Gian Sutter and Elias Rupp are two promising rookies working their way up through the national team. They've got a heavy competition schedule this season so they're always on the lookout for a good park where they can push themselves. But these guys just love to ride, so mixing it up with filming and editing helps keep those long park days creative and fun. Check out their latest clip from a few good days in Davos and then read a little interview to find out more about the park and their crew.
Hey Gian, thanks for hooking up that edit! Davos is looking good… Any idea how they put that park together given the dry December that we had?
They might have covered some snow during the summer with tarps and they definitely produced a lot of artificial snow. But the important thing is that the park is still sick to ride! 
Looks like it! So what's your favorite feature to hit at the moment?
I like the big jump the most because it's really smooth to ride. The kinked rail at the bottom of the park is sick too. 
Can you tell us a bit about the riders featured in the video?
Elias and I go to the same school, so we ride a lot together. He always kills it and gets good footage. Martin Lässer, who's also featured in the video, works as a carpenter. But he still finds time to shred with us. He has some good skills on the rails and jumps and he's a chill dude. One of the last shots belongs to Livia Tannò. She goes to the same school, but rides with the girls most of the time. Personally, I like to ride everything from pipe to kickers to rails.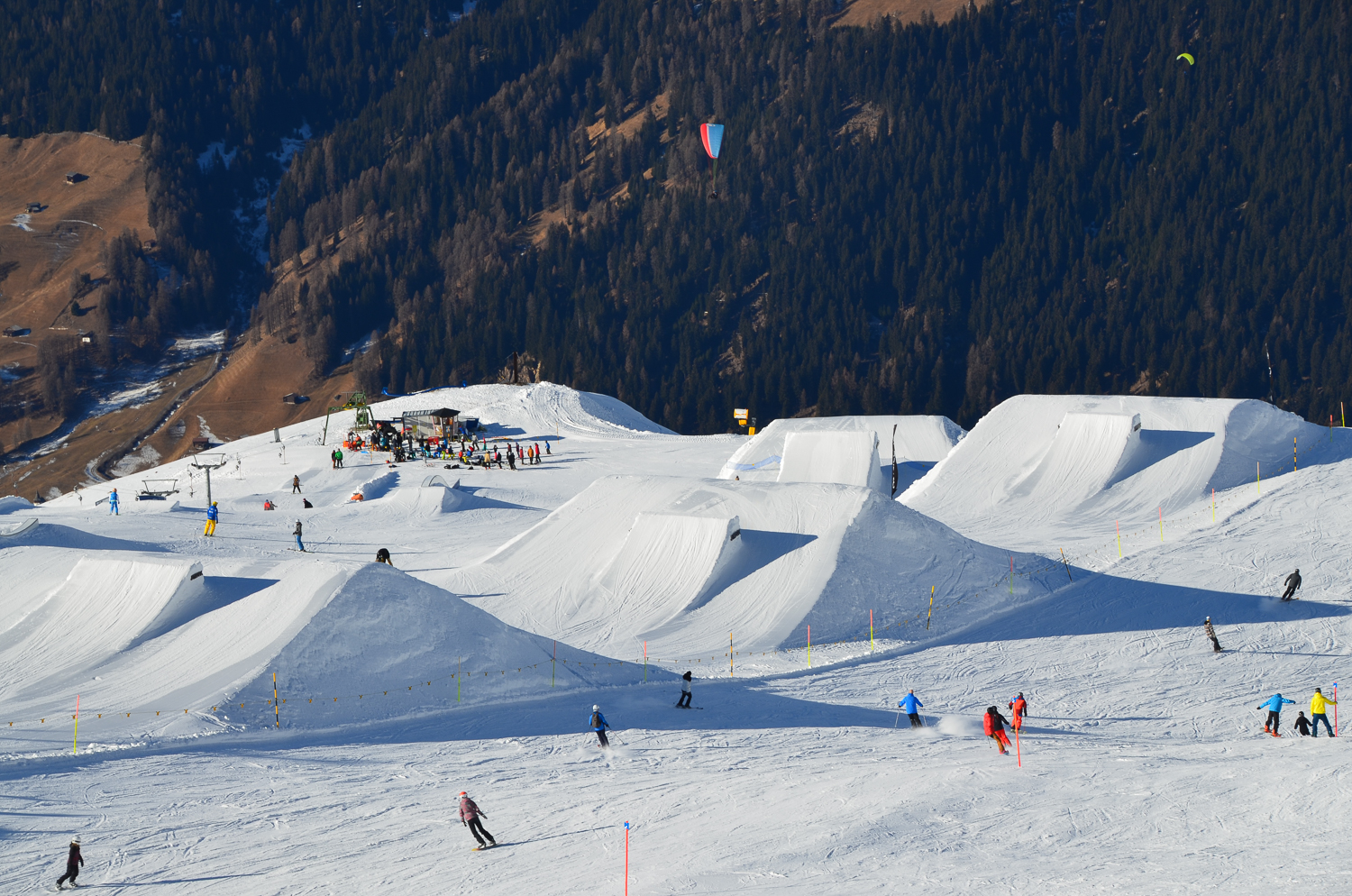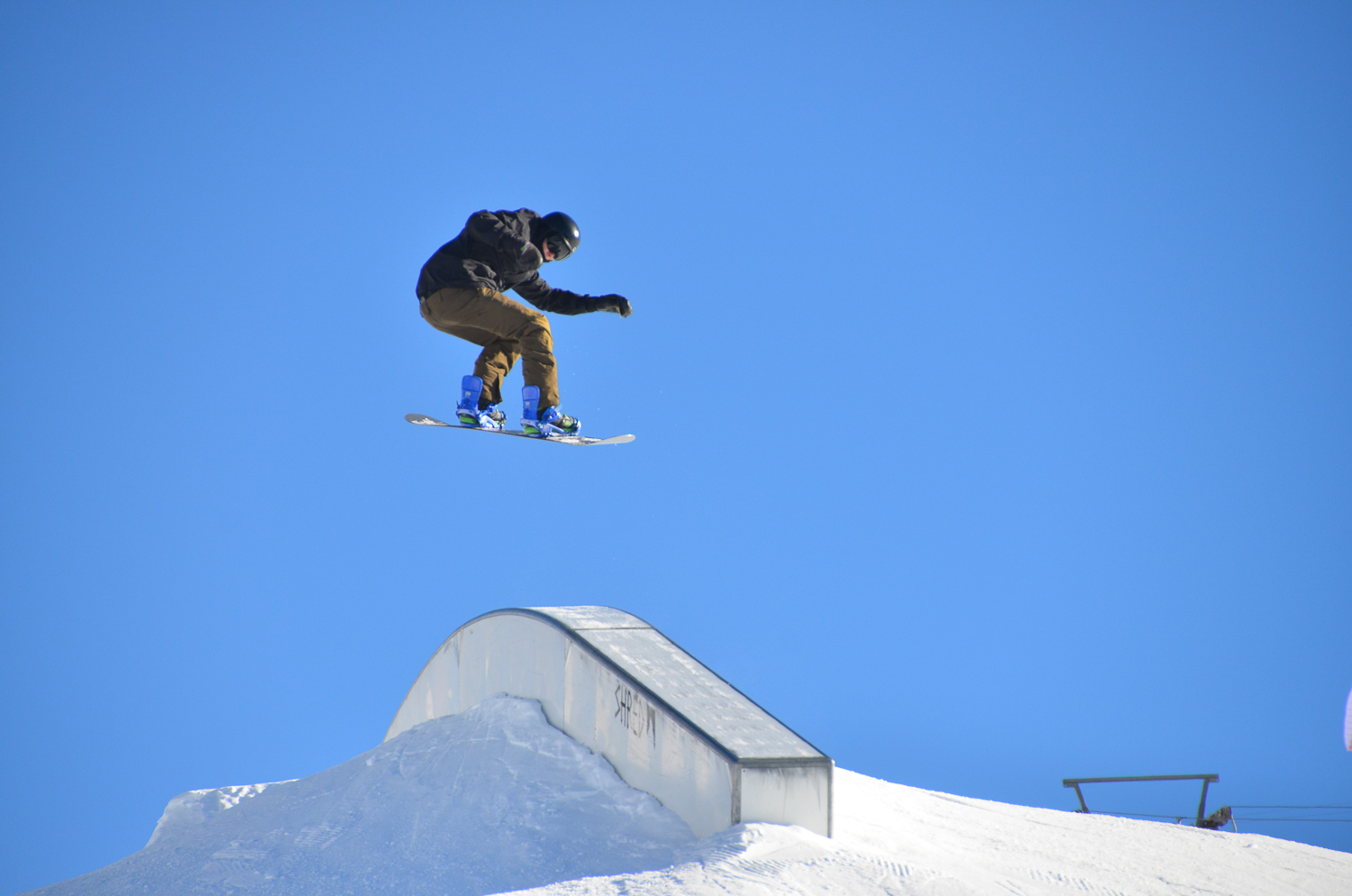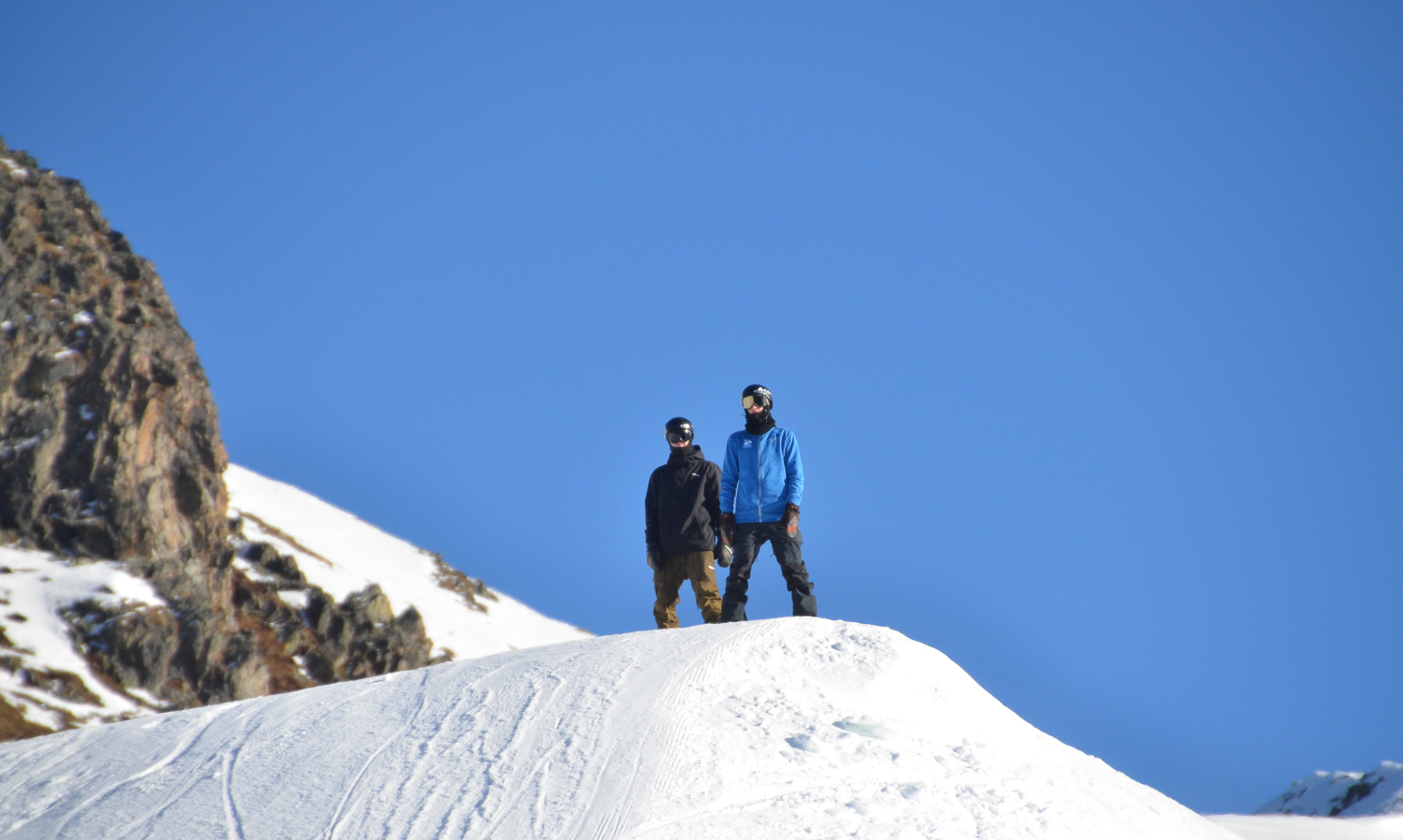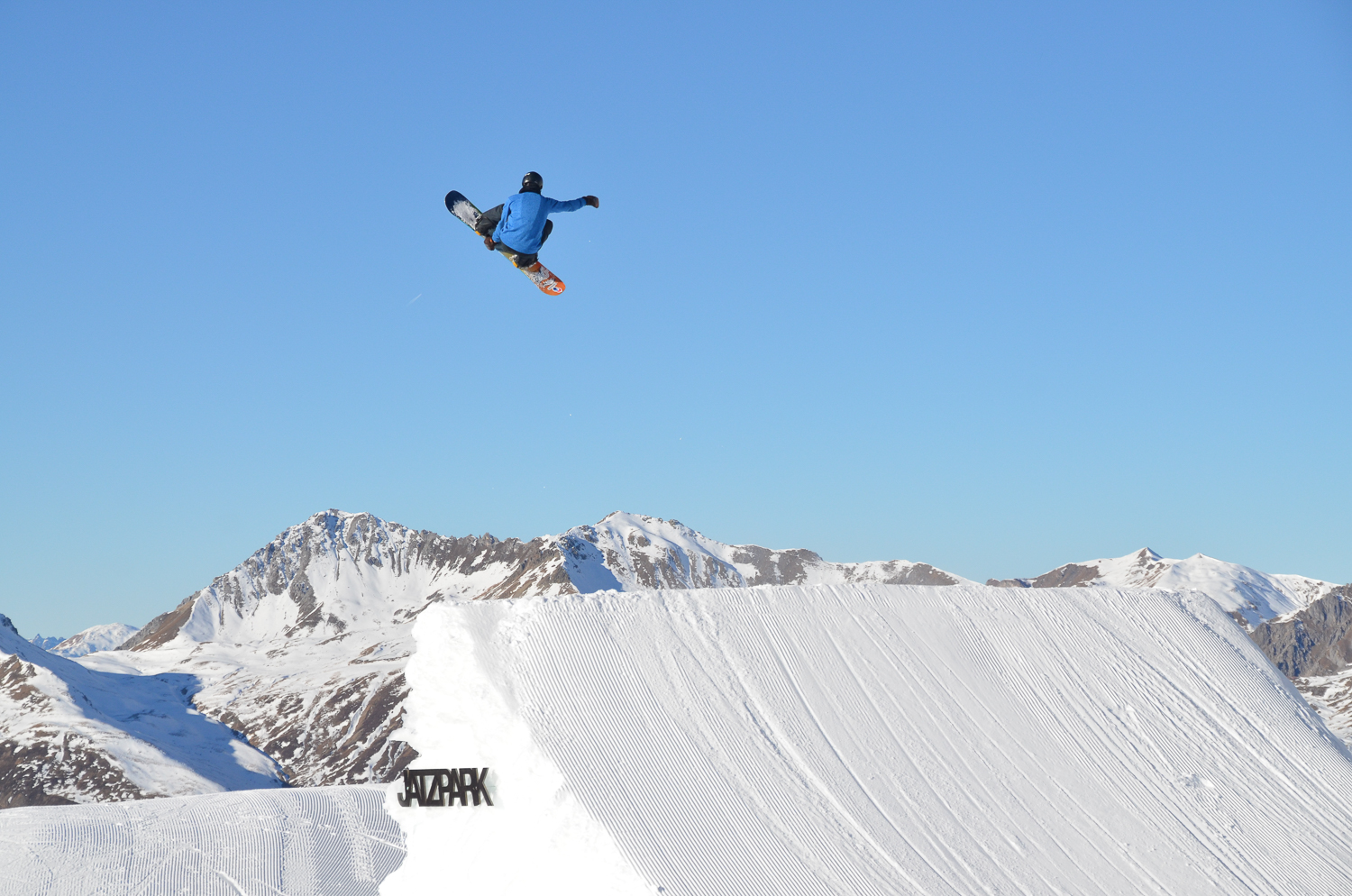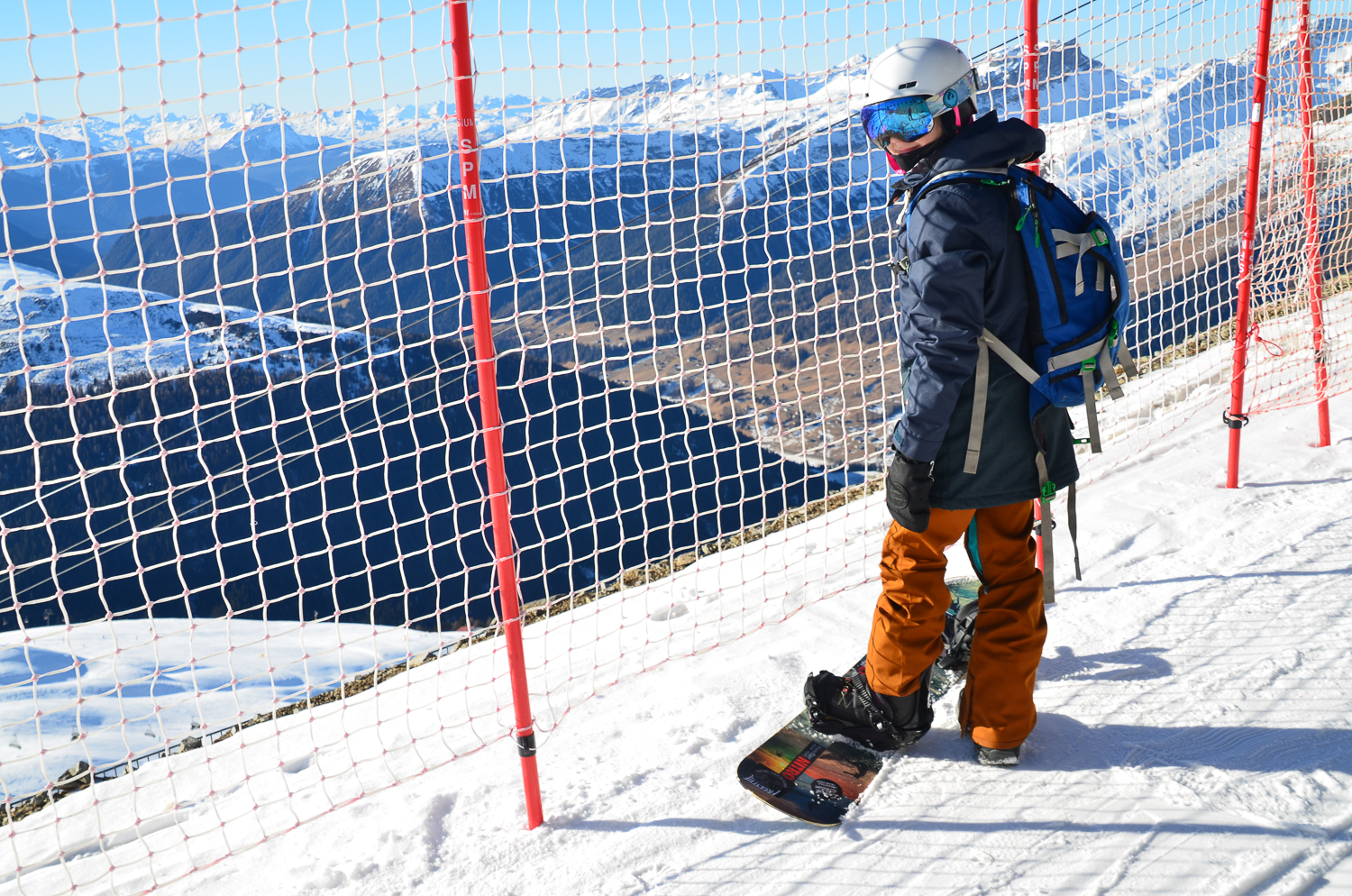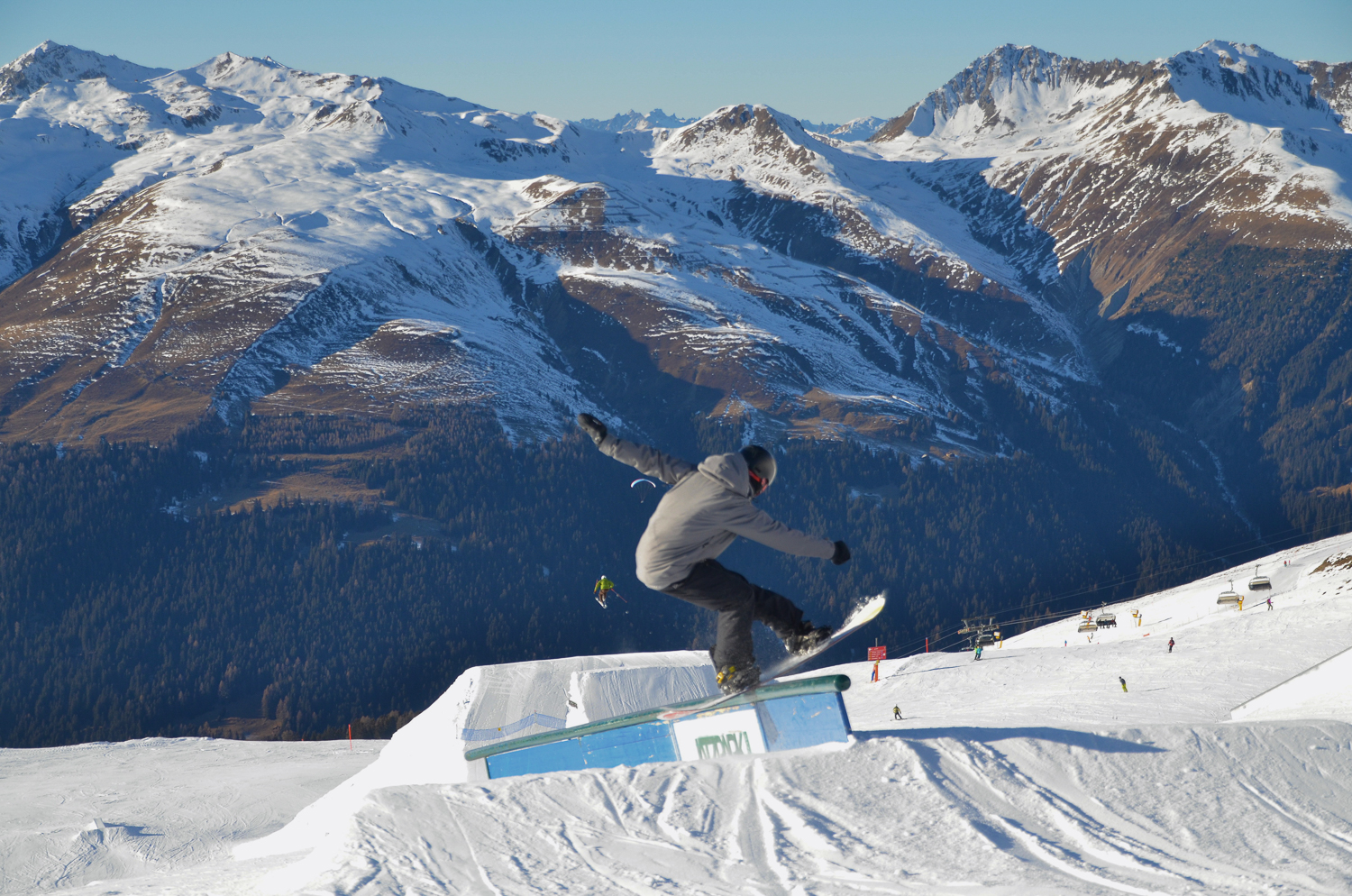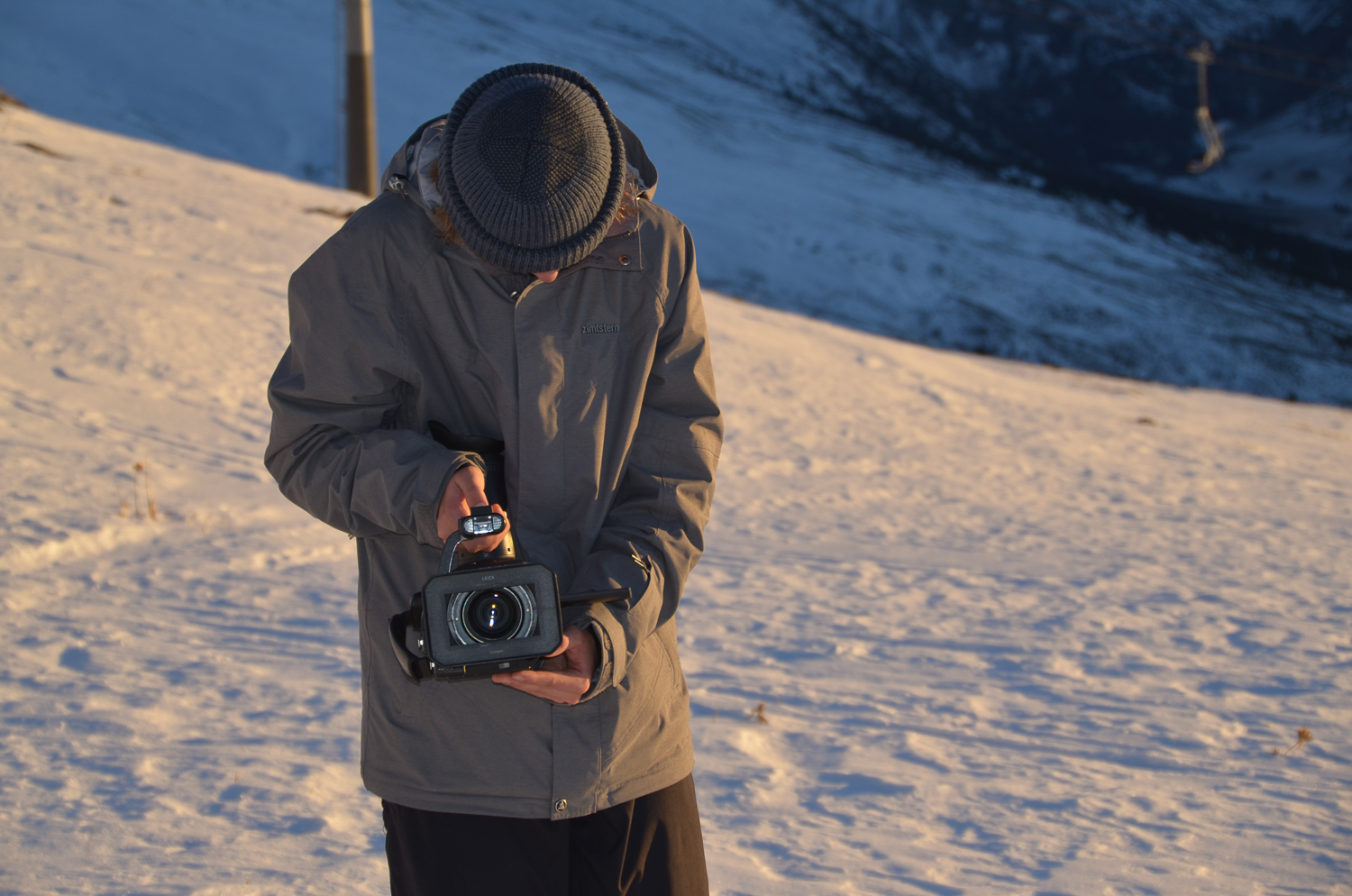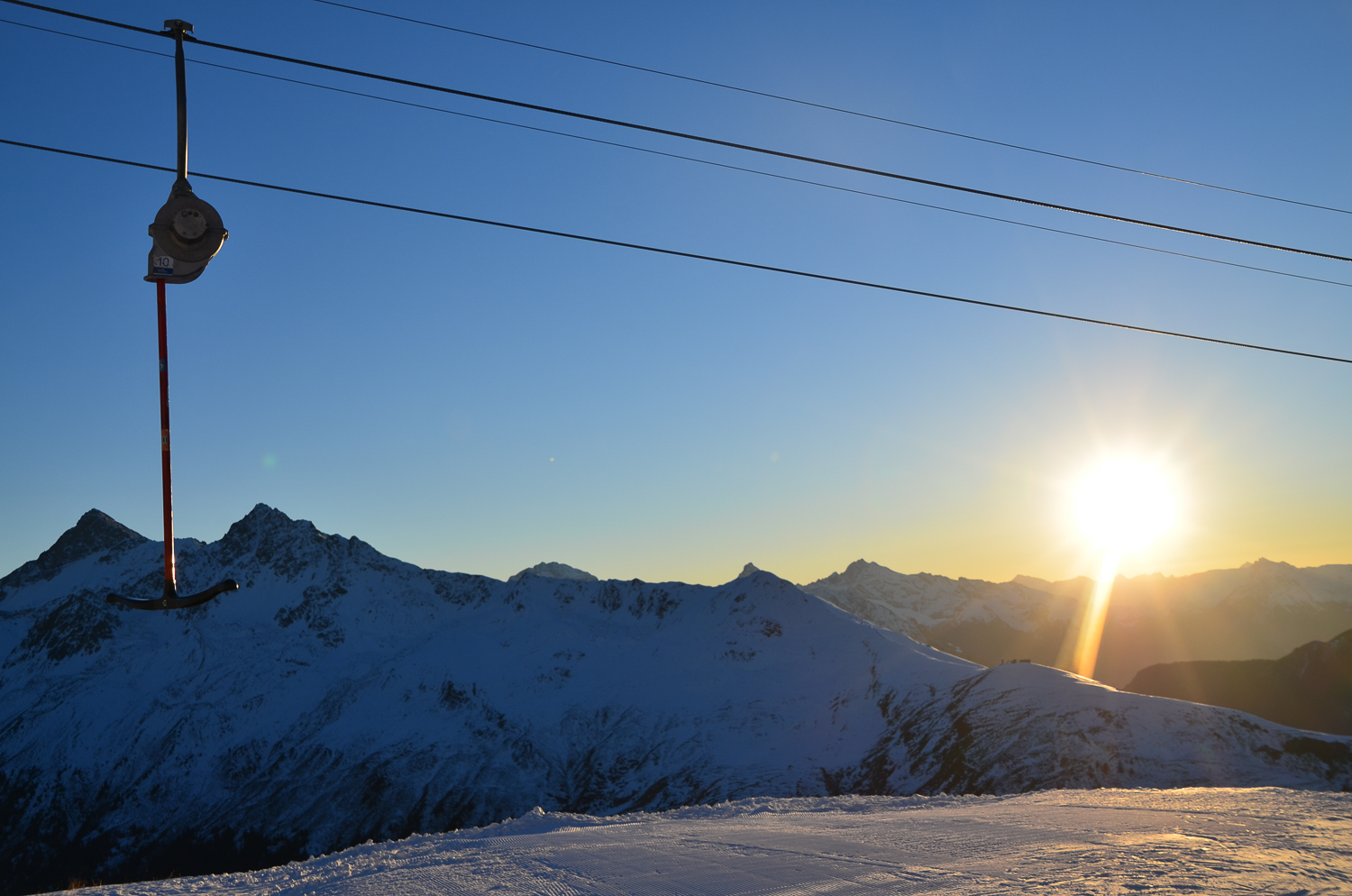 Good crew! What's your favorite trick in there?
I'm most stoked on the the bs 1 to switch front board on the kinked rail from Eli because the kink is pretty hard and he made it look so easy.
True that…. what trick took the most tries?
The line from Eli and me at the end of the edit. The lifts were already closed and the sun was nearly down so we had to hurry before it was dark. So I'm happy we got it at the end.
Who had the hardest bail?
Luckily nobody took a hard bail while we were filming. But before we started, Eli slipped out in the landing and crashed into one of those plastic poles on the side of the slope. It was pretty funny to see and luckily nothing happened. 
I guess this is the second clip that you guys have put out already this season. Is this gonna be a regular thing?
We just love to snowboard, film and show people what we do. For sure we'll try to film some more edits, but because the contest season has started it we'll be pretty busy I guess. But we'll see…
Who's in charge of filming and editing?
Since we bought a cam from Lou (Mr. Backflip) it's very fun to film and we usually all film each other. This time Eli edited most of the clips, but we all help out. 
What's your plan for the rest of this season?
I'm going to ride some more contests like Eli and Martin, and try to go snowboarding as much as possible. We also would like to film something different like pow or street, but we'll see how it works out. 
Hope that's gonna work! For sure you'll have more fun filming than competing ;-) Any last words before we wrap this up?
All the best to our buddy Wendelin who got injured earlier this season!
Damn, didn't know about that. Hopefully he'll be back in action soon… Good luck at those comps and hope you guys find some fresh powdery landings soon.