The Laax Open always provides an opportunity for young talents to step into the spotlight. Florian Fischer is a promising sixteen year old talent from Solothurn who has really impressed us lately: 2nd place at the Winkelride Jam in Stans, 1st and 3rd places at the world rookie tour. We met up with Florian to get to know him better and to find out what it feels like for a young rookie to ride at the Laax Open.
Florian already competed as a junior at the Laax Open and vividly remembers how impressive it was to be in the same contests as a lot of the international big names. 2017 marks Florian's second year of competing in the main event. It still seams crazy to him to drop after some of the guys that he only knew from magazines and videos. A difference that he noticed compared to last year was that some of his friends were not able to compete this year due to FIS regulations. Florian's main motivation for the event was to gain experience at an international top level event.
Like Moritz Thönen from our last article, Florian did like the rail feature at the top section of the course best. Lighter riders like him had to land everything perfect. If they didn't, speed became an issue. In Florian's opinion everyone that made it into finals is a contender for the number one spot, though he sees Seb Toots and Marcus Kleveland as the most promissing contenders. You can find out here whether his predictions became reality.
Florian really enjoys riding in Laax because it offers everything he could ask for. He's stoked that the park staff keeps changing the setup on a regular basis. Florian gets pushed by the high level of riding in the park. In additon, there is always someone around for a session. Knowing that there are quite a few photographers and filmers around makes it also easier to get pictures and to, "stack footy". His skills also convinced Crap Show mastermind, Blume, who was kind enough to provide us with these shots of Florian.
Aside from contests, filming is Florian's main focus for this season. He will join the guys from Mindset Productions and has a trip to Finland already scheduled. Florian's goal is to get a part that contains a good mix of technical and stylish tricks. Alex Sherman is a rider that Florian looks up to, because he has just this combination in his parts. "OK to shred" is his favorite video this season and – you guessed it – Mr. Sherman is featured in that one.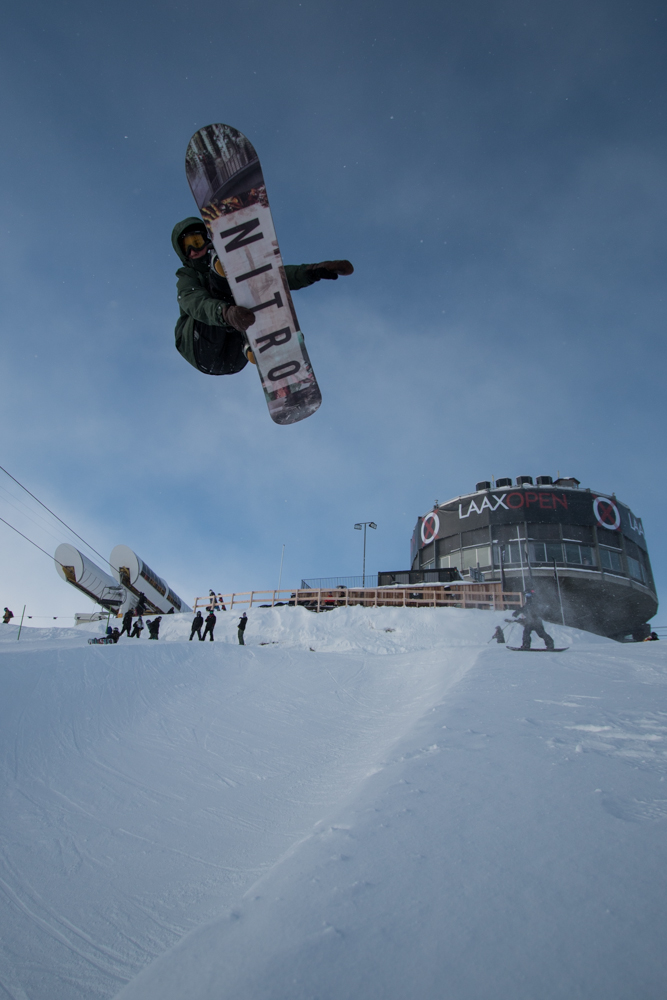 We are looking forward to see more from Florian at upcoming editions of Laax and can't wait to see his footage in Mindset's fall 2017 release.