Our Laax Open hangover had just begun to subside when we got summoned back Europe's snowboard mecca for the unveiling of Burton's new "Step On" binding system. 
"Step Ins" were hot shit about 20 years ago but have been completely out of fashion in recent history, so it's no surprise that the Big B chose to rebrand the concept with a slightly different name. We talked to Chris Fidler, one of Burton's top engineer's from Vermont, who explained that he'd spent the past four years of his life working on this and was just super excited to see his baby out in the wild.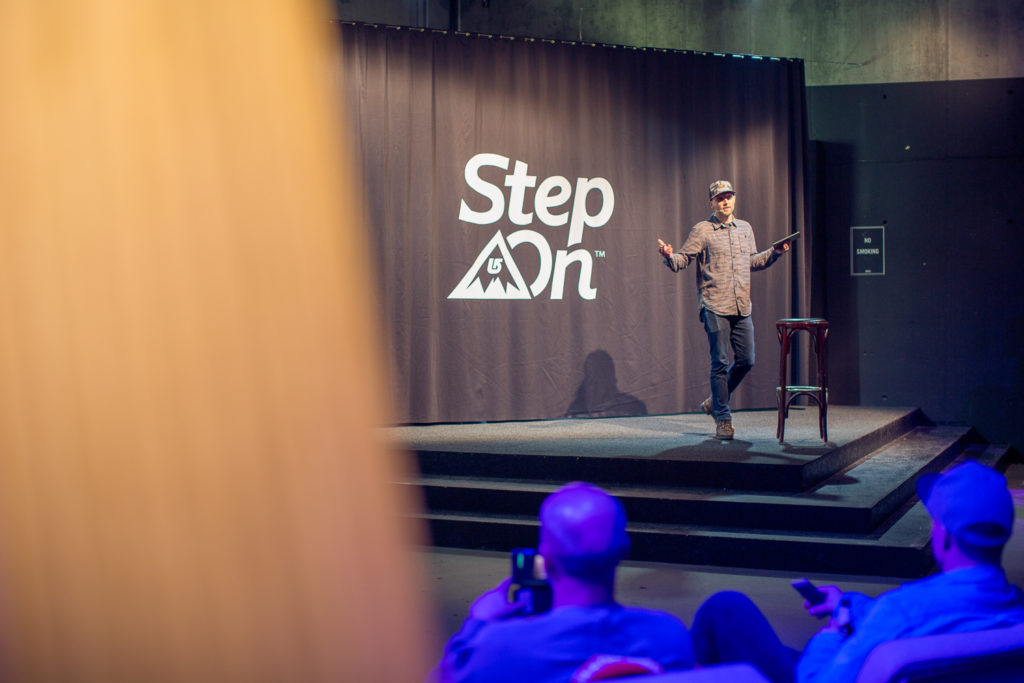 The product has already gotten a ton of testing from beginners to pros and even has low profile fans, (like a certain guy named Terje) singing it's praises. In short, the system just saves a ton of time since you no longer have to bend over or sit down to get into your board.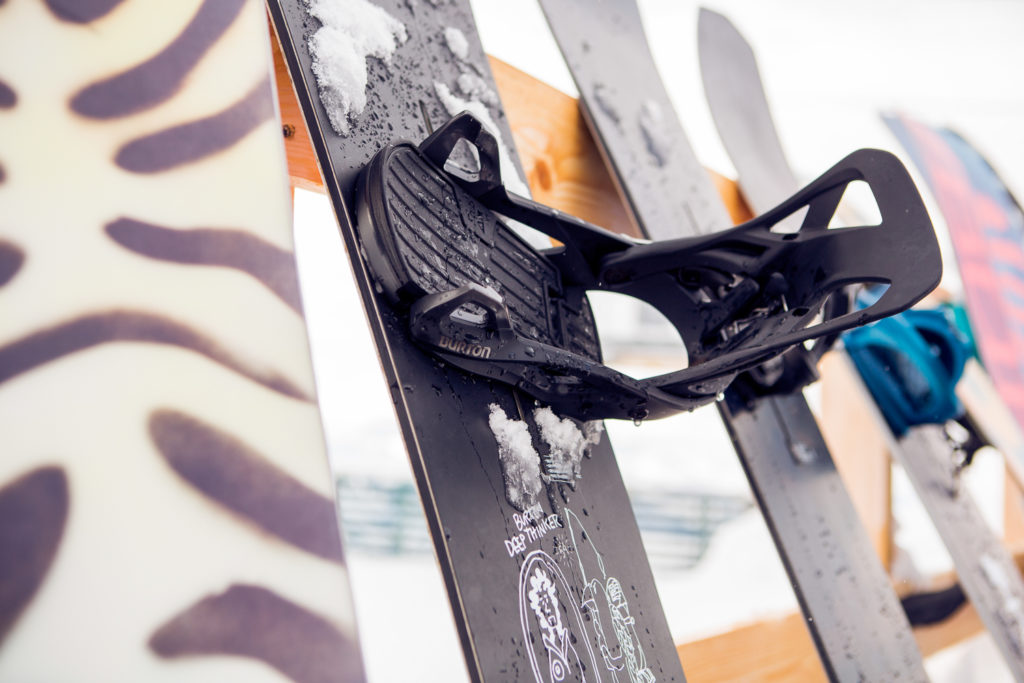 The key contact point is in the heel, and then there are two other locking points at the front of the foot. All of it takes a little getting used to, but after two or three runs most of us were feeling pretty good. The boots we tried are the stiffest that Burton is releasing and for some of us, it might take a few days or a little customization to break them in properly. But for others, such as Onboard's Tom Copsey, it was love at first turn.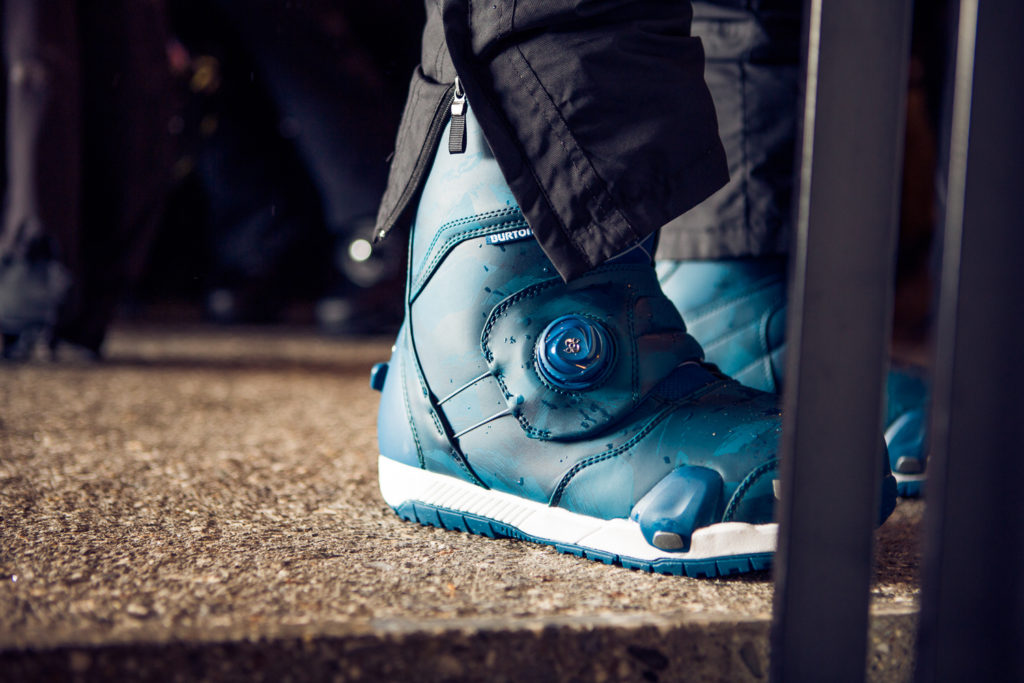 Even in this difficult season, the conditions couldn't have been any better. There was plenty of hot pow in the morning and the park was nice and slushy in the afternoon. For those of us who remember some of the headaches that came with packed snow and ice disrupting other older "Step In" systems, we're happy to report that we didn't see any of those sorts of problems.
It's exciting to see a brand like Burton re-introducing this sort of technology with a modern twist. We're curious to hear what everyone thinks of them when the hit the market next year. Till then, enjoy a small gallery of impression from Cyril Müller, including two pros ripping their "Step Ons" in Laax.