In anticipation of the Vans Hi-Standard in Grindelwald on February 25th, we decided to have a little chat with the one and only Lucas Baume. Read on to find out everything you need to know about style, beer pong and what Carlos Gerber is packing in his pants…
Hey Lucas, the word on the street is that you "retired" from competing, but now you're doing all of these Hi-Standard events. What's the deal?
Howyaafuckindoin?!?
Yee man, I wasn't really good at it! hahah! But somehow I won the Hi-Standard last year in France! So I like that the Hi-Standard series is based on having a good time, drinking a lot of alcohol with everybody and trying to be fucking steezy on your board because you're not allowed to spin more than a 720! Sounds pretty great to me!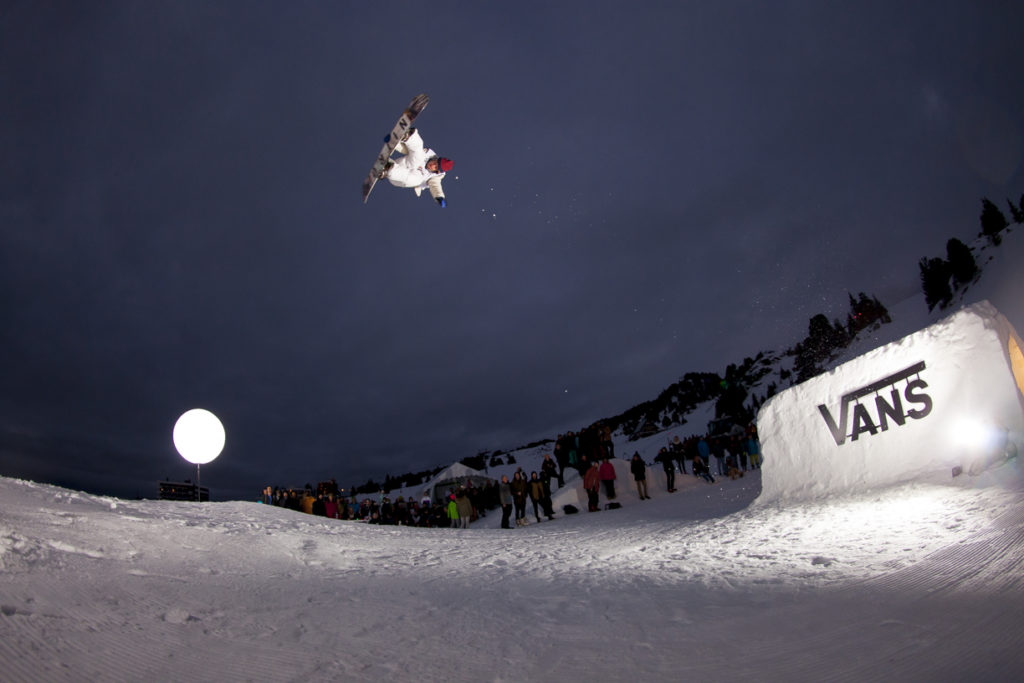 Well, It's gotta be better then the spin to win crap that we see in most comps these days. What was the worst thing about doing all of those FIS comps back in the day?
Just trying to survive the day… you know, when it's icy, windy and flat light as fuck, but then you still need to throw yourself like crazy!  
Yeah, that can't be fun. So what do you like about Hi-Standard?
The jam session format, the really chilled vibe, cash for tricks, free beers and dinners, hanging out with the lovely VANS team! 
If you could change some shit about Olympic Slope Style to make it more fun, what would it be?
I don't really know! Let the guys smoke their weed maybe :) 
Ah, so that's why it's called "Hi" Standard… haha.
Tell us why the Swiss stop in Grindelwald is gonna be that much cooler than the French and Austrian stops.
Hahaha, because it's gonna be way more expansive for Vans to pay for the beers and the gourmet food!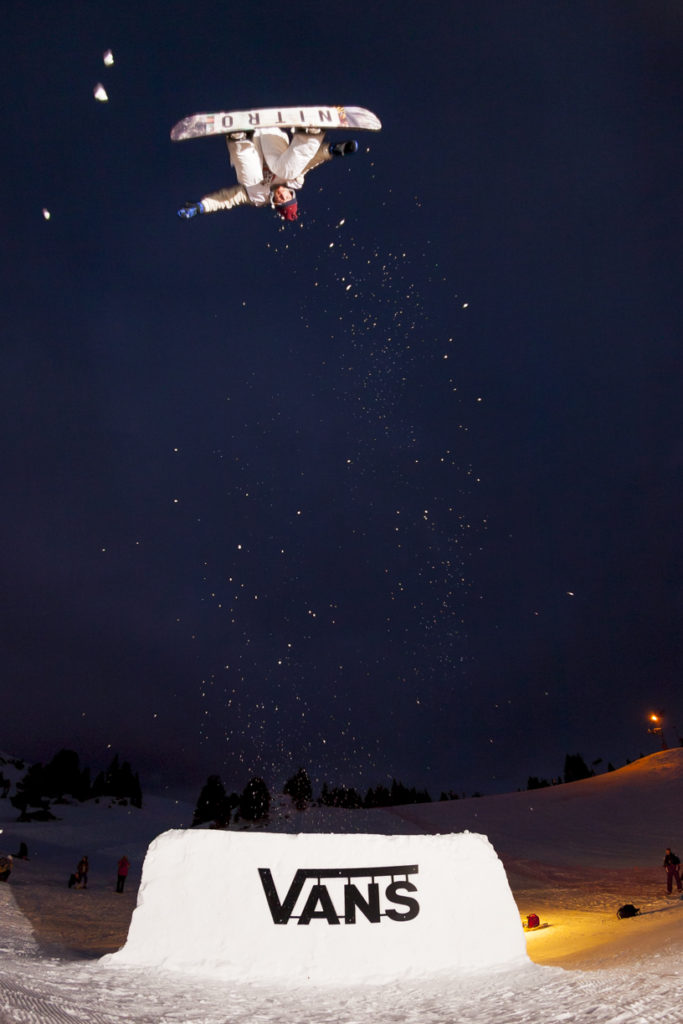 All right, now for some serious shit. As far as lifetime achievements go, what's most important to you: 
a) Winning the Hi-Standard event in Chamrousse last year.
b) Winning the beer pong tournament in Indy Bar.
c) Riding all day in white without spilling anything on yourself.
Hahah, you killing it with all these questions :)
I wish i could do all of them in one fuckin' day!!! But for sure winning the beer pong tournament with my homeboy LiL Leo! 
Yeah, you guys are pretty much beer pong Ninjas. Maybe that can be your Olympic ticket?
Anyway, time for "fuck, marry, kill" with the Vans team… Carlos Gerber, Boris Mouton, Markus Keller. Go for it…
Fuck with Markus, because he was and still is my idol, still sending it harder than anyone at the bar and in Alaska…. and I'm a pretty good looking groupie!
Marry Carlos, because he probably as one hell of a black dick! hahaha! No just kidding, hmmm because he's super stupid and he's hella good at cooking! 
Kill Boris, because he's better than me and stole the Vans Swiss travel budget, even though he's not really Swiss! 
Right on, let's wrap this up… Anything else you'd like to add?
See you at the party with the Vans sexy boys and Yung Doli! 
Looking forward to it homie!