The Demonium crew just sent over a fresh edit from a couple of sessions in their enviable garden. Check it below and read on for a bunch of photos and a little interview with camp boss, Andreas "Dré" Gebbe. 
Hey Dré, how's your winter been so far?
It's been good man. We had a great fall camp session and this winter has been a blast. The Chalet Budokan has been busy and we got some good riding days even though the season is a little shitty with the snow.
True, it's been a bit complicated, but it looks like your backyard park was on fire once again, can you tell us a bit about how those sessions went down?
Yeah the backyard was a little tricky this season since we only had a few snowfalls big enough to get the thing going. But as soon as the snow was falling, the boys would come through and we would shape the whole garden in a day, I have to give them credit for that. We all knew it would last only a couple of days so it was really cool to see how everybody was super motivated.
A little motivation sure can go a long way… So what's on the menu for the rest of the season?
End of the season park shredding of course and hopefully some more powder riding on the Glacier 3000!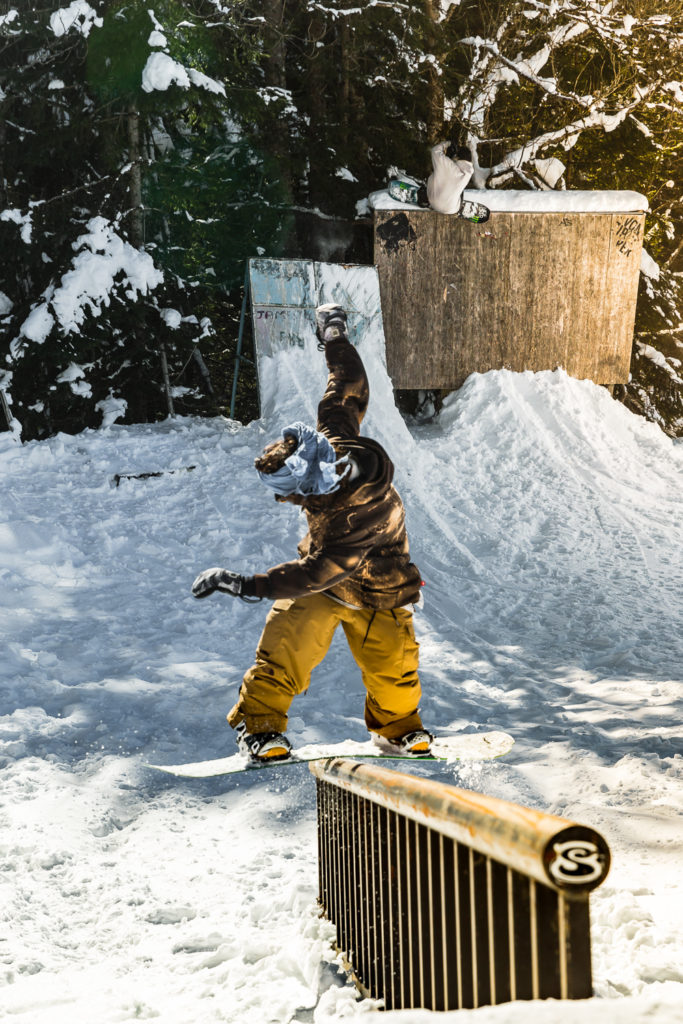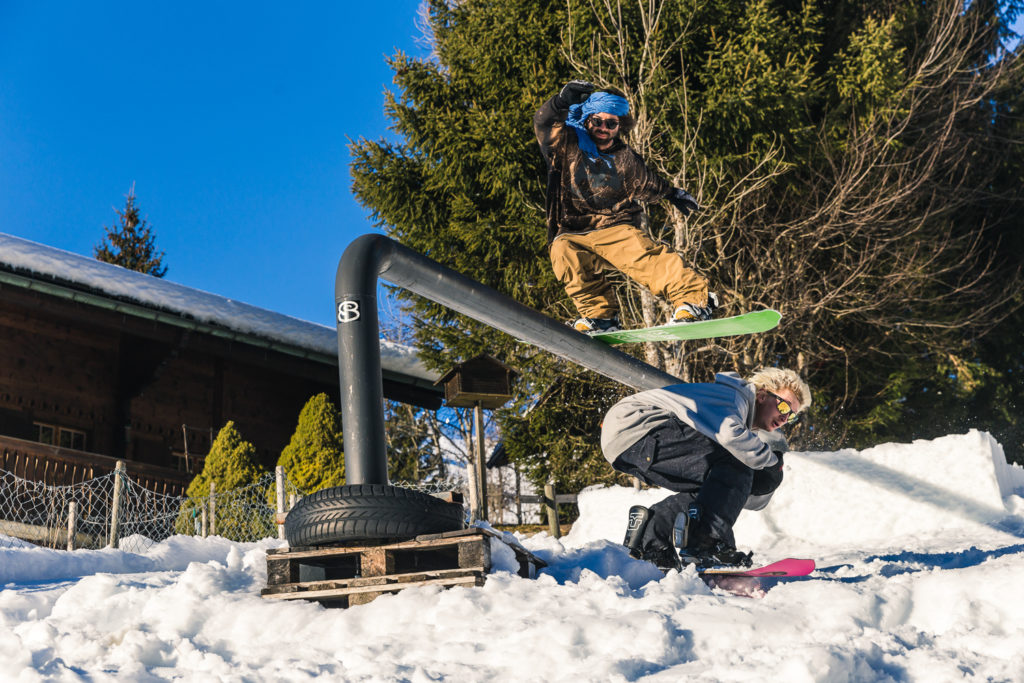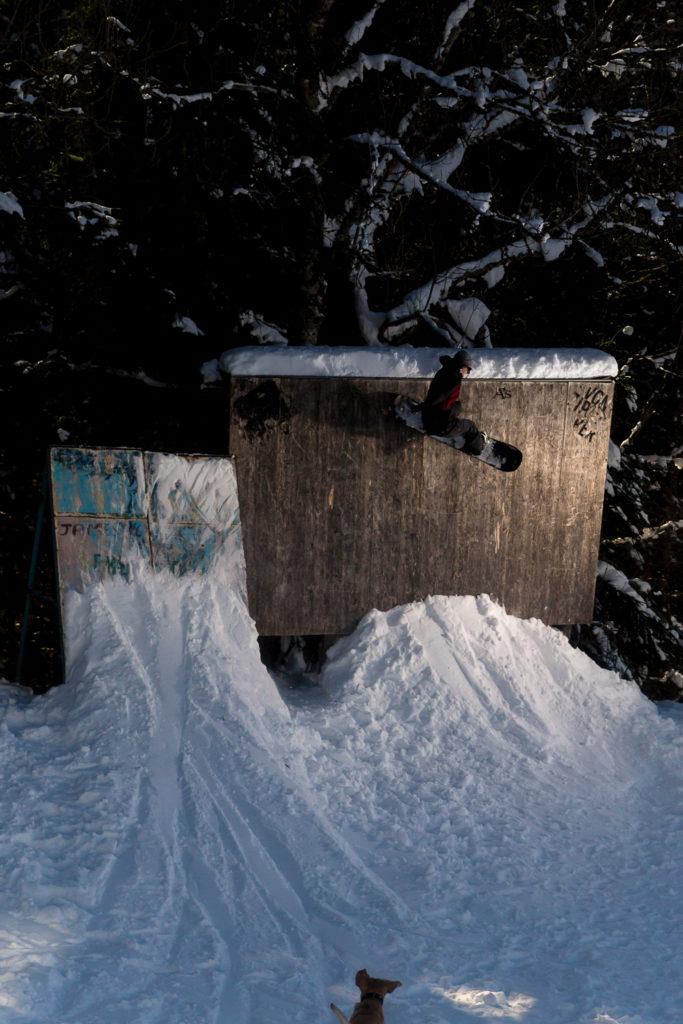 Sounds pretty sweet! I guess you've been doing this for a long time. Do you feel like snowboarding is in a good place right now?
Wow thats a broad question brother! But for real though I definitely enjoy where snowboarding is at the moment. I mean, it feels like everything we dreamed about 20 years ago has become reality. I remember back in the days in the late 90's when you would show up at a park you had to reshape the kickers with your board before riding. Now you show up in a park anywhere in Swiss and it's razor-blade perfectly shaped and ready to go anytime of the week! The effort that the resorts put into their infrastructure is just amazing. I remember shaping a pipe with a shovel! Now you can ride a world cup size pipe in Crans Montana and you see Pat Burgener throwing double corks with sun glasses on in Adidas sweat pants haha…
Everybody finds his place too … Boris Mouton is running for the Olympics for 2018 and Anthony Holland wins the Ride the Snake 2017 in Chamonix. On one side you have the young blood performing on unreal snow features and on the other side you have a veteran snowboard legend sharing his legacy.
Honestly how cool it is to snowboard at the moment ? 
You can ride all types of boards, all type of bindings, all types of boots. I mean, shit, I even get confused in what type of equipment I can get, what type of camber I should ride, or wait whats going on today should I ride my freestyle board, my all mountain board, my freeride board, or my split board … faaaaack the choice is killing me!
The other thing I am amazed about is the quality of rentals. You just showed up in Les Diablerets with no gear and decide at the last minute you want to snowboard?? Well no worries you can go to any shop in town and they will sort you out with some high-end equipment! Big up to our local shops, Snow Culture + DPM Snowshop + Holiday Sport for keeping it real!
I see more and more snowboarders on the mountain one winter after the other, all ages groups, all levels … lots of hot babes too hahaha so I guess thats what's up! I guess the only thing I am missing at the moment is local crews, there where a bunch of them only a few years ago and I am not seeing the same phenomenon. Then again, I see David Lambert launching West Snowboarding and gathering old school riders with young bucks, so maybe it's just a question of time.
Anyway I could go on for ever so lets cut this short : snowboarding is at a good place right now!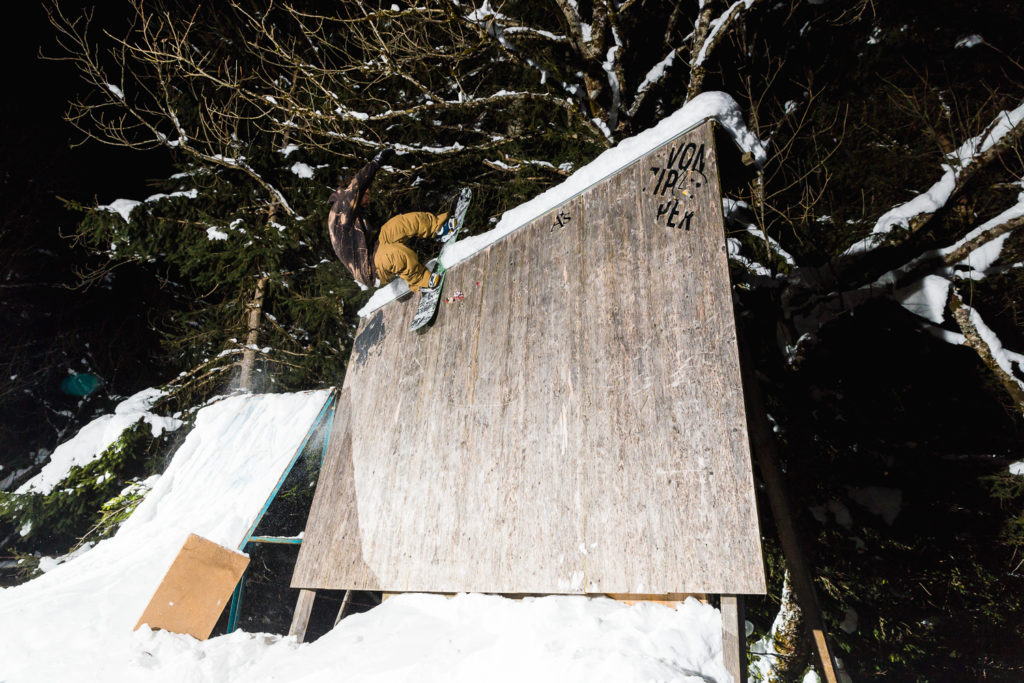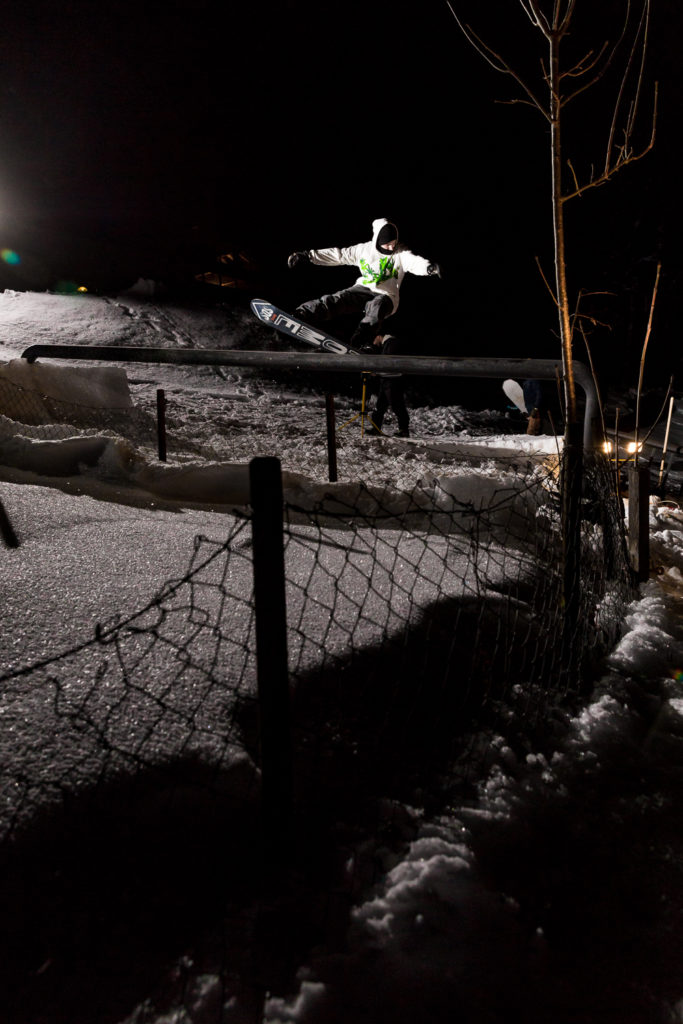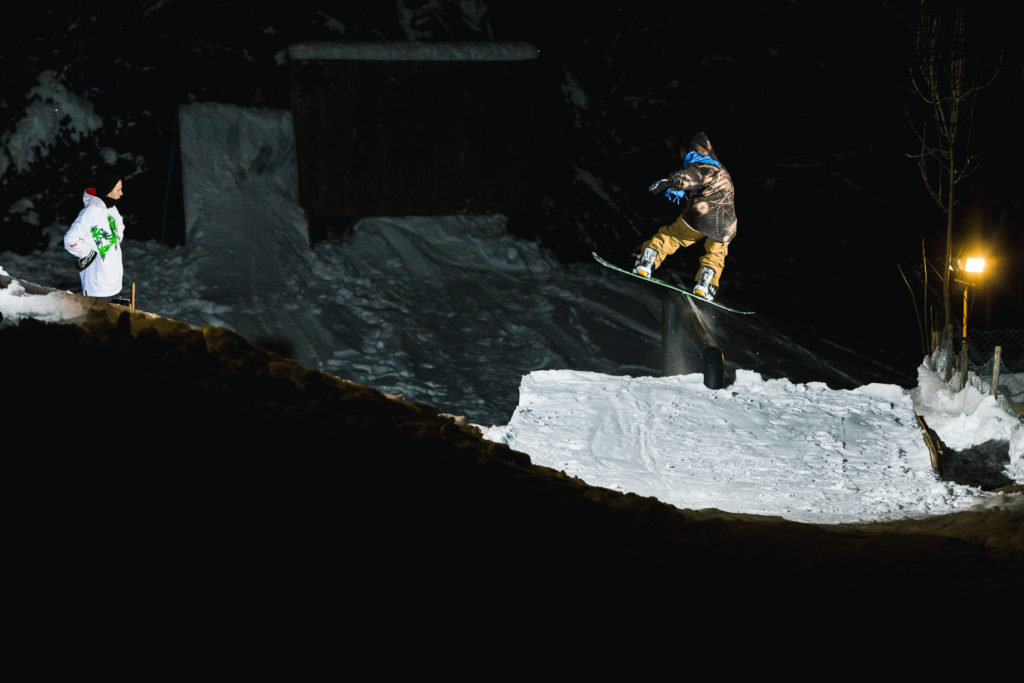 Fuck yeah! We think so too, but good to hear it from another O.G. :-) How about skateboarding? You're doing skate camps now too, right?
Yes, thanks to my man Anthony Lesage who came up with this idea two years ago. Basically, we use the Chalet Budokan as the base for the camps and we rent vans to drive everyday to different skateparks or street spots in the area. Last summer we went to Yverdon – Lausanne – Saanen – Gland – Crans & Le Chable over the week and it was sick. You can see all the footage on our Facebook page, and the videos on our You Tube channel. This summer's skate camp will be from August 12th till August 19th, so if you're interested, hit us up at summercamps@demonium.ch.
How's the local scene these days? Are there some new kids coming up or is it mostly the same crew who're in it for life? Who are your coaches ?
For sure the camps sessions will always gather a community of riders from the area or from further away with some new kids on the block and some riders from back in the days as well.
During the snow camps, the crew comes and goes, but the main actors who have been around for a while now are Anthony Holland, Charles Balsan, Fred Couderc, Christian Weber and Fred Wuersten. These last couple of years, Paul Chevalley and Anthony Lesage joined the team. Plus we got our crew of girls riding hard with Isabella Groenestien, Giulia Lach de Bere and Nathalie Gaudin.
In the summer the crew stays pretty much the same since they all skateboard, but we have some serious players coming through with Nabil Slimani, Patrick Wider, Gérome Hani, Jean Philippe « Popi » Dahmani and Julien Guilon. Good times with good people … :-)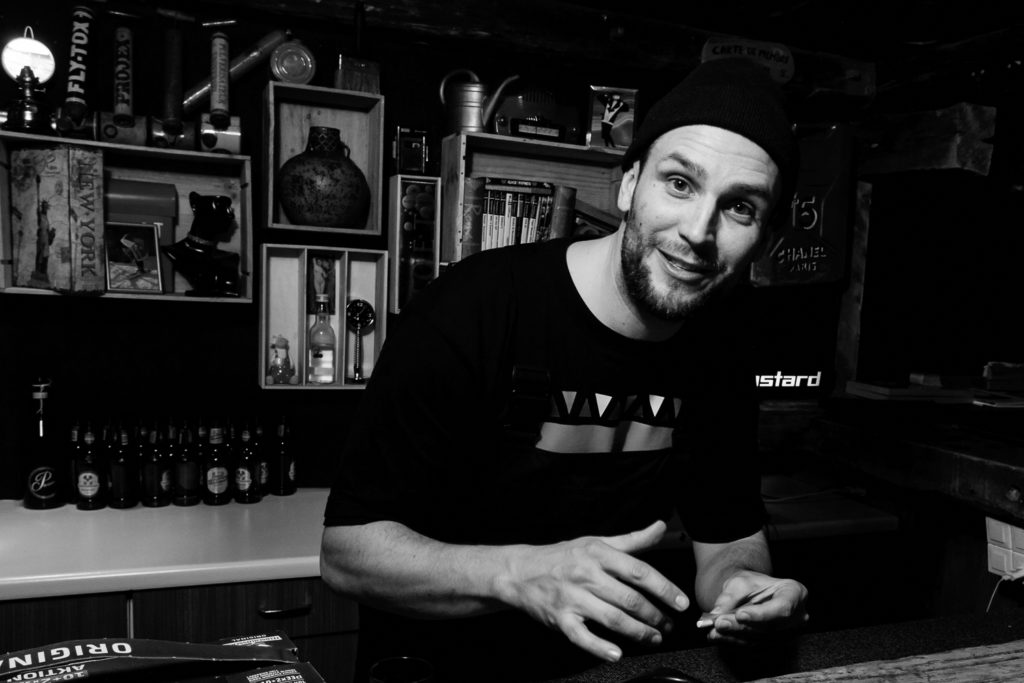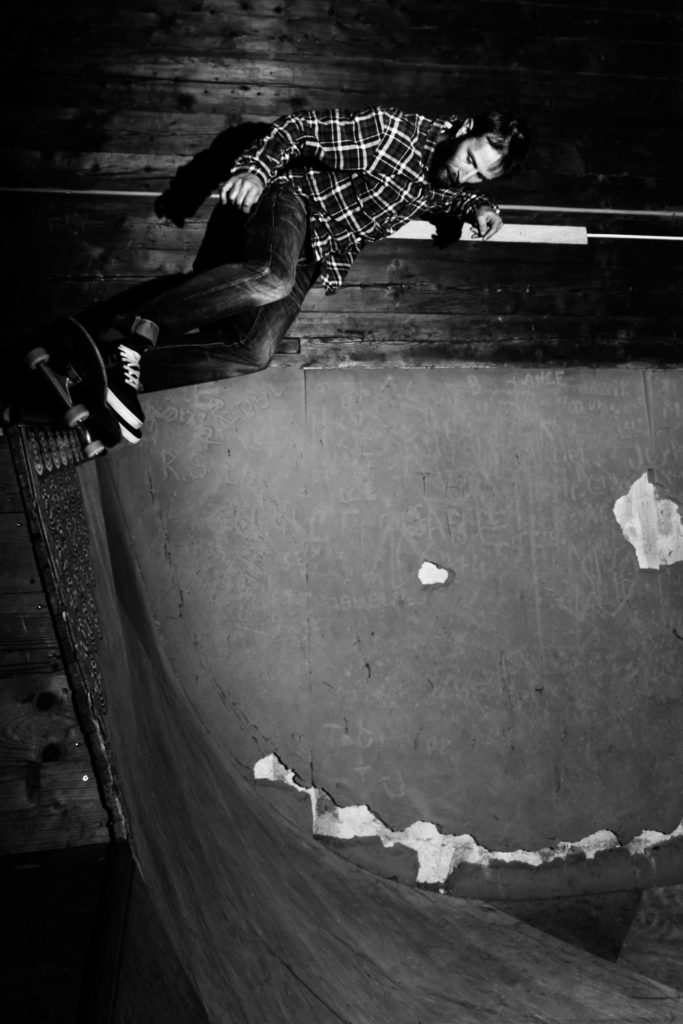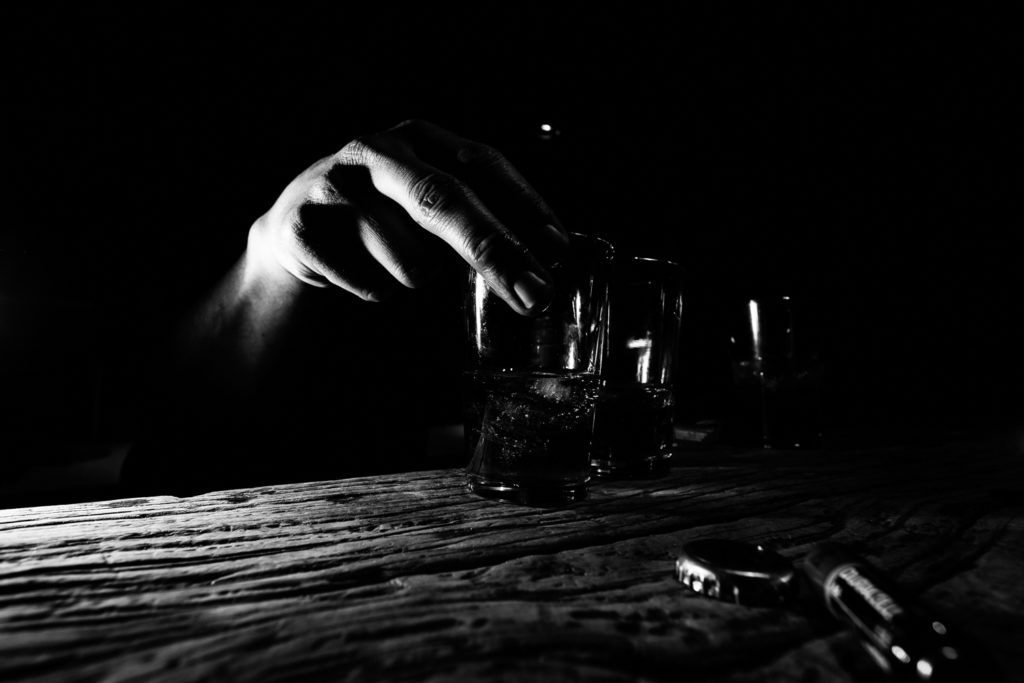 Who's got your favorite style out of all of those guys?
Charles Balsan for sure is the style master on a snowboard and you can't front with Nabil Slimani on a skateboard.
Who's the hardest partier?
Paul Chevalley without a doubt, he is going very deep in the party game haha.
Who's got the smelliest boots?
Sheeeeet they all smell man, forget about it! 
Anything else you'd like to add before we wrap this up?
Yes, I really want to thank the whole crew that helped out with making this last video happen. Its not easy to get everybody together for a last minute type of thing in the middle of the winter when everybody is busy with other plans. So this is a huge big up to Titouan Bessire and Adrien Floucaut aka "Bulus" for the work behind the camera. Thanks to Anthony Brown for the quality photos – you nailed it brother – and of course Charles Balsan, Paul Chevalley, Margot Rozies, Anthony Lesage, Fred Wuersten, Cédric "Didi" Giovanola for the great job shaping & riding the park.
At last but not least, we want to give a big shout out to Nixon, VonZipper, Monster Energy & Les Diablerets for their support since all these years. Thanks a lot boys, we really appreciate it!