While there are plenty of mythic spots in the wide world of snowboarding, there are only a handful of backcountry booters that have earned their own name. Ever wanted to know the deal with the jump known as the Camel Toe? This is the untold story of the biggest backcountry cheese wedge to ever be attempted in Europe…
Originally discovered in 2005 by Romain de Marchi, the massive step-down was a reflection of Romain's signature style of super-human snowboarding. He had just come off of a season where he'd pioneered Chad's Gap and jumped over the US Open half pipe, so pretty much everything seemed possible. As JP Solberg puts it, "Romain likes to build jumps where you take off in Switzerland and land in France."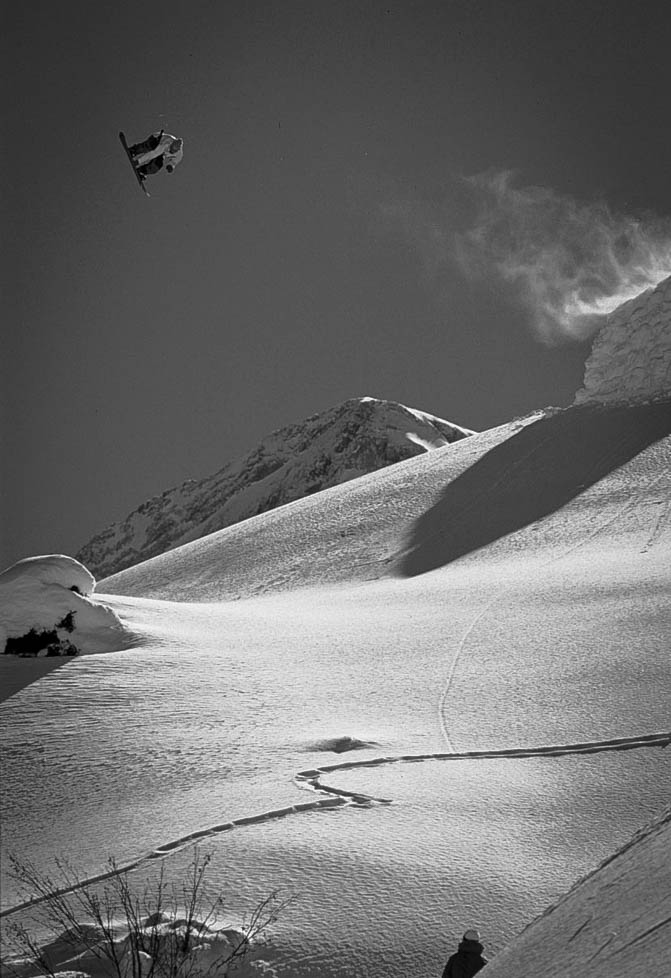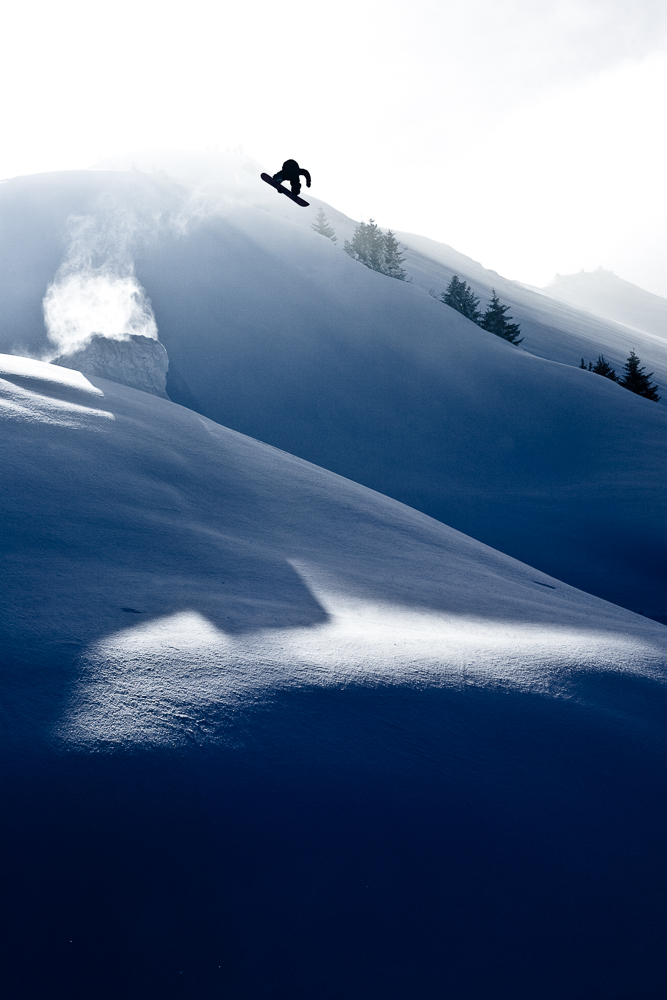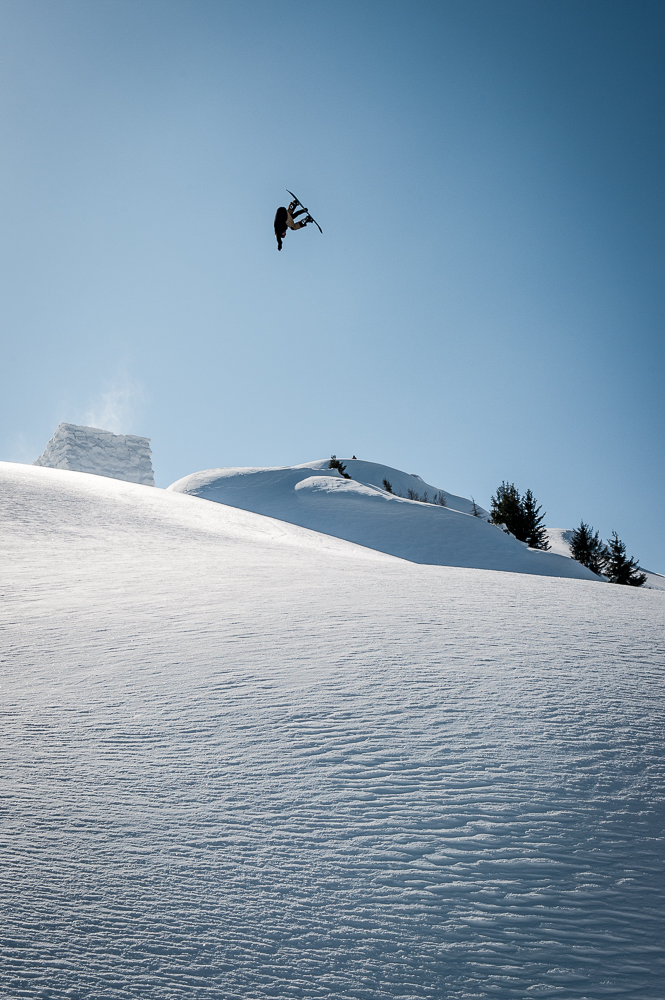 Camel Toe 1.0 was De Marchi's attempt to import his vision of snowboarding back to Champéry, the resort he grew up riding. Along with JP, the crew shoveled for days, hoping that the spot would produce some hammers for Absinthe Film's Future Proof. In a surprising turn of events, Trevor Andrew showed up late, talked his way into the session, and stole the show — stomping two tricks including a cab 9, which was considered quite technical for the backcountry in those days.
And yes, that is the same Trevor "Trouble" Andrew who has songs in half of the snowboard movies that come out, is married to Santi Gold and now serves as Gucci's resident artist. Don't ever let anyone tell you that being a pro snowboarder is a dead end job. For a creative guy like Trevor, it was just the beginning.
Camel Toe 2.0 went down four years later in 2009, during the filming of Neverland. Burton had just shocked the world of snowboarding by cutting three of their biggest stars: Romain, JP and DCP. With no luck finding new sponsors, the former Un..Inc riders then decided to launch their own brand, YES.
That winter I spent a good bit of time with JP, who was coming back from a few injuries. For the first time in years, he had something to prove and he was on fire. But when he marched us over an hour, up a mountain and deep into the backcountry and asked me if I saw the spot, I honestly had no idea what he was talking about. I'd never shaped anything nearly so big, and just standing beside it, I honestly couldn't imagine how it could work.
We had a small crew, since cinematographer David "Vlady" Vladika and Jules Reymond were both sick, so it took us three days of shoveling to build a kicker that seemed big enough. But then bad weather hit for nearly two weeks and we began to doubt that the session would ever go down.
Finally, the skies cleared, Romain grabbed a last minute flight in from Canada, Brusti showed up straight from a night out in Zurich and Vlady organized a helicopter to bump us straight to the spot. With a meter of fresh snow, it would've taken half the day and most of our energy to even get the crew in place, so the heli was actually the only option for getting it done, since the forecast for the next day was less promising.
At that point, I'd been involved in shooting snowboarding for nine years and felt fairly experienced, but this was live snowboarding on a whole other level. The size of the jump and the intensity of the session just felt surreal. Having the helicopter overhead, burning money and blinding both riders and filmers with flying snow, only added to the madness, since the weather only stayed good for about an hour. Since the riders were able to get bumped back up to the drop-in, they saved a huge amount of time and energy. When the clouds came in, JP had shut it down with 3 perfect tricks out of 4 tries — front 5, cab 9 and a backside double 10. Jules went front and back 7. And Romain managed to both overshoot and undershoot the jump without any serious injury.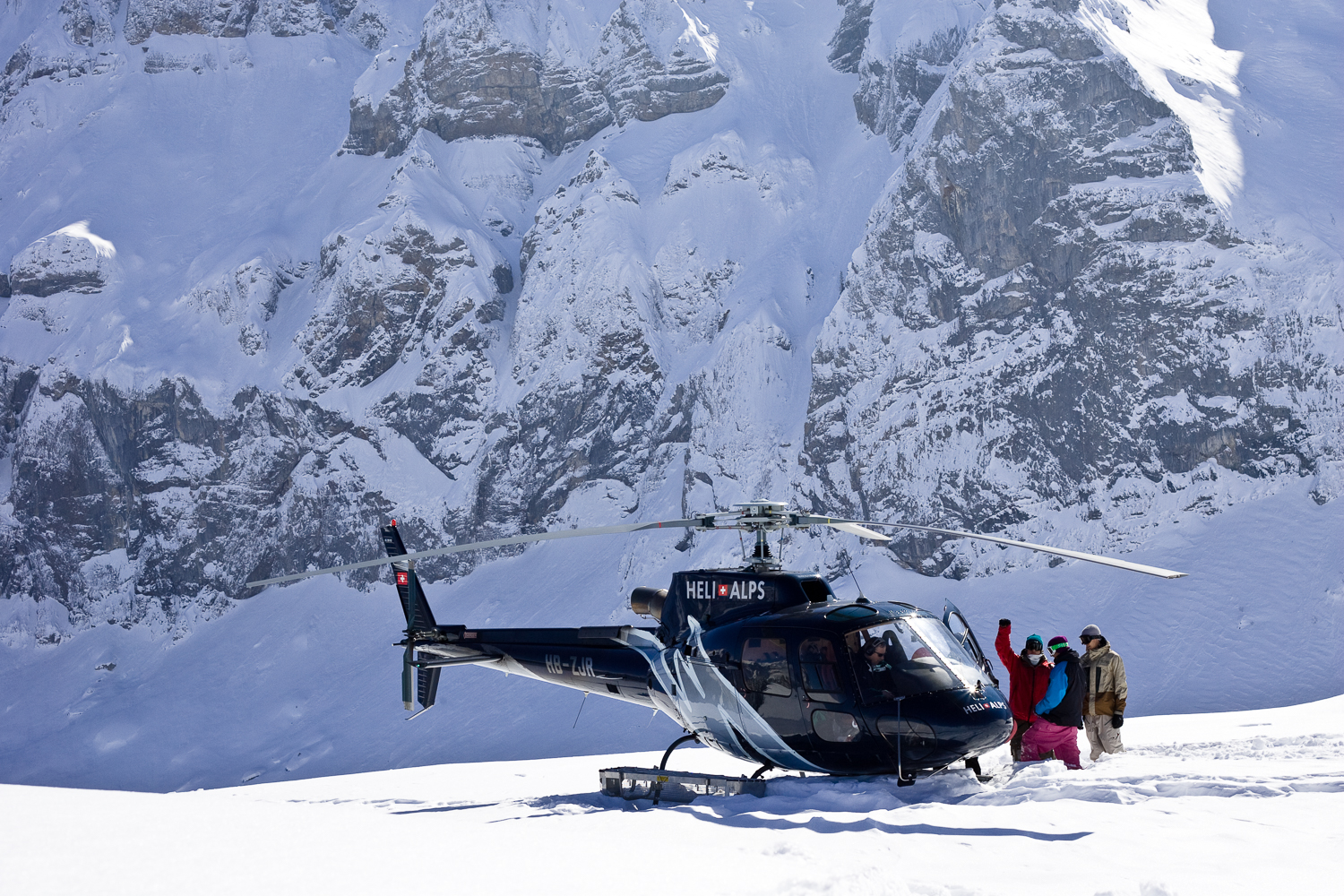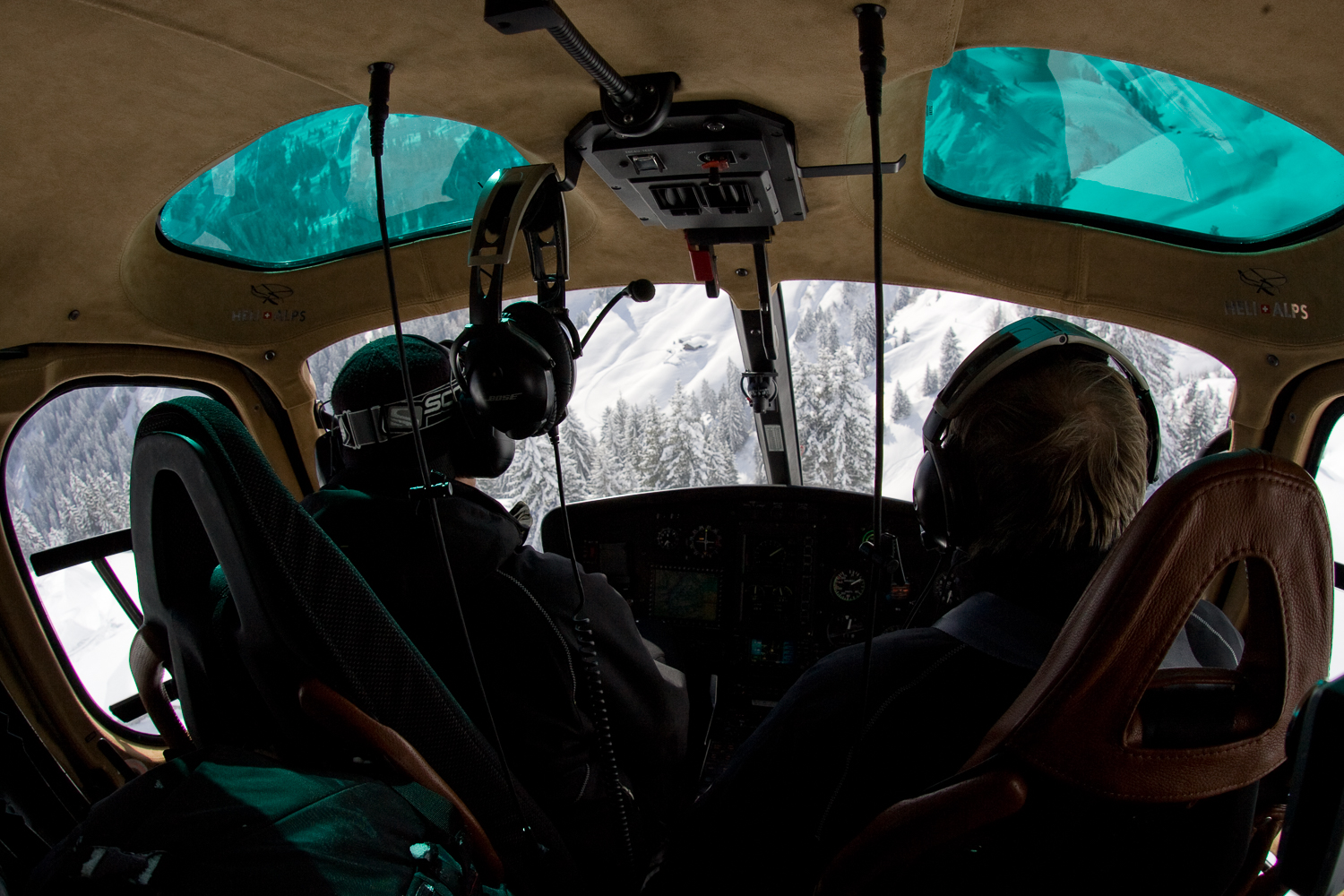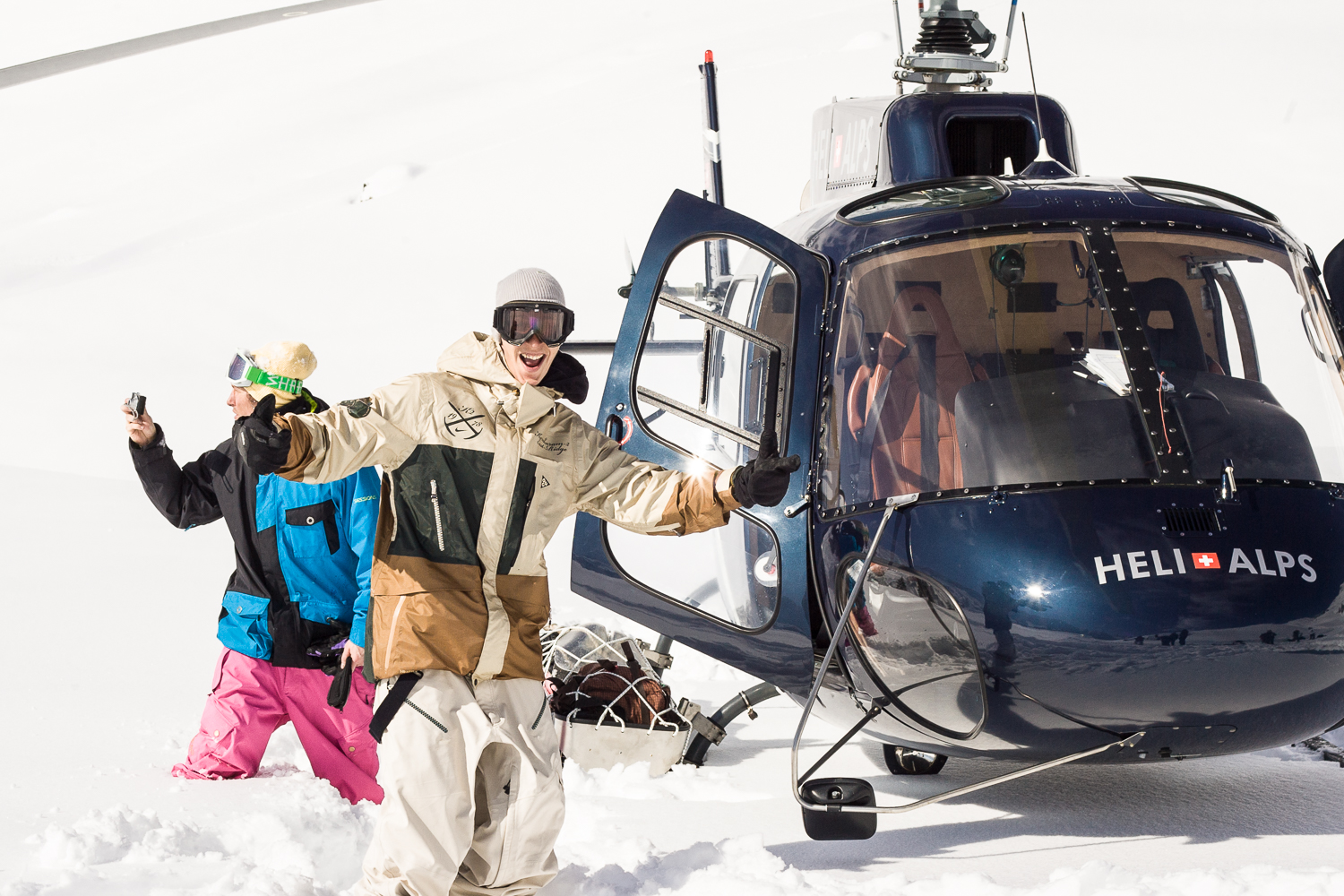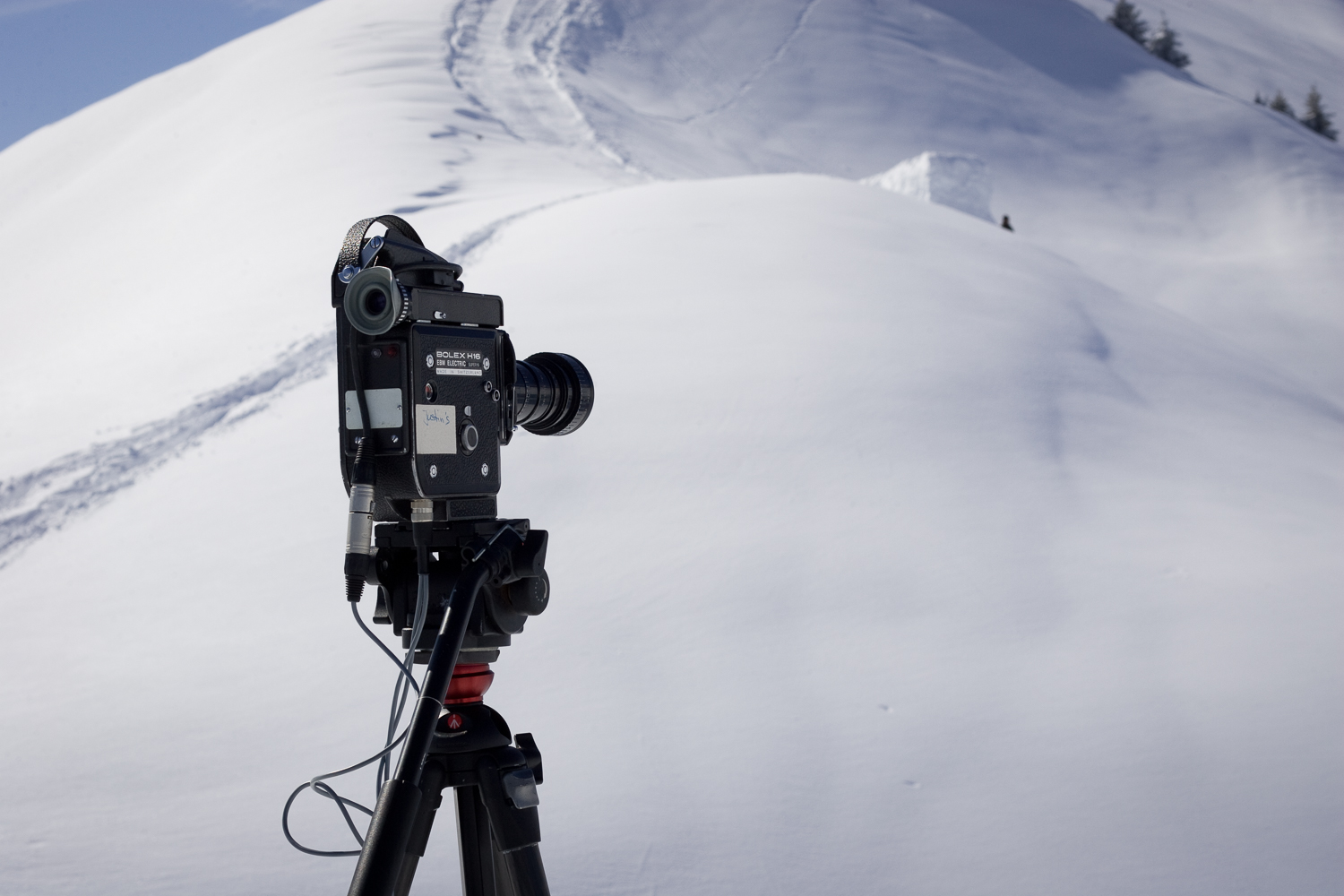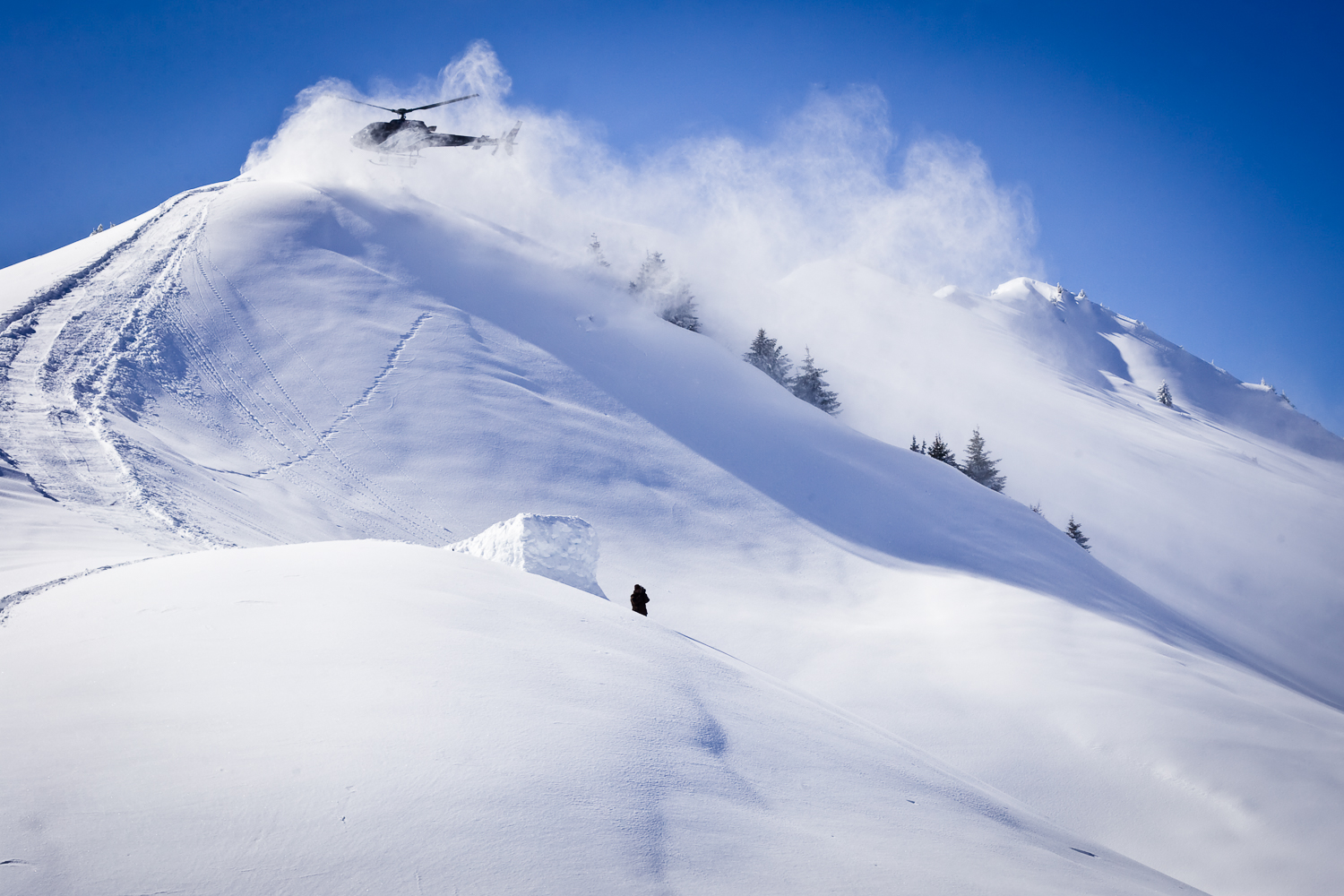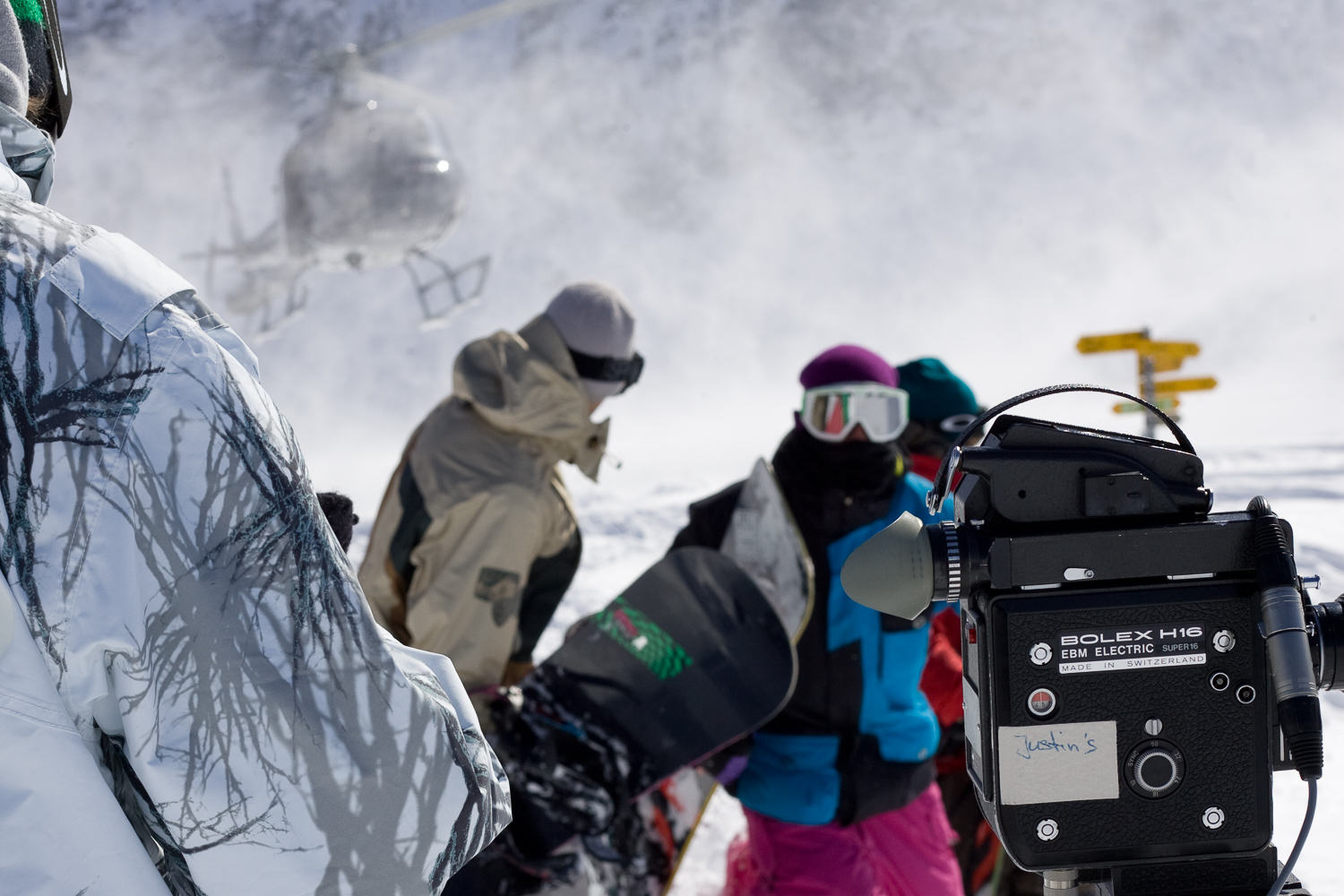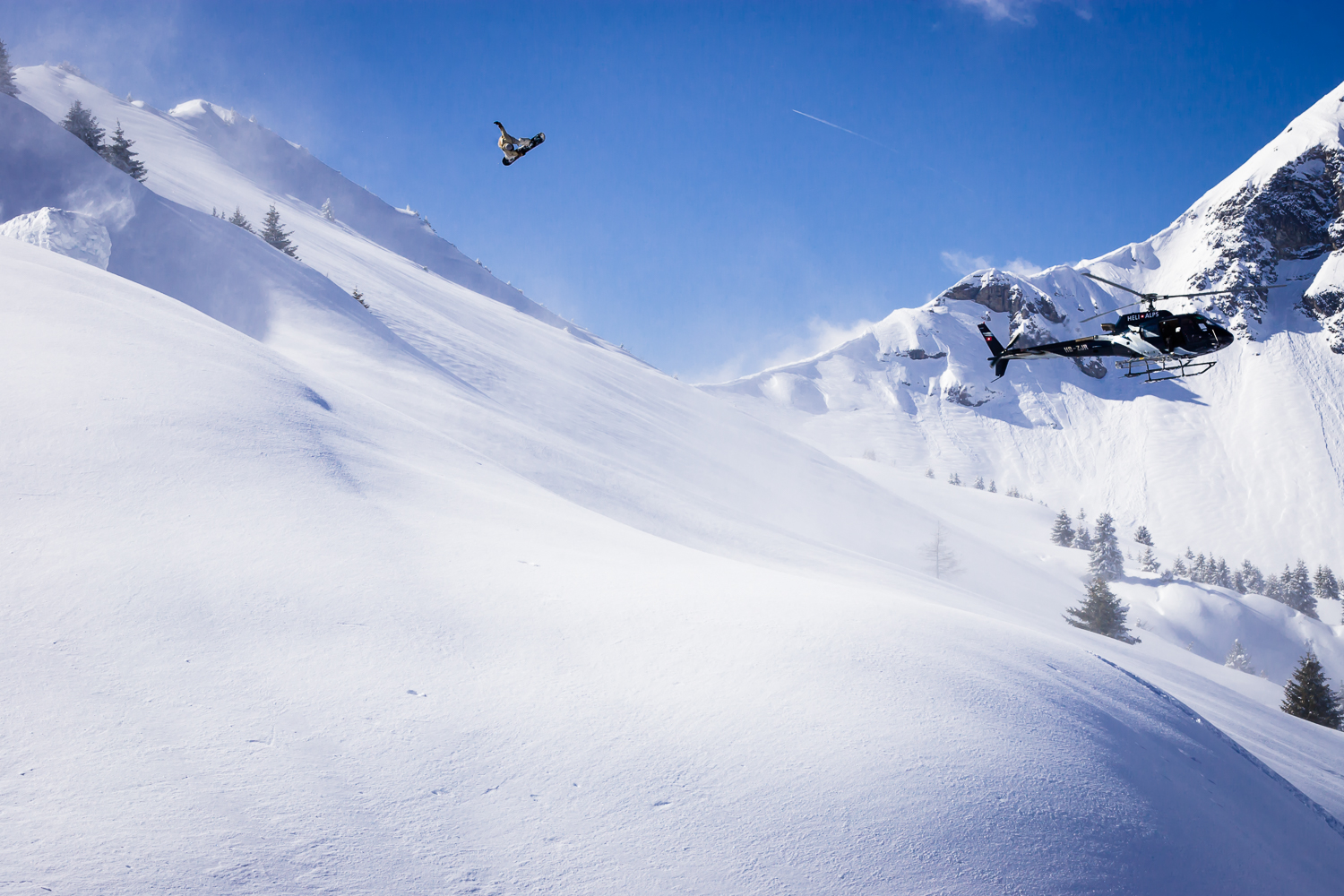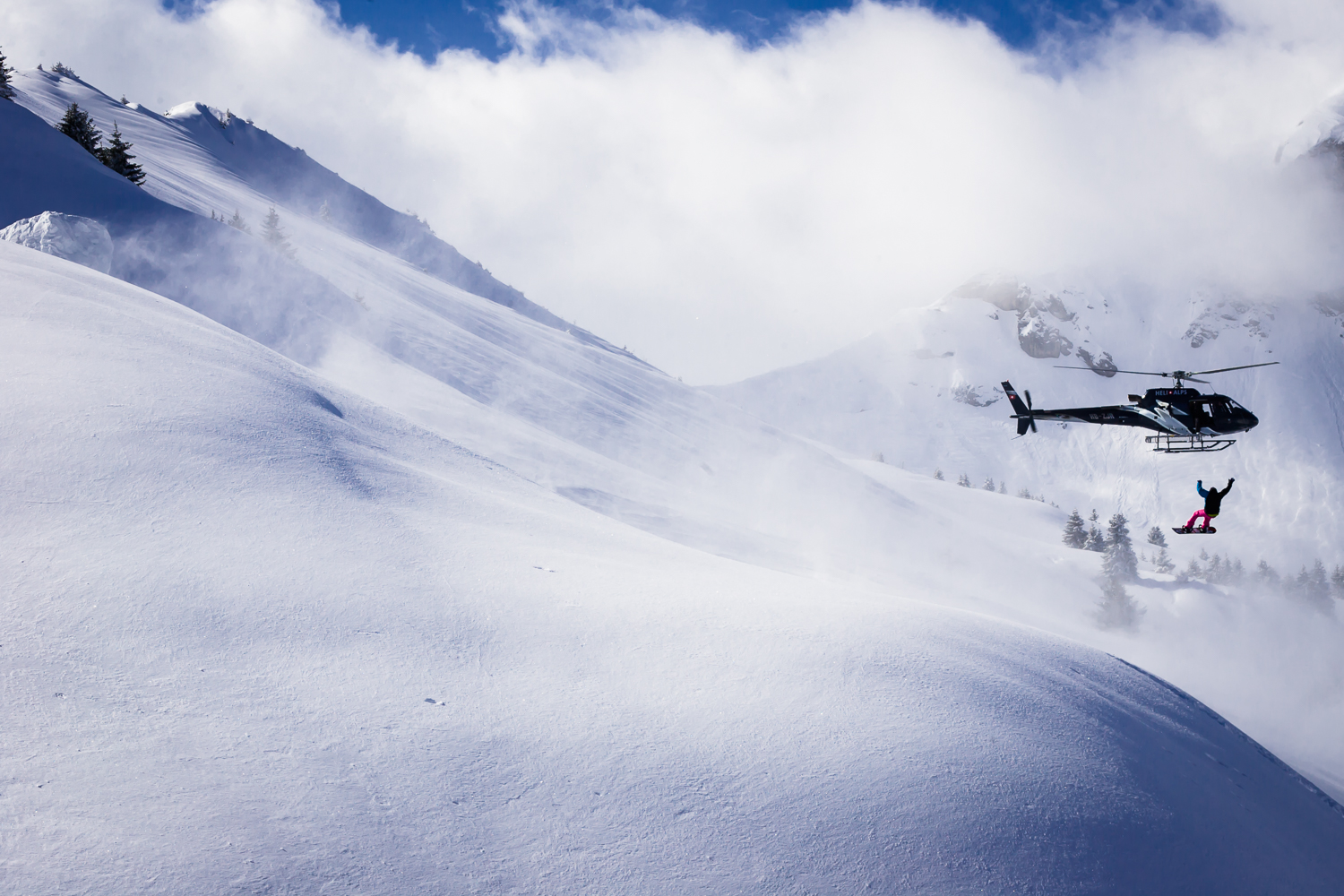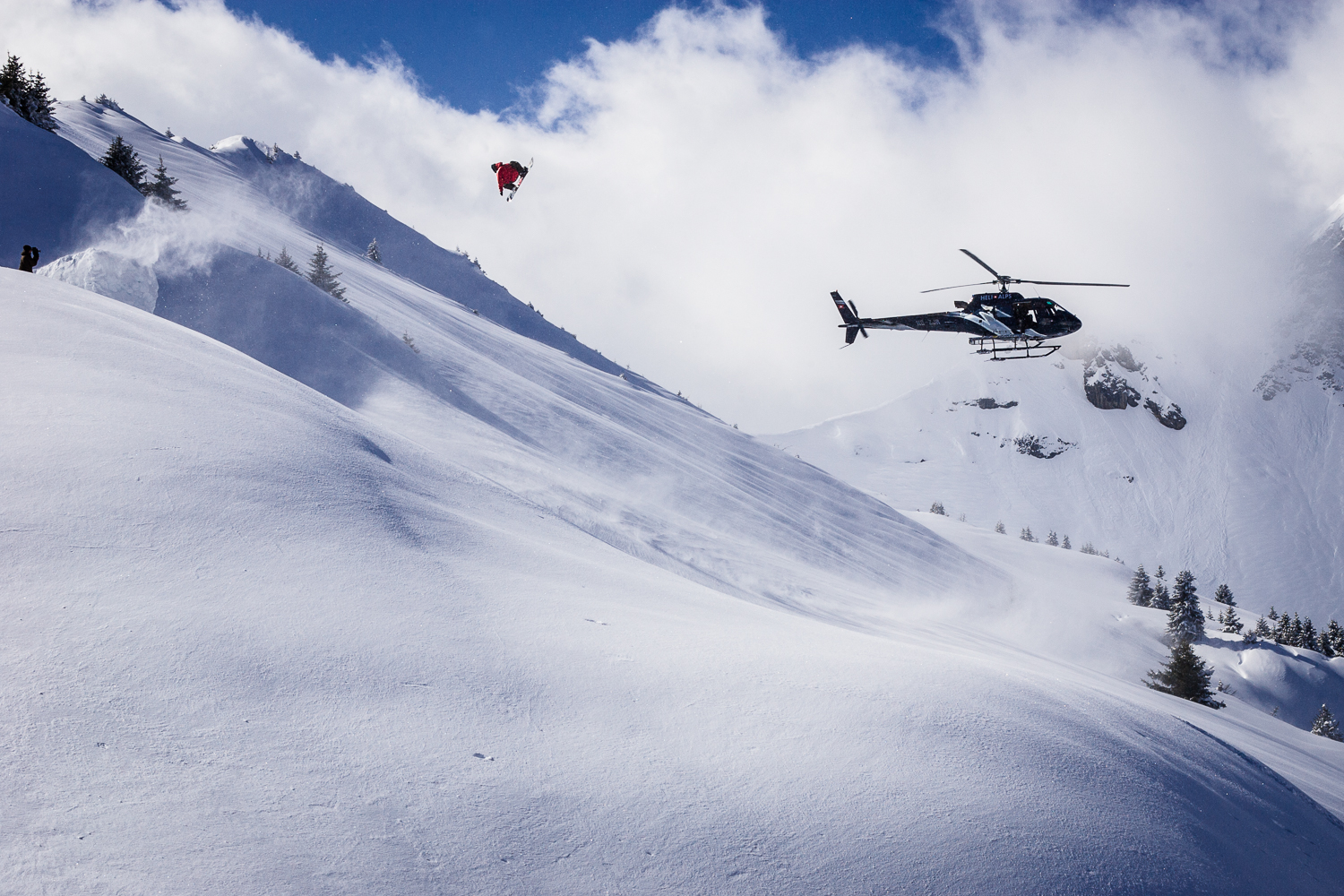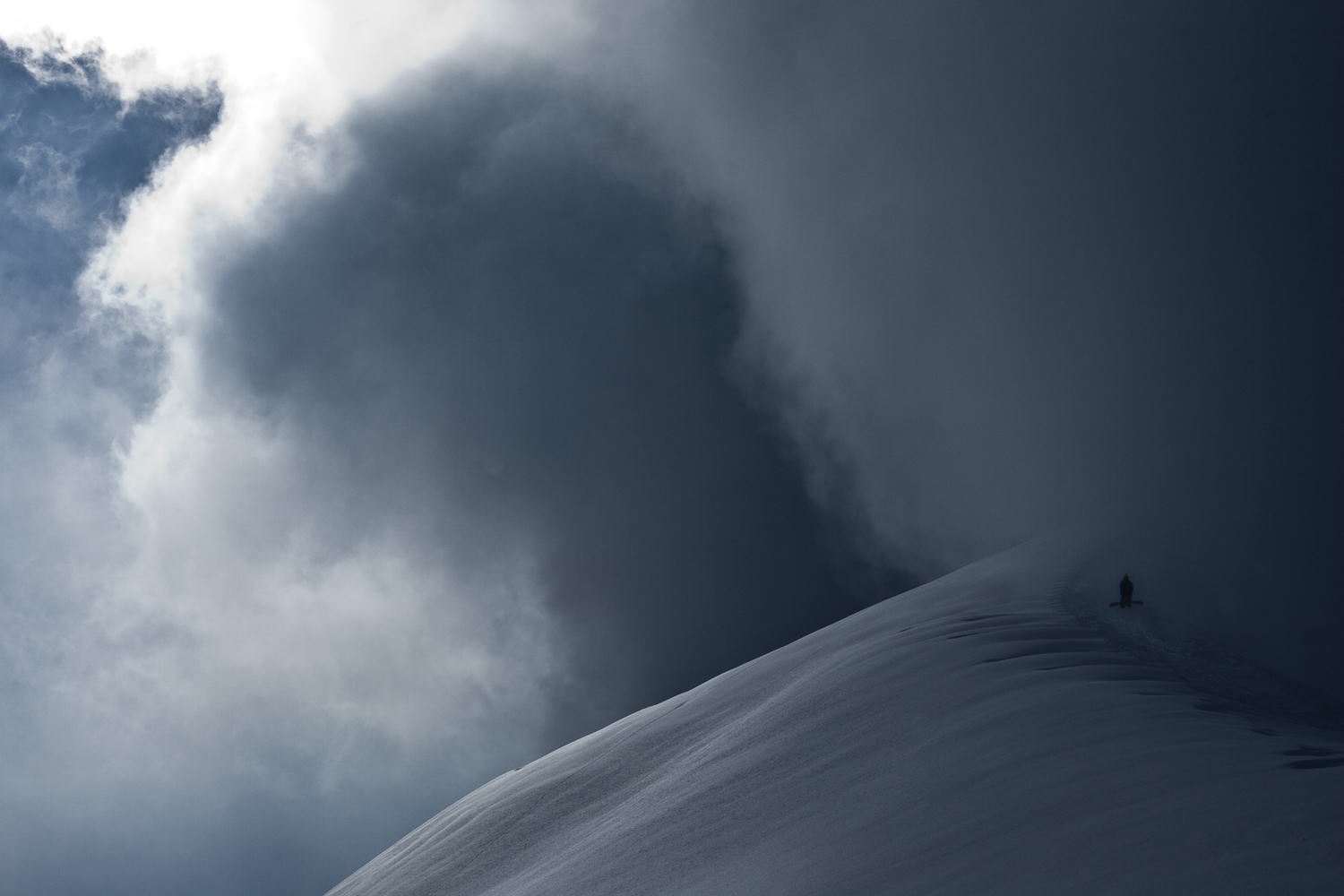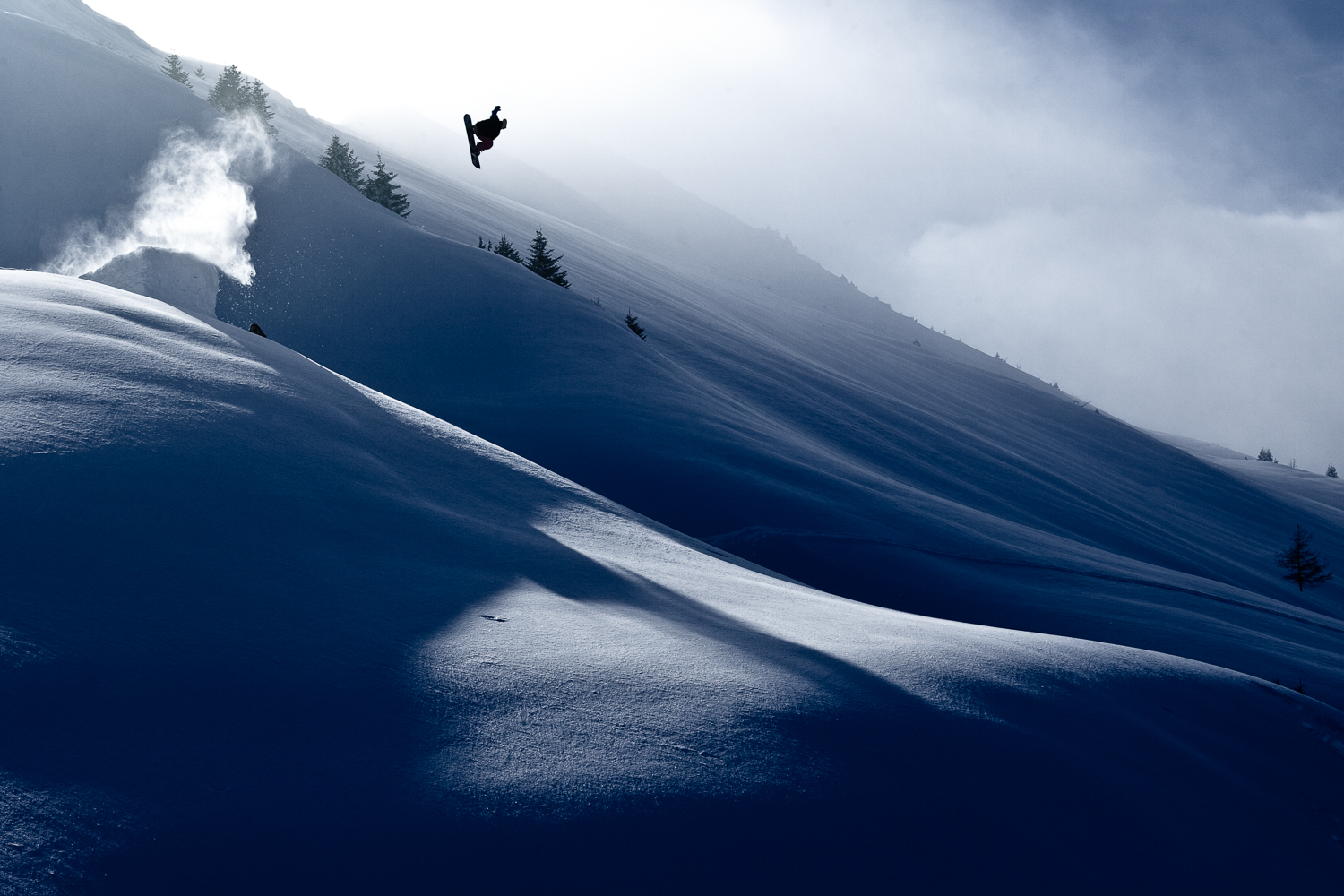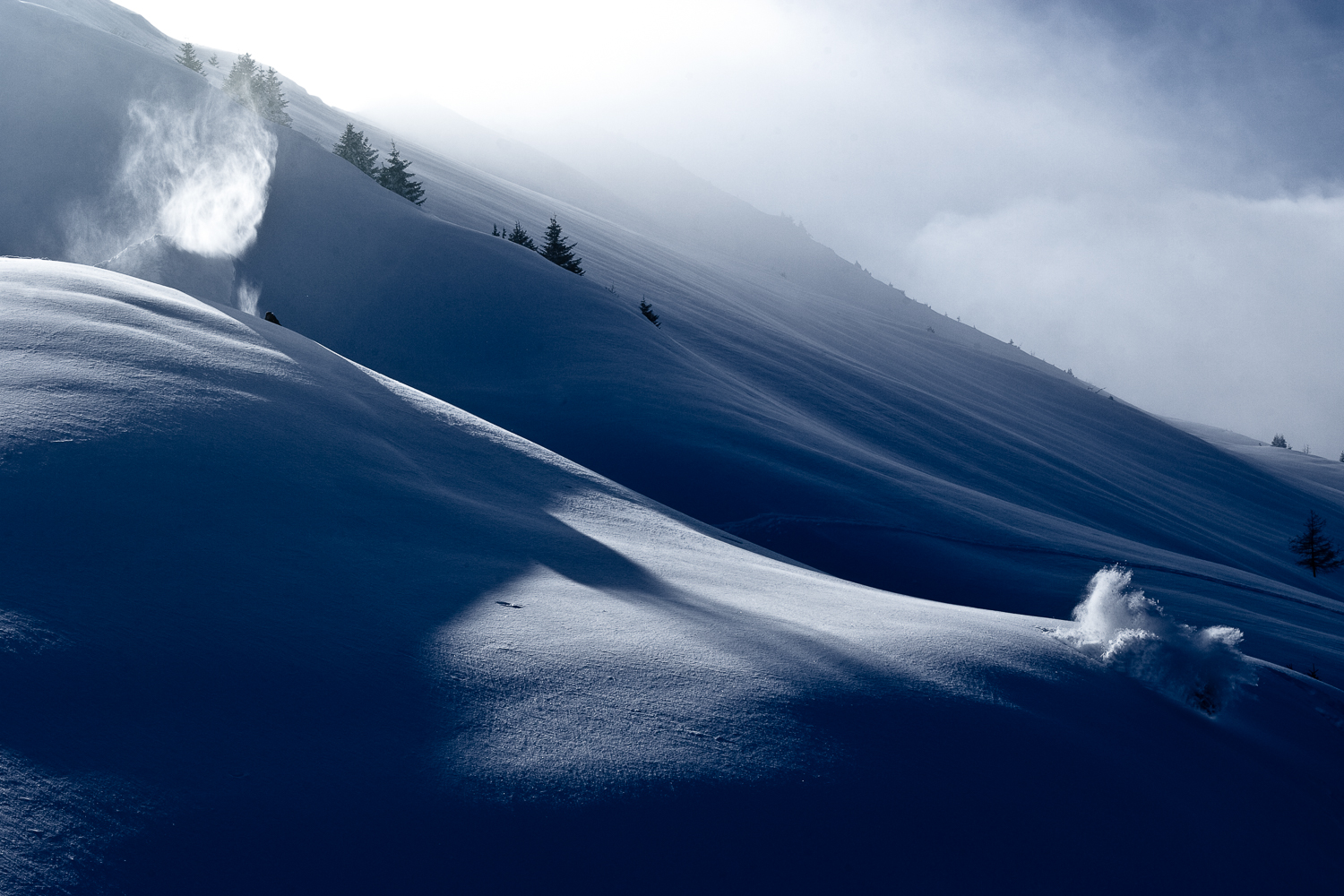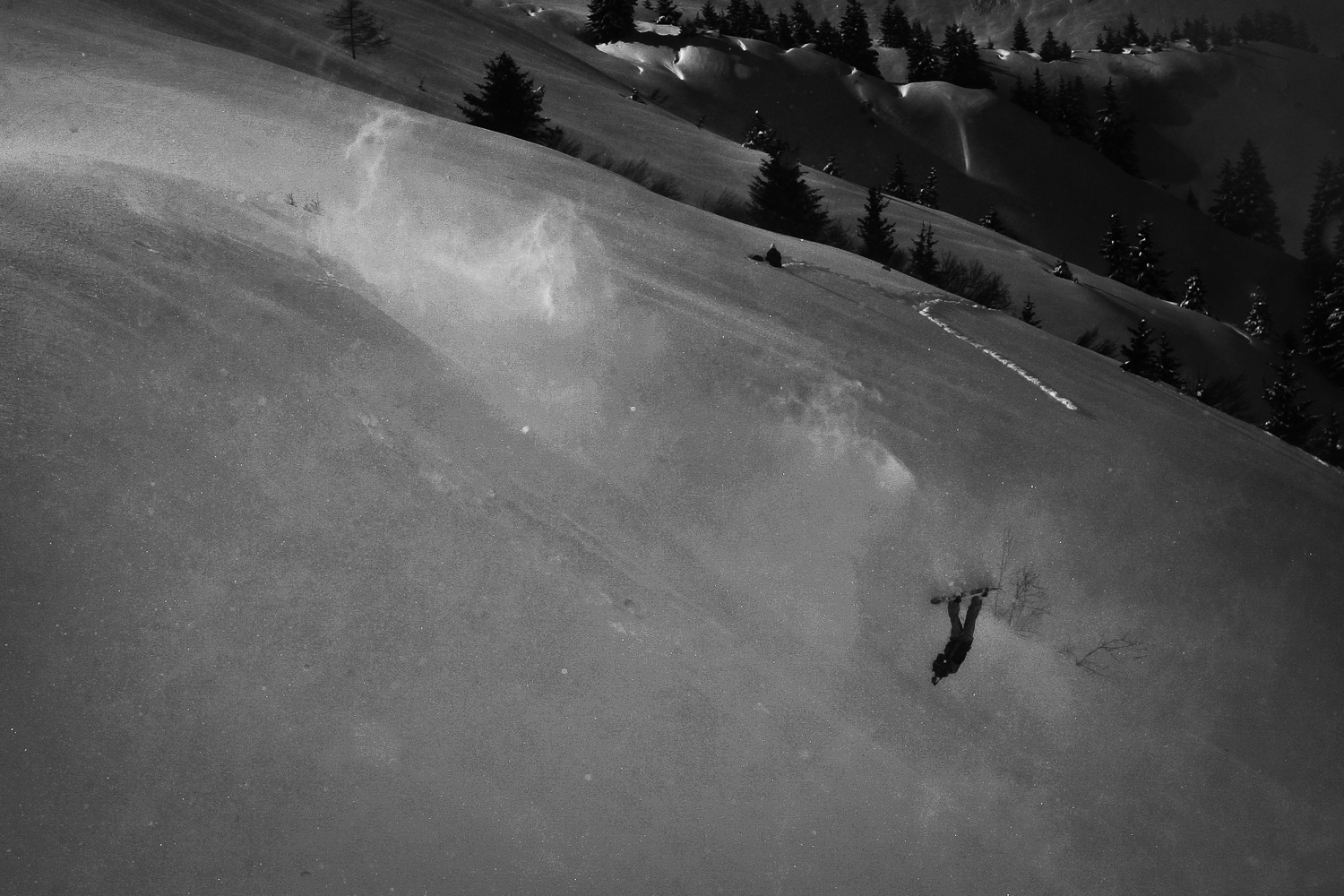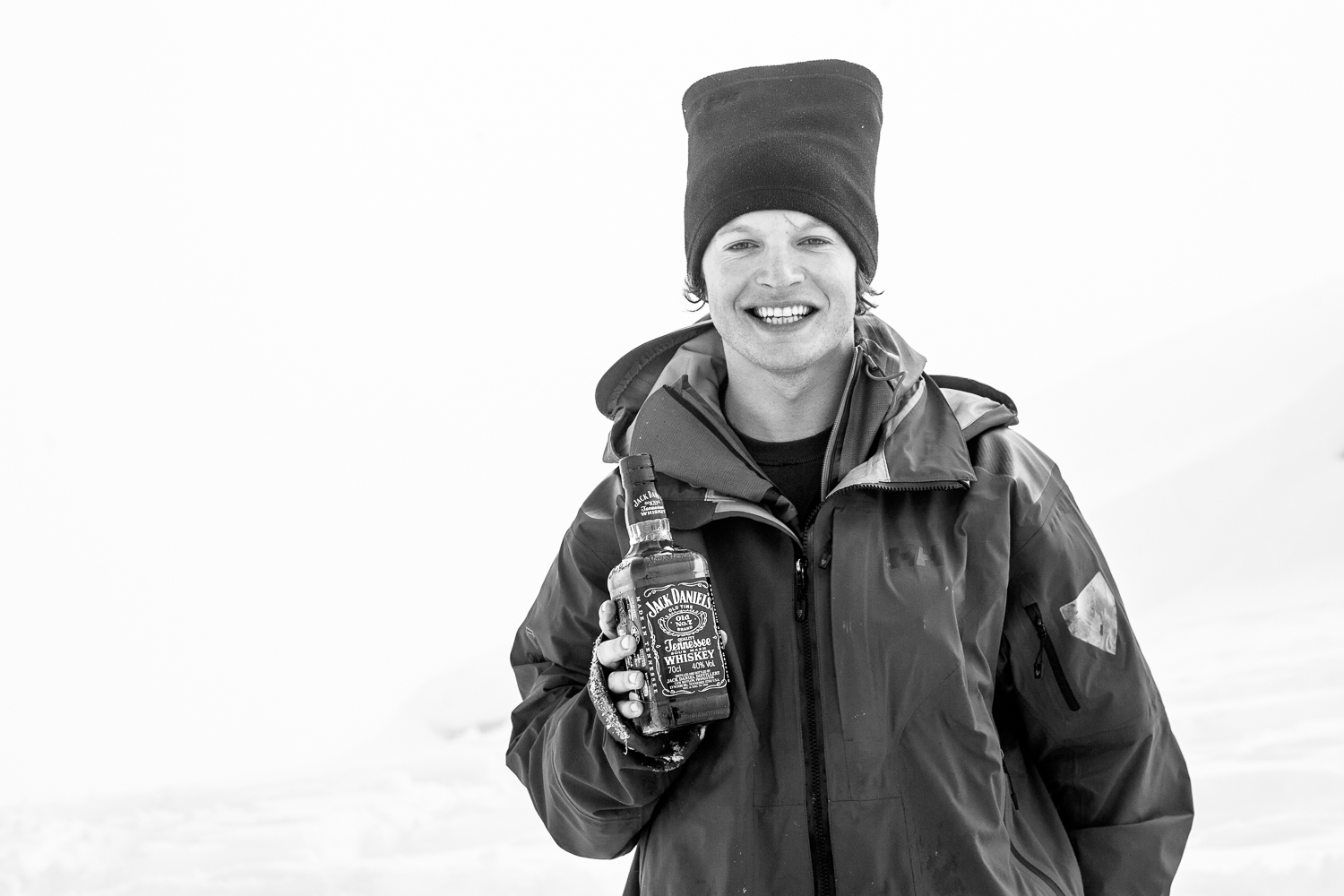 For quite a few years, the Camel Toe was considered dead. How could anyone hope to do more than JP had done on that perfect day? Last winter, seven years later, Camel Toe 3.0 went down with an unlikely crew of younger riders – Garrett Warnick, Keegan Valaika, Sevi Van Der Meer and Max Buri.
To say that the crew was uncertain about the spot is a bit of an understatement. Keegan almost bailed on the hike up and Max looked like he was making plans to grab the next plane to Bali at any moment. High expectations and rumors of a bench buried on the knuckle certainly didn't help, and for a while I was fearful that the mission was a bust.
But Garrett saved the day, stepping up to hit it first when everyone else refused and managed to stomp a first try back 7. Keegan showed up with a directional powder board with duct tape on the base… and paid the price. Sevi hucked doubles in the style of Romain, with similar results. And Max had his heart set on what all of the riders agreed was the holy grail for that spot – a backside 1. A few slams later he decided it was impossible and settled for a super slow bs 3 no grab – a standout moment in his AfterForever part.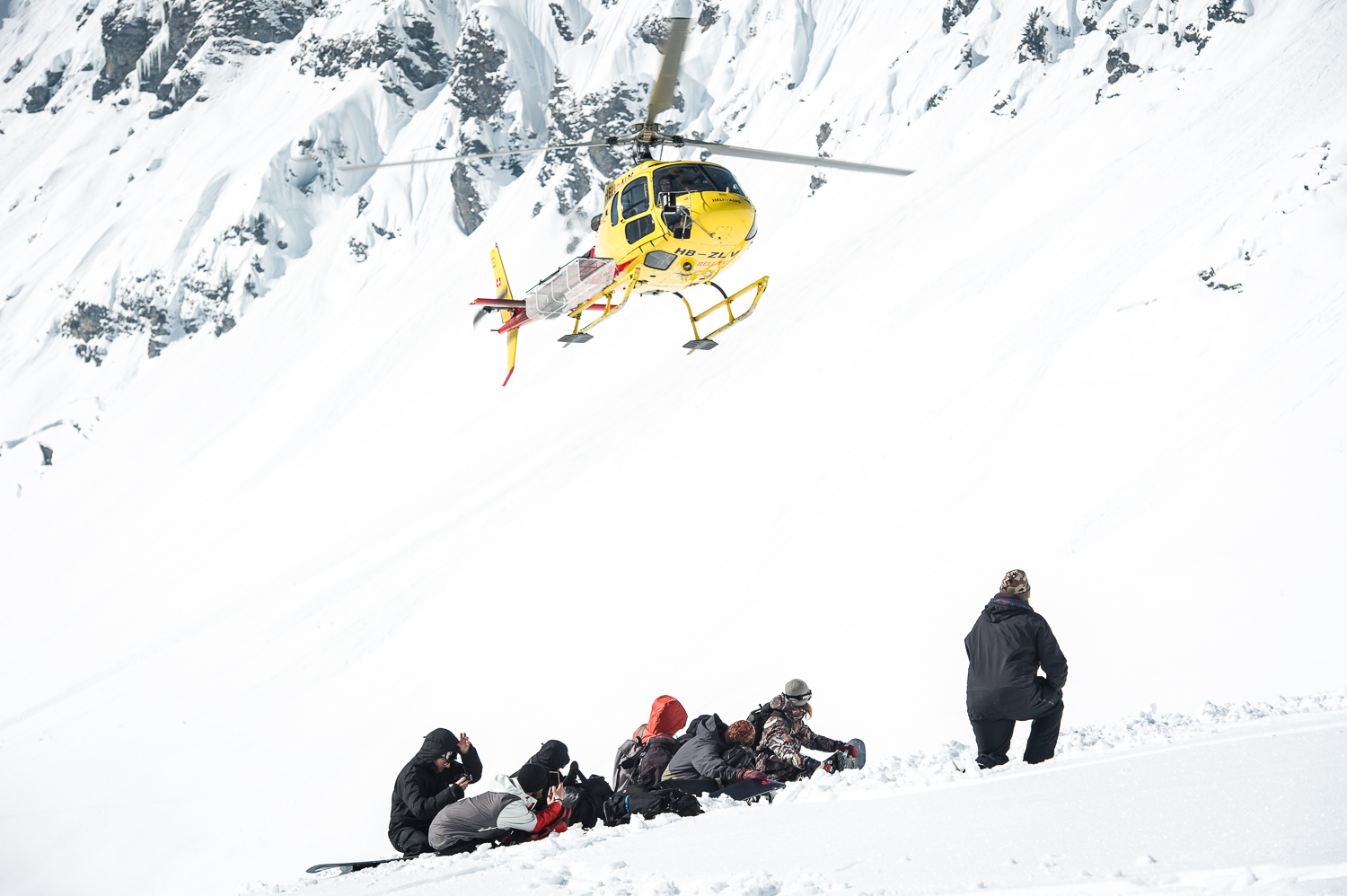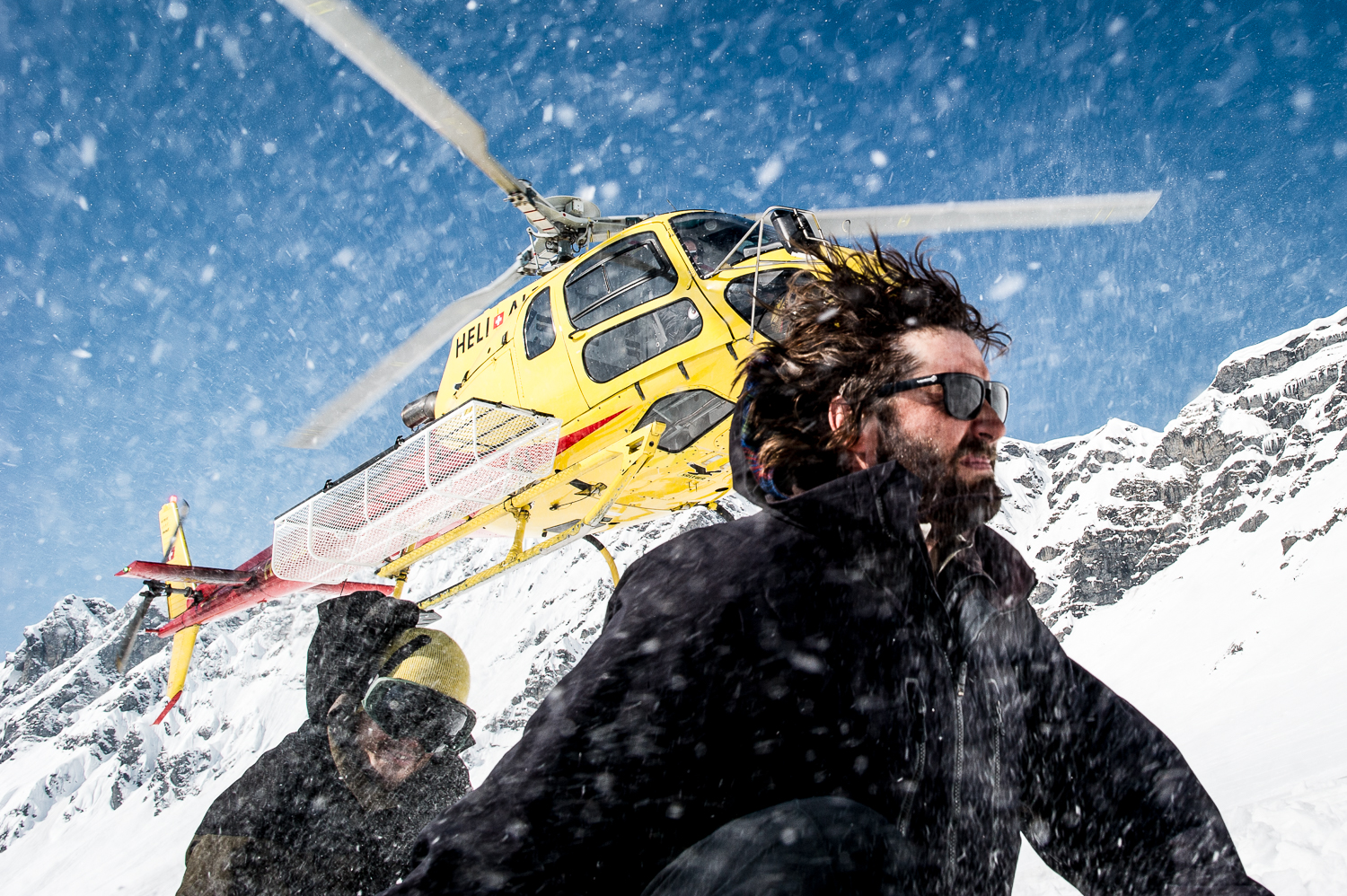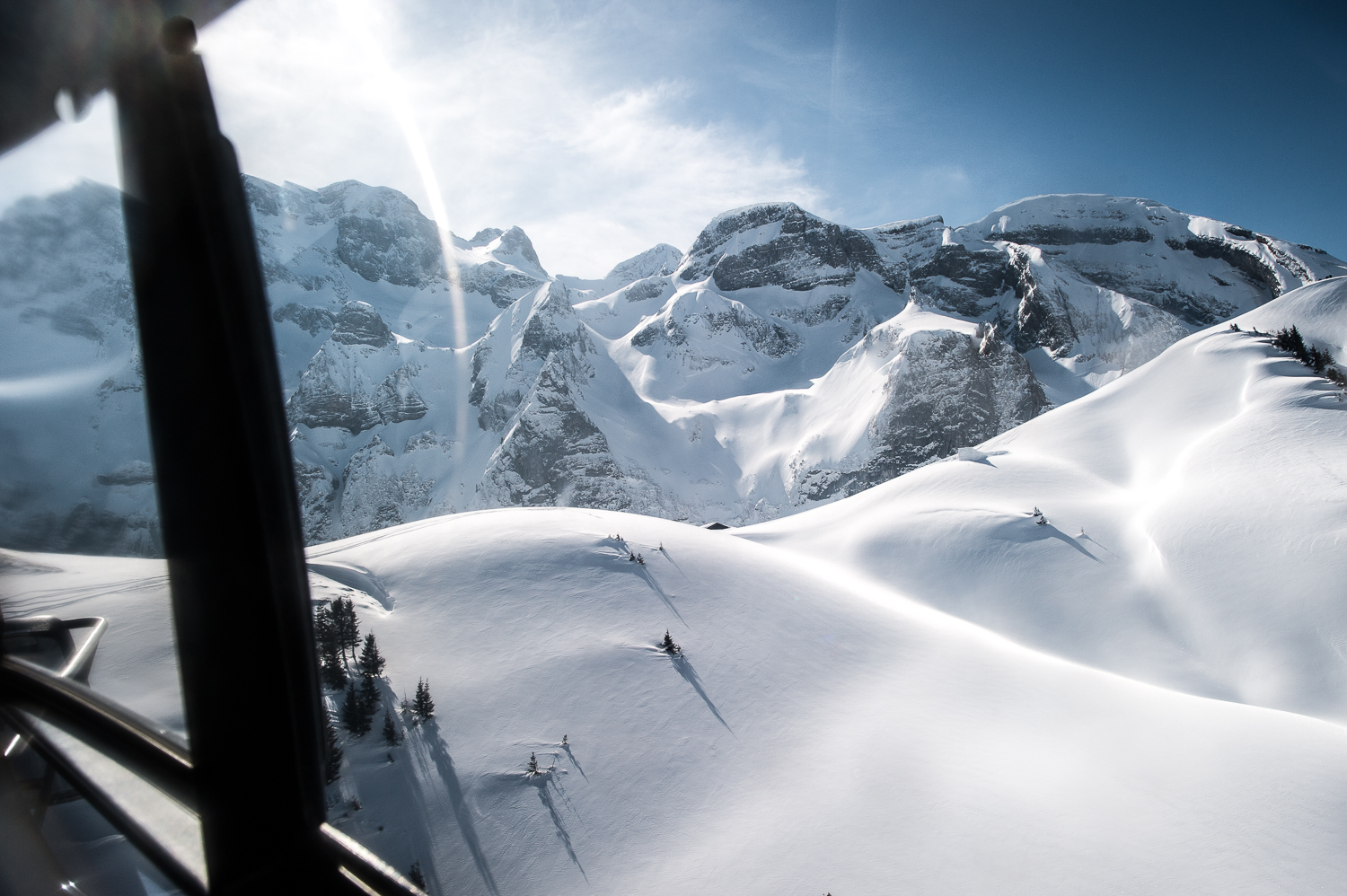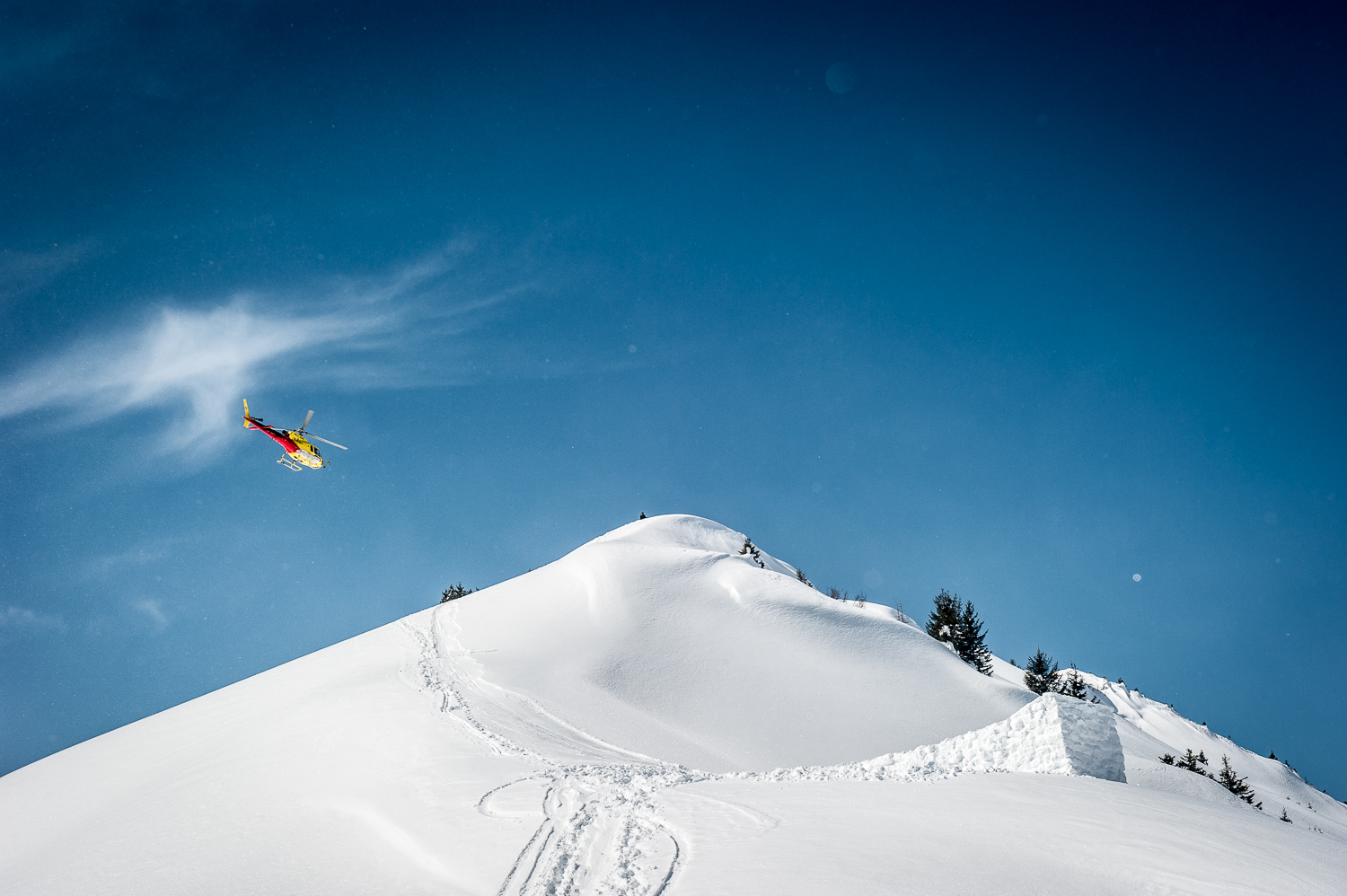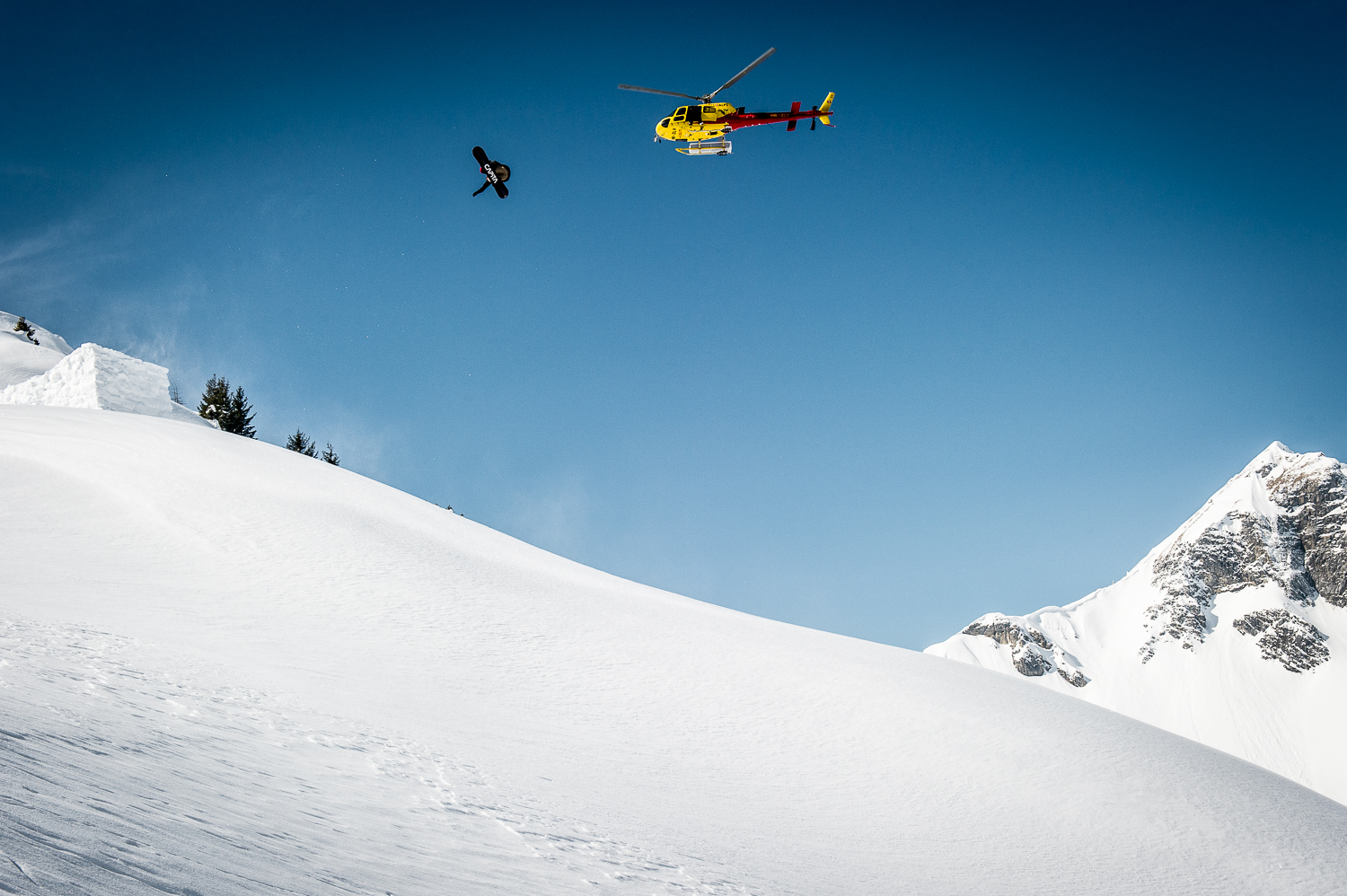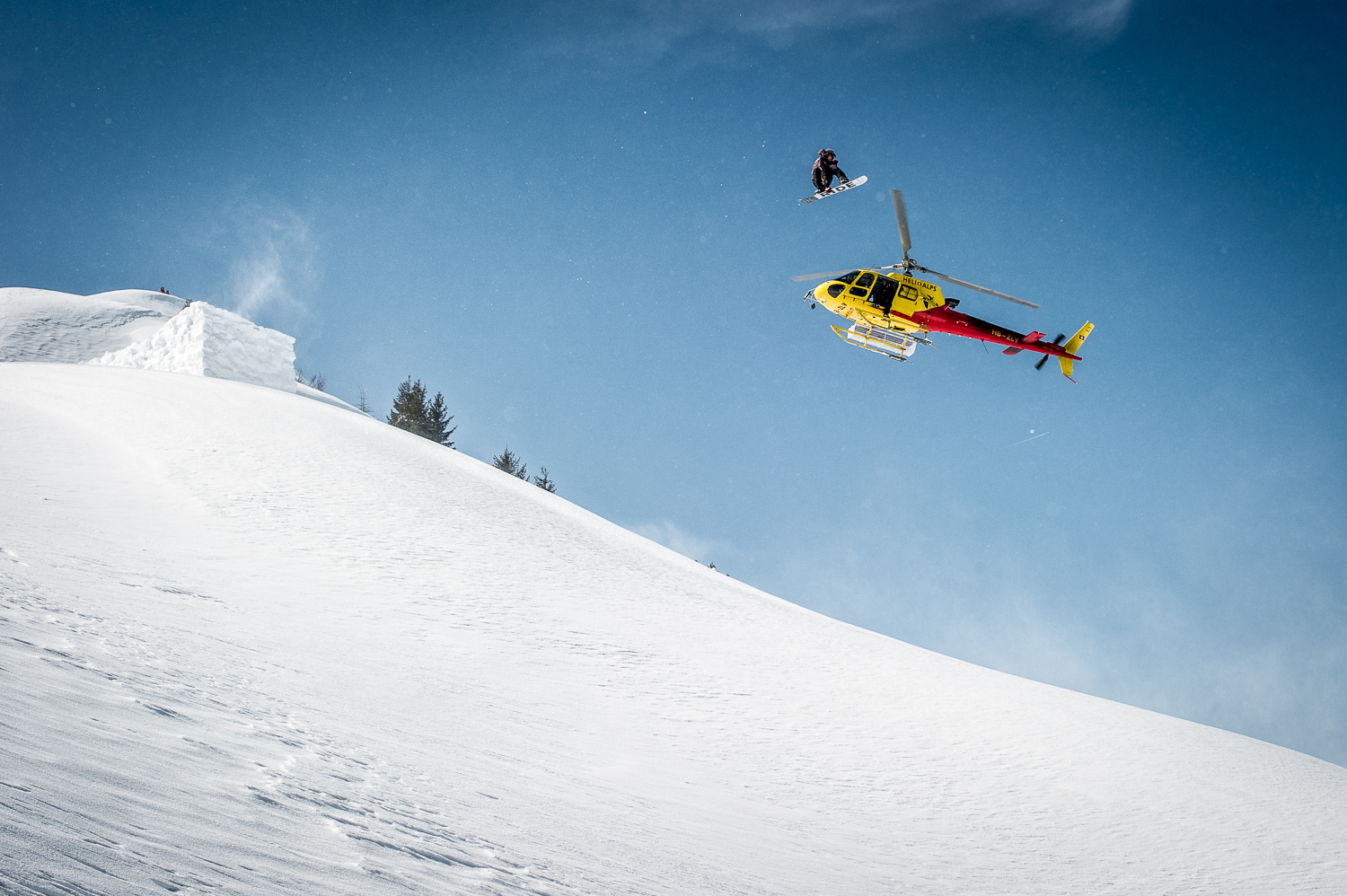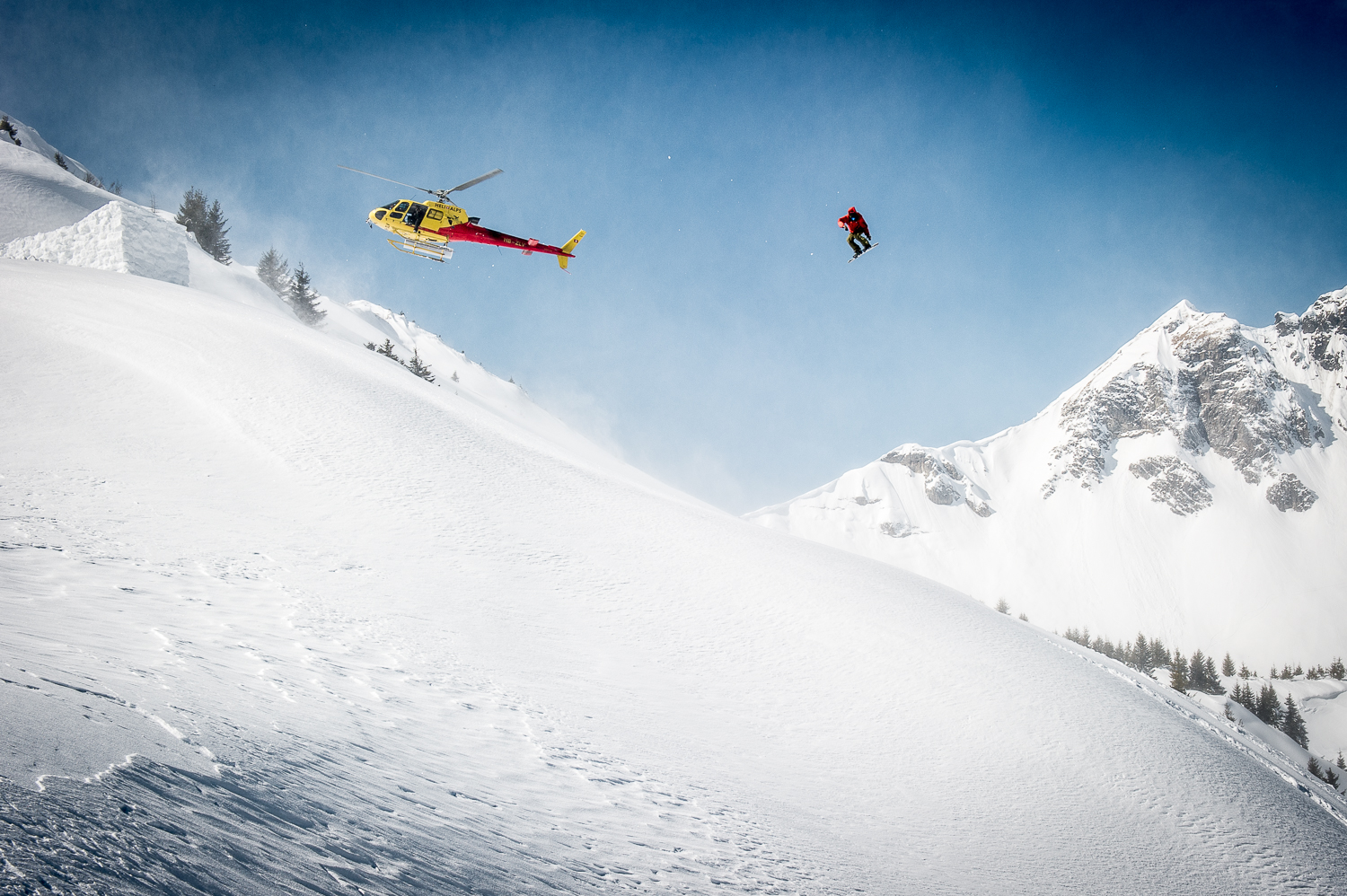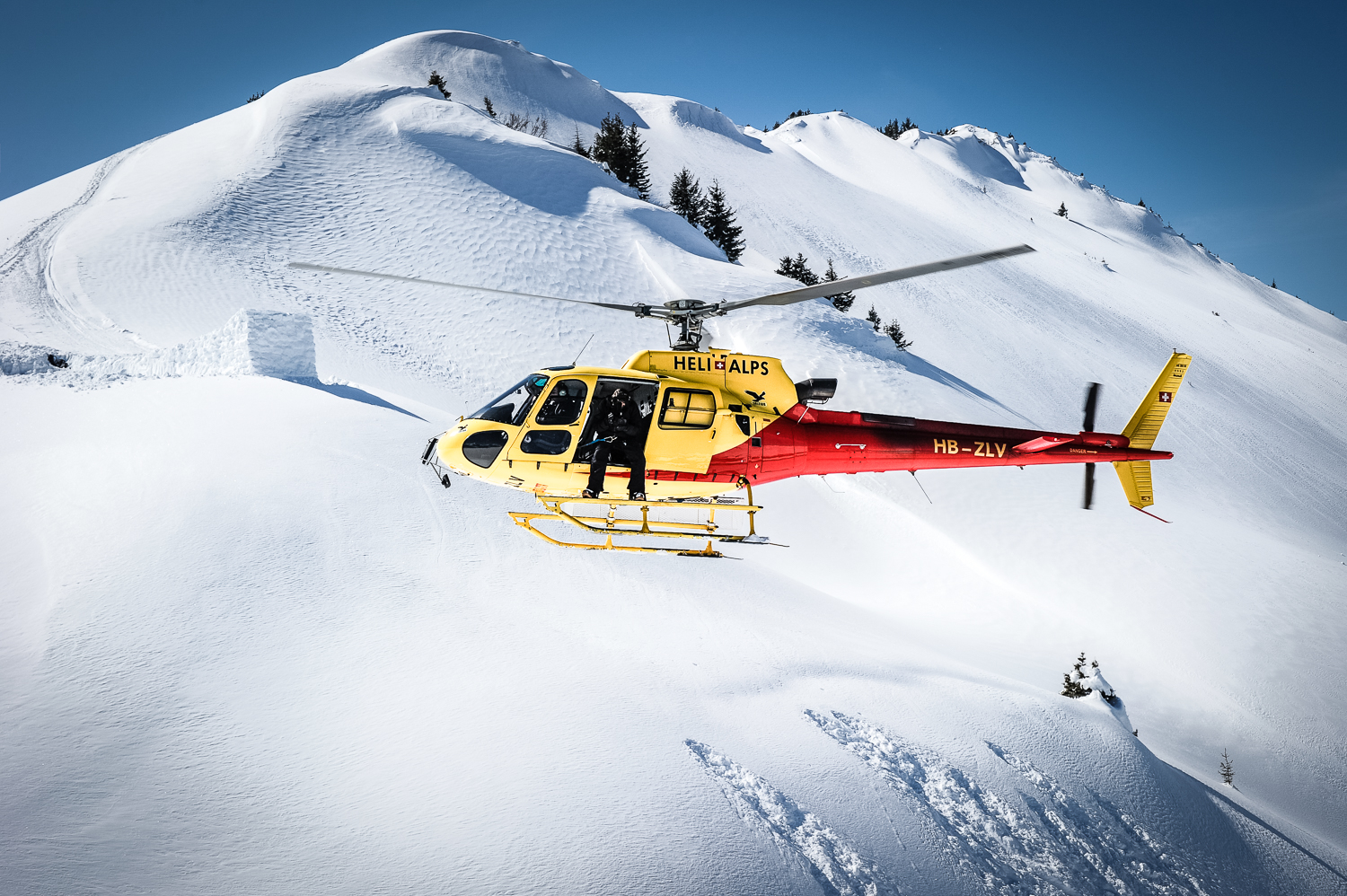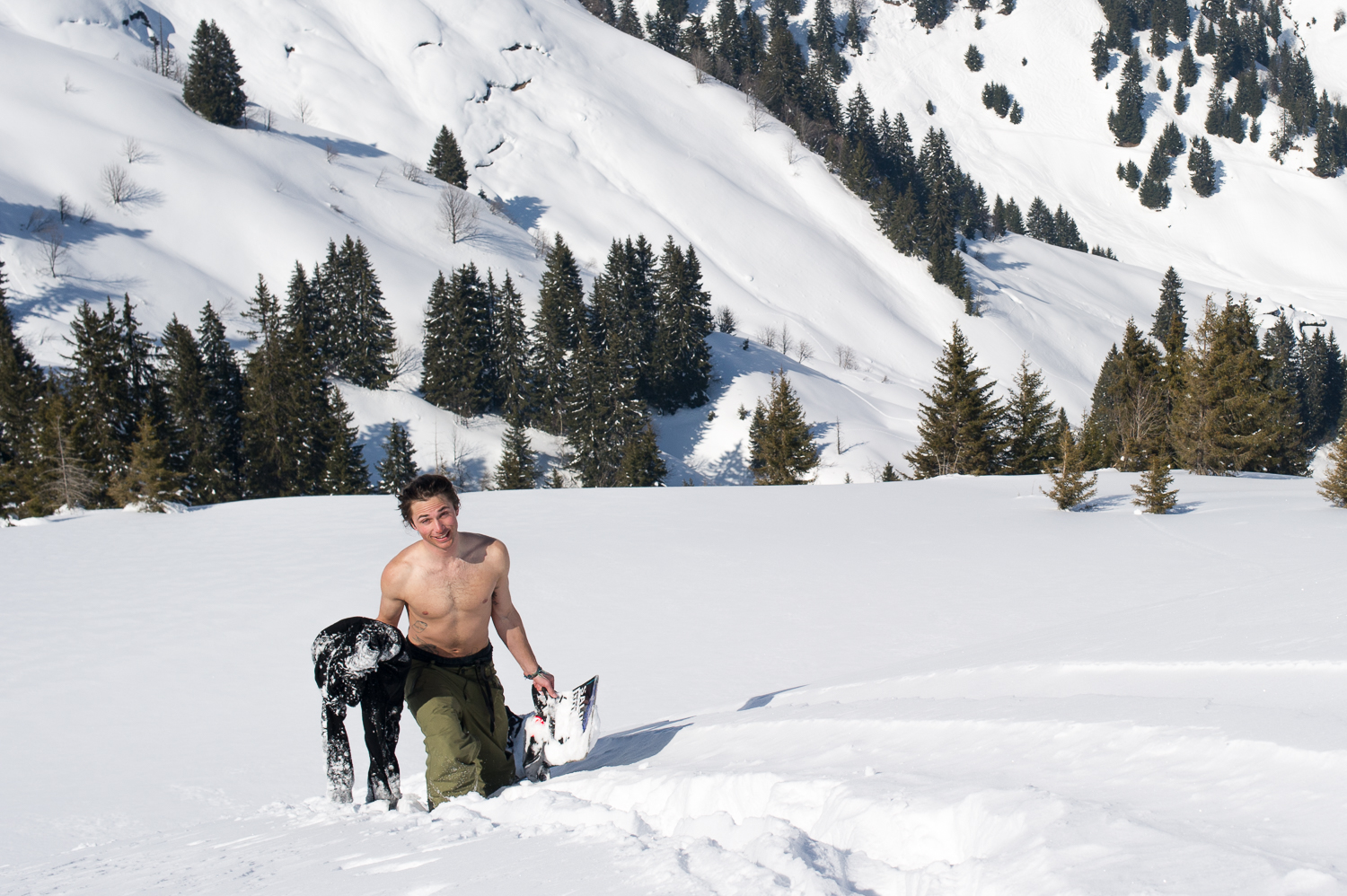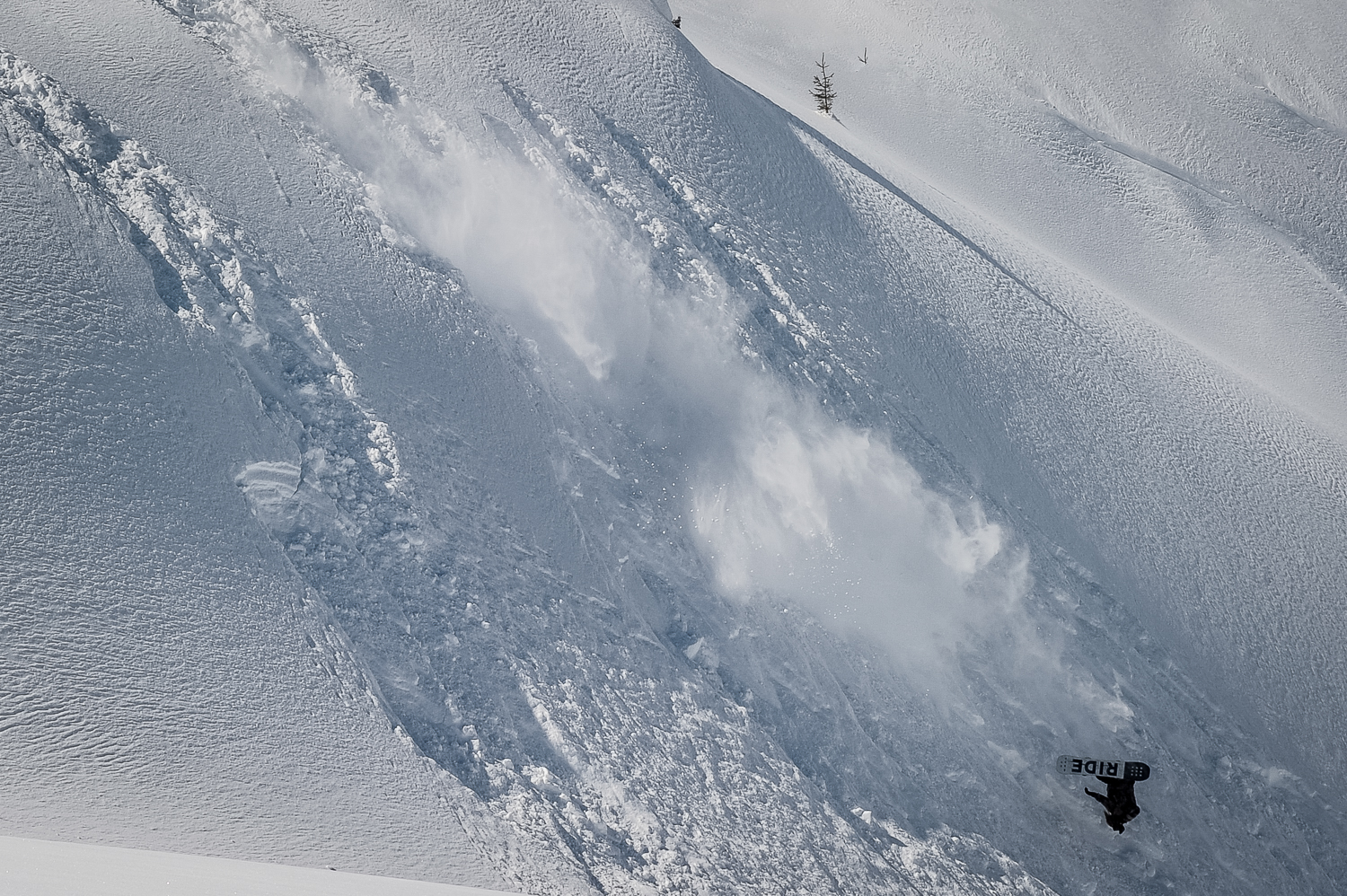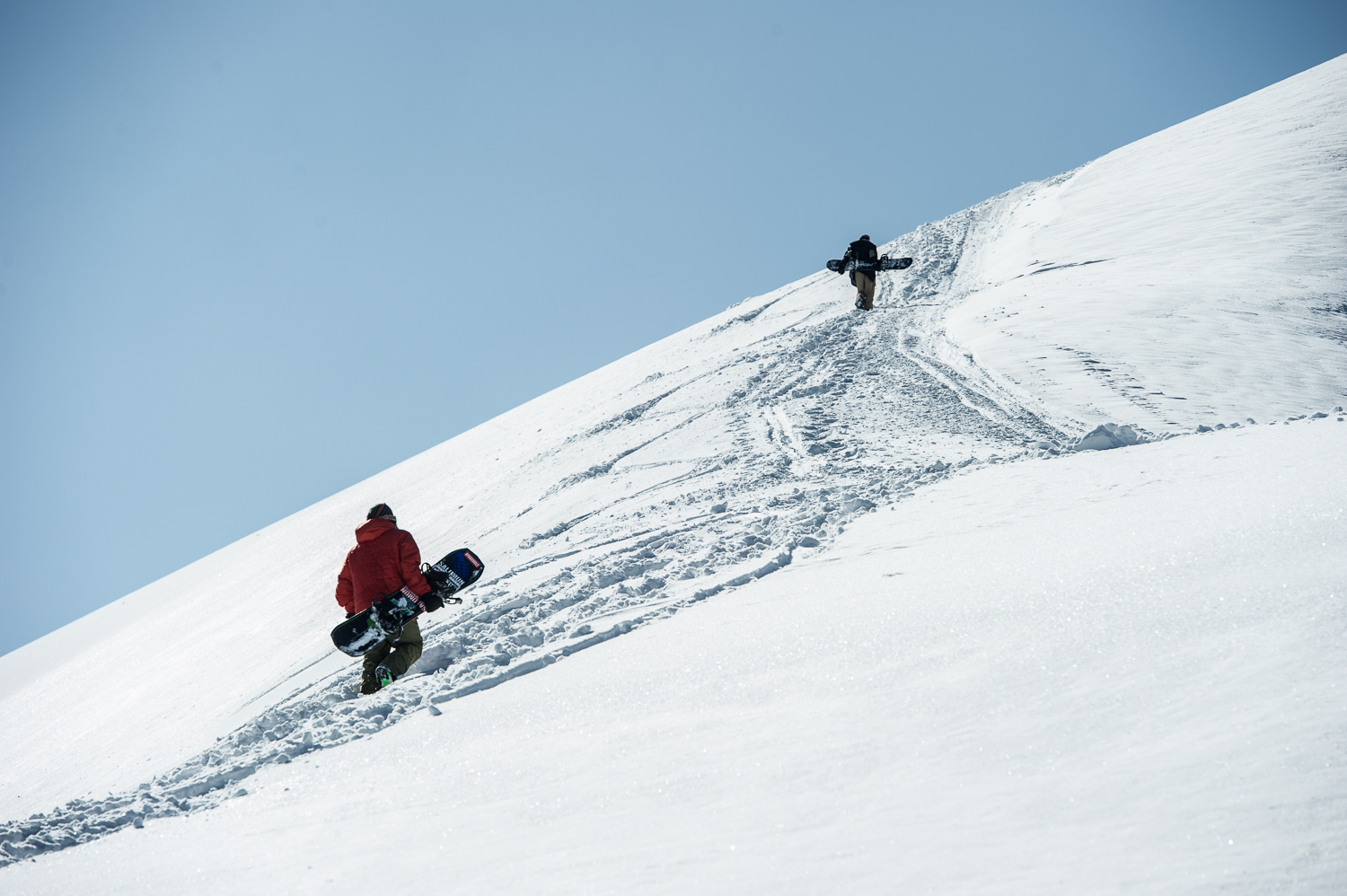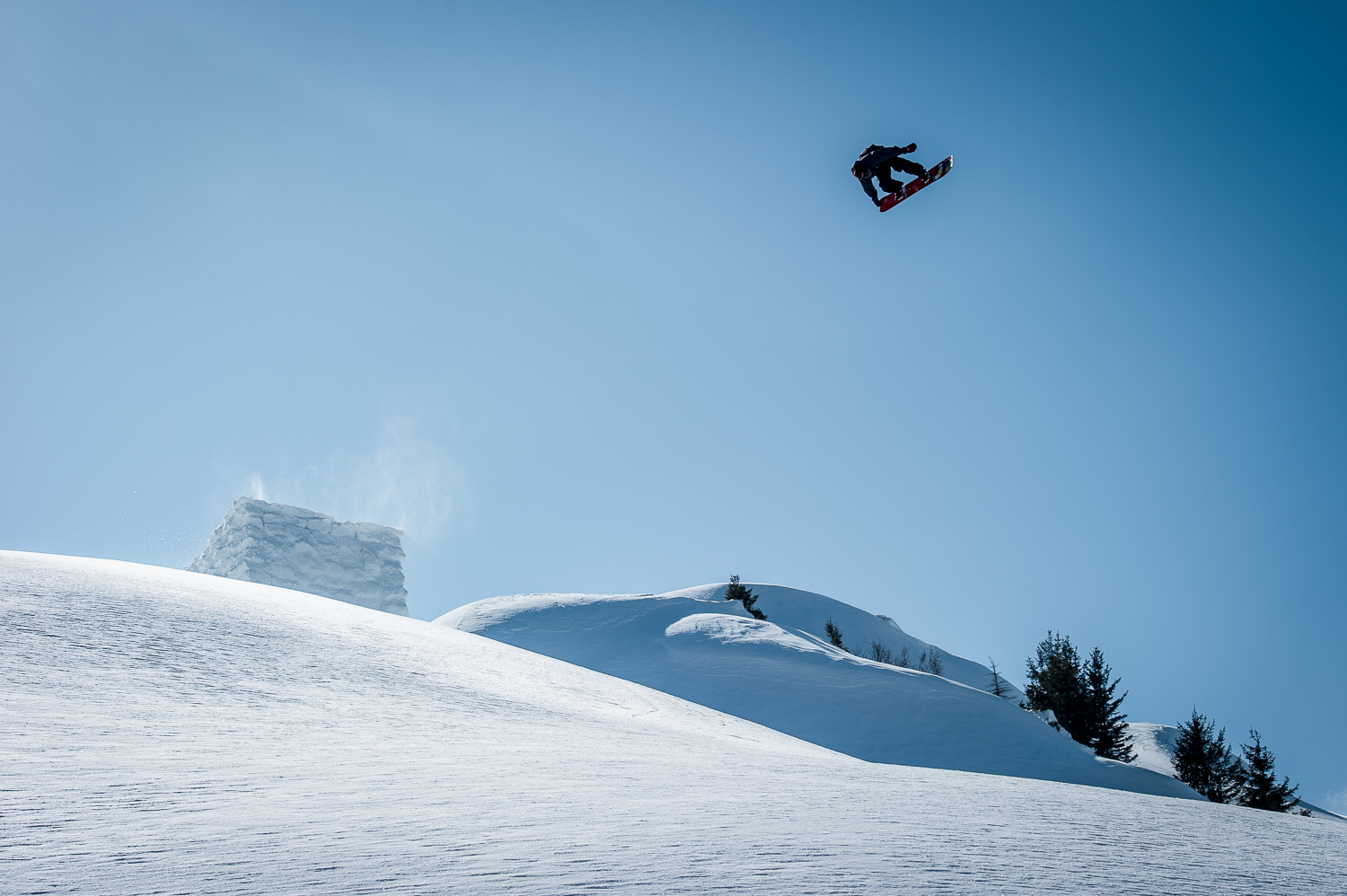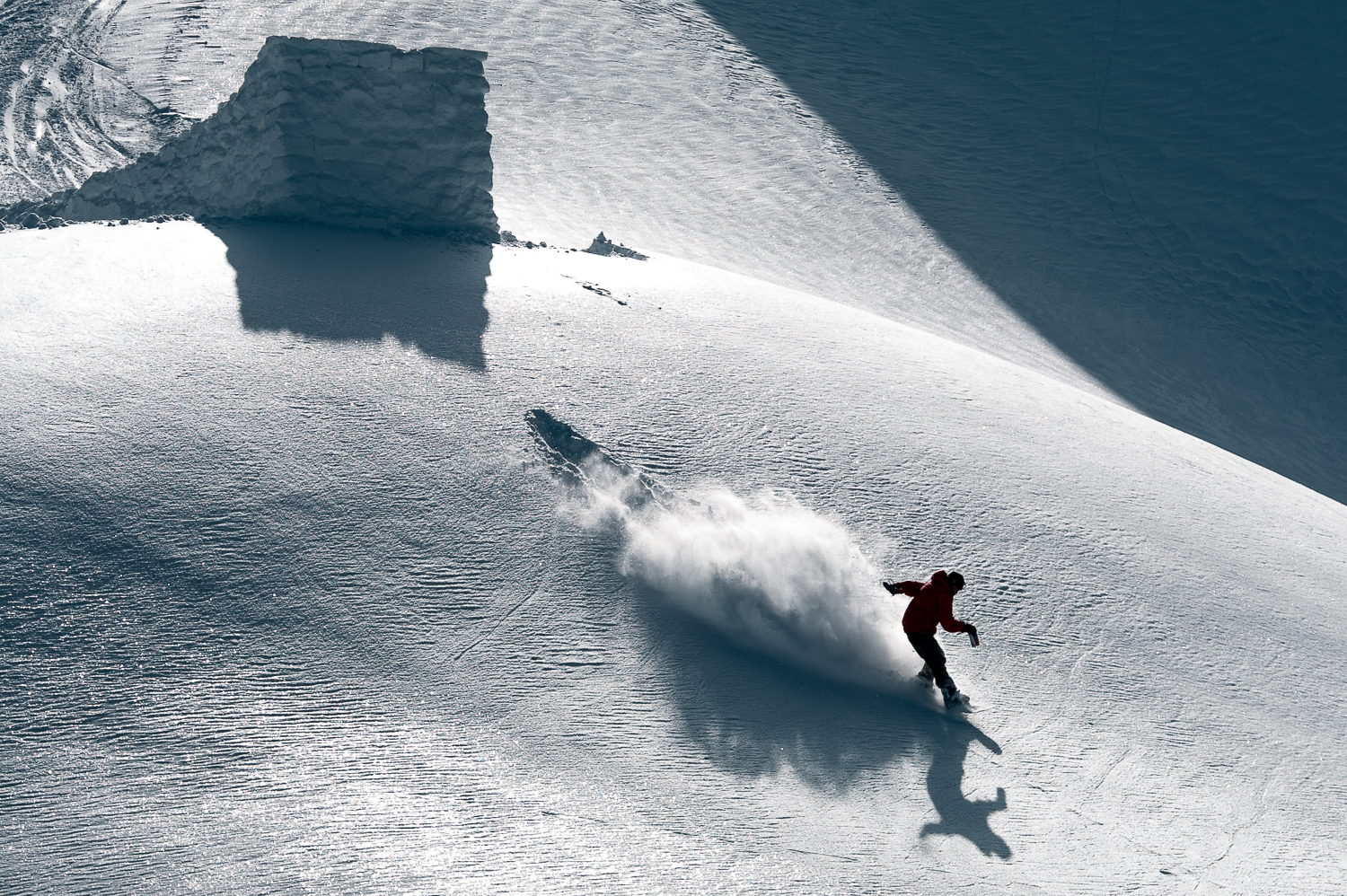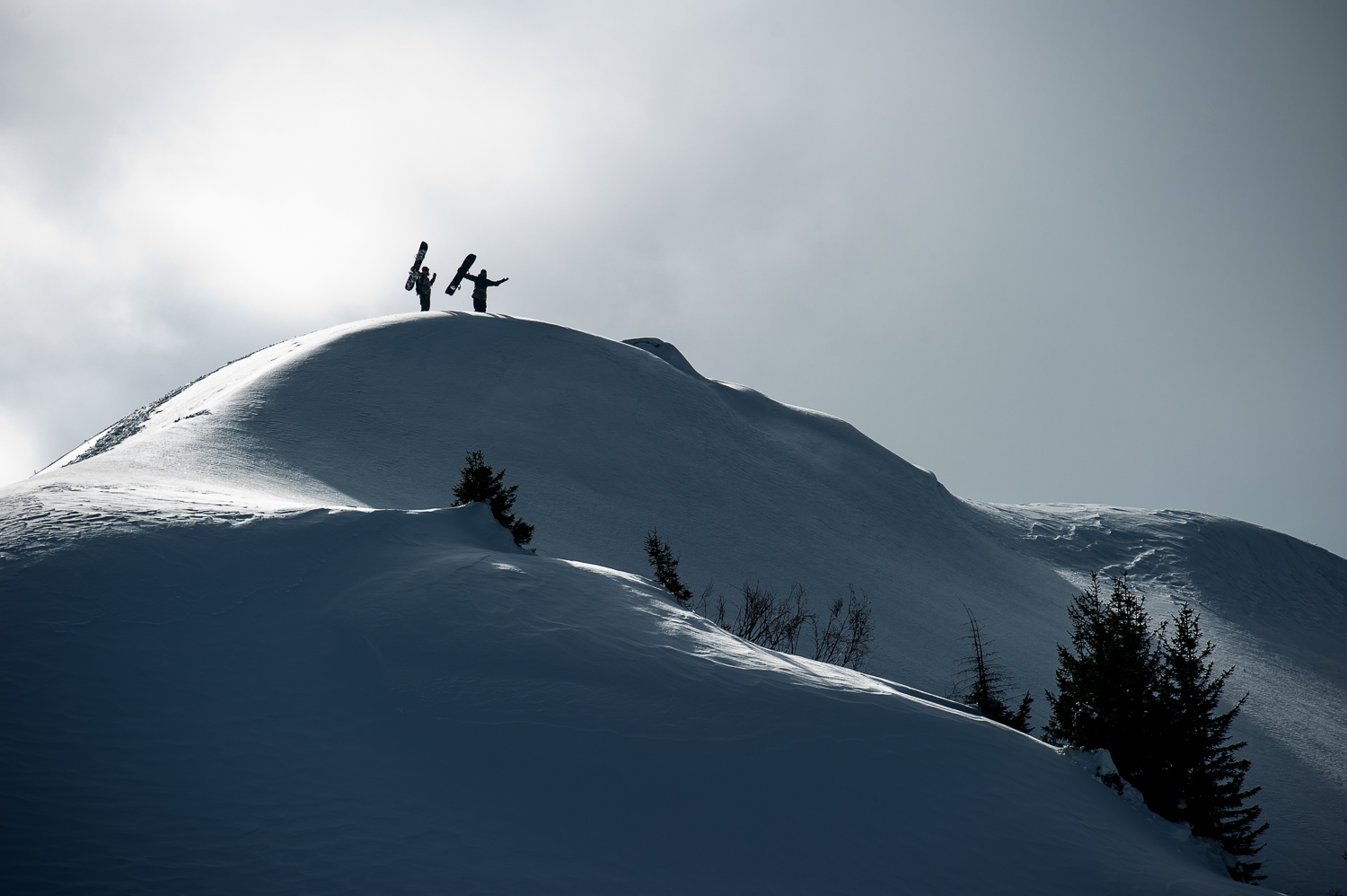 JP may still hold the camel crown, but let's remember that he didn't have much success the first time that he hit it. Should the opportunity arise to session that thing again, one of those talented young rookies may just give Mr. Solberg a run for his money. Super-size snowboarding may not be their natural style, but the experience was certainly an eye opener.  As Blurry put it, "well, I guess everything's possible now." Maybe Romain was right after all…
Oh, and in case you're wondering what a Camel Toe refers to, I'll let Google be your guide. But the story behind the name is actually pretty interesting. It was originally called "Le Dos du Chameau" (French for the camel's back). In a classic lost in translation moment, Dos became Toe… and there you go. For me the new name fits even better. From some angles, the spot may share some resemblance to a camel, but the spot's true character has a lot more in common with the kind of girl who would proudly rock a frontside wedgie. Once you've seen it, you can't stop thinking about it… and even though you're pretty sure it'll put out, you know that there will be consequences.