Ahhh, it's good to be back in Zermatt, enjoying the advantages of summer shredding. Since slush is more forgiving, it's the perfect time of year to dial in some new tricks. On top of that, you've got to appreciate those days when a jacket, and even gloves become optional. With enough practice, you might even get your style looking like Jamie Lynn's. Just be sure not to forget your sunscreen! Nobody likes burnt fingers…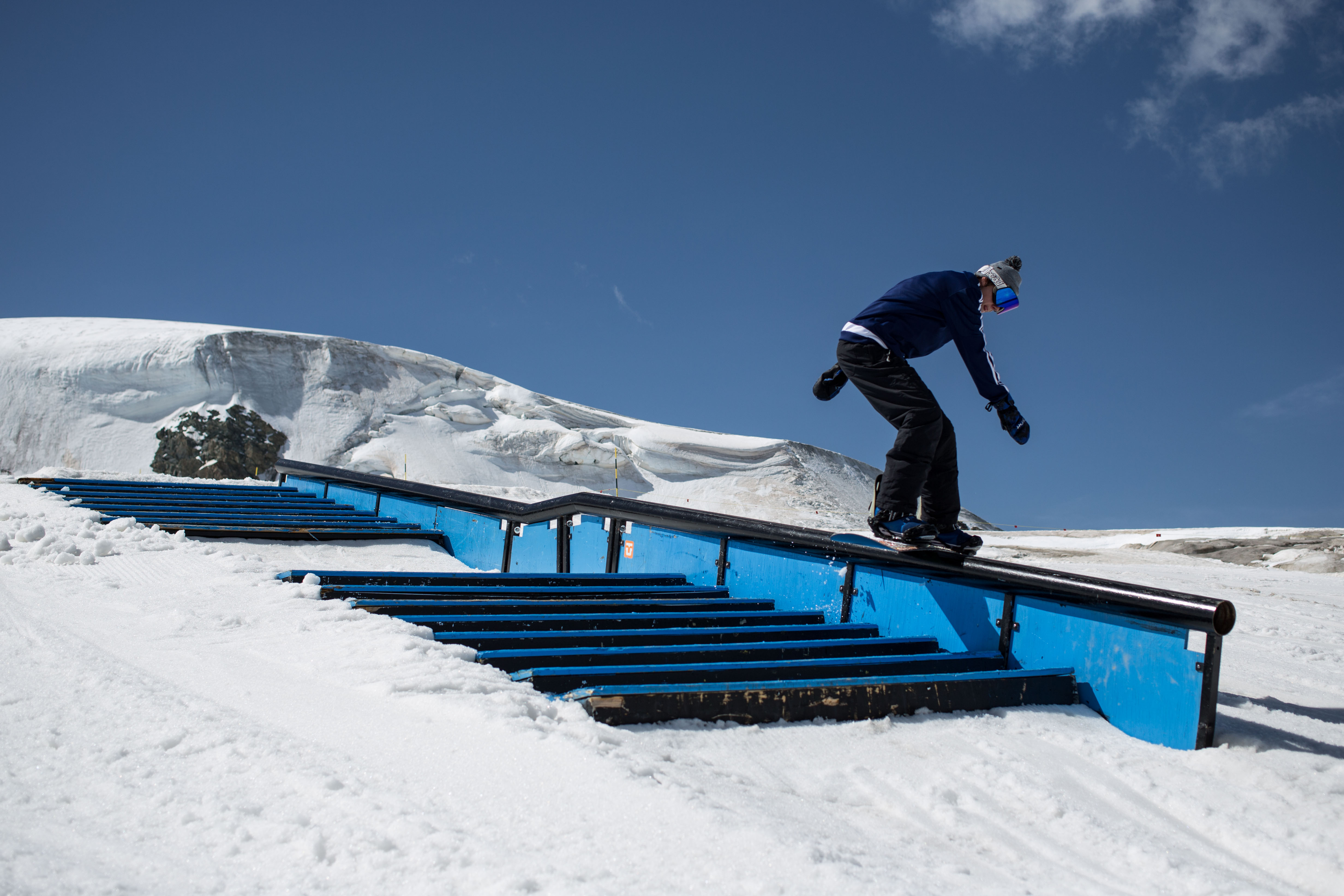 A great thing about the summer here is that you'll most likely bump into familiar faces, just like we did with the guys from RAD Movie Productions. If you haven't already, we highly recommend that you check out their latest offering, Circum Volution (now playing on page 1).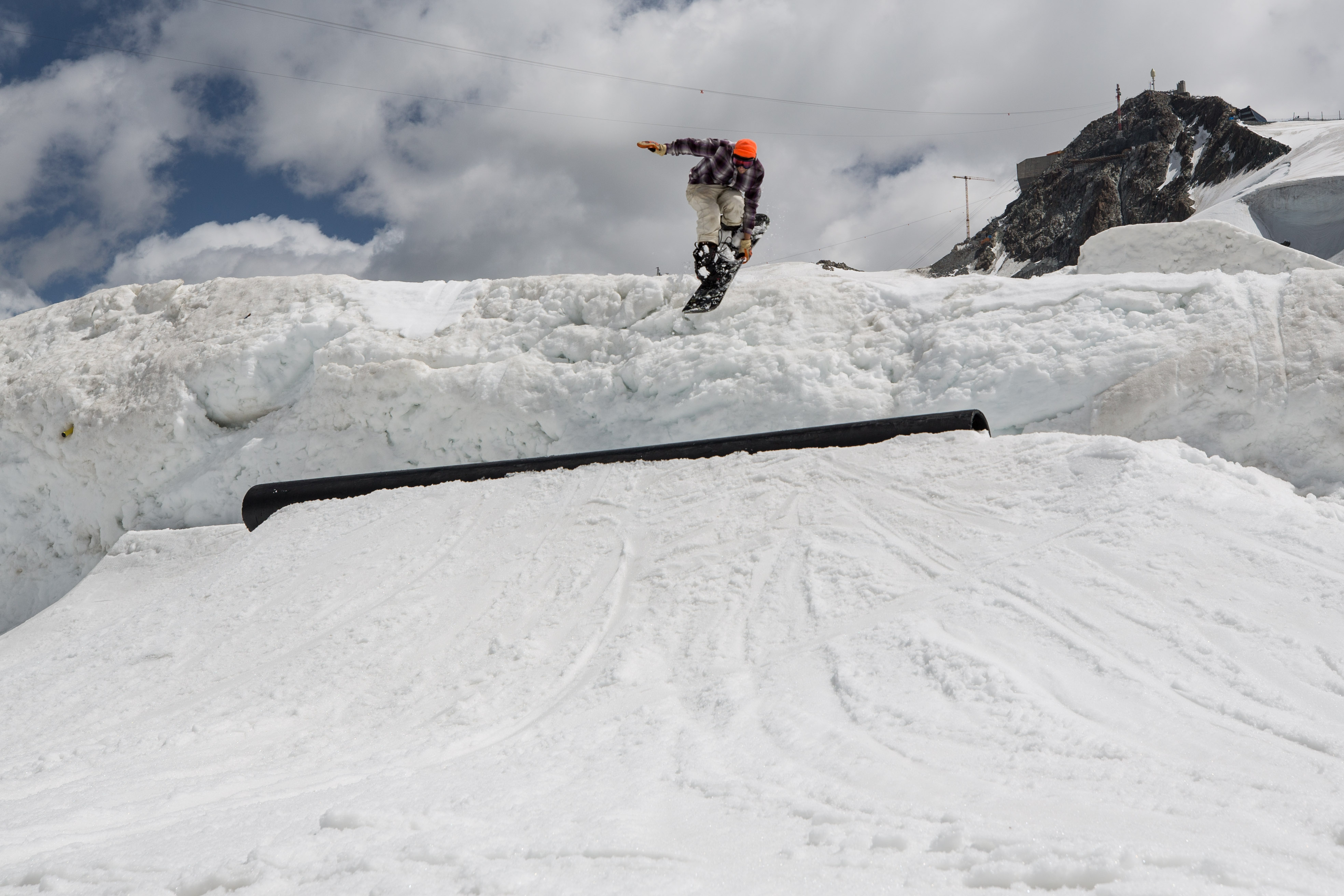 At the moment, Snowpark Zermatt's setup is perfect for all you jib aficionados, with a wide variety of different features. There were already plenty of options in the past few years, but for the summer session, even more features were added.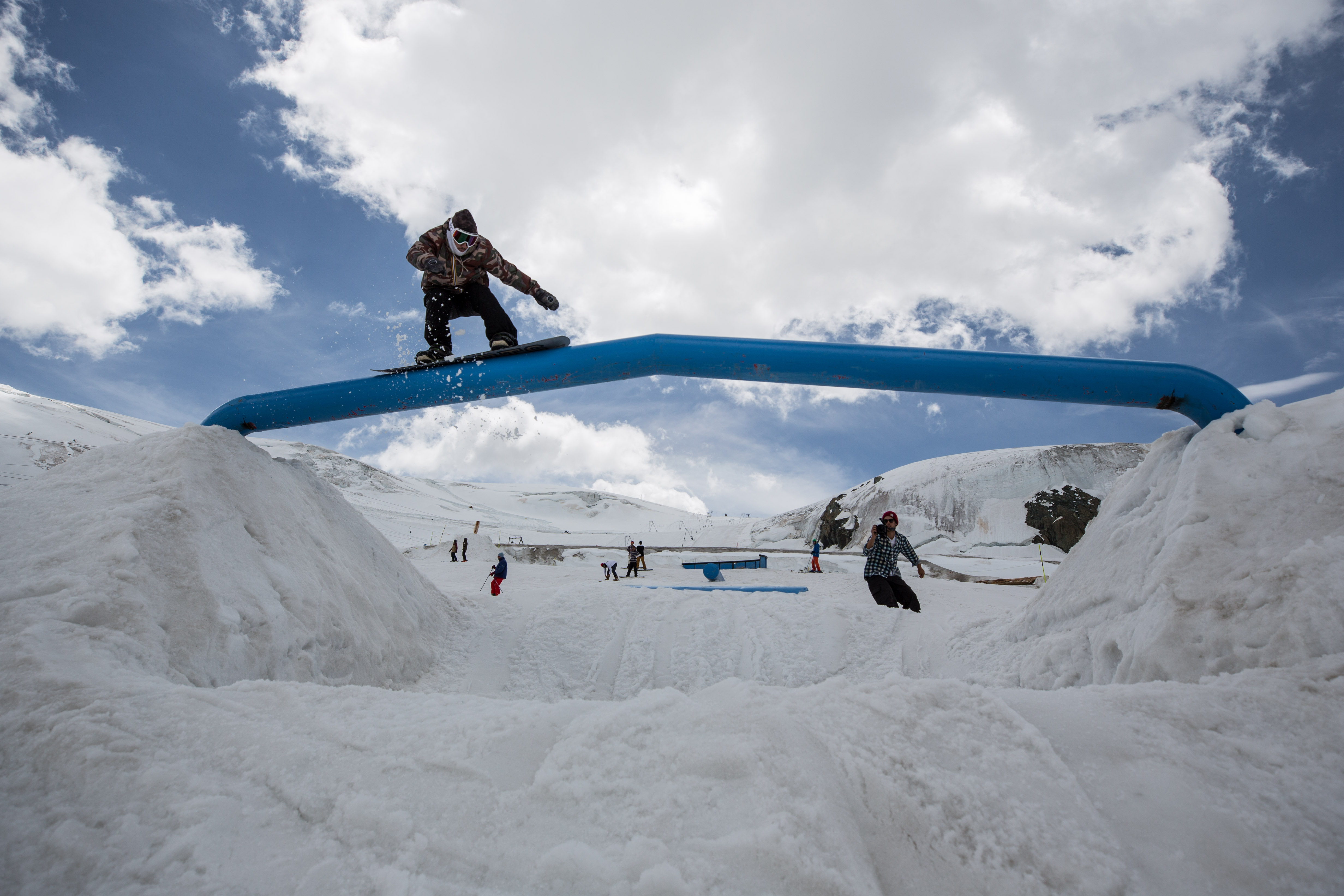 One thing that comes included with a visit to Snowpark Zermatt – given that the weather cooperates – is the majestic view of the 'Horu'.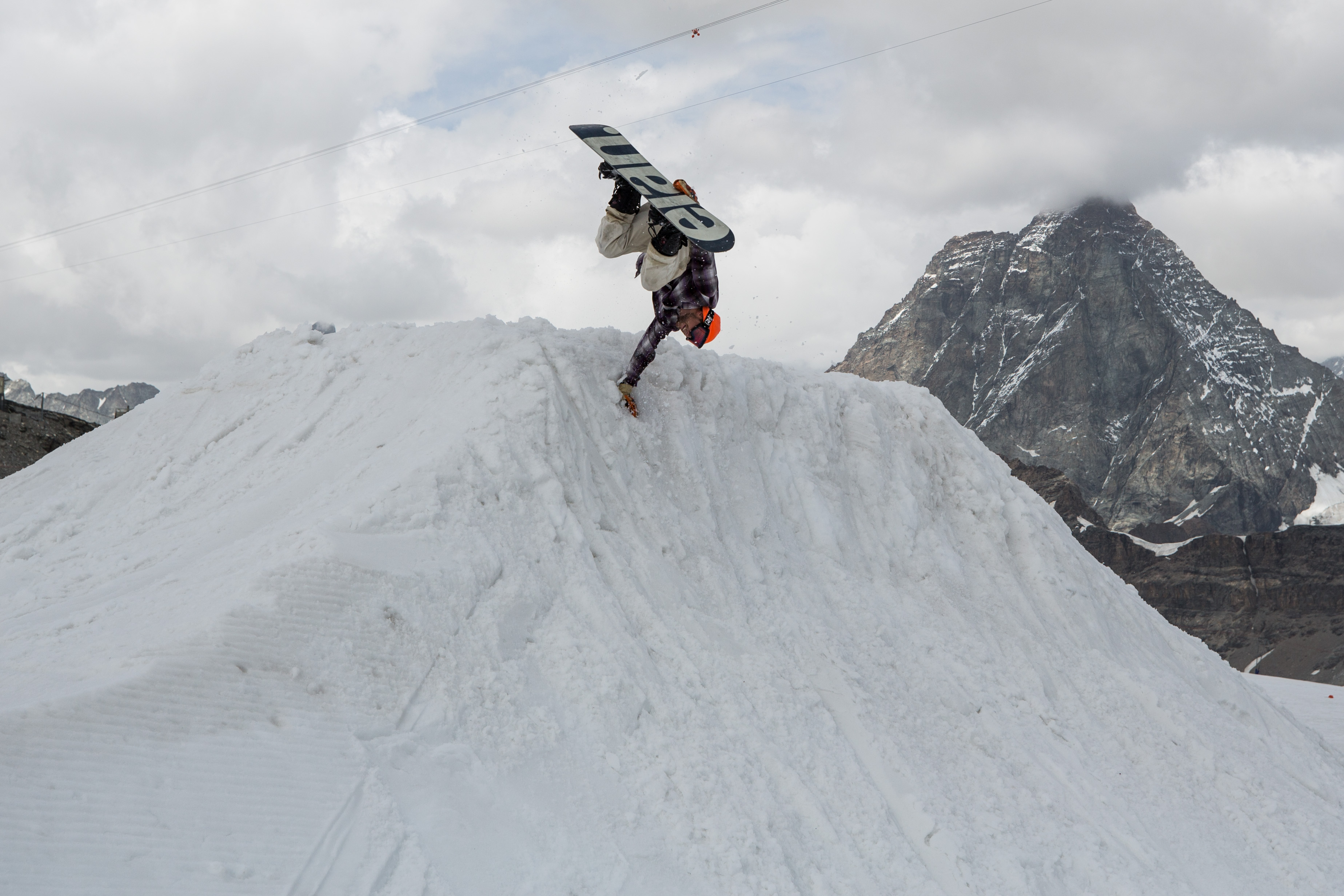 It might have been the first day of the summer season, but the RAD boys wasted no time stacking footy. If you want to know what it was like to film RAD Movie Productions' latest flick, you can read about it here.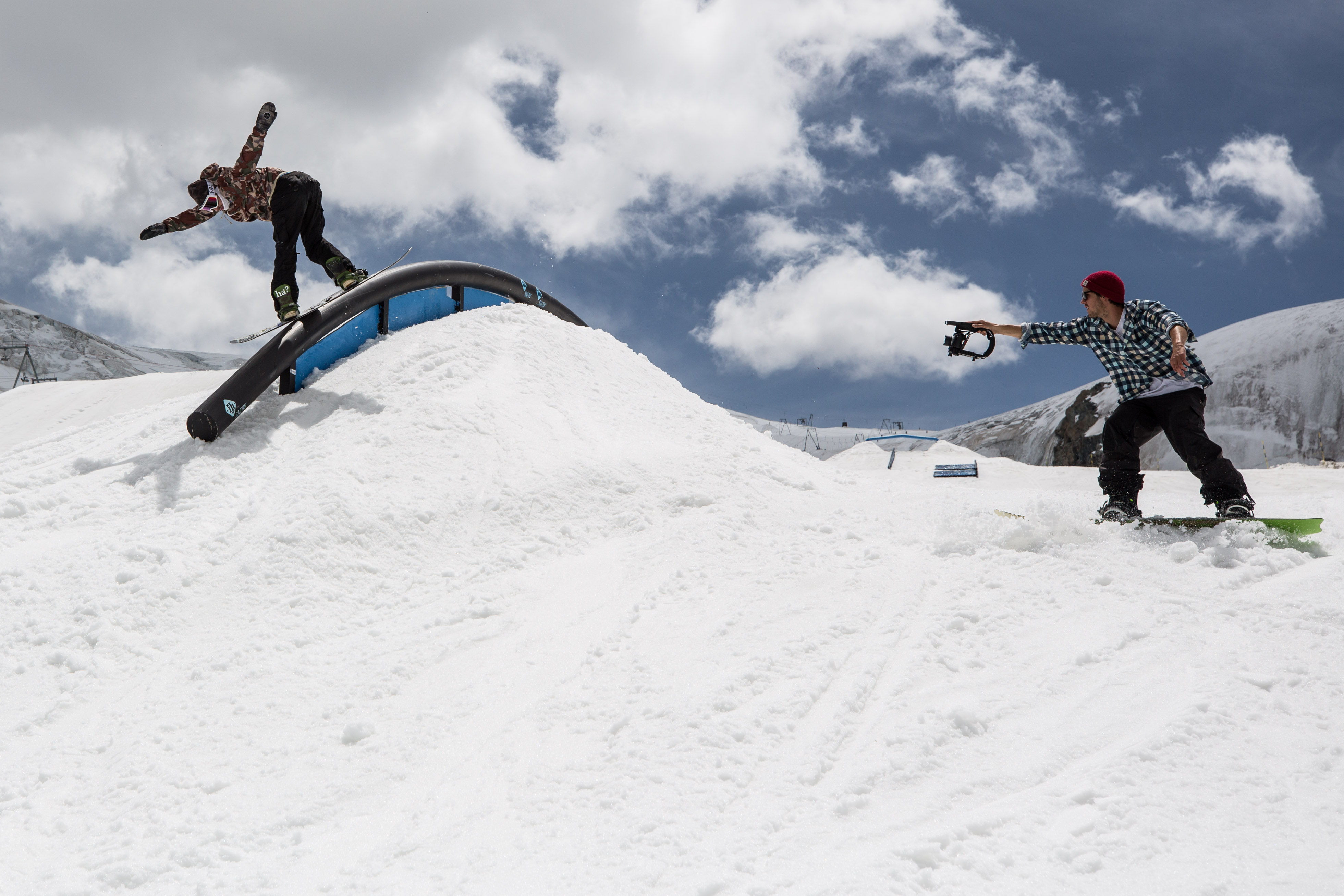 Big thanks to Kuno Egli for the photos and report, and Snowpark Zermatt for the good times. Hope to see you up there soon!