Whiteout may be a national magazine, but don't mistake us for nationalists. Sure we love Switzerland, but it's just a small part of the love we have for snowboard culture worldwide. However, there's an inescapable piece of snowboarding that's competitive, and one of the main components of competition is breaking things down into rankings — who's on top and who's not.
For years I've heard various snow media championing other countries and cultures. Whistler is the backcountry Mecca. The Scandinavians are the best jumpers. Japan has the best powder. The Canadians are the best street riders. Everything in America is bigger and better and blah, blah, blah. But hey, what about Switzerland? The last few years were pretty big for our little country so we might as well kick off the new website by seriously claiming it.
Riding locally helped prepare Emilien for filming in AK. © Ahriel // in Grimentz
Not long ago Emilien Badoux took the Freeride World Tour title; firmly planting the Swiss flag on top of the world of big mountain riding. Our freeride legacy is strong and Emilien is a fresh new face following in the footsteps of former champions like Cyril Neri, Géraldine Fasnacht, Ruth Leisibach, Alex Coudray and Anne Flore Marxer. And the future is bright since Emilien has a strong freestyle background and will now have opportunities to push his riding thanks to his sponsors who are now opening up more opportunities for him to travel and film.
And while we're talking about competitive riders, who could forget the king of the claim, Mr. Iouri Podladtchikov? While most of the industry frowns on enthusiastic fist pumping, Iouri is not afraid to take his celebration dances to the next level. Whether he's throwing himself on the ground in ecstasy or throwing his gloves, helmet and board at innocent bystanders in the crowd, there's no question about how Iouri's feeling. And even your grandma probably knows why Iouri was so happy these days. He finally managed to beat both Shaun White and Ayumu Hirano on the world's largest stage and has now truly cemented his status as one of the most important pipe jocks in modern snowboarding.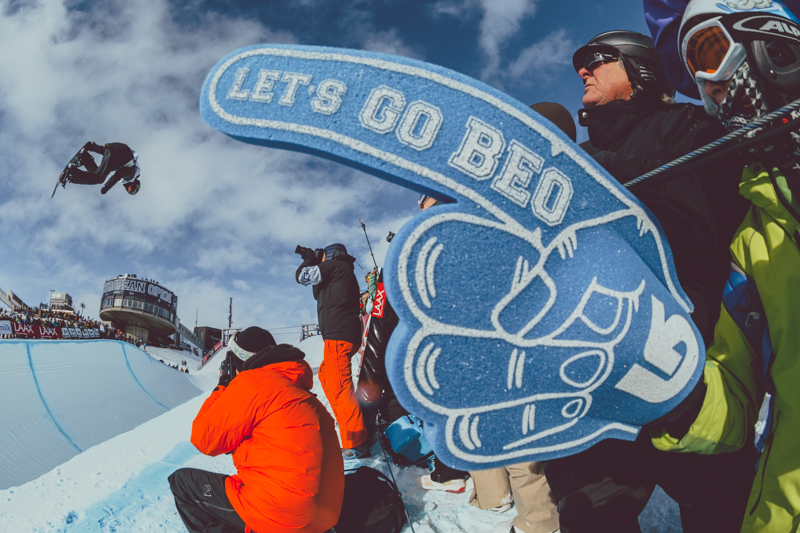 When you consider Iouri's accomplishments in a greater historical context along with riders like Berti Denervaud, Nicole Angelrath, Reto Lamm, Fabien Rohrer, Gian Simmen, Fabienne Reuteler, and Markus Keller, there's a strong argument to be made that there's no country more talented when it comes to riding transition. Which brings us to our current international superstar, Nicolas Müller. There's a reason why he's your favorite snowboarder's favorite snowboarder. No rider on earth makes snowboarding look better and the snowboard industry does not hesitate to give him the recognition he deserves. Multiple rider of the year awards, first parts, last parts and a signature movie that's in the works punctuate a legendary career that's still going strong. There are a small handful of riders in the history of snowboarding who are known simply by their first name and Nicolas has easily earned his spot in that elite group.
Mr. Müller is not the only living legend who's still killing it internationally. Fredi Kalbermatten, Romain De Marchi and Markus Keller are all guys who've had a huge influence on the direction of snowboarding these past ten years and are still pushing it today on the world stage. Not far behind them is a long list of riders who've earned international acclaim thanks to their unique style. Michi Albin, Jonas Emery, Reto Kestenholz, Darius Heristchian, Tonton Holland, Jules Reymond and Stephan Maurer, (to name just a few) have collectively helped to shape the face of modern snowboarding. And today there's a lot to be excited about with guys like DBK, Mat Schaer, Mario Käppeli and Christian Haller leading the charge and nearly endless young rookies like Pat Burgener, Jan Scherrer, David Habluetzel, Lucien Koch showing huge potential.
All of our pros deserve even more credit since it's common knowledge in the industry that a European has to be way better than a North American to get the same opportunities. Unfortunately, that sad case is magnified when it comes to our female friends, which is why very few professional female snowboarders come from Europe. But of that small handful, we've got one of the most famous when it comes to Anne Flore Marxer. But lets not forget Sina Candrian. She's at the forefront of slopestyle with her huge frontside 10s and arguably could've gotten a medal in Sochi while riding with a serious back injury. And once again, the future is bright considering that Estelle Balet is poised to become the next female big mountain sensation at the tender age of twenty one.
Obviously there's more to snowboarding than just the accomplishments of our biggest pros. With over 200 resorts to serve our fairly modest population of 8 million, Switzerland offers a better ratio of lifts to locals than anywhere else in the world. And it's not just a question of quantity. We've also got it good when it comes to quality and variety. For example, in under two hours I have the choice of steep challenging faces in Val D'Anniviers, rolling freestyle friendly terrain in Portes du Soleil and a year round glacier playground in Saas Fee. Not to mention the countless single lift "secret spots" that we all know, but try not to talk too much about.
Anyone who has tried to duck a rope in Japan, negotiated with the piste police in Italy or been berated by a lawsuit paranoid American knows that we've got it good when it comes to the backcountry here. Life would certainly be easier at times if we had loose snowmobile regulations like many other countries, but personally I prefer the silence that we enjoy in the Swiss backcountry. I'd much rather earn my turns than deal with noisy, gas guzzling, machines everyday like they do in Whistler. And even though N. America is pretty far ahead of the game when it comes to parks, we fair very well by European standards. Laax hosts Europe's biggest freestyle event and maintains arguably the best winter snowpark in Europe. Saas Fee, Zermatt and Glacier 3000 maintain great parks in the off season. And Davos is the only city in the world that I've seen with a halfpipe in town.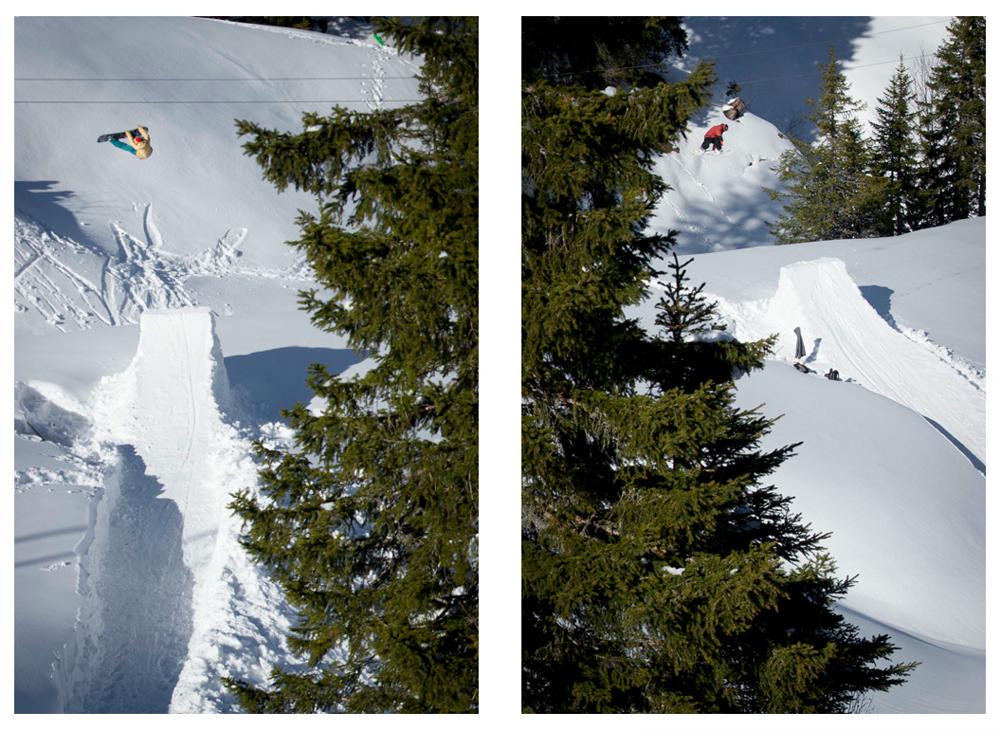 Last but not least, we've got to give a shout out to something important, yet nearly impossible to quantify – creativity. It's that element which will forever elevate snowboarding above other mainstream sports and Switzerland is rife with it. JD Pictures and Yeahh Production's movies are some of the most original ever made in the snowboard genre. Absinthe was founded by two Swiss guys and has produced some timeless classics while somehow managing to stay at the top of the game for over a decade. As far as photography goes, Pat Vermeulen, Lozza and Creager have had an incalculable influence on our culture. And today, Dominic Zimmermann, Cyril Mülller, Vernon Deck and Silvano Zeiter are recognized as some of the best in the game.
So let's review. Powder, park and transition? Yeah, we rule that stuff. Legends, rookies and female talent? No shortage there. Mountains, lifts and media? Easily some of the best in the world. The only arguable chink in our armor is when it comes to street snowboarding. Though there's no shortage of skill, Switzerland has yet to breed an international street slayer. And if you think about it, it makes perfect sense. A pro from Quebec, Helsinki or Michigan who specializes in street is a logical reflection of their environment. But if you're born in the best country in the world for snowboarding, people expect more from you.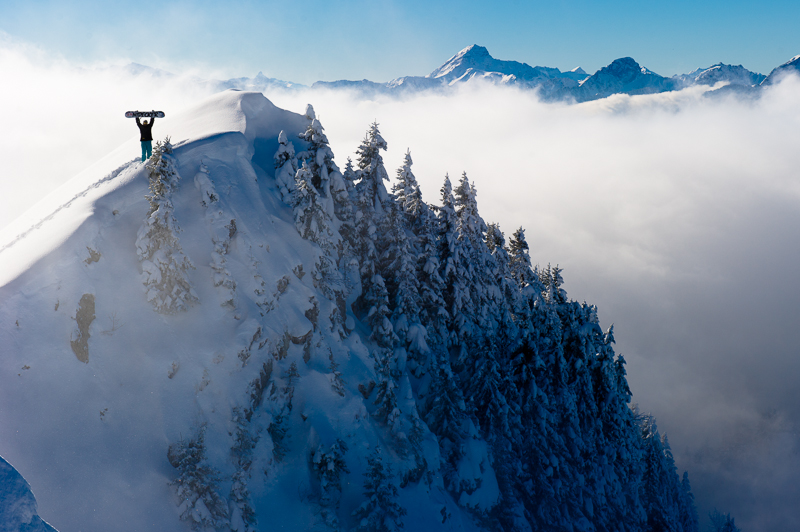 In the end it's a fairly useless discussion, but still a fun one to have if it's not taken too seriously. Can we truly say what the best country in the world for snowboarding is? Hell no. It's wherever the snow is good. It's wherever your friends are. It's wherever you're having fun. From an historical perspective, can we list the most important countries in the world for snowboarding? Sure. It's the US, Canada, Norway, Finland, Japan and Switzerland — in no particular order. France, Austria, Sweden and Germany are not far behind and I sincerely hope to see more and more countries join the club as soon as possible. China, Chile and Iran? Why not, the more the merrier. But don't worry, if anyone ever leaves Switzerland off of that list again Whiteout will be here to claim it.