Until recently, I've never had much appreciation for Napoleon's ambitious conquests nearly 200 years ago. As it turns out, we have France's most viscous midget to thank for blazing the trail to one of Europe's best spots for free snowboarding. I'm referring to the Simplon Pass, which now serves as a major trade route, linking Switzerland to Italy. What makes Simplon so special is that it's one of the few high mountain passes in the alps that is consistently accessible by car throughout the winter. And since a lot of cash is riding on big trucks being able to freely cross the pass in the harshest conditions, that thing gets plowed more often than your average French whore.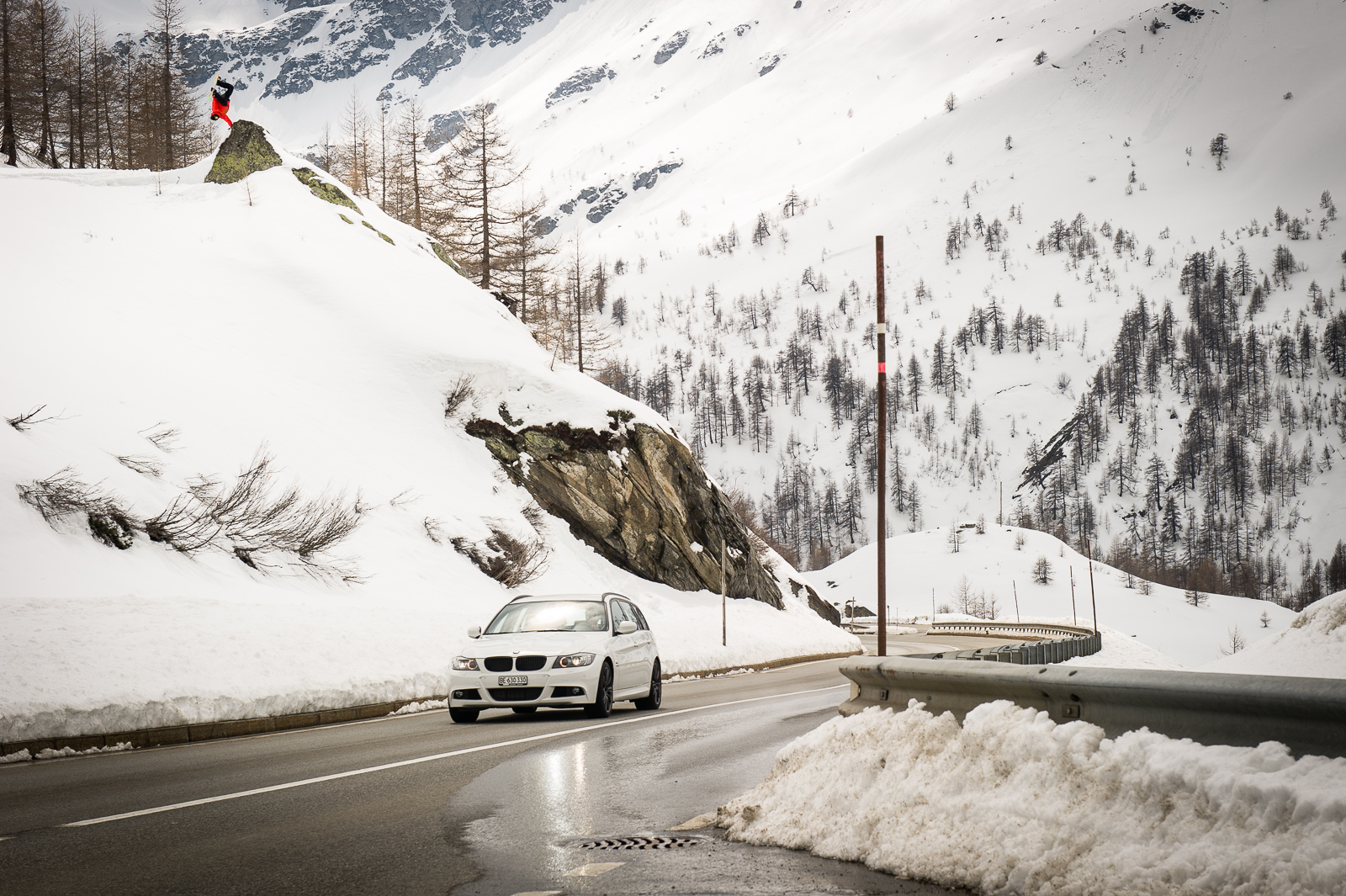 I spent some of my best days these past few seasons exploring Simplon with a crew that was looking to try something different. Our top priority was to keep things simple and stress free. Rather than spending a bunch of money on hotels, lifts or helicopters, we spent our time camping and hiking. Rather then spending all day shoveling, we tried to ride for fun as much as possible. Rather than going for technical spins, we focused on the tricks that felt best.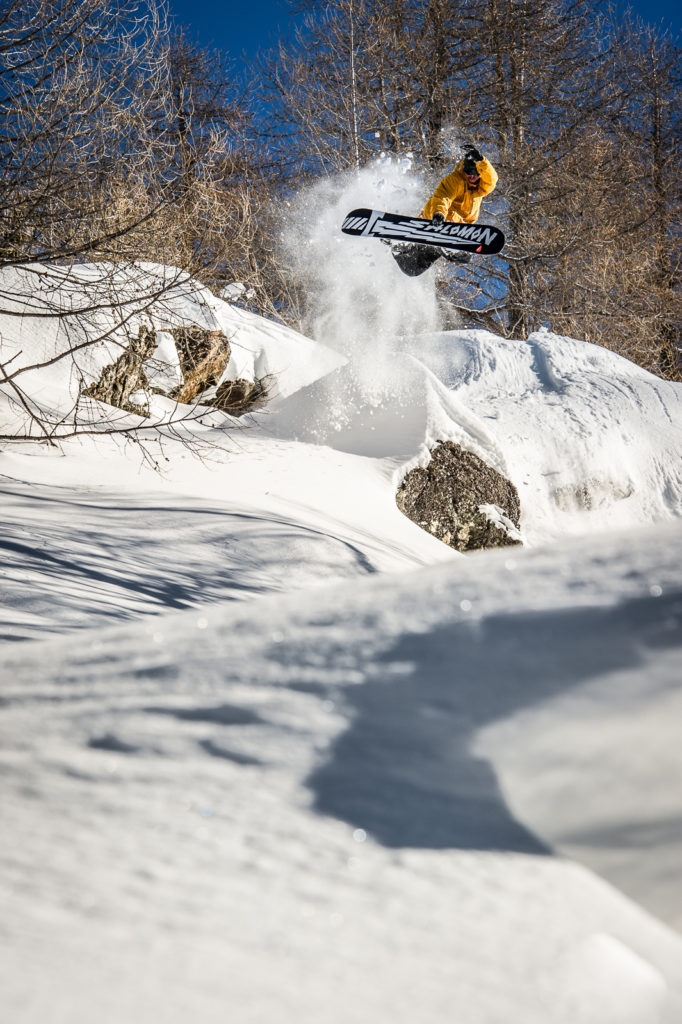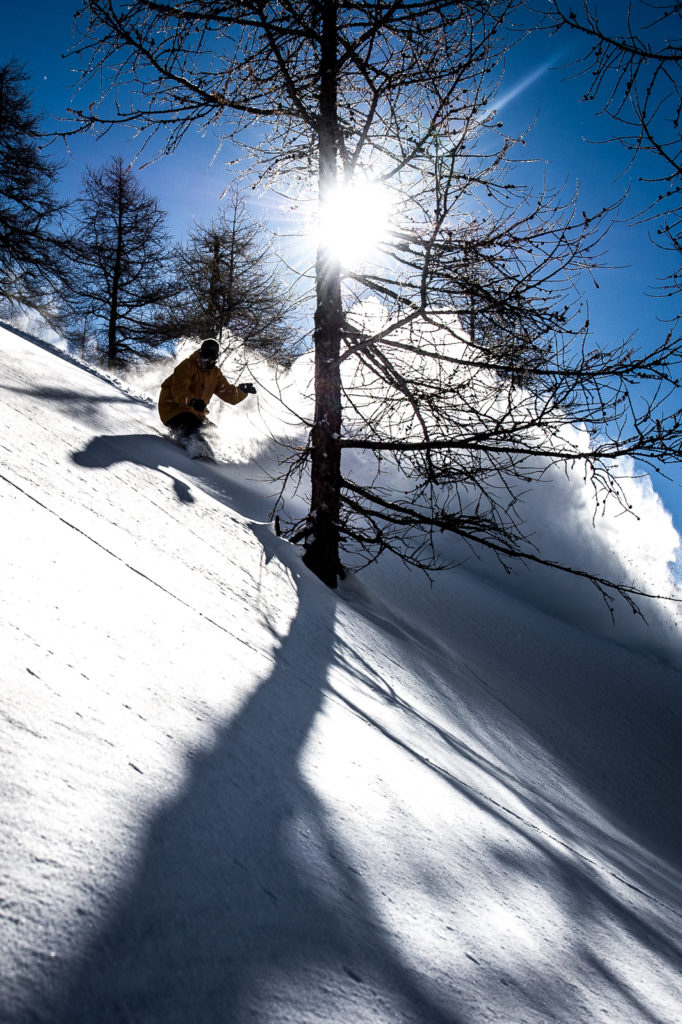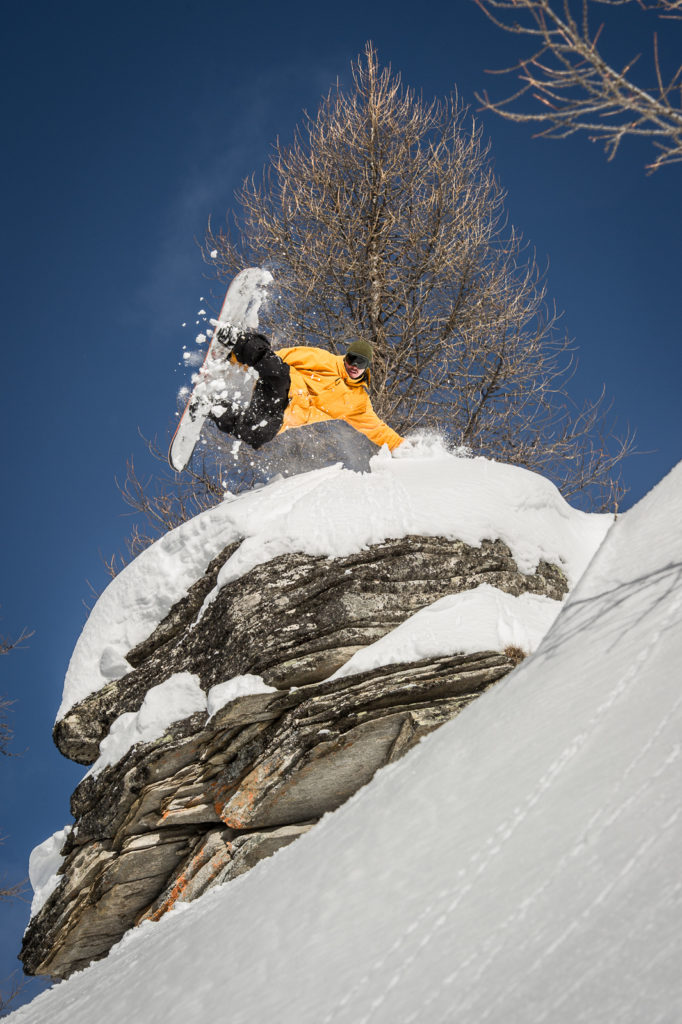 We parked our car at nearly 2000 meters and our local guides, Levi Luggen and Auri Anthamatten gave us the grand tour. The two have more in common than just an annoying amount of alliteration. In true Valais style, they're disciples of Fredi Kalbermatten's school of Swiss-precision snowboarding, having come up through the national team before ditching the world of trainers and trampolines to focus on filming. Over the past few years, they've spent a lot of time shooting together for projects like Paradigme and Nipple Deep, and Simplon has always been one of their main stomping grounds.  The third rider to round out our crew was Mike Knobel, best known for his creativity both on and off of his board. Recently, Mike has taken the term, "independent" to a whole new level with the release of his, "Swiss Artsy Knife" movies, featuring his own riding, editing, music and motion graphics.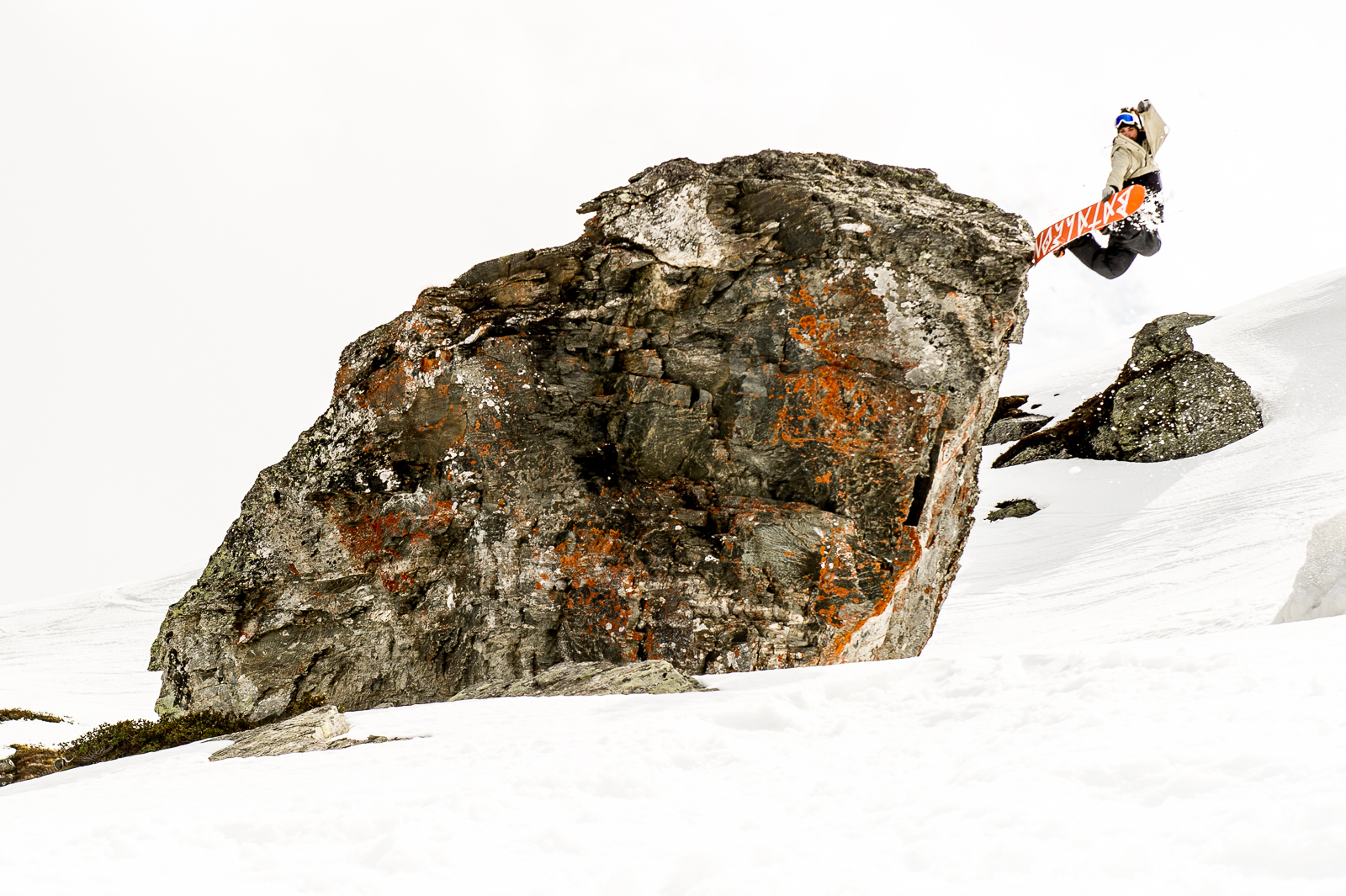 Suffice to say that we were stoked when the locals showed us the many tree runs, lines, pillows and landings available in the Simplon region for anyone willing to work for it. We set up camp fairly close to where we'd parked and used the next couple of days to shred everything that got in our way. When the snow was good we broke out the split-boards and slashed some pow and when the conditions got warmer we stayed close to camp and tried to get creative.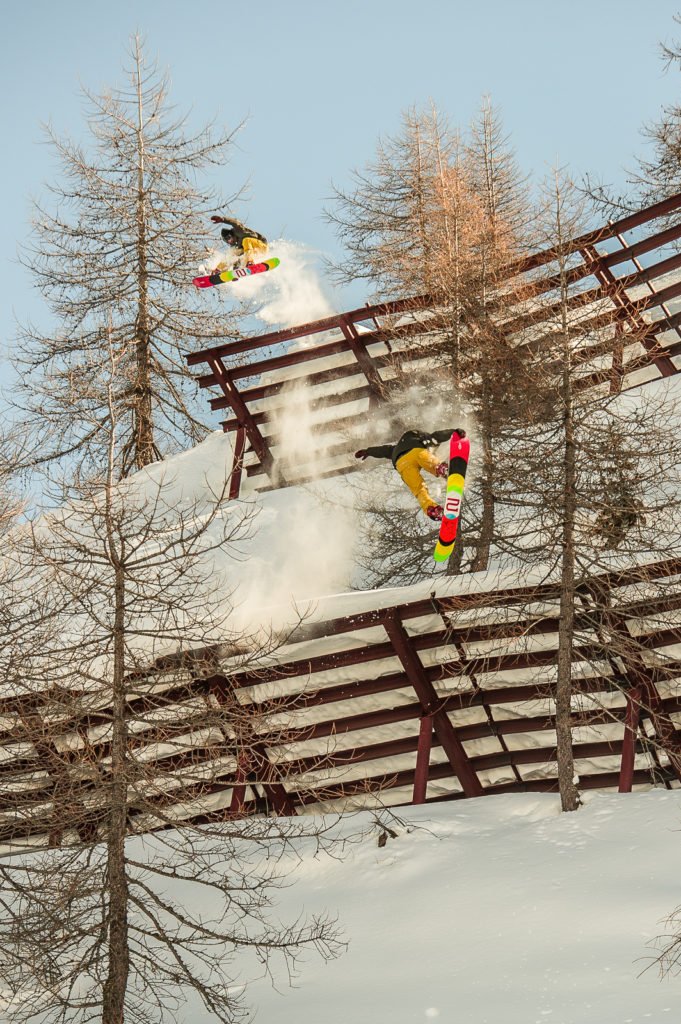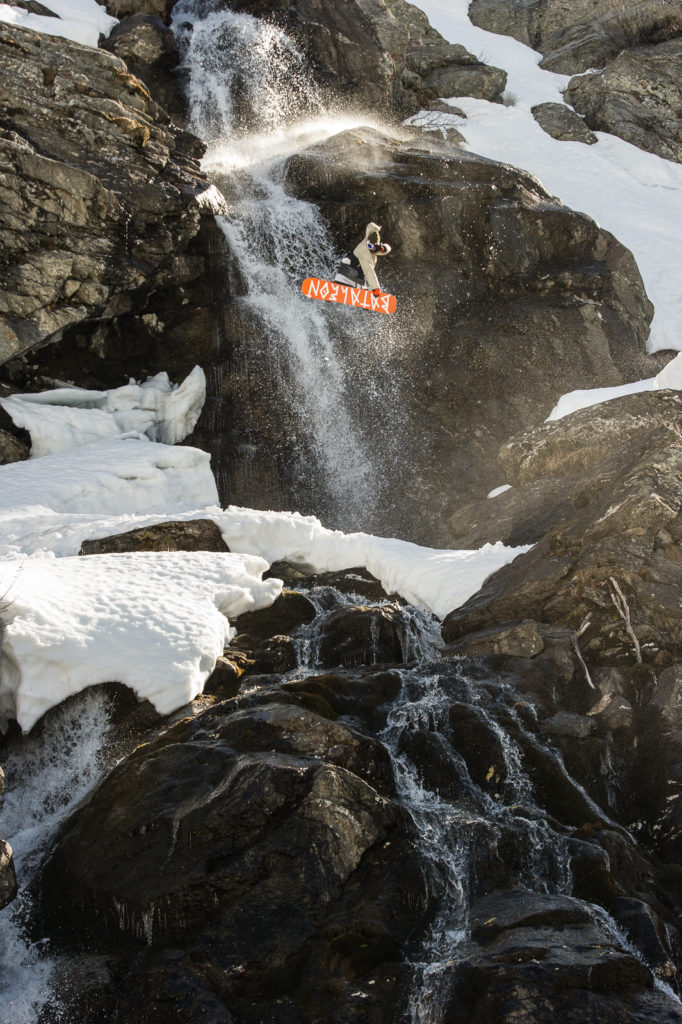 We tested out a bunch of different gear from split-boards, to snowshoes, to the Mountain Approach system. Each tool has its pros and cons and it didn't take us long to discover them. Split-boards are great if you're focused on covering distance. They go up, they go down, but they take a little longer to set up and don't always jump, traverse, spin or bonk as effectively as a normal board. Maintaining the skins on a multi-day camping trip can also be a pain in the ass. Actually, I'm still picking pine needles out of mine. But for me as a photographer, a split-board is a pretty good solution because it keeps a lot of extra weight off of my back. However, the kids who were in front of the cameras usually preferred snowshoes when we were focused on getting shots.

I thought that the Mountain Approach system might be the perfect compromise. If you're not familiar with it, the setup consists of two light, foldable skis that are only for skinning up. They can then can be broken down and carried in a backpack, allowing you to ride a normal snowboard. I was pretty much sold on the concept, but the set we had broke on our first day. I've been promised that the newest version is more sturdy, but I won't vouch for it till I've been able to try it. Thankfully, we were pretty close to base camp so it wasn't a big deal, but had we been on a multi-day tour it could've been a big problem.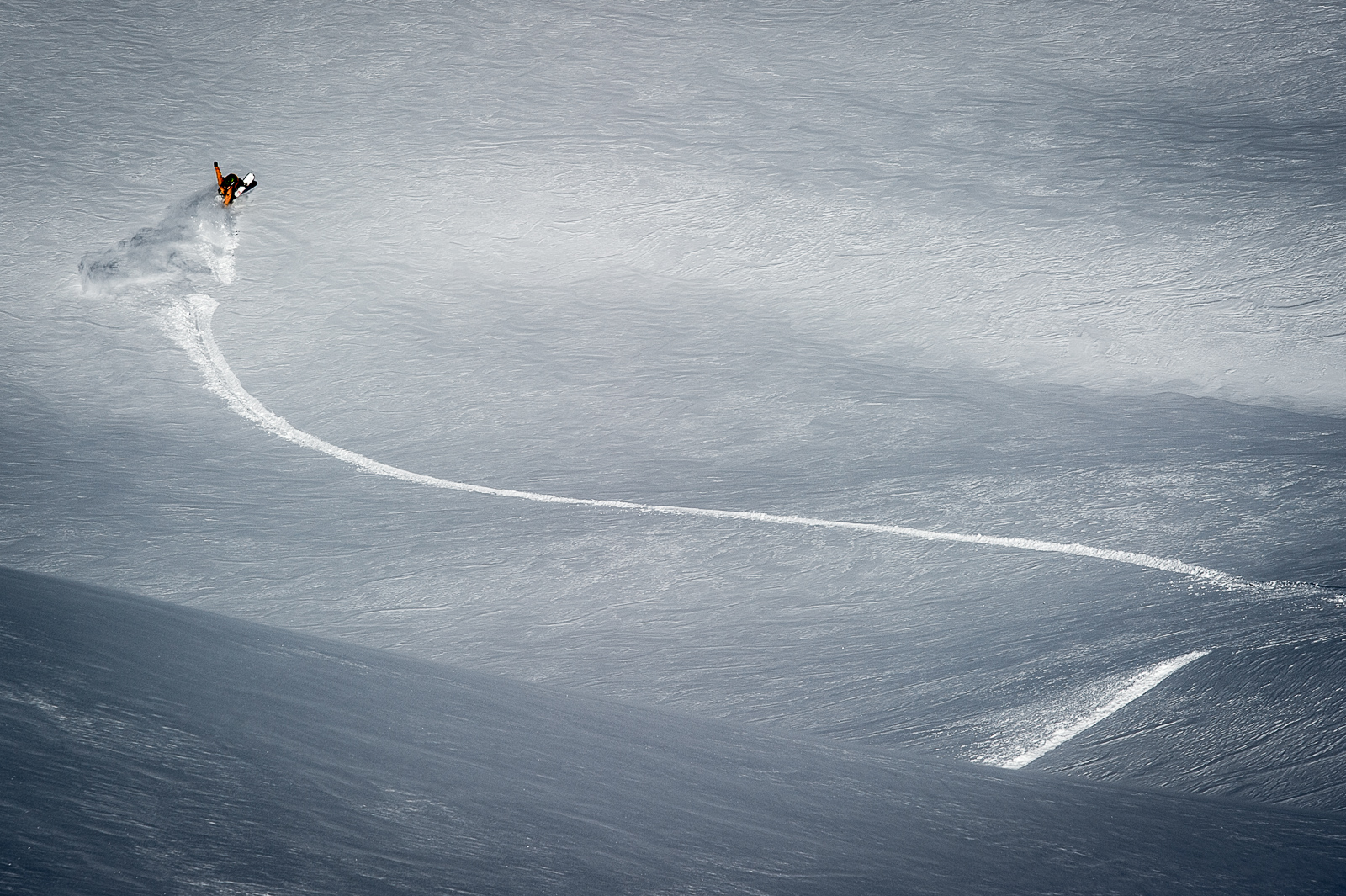 Winter camping was a new adventure for me. I was sharing a tent with Mike, one of my favorite shooting partners who, more importantly, doesn't snore. And thankfully, this was no arctic extreme camping trip. While I'm always game for a good adventure, I'm certainly not trying to lose any of my valuable extremities to frostbite. So it was nice to have the car nearby in case the weather took an unexpected turn. With bellies full of beer and BBQ we slept reasonably well, making the morning meeting with our soggy boots almost bearable.
I've got all of the respect in the world for guys like Jeremy Jones who're on a mission to push snowboarding further off of the map, but I'm also a big fan of keeping in local. Even though a pass like Simplon is not at everyone's doorstep, the spirit of our trip is one that anyone can tap into. Just pack as many friends into a car as possible and drive till you find some snow. If there's pow up there, then bust your ass and get after it. If the snow quality is nothing special, then build yourself a campfire and find something fun to shred. Life can be complicated enough, so why not keep snowboarding simple.