After watching Mat's video part in Absinthe Films' AfterForever, we decided to do a little interview, which turned into a long interview. Mat's had some big changes in his life recently and it turned out that he has a lot to say. If you're not a big fan of words, then scroll down for lots of pretty pictures and a few heavy video clips. If you want to know more about how a kid with a lot on his plate can turn out a complete video part in five weeks, then read on…
Hey Mat, when I saw you at the premiere in Lausanne, you mentioned that your part in AfterForever is one of your favorites. I'm stoked on it too, but I'm curious what makes it stand out to you?
Yeah, it's probably one of my best parts since I started University. I guess my best part was still the one I did for Resonance, when I filmed the entire season, from December to April.
Oh yeah, that Resonance part was insane. I guess you can't really compare a full season of filming to these past few years when you've been super busy with school. Most people probably don't realize that your last few parts have been filmed in just a few months… Was there anything different for you about last season that helped your part?
I think the fact that I hired Julien Roserens as my personal filmer helped. I had two angles on most of the spots, which really helps when you're trying to built a good video part. Also, because I did an exchange program in Australia, I was actually on full vacation for the 2 months that I spent filming, so I could focus more on my snowboarding. That meant no homework in the evening and no trips back and forth from Lausanne, which was super exhausting these past few years. I also liked the editing and was happy that they let me choose the song for my part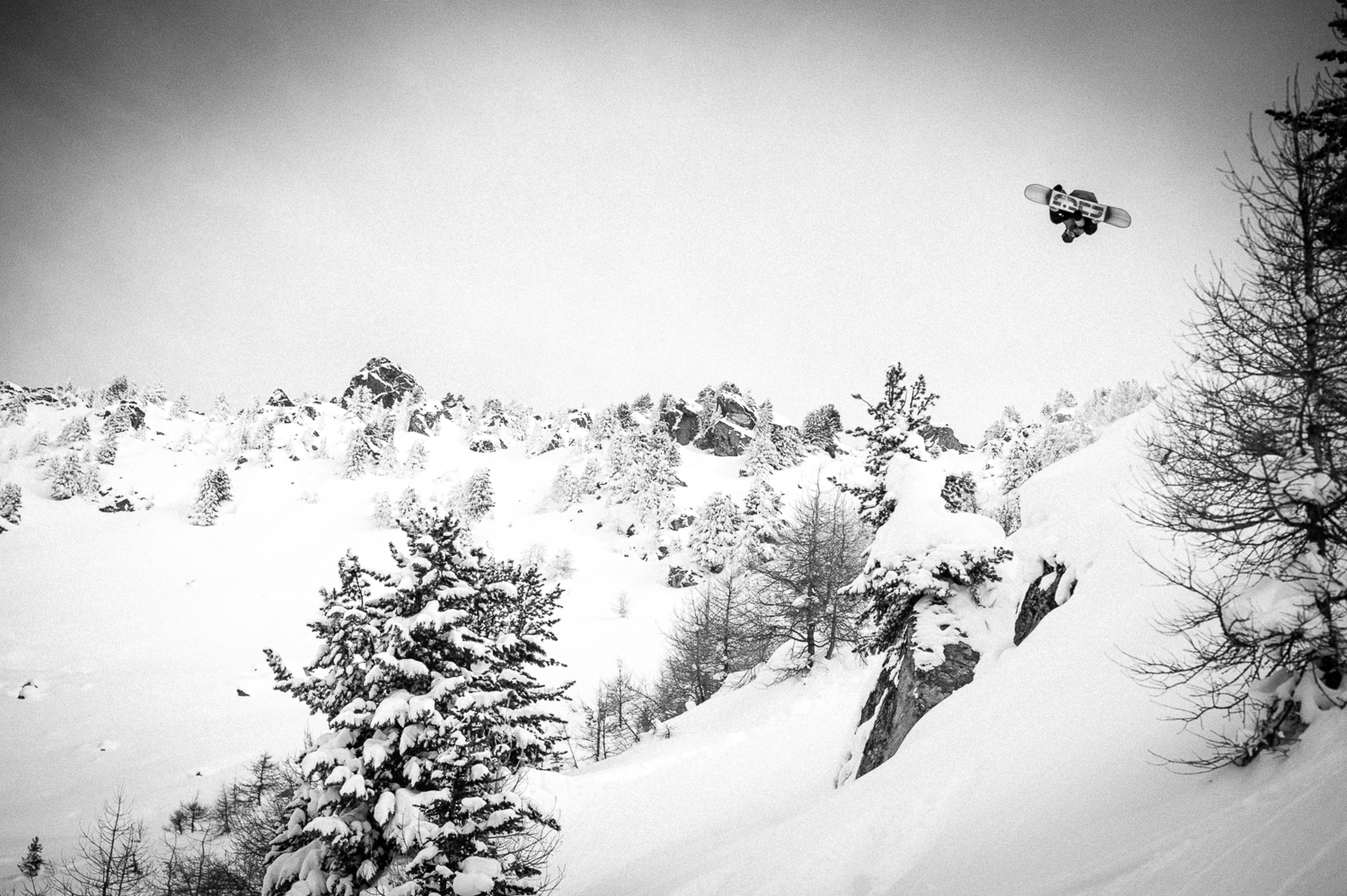 Let's talk a little about the spots in your part… Where were you shooting mostly?
Everything was filmed in Wallis in January and February. Most of it is actually from Ovronnaz but also Nendaz, Champéry, Nax, St-luc, Grimentz, and Simplon Pass.
Damn, so cool that you could get all of that done without traveling all the time! Was it mostly in safe zones that you know, or did you see some new stuff?
I didn't know Nendaz at all before going there. So we had to explore and find new stuff. In Ovronnaz, we had a few spots in mind that Julien knew, so we went for those. And in the process, we always discover a few new spots.
Anyway, it was all new spots for me except that first track in St-luc, you know, the first shot in my part.
Nice! I think a lot of guys just go back to the same spots year after year and try to do better tricks. That's impressive that you're still finding plenty to do so close to home. It looked like most of the spots you hit were pretty much natural and that's really the way that your filming has progressed over the last few years. What is it that you like about that style of shooting?
I think it's just a way to ride more spots per day and avoid wasting a full day on shaping. Actually it's much more than this…
I love to read the mountain and find spots that are there, waiting for you to do tricks on them without building anything. It's more about terrain reading. When you build a jump, like a cheese wedge, you can probably do most of the tricks you know. When you ride natural features, it's the spot that dictates the trick that you can try.
So most of the time you are much more limited. As a result, any trick can become much more technical than it would be on a normal jump. I like this style of adapting my riding to the terrain, as opposed to adapting the terrain (i.e. shaping) to my riding. If you can
easily find many spots, you end up riding 3 spots a day, instead of just one. In the end, you get to enjoy it more because you ride more and you can potentially be much more productive.
Watching your parts over the last 7 or 8 years you can really see how that style of riding has grown on you. But still, for me, this part stuck out because you really didn't have any cheese wedges… except for that last one, which was huge. I guess that's the famous Big Bertha from Champéry, right?
Yep exactly. I still enjoy riding one or two of those per season, but that's it. It's more to have a complete part, with a bit of everything and to try tricks that are very hard to do on natural lips or step downs, like double corks.
But Big Bertha is special because I've hiked past it on my way to "the zone" many, many times and had never actually hit it. It's a famous one, where Gigi stomped that sick fs 10 in the Absinthe movie Neverland. I Always knew that one day I would end up hitting it. And it was finally this season with Levi Luggen. So now there is only one last spot in "the zone" that I haven't done….The camel.
Haha… is that one calling to you now?
I would be stoked to have this one on my CV… ahaha.
It doesn't seem so much your style, but I'm sure you'd kill it. Big Bertha is a more of a table and the Camel Toe is almost a step down, but it's definitely in the same league…. Anything else that you're hoping to add to that CV in the next few seasons?
Mmmmh, not that I have in mind….maybe a double cork on a natural wind lip? But it's hard to find such big wind lips in the Alps, and it's not always easy to access them. The best one I know is the one from Nax (the bs 7 in my part). I was happy about this one as well, because I went up there twice during different seasons and both times a slab came down, so the spot was not feasible.
That bs 7 is heavy… you really think a double is possible there? That's next level… haha.
Unfortunately I don't think the landing is steep enough for a double. But still there are a lot of technical and stylish tricks to do on that one: cab 3, bs rodeo (but my brother did it already!)
Speaking of Nax, I guess a lot of those shots came from your time with the Pirates shooting for the Union movie. How was that experience for you?
Yes, we spend a few good days up there together. The crew was Roze, Heiko (the filmer from the Pirates) Dustin Craven, Silvano Zeiter and myself. We got some nice shots, we did that lip and another spot that I really wanted to do – a sick step down that just require a little pat down to fly. I had been there twice before to hit that one but we never had the right conditions for it. The shot is in the Union movie.
It was an enriching experience also to film with another crew, with a different vibe. It was actually very different than what I was used to…
How so?
The pirates really wanted to do a "clean" movie for Union. Everything was filmed with the RED cameras. They insisted on filming lots of lifestyle, run-in shots, etc. We went to bed early and everyone cooked once for the others. It was very pro, but with a good vibe.
With Absinthe, there is usually more drinking, more restaurants, more cruising. They want to have a different style in their movies, more raw.
Yeah, you really see it in the two filming and editing styles. Just two different worlds. But I guess until now, you've pretty much always filmed with Vlady and Roze, so it must be interesting to see a different approach. Did you learn anything new from that experience that you might take with you this season?
It's nice sometimes to switch from one crew / project to another… and especially spending time with people you don't know. It's true that with Vlady and Roze I have nothing to prove and I know them too well. As a result, we are all at ease to say everything we want and we give our opinions on everything. In the other hand, when you go with a new crew, you have to prove yourself all over again. You have to change your habits… be more civilized… ahaha.
Ah, good advice! But easier said than done. Anyway, I'm still amazed that you were able to pack all of that into the first two months of the season. What was the story with the Australia trip that cut your winter short?
For my last year of my undergraduate studies, I had the opportunity to go on an exchange, which means doing a full year in another partner University around the world. But I still graduate with a bachelor from the EPFL.
So of course I wanted to chose the destination that would fit the best for snowboarding. It turned out that it was Australia, because of the inverse seasons. That way I got my "summer vacation" for 3 months in the beginning of the Swiss winter.
I also checked Vancouver and other cities close to mountains, but there was always 2 weeks max of holidays during the winter. And Australia's got the really good surf, so I was sold.
So while my buddies in OZ were surfing in boardshorts, I went back to the Swiss winter and filmed my part. But my holidays were December-January-February and I had to be back in Sydney at the beginning of March. So I was hoping for a good start to the season, but the snow came super late – only at the end of January. In the end, I wound up filming only half of January and February.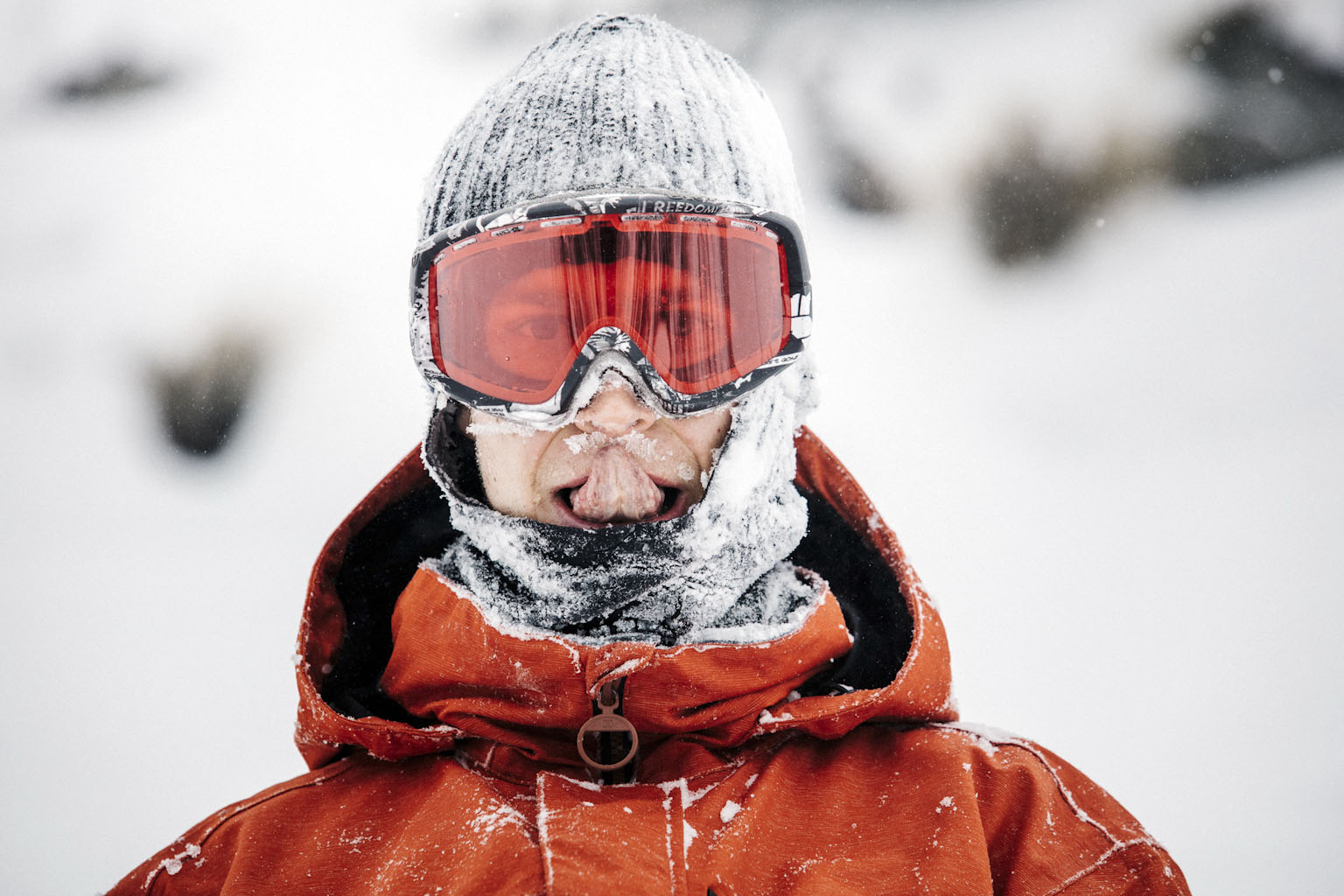 That's insane. I can't imagine the type of video part that you could put out if you had a full season with good snow. But I guess that's still a few years away, eh? Aren't you going straight into a masters program now?
Yep, that's right. I want to finish the master cycle as soon as possible. I'm already a few years older than my classmates. Most of my high-school friends are done with their studies and are working now. I want to finish what I've started with my studies and to have the possibility and the knowledge to work in environmental sciences.
Has pursuing your education so intensely added anything to your snowboard career? Or is it more like two separate worlds that you try to balance?
I would say it's more like two separate worlds. But when I started studying full time at EPFL I knew that I would have to change my way of filming my video parts. Since then I spend almost all of my season in the Swiss alps and sometimes in Italy or France. So I have to make it work with the conditions we have over here, even if they're bad.
It can feel like a constraint, but combining both was definitely one of the best decisions I ever made. It help me keep a good balance in life, switching from one world to the other, using my brain as much as my body.
To come back to you question, I have been thinking about joining my knowledge in environmental science / engineering with my snowboarding career. I think there is a lot to do in developing sustainable goods for the snowboard industry and promoting sustainable ways to enjoy the mountains.
I hope to focus more on that in the future. I haven't had the time to do it so far because I've always had to film video parts in a record time. And also it was not the priority of my former main sponsor.
Yeah, so I guess that's big news. You and DC have parted ways, right?
Yes, after 8 years with them, they were not able to renew my contract due to budget cuts. Anyway, I'm very grateful to them to have allowed me to live from my passion during all these years and also making it possible for me to finance my own studies. My student job was actually snowboarding, not bad heh?
I kind of saw it coming. Of course, as I'm busy studying I have less time to go to the events, to work on my image on social networks an do the typical job of a snowboarder nowadays. I was still able to produce a part in Absinthe's movies every year for the last 6 years, but I only focused on that, and not on the other aspects…
Yeah, that "image" stuff seems to be a big part of it now… but also it's kind of like a whole other job than what you signed up for. Do you feel like the game has changed a lot in the past 8 years? Is filming a banger part even enough anymore?
It definitely has changed. When I got my first real contract, the most important thing as a snowboarder was either to be on podium of the big TTR contests or to film a video part in a big production like Absinthe and to have good coverage in the magazines.
That was pretty much it. You mainly had to focus on your snowboarding, give your best and if you did well, the media and your sponsors would take care of promoting you.
Nowadays, filming a good video part accounts for maybe 50% of what "you're worth" as a snowboarder. It's still probably necessary to be on the top but it's not the only criteria. The other 50% are your likes and followers, of course. Whether you like it or not, to be on the top now, every snowboarder has to promote himself a lot through his social channels.
Of course, I always thought it was much more authentic when other people were promoting you because you impressed them, rather than you posting about yourself.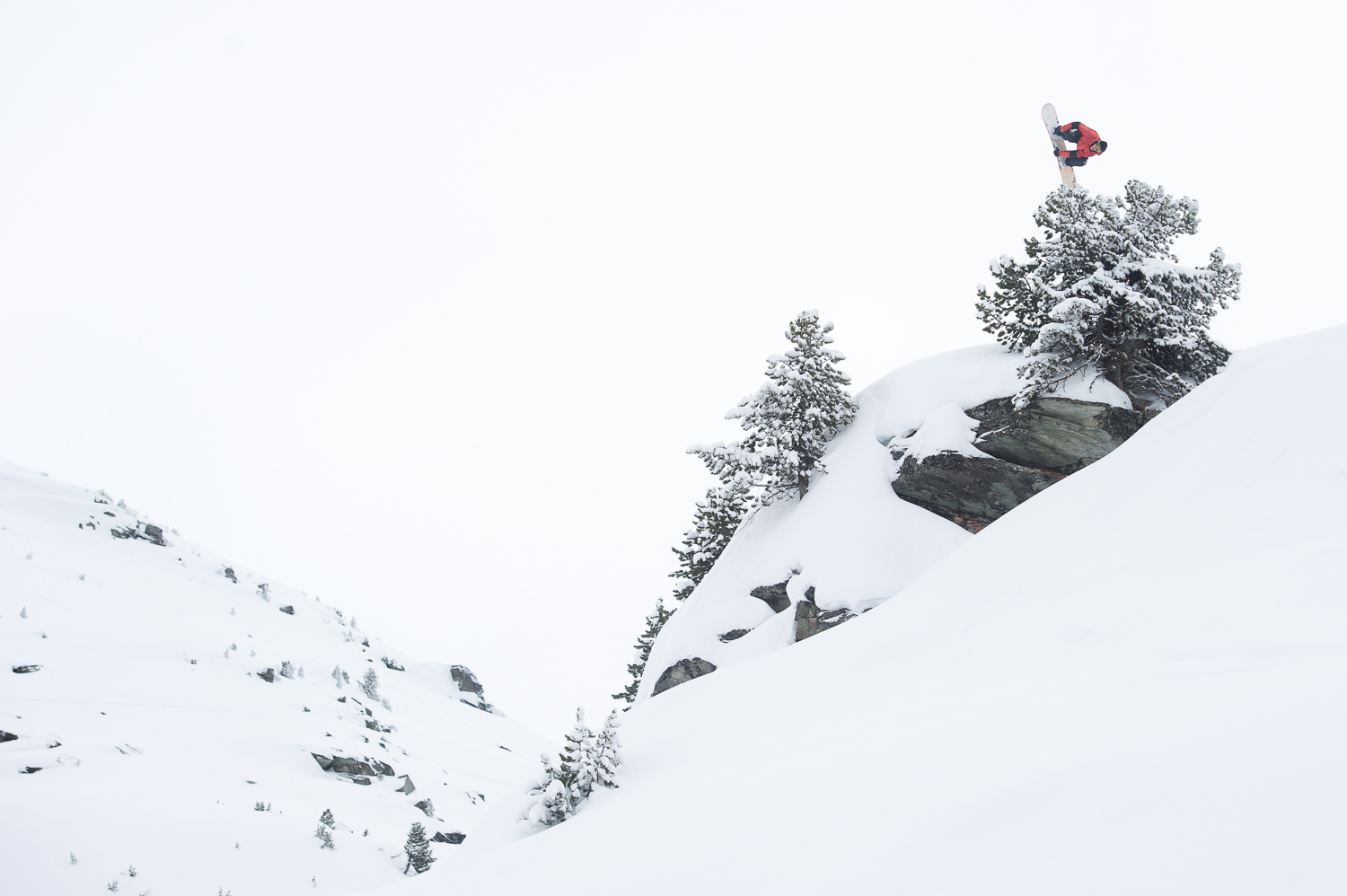 Well, I've gotta say I was pretty disappointed that you weren't posting more beach selfies from OZ this winter… haha.
Ha! I was enjoying surfing too much to think about taking my iPhone out.
So will you be changing up your style now? Getting a twitter handle and posting more pics of your girlfriend?
Probably not. I suck at that stuff anyway. But I don't only see bad aspects of social networks for snowboarders.
Nowadays, there are fewer magazines and less professional snowboard movie productions, so there are less chances for young talented riders that don't like contests to make their way to the top. So if they manage to be creative and share good content on their social channels and find new sponsors, why not.
But it should not only be about the number of likes, because everyone knows that most of the likes don't mean much about content quality. It's a fact that many of the most watched online videos are just stupid… but you know, I'm not just talking about snowboarding here.
Right? I mean, how are you ever going to compete with a farting cat?
But seriously…. I think a lot of it comes down to authenticity. If you've got people posting all of the time because it's in their contract, or whatever, it just starts feeling fake. Fake shit might generate clicks, but I don't believe it will change the way anyone thinks or feels about anything.
Exactly. I think we are all way to much submerged with useless content in our everyday life and spend too much time on stuff that doesn't have any meaning. On the other hand, there are more and more issues that should get our attention, like the environment, politics and human rights…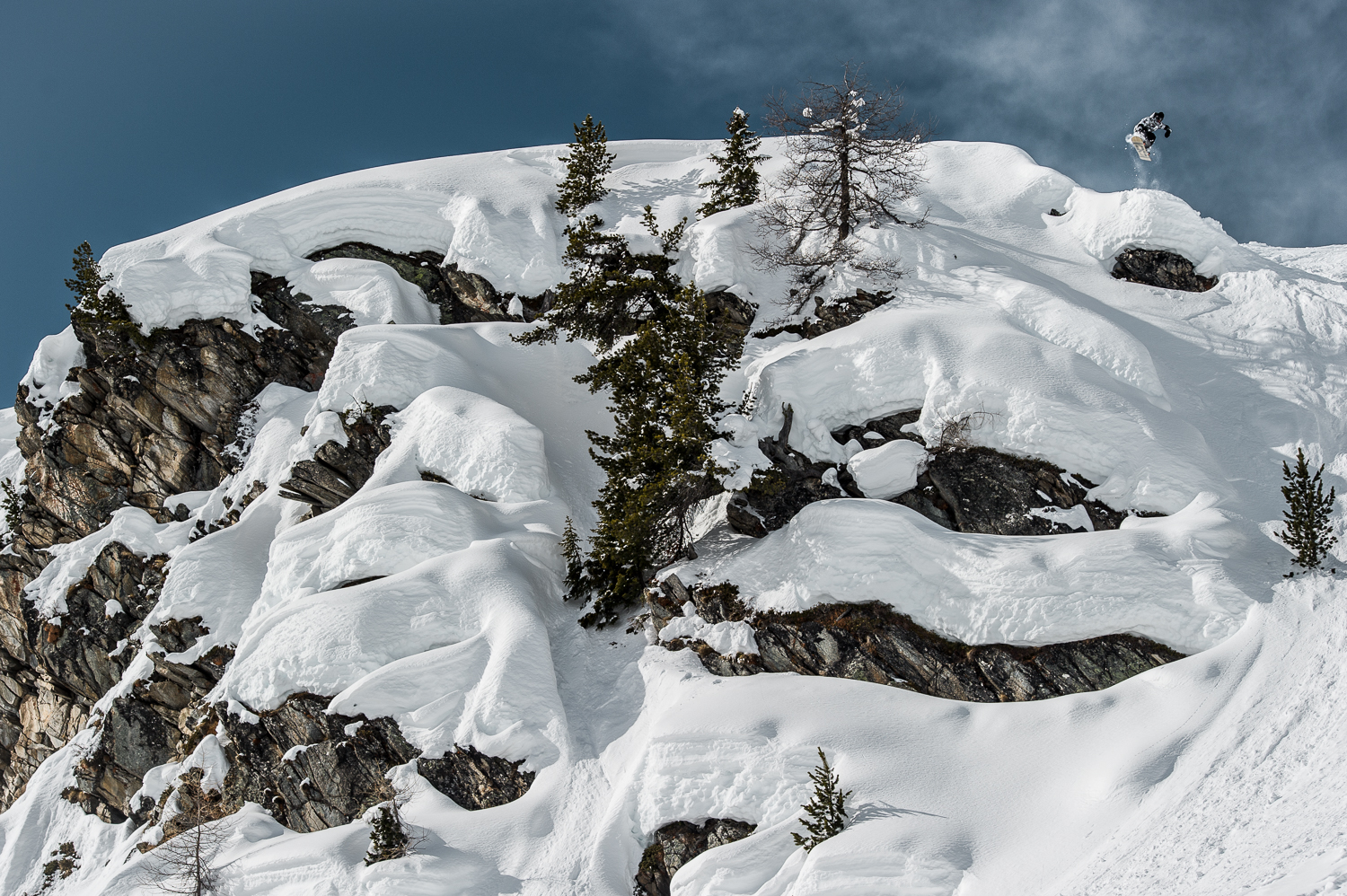 Agreed! Can you imagine a place for more of that in snowboarding?
I don't see the general trend going in that direction, but some important personalities in the snowboard community push it in the right way. Like the POW movement, Drink Water and probably Nico's movie. Can't wait to see that…
Oh yeah, so stoked for Fruition!
So what's this winter look like for you?
Full of pow, hopefully!
Still lot of unknowns about sponsors and projects that I will get involved in so far, but what I'm sure of is that I'm still as motivated as I have ever been. But it will probably be different. I will focus less on filming a full part, but I'd rather get involved with more smaller projects.
Good to hear! I never thought you were the guy who was just in it for the money anyway… still I wish you luck in finding some new partners. Any brands who want a kid with a big brain, an amazing work ethic, and the ability to film an impressive part in five weeks should be sure to hit you up.
Ahah thanks. And thanks to Whiteout for this interview and posting my part. Thanks also to my remaining sponsors: Union, Doodah, Hä?, Champéry/Les Crosets and everybody who helped me along the way in my snowboard career so far.
Thank you Mat! I'm sure you're just getting started. Can't wait to see what's next… And big thanks to Absinthe Films! Get your own copy of AfterForever here.