Somewhere in an elegant shopping district, in the beautiful lakeside town of  Vevey, Lionel sits alone at his desk, completely absorbed by in his project. No, he's not editing his latest video part. He's rebuilding vintage watches. "It's a beautiful piece," he says, showing me his project du jour, "an old Omega chronograph watch made around 1960."
Sometimes he spends days, or even weeks on a single face, solving problems and restoring details; at times, reengineering the tiny parts needed to get these time pieces ticking again. It's a real contrast from the snowboarder that I know — a skate influenced rider, attracted to decaying places, full of crumbling concrete and rusted steel. Sure, he looks different, here at his day job, but he's still very much the same guy; focused and meticulous, with an eye for detail.
On the occasion of the release of his latest, self made, season edit. I caught up with him to talk about how he manages to do it all – juggling multiple roles as a rider, cinematographer, editor and horologist. Check out his latest clip, and read on for a deeper look into how Mr. Moerch makes it happen.
Hey Lionel, nice to see you dropping another street edit! How was your season?
Hey, Thanks! We always put a lot of time and energy into it, so It's cool to hear positive feedback. It was a pretty nice winter – good vibes and good conditions for a street rat. There was a lot of snow in town and many sad, cold days, to keep it around longer. So I spent many of my weekends on the road, going for good sessions with friends.
I guess you were pretty busy…
How is it, juggling a full time job and trying to film at the same time?
I think I'm the kind of person that can't do the same thing all of the time. I've got different domains that excite me and I want to take time for the all of it. Sometimes, it can be a bit tiring, but I really like feeling fully motivated when I go snowboarding. So I'm happy to spend my weekends and days off hustling with my friends to make those sessions happen.
It's a short part, but I really like the flow. How many days did you actually end up filming for this?
I think we took around 10-15 days to shoot. We went in the streets around Laax for a week to shoot, and some days here and there during rest of the winter. We also mixed different projects together, so sometime I joined sessions with Fred Couderc, who filmed 7 episodes for the Swiss TV web series, "Tataki". I also got some quality time with Igor, Maveric, Jonas and the rest of my friends. The nicest guys in town!
Can you share one story of a session that was particularly memorable?
Hahaha… I directly think about that lil' down rail at a closed restaurant in Morgins. It was the end of November and there was soooo much snow. So our street season started a month earlier than usual. I was riding that down rail and the boss of the restaurant came out. He came in hot, like, "Yeahhh let's do this! Try it again!" Then I fell against his wood fence next to the rail and broke it a little bit. But he told me, "No problem man, it was old!"
I think I could broken his car and he probably still would've told me, "Don't worry buddy, It's cool!" Hahaha… we definitely got lucky in those street adventures!
Damn. That's amazing. That never happens happens to me. I think you even had a similar story last year, where you talked another guy into letting you hit a spot. Maybe people can sense that you're actually kind of a classy guy, even when you're busy breaking their shit? I mean, I would've never imagined you as an watchmaker. How did you get into that line of work anyway?
You know, I was 14 and my parents asked me what I wanted to do. I thought watchmaking could be cool. You know, working with small things, precision, etc. So I went for a "discovery day" at a school in Vallée de Joux, and few months later, I started a four year program there.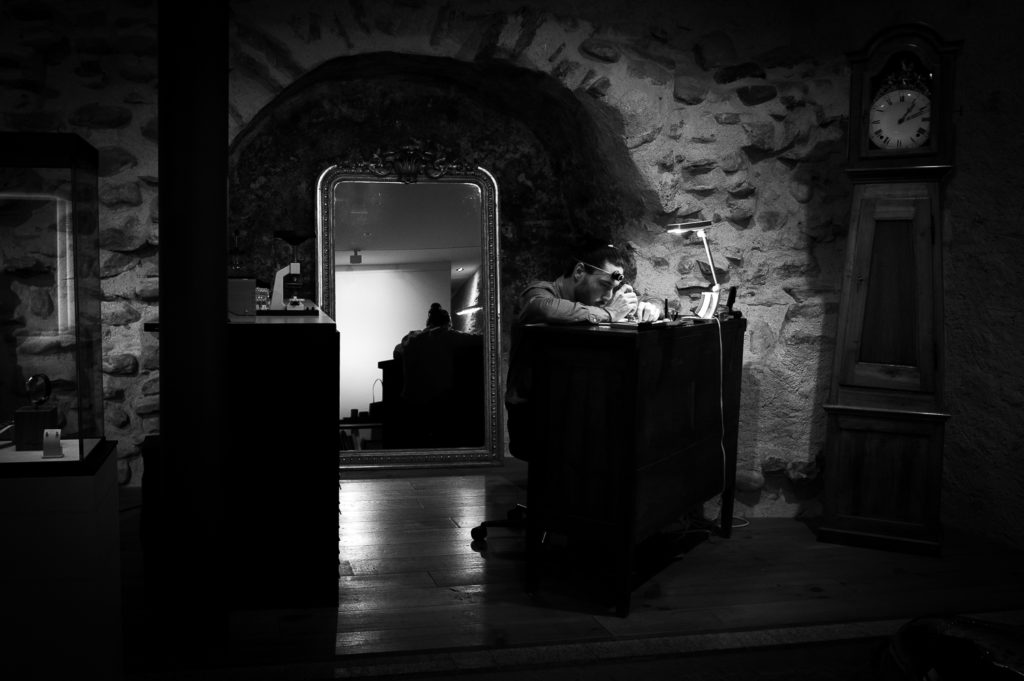 Is there anything that you've learned in your professional life that has complemented your snowboarding?
Of course! Watchmaking taught me to be very patient. I think it's helped me a lot to keep calm, even if things are not going as planned. Like when I can't land that fucking trick… y'all know what I mean ; )
Oh yeah… I've seen some serious meltdowns. Maybe I'll start recommending your school to some of the other riders that I shoot with… haha.
How about the other way around? Anything in snowboarding that's helped you in your profession?
Hmmm… I'm not really sure. Snowboarding is a domain where style matters and where details are important in an creative way. Maybe It helped me to be sensitive to that? If so, then I think it's safe to say that riding has been a good thing for my profession. But I can't give you a scientific answer… haha.
This whole watchmaking thing that you're into is pretty damn Swiss. You're like a walking cliché! Do you also enjoy banking and cheese eating?
Hahaha… did someone said "fondue"? I sure I heard someone said "fondue"… I'm in!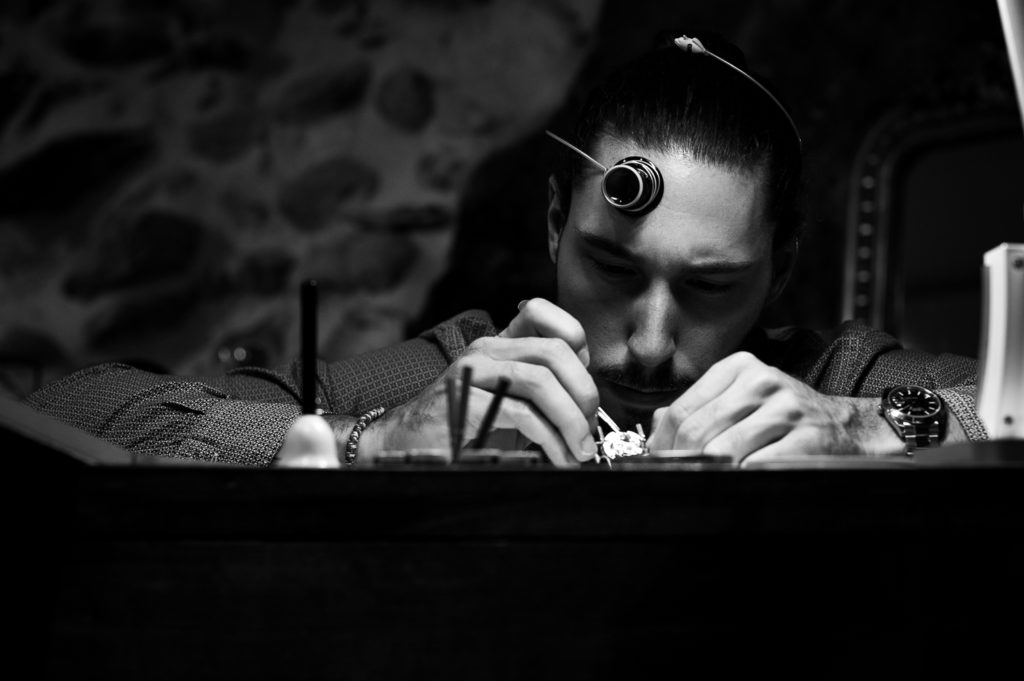 Sounds good to me!
As well as working and riding, you're actually doing a lot of the filming and editing for your projects, right?
Yes! I want to be as independent as as I can. I really like to film and edit and that's the main reason why I can drop a project like this today. It's very difficult to film with productions, especially when you have a job. So I make my own edits with the help of friends. I've learned a lot, time after time, and I've still got a lot more to learn. I think it's authentic to make a project from A to Z. I like it.
I heard you had to buy some new camera gear recently. What happened?
Yeah… Someone stole my bag with my camera and all my lenses. I had to buy all of my stuff again, so I made some updates. So there was at least one good thing that came out of a very bad thing.
Now that you've finally got some new toys, do you have some other video projects lined up?
Well, in a couple of days, I'm actually going to travel through Senegal with my girlfriend. I'm gonna film the local culture there, but more as personal souvenir. And this summer I made a skate edit with a friend. A young skater from Wallis named Quentin Martig. Check it out… 
Good stuff! That last shot is just perfect… haha. Anything else you'd like to add before we wrap this up?
Raclette!
Cheers to that! Thanks for the little interview Lionel. Stoked to see what you and your new camera get into this winter.