For many years, we ran the Swiss Snowboard Awards next to the Freestyle.ch as a way of recognizing some of the amazing things in snowboarding that happen outside of competitions. Maybe those awards will come back someday, but for now, we just want to focus on some funny stuff  and one important category: Whiteout's Rookie of the Year. That award always goes to the Swiss rider who impressed us by bringing his tricks, style and creativity out of the park, and into the wild. 
Martin Lässer got a checkout in Whiteout 45 and a few clips in the first Escape Movie, so he was definitely on our radar, but we did not expect such a heavy part from him. Check his raw clips to see how much effort he put into filming last season and how he ended up getting the opening part of Escape Video 2. You totally deserve your Rookie of the Year award Martin!
Hey Martin, congrats on being Whiteout's Rookie of the Year!
First off, thank you so much, I never expected that. It feels great, and it makes me even more stoked for this season. 
It seems like you had an amazing winter, what were your highlights?
Oh I have a lot of highlights. All the film trips that we did with the Escape crew were so sick. We had such a good time, we were laughing a lot and we ate some good food. 
As far as shots, I would say that the Cab 9 in pow is my favorite. On that day, we had a lot of fresh snow and it was just perfect conditions for building a jump and filming in powder. The landing was quite bumpy, but after a bunch of tries, I got it. When I saw the clip, I was even more pumped than before.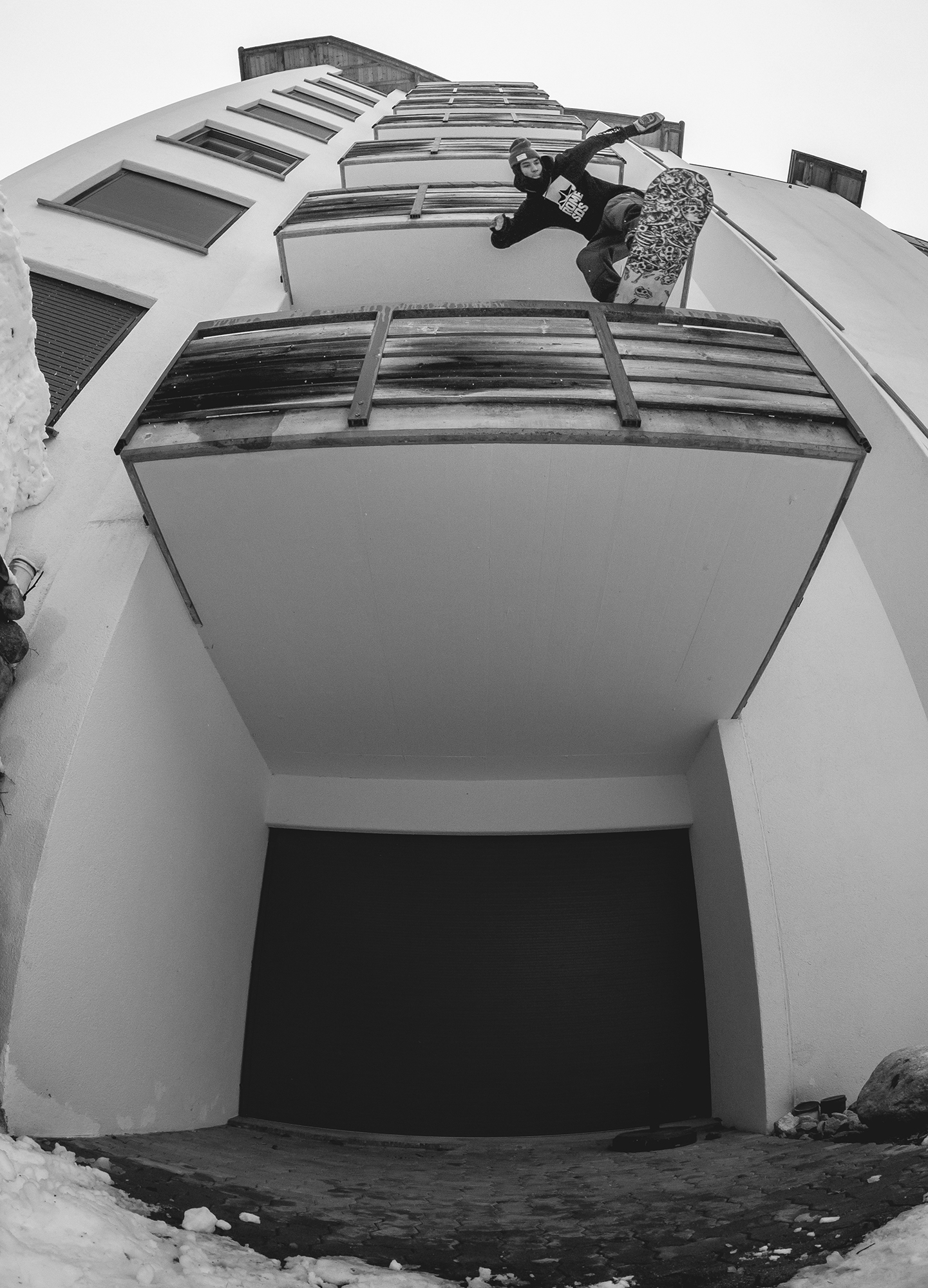 That's an interesting choice, since most of your part is actually street shots. But for sure, that shot really sticks out in your edit.
Do you think you'll do more in the BC in the future?
Yes, it's definitely something I want to do more of. It gives me a lot of pleasure. After last season, I realized that backcountry filming is way harder than it looks. I've never really done it before. I really want to progress in it. Maybe it would help to use a real powder board? Until now, I've just taken my park and jib board for it… but it actually worked pretty well :)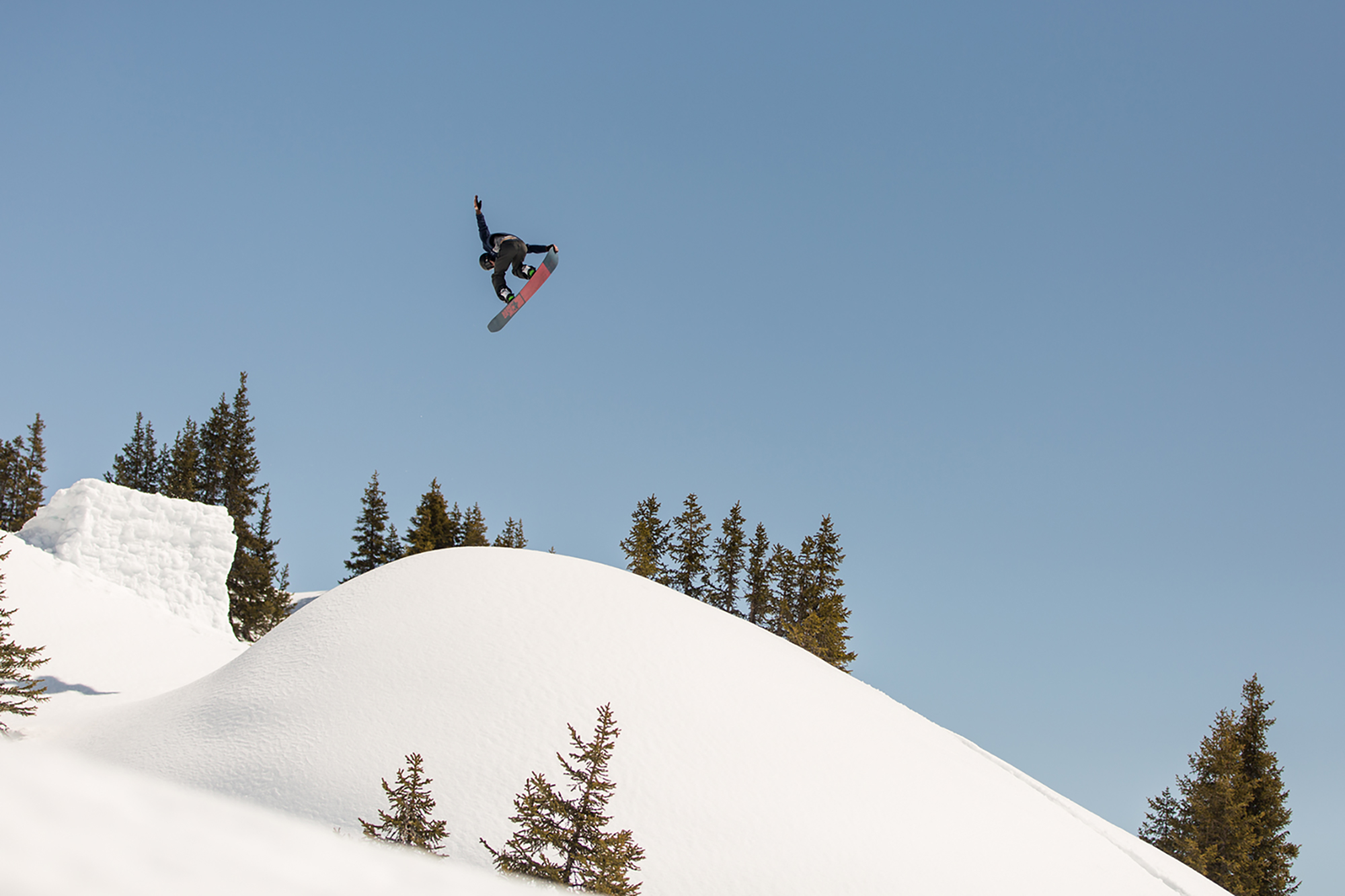 Do you have any interesting stories about filming with Escape last year that you'd like to share with us?
Well, the search for the "MultiSpot" in Poland was pretty funny. 
We got a spot tip from a couple of local guys with this random location. When we arrived, we couldn't figure out what they were talking about, since it was just a train underpass. So we watched the movie from the Polish crew and we never would've thought to ride it like they did. But that's the cool thing about street. Everyone sees different stuff. In the end, we decided that their amazing "MultiSpot" wasn't for us… haha.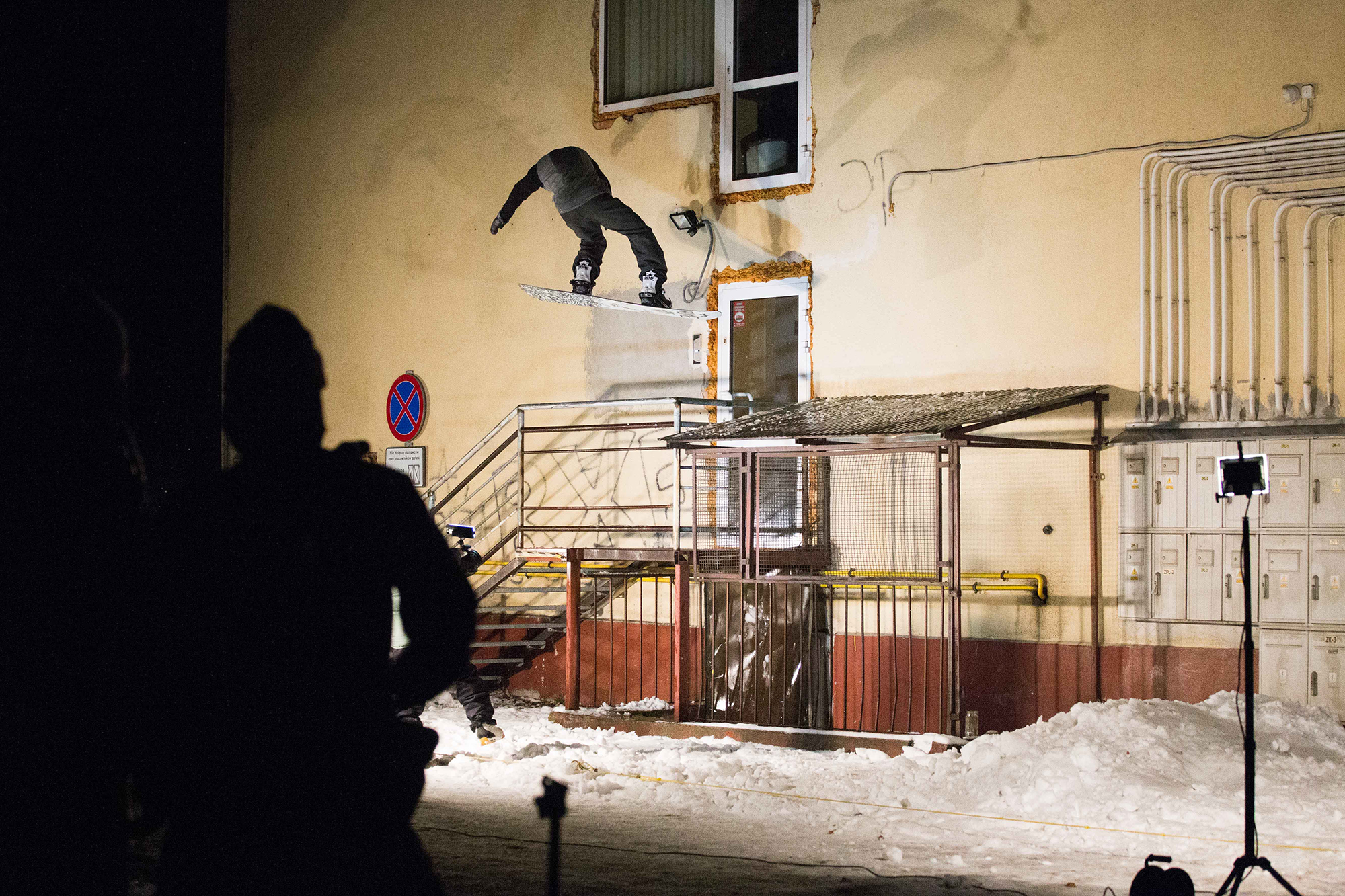 What are your plans for this winter?
I hope to have the chance to film something in pow or street, but actually, my focus this season is more on contest riding and training. I want to step up my tricks and try to get a World Cup spot for next year. 
Gotta keep that shiny blue head sponsor happy, I guess… haha. Hopefully you'll still find some time to film some "real" snowboarding!
Last but not least, we've gotta know…. did you ever get the number of the girl in Poland?
Hahaha… no. And I really don't want to have it :)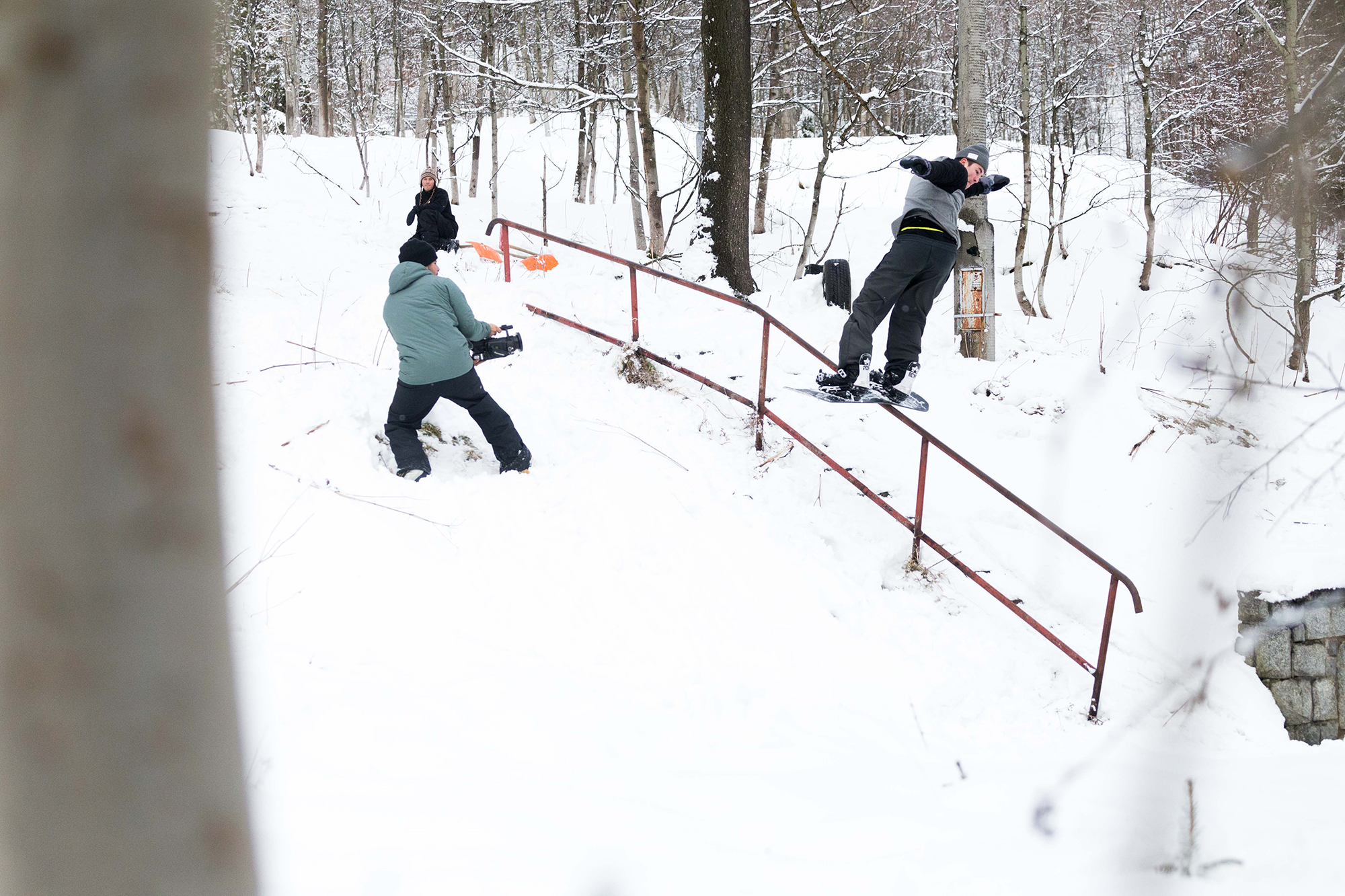 Any last words?
Big thanks to Lou Staub, The Escape Crew and everyone who was involved in this project. It was just an unforgettable year with a lot of good memories. 
To celebrate the occasion, Martin's sponsors hooked us up with some great prizes like ROME's Logo Hoodie and GIRO's Method Goggle and Emerge MIPS Helmet. For your chance to win, just email win@whiteout.ch and tell us what Martin was doing in Poland that got the local ladies so excited. Need a hint? Check out Whiteout 47.