This year we had a new photographer with us at the Laax Open. Sina Filipowski was in the trenches with all of the pros, shooting one of the craziest competitions of the year. Check out some of her favorite photos and then keep scrolling to hear her perspective on the event.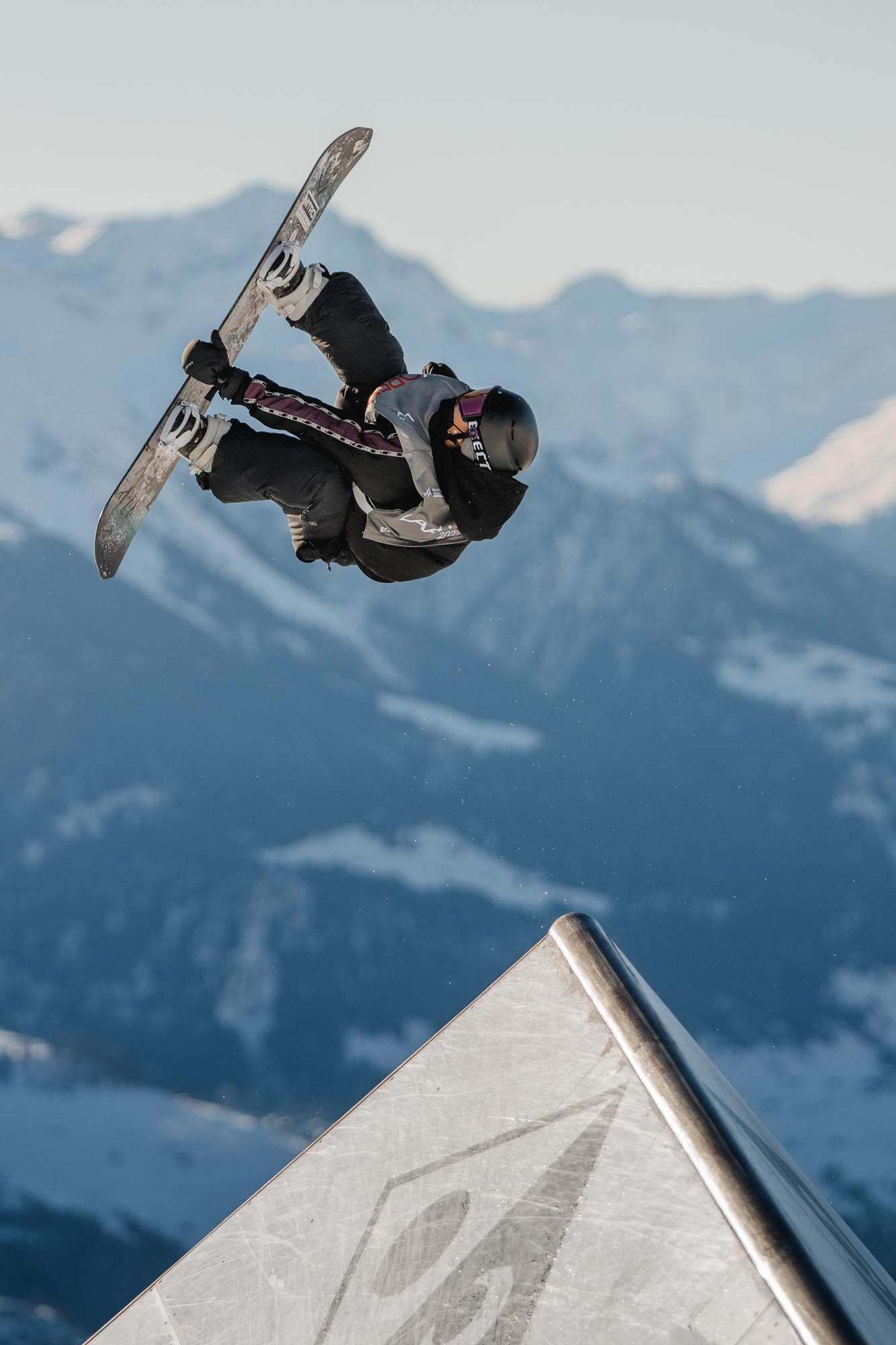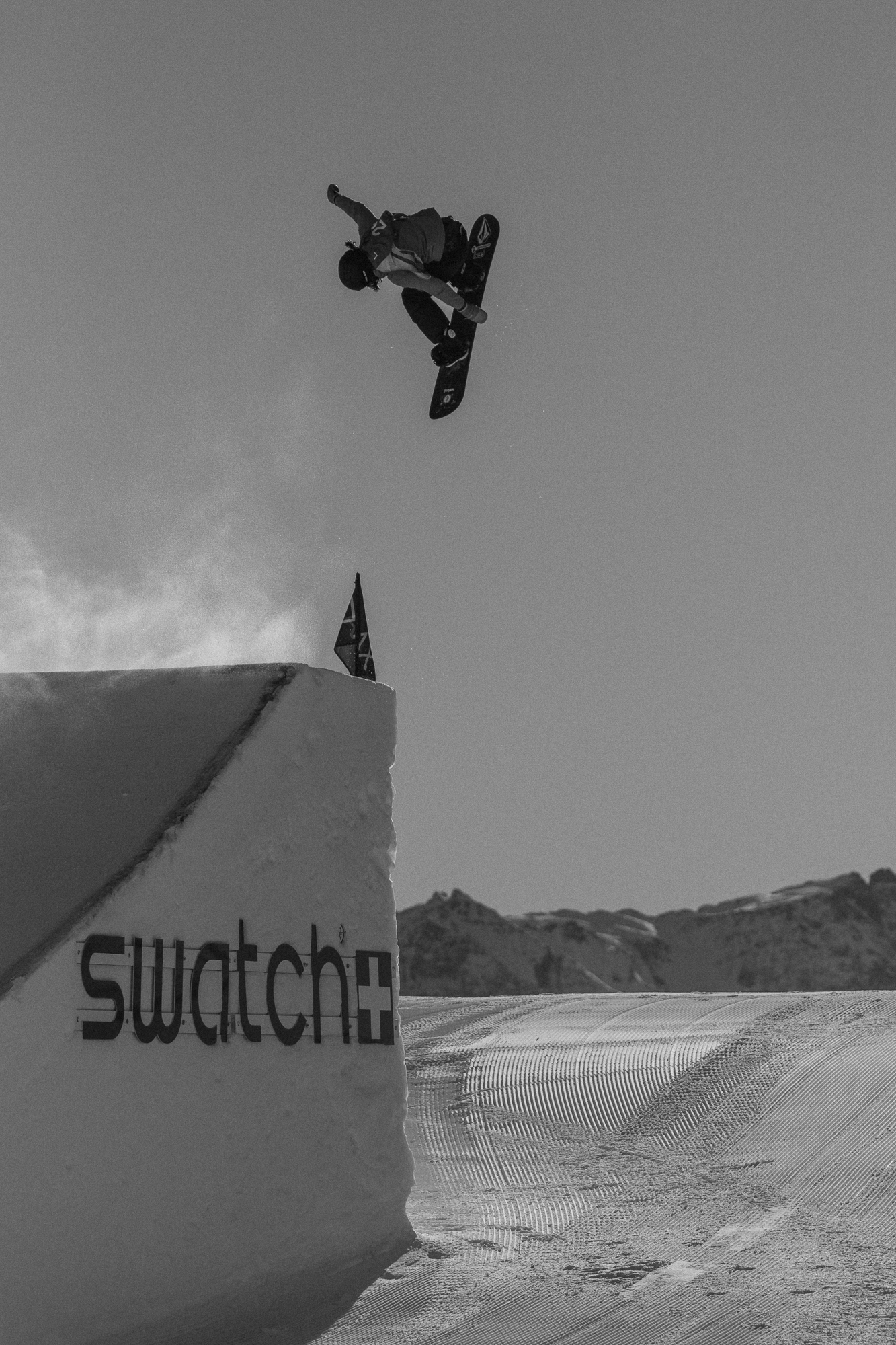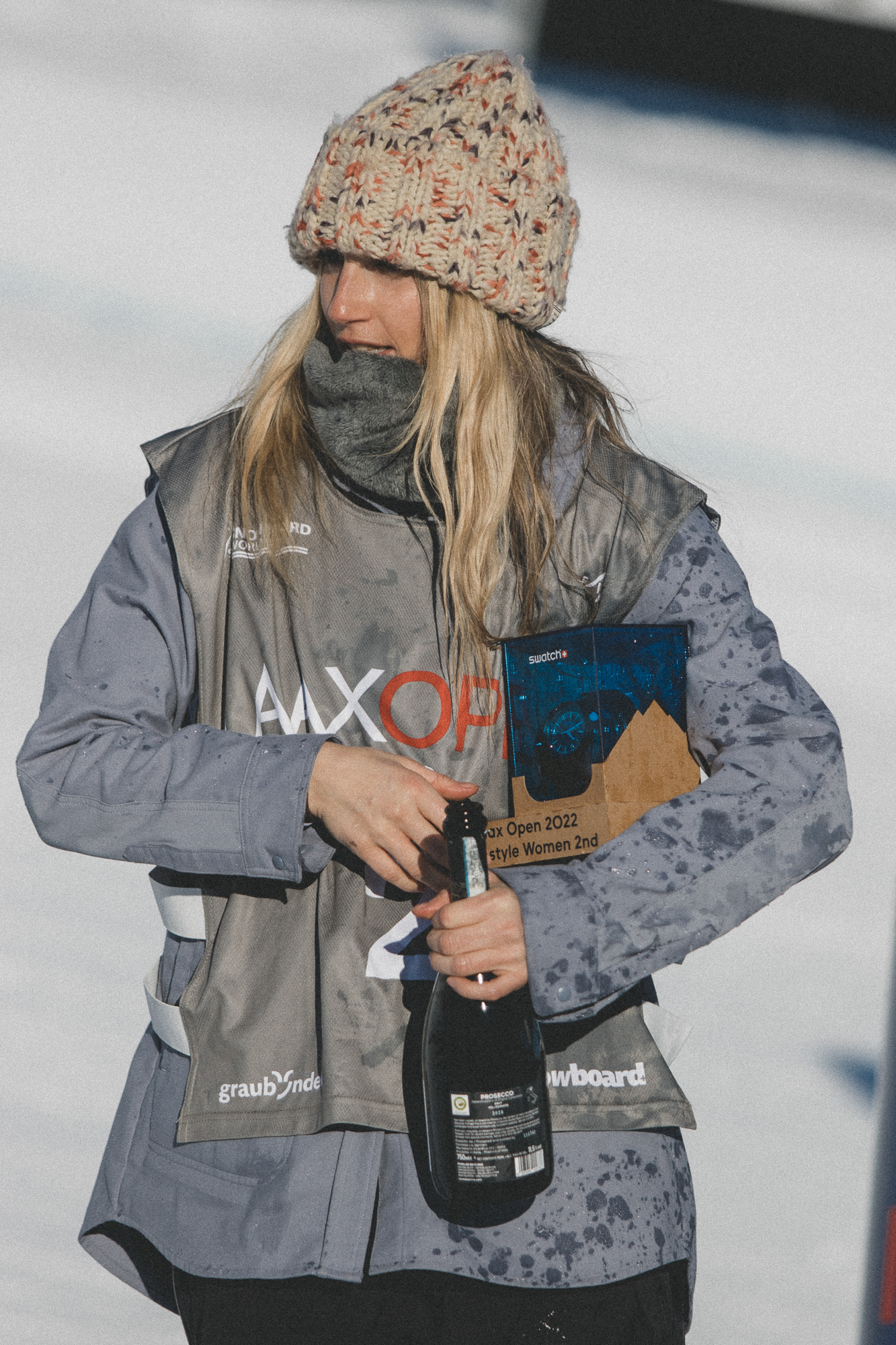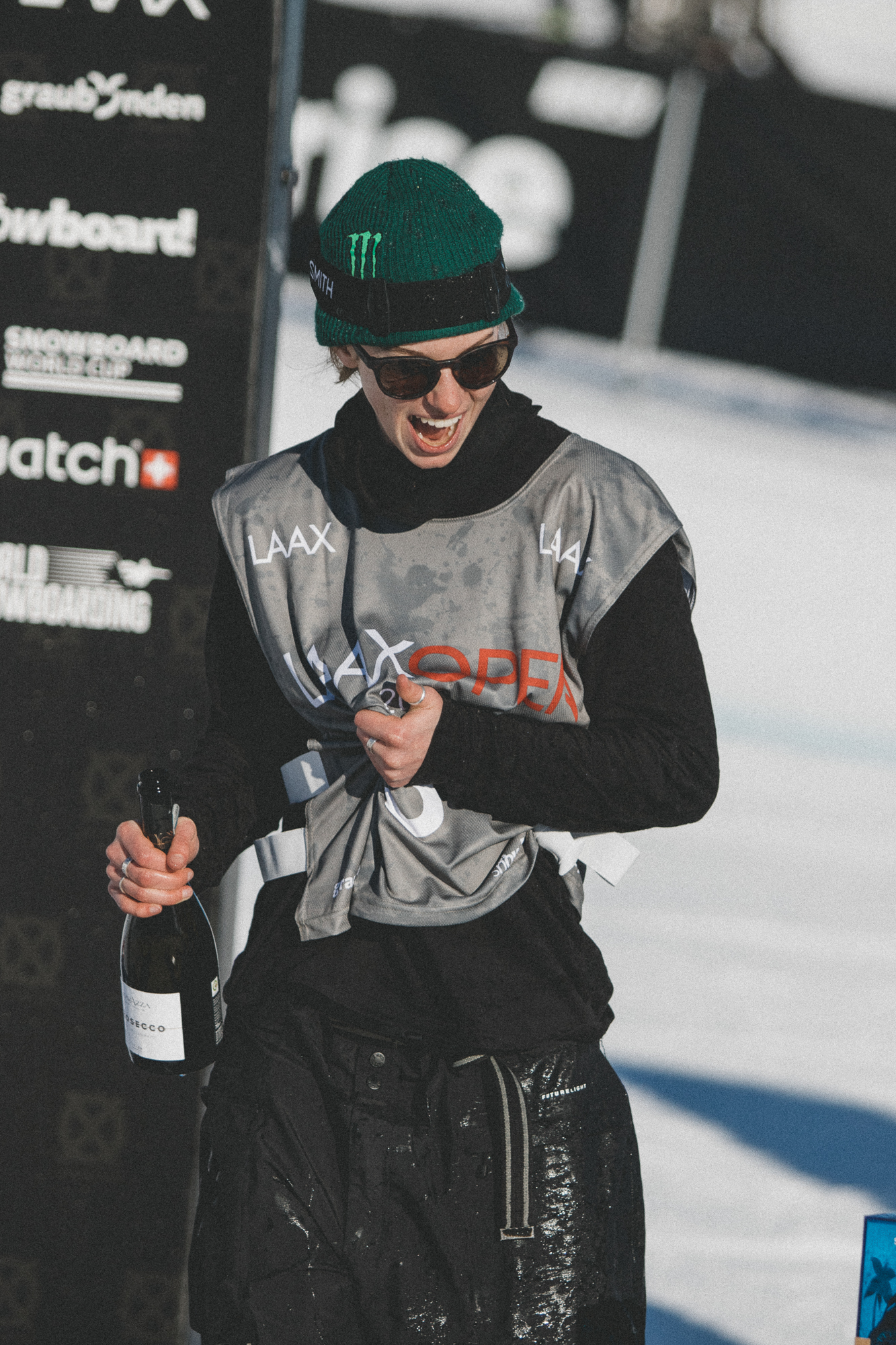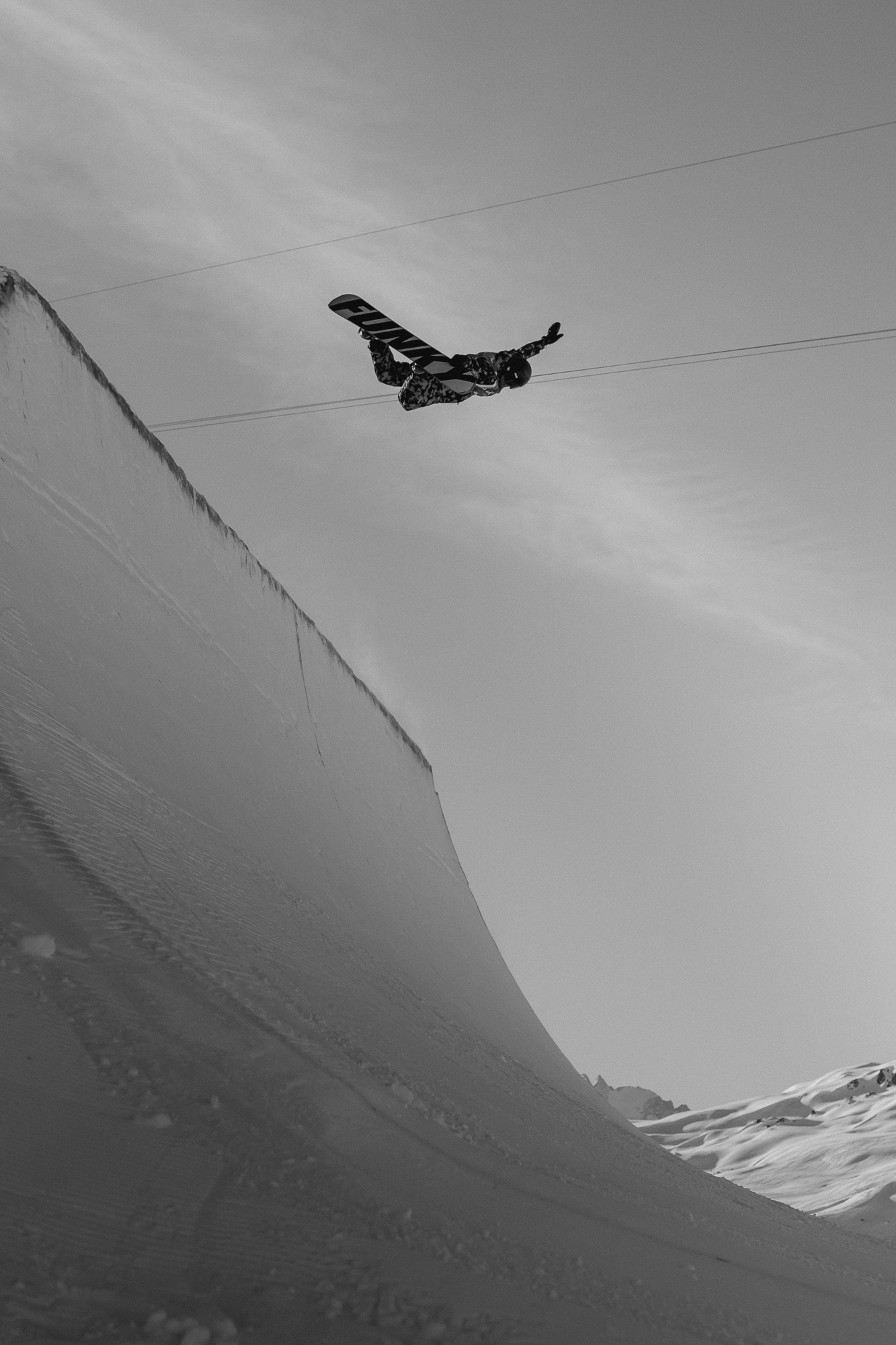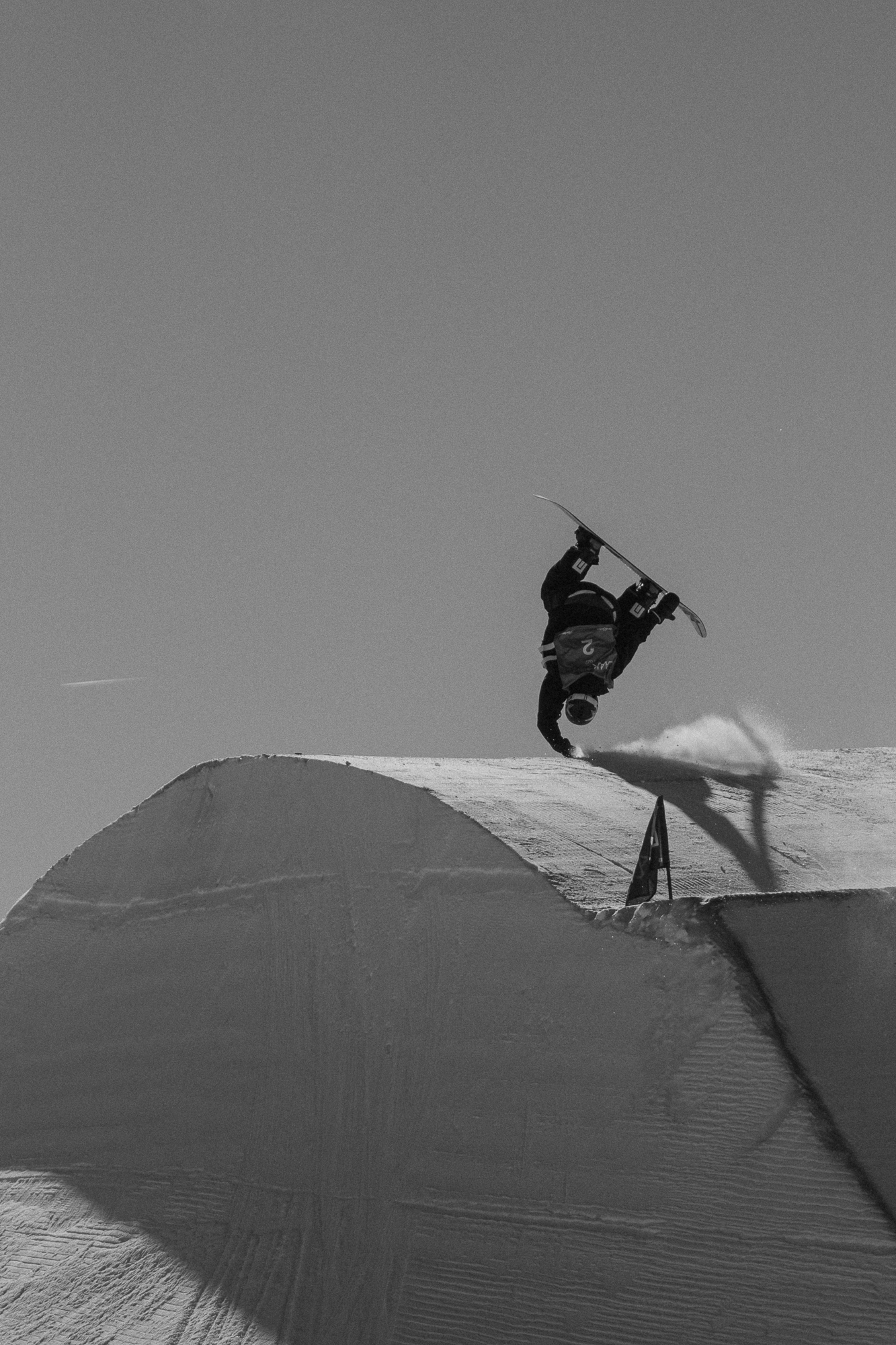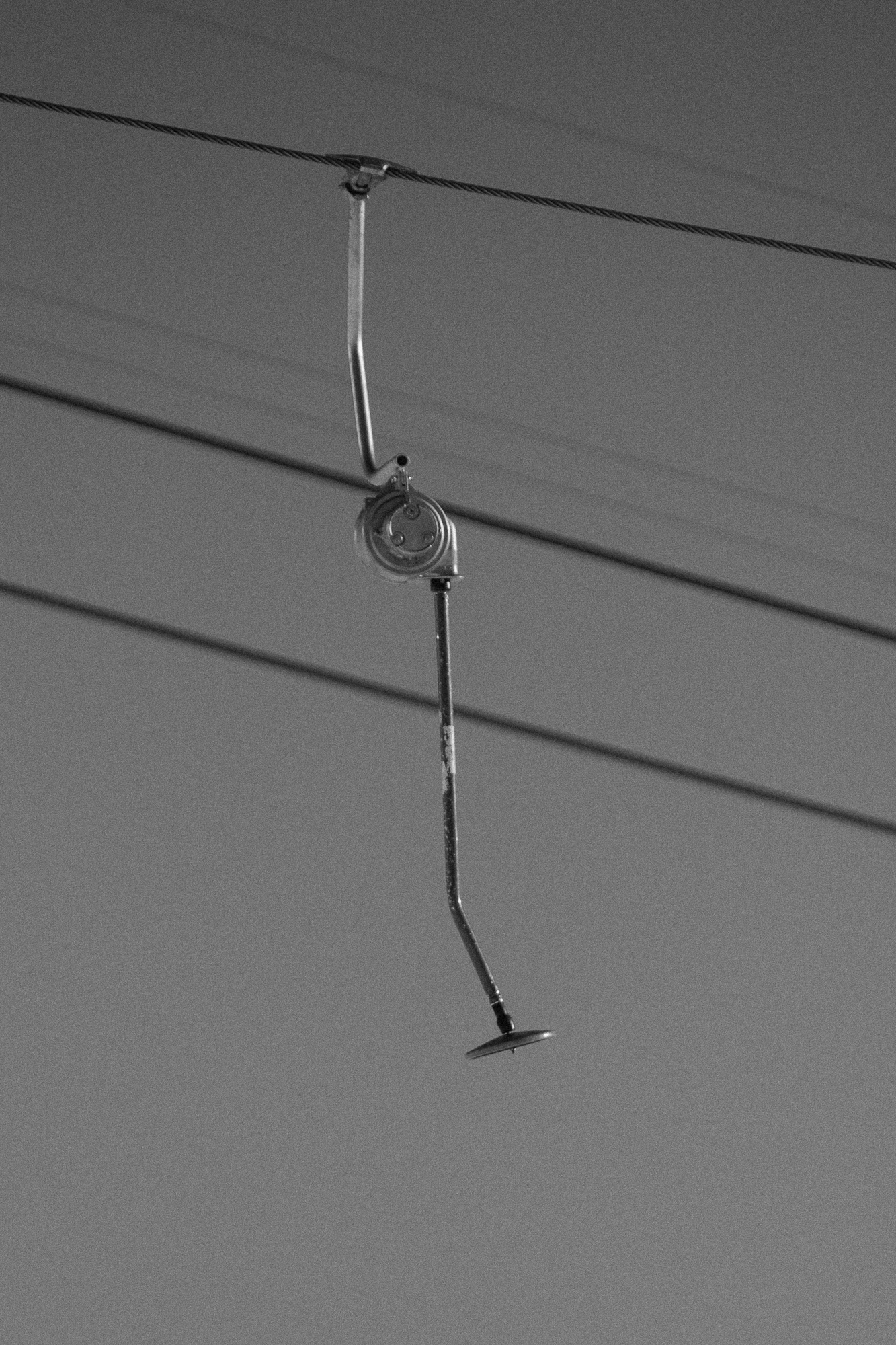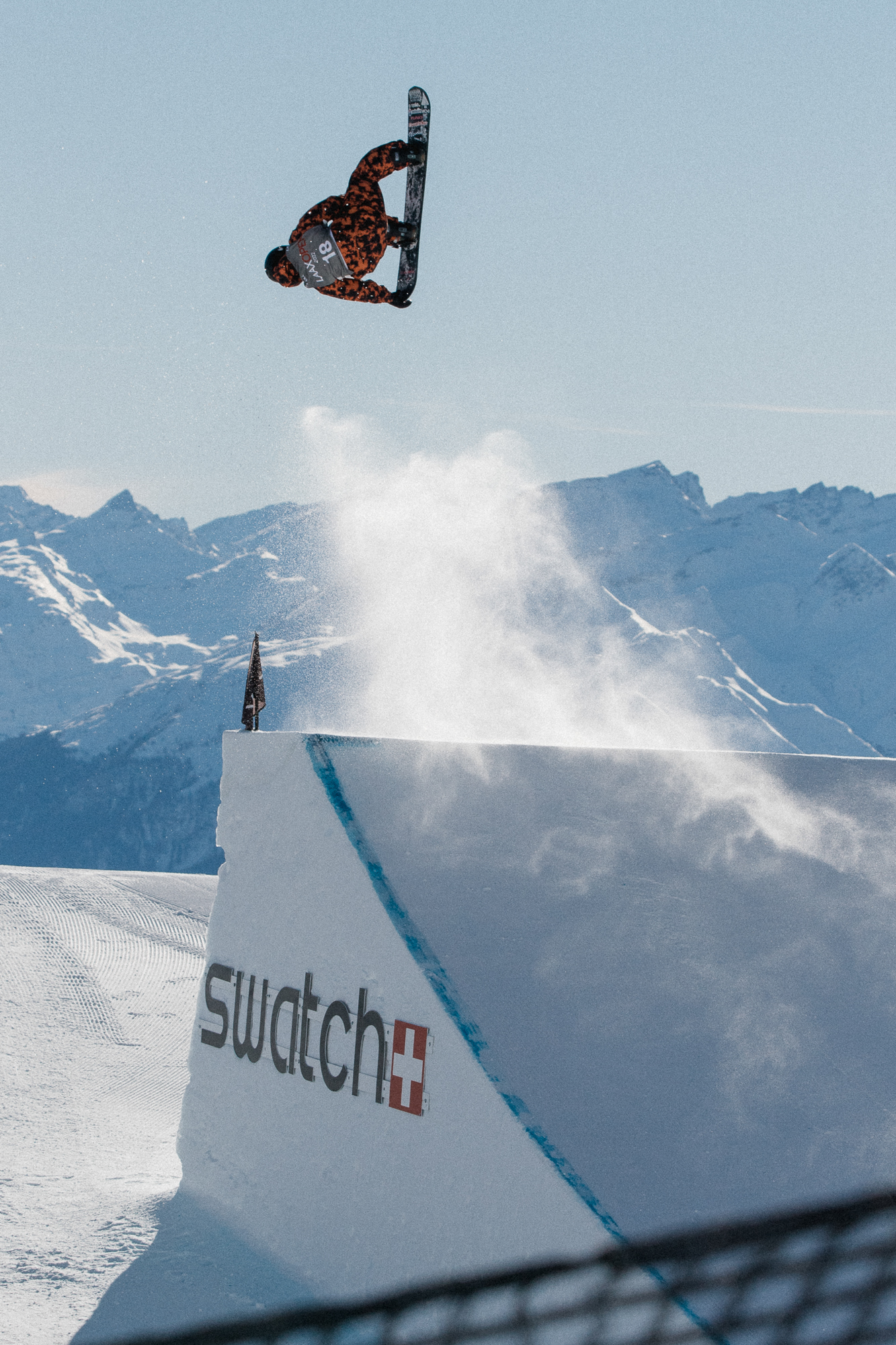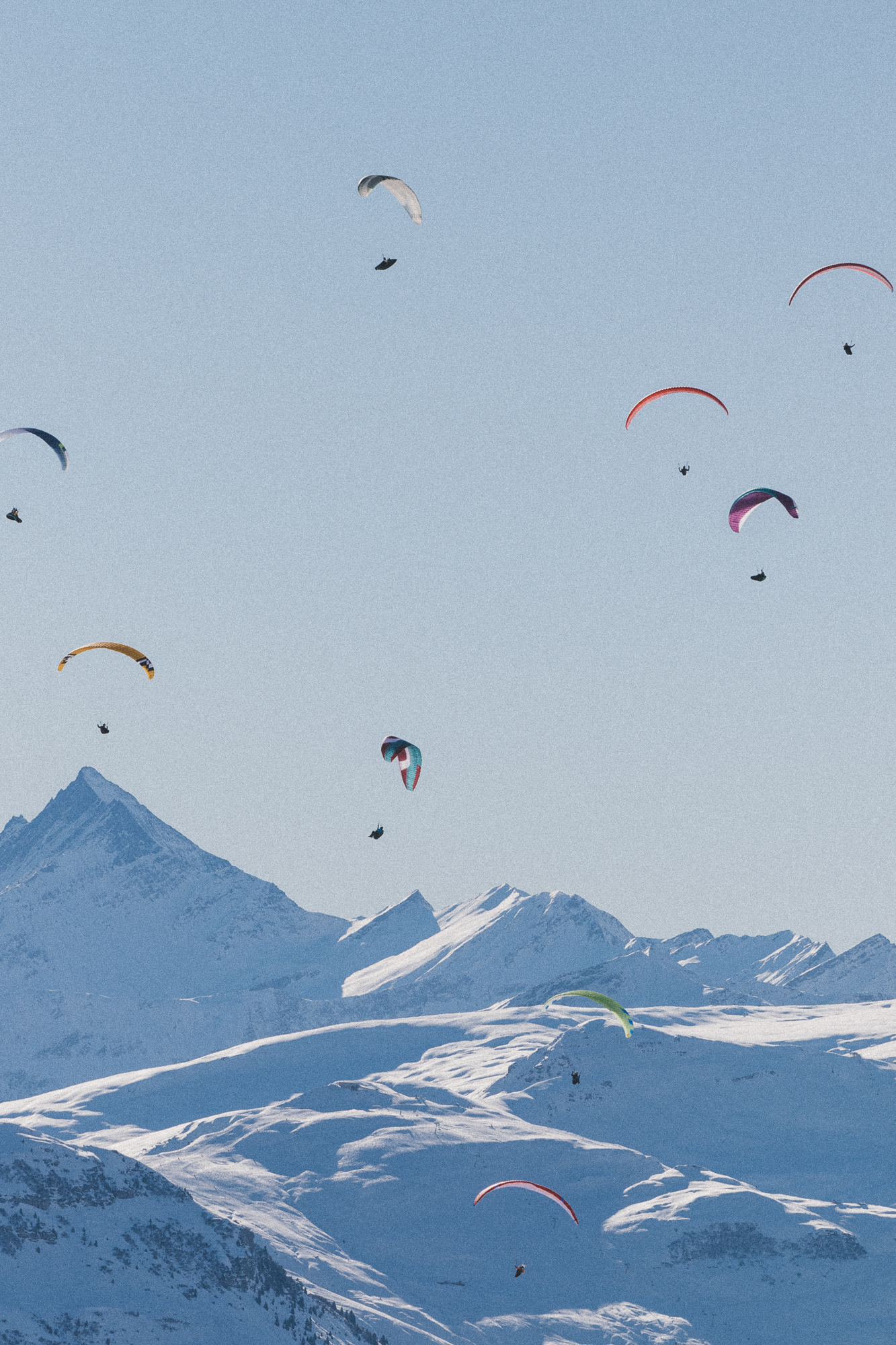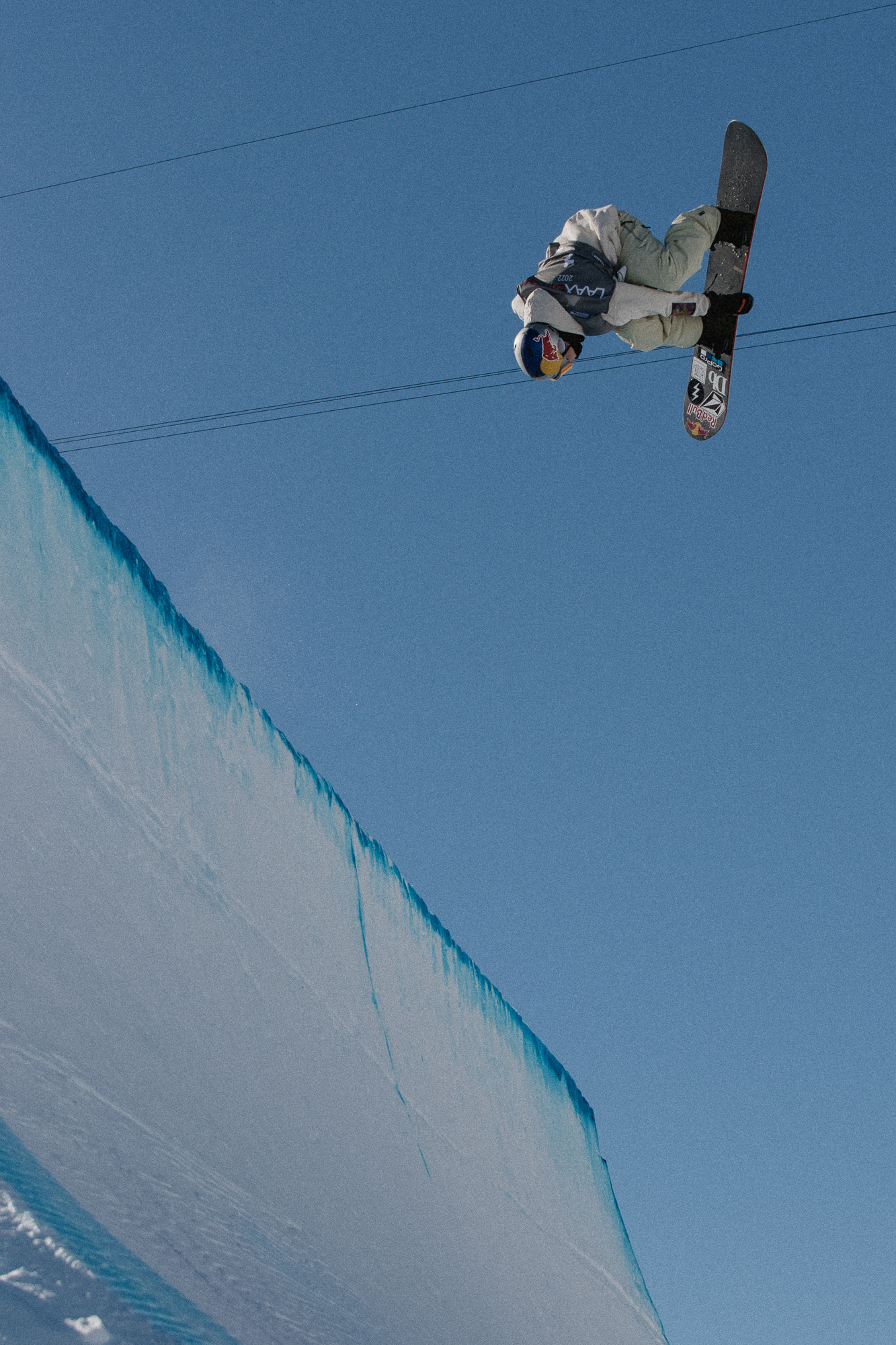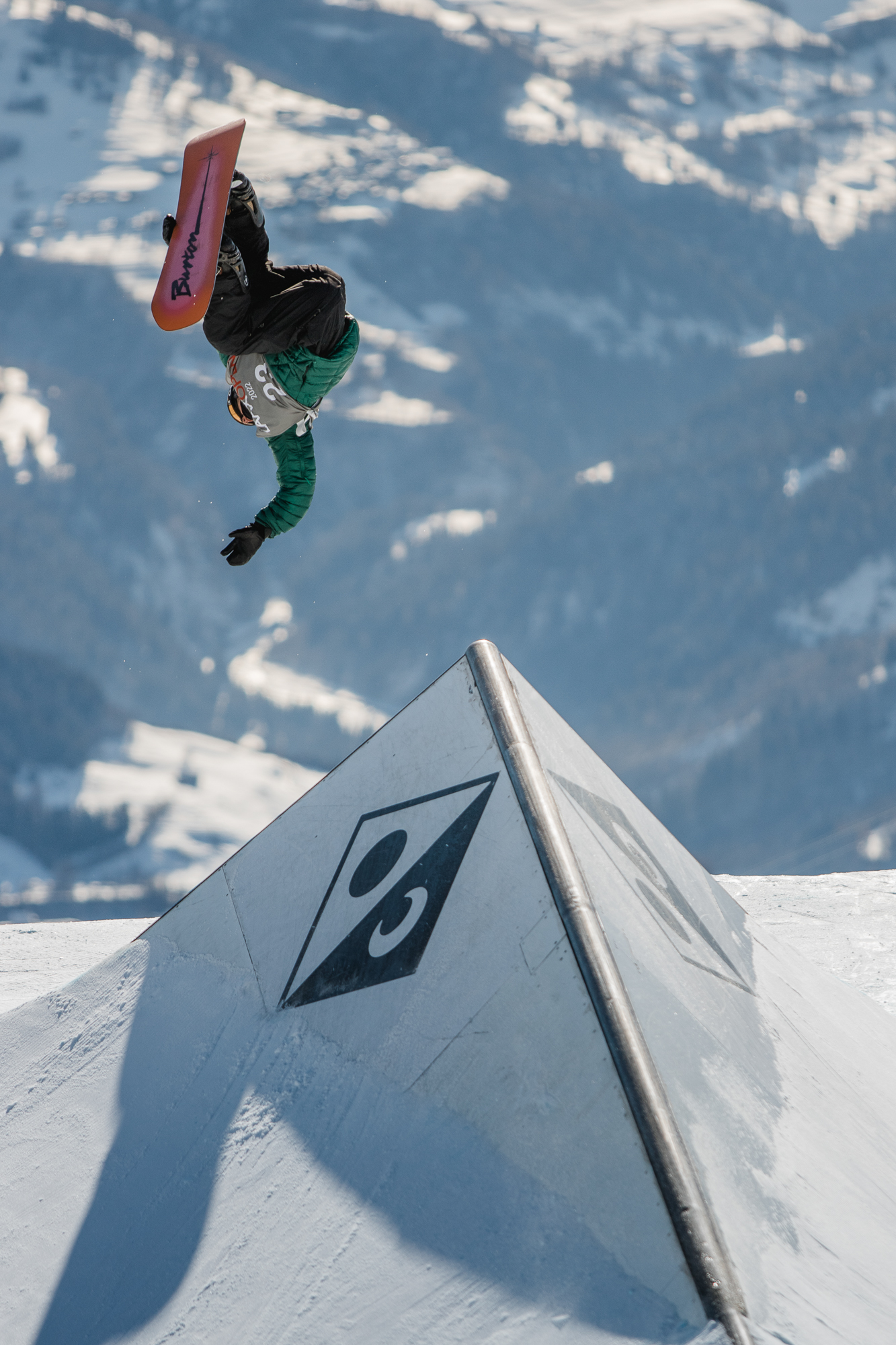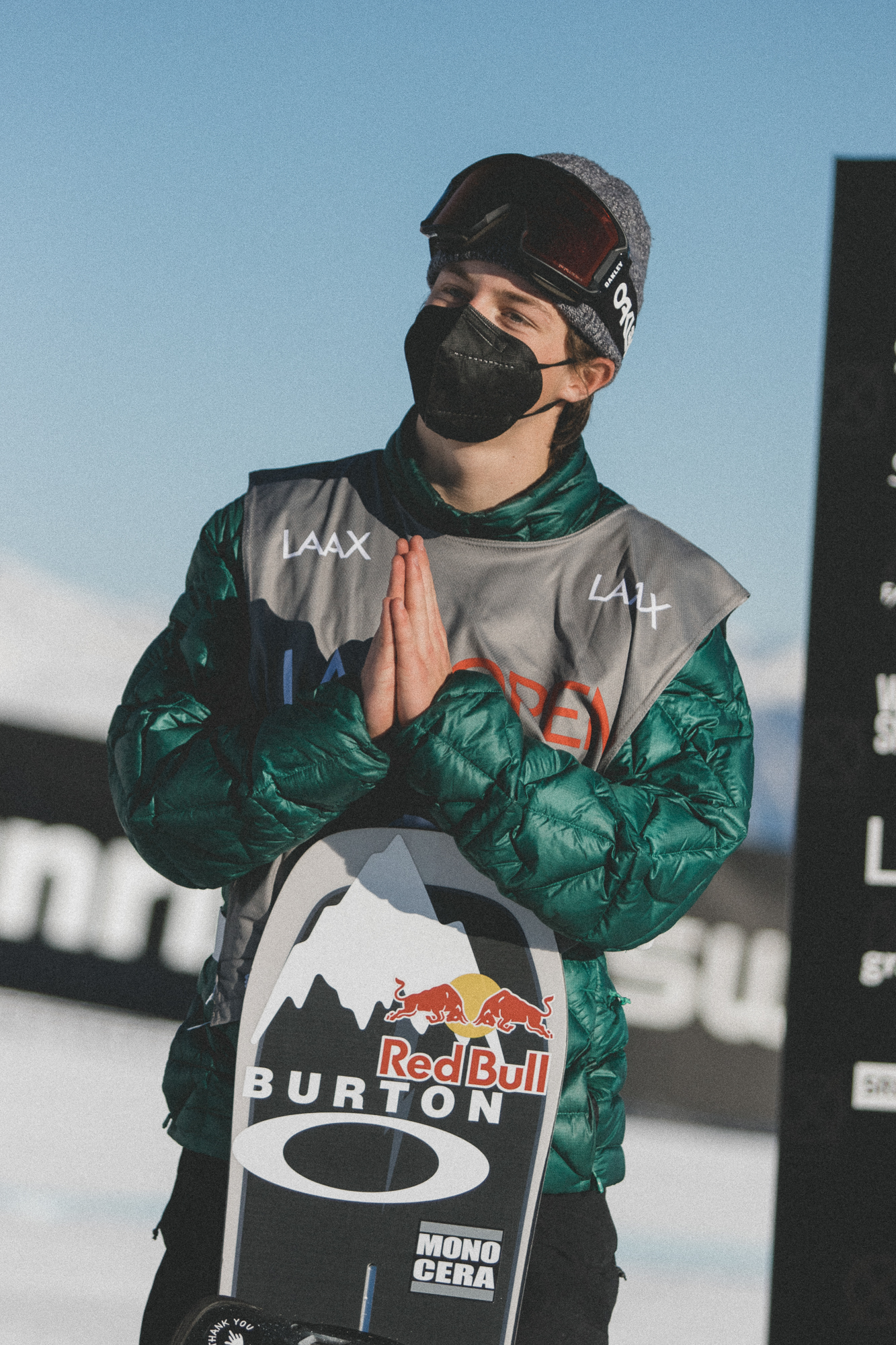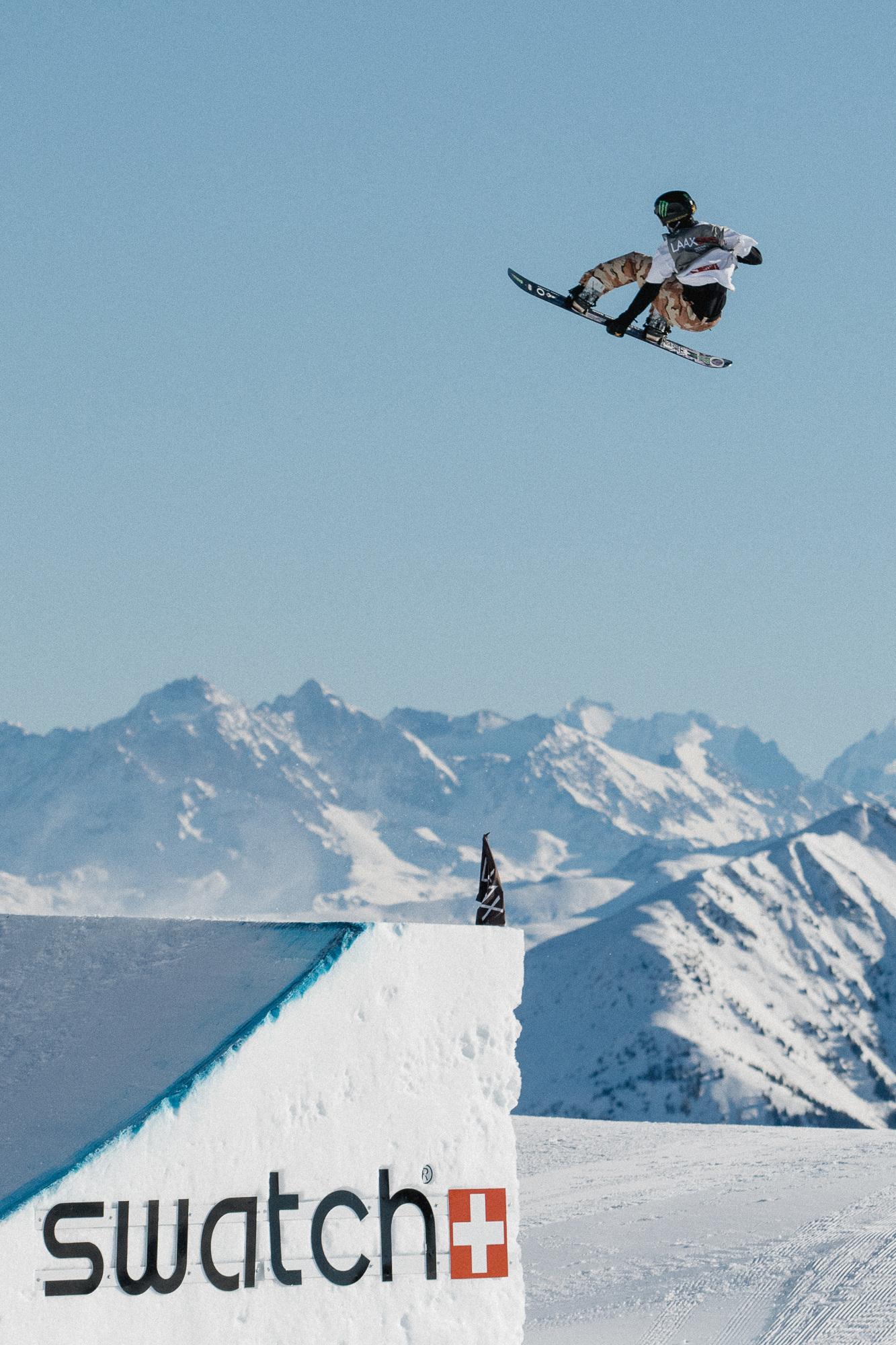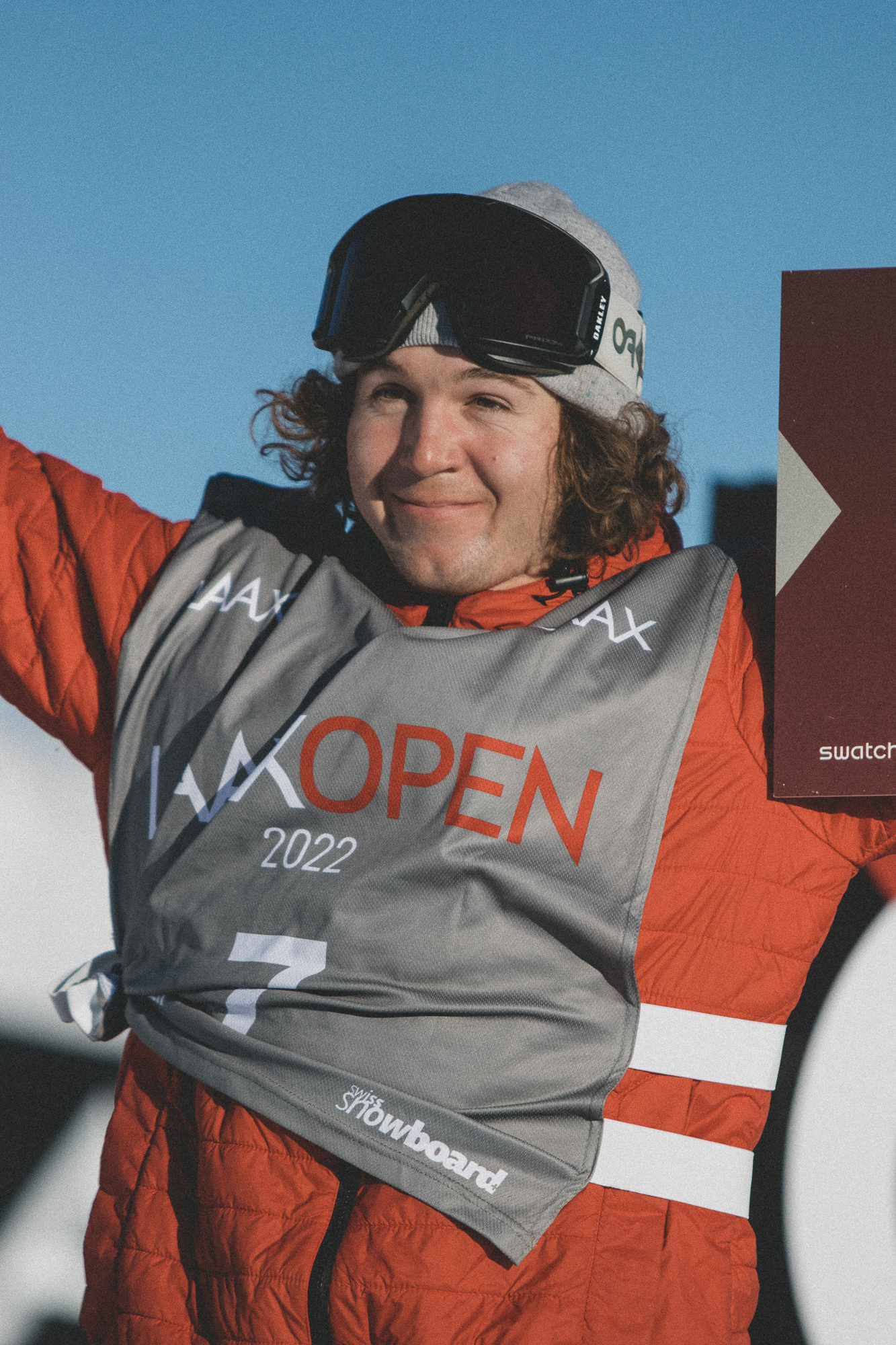 Hi Sina, can you take a moment to introduce yourself?
Hi, I'm originally from Germany and I've been living in Innsbruck for 5 years now. I got into photography shortly after I began snowboarding, at the rather late age of 24, but both became two of my biggest passions in the past years. I'm still pretty new to this so it still feels very unreal whenever I get a job offer – it is truly a dream job for me.
This is your first time at the Laax Open, right? What did you think of the event?
Yes it was my first time in Laax and at the Laax Open. Laax is such a beautiful place and it was great to see so many people that I haven't seen in a while, all in the same place.
The past two years haven't been easy for all of us, so it's great that those kind of events can happen again.
What was your personal highlight from the last few days? 
The pipe night final was my personal highlight. The sunset, the riding level and the energy up there was amazing… and it was my first time shooting at night.
And I might have to add the Caffè NoName's banana bread to my list of highlights, so good.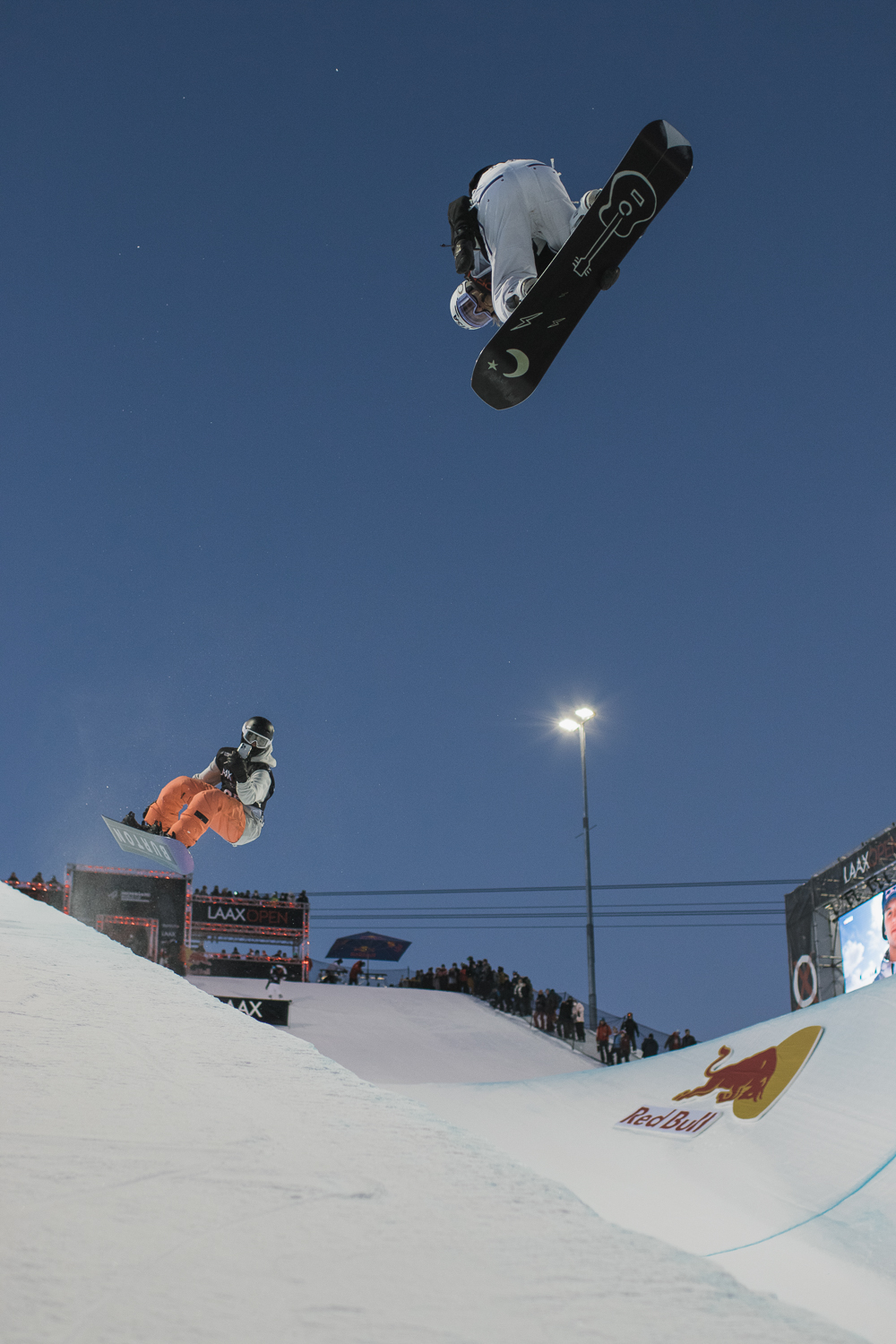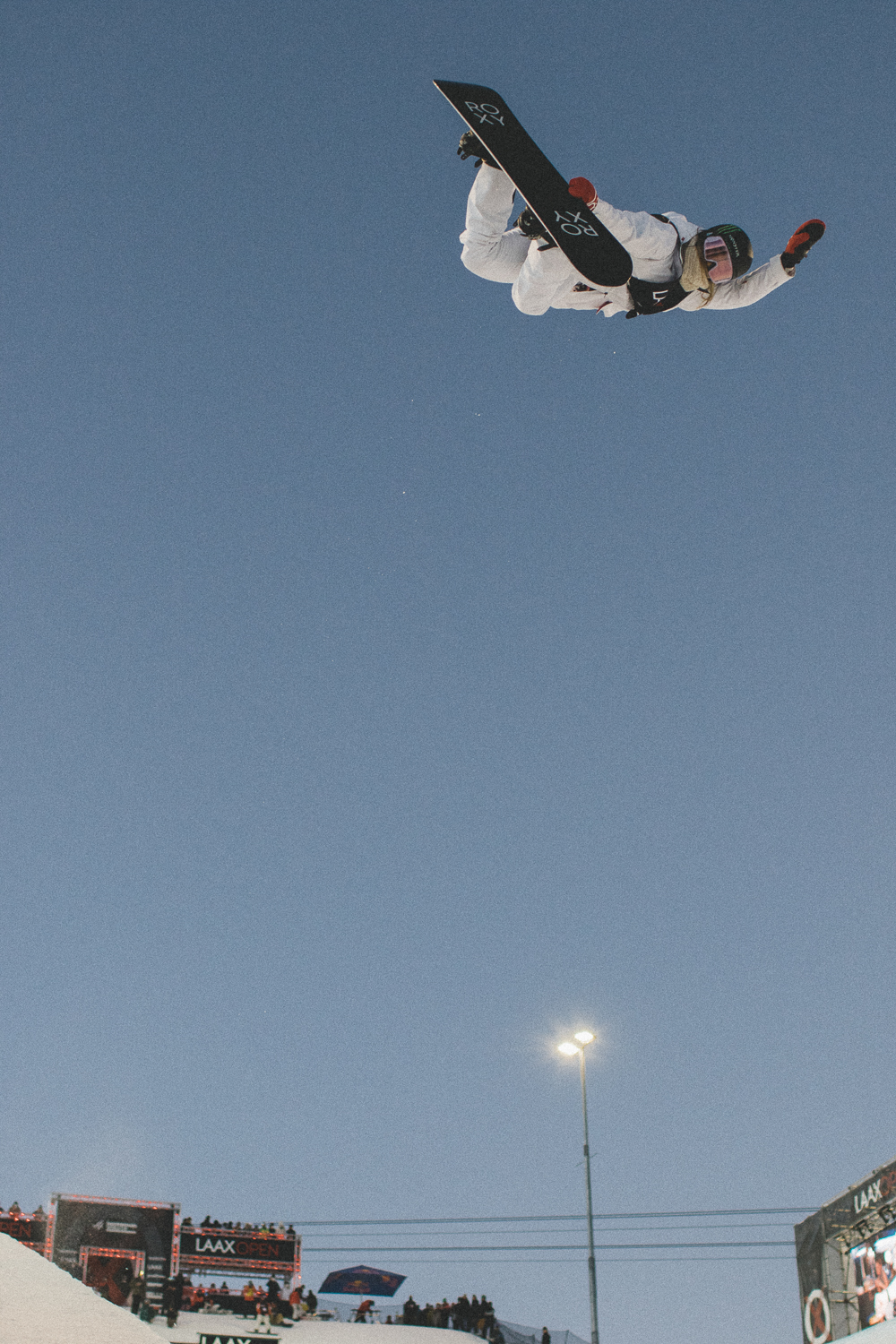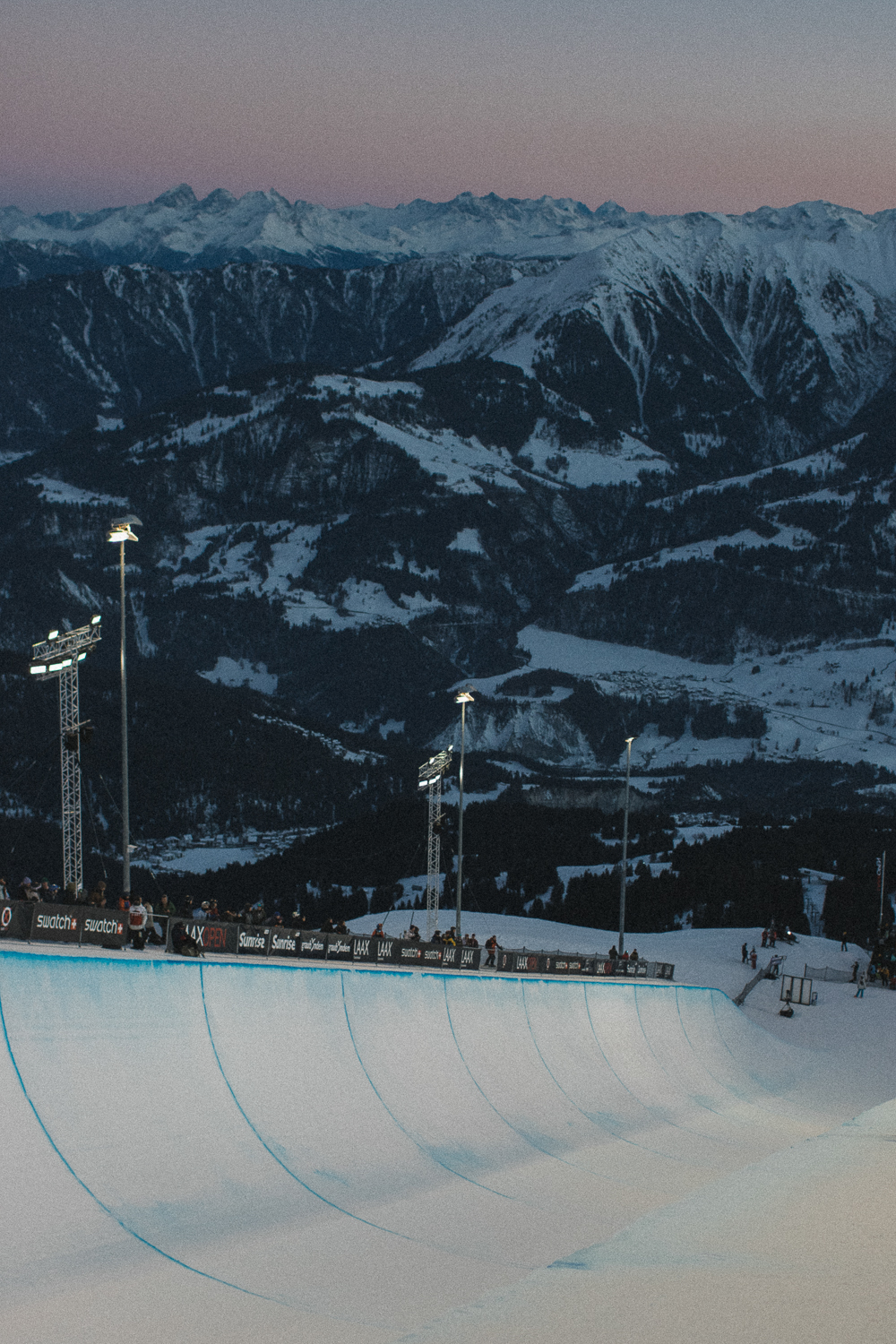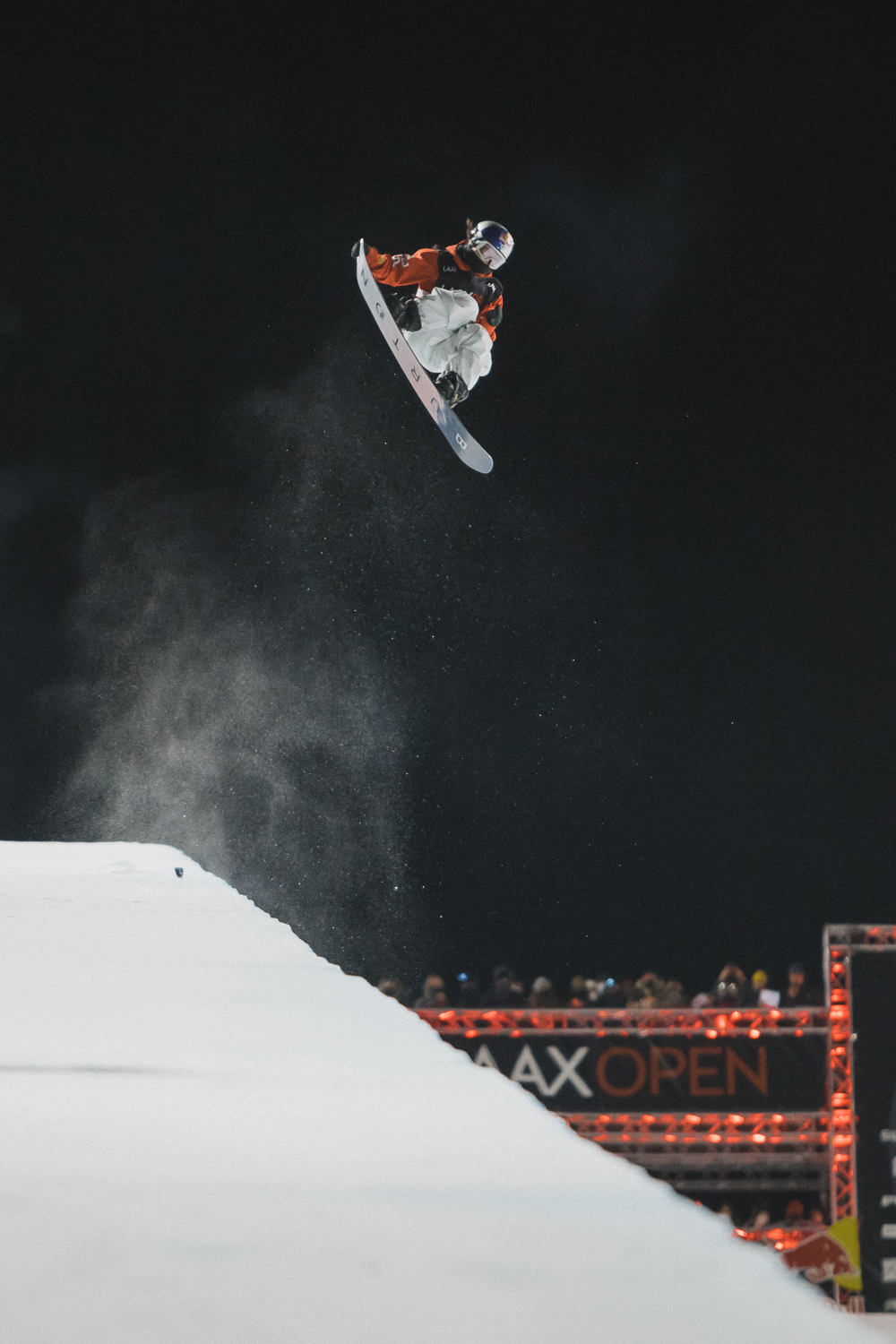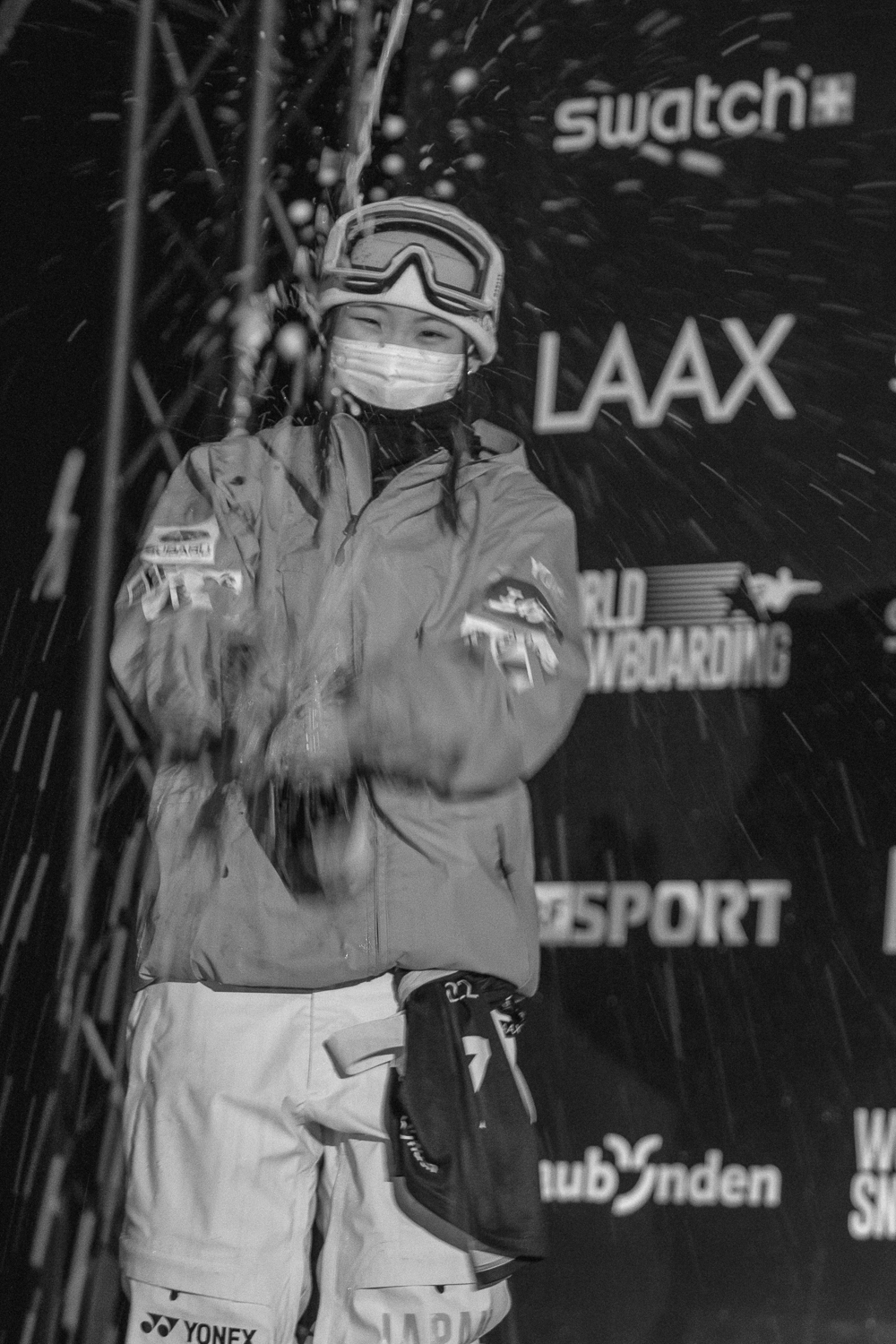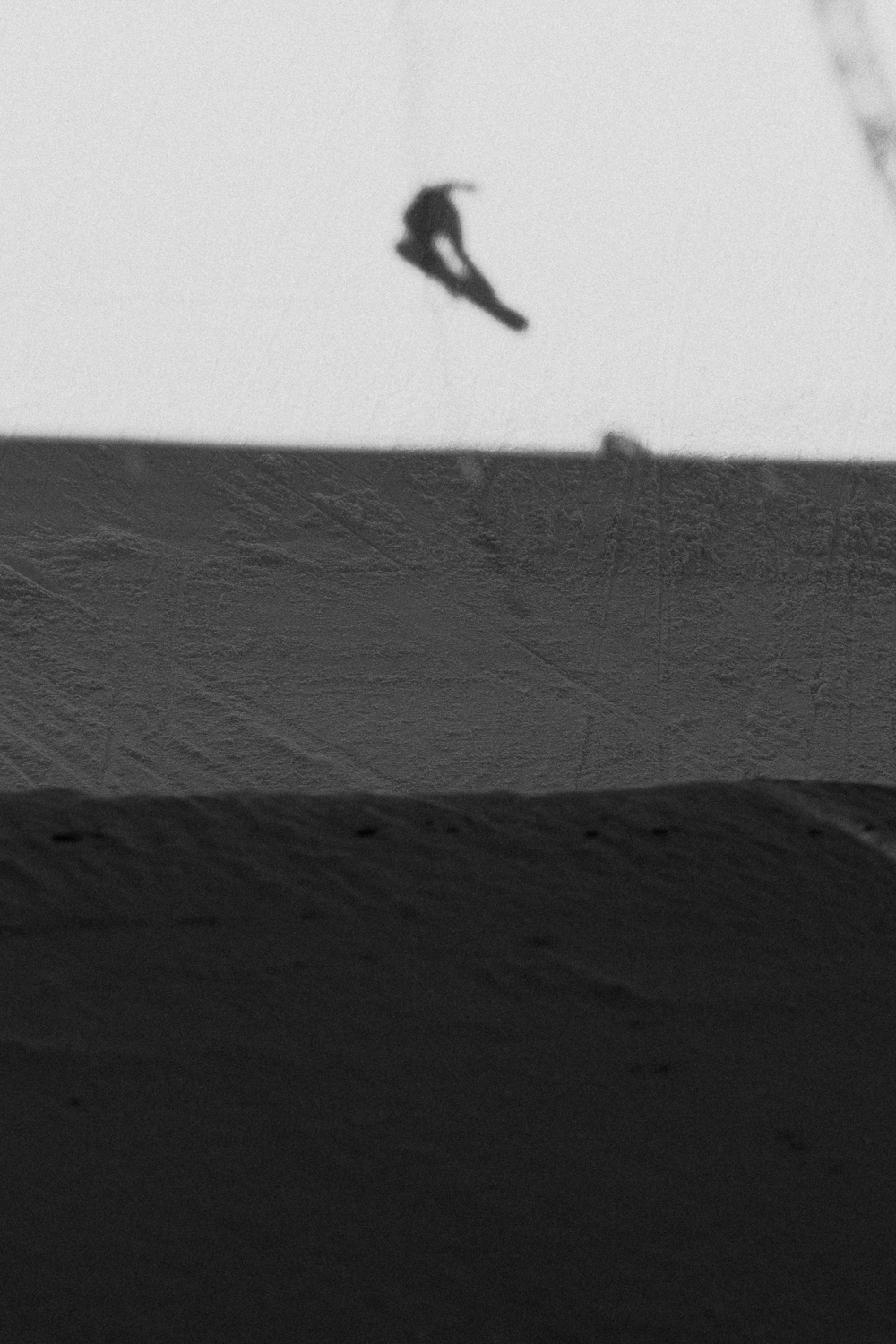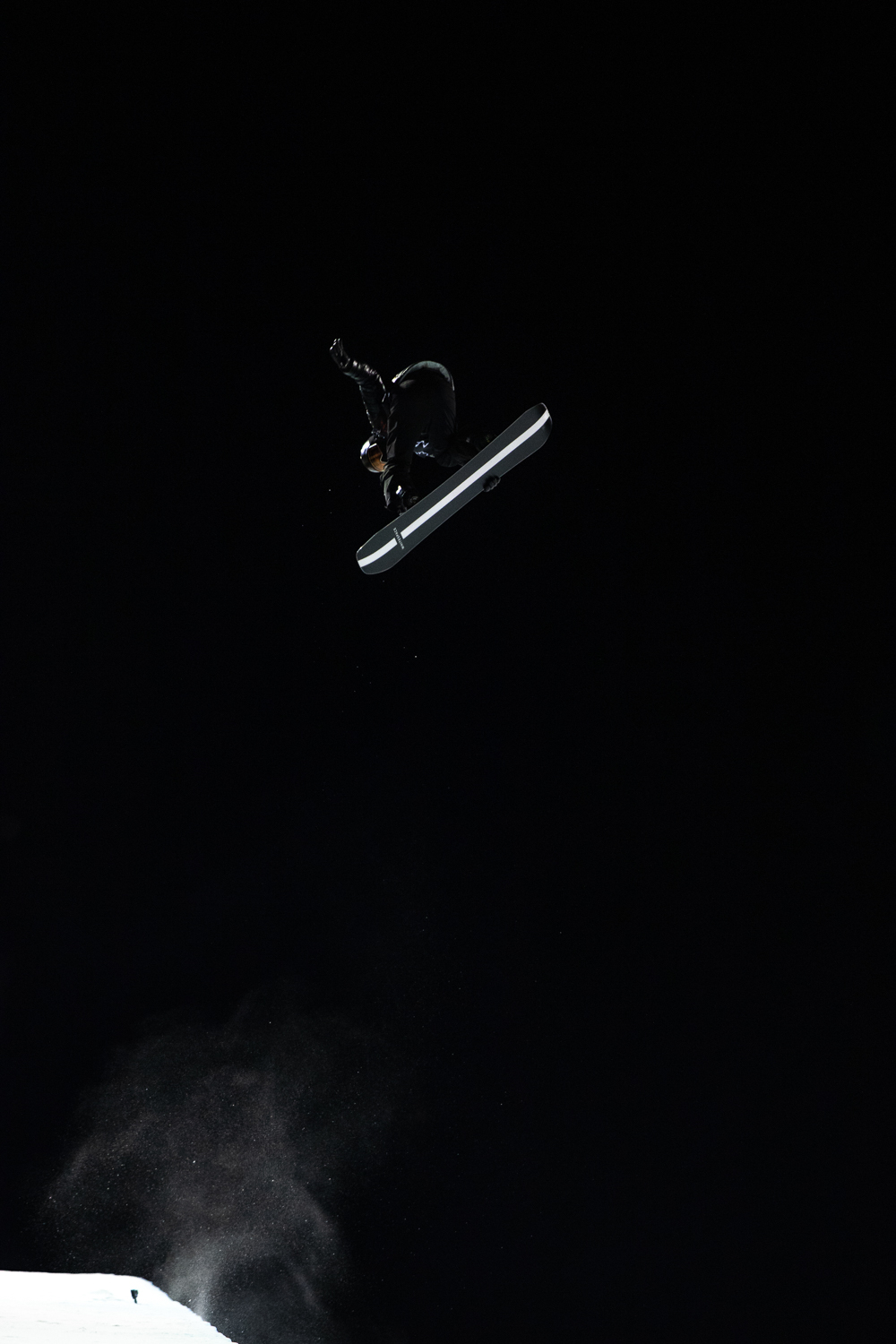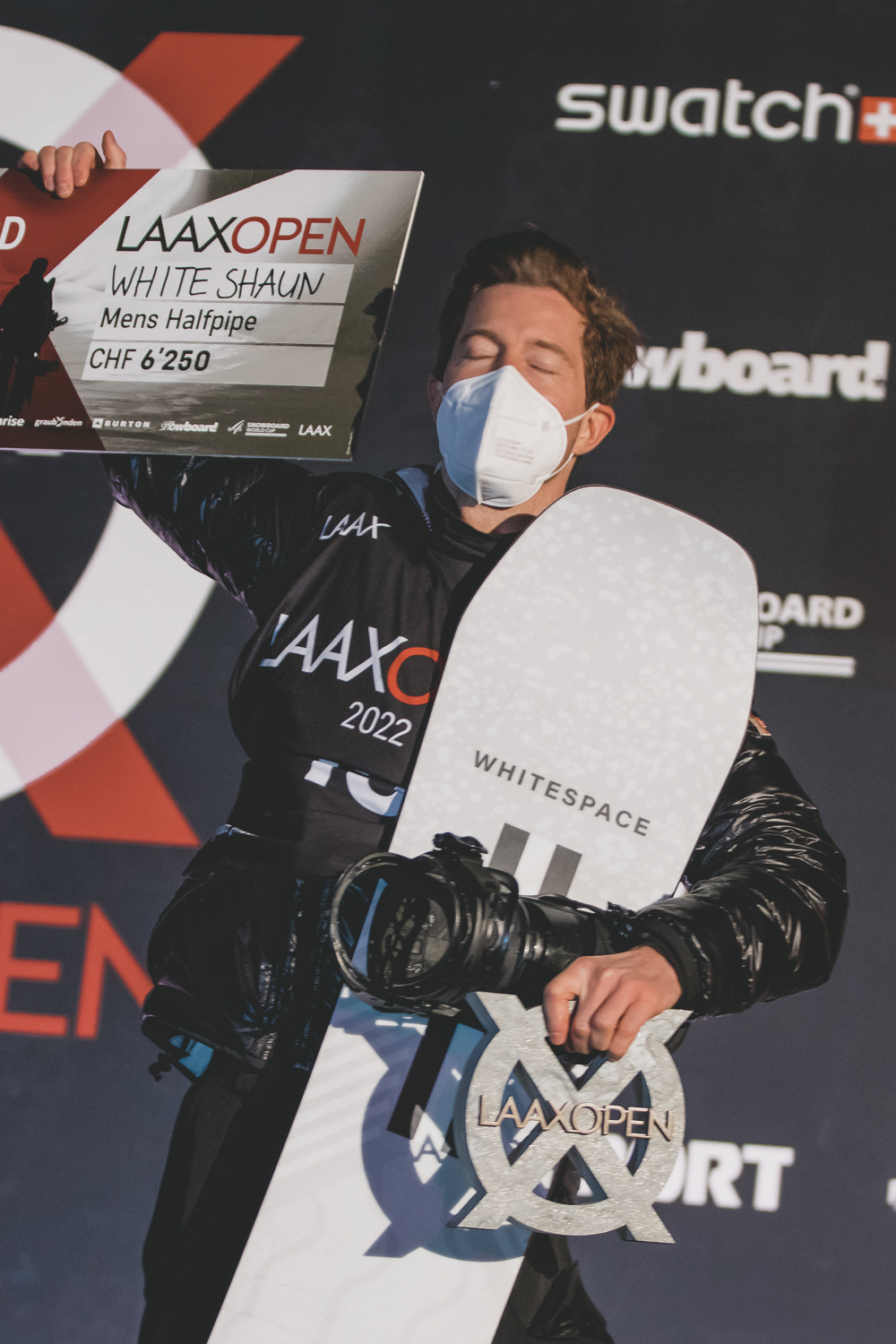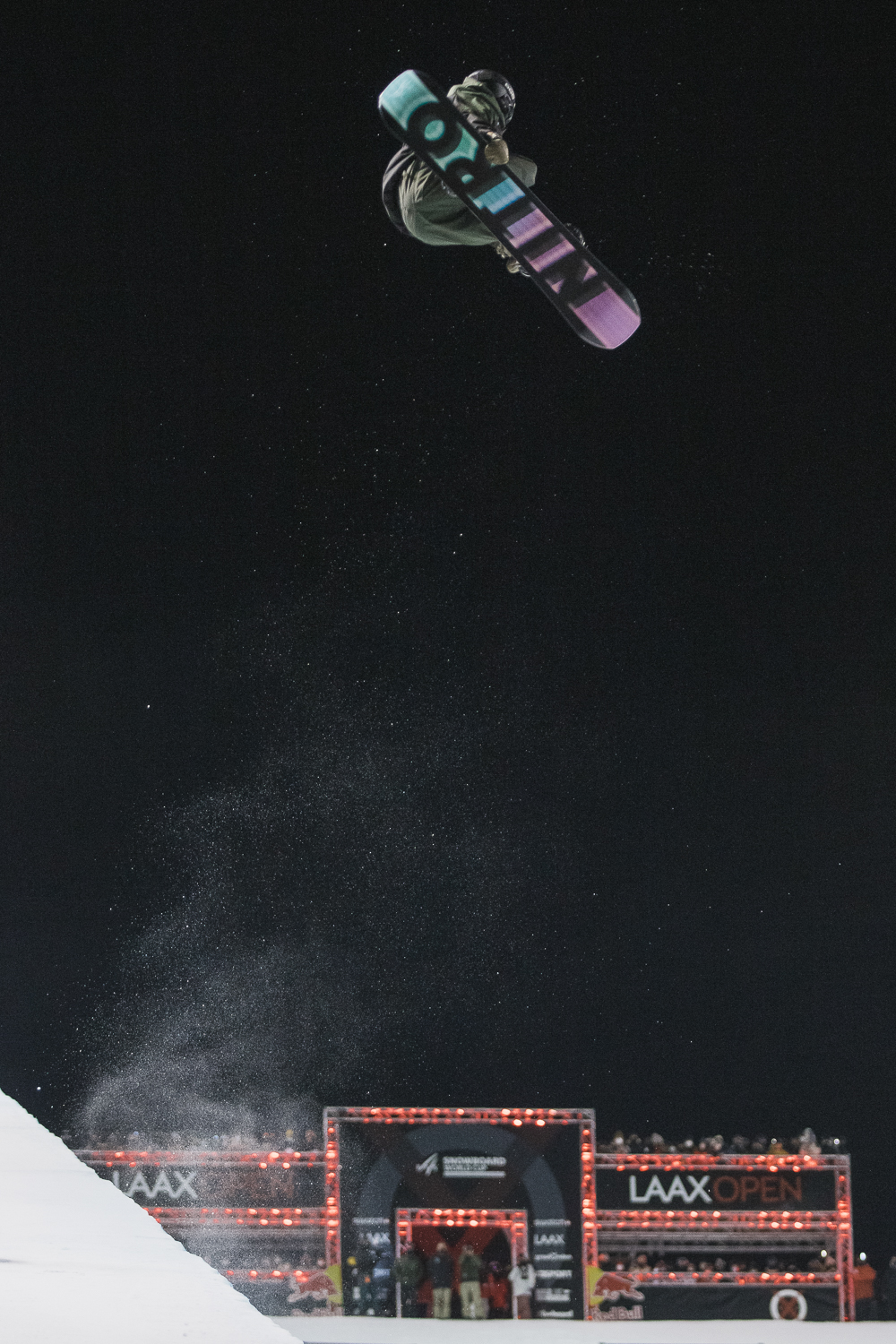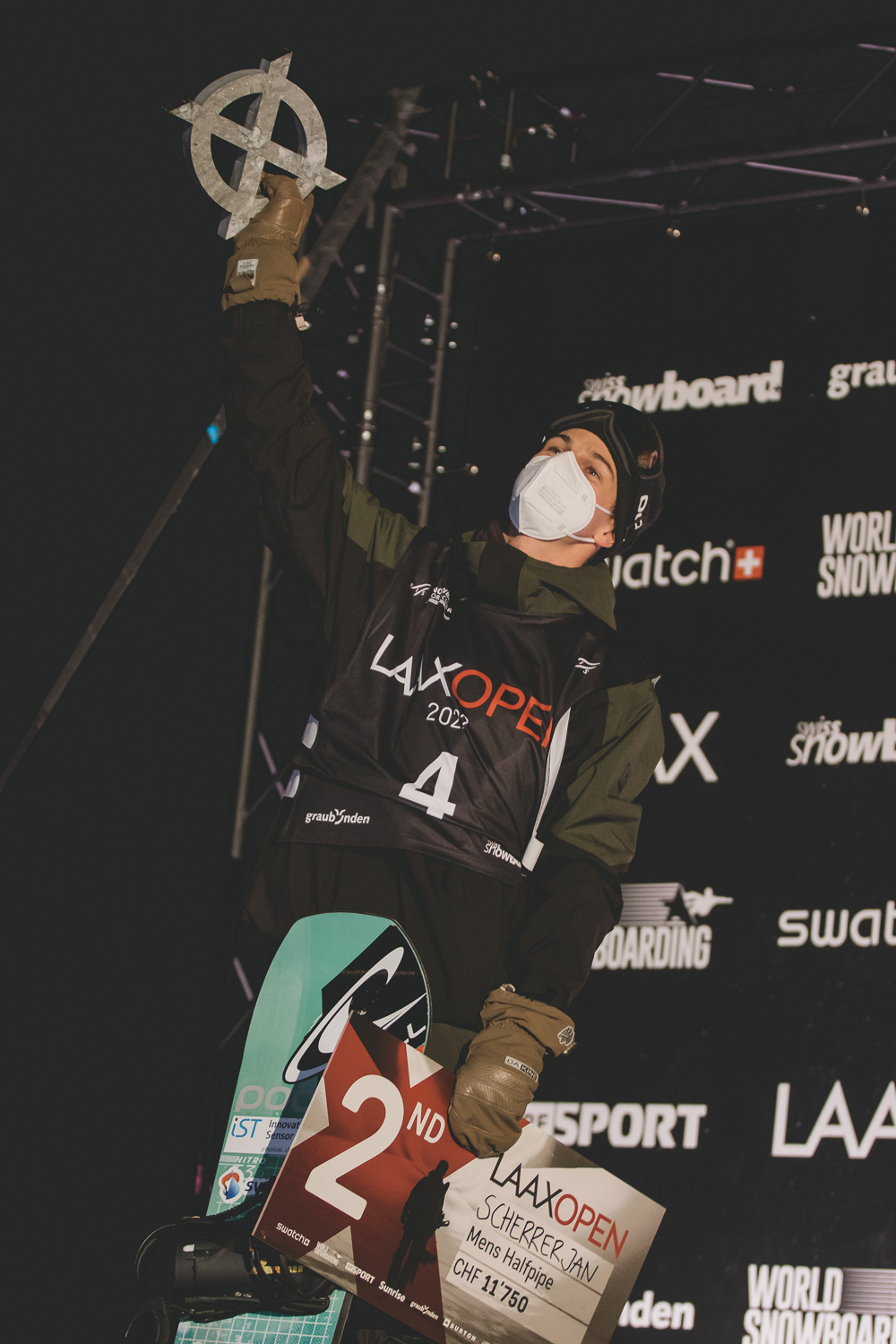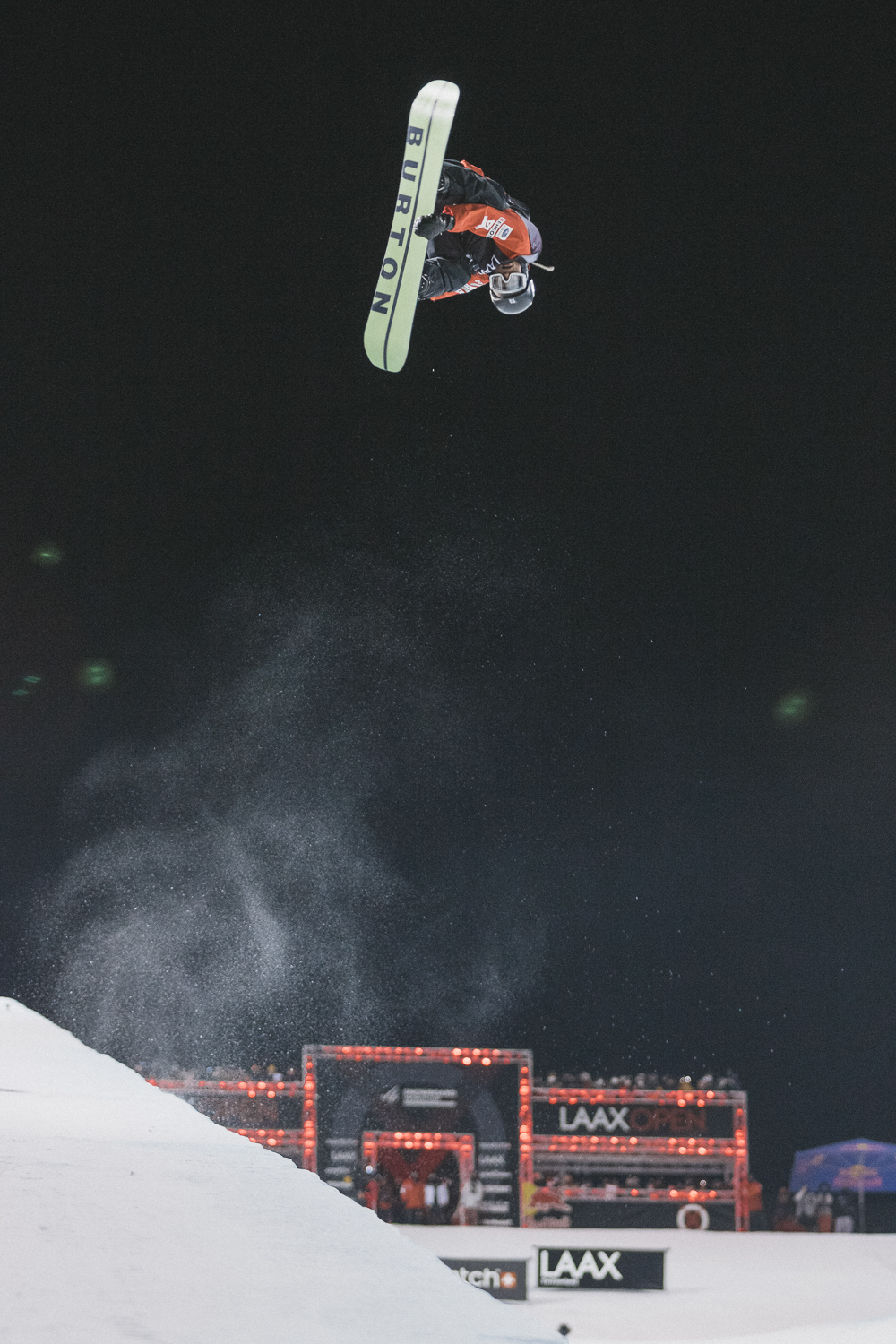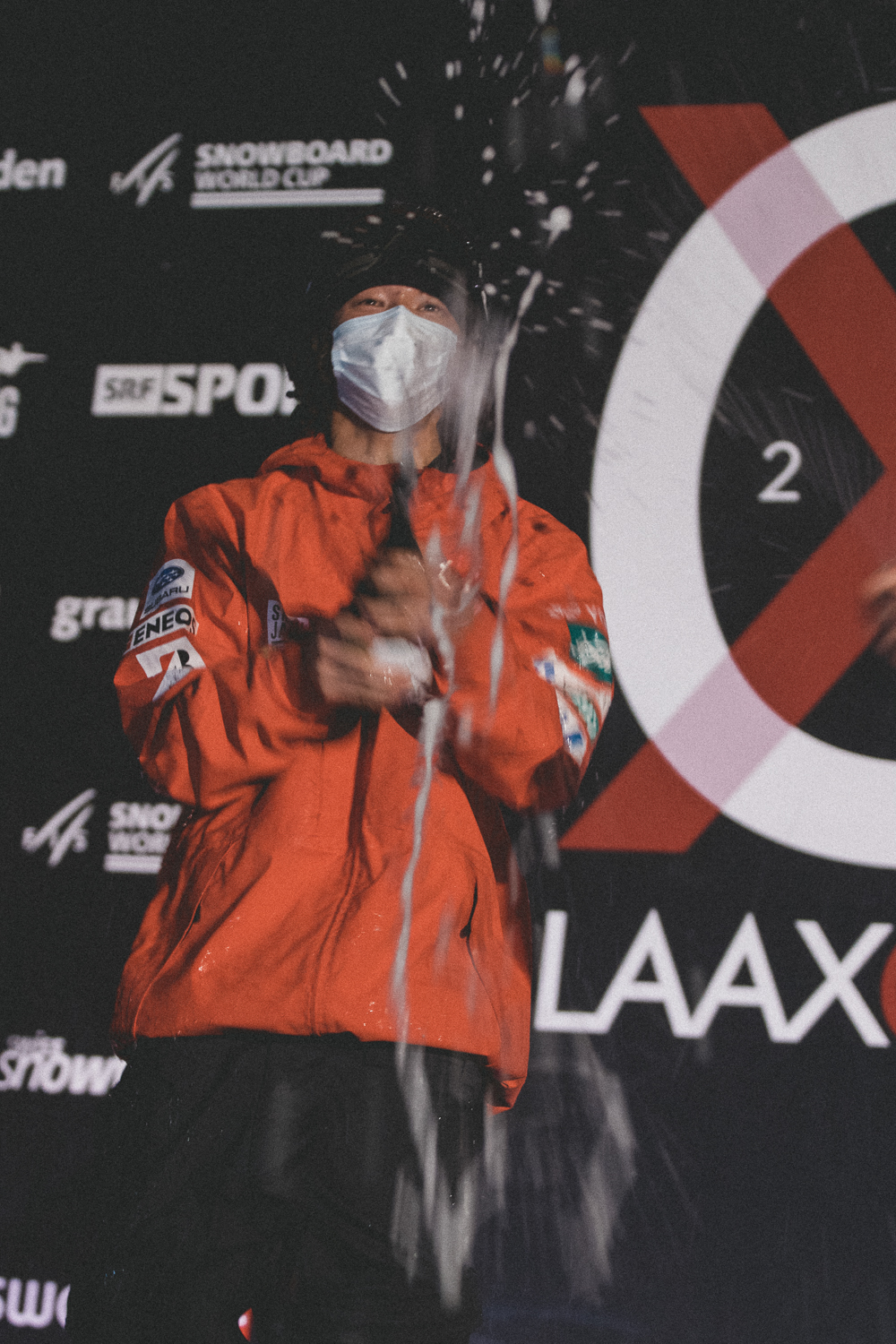 You shot a ton of photos over the course of the event, but I'd like you to pick just one and tell us something you like about it. 
I guess I would pick the photo of Shaun White in the pipe in the gallery above. I have a soft spot for symmetry, simplicity, and capturing the essential moment. And I feel like that photo really reflects what I personally like when I'm taking photos.
We recently did an interview about gender equality in snowboarding. How has your experience been working in this industry so far?
Overall it has been good and I was lucky to work with some great people who helped and supported me a lot when I started. But I definitely had some experiences when I felt like I was getting underestimated or not taken seriously, especially by other male photographers who have been doing this for a longer time than me. High-end equipment and experience help, but that doesn't necessarily make someone the better photographer. To me photography is art and art can't be judged. There are some amazing female photographers in this industry and in the end it all comes down to how dedicated and passionate you are about what you're doing.
Seems like a good perspective. Thanks for joining us in Laax Sina! We're excited to see more photos from you soon.