[Pictured above: Leandro Eigensatz filming for Mandala in Laax © Ahriel]
Mindset Productions has been quietly making a name for itself as the main underground film crew in Switzerland and their latest movie Mandala is another big step forward, thanks in part to the hard work of their new editor Mathias Wittwer. If you haven't seen their latest movie yet be sure to check it on our home page, or at the bottom of this post. If you want to hear more about the riders involved, check this story. Read on to get inside the head of one of Europe's most promising new movie makers…
Hey Mathias, tell us a little about yourself. How long have you been into snowboarding and filming?
I don't like to admit that, but it was Gian Simmen taking gold in the 1998 Olympics that got me hooked on snowboarding. Ever since, it was my biggest passion and a huge part of my life. But I went through tons of injuries which eventually made me start filming. I realized quite fast that it is something that I can be passionate about and soon I had more fun filming than riding. Once the first job offers started to come in, it was clear that this would be my future. Right now, after about 5 years behind the lens, I make most of my income as freelance filmer and editor, doing projects on and off the snow.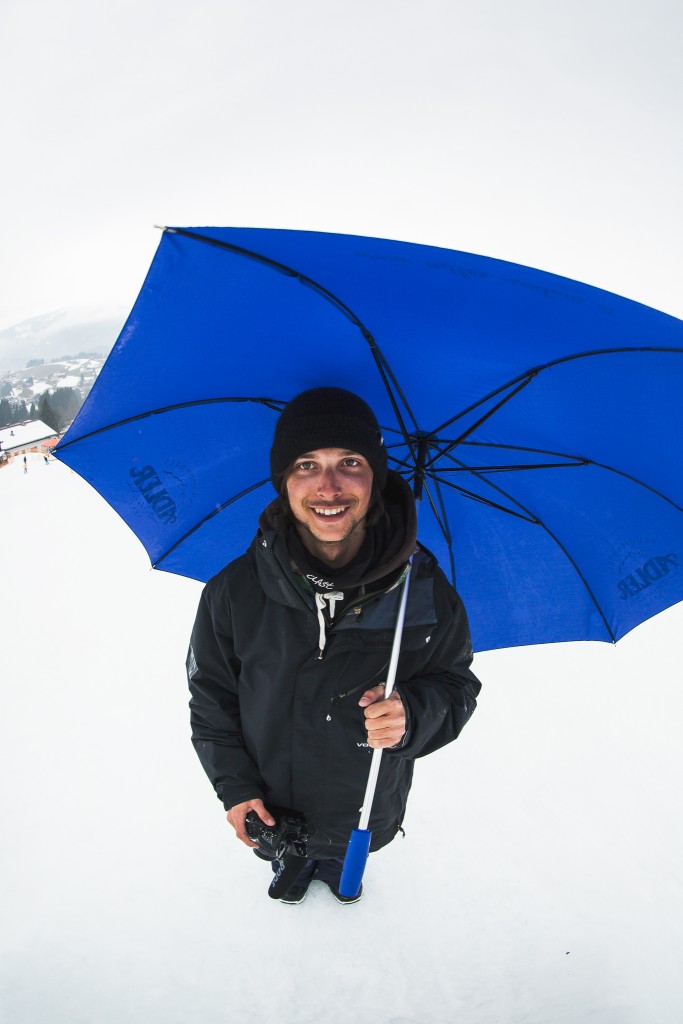 Living the dream! So what are some of the snowboard movies that have influenced you the most over the years?
When I was younger it was definitely Absinthe Films. Some of their movies like Saturation and Pop had a big influence on me. A bit later, street riding was coming up and so my attention shifted more towards crews like Videograss or Think Thank. VG is still the benchmark to me for how street riding should look like. Nowadays, I get kind of bored from what the most movies show. I still watch every single one coming out, but most of them just fail to excite me. That's why I get more inspired by surf and skate films like Cluster by Kai Neville or the Vans video by Greg Hunt.
Those are good ones for sure… So how did you end up in Laax?
I fell in love with this place when I started snowboarding. A good friend's parents had an apartment here and used to let me join them on the weekends. Since then, I was riding here whenever I could and travelled back and forth between Laax and Zürich. After I got into filming, and had been doing my own projects for a couple of seasons, I met Blume who is the main filmer from Snowpark Laax and creator of The Crap Show. I helped him to film whenever I could, which eventually got me working for Laax more and more.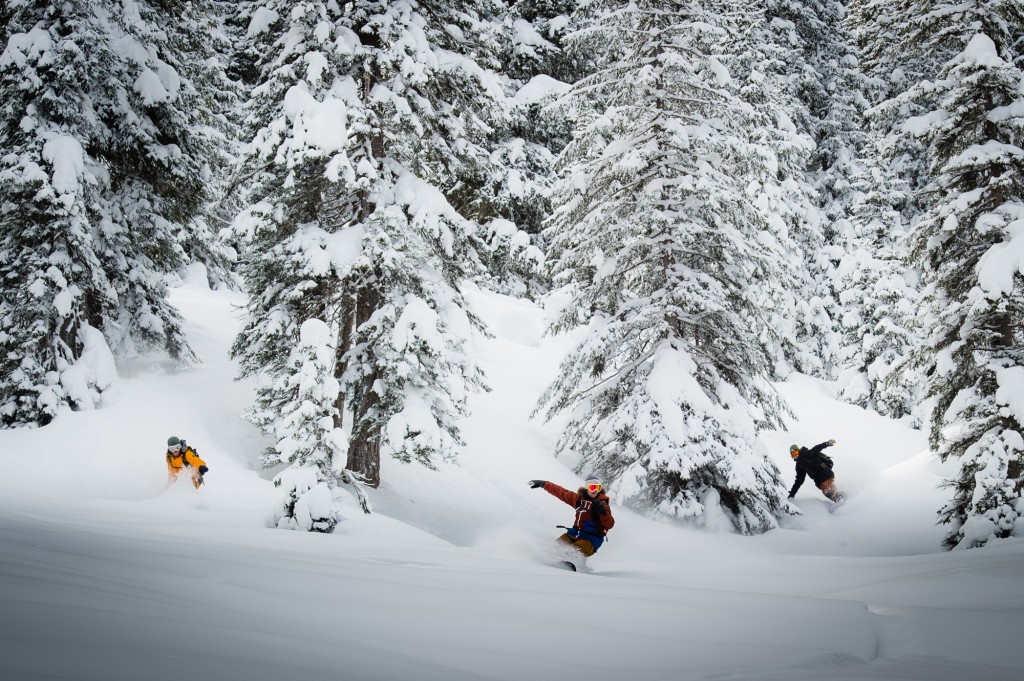 Is Mandala your first movie?
I guess you could say it is my first movie. Even though I only filmed a very small part of it, I edited the whole film by myself. Fortunately, one year before, I helped Blume on the second Laax movie, "Tales from the Crap". So I was kind of prepared and knew about the load of work that was waiting for me.
How did you get connected with the Mindset guys?
I got to know them when we were filming for an episode of The Crap Show. It took quite some time until we started working together, but then everything happened really naturally. After filming some spots and hanging out, Arda Secre approached me and asked if I wanted to edit their next movie. Ever since then, I'm a part of the crew and I put pretty much all my spare time into Mindset Prdctns.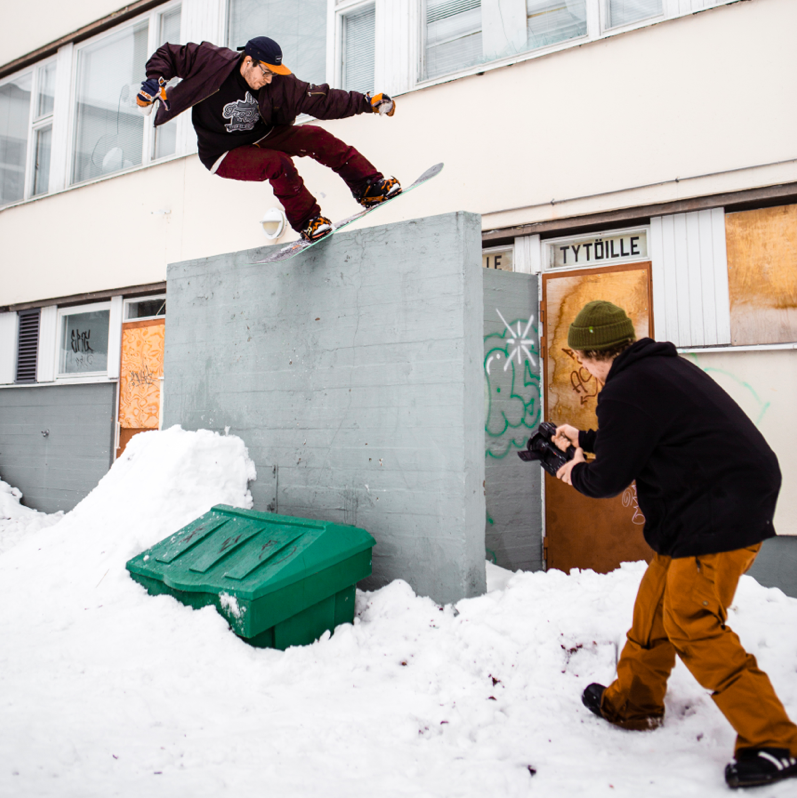 Was it you that chose the name of this year's project?
I had the idea for it, but I discussed it with most of the riders to be sure that they were happy with it. We always try to make those kinds of decisions as a crew, but it can definitely make things a lot harder.
Is it strange editing footage that you didn't film?
Not strange but totally different. When I'm filming, I already edit the trick in my head. That way I kinda know what establishing shots could work for a particular trick. With this project there was none of that. The footage I got was one big puzzle and figuring out a way to get it together was pretty difficult.
Was there any footage that you got that surprised you?
A lot of it really surprised me. I think everyone really upped their game from what they showed last year, especially Flo Arnold and Cédric Gisler. The amount of footage they got in such a short time is amazing.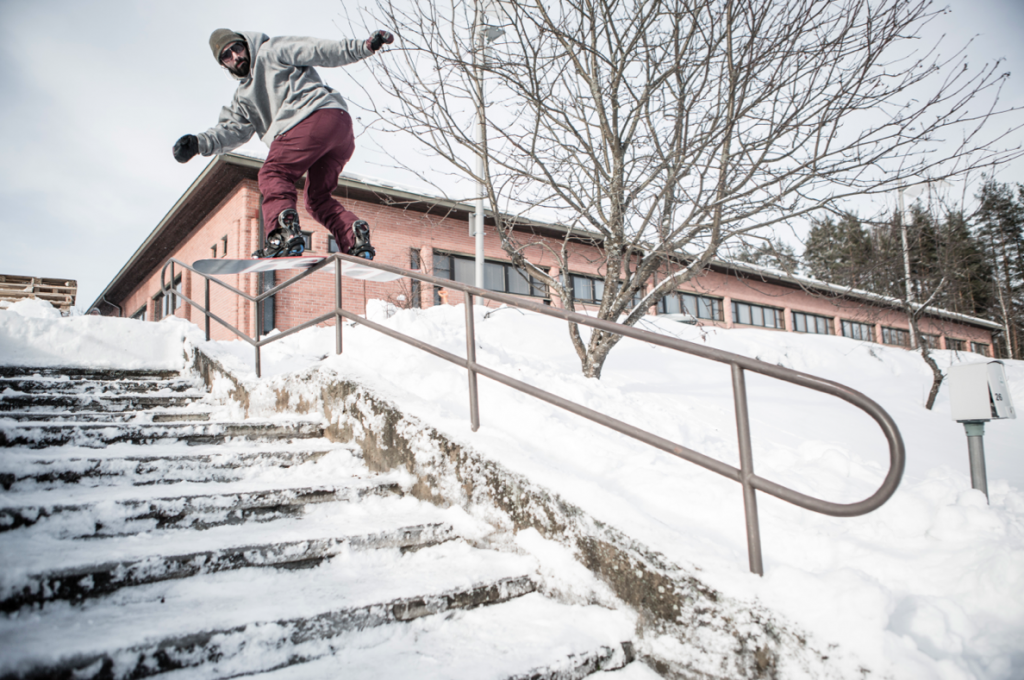 Do you have any advice for riders who are trying to film each other?
One thing that I can't stress enough would be to film lifestyle. By lifestyle I mean everything around the tricks. This gets forgotten way to often and I think it's really what makes a movie unique. A good film shows more than just the riding, so you need to document everything that happens.
For sure. Action is important but it takes more than just bangers to make a good movie…
How did you guys go about selecting the music for Mandala?
This might just ruin what I said about making decisions as a crew, but I choose the songs by myself. There was some input from riders, like Max Wettstein who came up with the intro song and the song for his own part. But it's always hard to get on the same page when searching for music. With me especially, because I tend to be super picky about songs I want to work with.
Never met a good editor who wasn't picky!
So what's your plan for this season? Are you guys doing another Mindset movie?
We will do another movie called "Creamy". We got quite a good crew this year and I even got a budget for traveling. This means I will be able to go on trips with the boys and film a lot more of the next movie myself. I could not be more stoked about this upcoming season!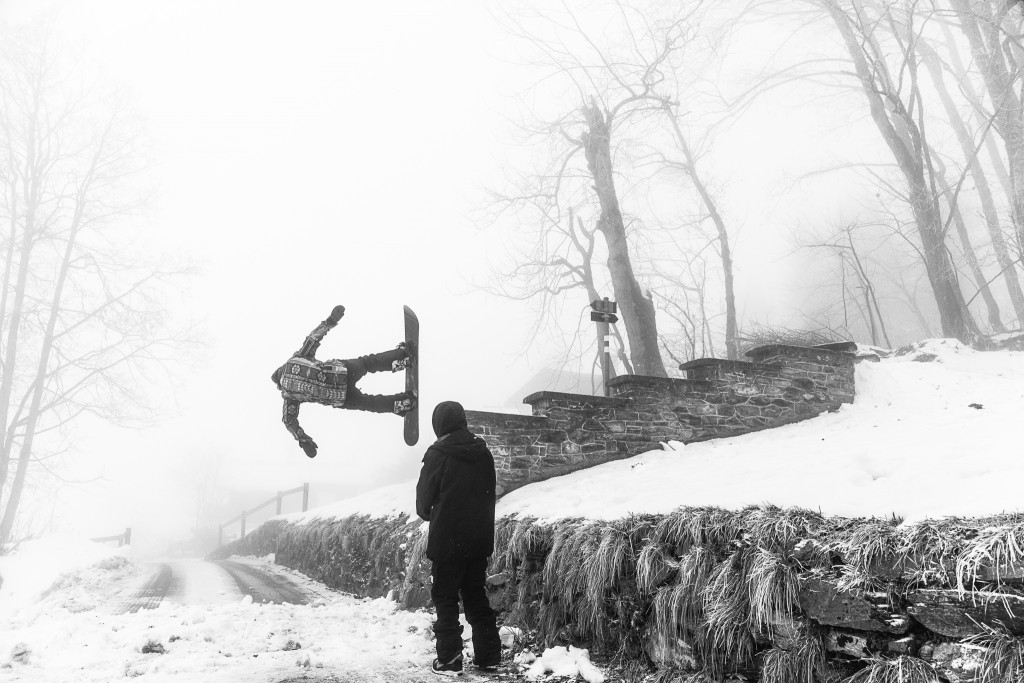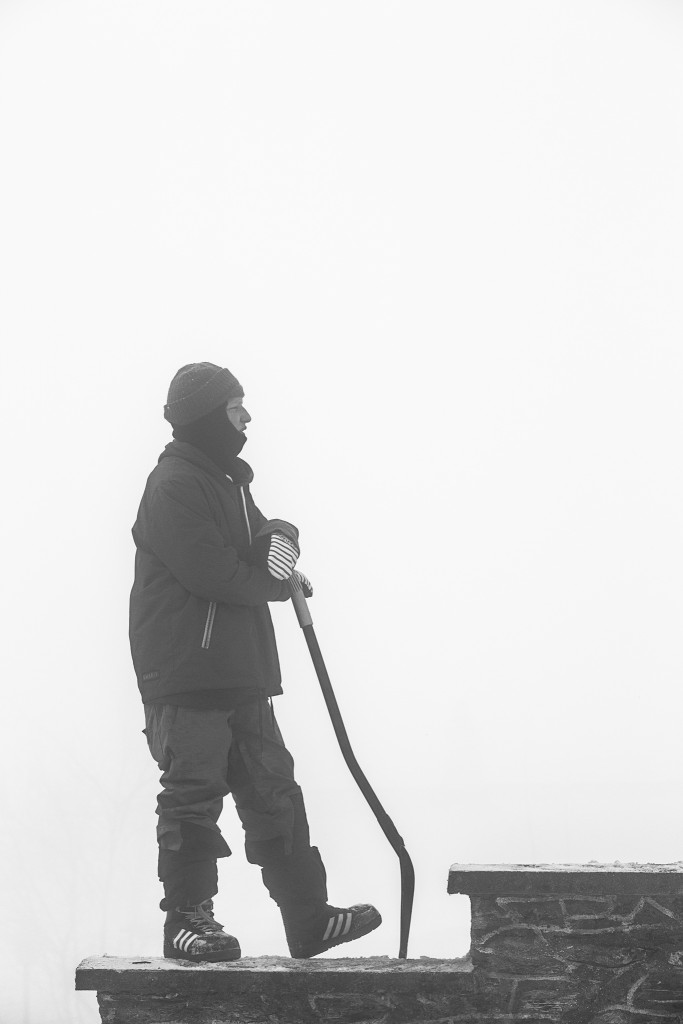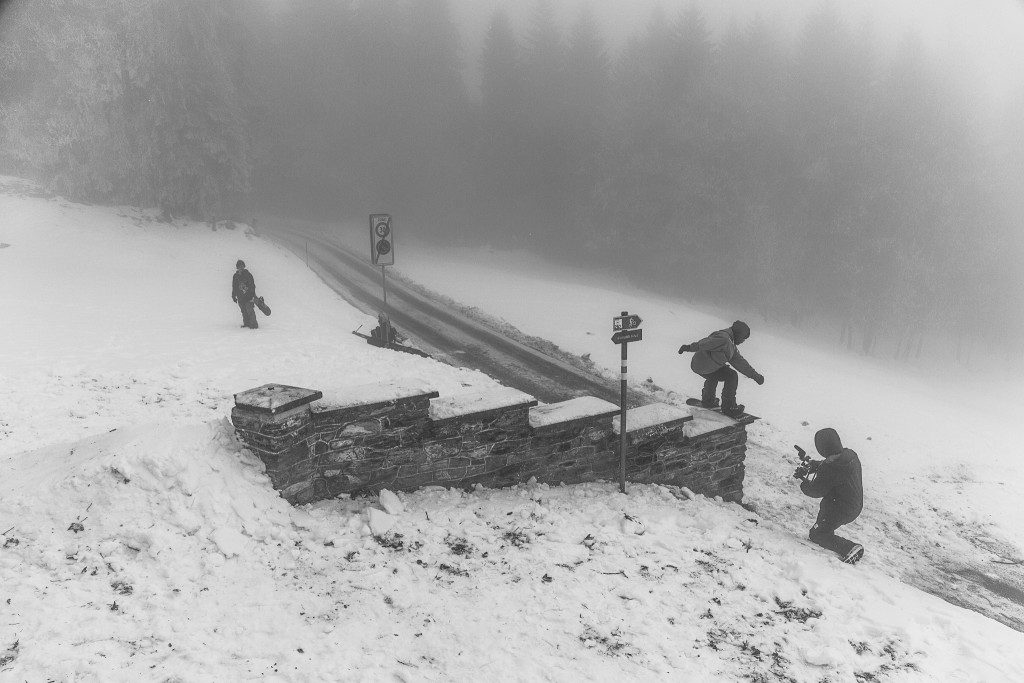 Have you guys gotten some shots already?
Actually, we did. Just two days after the Mandala premiere we went out and filmed the first spot. Since then, the lack of snow in Switzerland made it hard for us to be productive. It's just a waiting game right now.
Will it be mostly the same crew from this year?
Severin van der Meer and David Djite are working on some other projects. Except for that, it will stay the same. But Mindset is not really a fixed crew of riders. We are more like a collective where there is always room for new additions. I really hope we can expand and get even more riders involved in our new project.
If you could recruit two new riders to be a part of this year's movie, who would it be?
Louif and Nico! Just kidding. To be realistic, it would be sick to have Max Buri back. He's got the best style and is an amazing rider to film with. But he is working on an Absinthe part. Another one would be Dario Burch, I've seen him ride in Laax a lot and he's been killing it every day! He's got a tight contest schedule though, so there's not too much time left for filming.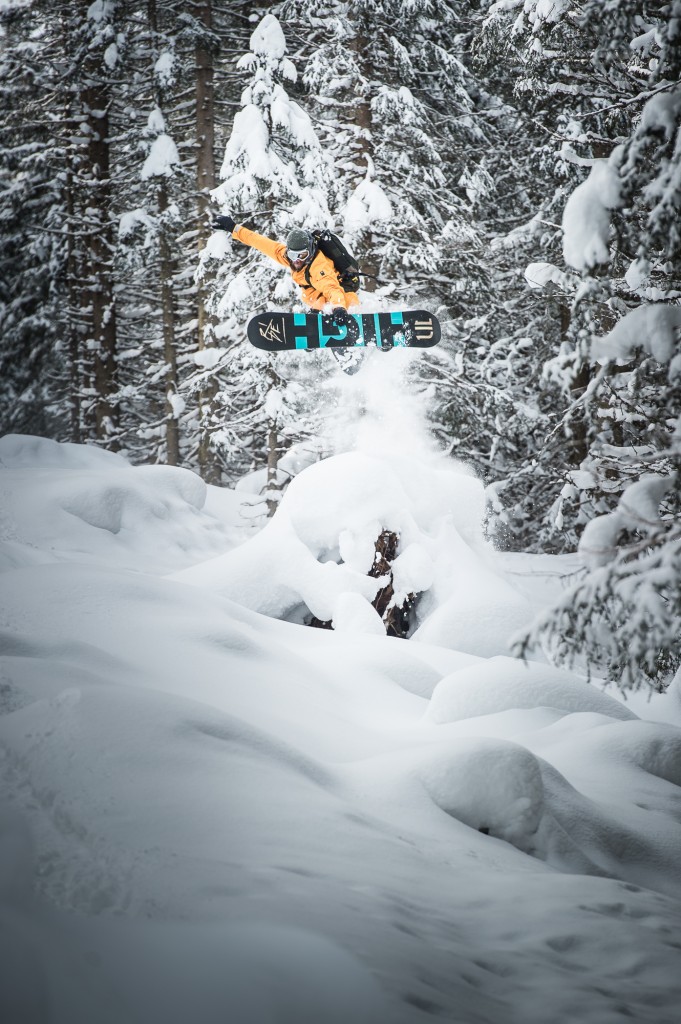 Yeah Dario would be a perfect fit! Hopefully he'll be over the whole contest circus soon…
If you could get a nice budget to go on a trip anywhere this season, where would you go and who would you bring?
Well that's exactly what happened, we got some budget and I will spend almost all of February in Finland filming street with the whole crew. If money would not be an issue, I would take the gang to the states and hit up all the famous spots we only see in the big movies.
Nice! Hopefully that will work out next year…
Thanks for your time! Any last words?
Thanks to all our sponsors for supporting us and thank to all the riders for sending it!