(pictured above, Roy Brönnimann – Pow Slashing – Grindelwald)
Instagram is by far our favorite social network, but it's not without mixed feelings. Showing tiny low quality photos is just not our style here at Whiteout. But without a doubt that network is packed with bangers and occasionally it introduces us to a new talent who really impresses us. Such is the case with Kuno Egli. He hasn't been shooting long, but he's definitely got the eye…
Hey Kuno, can you tell us a little bit about yourself? Where are you from and how did you get into snowboarding and photography?
I was born in Davos and grew up there. Got into snowboarding maybe at the age of 12 or 13. Went riding all the time. Together with my friends, we started filming each other. Sometimes we took some pics. I really liked filming and taking pictures, but riding was more important to me.
About 2 – 3 years ago, I was thinking about buying a DSLR. Then, during a trip in summer 2014, my old bridge camera broke. This was the moment to buy that DSLR.
In 2010 I moved to Berne, where I now live with my girlfriend and my son.
Your composition is often quite creative. Where do you get your ideas from?
Thank you! I just like trying out different stuff and angles. One source of inspiration are the Yawgoons edits or Scott Stevens' parts; so much creativity!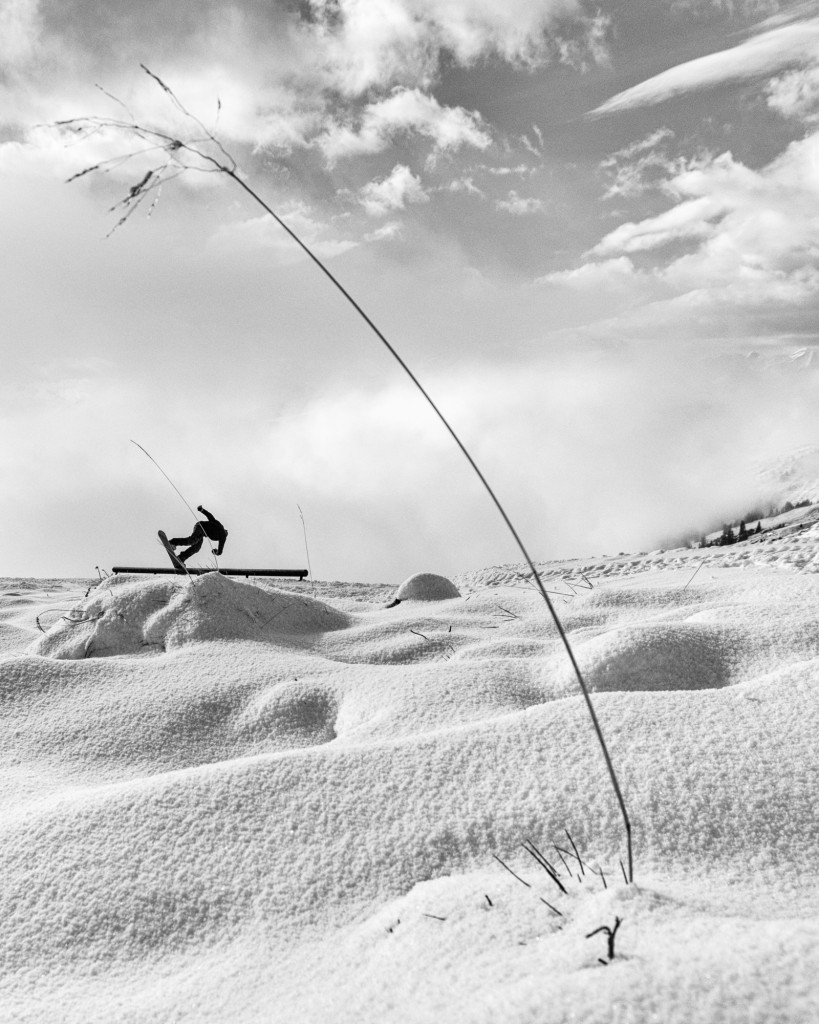 Who are some of your all time favorite photographers?
Tough one. In no particular order: Lozza (those covers of Nicolas and Markus with the snow cube were amazing), Lorenz Holder (that BW shot with the man and the dog in the foreground is probably my favorite snowboard photo ever) and Dominic Zimmermann (that TWS Cover with Hitsch is amazing).
 You're running a pretty nice insta feed (@kunito80). What is it that you like about that platform?
Thanks! I'm still a beginner, so it's nice to get some feedback and to see what people like.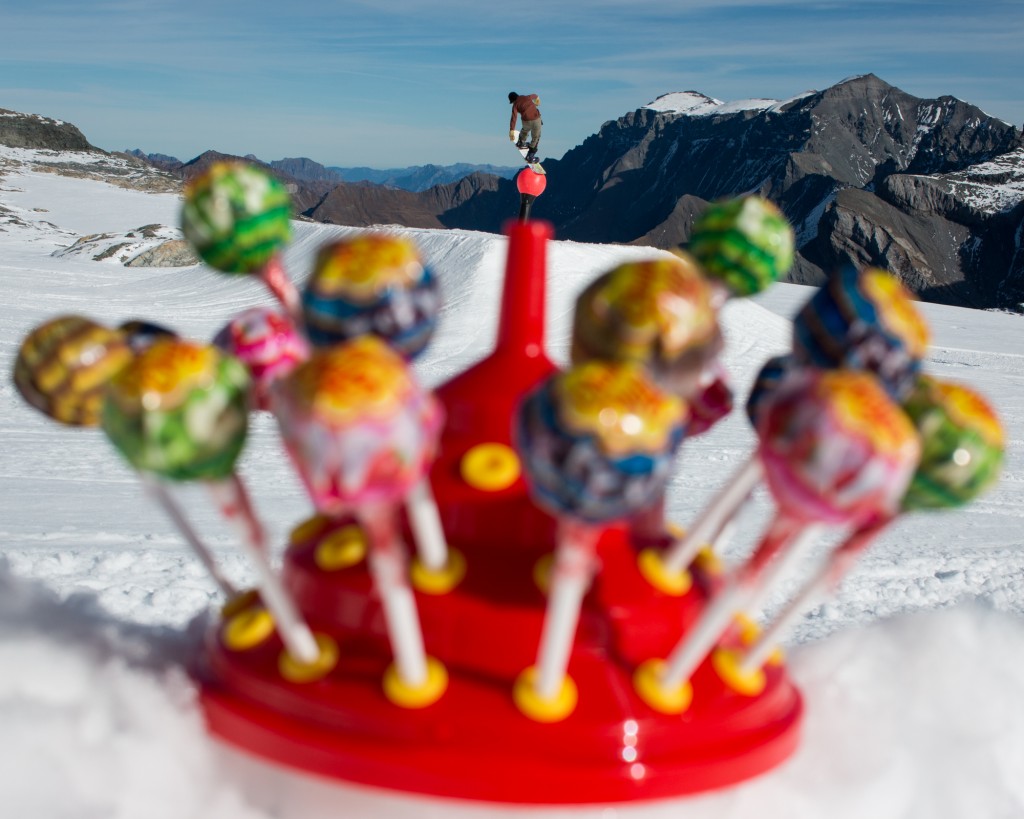 You mentioned you've never sent a submission to a snowboard magazine before. Why's that?
This is only my second season of shooting and I still have a lot to learn. I'll try and keep some of my shoots for submissions this season.
Do you have an all time favorite photo? And can you share the story behind that shot?
One of my favorites is a pic of Fabio Prosdocimi that I shot last season in Laax. In the morning I went to the Vorab. I tried and tried but nothing was working and at the same time my hands were freezing. So around noon I went down to the Crap, to the beginner's park. I tried some angles and found one with some gratings in the foreground. After a few tries I got this one pic of Fabio. When I saw it on my display, I was really happy.
How about one that got away?
No special story, just those days when it only rains, the lifts aren't running or me not realizing what's not working properly with my camera…
Who's your favorite rider to shoot with?
Andi Bützer. I've known him for years. I really like his style, he can ride everything and it's always fun. Thanks Andi!
Describe your dream trip. If you could hook up any crew to go shoot anywhere, what would that look like?
The crew would consist of my friends plus Michi Albin, Nicolas Müller, Gigi Rüf and Scott Blum. We would be shooting powder in Davos with the whole mountain to ourselves.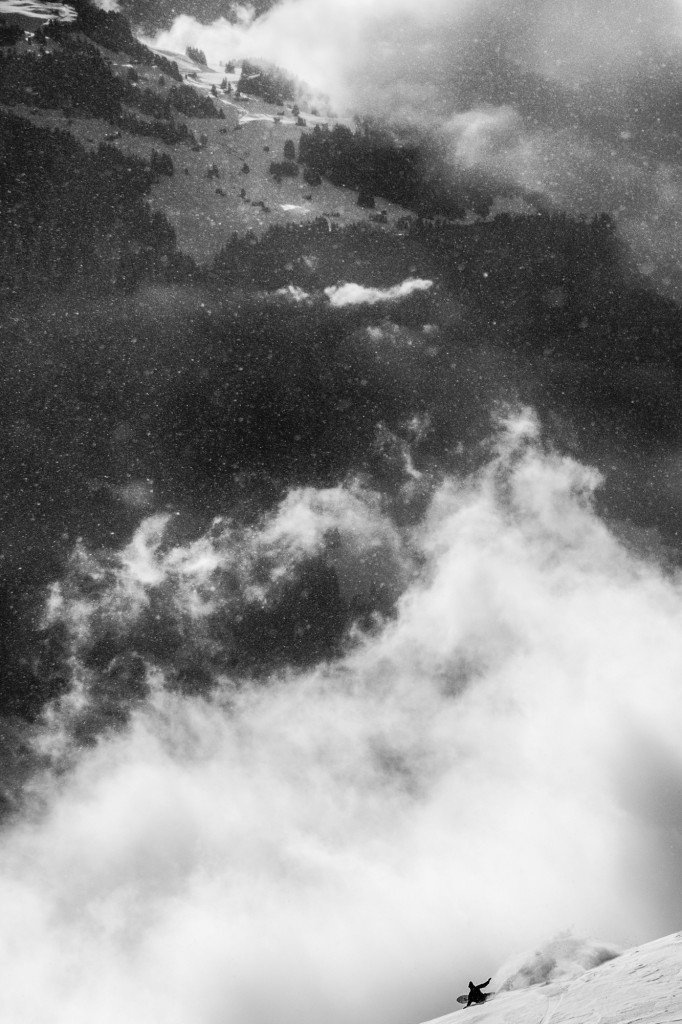 Alright, thanks for your time! Anything else you'd like to add?
I want to thank Whiteout, Sandra, Cla, my family and friends, everyone who supported me and everyone who took the time to shoot with me.