I first got to know Max Buri in 2013 when he scored both the cover and the main interview in Whiteout 33. He had just left the Swiss Team and that issue helped launch his transition from competition to filming. Its theme was the future of Swiss snowboarding. At the time, we weren't sure what the future held, but we were hopeful that guys like Max would be a big part of it.
Since then, Max has lived the dream, traveling the world and riding with his heroes. Now he's back on page one of our latest magazine. But while a good method may be timeless, the world of professional snowboarding has changed a lot in the last few years.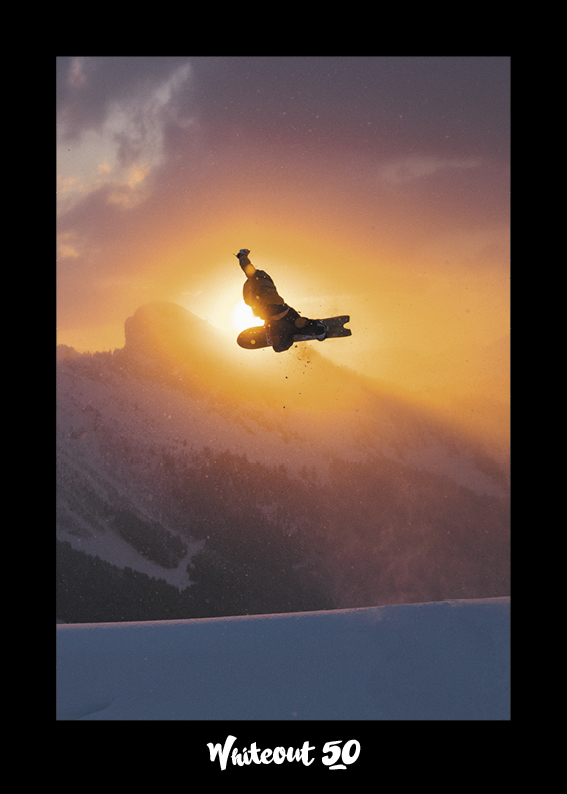 Max's time filming with Absinthe helped him turn pro, but after 20 years, their tradition of annual movies has come to an end. Adidas made Max's childhood dreams come true when they sponsored him, but they left him hanging when they cut the majority of their team. It's a new era in snowboarding where followers seem to matter more than leaders, and legends can get cancelled at any time. But Max is still here — and even though he doesn't spend a lot of energy on self promotion, he's actually busier than ever.
Beyond all of the business stuff, the biggest change for Max and his girlfriend Christina came a year ago when they welcomed their daughter Mila to the family. Fatherhood suits Max nicely, but it's still a bit surprising seeing him in that role since he's always had a bit of a Peter Pan vibe.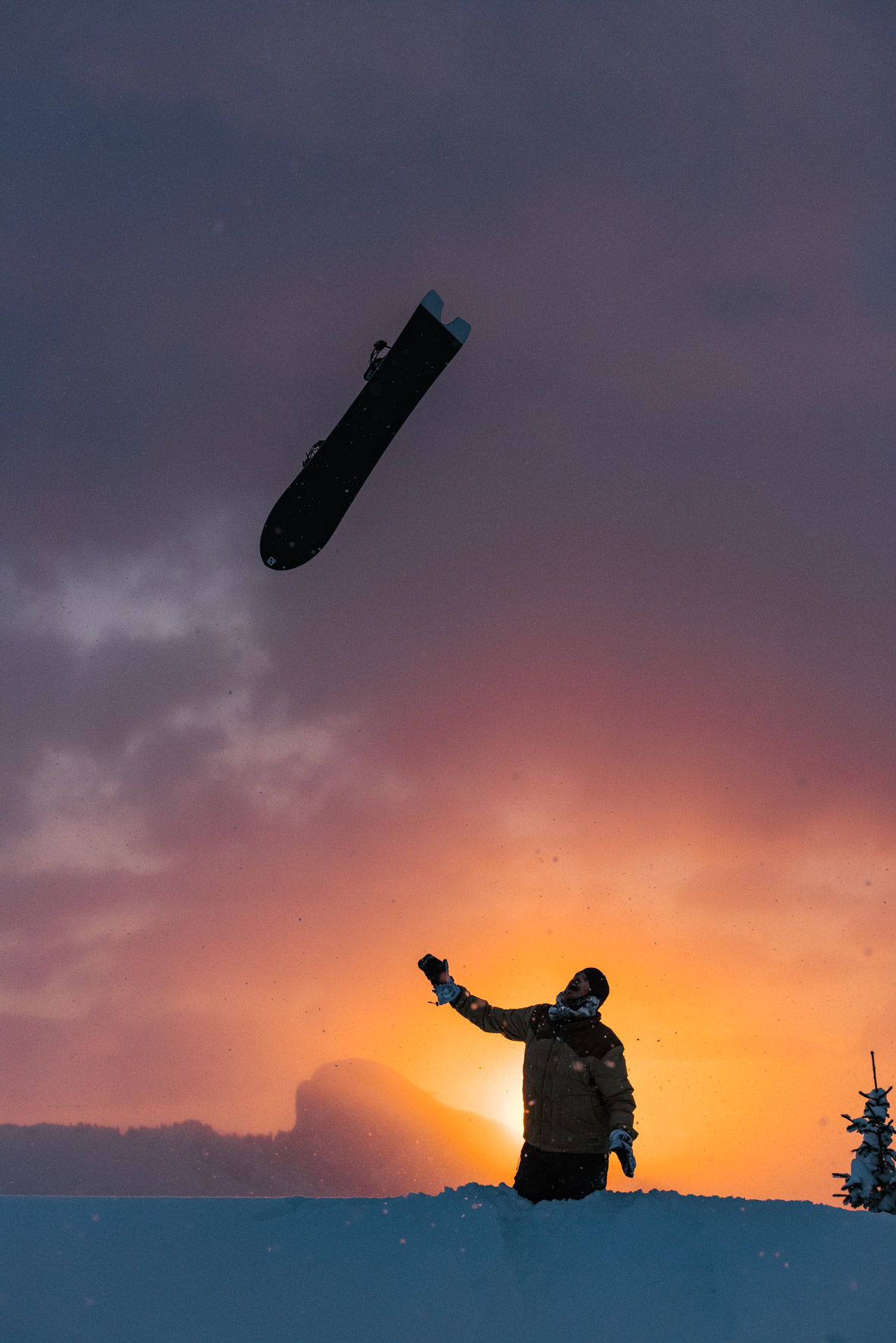 The ability to never fully grow up is an art that Max has perfected. He's playful and easygoing, yet somehow manages his own business, a pro career, a movie project and family life. If you'd told me five years ago that Max would be wearing two of those hats at the same time, I probably wound't have believed you. All four pretty much blows my mind.
Still, running a shop makes sense, since retail is the family business up in Grindelwald. That town and those mountains mean so much to Max. So after years of travel, it's not surprising that he wanted to settle down there. Clubhaus, sits on G-Town's main street, not far from his childhood home. It's his first baby and his creative outlet, offering an oasis of modern street culture in the middle of a sea of cuckoo clocks and cowbells.
Through the shop, Max has already been working to build up better skate parks in town. On the mountain, he's organizing avalanche training for anyone who's interested. And as things get less complicated with Covid, he's got ideas for more events. "We need to bring back more jams… more of that rawness that snowboarding used to have."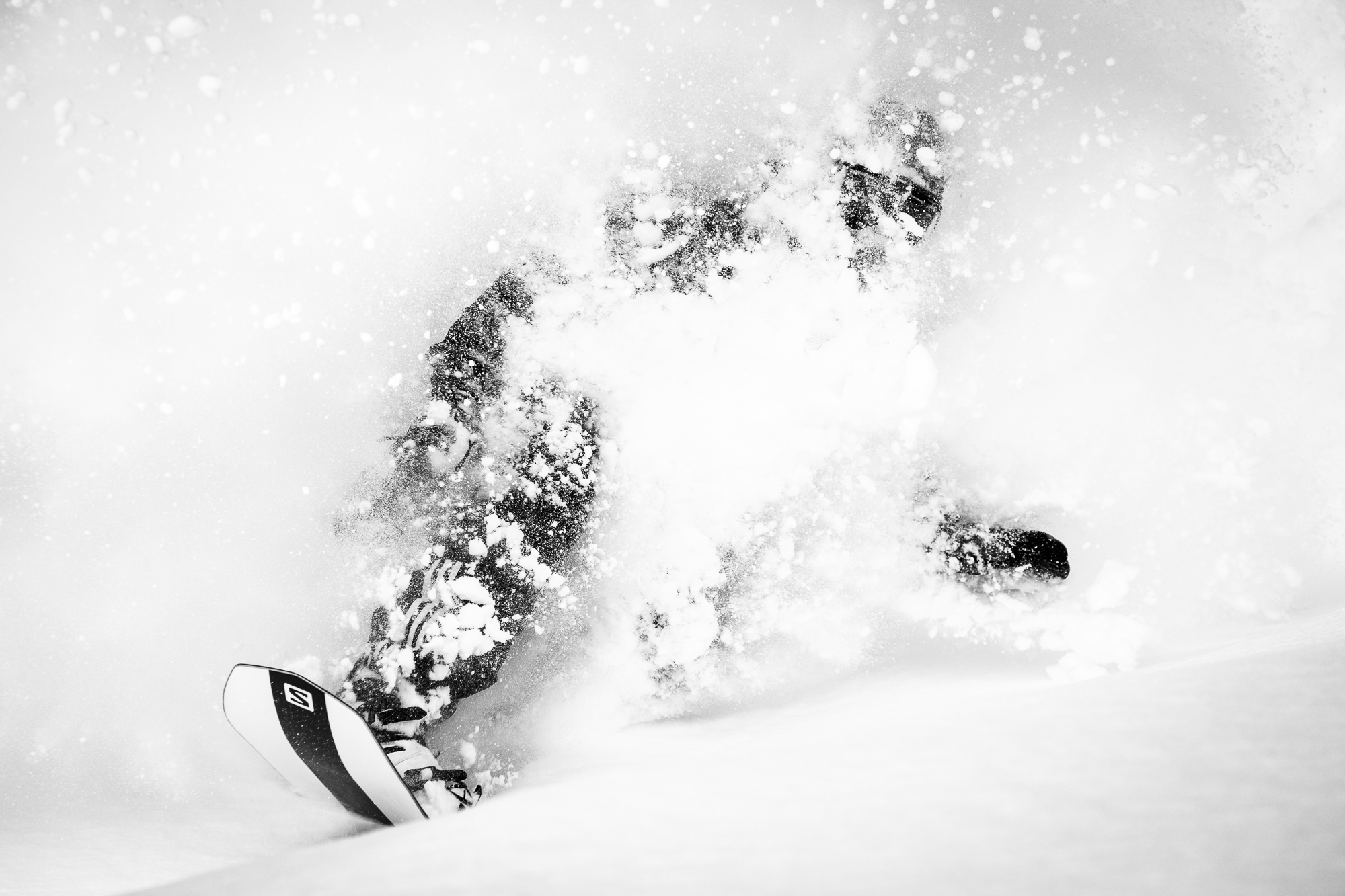 Max is also working with Protect our Winters to help promote their environmental agenda and doing his best to source more sustainable brands for his shop. At one point he asked, "Do you know that the the clothing industry has the second biggest impact on the planet after the oil industry?" I didn't, but I did know that he recently lost his clothing sponsor and I was curious about what he thought of the whole situation with Adidas.
"Getting on Adidas was a dream ever since I was little… losing it was hard, but if I'm totally honest, it was also a relief. They were asking for so much travel and pushing me to spend more time in the US. It got pretty crazy. One time I was in Sweden for a Beyond Medals premiere and had to fly to Oregon, and then turn around and fly back to Europe."
That kind of travel doesn't make sense to Max anymore, and luckily a lot of brands are starting to see things the same way. This year, his long time sponsor, Salomon, switched to a new strategy where they are trying to work with riders in their home resorts as much as possible. Rather than flying their global team all over the planet, they use local filmers and photographers to help tell the stories surrounding each rider's home mountains.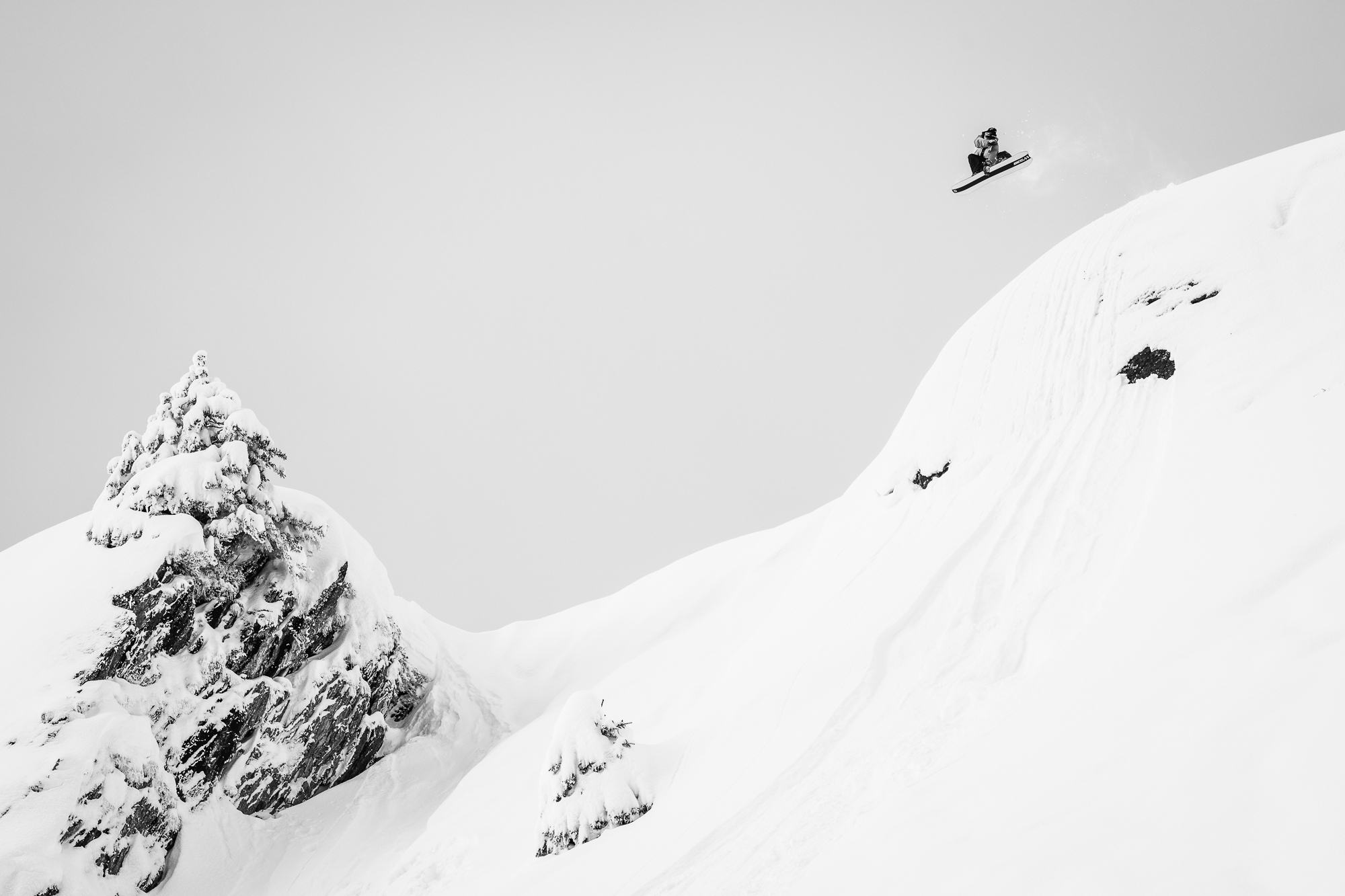 That vision has played perfectly into Max's plan to produce a homegrown movie. The full film won't drop until autumn 2022, so I won't get into too much detail about it here, but the photos in this story should offer a little taste of some of the good things to come. I was fortunate to join the crew for a few sessions last season and it was pretty interesting to see how it works, now that Max is in the driver's seat.
I remember, back in the day, when Max first started filming with Absinthe, he was always the last one ready. The crew loved him, but they were often complaining about how slowly he moved in the mornings. Now that he's the guy making the plans, his crew moves at his relaxed pace. They're still focused on getting good things done, but they're not going to stress out about it.
"The goal is quality over quantity…" Max assures me, before quoting David Bowie. "Discipline doesn't mean that you make sure that you have breakfast at eight o'clock in the morning and you're out of the house by half past eight. Discipline is that, if you conceive some thing… then you follow it through to its logical conclusion, and do it to the best of your ability."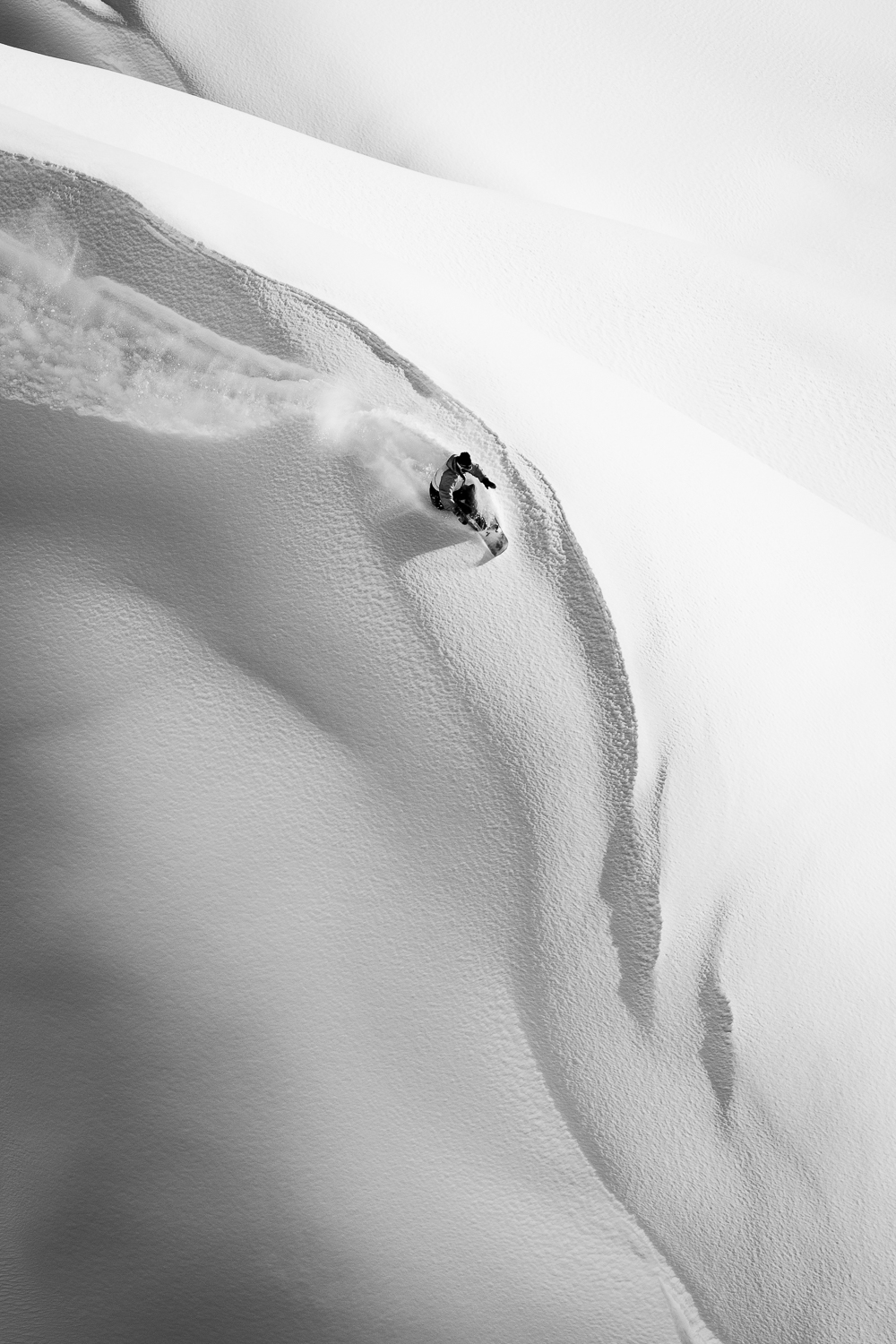 I'll share a little story from one of our recent adventures to give you a taste of how Max's organizational style plays out in real life. Somehow he'd gotten his hands on a heavy stack of fireworks, so he hit me up to try to shoot some photos with them. We met to catch the last lift up to the park and began to make ourselves comfortable while waiting for the sun to set. But before long, a not so friendly gentleman from the ski patrol showed up and told us that we absolutely had to leave.
Max is a key partner for the resort, so he could've easily gotten permission in advance to stay on the mountain late… but of course he didn't bother. He did, however, have an excellent plan for dinner in his backpack, including a full fondue setup and a few bottles of wine.
Instead of battling with the patroller, we ended up hiding out and later snuck back to the park after the guy was gone. I was a bit stressed by the whole ordeal, but I could tell that Max actually enjoyed the games. I remember him smiling and saying, "It's better this way. Now it feels more like real skate session. It wouldn't be the same if we weren't getting kicked out."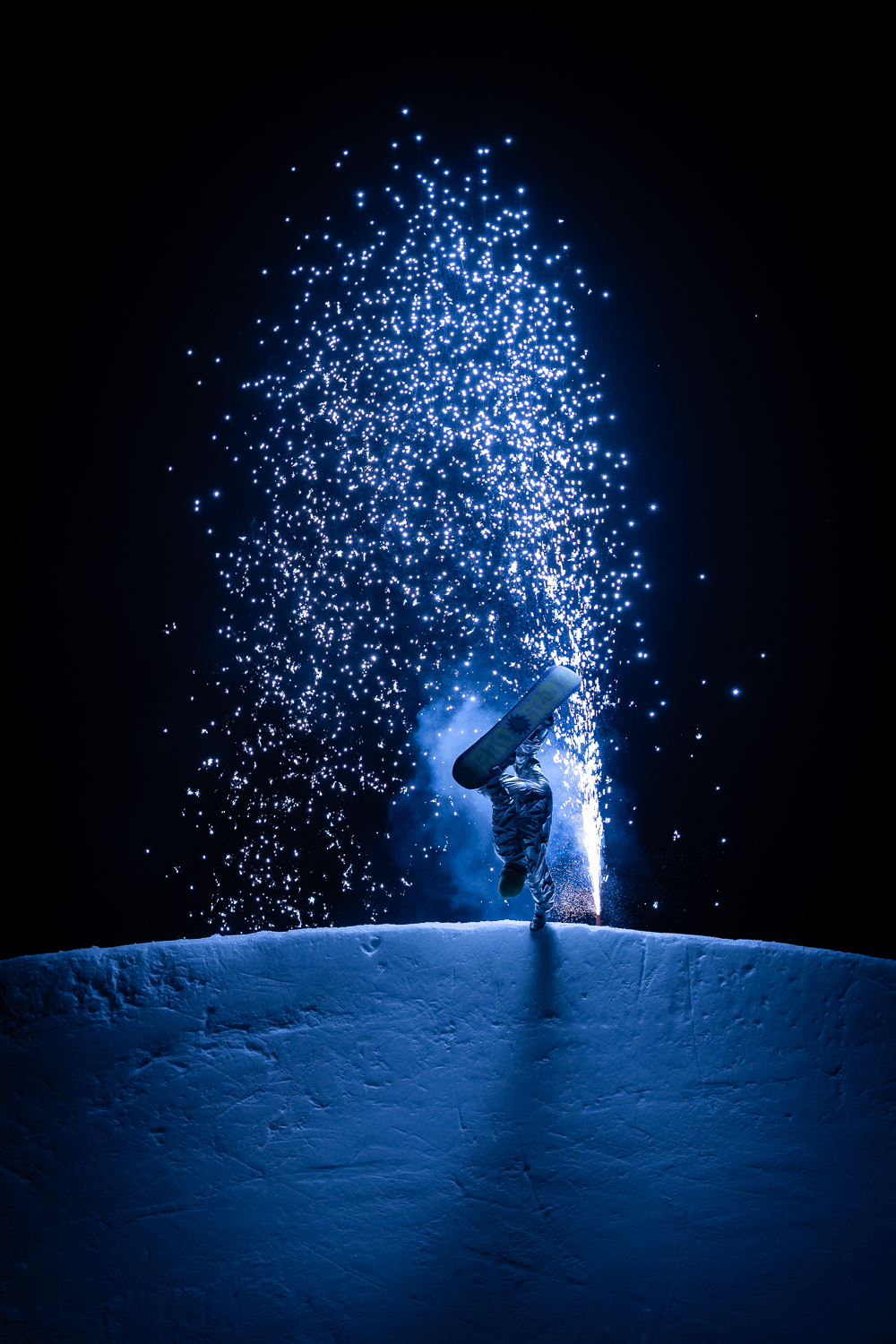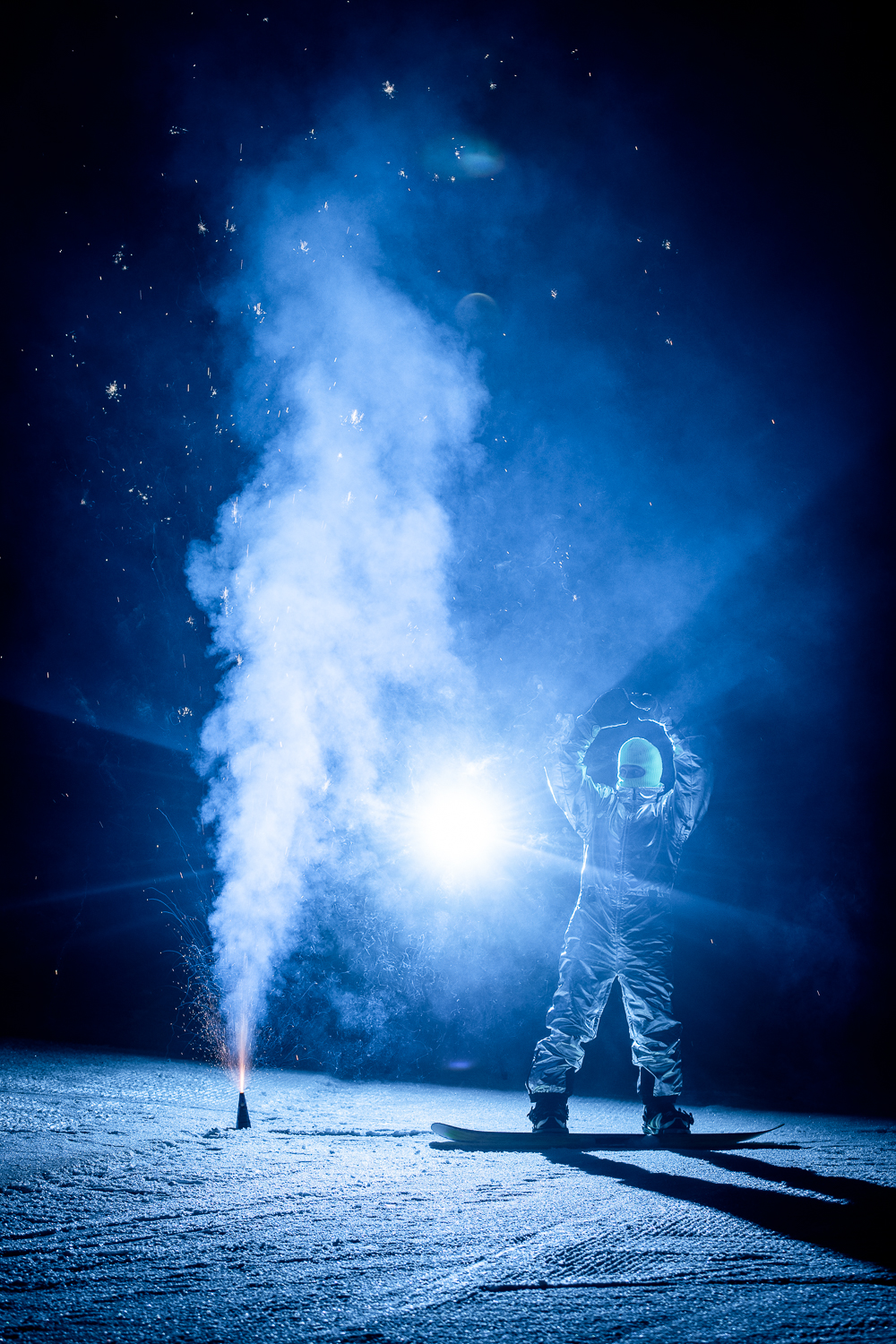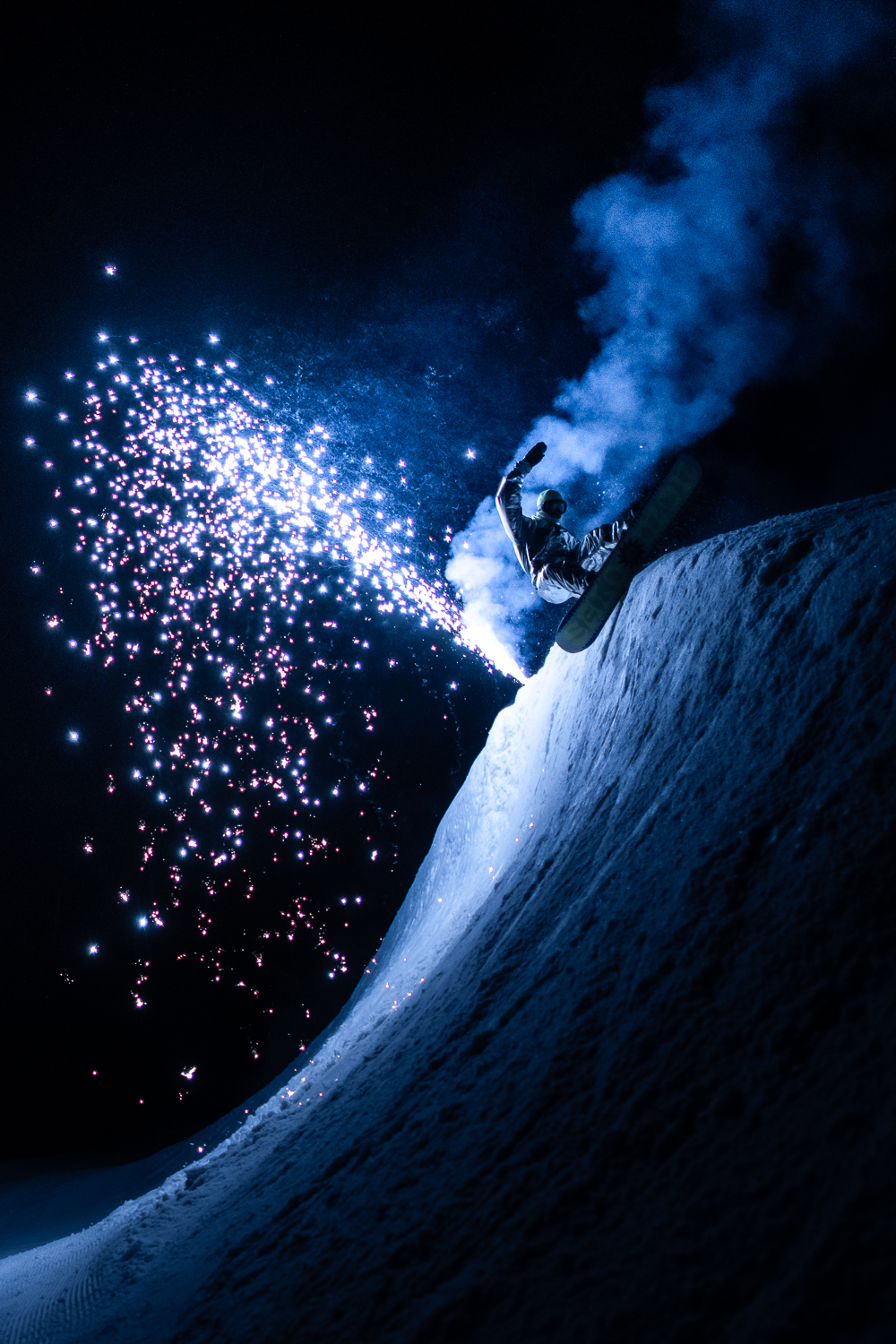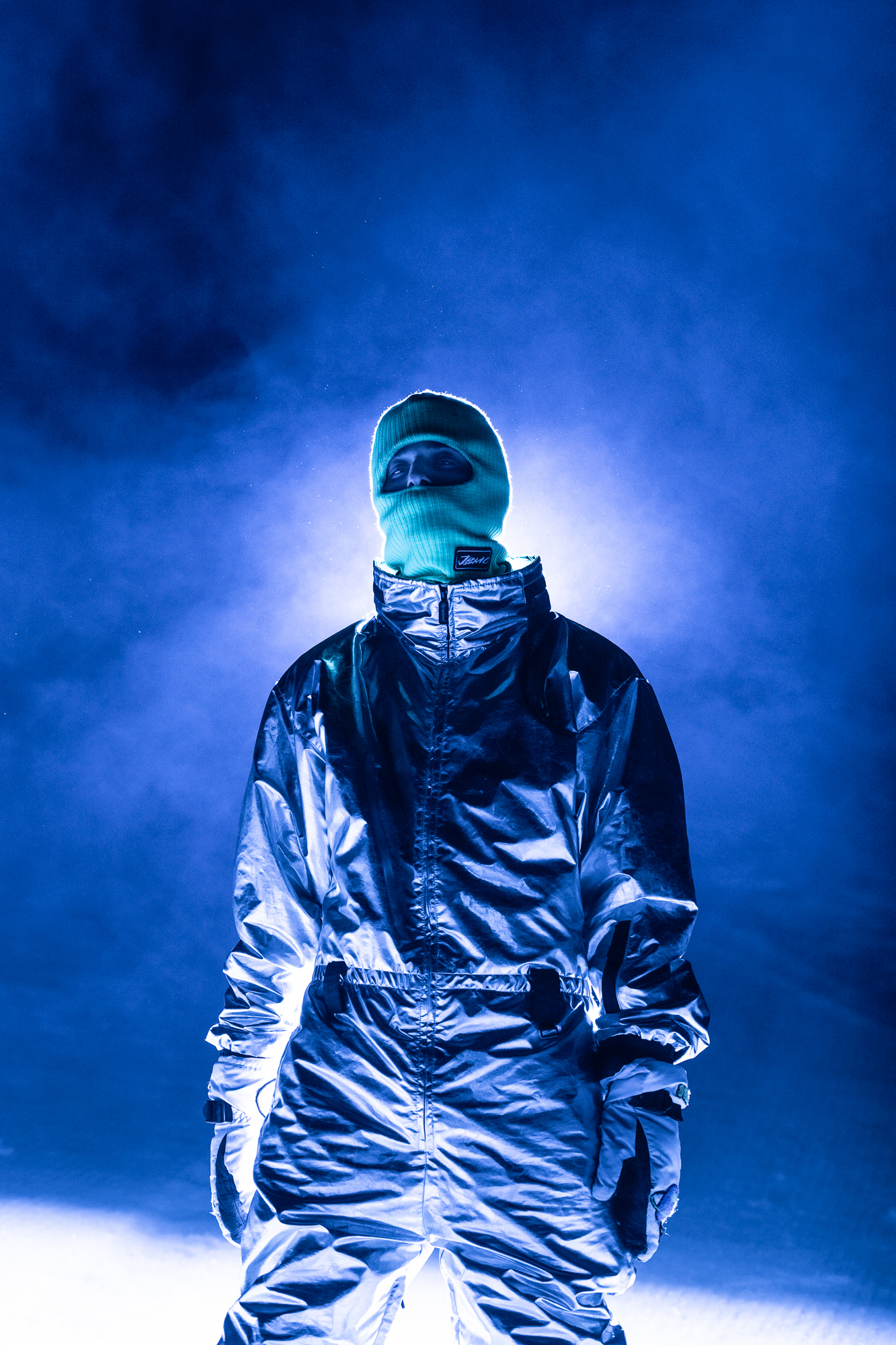 That skate mentality goes into everything that Max does. Things are organized, but never overly organized. Plans are made, but everything is subject to change if something better comes along. At one moment he'll send it to the moon and go bigger than anyone else. The next, he'll decide not to hit a jump that he spent a day building, because he'd rather go ride a mellow side hit. Max has been doing this long enough to know that things work best for him when he's trusting his instincts.
When we talked about injuries, I was amazed to hear that he'd gotten so far in his career without broken bones or blown knees. And now, being a father makes him think more and more about taking care of himself. In the old days I remember seeing him at parties absolutely faded. It took him some time to find his limits with alcohol, but now he prefers to take it easy… most of the time.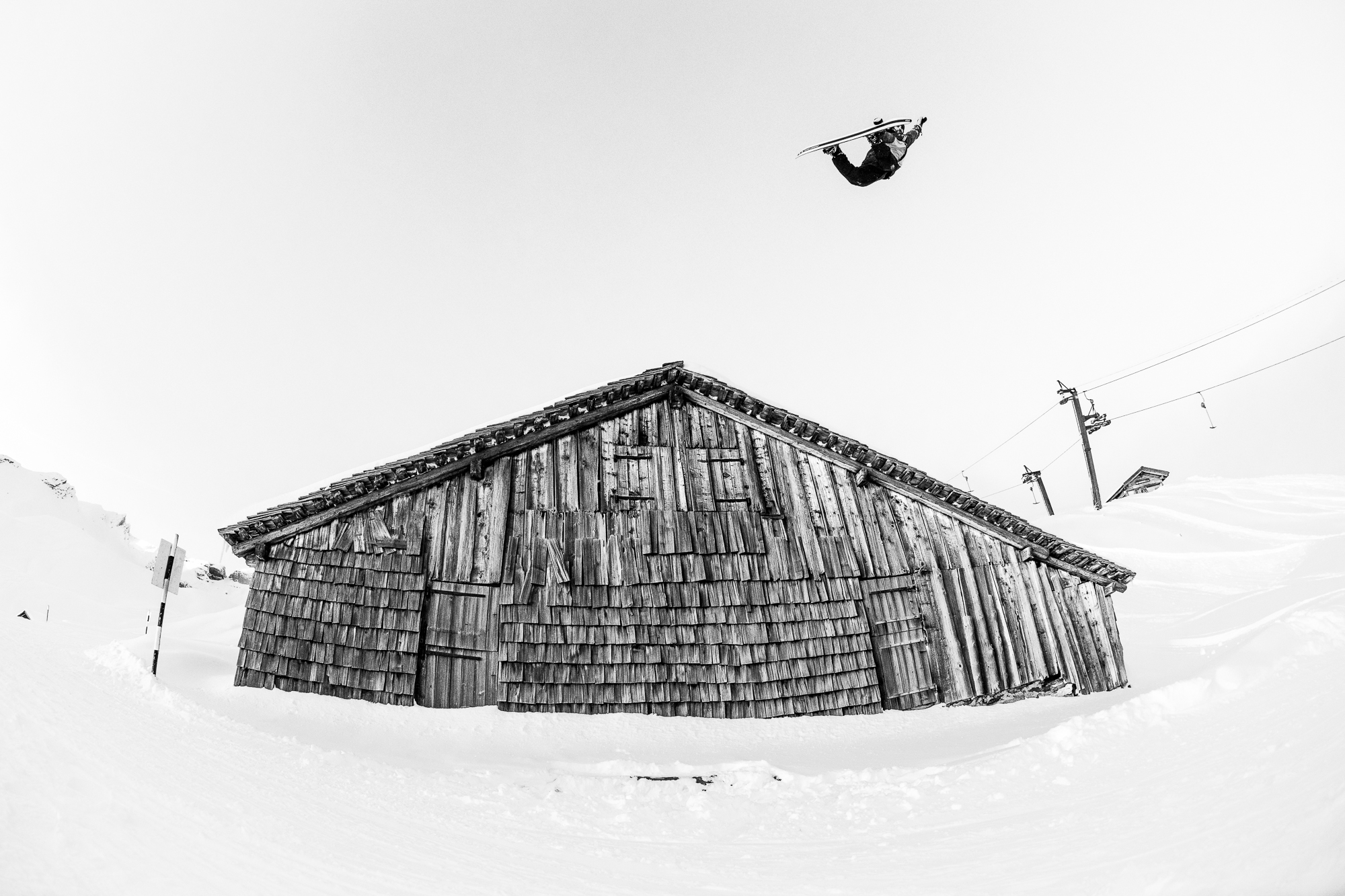 "Just a little weed and a little tequila is perfect for me. But seriously, my real goal is to be snowboarding when I'm 90. And the only way to make it happen is to take care of yourself. Last season I went riding with my grandfather. He's 87 and still cruising. It's super inspiring! Fuck a video part… that's actually my biggest goal!"
It's taken me nine years, but now, thanks to Max, I've finally got a clearer vision of what the future of snowboarding might look like. We may be wrinkled and gray, but if we're still out there enjoying it with our grandkids it at 90, I'll be calling it a win.