I first met Menduri in December 2016, while shooting in the park in Davos with Elio Fumagalli. It turned into a good session and I am still very happy with some of the shots that I got that day. As I later found out, Menduri is not only an excellent rider, but also a talented artist and DJ. I had a little chat with him to find out more about his passions.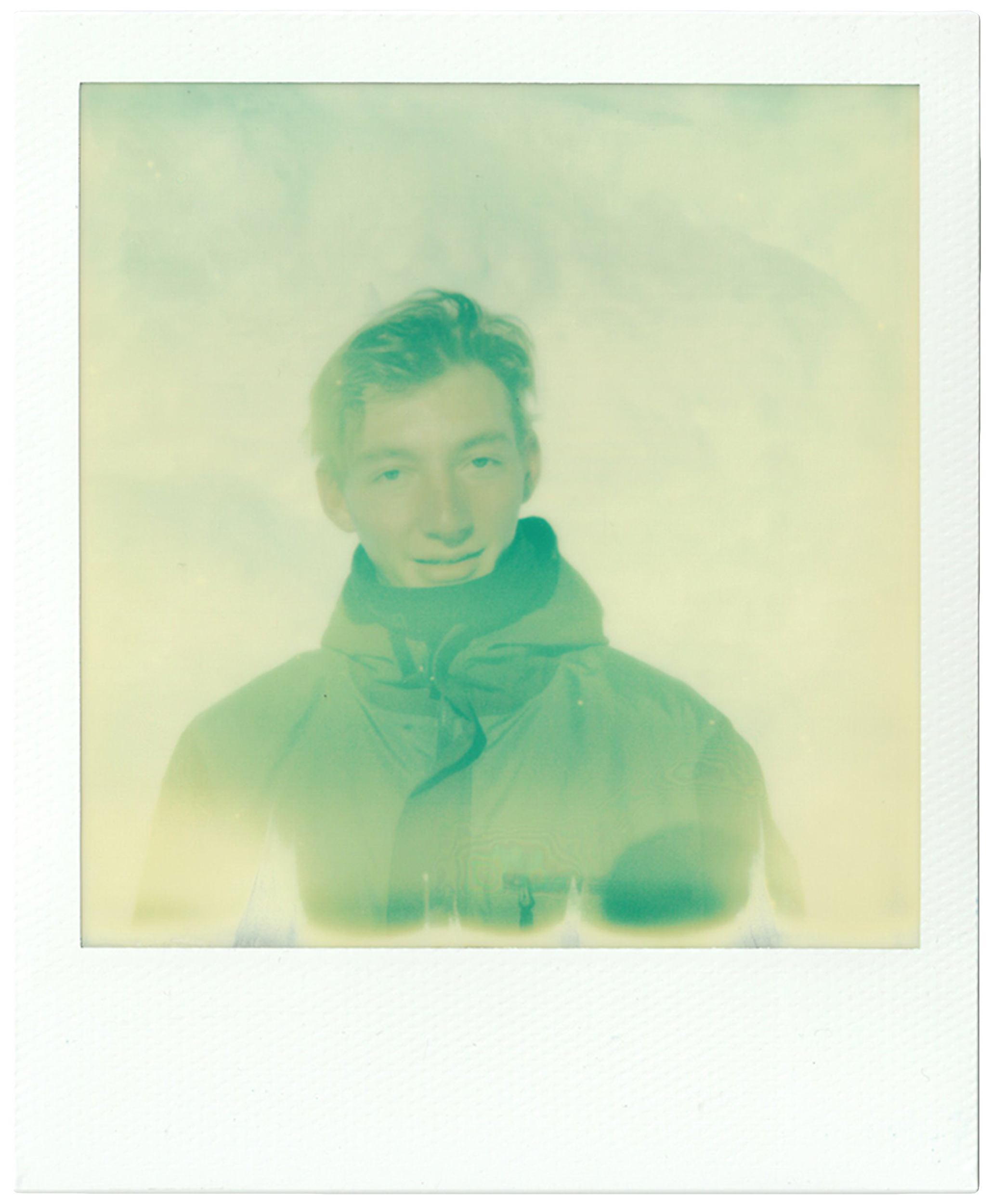 #1 Snowboarding
The Engadine produced many great riders like Michi Albin, Dani Sappa, Elena Könz and Christian Haller. Who did you look up to when you started riding?
Hitsch Haller. I had seen him a few times and was impressed how far he had gotten already at a very young age. I specifically remember watching an old MMP movie one day where Hitsch already had a part. This motivated me a lot to keep progressing my riding. Many years later, Hitsch is still one of my favorite riders.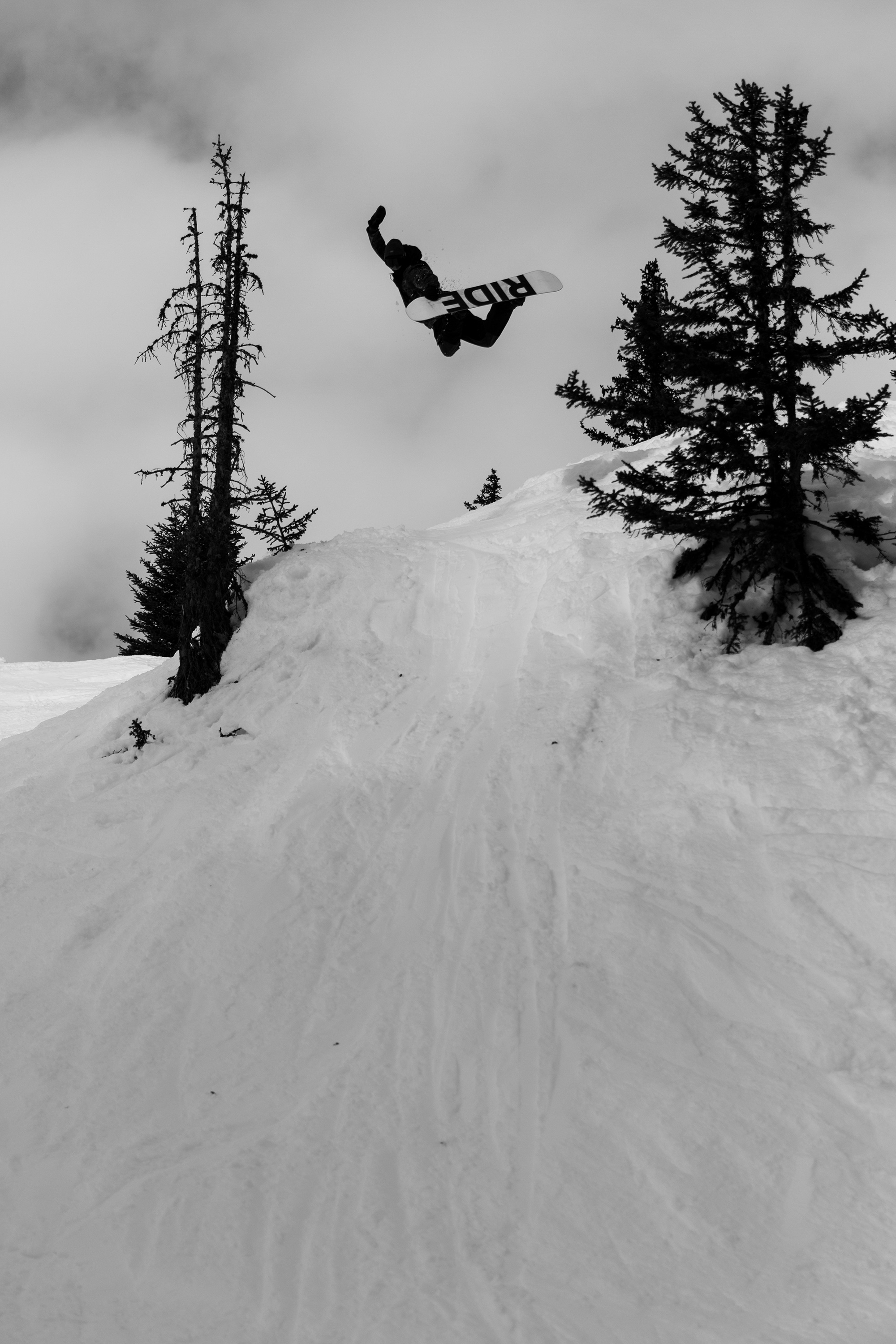 Who else influences you these days?
Mostly friends who I have met over the years: Lars Popp, Elio Fumagalli, Lucas Baume, David Djité, David Hablützel, Michael Schärer, Moritz Thönen, Dario Burch and Gian Sutter. I used to ride contests with most of them, but nowadays I just like to watch them ride and get inspired. They are a way bigger source of inspiration than some Instagram video from a famous snowboard pro.
Favorite video part ever?
Thinking… I actually do not have one. I do on the other hand appreciate Hitsch's movies like Glue and Soft a lot, because of their combination of snowboarding and art.
Tell us a little about your time at the sports school in Davos…
I had an amazing time there and I feel very fortunate that I had this opportunity. I had lots of fun despite some serious schoolwork. If you were away for longer periods for a contest, for example, you had to catch up with everything that was taught during that time. That was not always easy. I didn't only learn about school stuff at that time. I learned a whole lot about life. The last year at sports school was a little harder because I had realized that I do not want to become a snowboard athlete. I prefer to see snowboarding as a lifestyle.
You rode a lot in Laax the past two seasons. What do you like there, and what are the differences compared to your home mountain in Scuol?
The target audience differs a lot. While Scuol is focused on families and older people, Laax focuses on younger people and is as 'freestyle' focused as it gets. The park is amazing and always perfectly maintained! Every transition is just always perfect. The park in Scuol does not have the same importance and there are also a lot less shapers. Scuol is still my home resort and therefore really important for me. For back / side country riding, I actually prefer Scuol, because you do have access to a lot of amazing lines just next to the chairlift. I really enjoy riding at both resorts during the season.
What are your plans for the upcoming season?
Recently I moved to Zurich. This fall I am going to start an art school and I will also work in Zurich. I will therefore only be able to ride during the weekends. This will mean less time than during previous seasons, but my goal is to enjoy the snowboard days that I have to the fullest.
#2 Art
Snowboarding and art go hand in hand. Just remember the last time you bought a new board. Were you only looking at the specs of the board and considering the price? Of course not, you looked at your favorite board graphics first…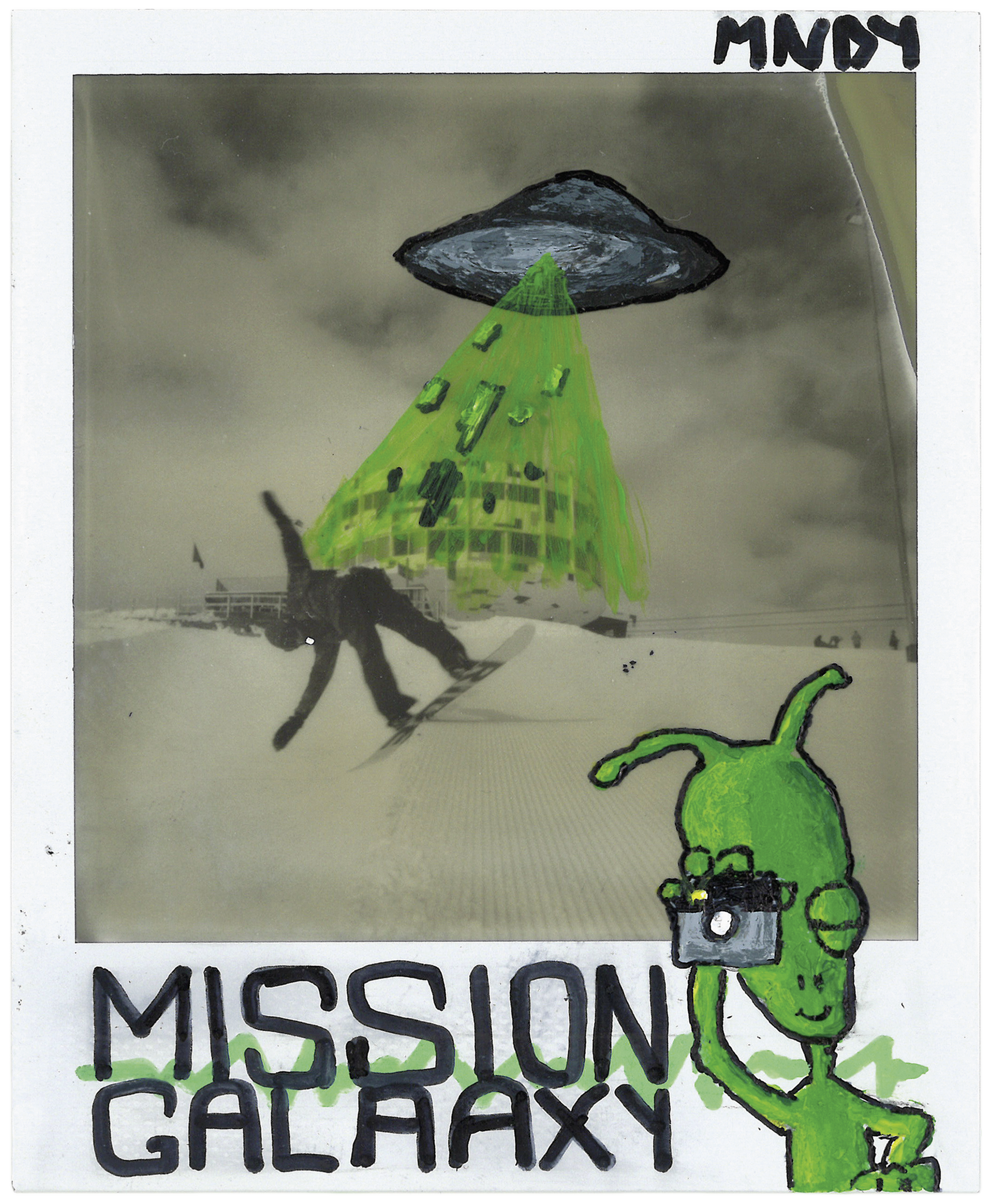 Many famous artists called / call the Engadine home. How did they influence you?
Otmar Derungs is the first artist who I remember. As a kid, I saw his surrealistic pictures and they had a lasting impression on me. His art sparked my interest to create something myself. Not Vital became an important influence during the last years. I've also met him and see him from time to time. In my view, his art is highly impressive and I would almost go as far as calling him a genius. While many think he is mad, I think that he is just amazingly creative.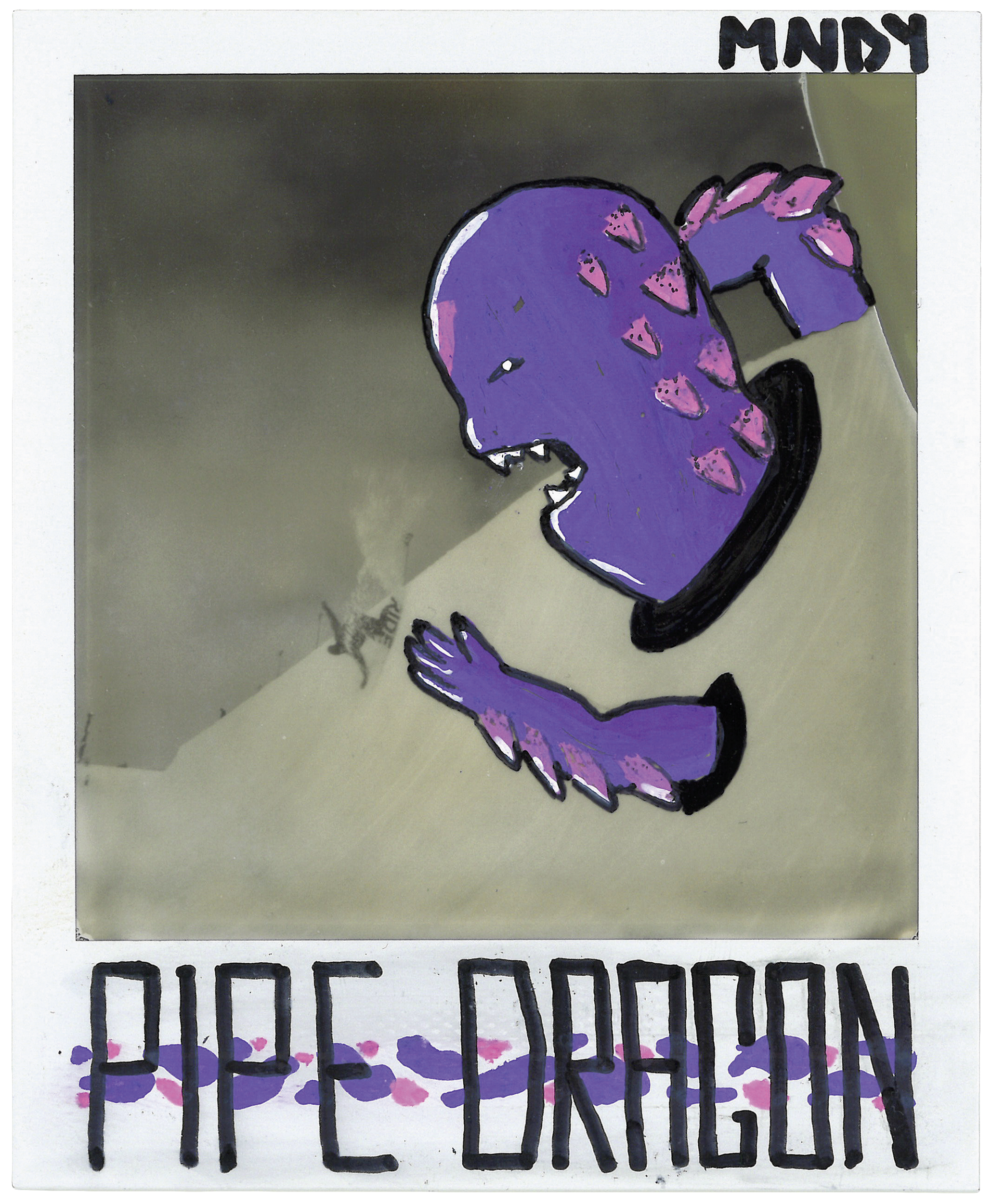 Have you always been into art or did you only start at an older age?
I would say it was during kindergarten that I discovered Otmar Derungs' work and then started creating my own little drawings. Later graffiti came in the mix. At about 10 years old however, snowboarding completely took over for a while. It was not until my second year at the sports school in Davos, when Lars Popp inspired me to take up a pen again. This was maybe at the age of 17 or 18. During the following years, I realized that I want to do art / design for a living.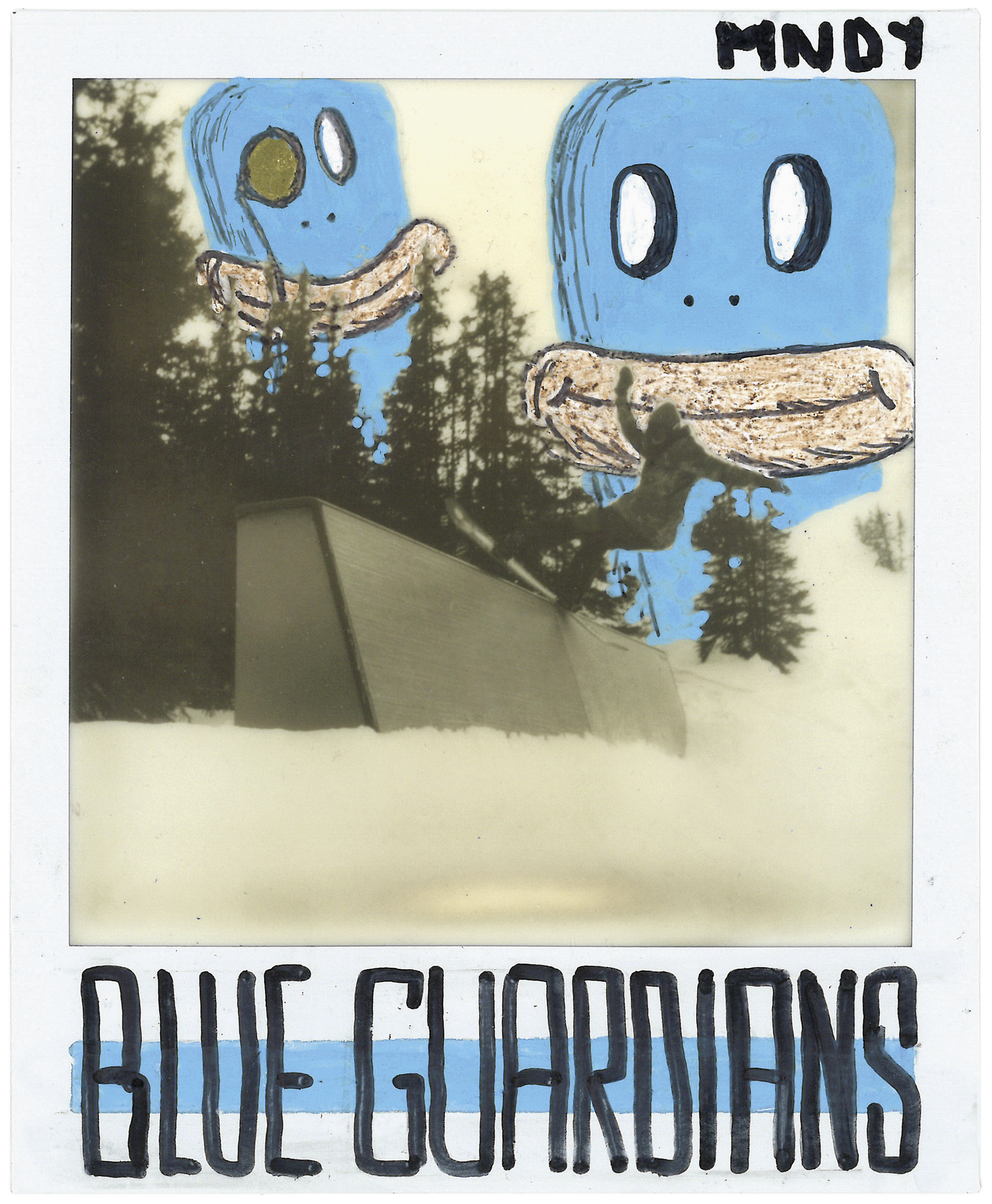 Favorite medium to work with?
I really enjoy drawing on good quality paper. I could not decide on a favorite medium to work with, because there is still so much left to try out.
Art plays an important role in snowboarding as well. Favorite board design ever?
I do not have one favorite design ever. You might think that I am saying this only because it is my sponsor, but I do think that the design of the RIDE Helix series is amazing!
If you could meet any artist – past or present – who would you choose?
Leonardo da Vinci.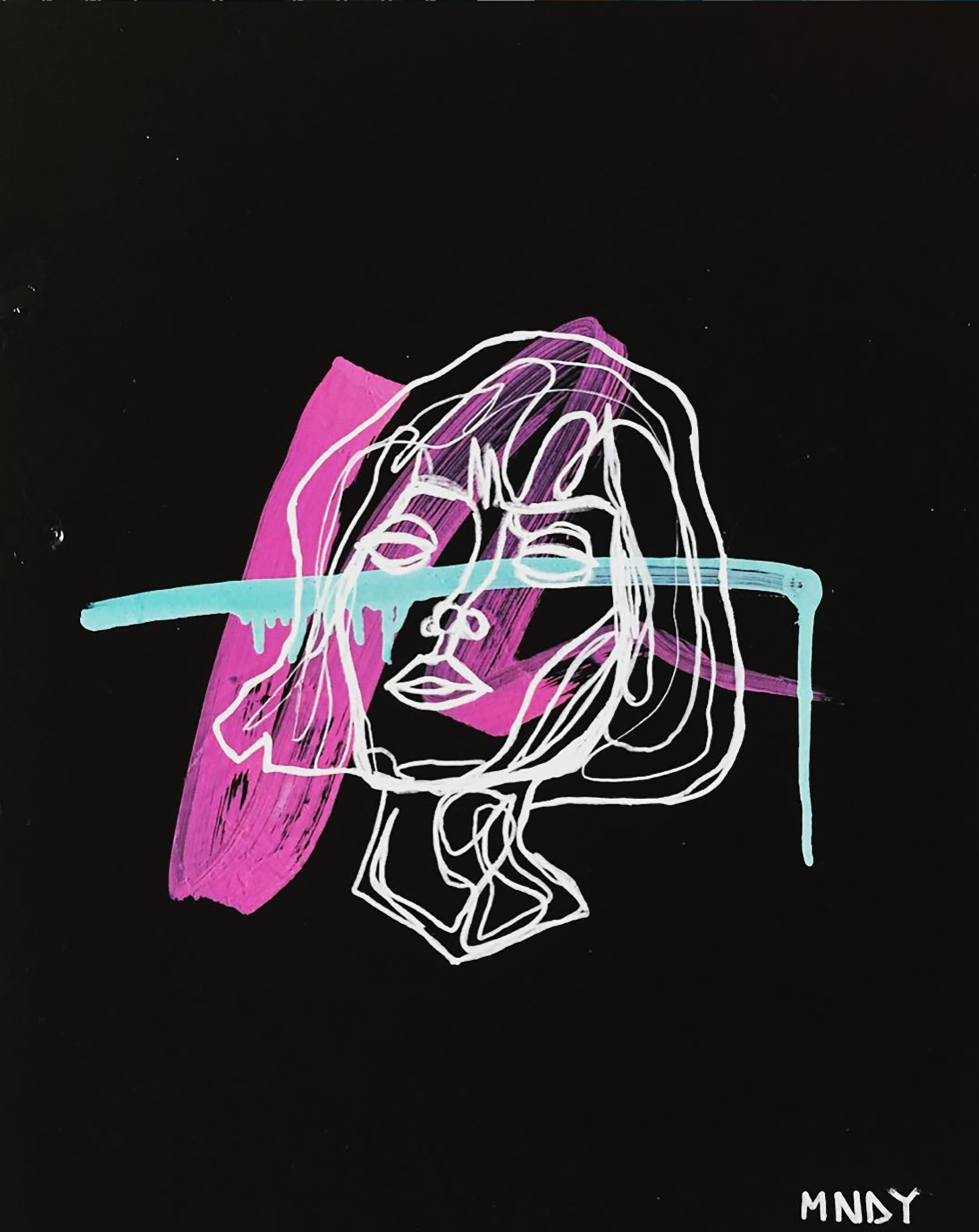 #3 Music
Snowboard videos are the perfect example of the importance of music for our culture. A song can make or break a snowboard video part. I can't tell you how many video parts I can still visualize in my head – trick after trick – only by listening to a certain song. Or the opposite: it's a deal breaker if you have to watch a part with the sound on mute, just because the song choice is so poor.
Who or what inspires your DJ Sets?
Mostly the Berlin techno scene and Detroit house music. But also the Zurich club scene. I always really enjoy those parties. You never have problems. I like it that everyone dances and dresses as they please. Its like a community with a lot of strangers. The music, the people, the energy – it is good for your soul. As far as people go, I would like to mention Peggy Gou. She really creates something special.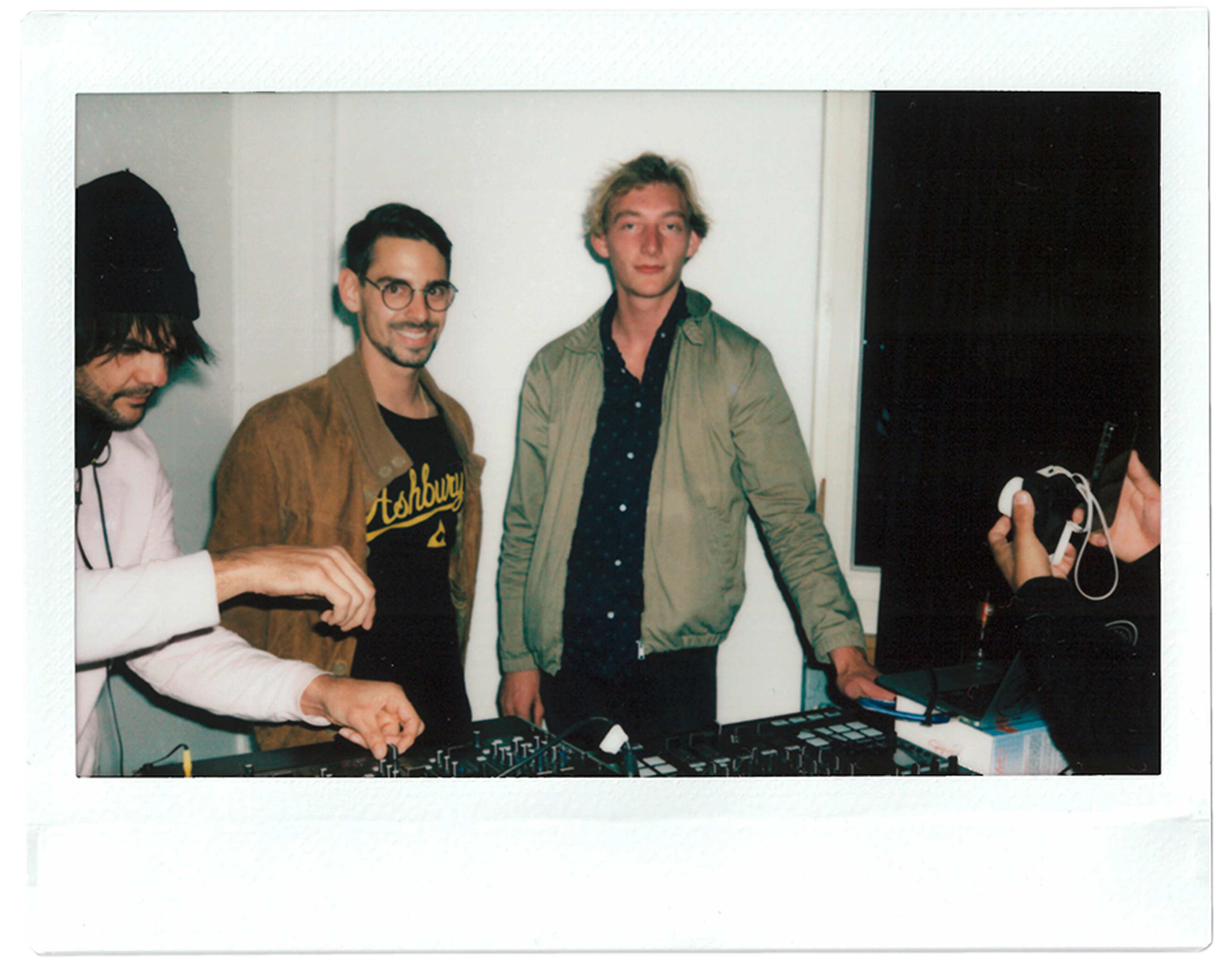 If you could pick any song, what would you choose for your video part?
Difficult one. I am always listening to new music, so it is kinda hard to decide on one track. I would probably choose a hard house track, or a track from a really good friend of mine, aka Jaynme. But to name a song, 'What's a girl to do' from Fatima Yamaha would be a good one.
Best song in a snowboard video part ever?
I am sure that many good ones have been used but I cannot think of a favorite right now. If we are more broadly talking about videos, I really like the 'soundtrack' of the ESCAPE movie.
What is your involvement with error 081?
About five years ago some friends and I started to organize parties. Mainly because there was not much going on in Scuol at that time. The town of Scuol was happy that the young people took matters into their own hands. Error 081 led to many things including me DJ-ing. During these years, I met many people and also learned how the business side of parties works.
What's your involvement with Cult?
Cult is a club in Scuol that opened its doors two years ago. Two friends of mine founded the club. One of them is also a member of error 081. It was only possible to realize this club because many young people actively provided a lot of (free) work, including error 081. I was working there last winter and did all kinds of different jobs. The vibe there was always great and I learned a lot.
Most played song on your iPhone?
C.R.E.A.M. – Wu-Tang clan.
We cannot wait to see where all your talents will lead you!
Check out @menduristecher to find out more about his snowboarding, art and music.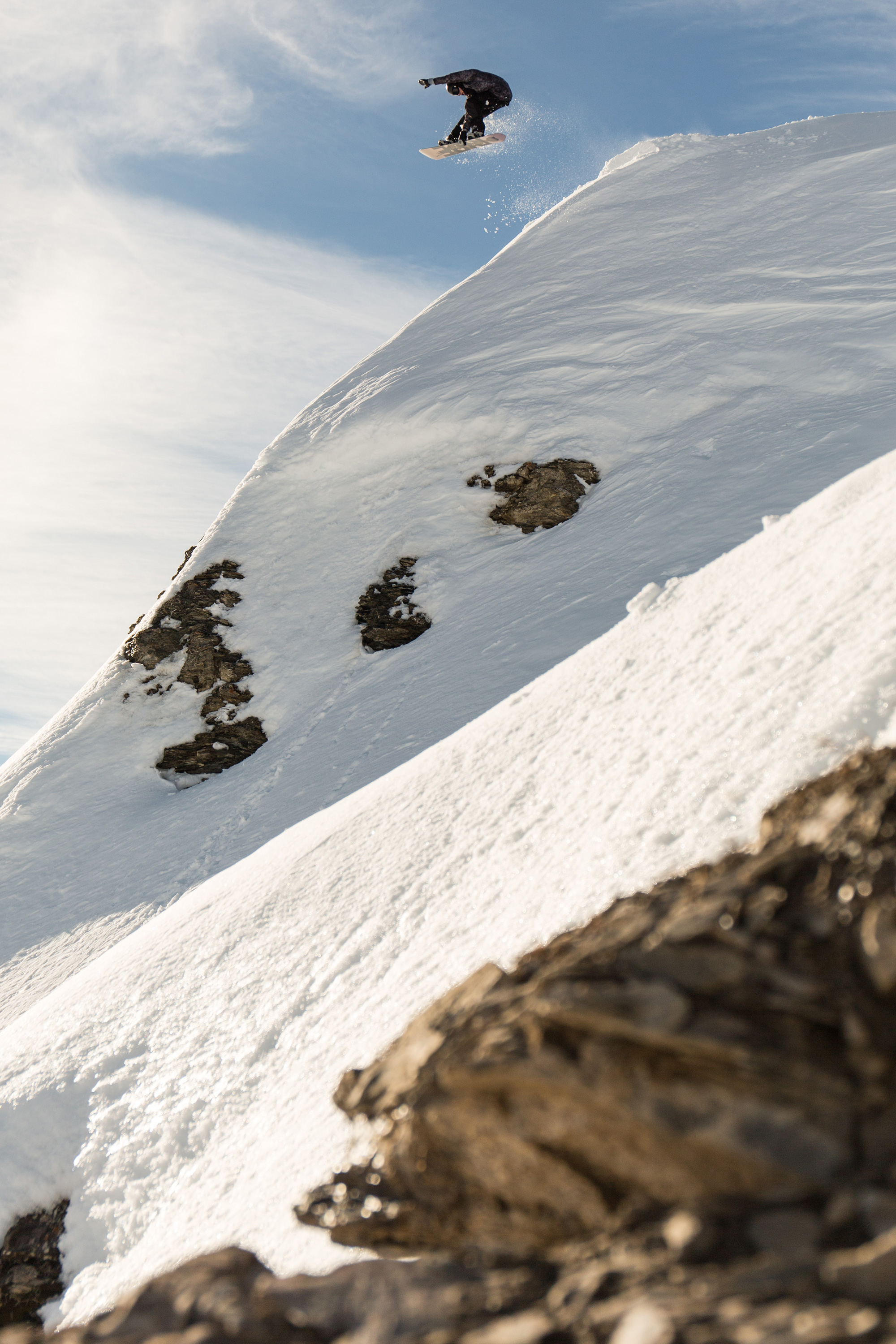 Thanks to Kuno Egli for the interview and photos!
See more of his work on his instagram @kunito80.