This season, one of Switzerland's rising stars, Isabelle Lötscher, got the opportunity to step onto the largest women's team in action sports. ROXY has been synonymous with surf and snow culture for the more than 30 years and the partnership will surely open doors for Isa. And sure enough, the first opportunity already arrived this season when they brought the Make Waves Move Mountains camp to Crans Montana.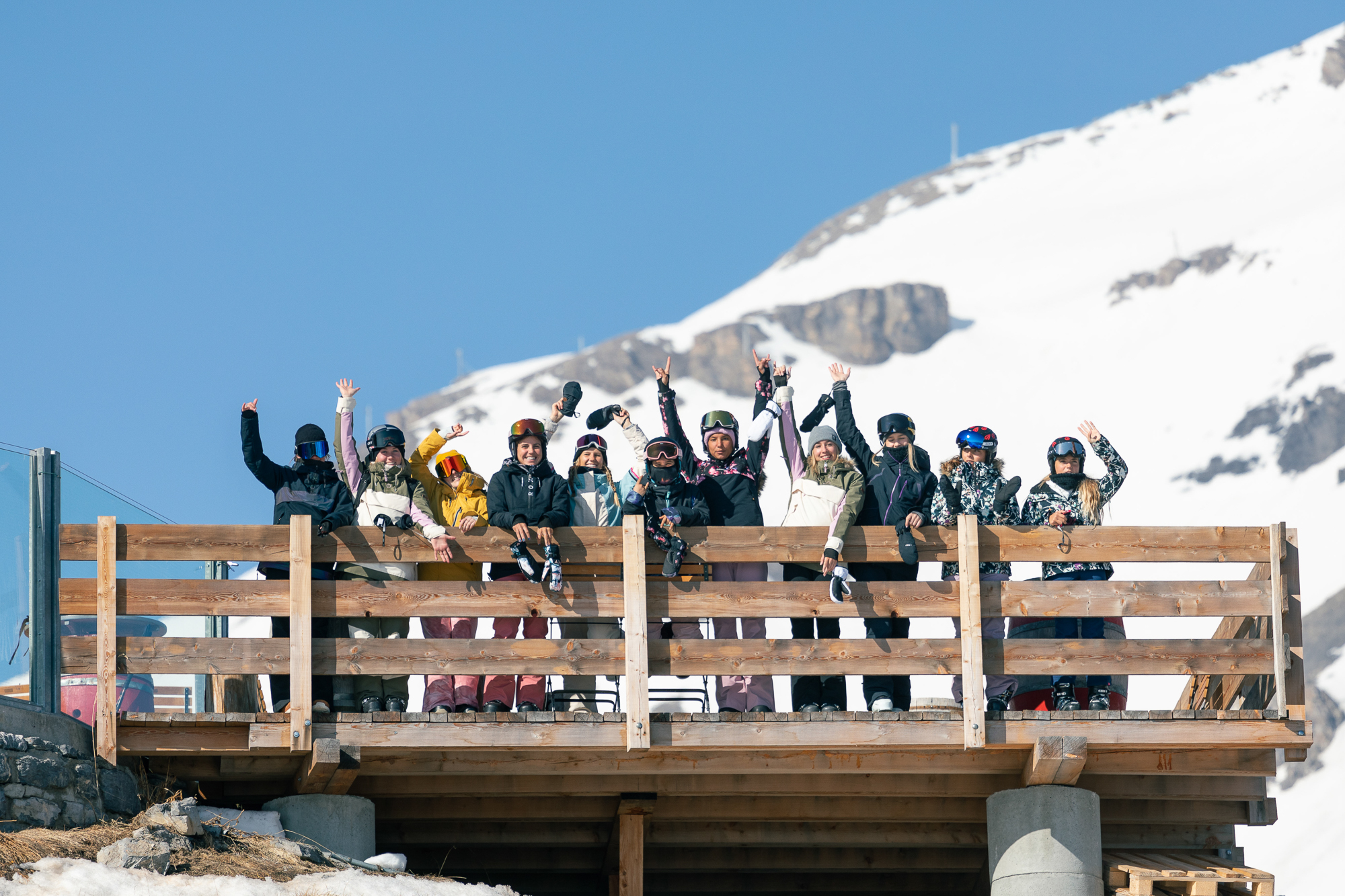 Now that Switzerland has a legit surf spot, ROXY's partnership with Alaïa makes a lot of sense. After all, the the crew is responsible for the first wave pool in central Europe, as well as an amazing skatepark / training facility and a progressive snowpark. Unless you've still got a flip-phone, you probably already know about all of the great stuff that Alaïa has been doing, but what I was excited to discover on my most recent trip to Crans Montana was the Colorado Riders Chalet. It's my new favorite place to stay in CM, thanks to the welcoming Coubes family.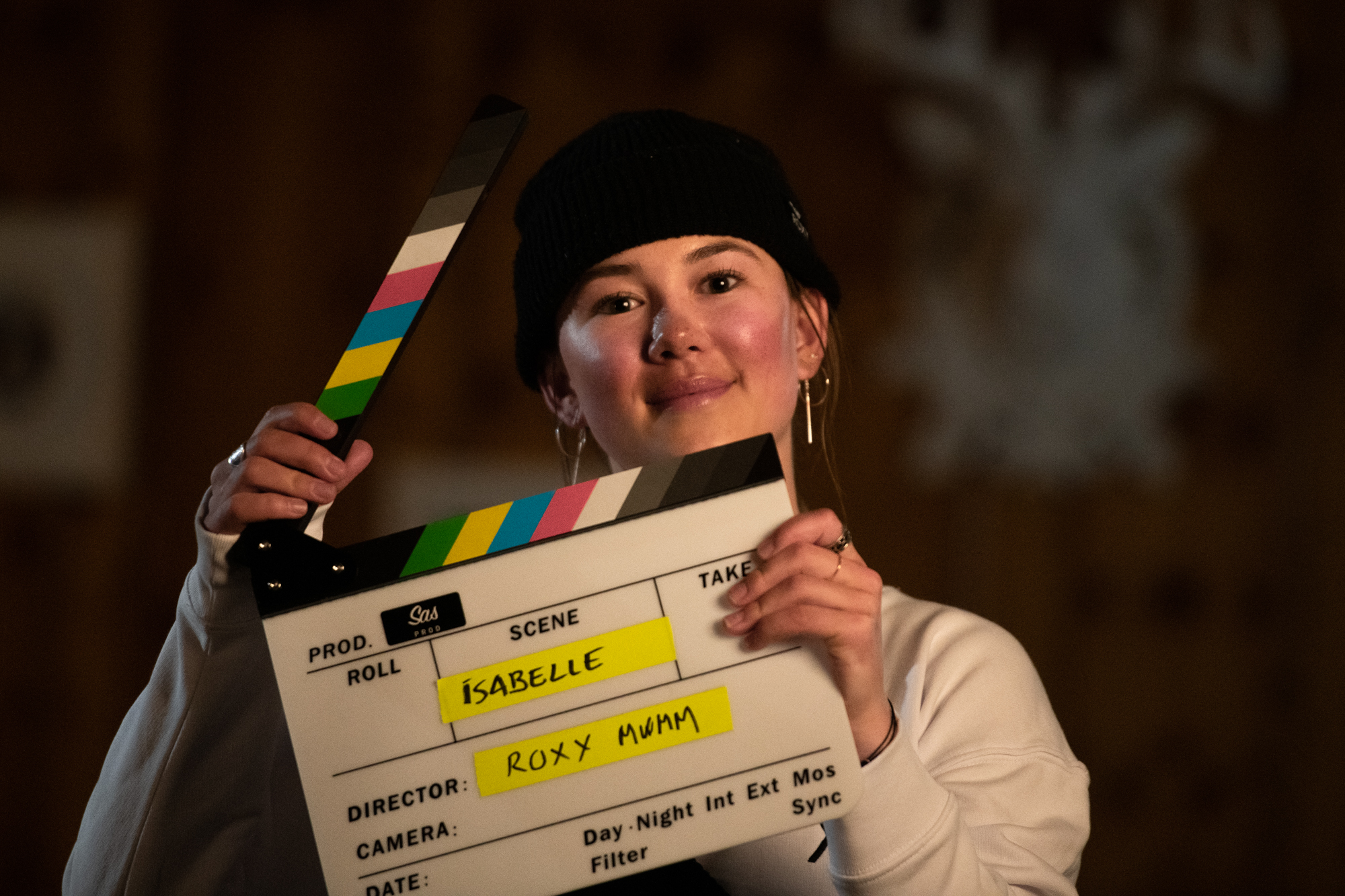 If you know your Swiss Snowboard history, that name might sound familiar since the patriarch, Olivier, was one of Switzerland's first pros. In any case, he clearly knows what snowboarders are looking for and has equipped his bed and breakfast with a cozy bar and a relaxing spa. Best of all, there's just a mellow five minute walk to the lift.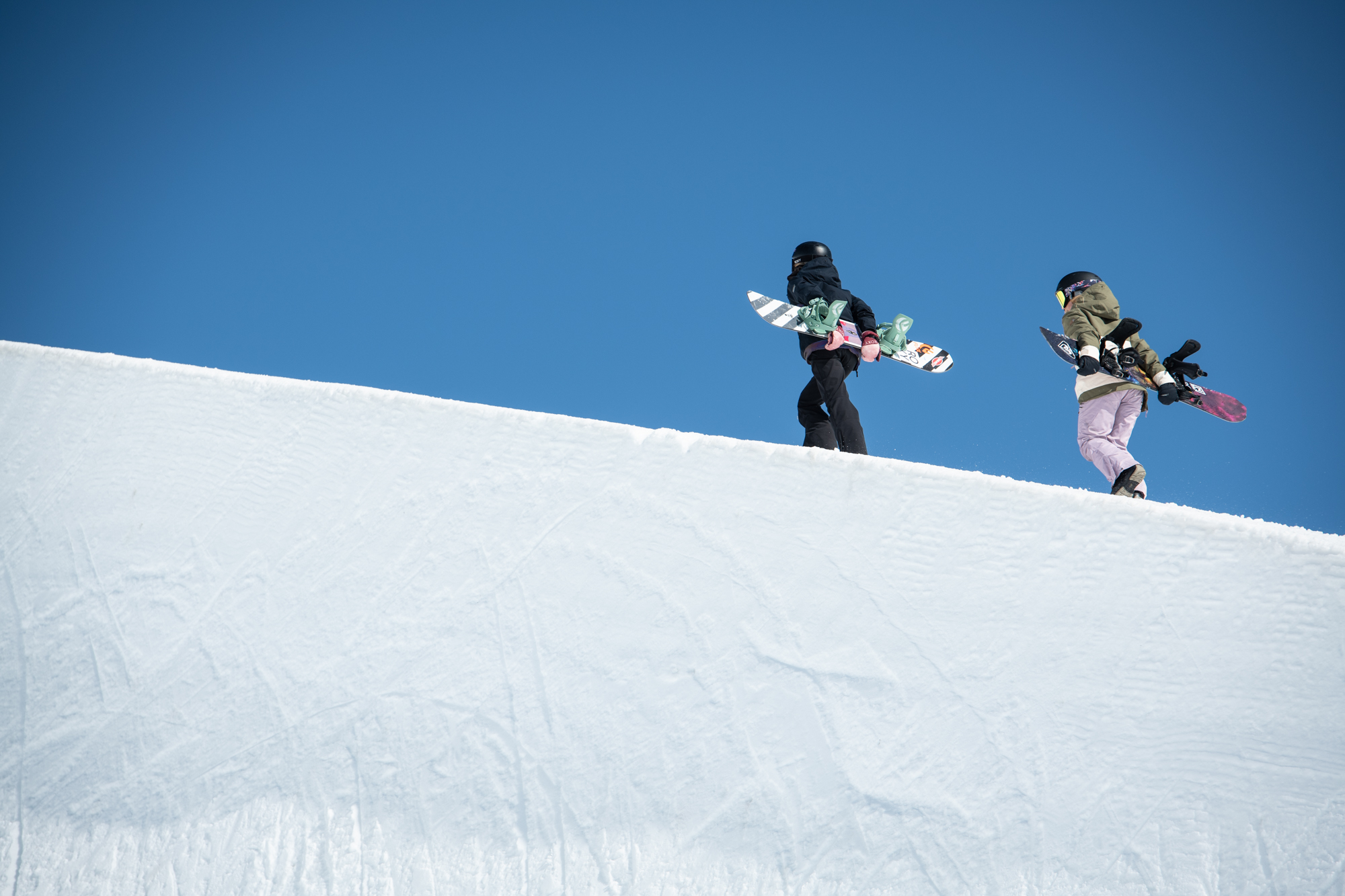 ROXY booked the whole damn thing out for the team and invited a heavy crew of surfers, skiers and snowboarders. So from the start, Isa got the opportunity to meet and learn from an international cast of ripping women from Brazil, Spain, Portugal, France and Estonia.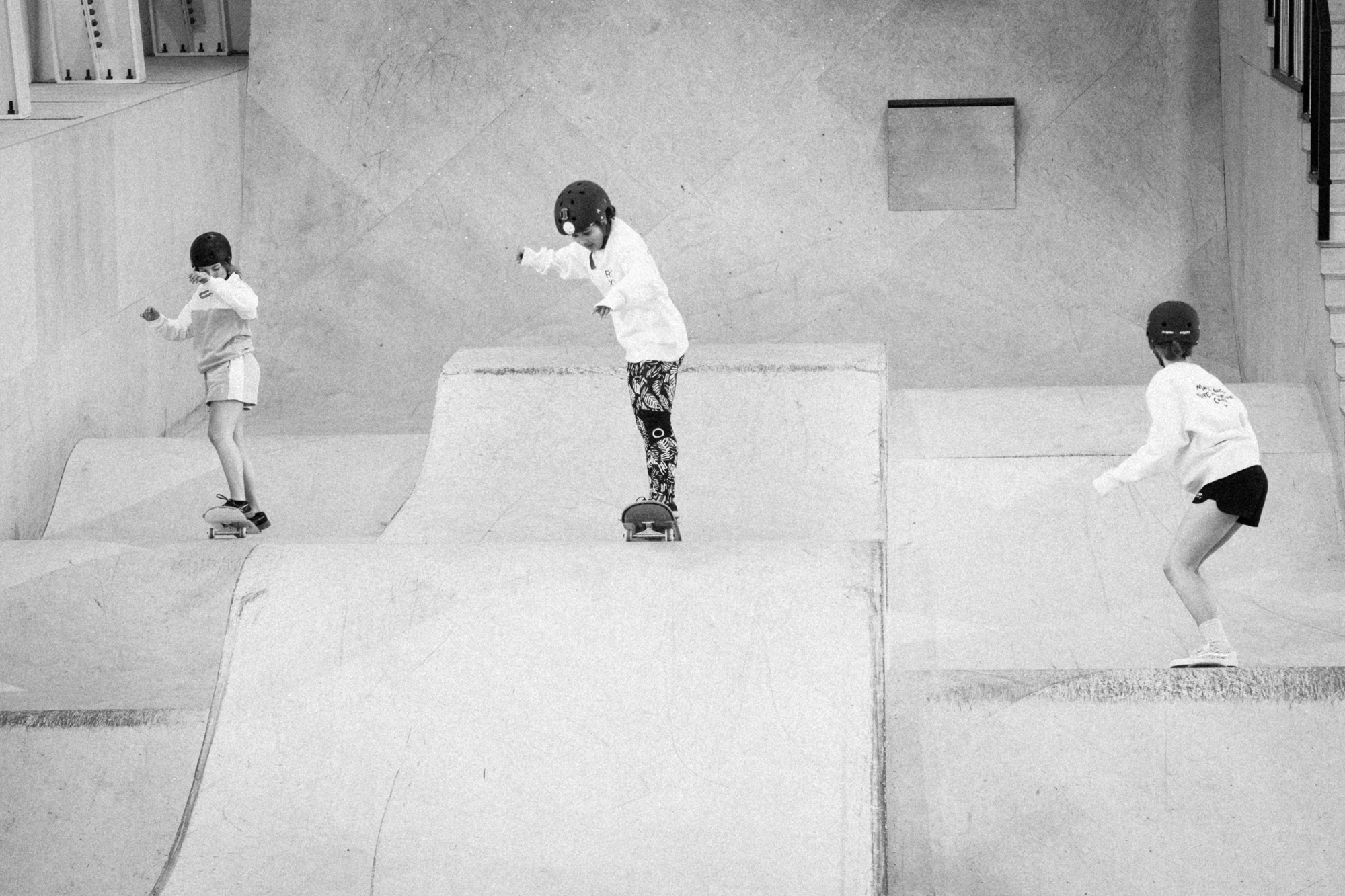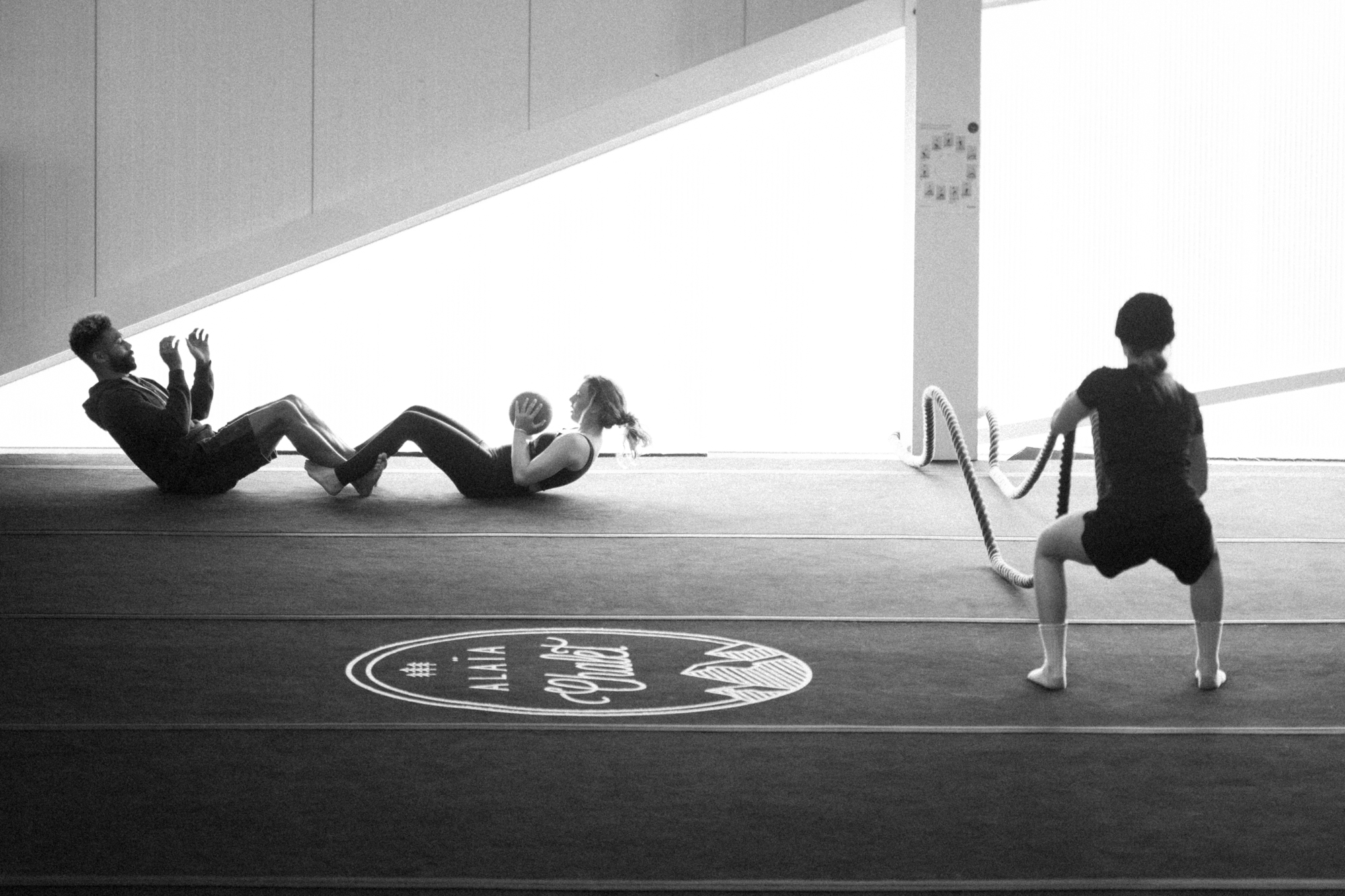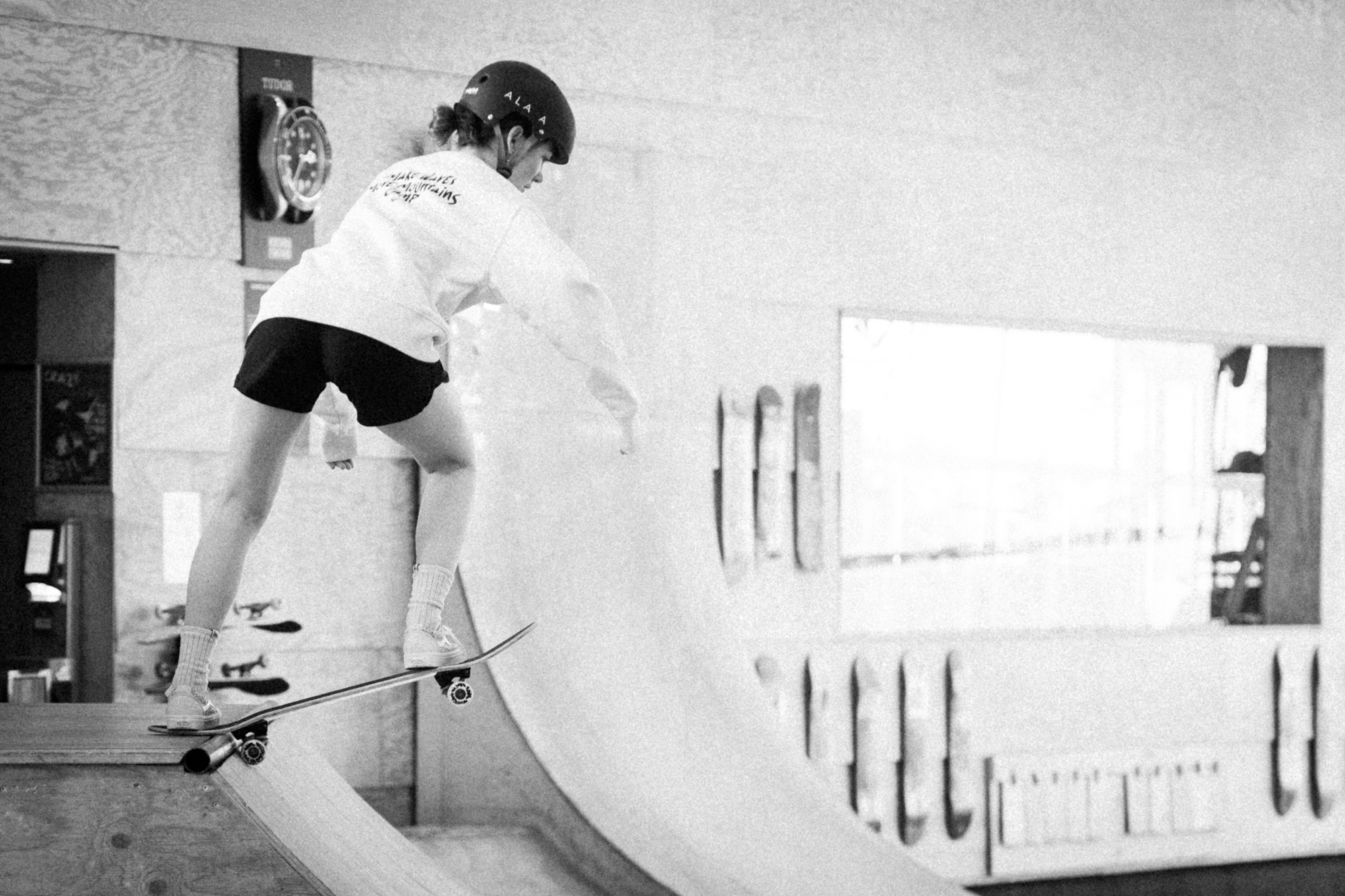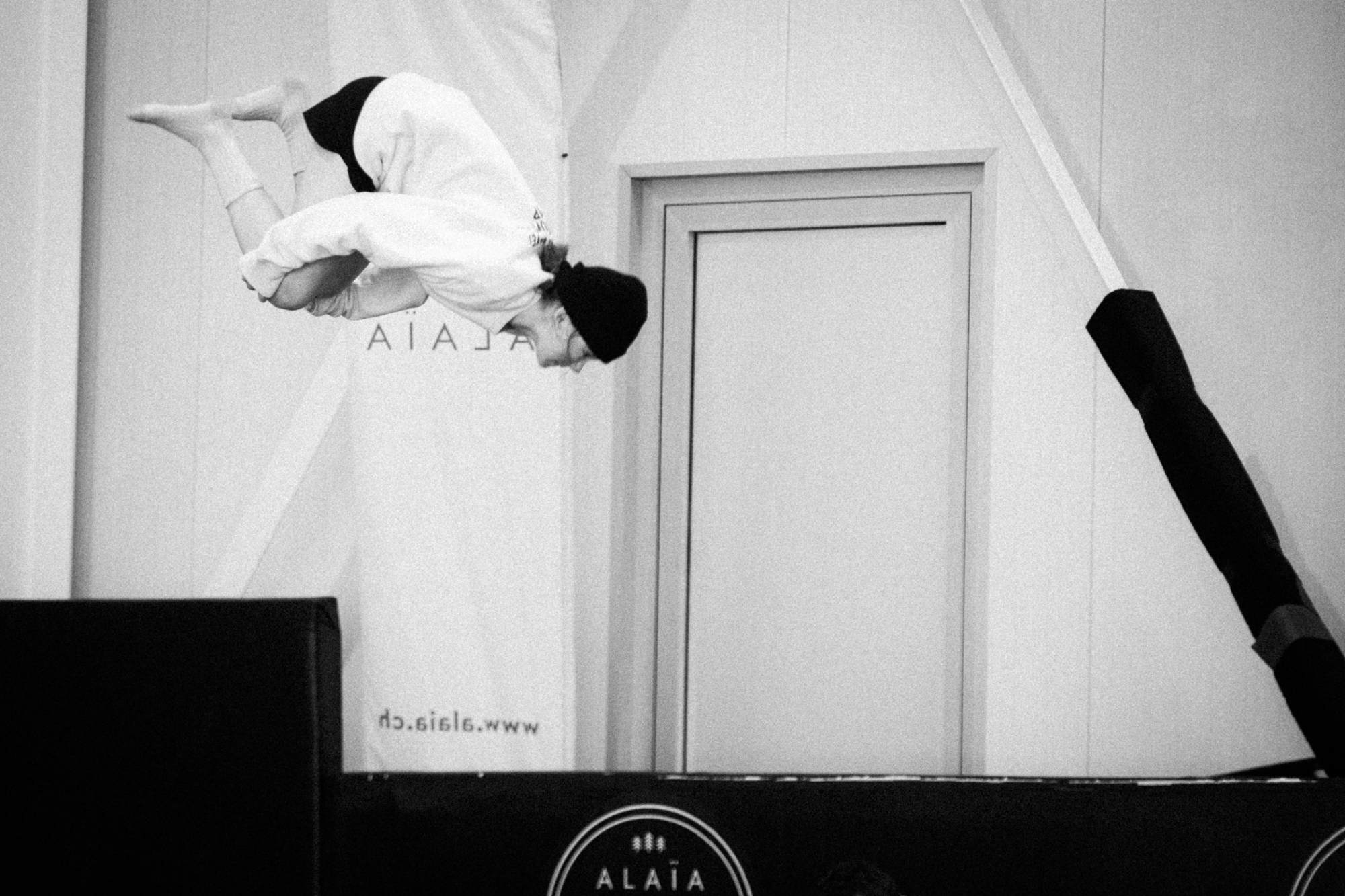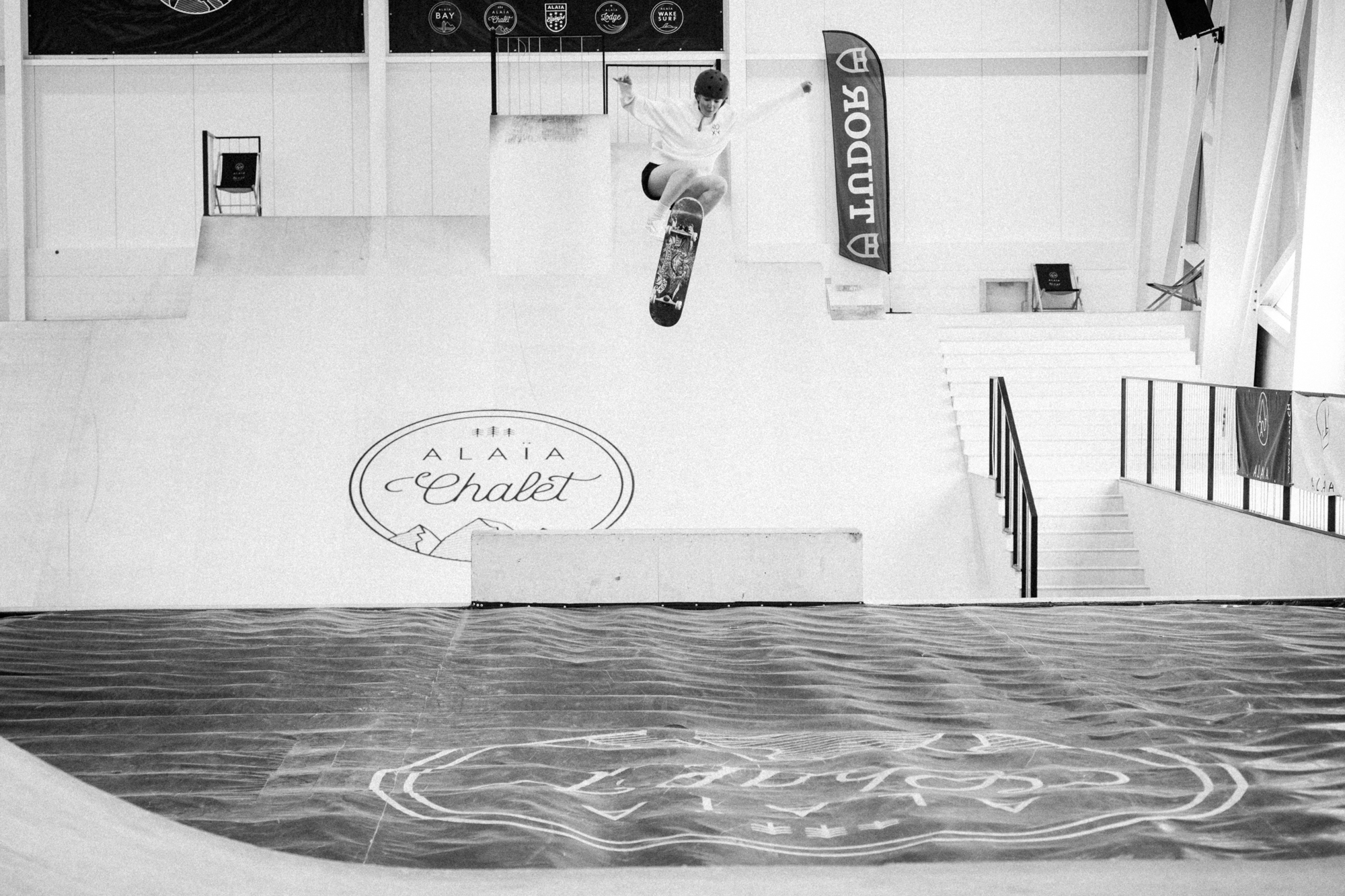 Surf, skate and fitness sessions were planned around intense mornings on the mountain with the other new recruits on the team. Noémie Equy is from Grenoble and is just as strong in the BC as she is in the park. The 21 year old was recently crowned the French Freeride champion in Chamonix. And even though that's a pretty heavy claim, (considering that Marion Haerty wasn't there) we're hoping that she follows in Marion's footsteps, bringing the freestyle element to the Freeride World Tour…. and maybe even the Natural Selection someday.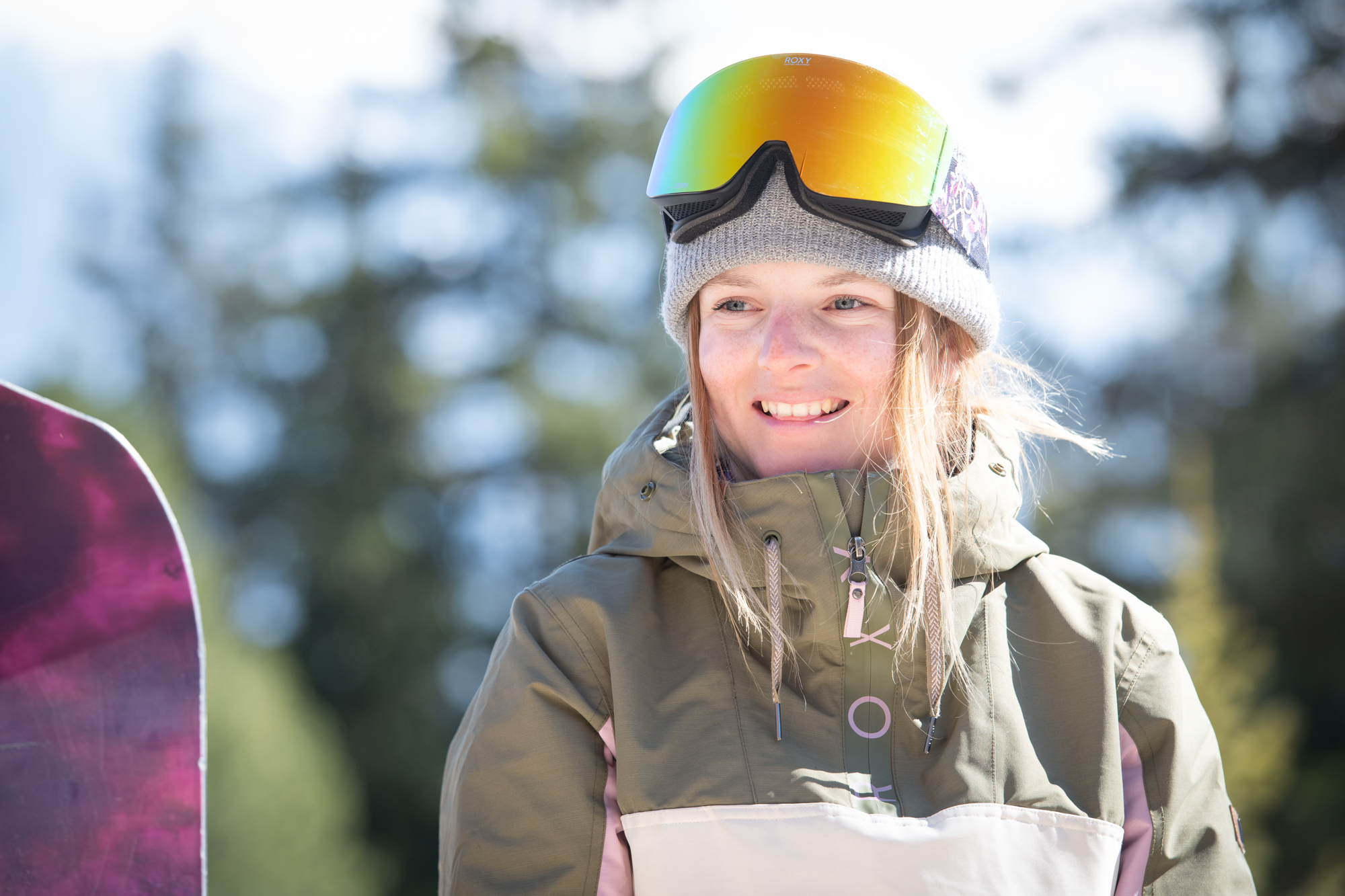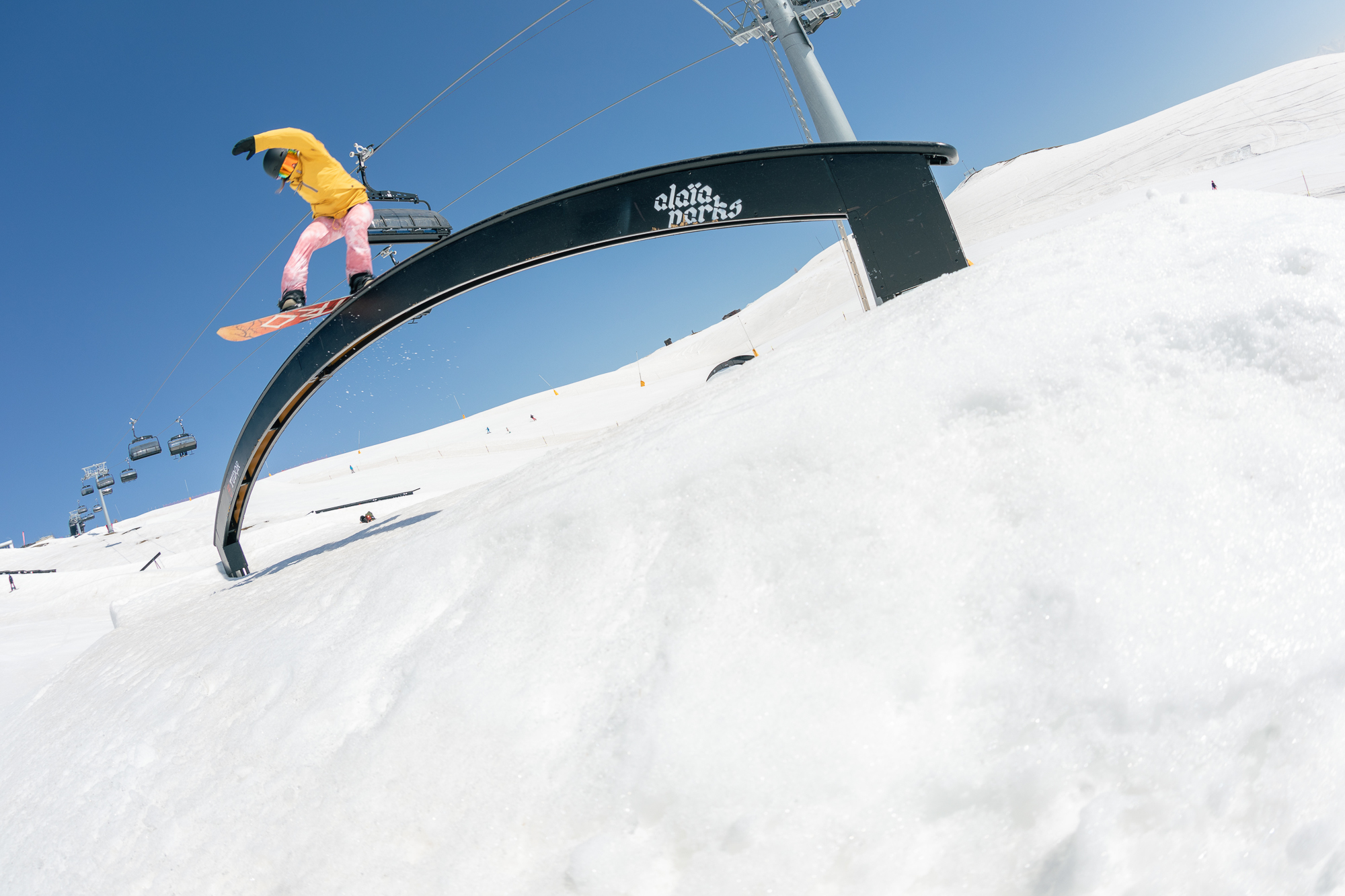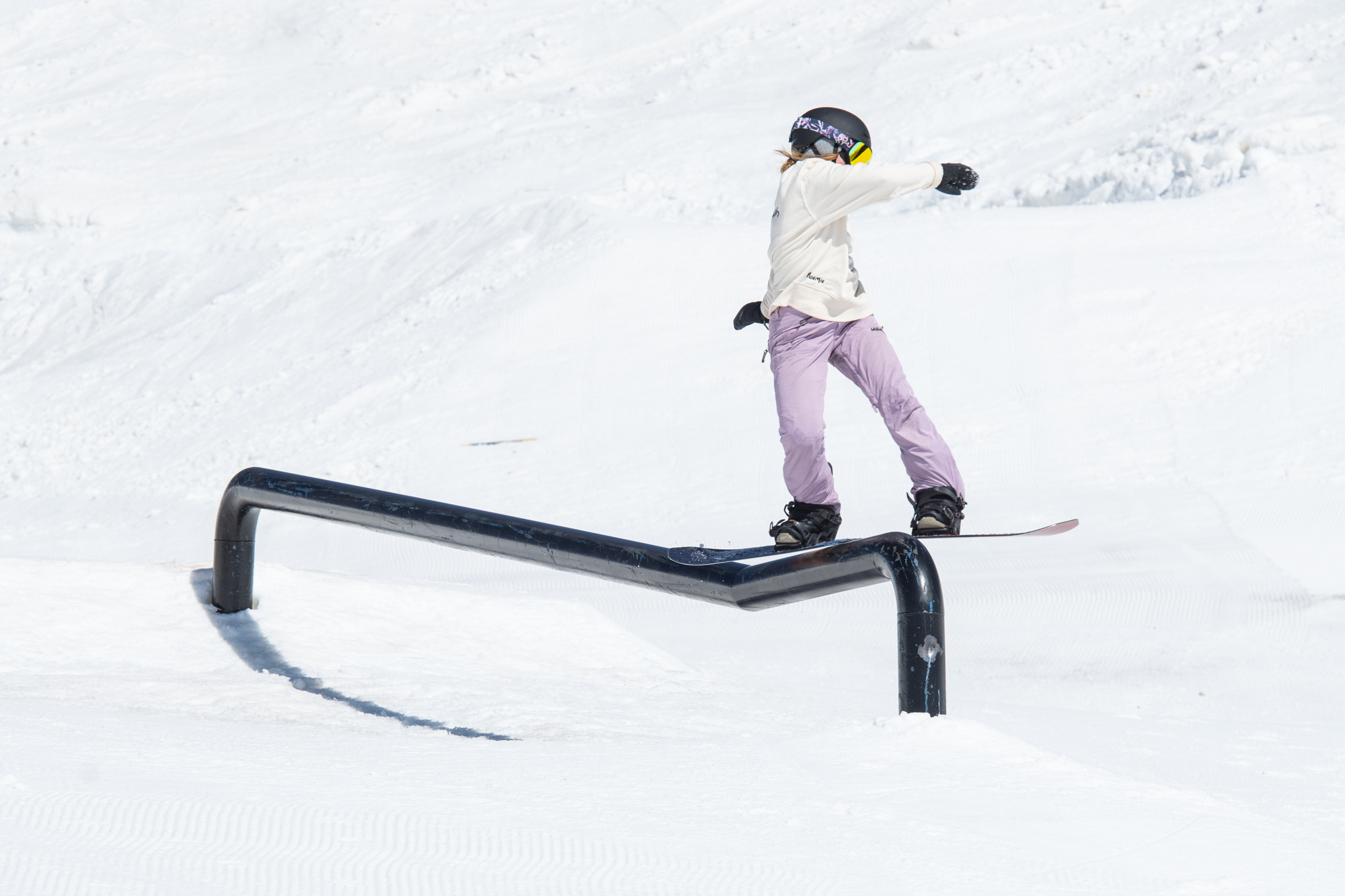 Aono Pordie was born in India, but holds French and Japanese passports. She's got a solid skate style and a huge back of tricks… for a 12 year old. She pretty much wins everything she enters in her age group and even showed the most promise of all of the snow athletes in the surf sessions. Don't sleep on Aono! She's gonna be huge.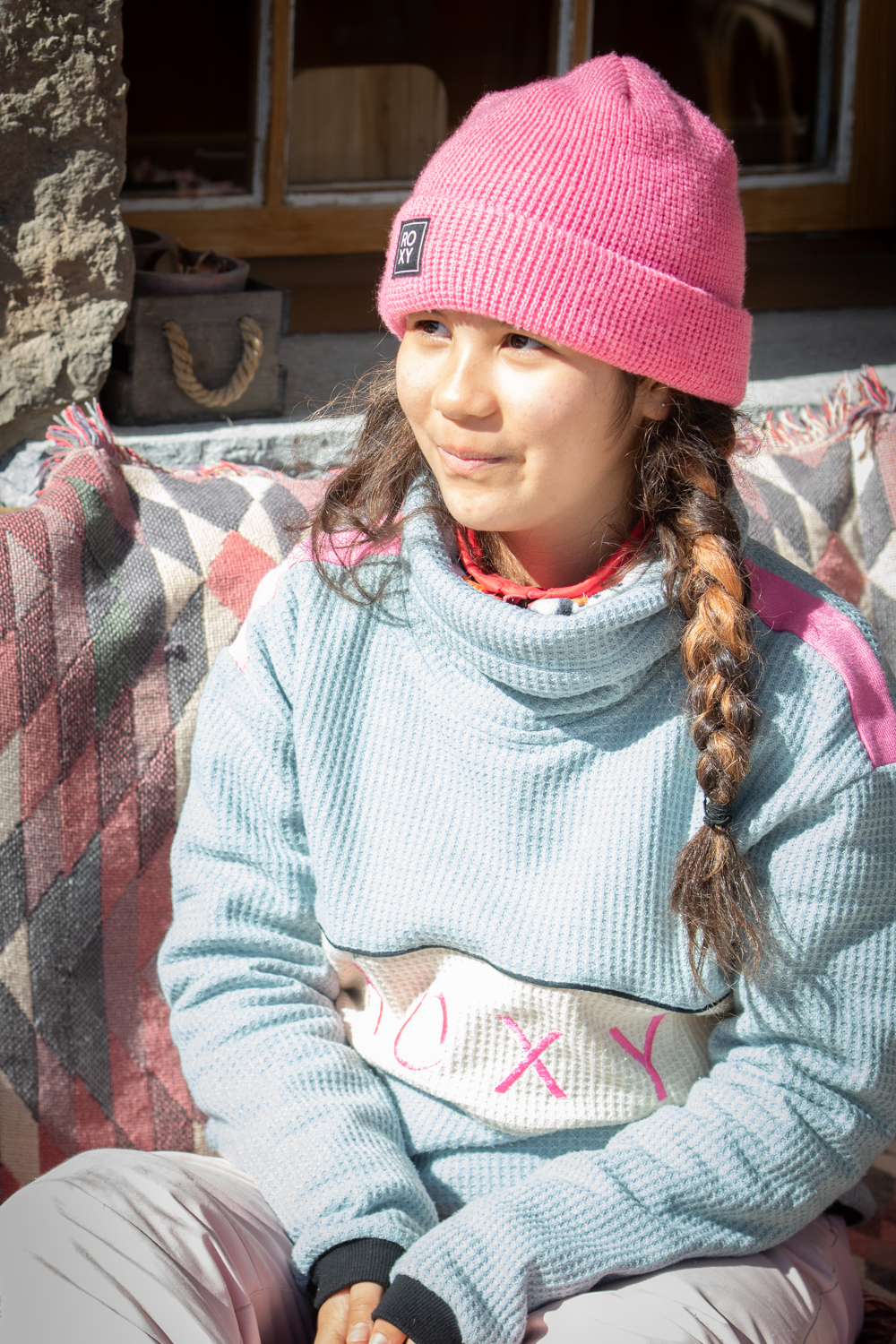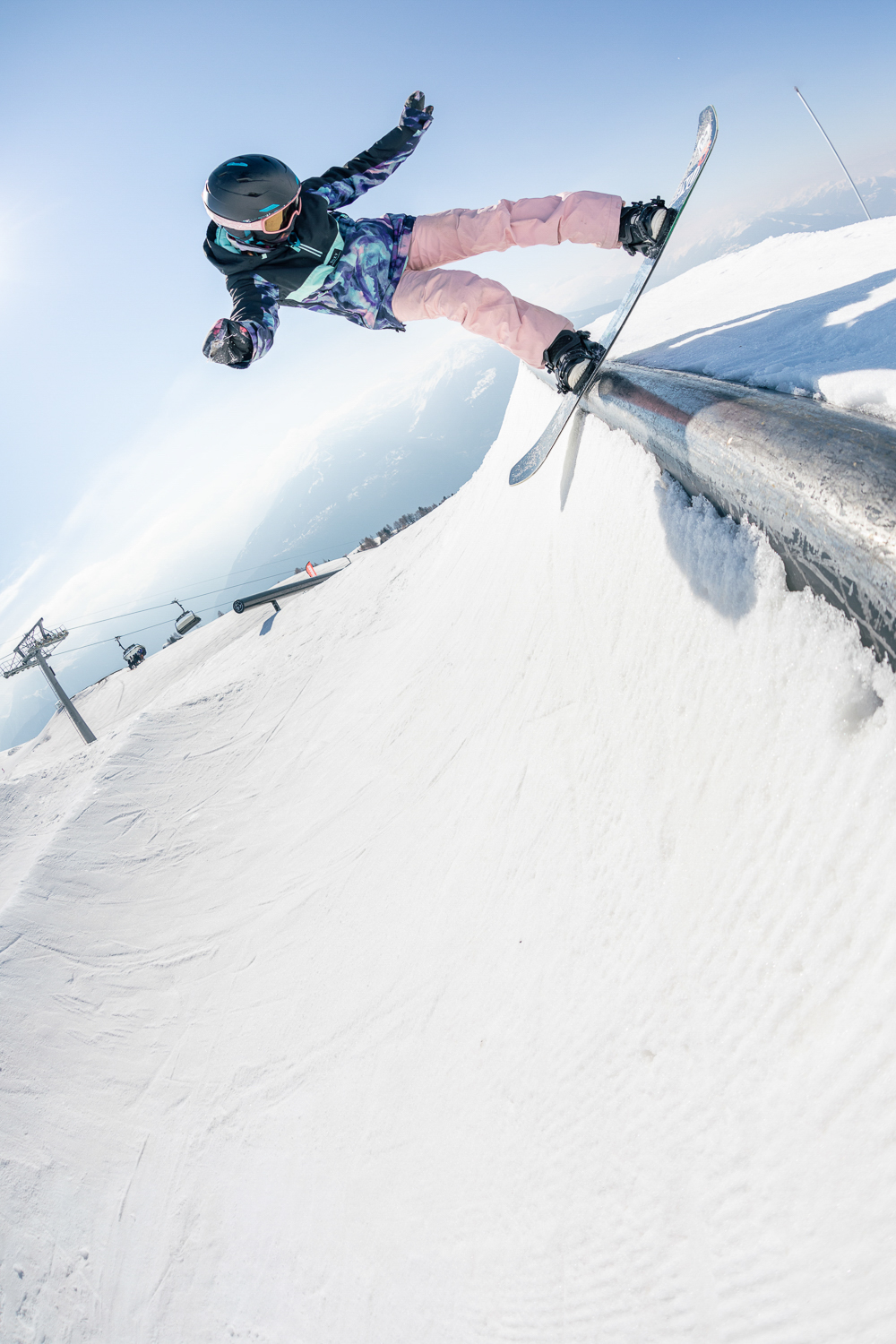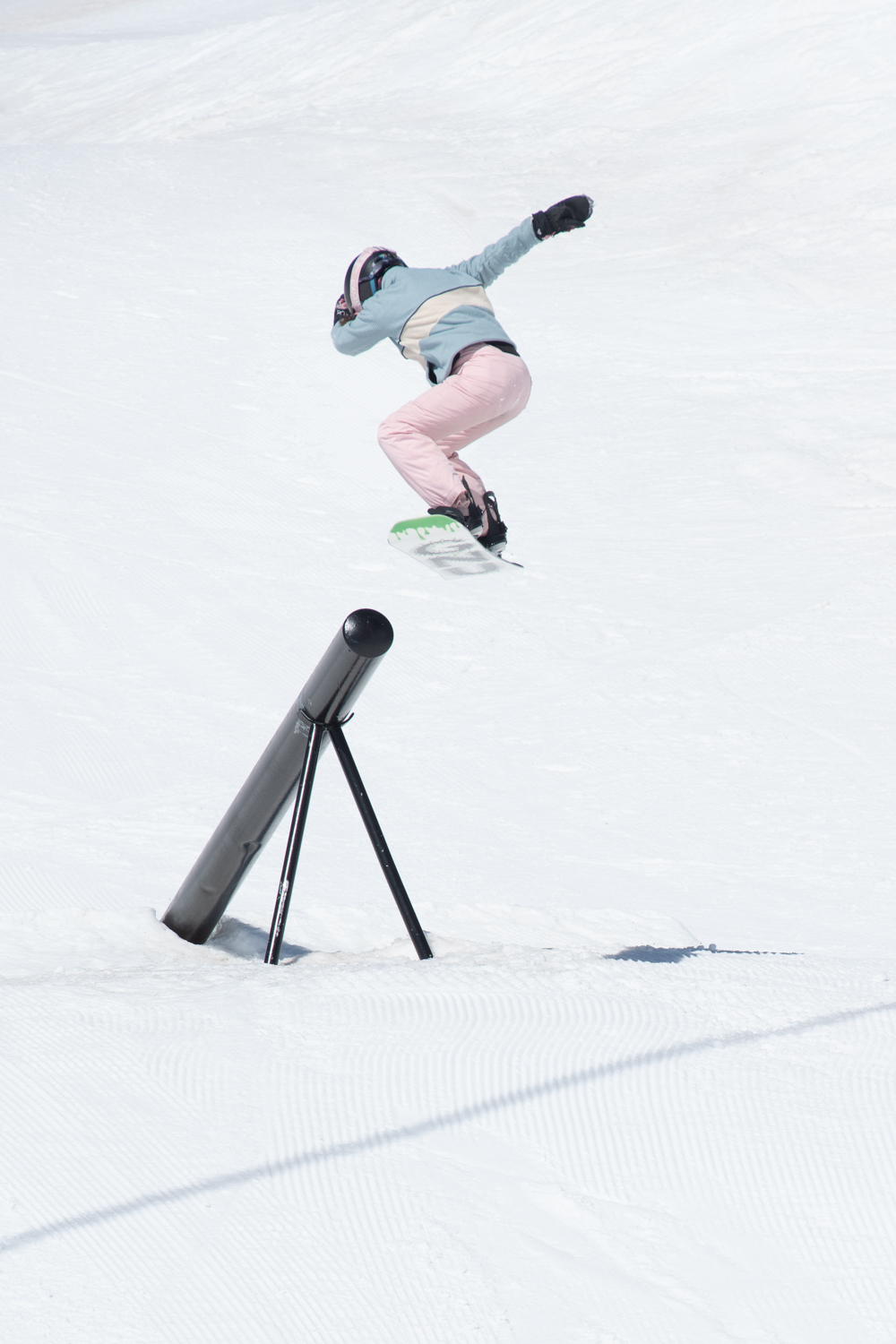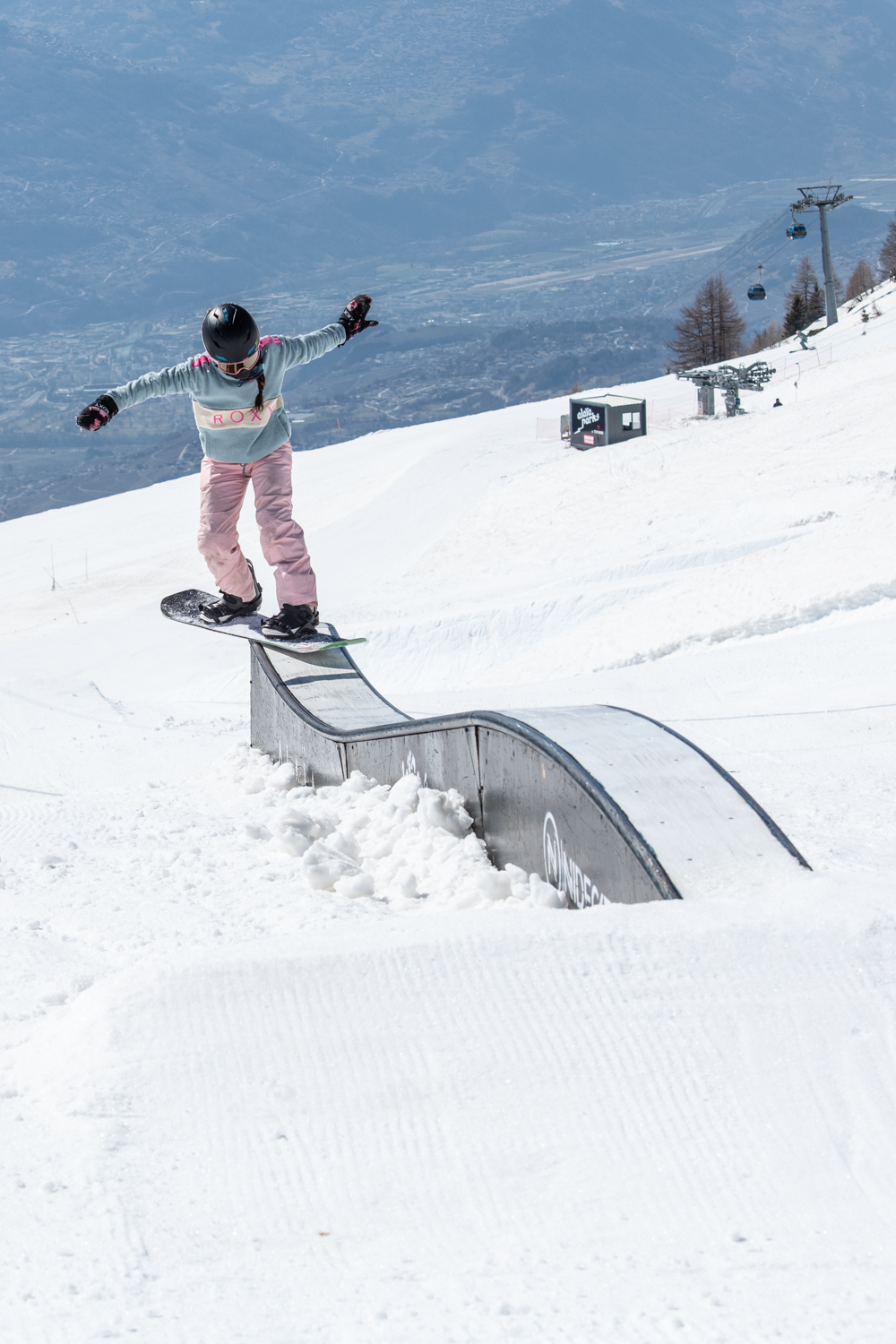 At 17, Isa sits between the two other "Juniors" on the European team and in CM her pipe skills really shone… even though the pipe was actually in fairly bad shape the day that we tried to shoot in it. Still, she made it look easy, concentrating on style tricks rather than the more complex comp run that recently helped her win the World Rookie Tour finals, the Austrian / German Masters and an invite to participate in the World Cup next season.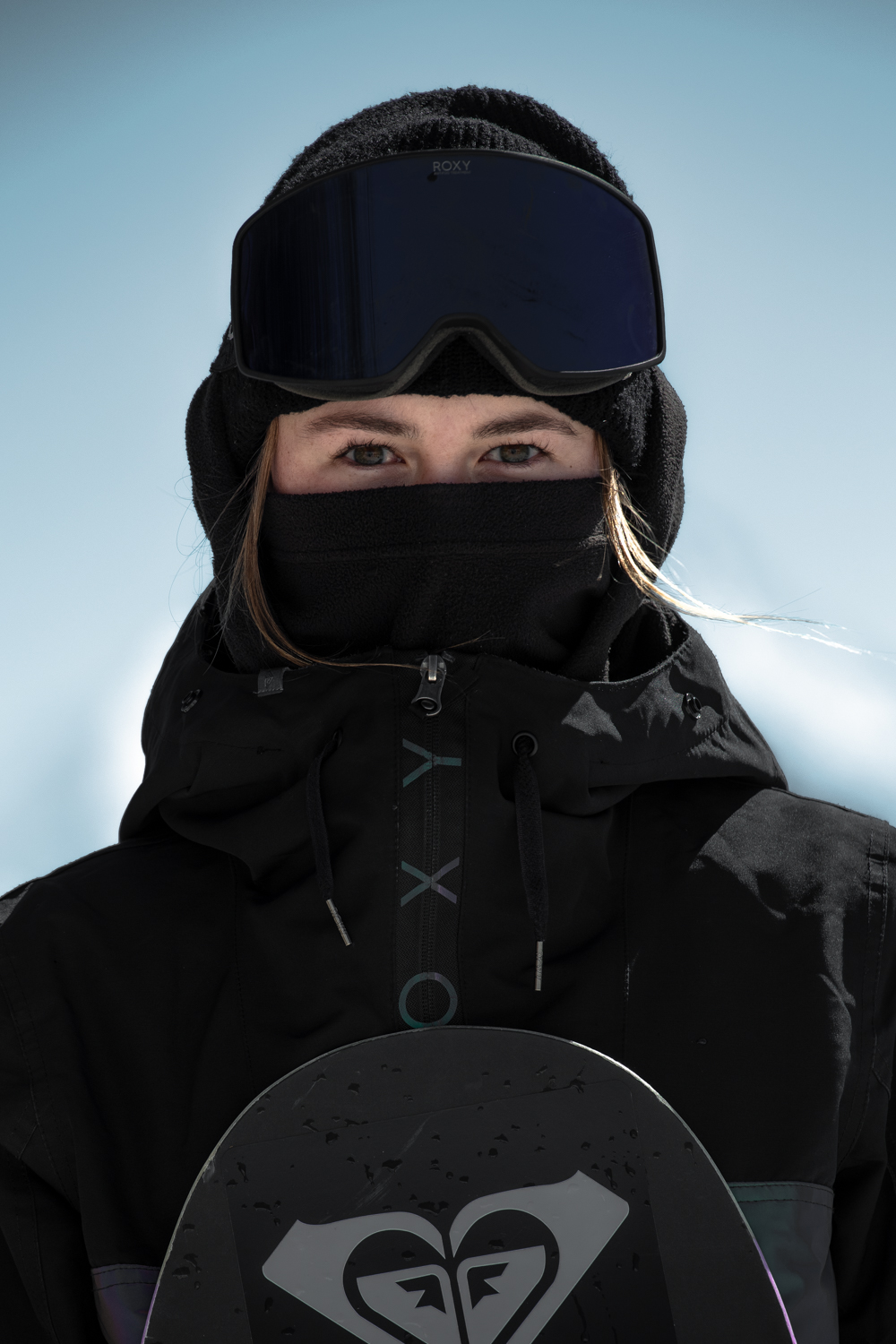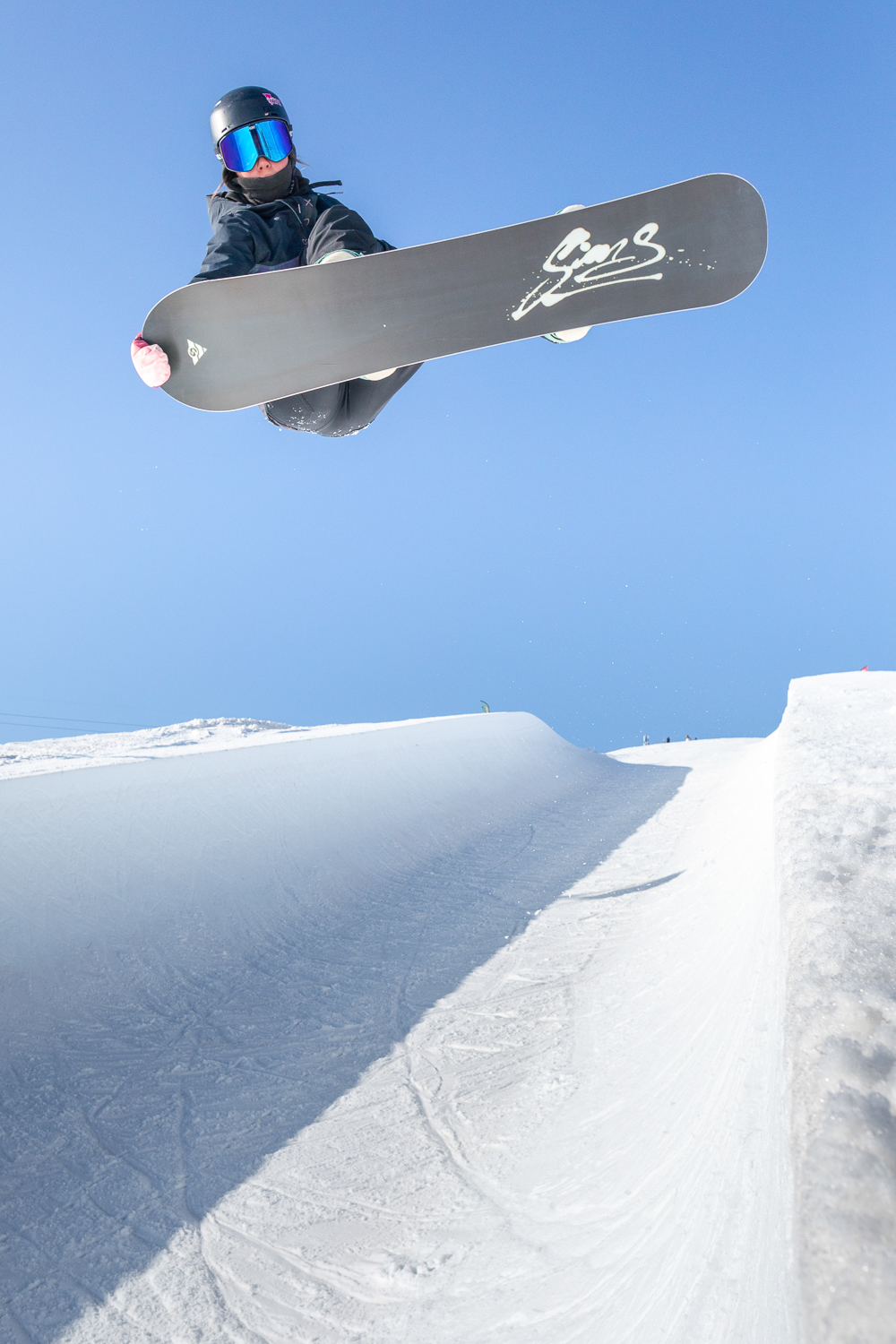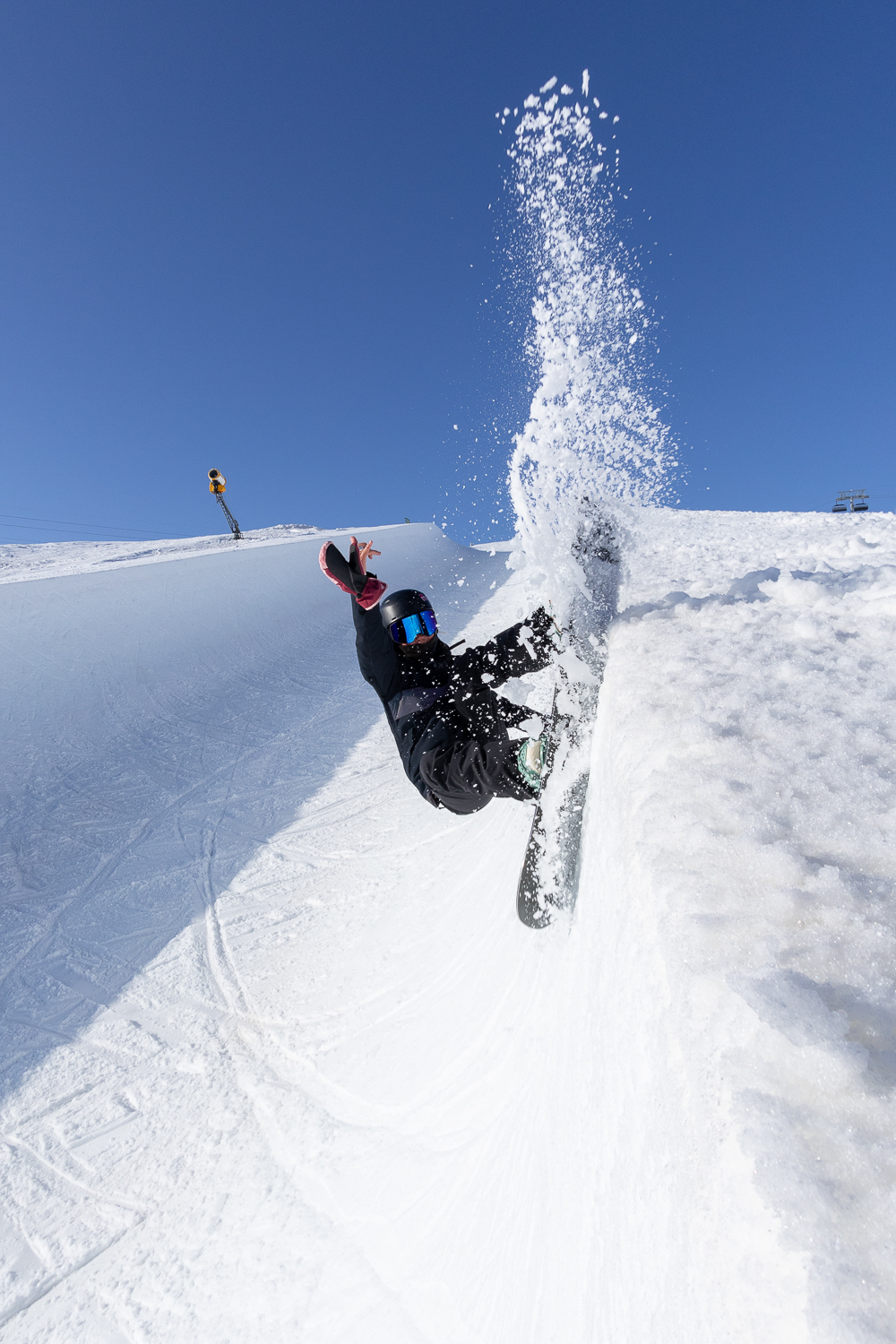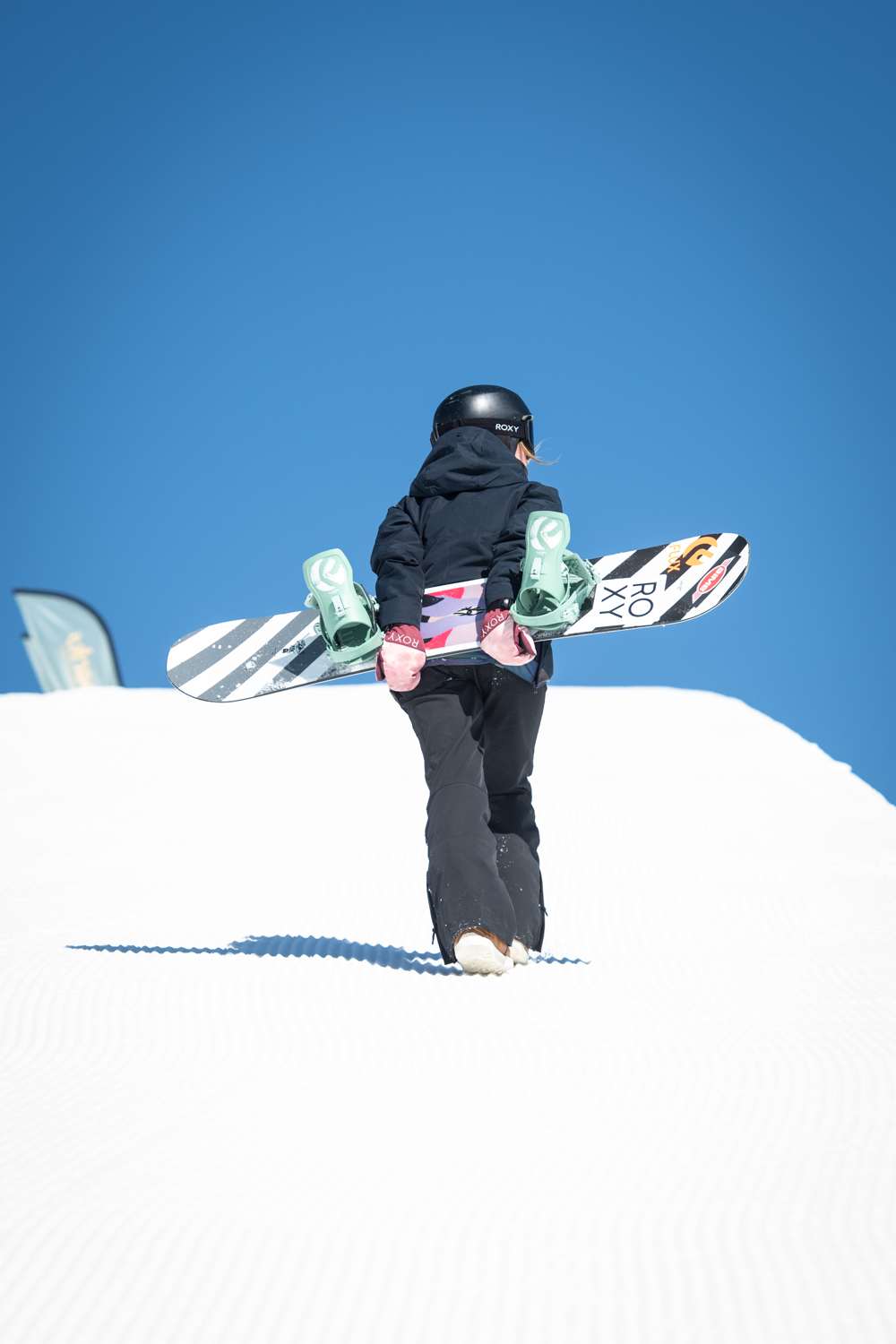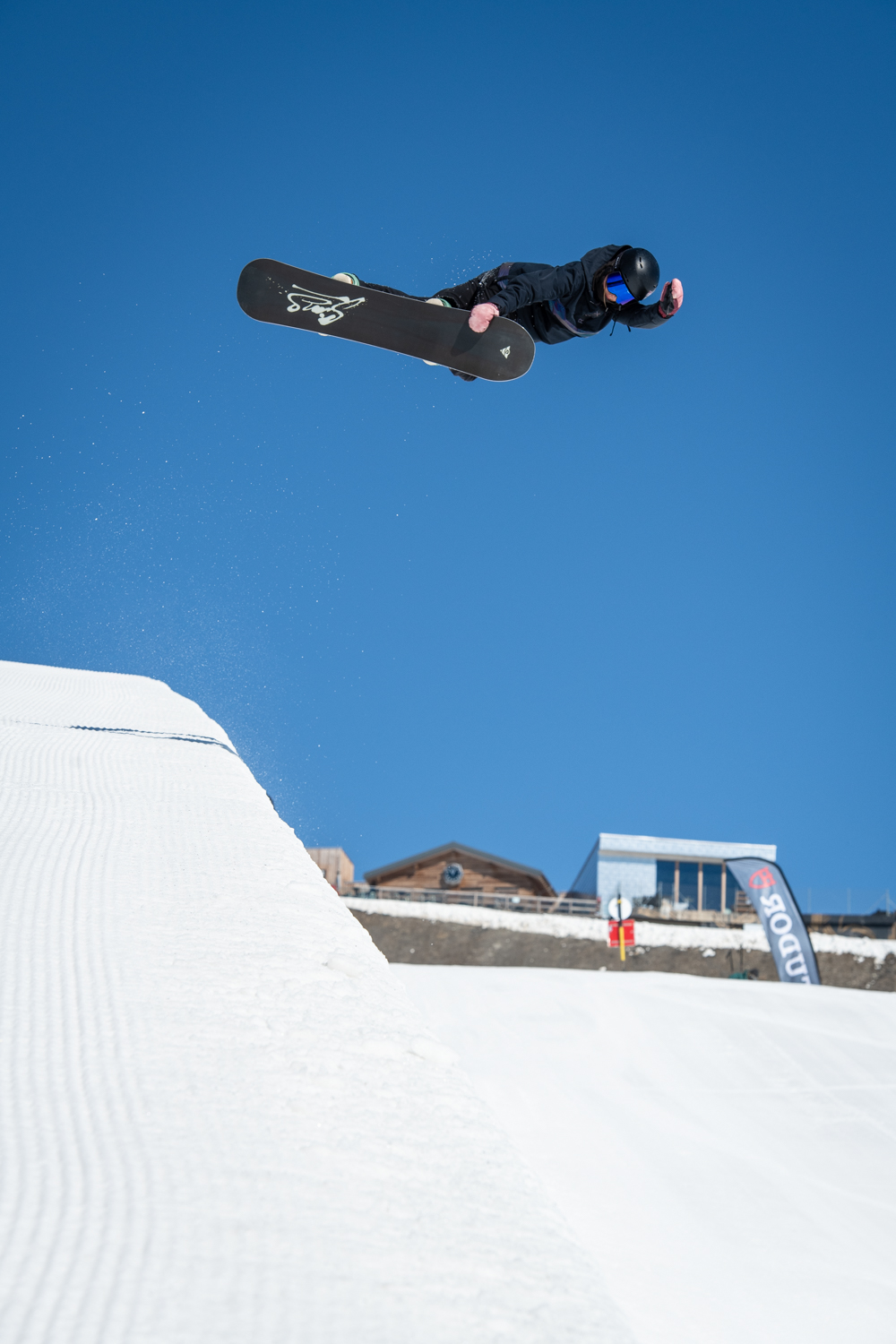 Other than the normal sports training stuff that you'd expect from a camp like this, ROXY also organized some seminars where the girls could learn and exchange experiences and advice on a variety of subjects, ranging from dealing with social media haters (shake it off) to annoying journalists (sorry). They also had the opportunity to work with a few of Switzerland's top cinematographers: David Vladyka (Absinthe Films) and Julien Roserens (Ero One).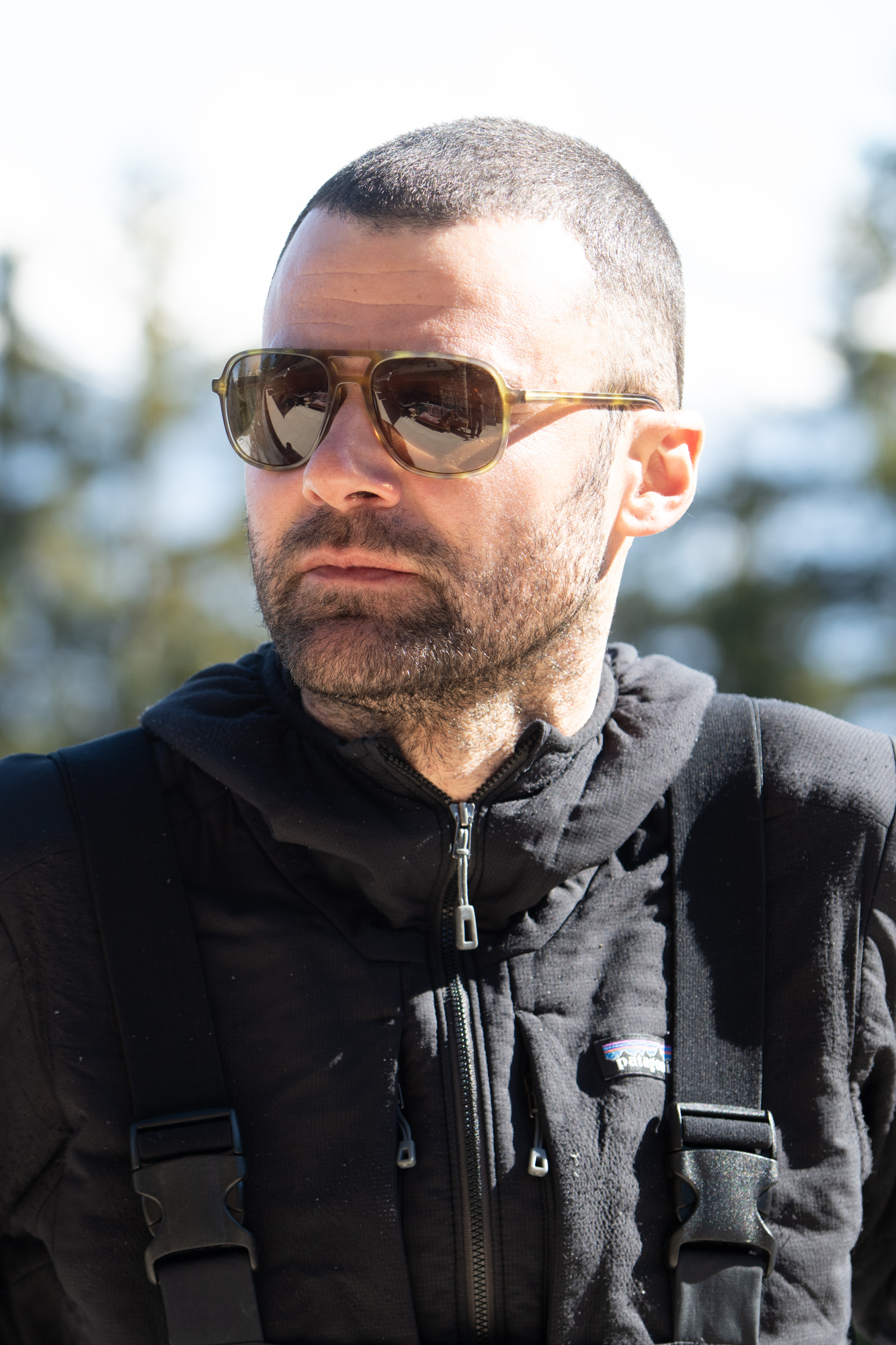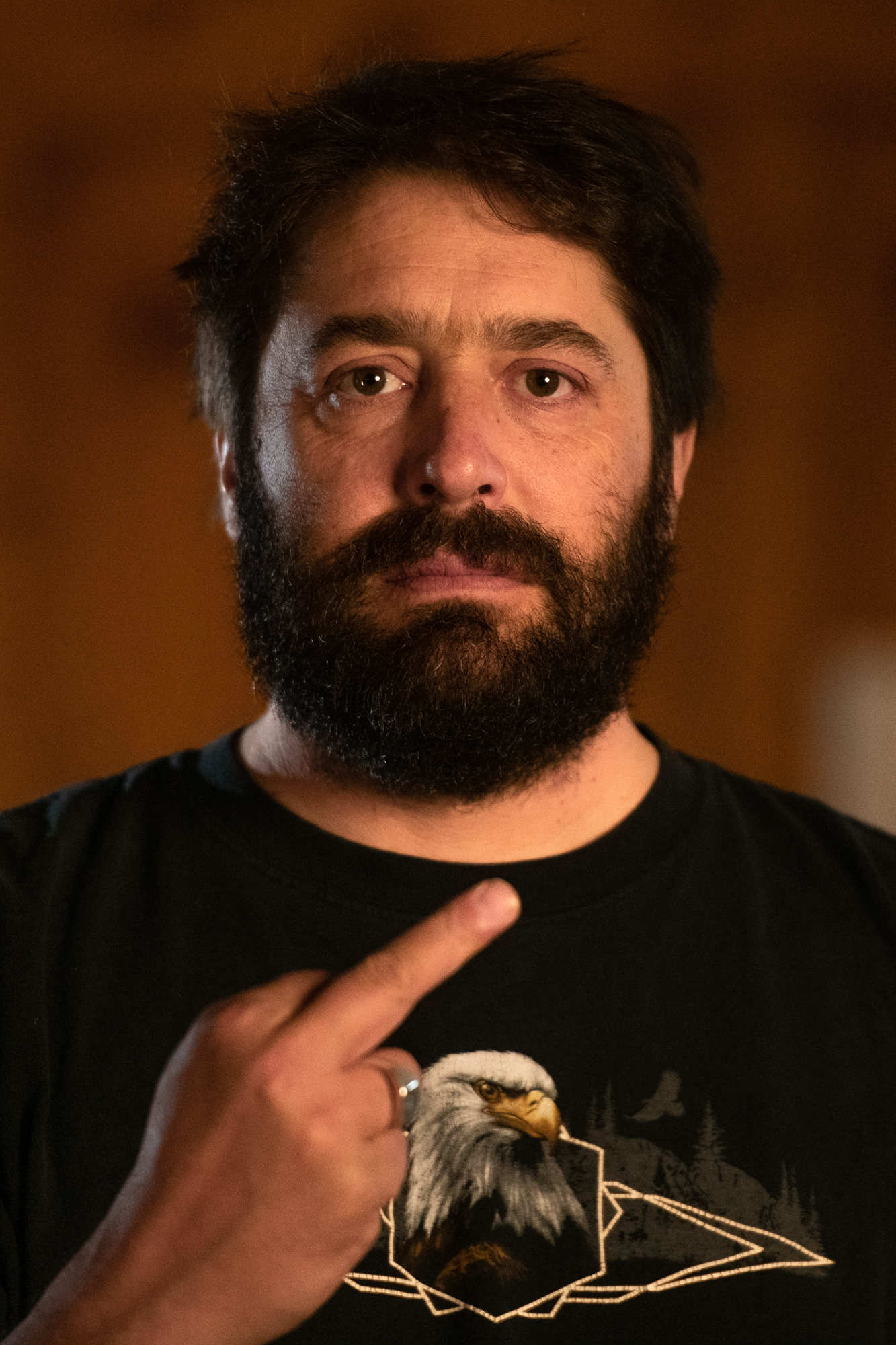 Thanks to selfie sticks and social media, we're in a moment where riders have more tools than ever to make it happen on their own. That can be great, but it's also given some brands an easy excuse to stop organizing team events. But after spending a few days at ROXY's camp, it's pretty clear that the benefits are huge from getting a crew of riders together IRL. The bonds that are formed and the education that's exchanged help to elevate everyone involved.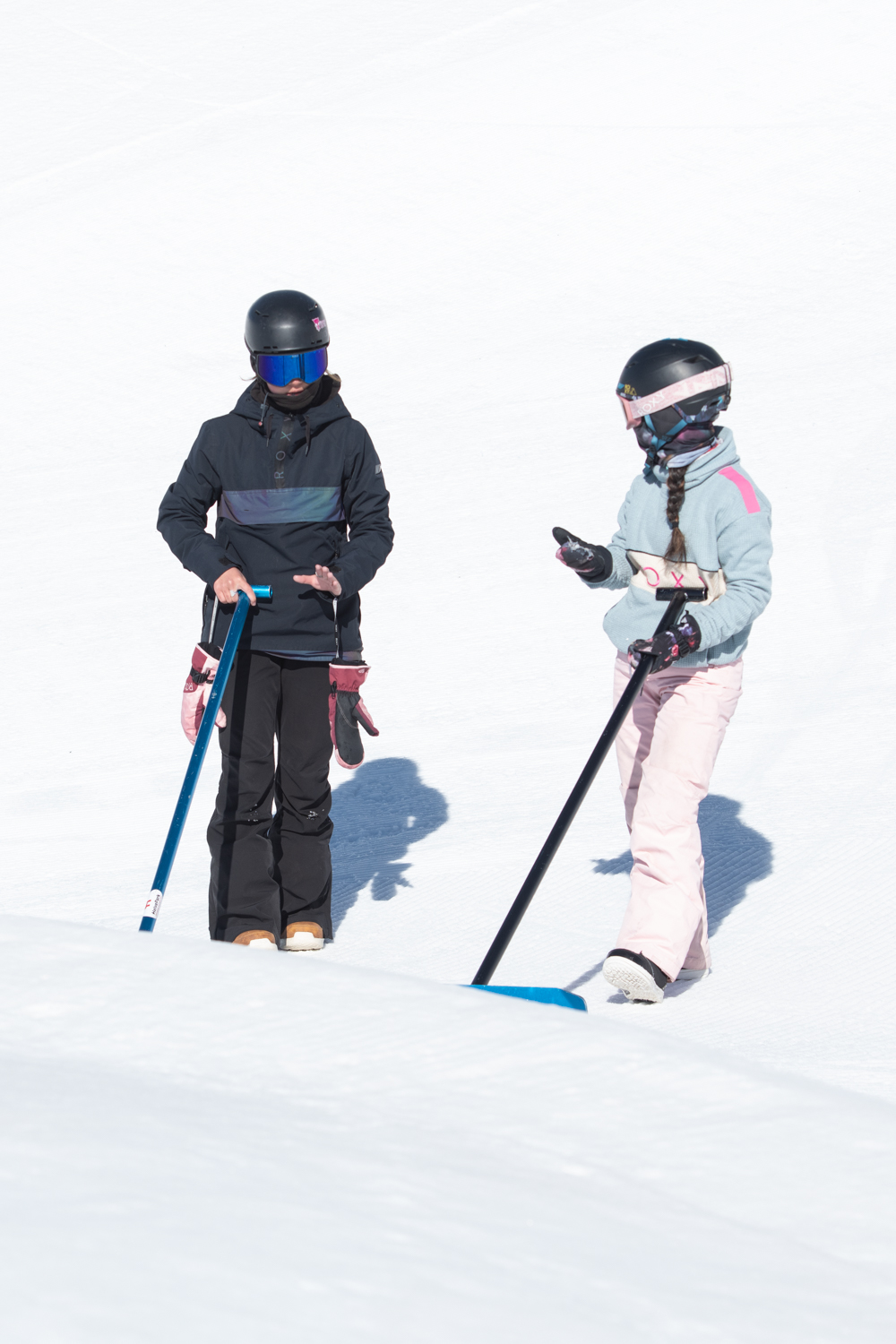 Thanks for making it happen ROXY! And thanks to the Alaïa and Colorado crews for hosting another unforgettable session in CM. To see what the ski pros got into at the beginning of the week, check out our story here.