We've always loved watching Levi ride. Whether he's sending it on a massive BC kicker or just cruising around, he always finds a way of making snowboarding look beautiful. His latest part gets us stoked to ride like few others, so be sure to check it out and then keep on scrolling for some photos and a little interview. 
Hey Levi, looks like you had a pretty snowy season! Where did you find all of that pow?
Yes indeed! The snow kept coming from December till the end of the season with primetime in January. It was incredible! You could go all over wallis and beyond and find a huge base. The snow line was quite high though… According to science, unfortunately, we have to get used to that.
It certainly is an inconvenient truth, as they say, but I guess that's a whole other conversation…
Is this the first time you've edited your own part?
Actually, it was Julien Roserens who did it and I helped him here and there. We did not want to do the typical full part thing, so I think it was also interesting for him to edit it. I could definitely not do such an edit, with the eye for detail and precise cuts on my own.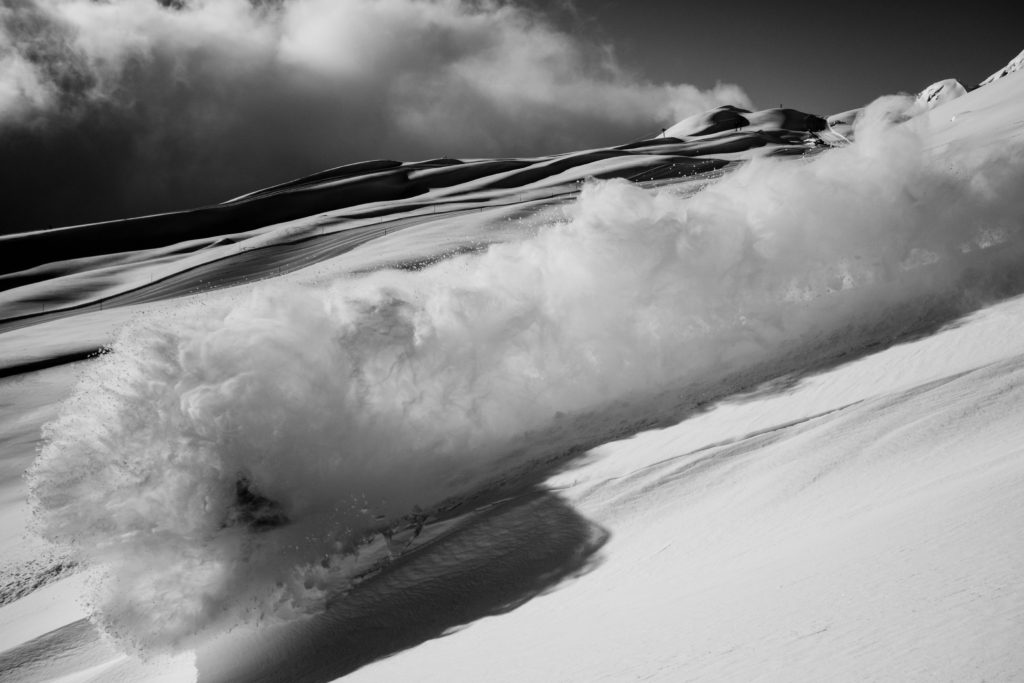 Well, it's true the Julien certainly has a ton of experience. It's always great to have him involved in any project! Is he also the one who came up with the Gentle Giant nickname?
My buddy, Peter Rossner came up with that in a Instagram post for Deeluxe boots. I thought it actually fit pretty well and picked it up as the name for a little Instagram video series.
Ah yes, those have been really good! And I'm glad to hear that you didn't choose your own nickname. I think Yung Doli's the only one who can get away with a move like that… 
Otherwise, I also saw that you had a couple of really nice shots in Hitsch's project, soft. Did you work with any other film crews?
Oh, thank you! I was really impressed by that short film, by the way, it is very well done and worth watching!
Regarding your question, last year I worked quite a bit, compared to the previous winters and I couldn't really go for a big video part. Therefore, I was happy to join some crews here and there. Apart from filming with Hitsch, I spent some days with Mat Schaer and Julien Roserens. At the end of the season, I had the pleasure to meet up with Fredi and Gray Thompson, and the whole filming posse around them which was Aaron Hooper and Puzzle Media. Last but not least, I teamed up with Rad Movie Production. That was mostly for spring sessions in April and May.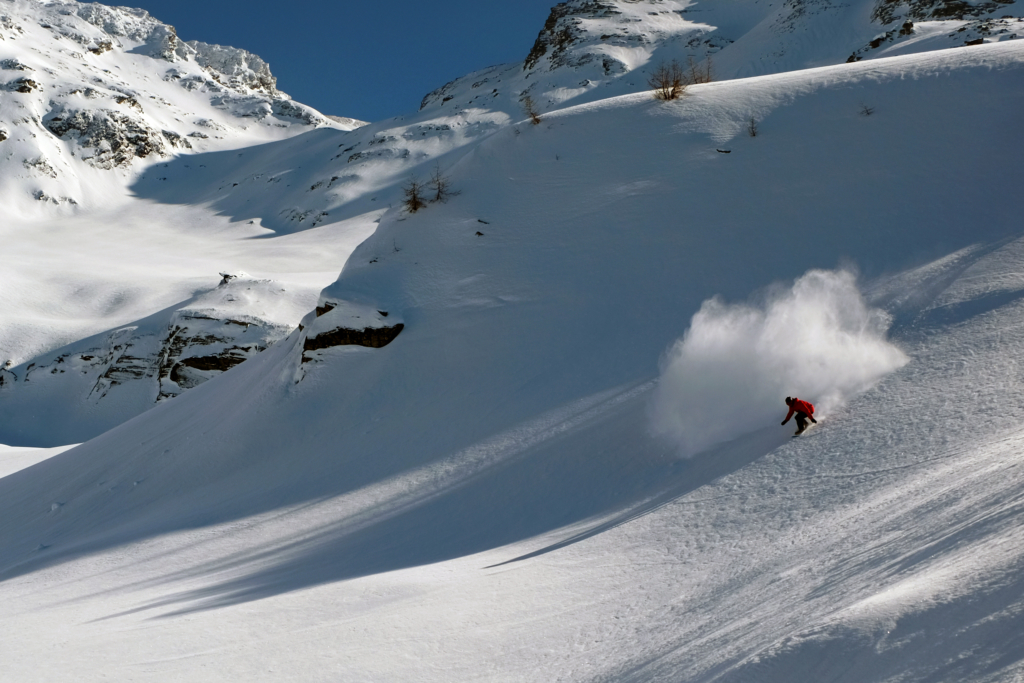 Good crews! Did you also do some traveling?
As I had to work regularly, I had to stay close to home for the majority of the season. I spent two days with Hitsch and co. in Hoch-Ybrig, where we found some of the best snow of the entire season. Another highlight was a splitboarding trip to Georgia with Elooa.
Nice! Any behind the scenes stories to share? I know from experience that filming a full part is never quite as easy as it looks…
Well, there was a scary and stupid moment in Aletsch. I had a bad morning at work so I was kinda distracted when shooting for soft. After a short pow line with hits and turns, I forgot that there was a slope below me. Once I realized it, it was too late and I couldn't stop anymore. I fell down on the icy slope pretty hard with my board and my head. Luckily, apart from a black eye and some dizziness for the next day, it was not too bad. I was definitely happy that I was wearing a helmet.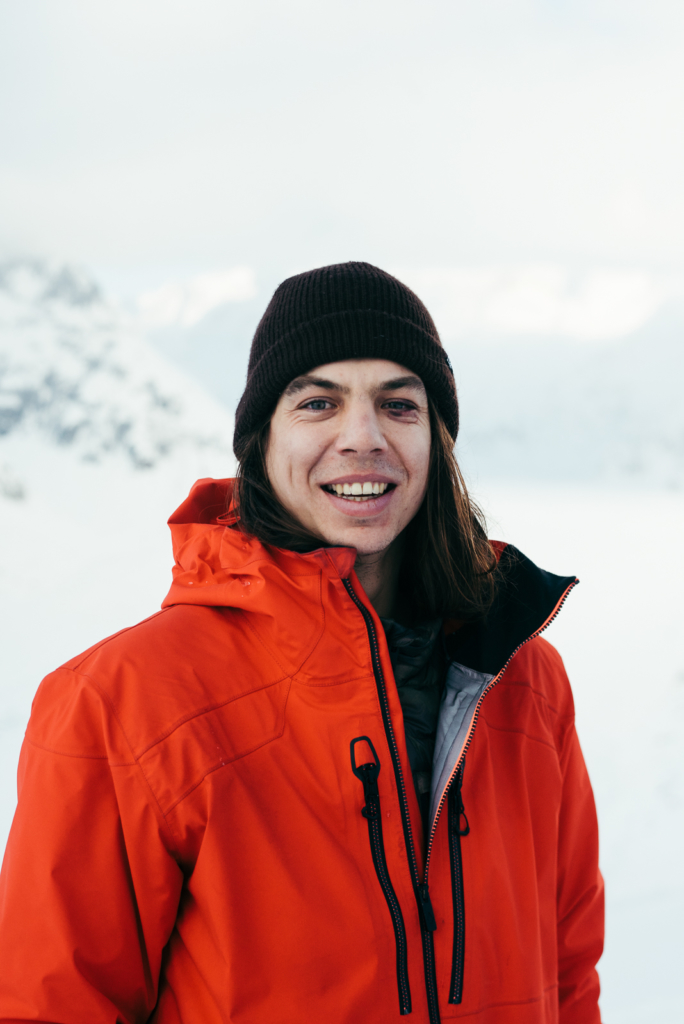 Ouch… It's great that helmets are becoming more accepted for filming these days. You guys definitely take some risks out there.
If you had to edit your whole part down to just one shot, which one would you choose?
Thats a tough one. But I think the ender shot is pretty rad, there was so much snow and the light was pretty good too!
Oh yes. You're on a short list of guys with a cover-worthy butter! That natural FS 3 at the beginning is also pretty amazing, but there are lots of great shots, so I can understand that it's difficult to choose.
How's your winter been so far?
I've been working, but still able to ride and splitboard quite a bit. The snow's already good and the base is building up for some bigger missions starting in mid-January.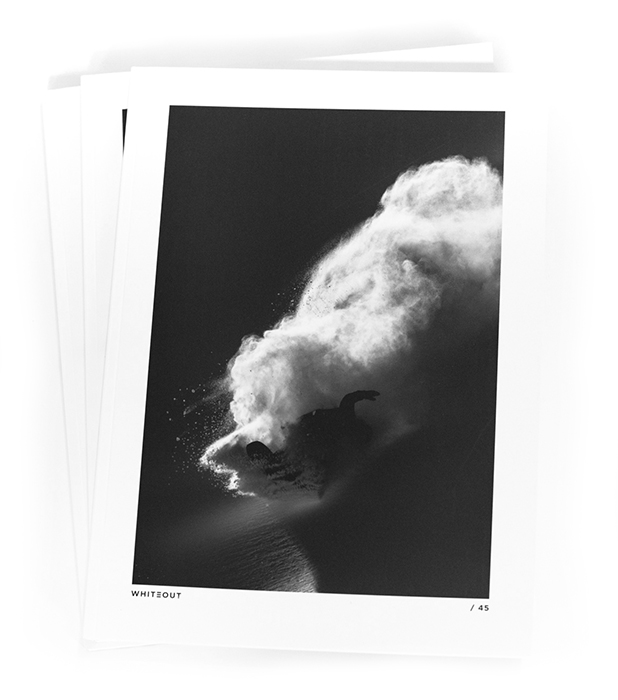 Nice! What else do you have planned for the rest of your season?
There is something going on but I can't talk too much about it yet.
Mat, Julien and I started a concept for a splitboard movie last year which will hopefully get finished this winter. We've added a few riders and now got help on the organizing and production side as well.
Great! I can't wait to see it! Anything else you'd like to add before we finish this?
Big thank you to Whiteout, for keeping print alive and contributing to the Swiss snowboarding scene big time. It wouldn't be the same without you guys!
And protect our winters, we need them!
Thanks to you Levi! And a big thanks to Phil, Silvano, Kevin and Gaëlle, who contributed photos for this story!