Remember last week when we told you that we made a shirt with Aemka? Turns out, we also made one with Aaron Schwartz! All of our shirts are earth positive, fair trade and screened in Switzerland by hard working snowboarders.
Aaron is a freelance graphic designer and photographer from Vancouver currently living and working in Flims/Laax. Already an important contributor to Whiteout through his photography and stories, he was the first person we thought of when we started looking for guest designers!
You can find Aaron's work in many places, from T-shirts to snowboards, to film titles…. and, of course, in Whiteout. What's on his mind these days? Read on…
Hi Aaron! Let's dive right in, what's the story behind this collaboration?
Hello! I'd been involved with Whiteout a little bit prior to the #34 issue, but that's the one that got Ahriel and I working closer together and was the beginning of a collaboration and friendship that has continued to this day. Ahriel's idea was to have all issues of that winter designed by different artists from the Swiss scene, starting with myself for issue #34. Hands-down one of my favorite projects I've been involved in, and I've been happy to do four more issues since then. Five including this one!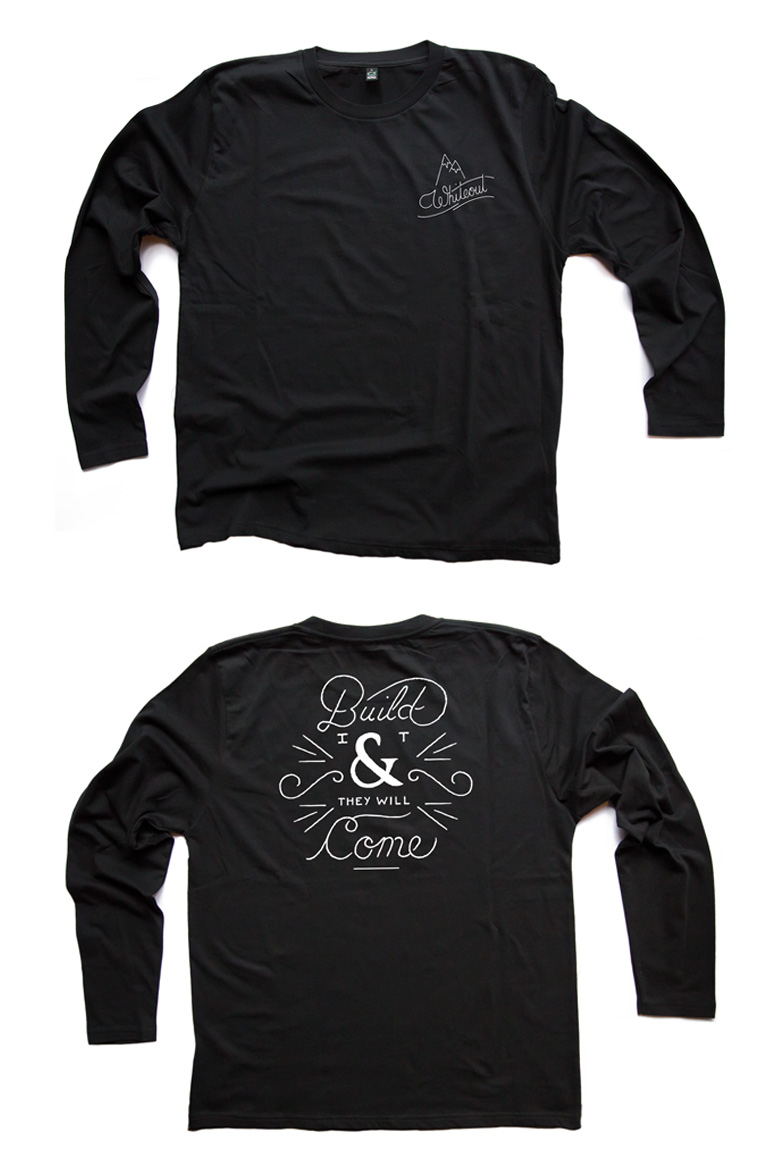 We are pretty stoked on the t-shirt that came out with it! How did you come up with the design?
I'm stoked on it as well and still wear that shirt all the time! The front print was a graphic for the Decade Story of issue #34, where we celebrated 10 years of Whiteout. The back print – "Build it and they will come" – is from a story I wrote about Snowpark LAAX, where the title was a reference to a classic American baseball movie called "Field Of Dreams". In the movie, it's about building a baseball field. In the article, it's about building a park. But the moral is: If you put in the work to build something awesome, people will come out and play. Something like that.
Being surrounded by a fun group always helps! But when it's about art, who are your influences?
The list is endless.There's so many great artists out there that have influenced me in one way or another. If I had to name just one person though it would be Mike Perry, an illustrator from Brooklyn. His book "Handjob" (about hand-drawn typography, not the other kind.. hahah) was a game-changer for me early on in art school. In terms of photography, I always mention my best friend Eric Thompson, from whom I've learned so much and is still someone who continues to inspire me every day. Thanks E!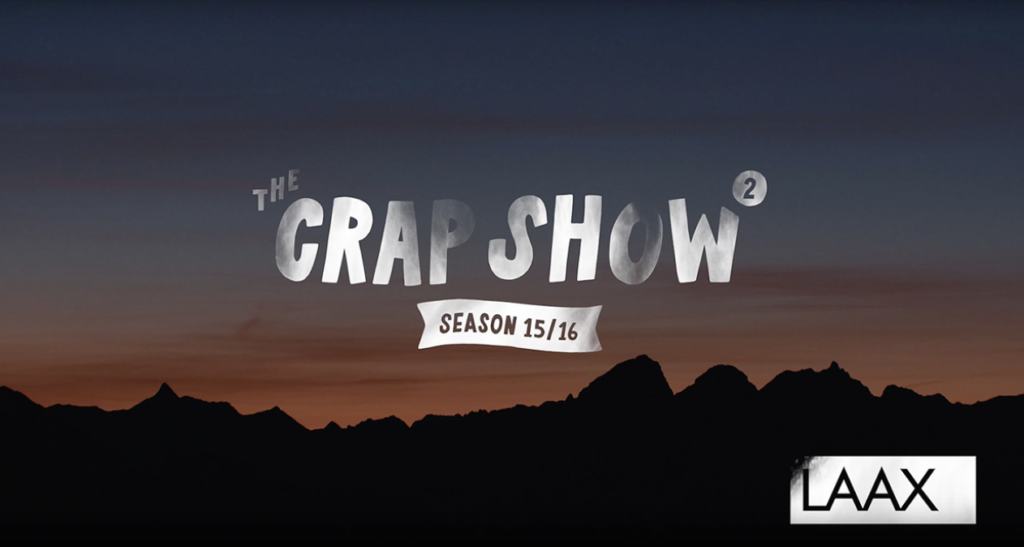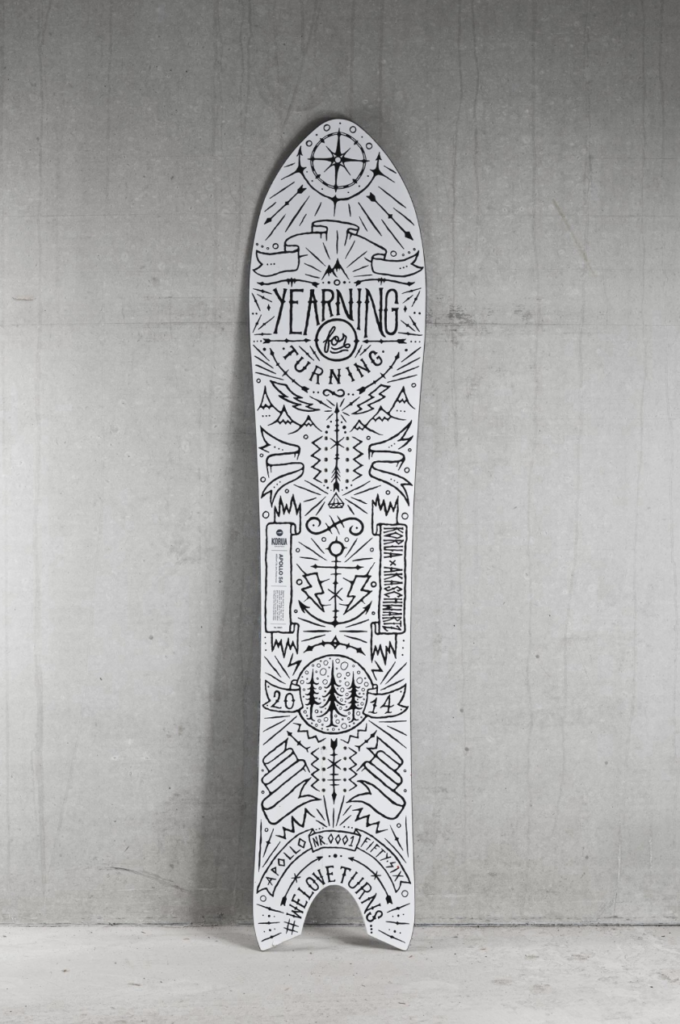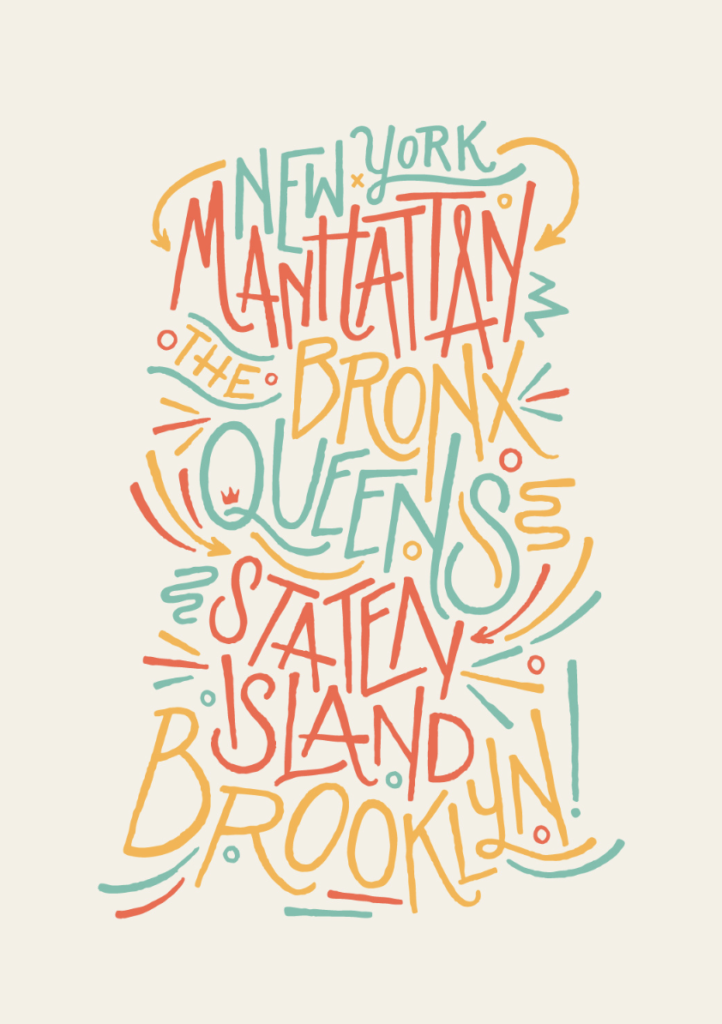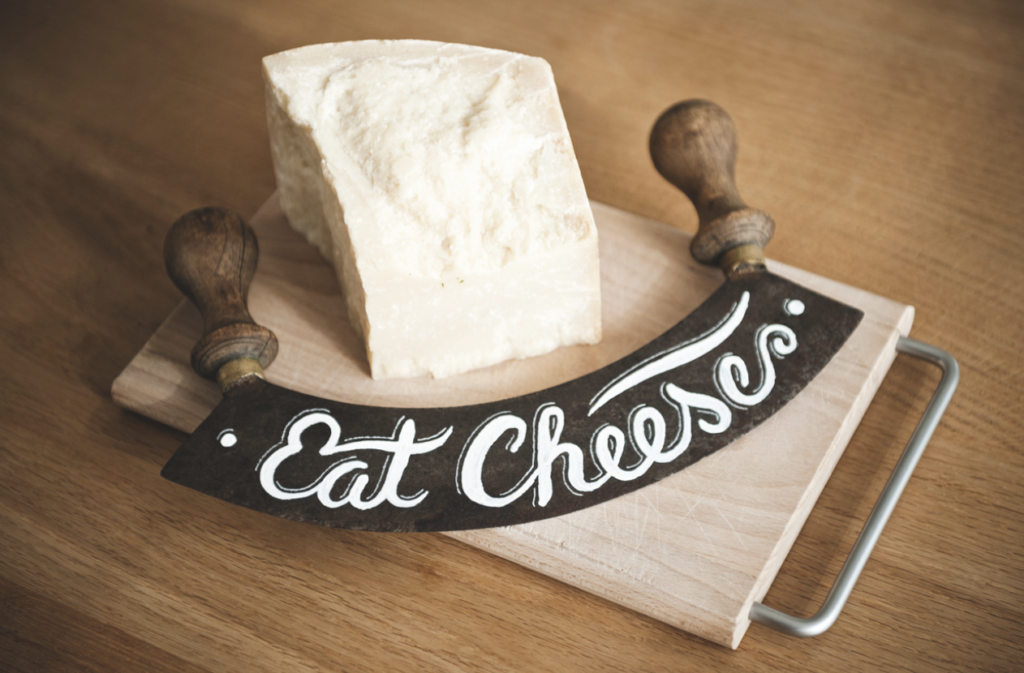 Back on snow, which riders do you feel are fun to watch and shoot these days?
Same answer here – the list would be too long. But I'll try to keep it short and just mention a few. Ever since I can remember, Nicolas Mueller has been my favorite rider to watch. Him and Noah Salasnek. Another favorite would have to be Nicholas Wolken, nobody turns like that guy. Lucas Baume is always fun to watch too. And Hitsch Haller, James Niederberger, G-weli… I'm always stoked on watching my friends snowboard.
And outside of designing and snowboarding, what else are you into?
Drawing, ping-pong, Birkenstocks, skateboarding, taking naps, traveling. And food. Good food.
That's an eclectic list! And we agree good food is important!
Do you have any trips planned for this season?
Maybe Japan again in February, and the States in March. No plans set in stone yet, but that's the idea. Otherwise stay here in Laax and maybe hit up some small resorts again as well. I love Tschiertschen where my aunt and uncle live. I go there with my Mom sometimes, that's always a real treat.
Thanks Aaron for the collab!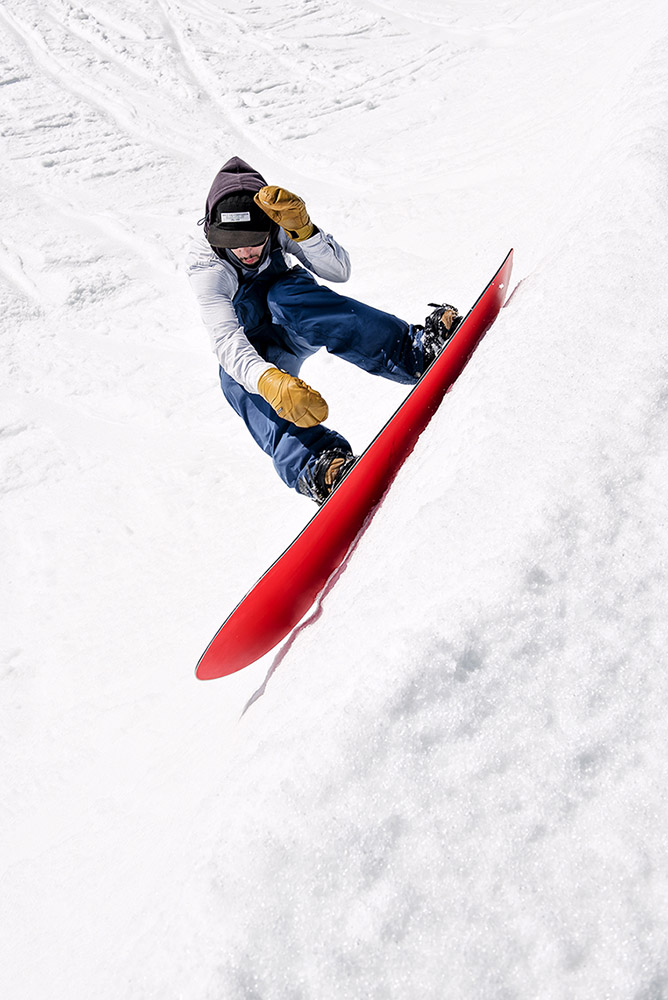 Whiteout is free, if you like what we do, why not support us by getting some goods from our newly stocked web shop, like the Whiteout Shirt by Aaron Schwartz.