The 3rd annual Volcom Banked Slalom took place on Kitzsteinhorn/Kaprun in Austria. What a great event to close the season: Not only a perfectly built course by the Kitz shaper crew but also finest spring shred conditions with bluebird, some pow and a decent park and pipe setup. Kitzsteinhorn is an ideal place for spring snowboarding.
Banked slaloms are the new form of family gathering and so it was no wonder that a mix of all kinds of different people from the snowboarding world made their way to Kaprun: austrian legends like Stefan Gimpl, Sani Alibabic or Friedl Kolar, the fast Swedish crew with Pontus Stahlkloo and Ludvig Biltoft, industry icons Stéphane Grenet and Jan Prokes as well as a big part of the Volcom Team with Marcus Kleveland, Arthur Longo and Olivier Gittler and many, many more..
Switzerland was represented with a crew consisting of Volcoms Markus Mä Keller, Levi Luggen, Vernon Deck, Ivo Gmür and myself, complemented by Liechtensteins finest Philippe Nissl and Tito Huber.
At the end of a tight racing day it was french man Michael David taking first spot just 0.02 seconds in front of Pontus Stahlkloo and 3rd place went to Arthur Longo. Michael earned a spot at the 2017 Mt.Baker Banked Slalom. Big congrats to these dudes!
The event was rounded up with a party with concerts and DJs in an unique location at the castle in Kaprun. Thanks to Volcom and Kitzsteinhorn for putting up a grassroots event like this!
And big thanks to Pascal Imhof for the photos and text.
Full results after the gallery…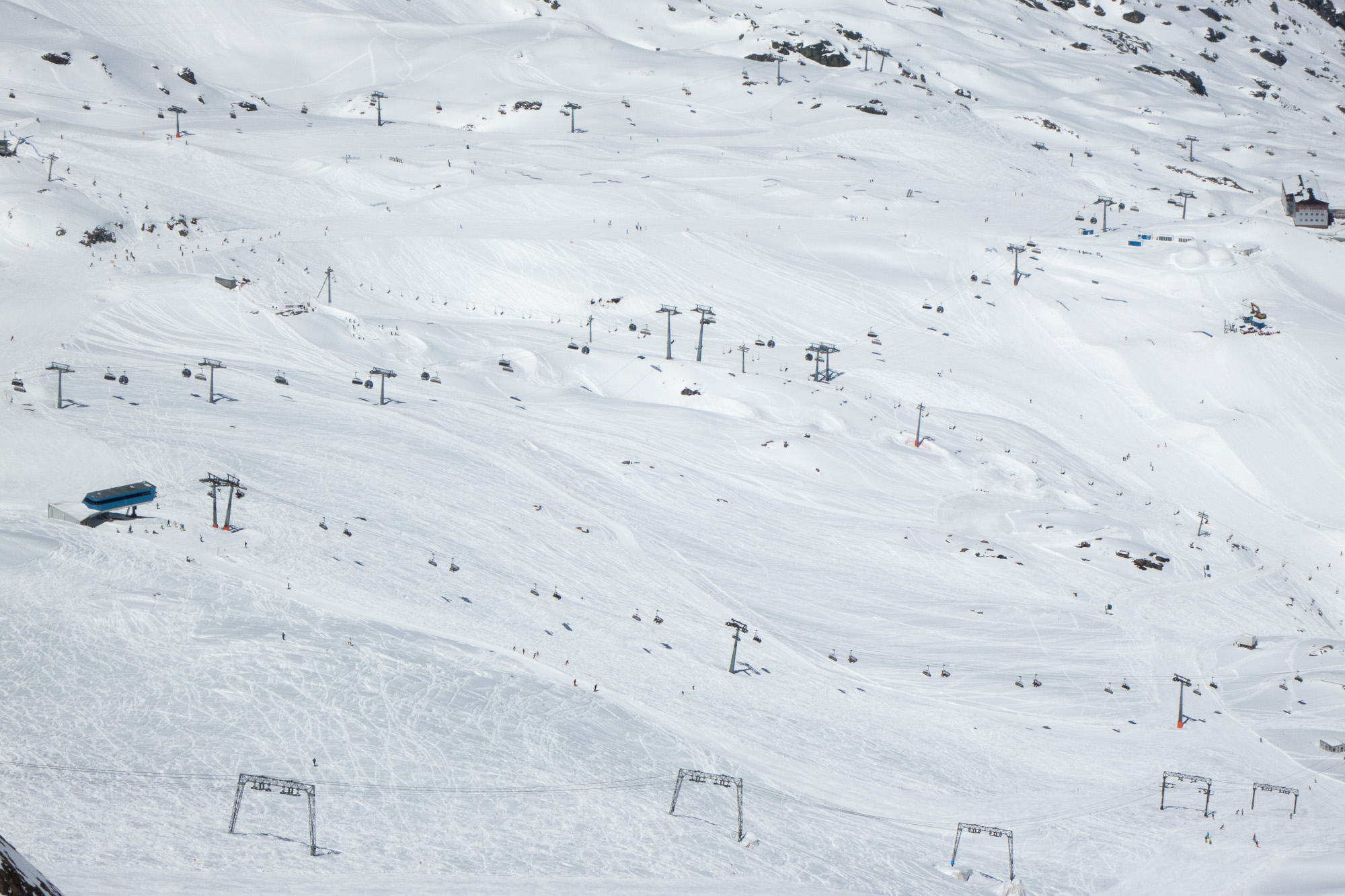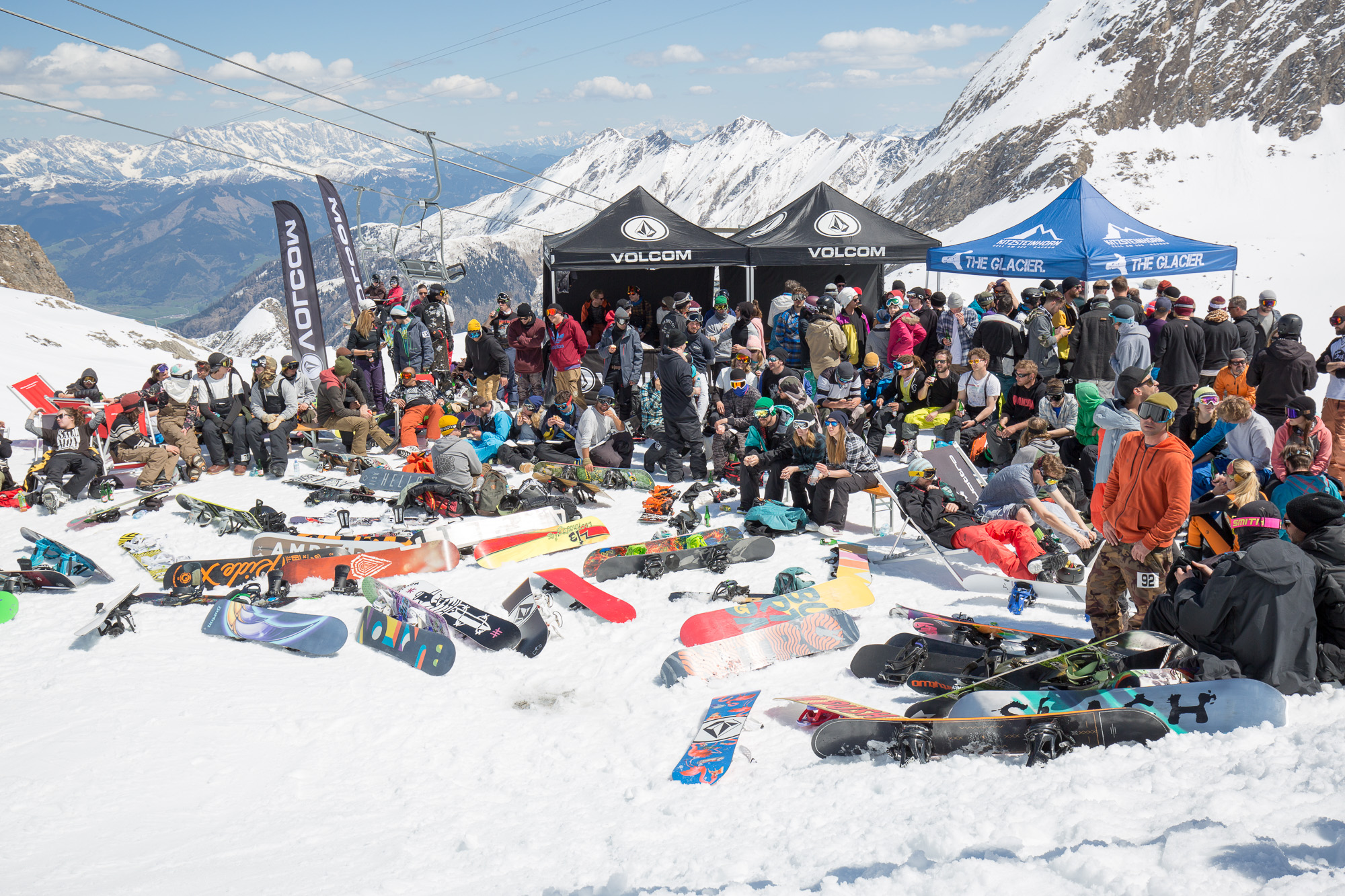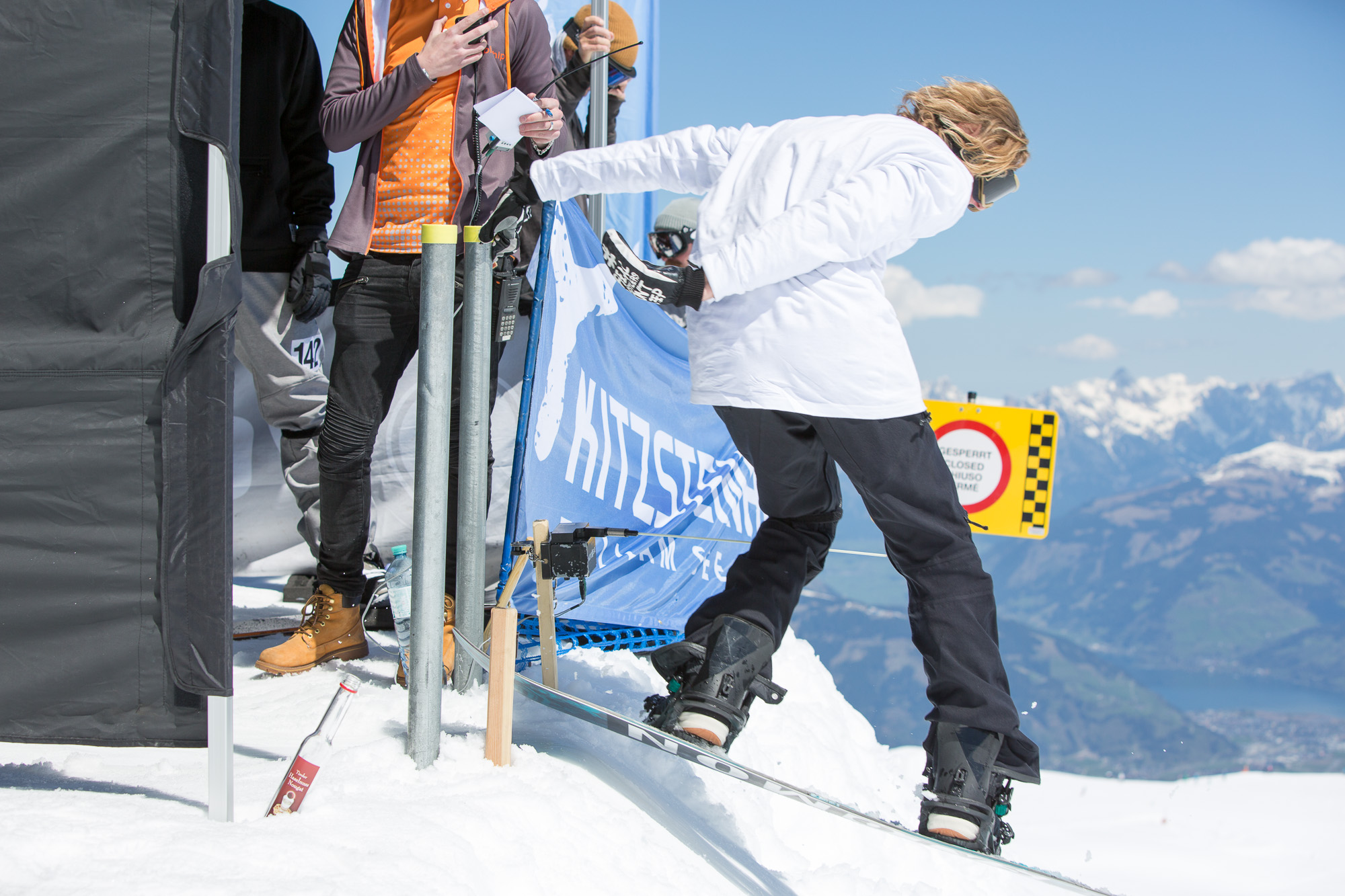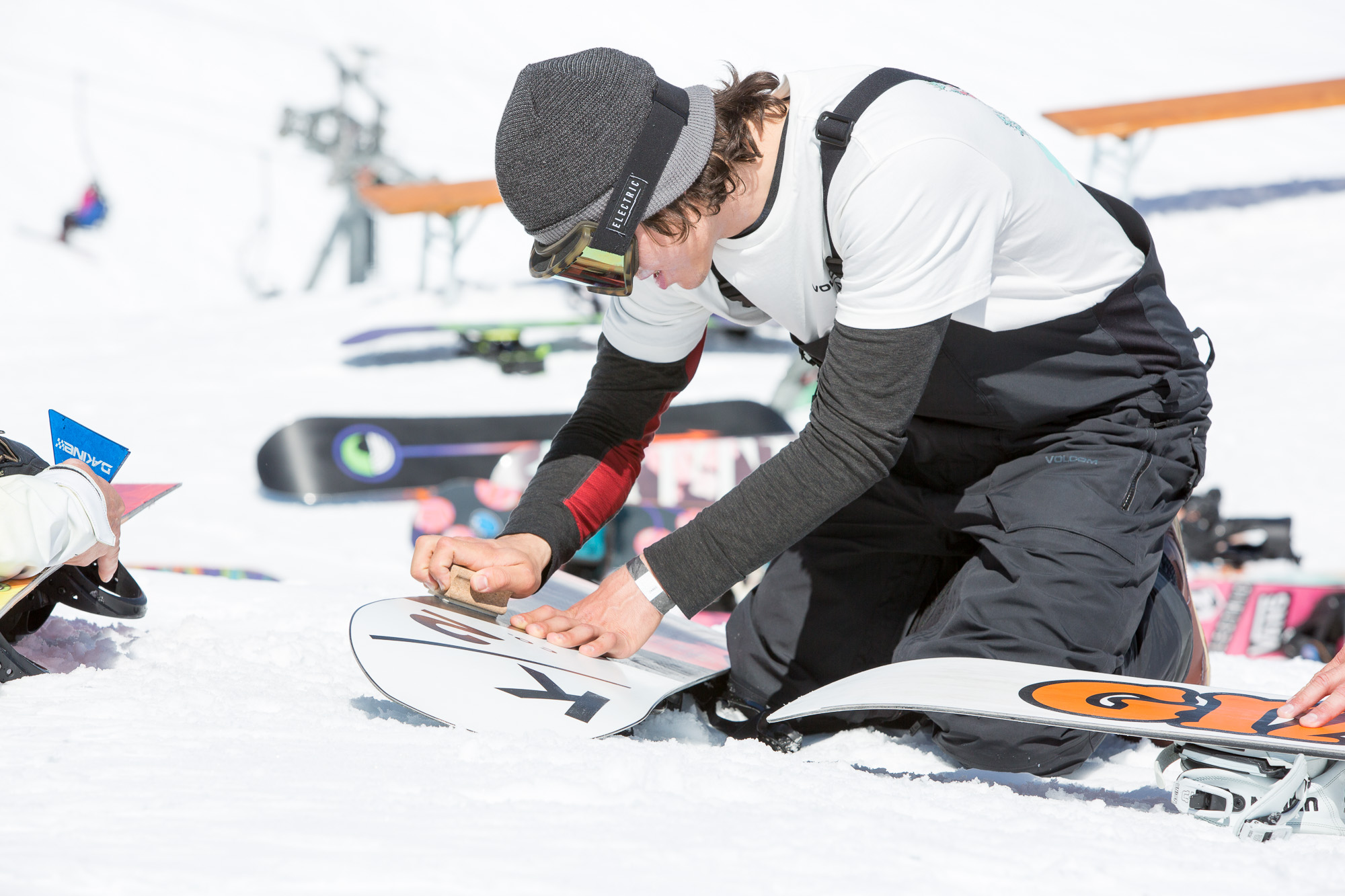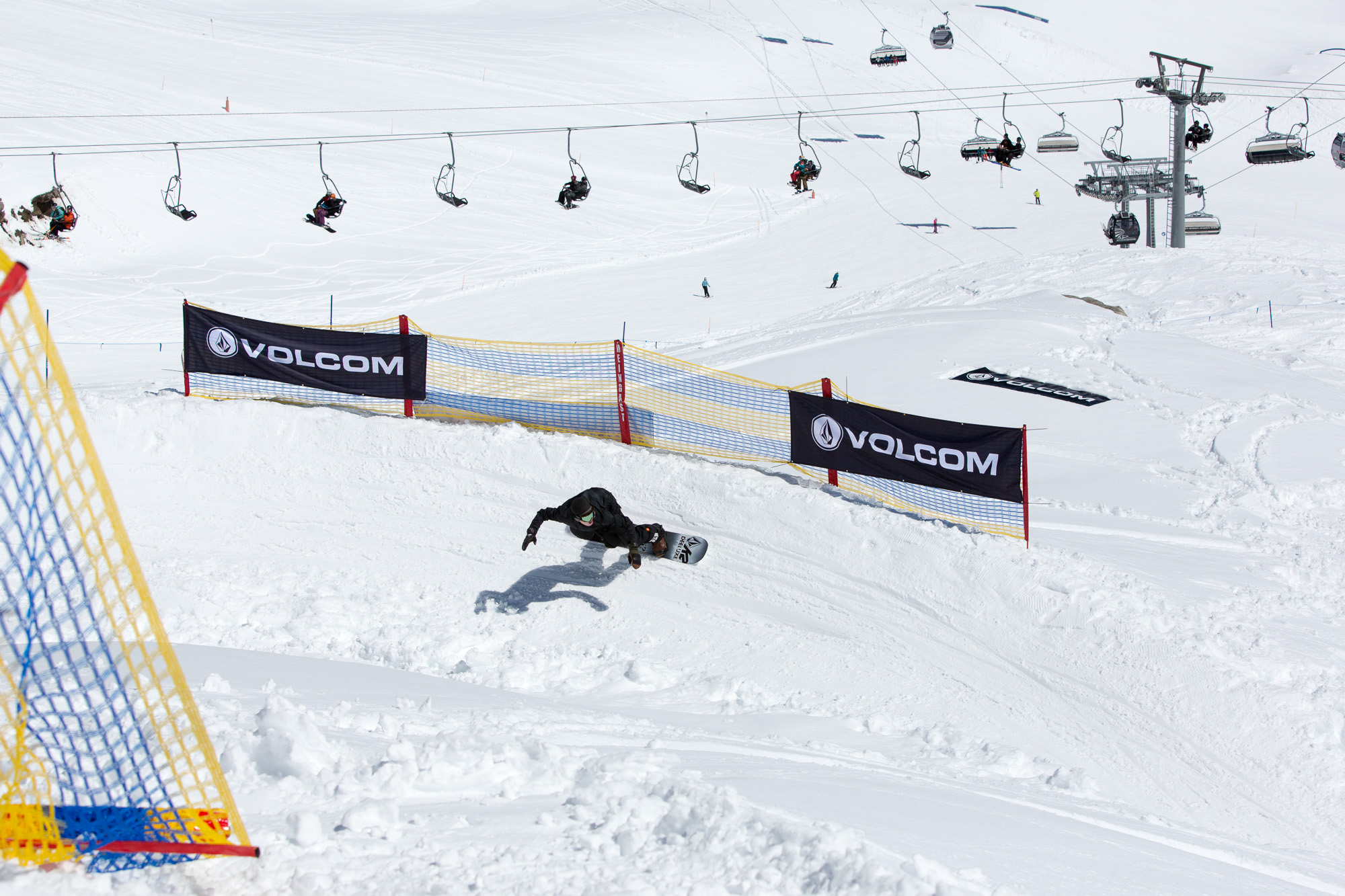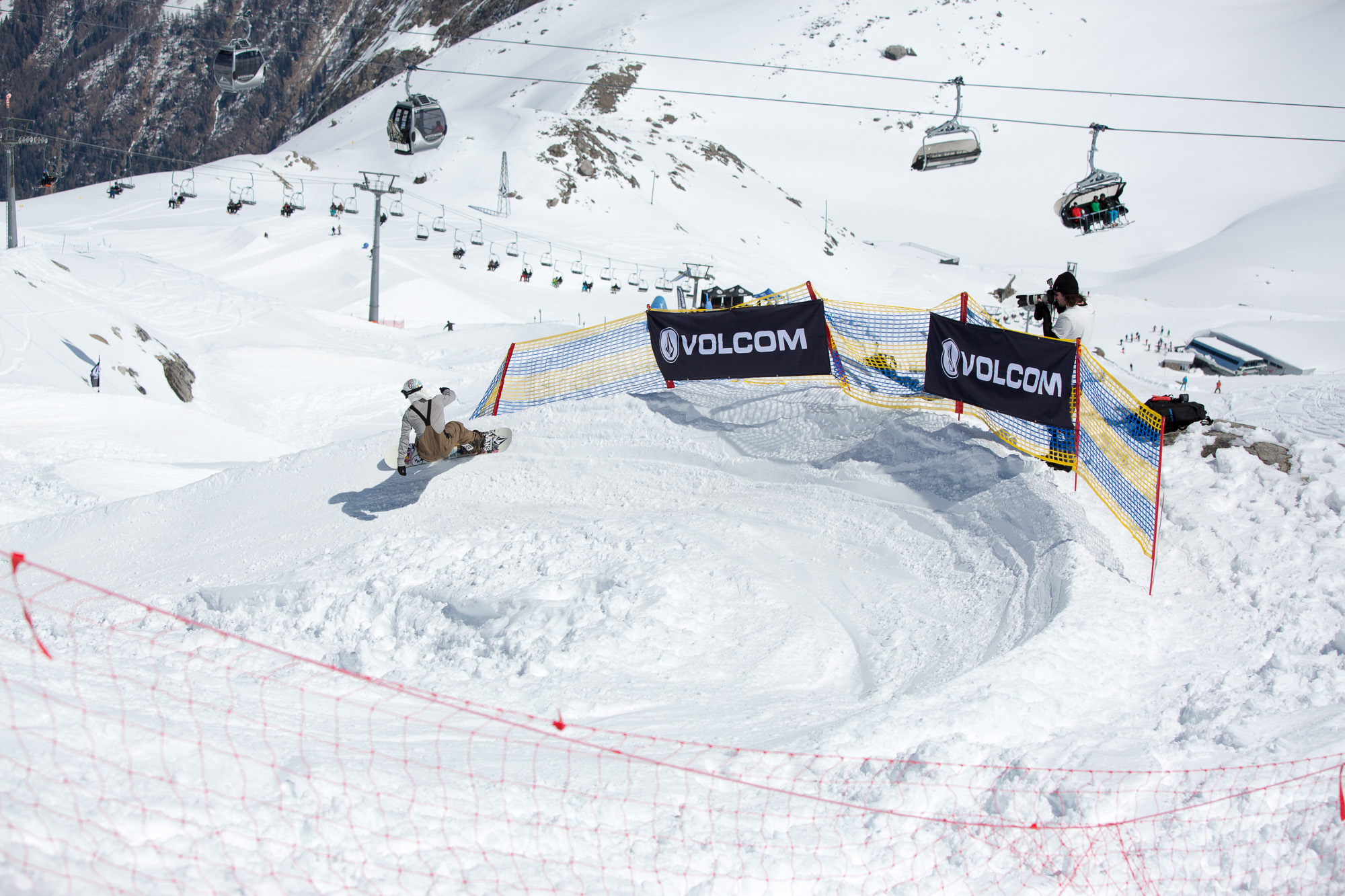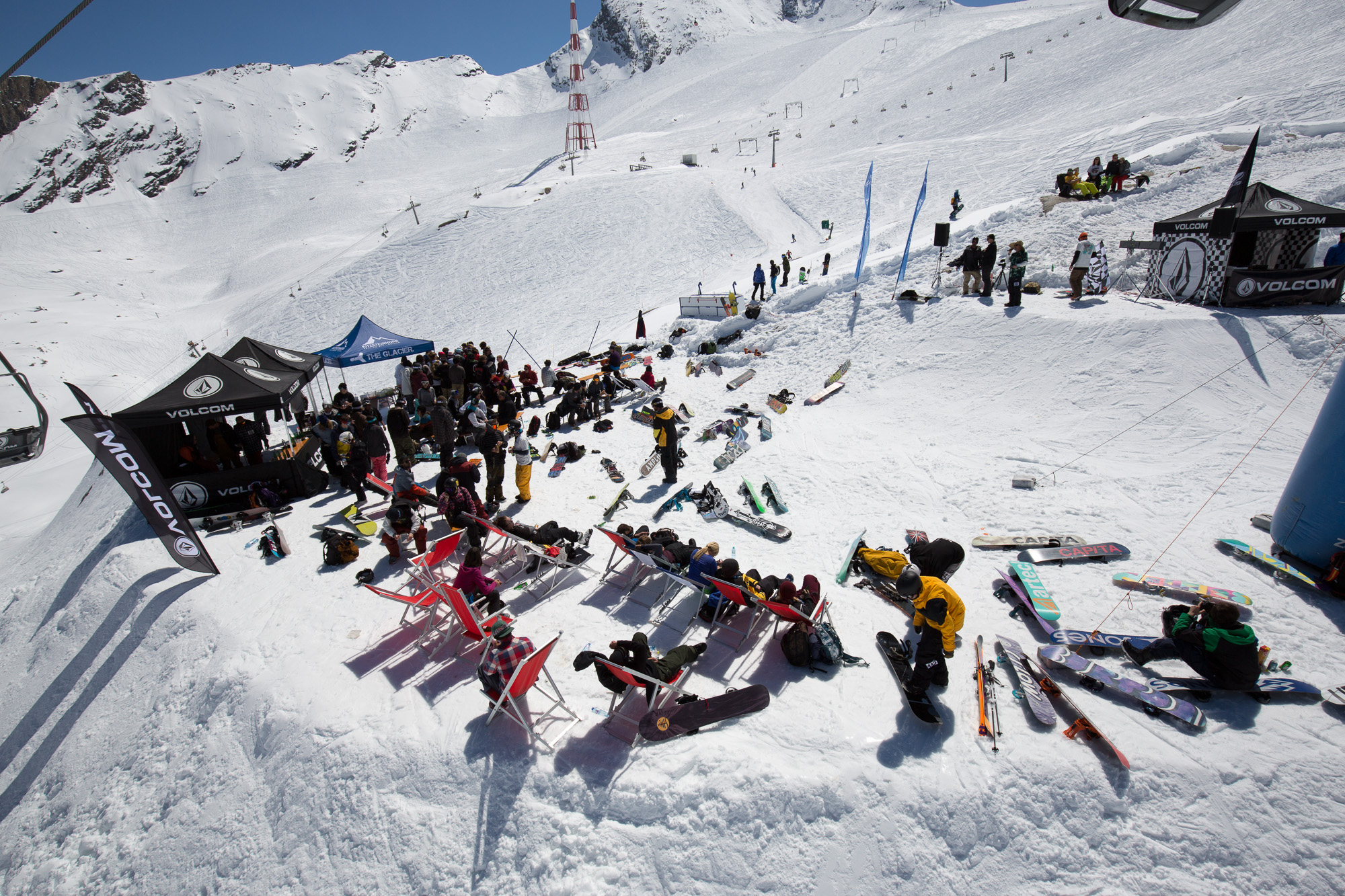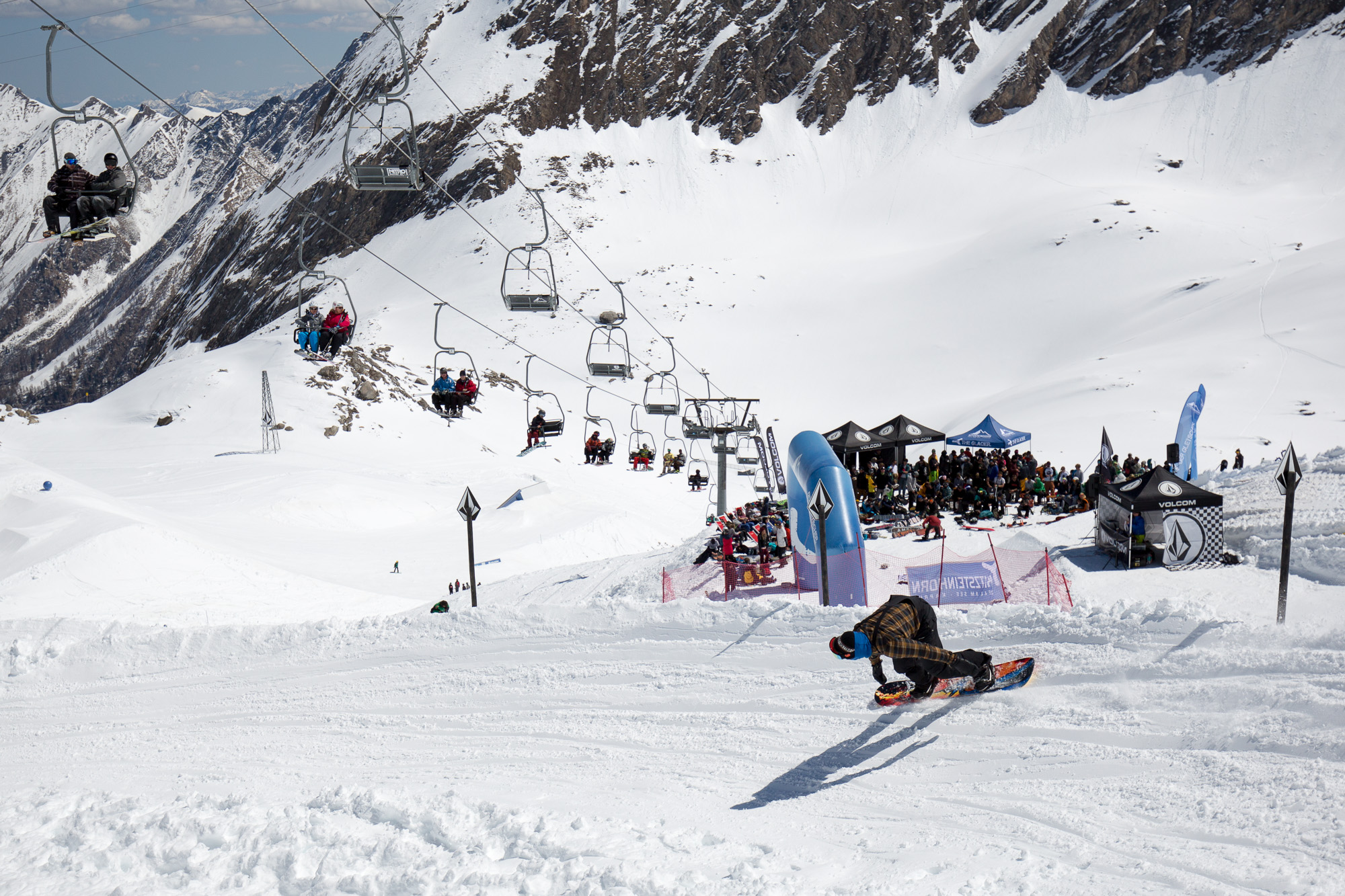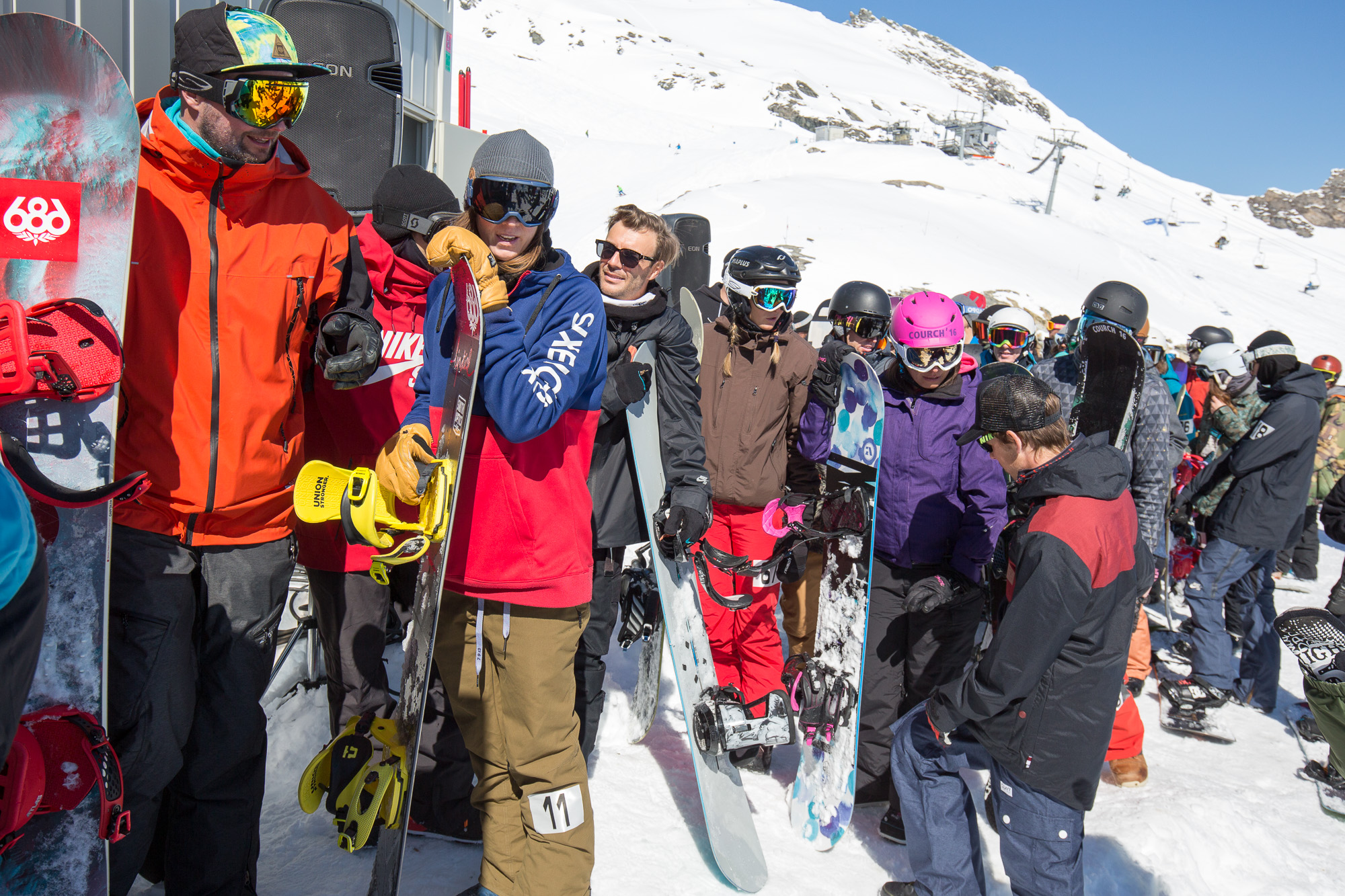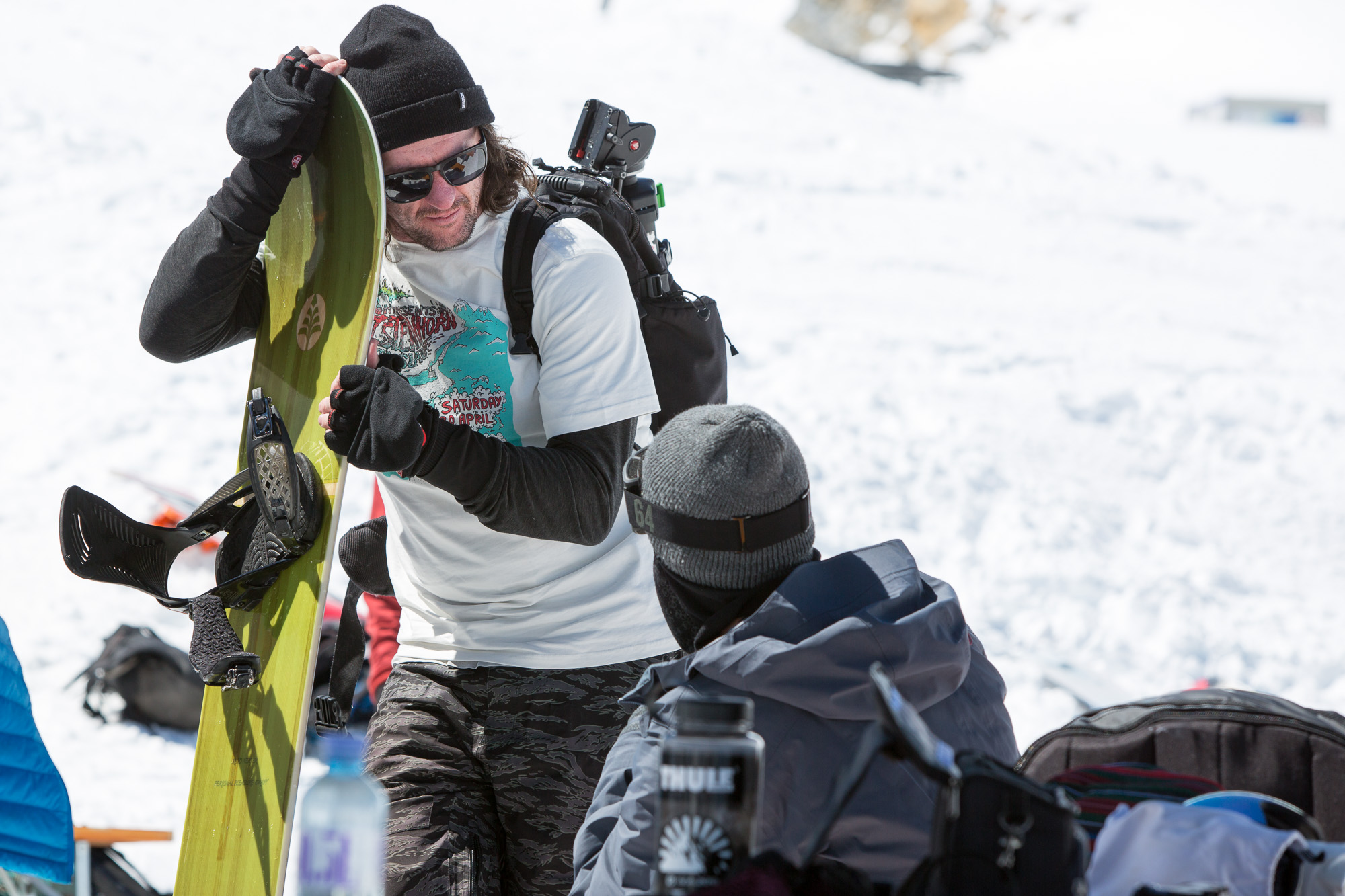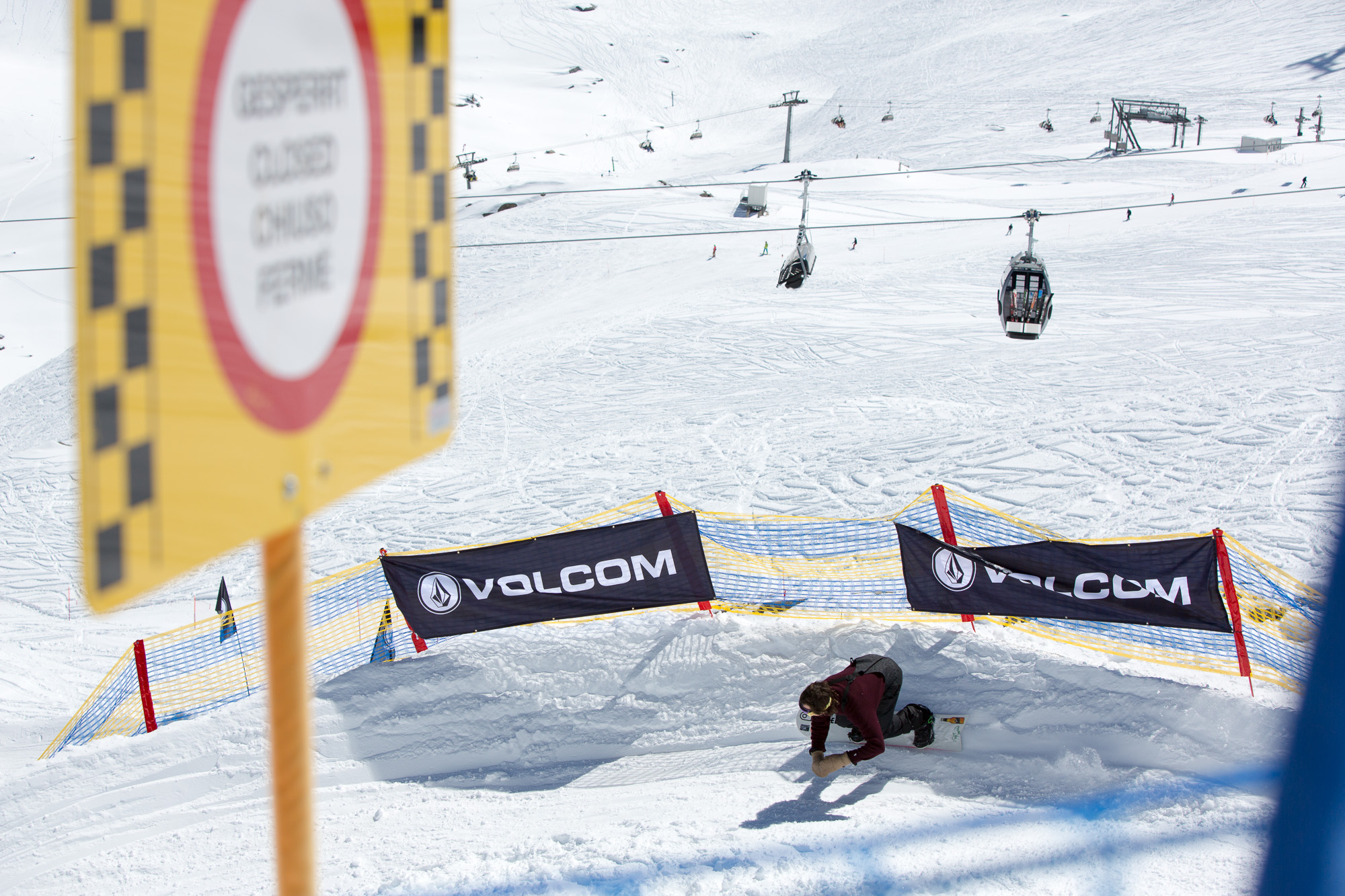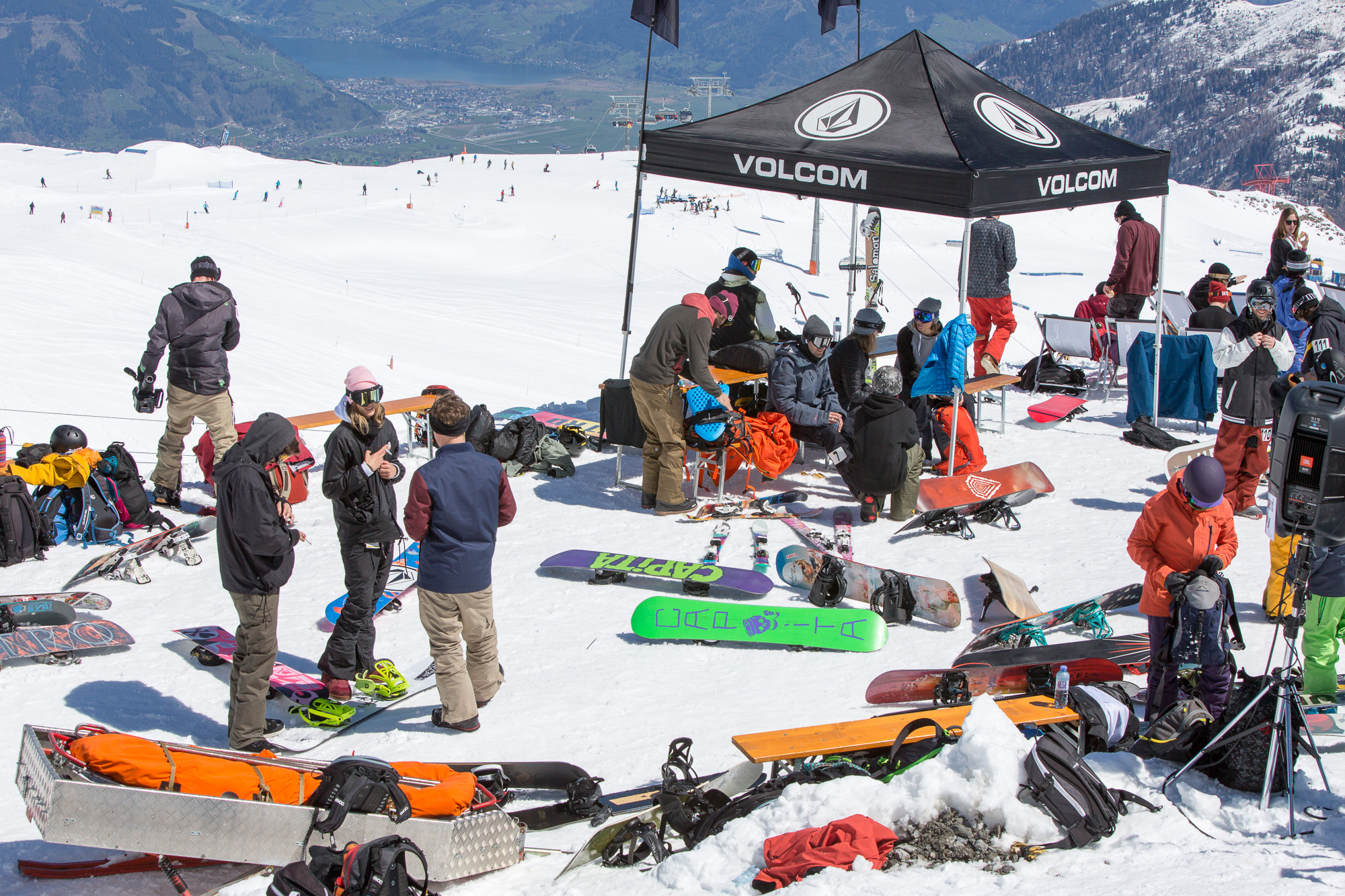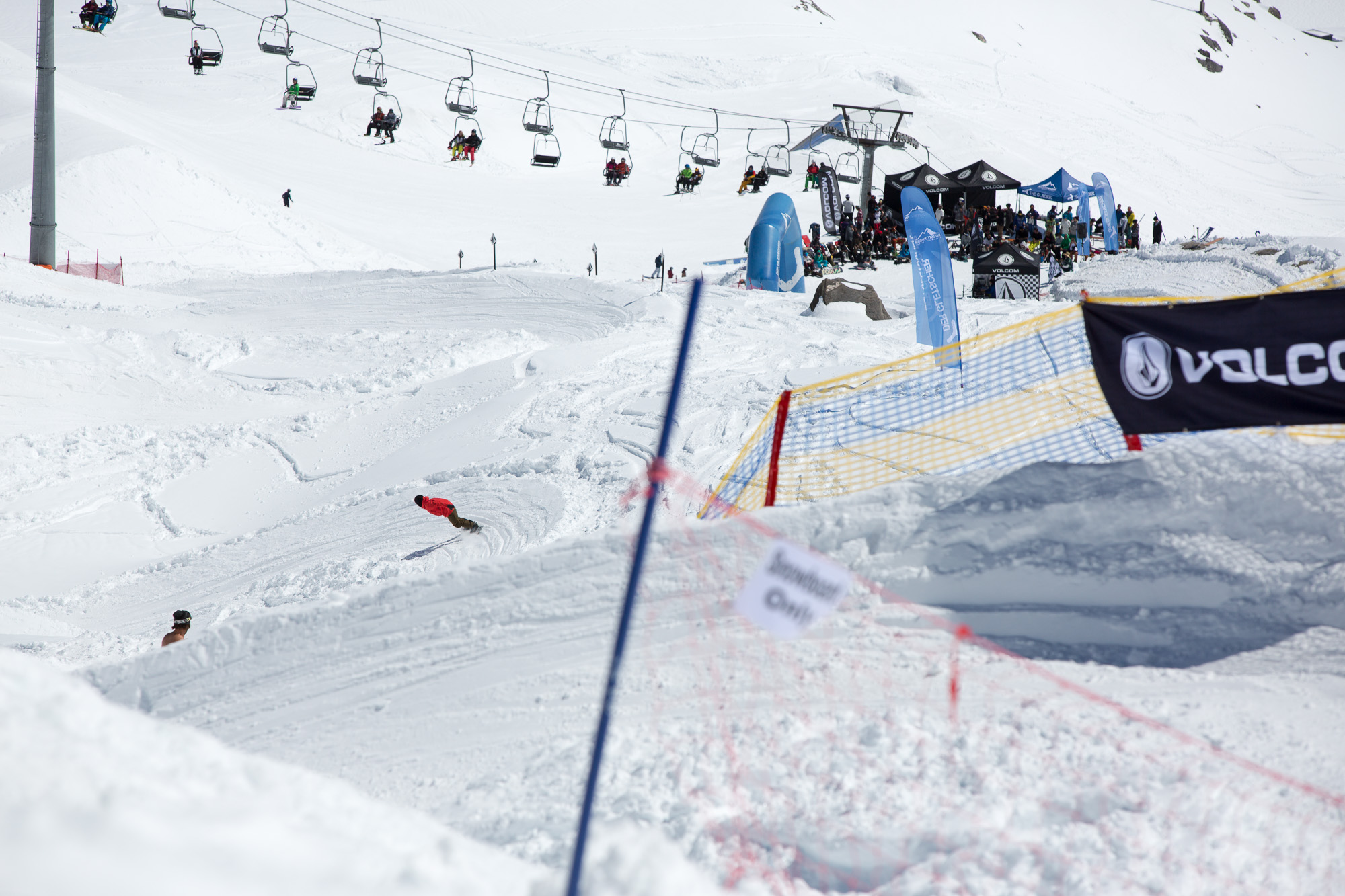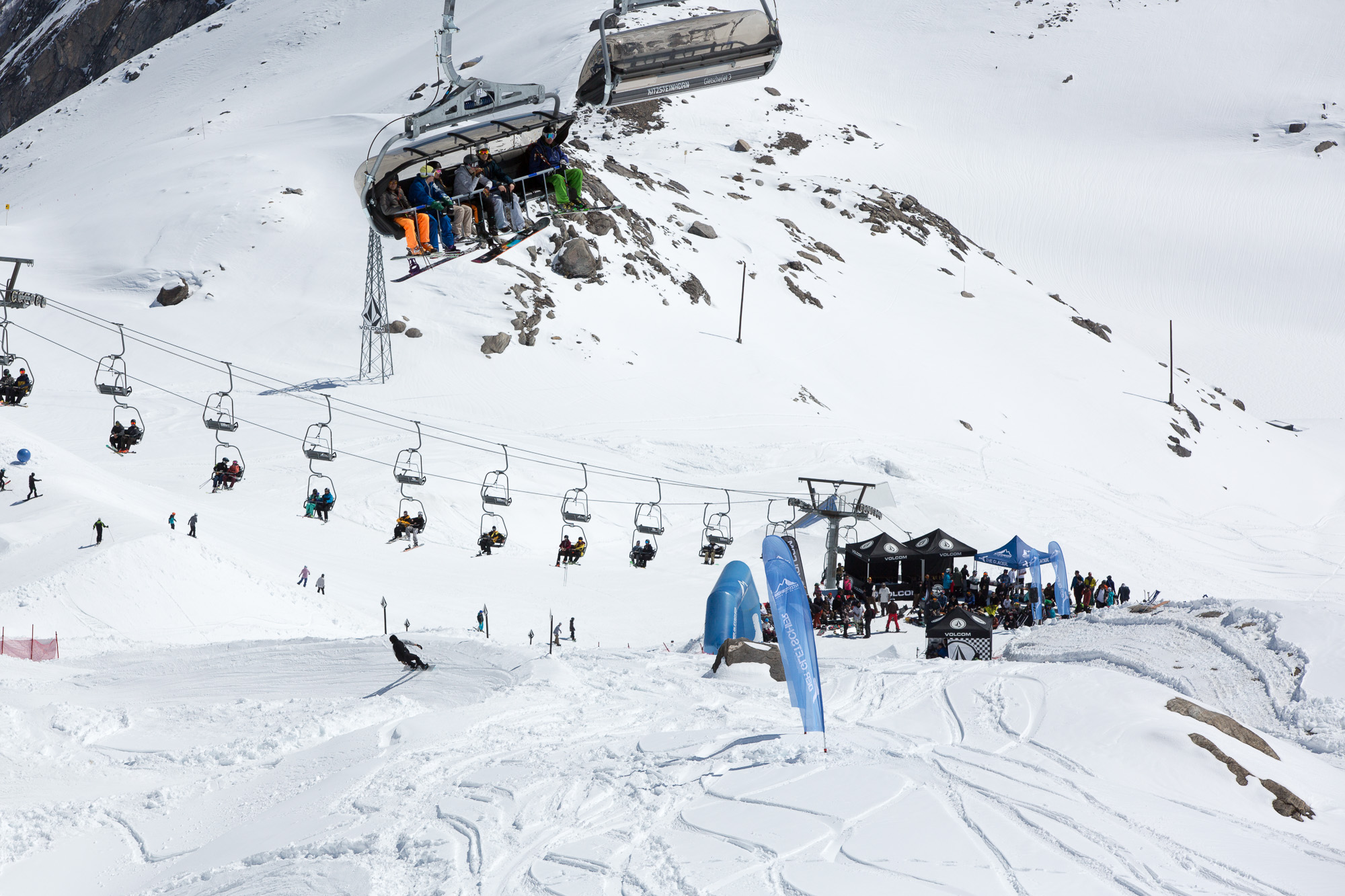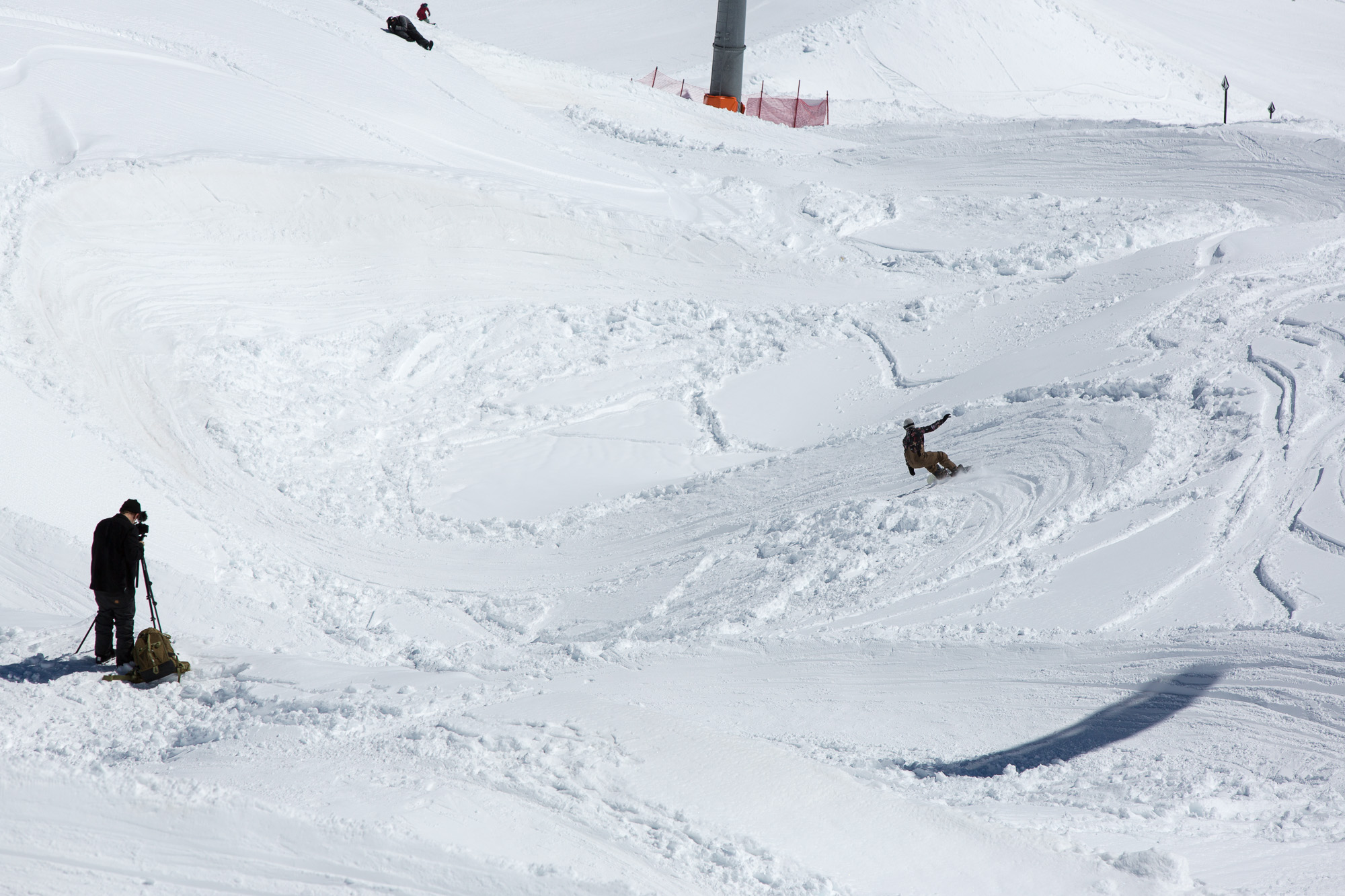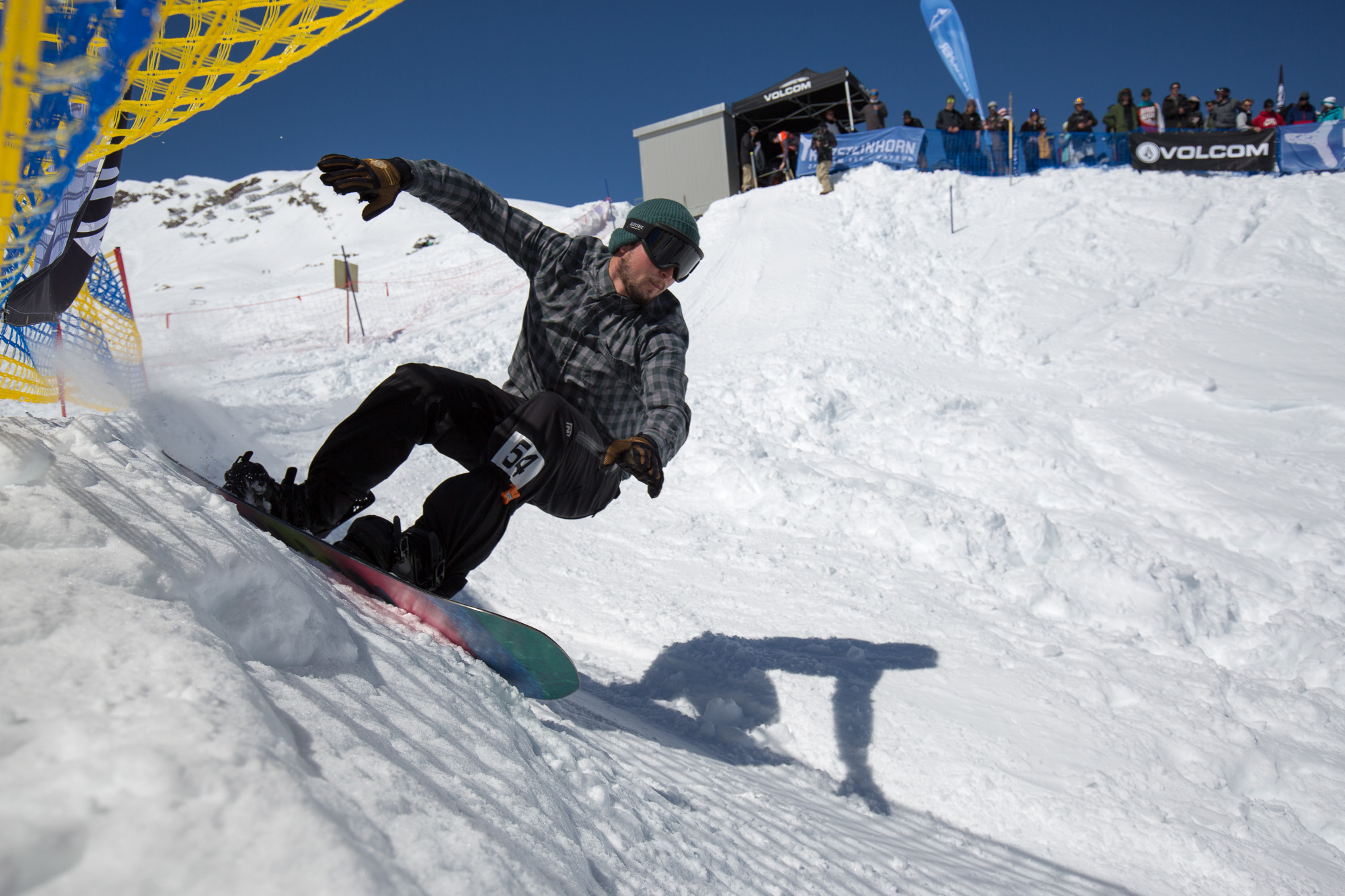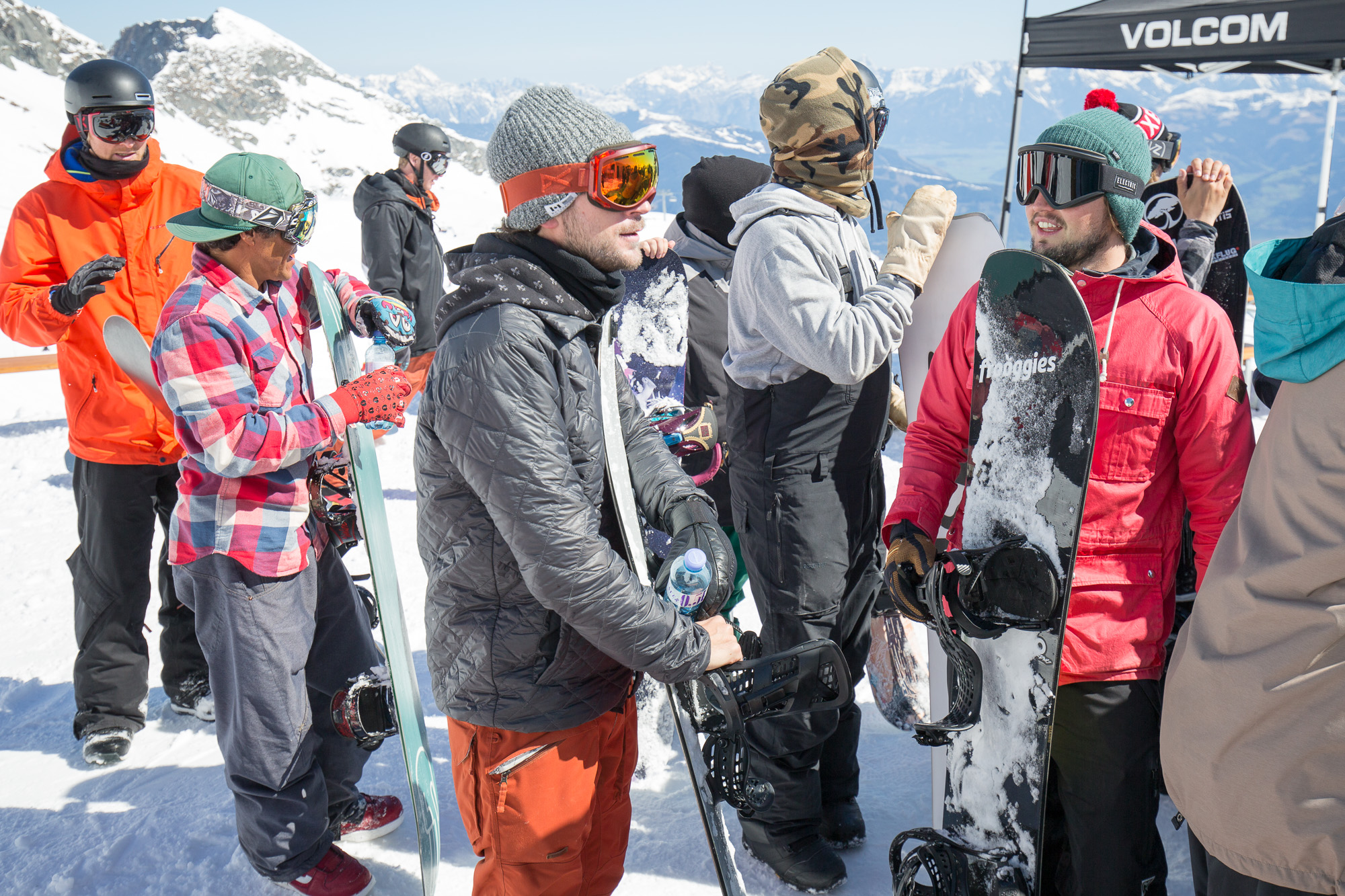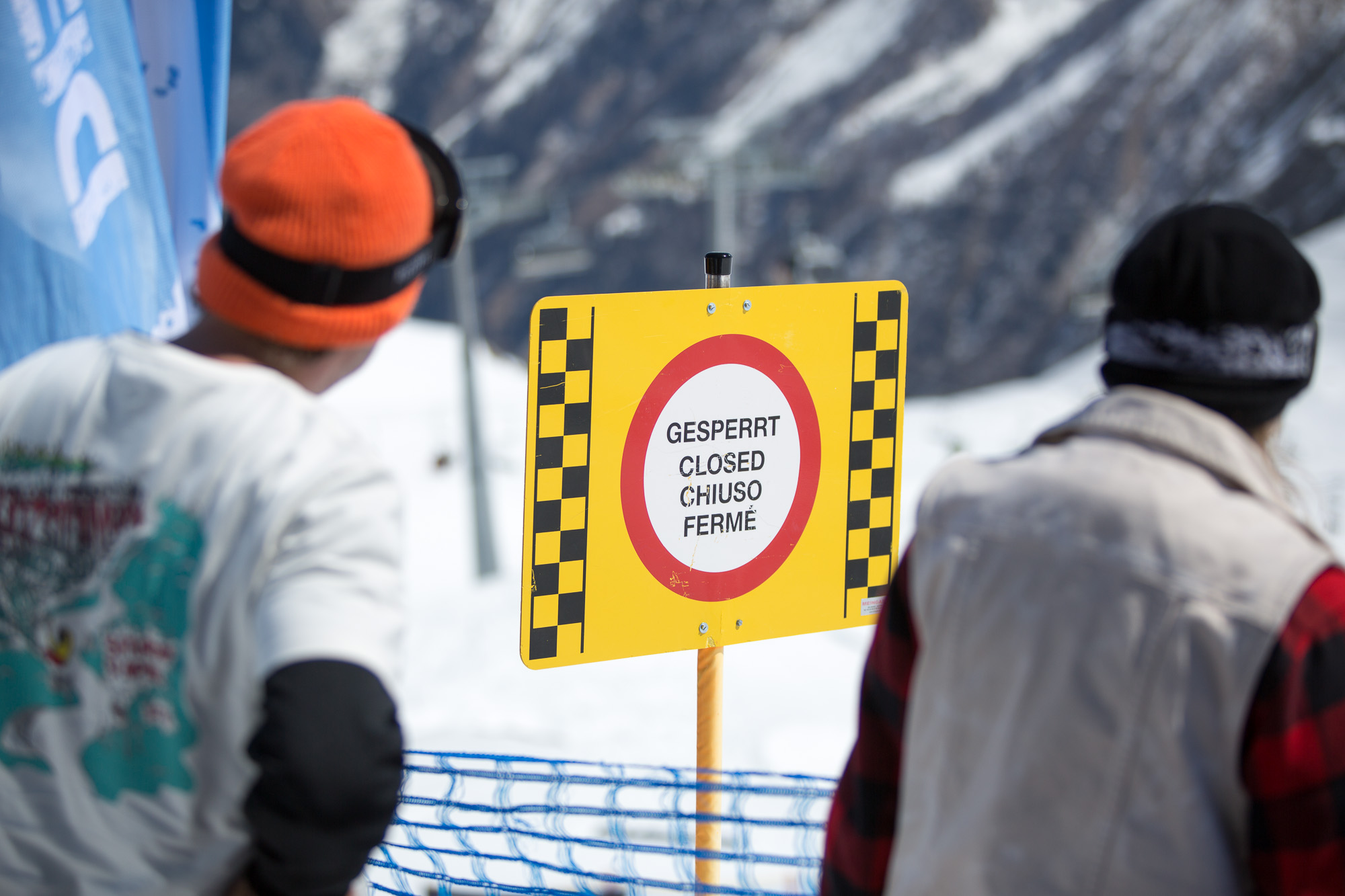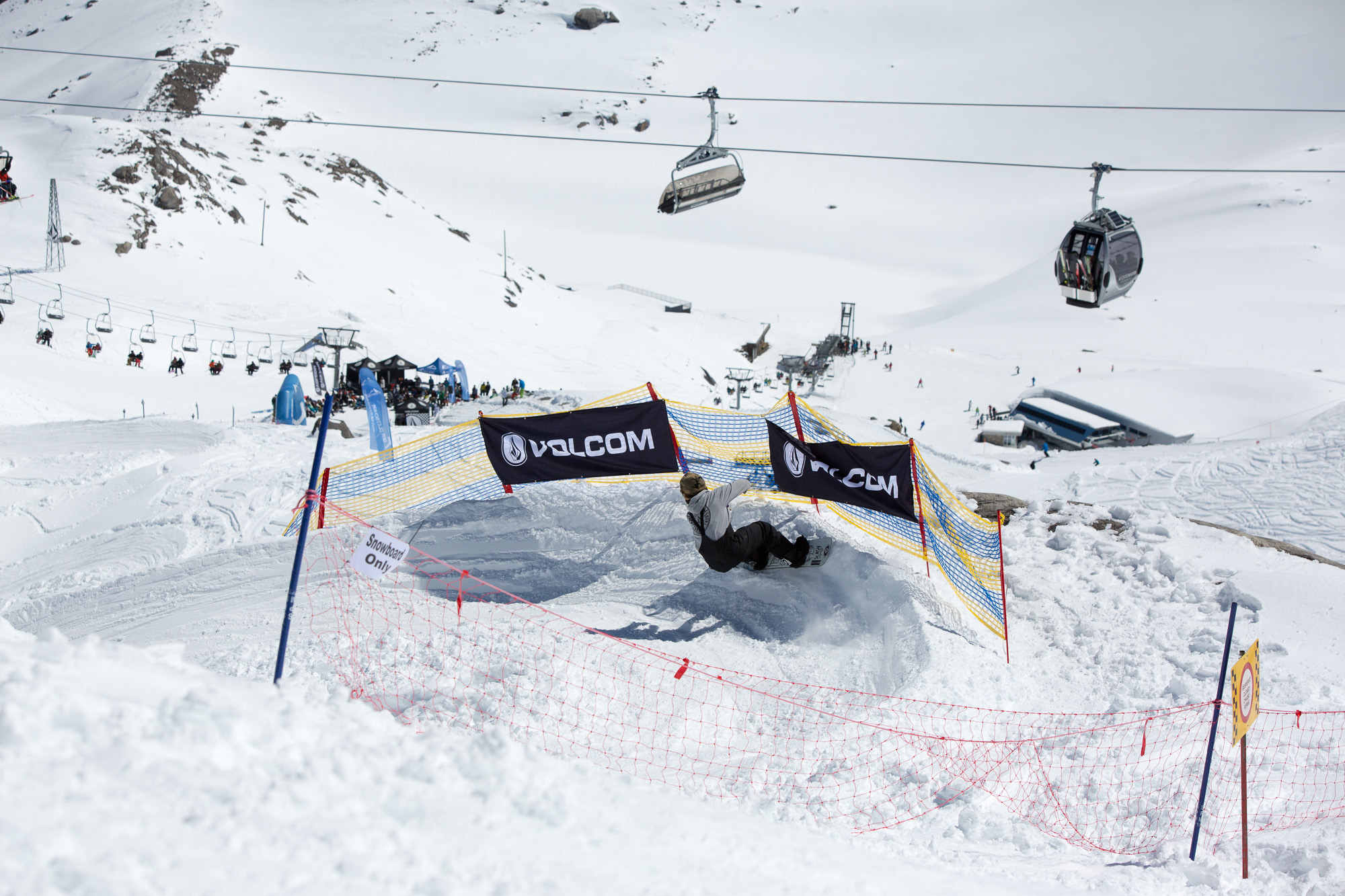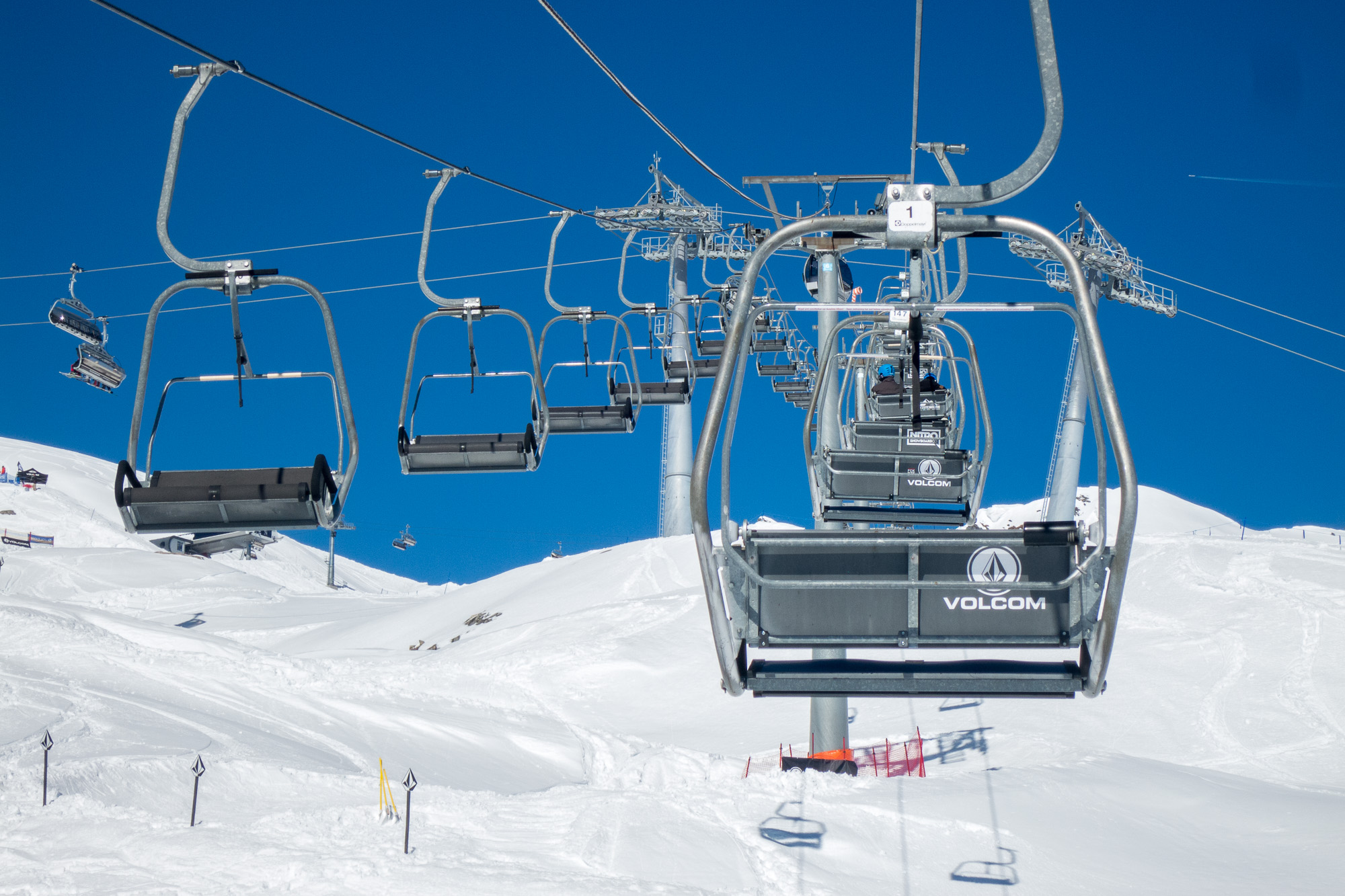 Results Men Overall:
1. Michael David
2. Pontus Stahlkloo
3. Arthur Longo
4. Ludvig Biltoft
5. Levi Luggen
6. Hansjörg Unterrainer
7. Markus Keller
8. Michael Lippitsch
9. Pascal Imhof
10. Stefan Gimpl
40 & Over:
1. Pascal Imhof
2. Yvo Gmür
3. Peter Bauer
Ladies:
1. Chloé Sillieres
2. Conny Bleicher
3. Ana Rumiha