When we saw the setup a Freestlye Roots this year, we had a feeling that one of the best street comps that Switzerland has seen was about to go down. The international field included names like Benny Milam, Lenny Mazzotti, Mees Oostdijk and Annika Morgan. Add in some local Swiss flavor from riders like Moritz Thönen, Patrick Hofmann and Livia Tannò, and things were sure to get spicy. Editor at large, Kuno Egli, documented the action and came home with two reports. Here's the overview…
I didn't know much about the Hungarian ripper Botond Fricz (pictured above), but he impressed me, and the judges — riding fast and clean all afternoon and finishing in 3rd. Our German friend Leon Gütl showed a ton of creativity, using the whole setup and stuck an impressive gap switch backside 270 on to the down rail. American, Benny Milam, was the clear favorite coming in and lived up to his reputation, hitting all of the features with the perfect combination of tech and style. No surprise, he took the win.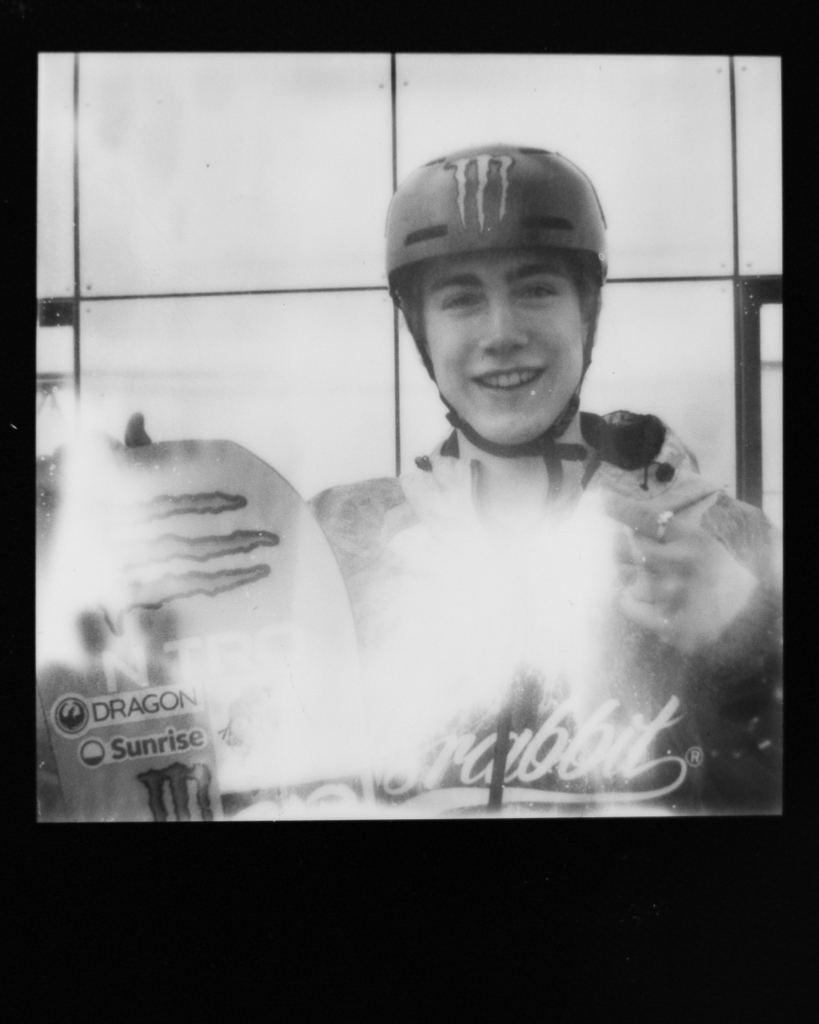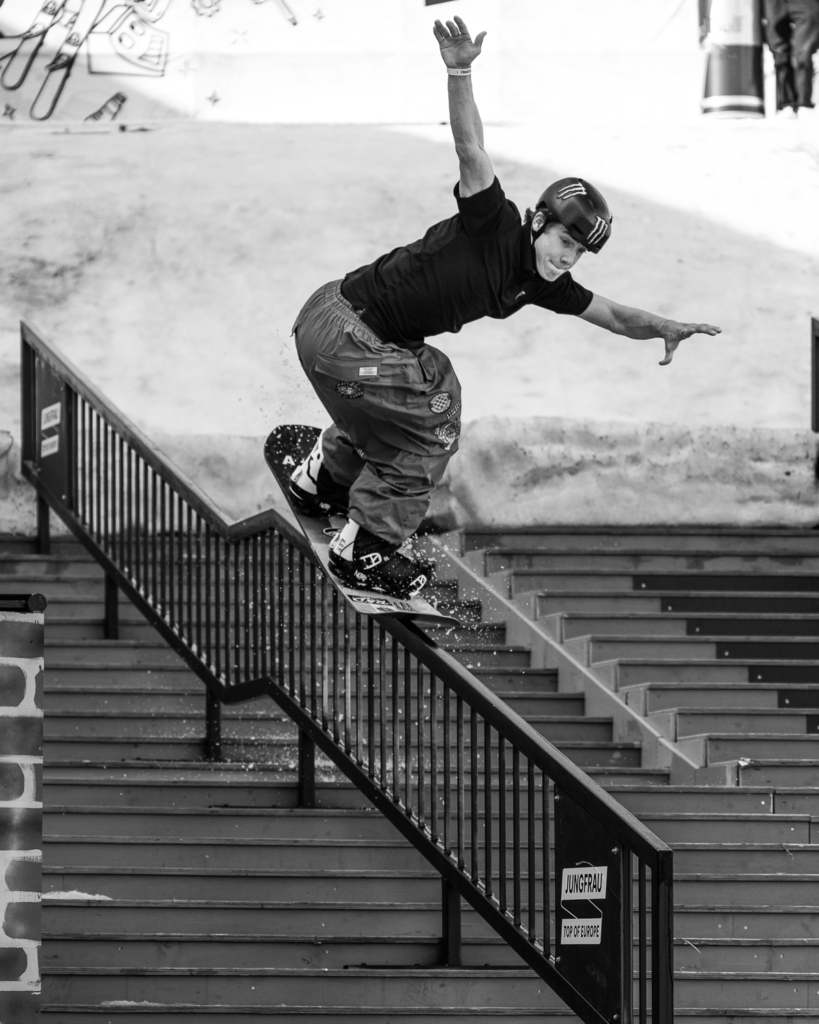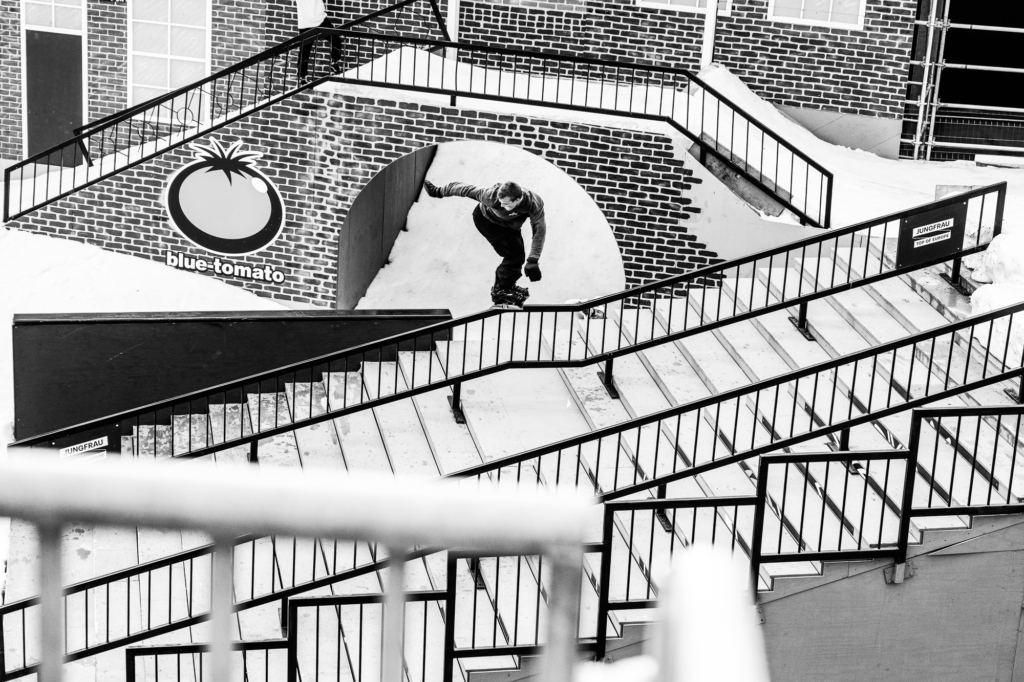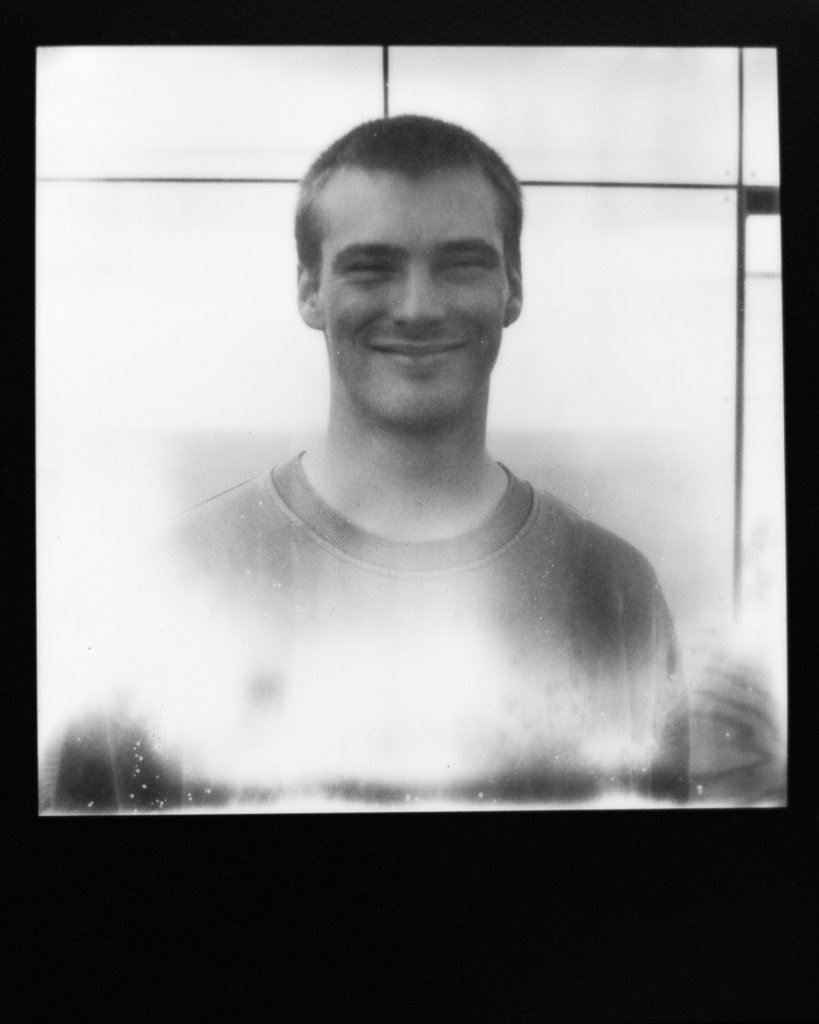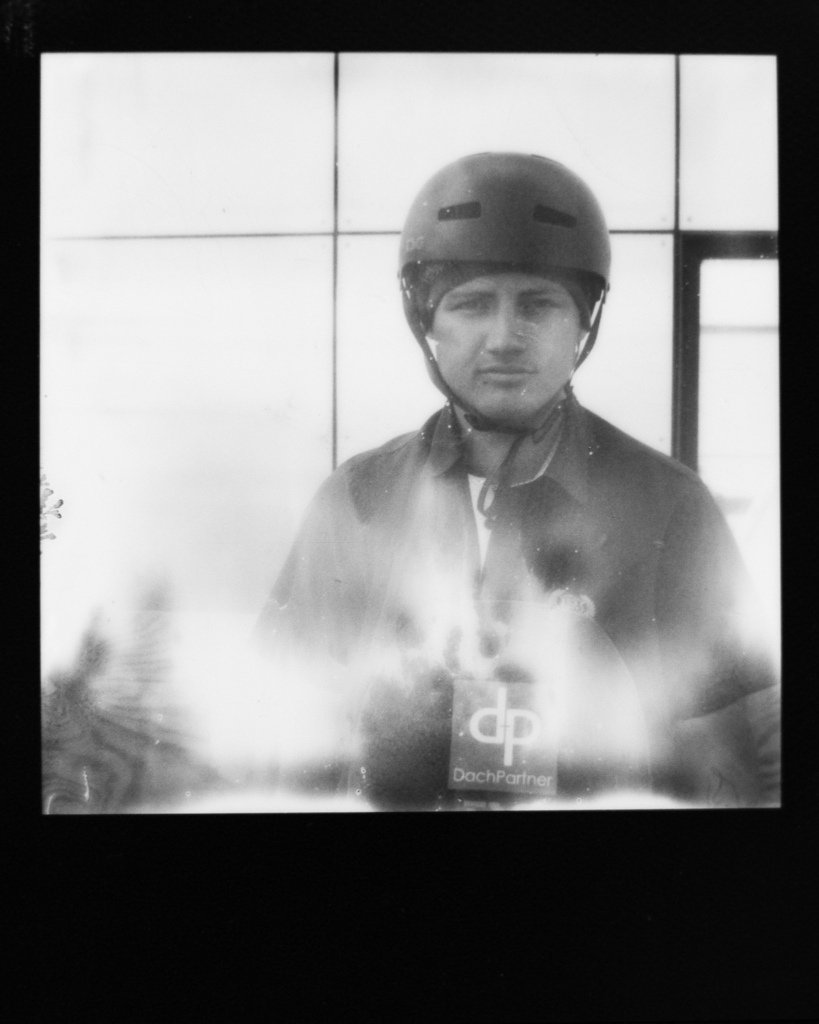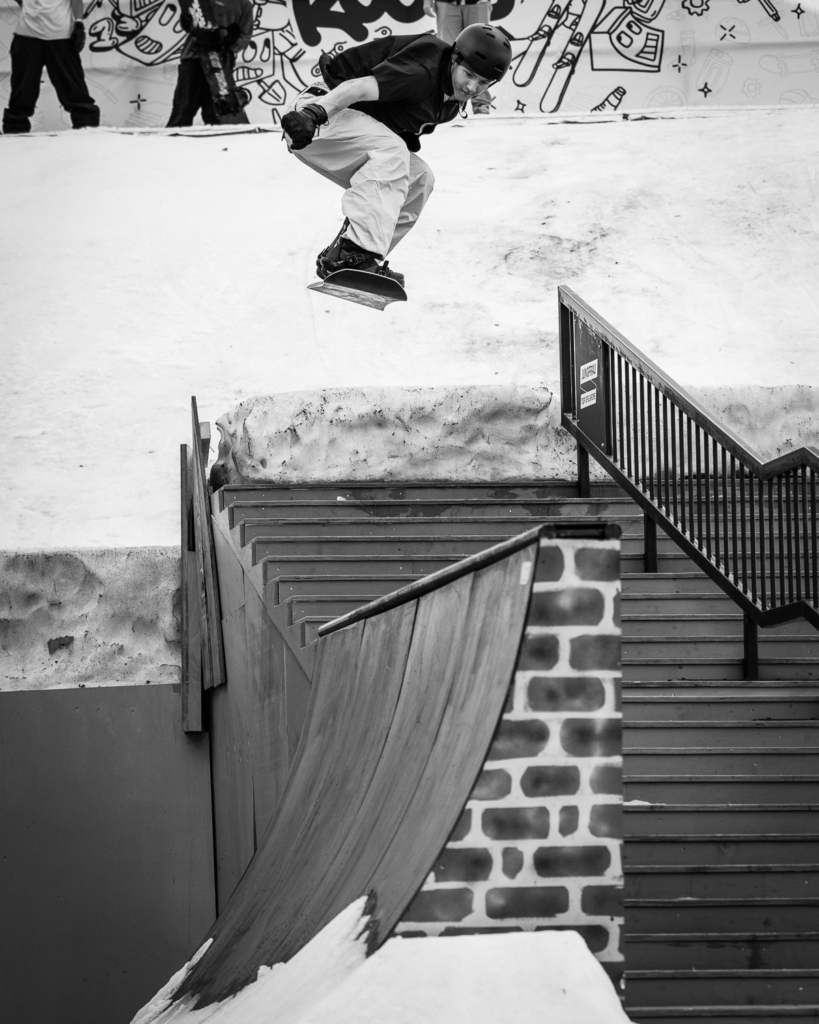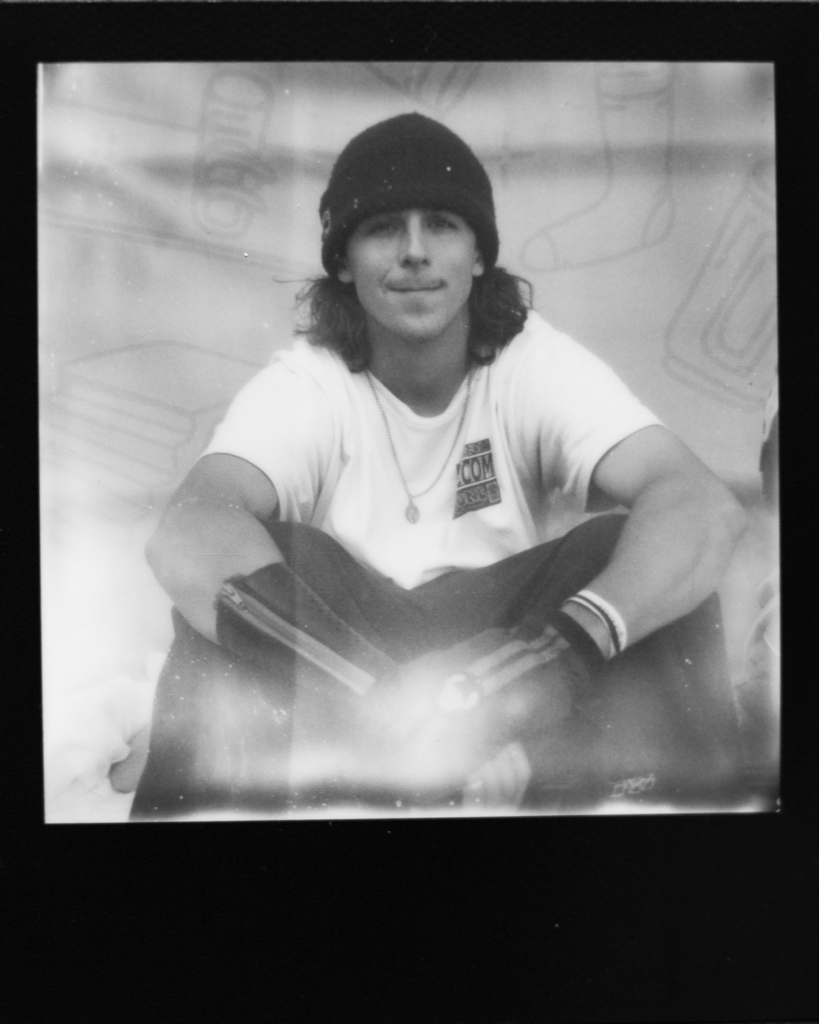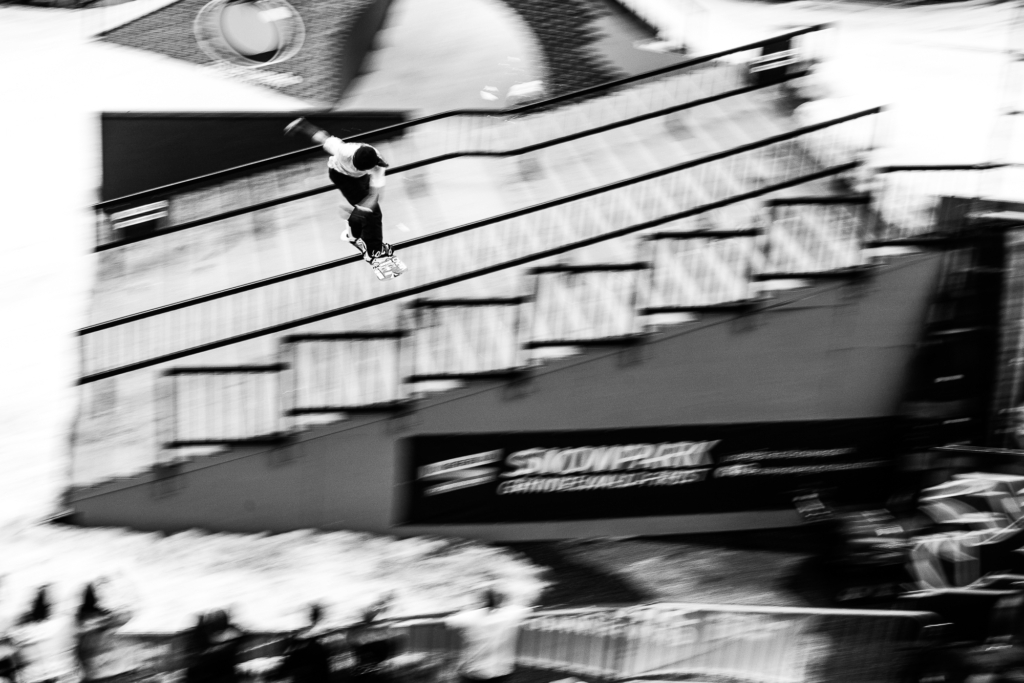 In the men's group, the top Swiss riders were Moritz and Cédric Neff, who made it into the top 4 of their heat and qualified for finals. Cédric had his eyes set on a sketchy transfer into the quarter pipe. After landing it in the qualifiers, he tried to step it up to a 270 in the finals. He got really close, but unfortunately couldn't ride away. You'll get it next time, Cedi!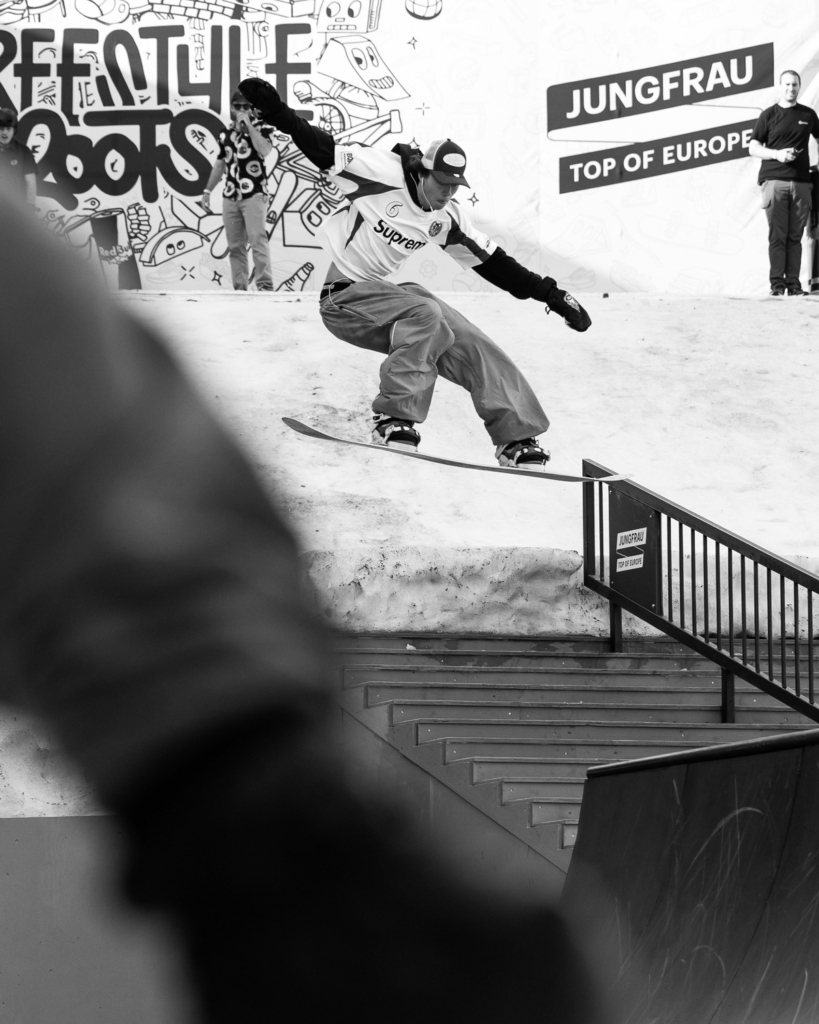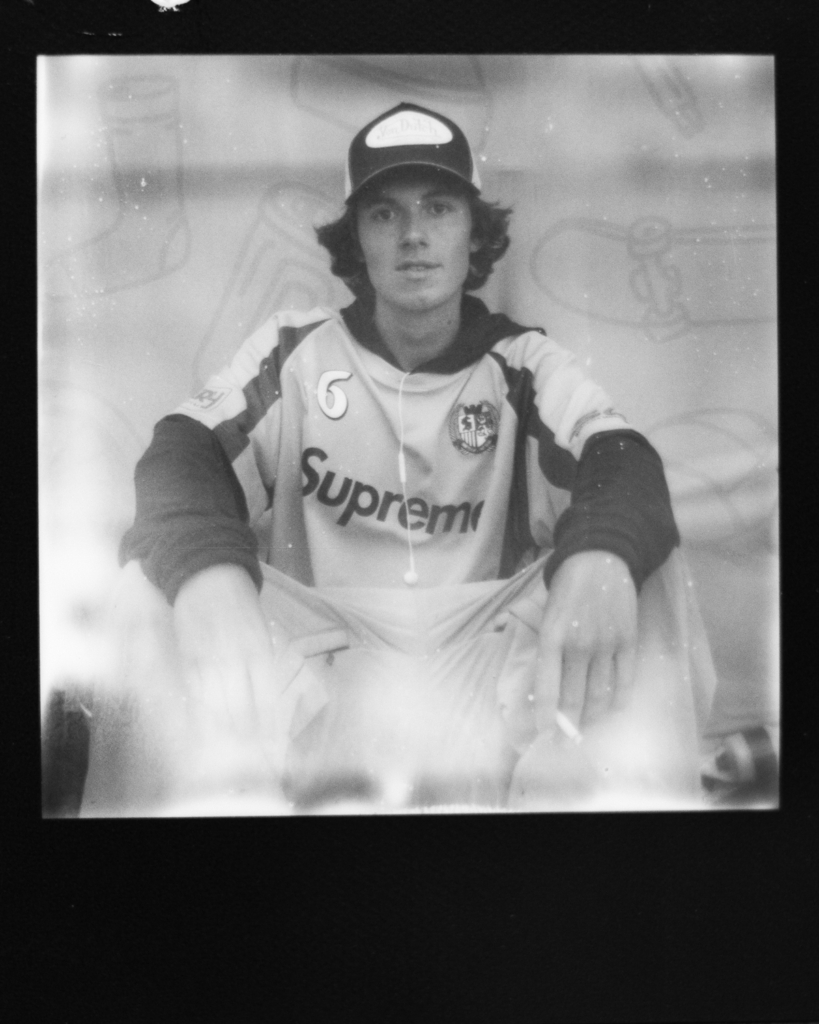 In the women's field, veteran Rachida Aoulad took the win followed by Paula Benito. Livia Tannò was the only Swiss rider on the podium with a well-deserved third place. Those who have already seen Livia ride, or attended the Pachific premiere in Berne, won't be surprised by the result. Watch out for some more hammers from her in Man We Need a Cam's first movie.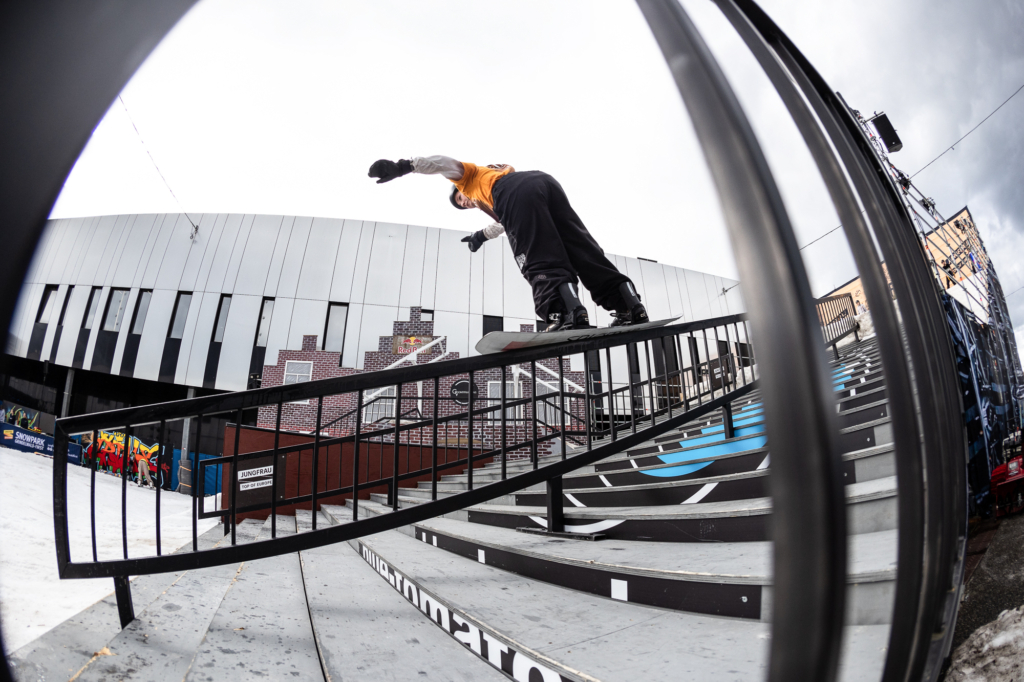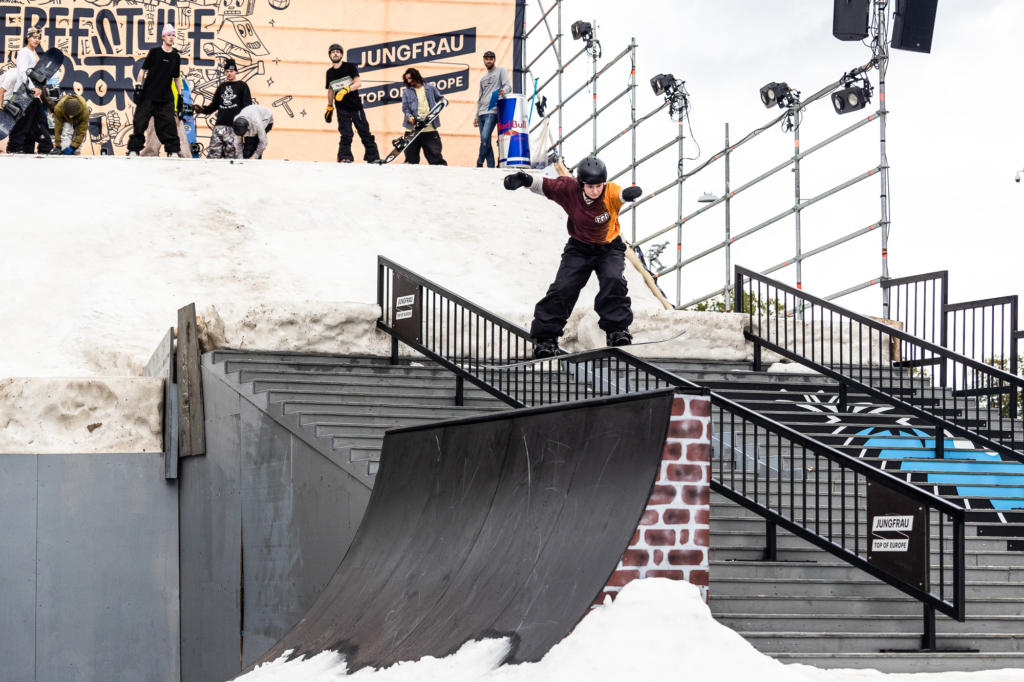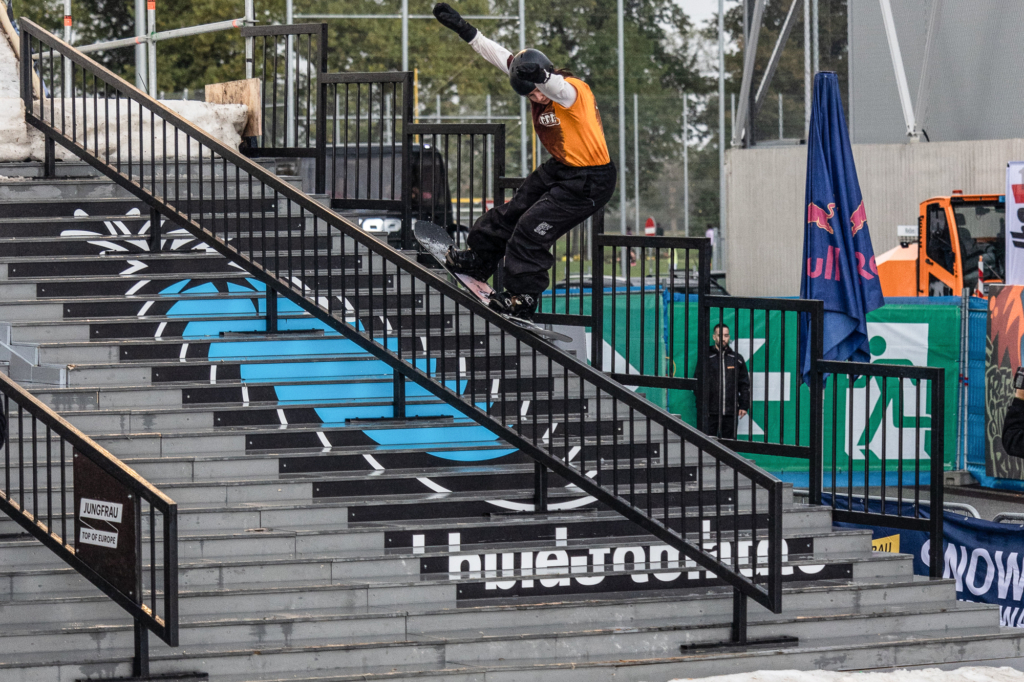 The weather may have been challenging during the last half of the contest but despite the rain the riders put on a great show. It sure was nice to see snowboarding back at Freestyle Roots in Thun. We can't wait for next year's edition!
For a more personal story from the event, be sure to check out part 2 of Kuno's report here.