After a five-year hiatus, snowboarding made a comeback at this year's Freestyle Roots in Thun. If you missed our event overview with the pros, be sure to check it here.
On a local level, we were also intrigued by a surprising comeback from Thun's native son, Simon Bürki. Even though he hadn't snowboarded for the past 2,5 years he decided to spend his first day back onboard battling sketchy kinked rails and unforgiving stair sets.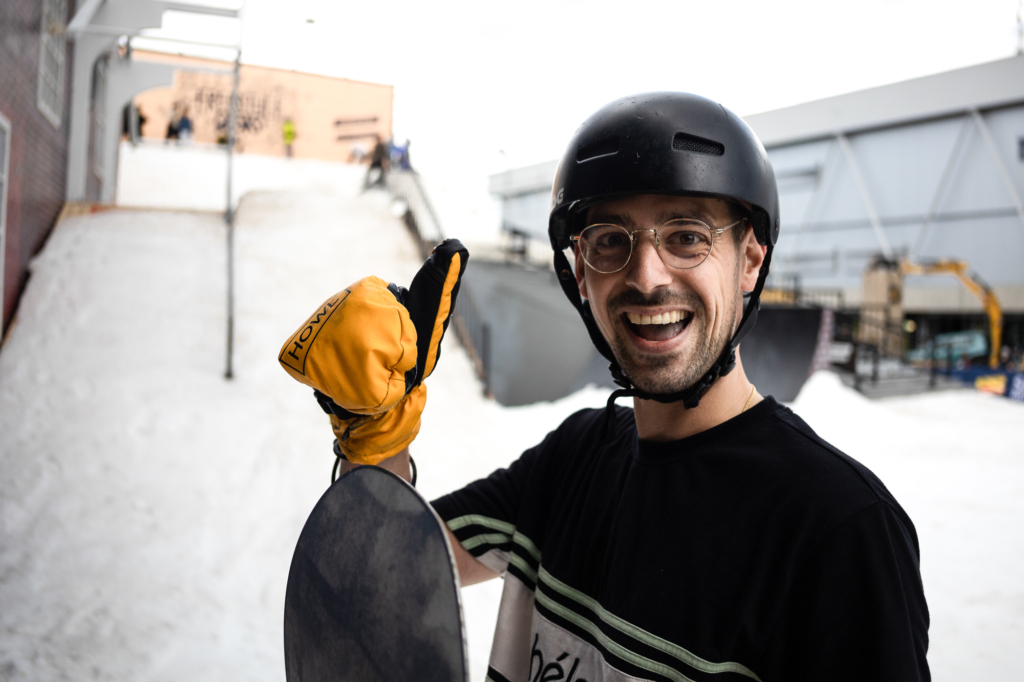 There's a lot of new talent coming up, so you're forgiven if you've forgotten about Simon. But before X Games popularized Knuckle Hucking, the kid was known for fearless double flips and frequent double pages. What has he been up to? And why did he decide to ease back in with a competition full of international talent? Kuno Egli, caught up with him to find out…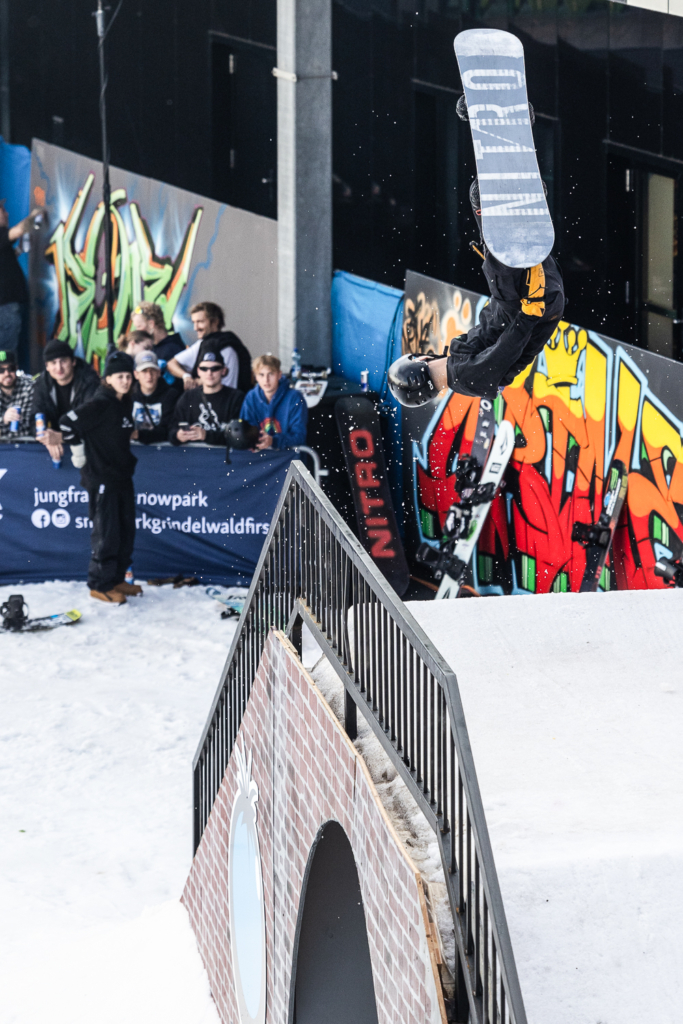 Hey Simon, what did you think of the setup in Thun?
I'd already seen it in clips from Rock A Rail's international events last year and was impressed. It looked big, creative, and challenging to ride. There were lots of opportunities to show the crowd what you're capable of. You could get really technical, or focus on more simple, creative and stylish tricks.
The rails didn't stick, there were endless possibilities to ride it and there was enough snow. I'll give it 9 out of 10! Just a one point deduction, because nobody likes to fall on stairs ;)
What were the biggest differences, compared to 2018?
The level has increased a lot. And the participants, except for Möru (Thönen) are getting much younger… either that, or I got much older ;)
But personally, there was another big difference. I hadn't been on my board for two years! I've been fully concentrated on my studies and work, so I was nervous when I got my dusty and rusty snowboard out of the basement. But the feeling came back quickly and I was still able to land some tricks. This motivated me and made me want more.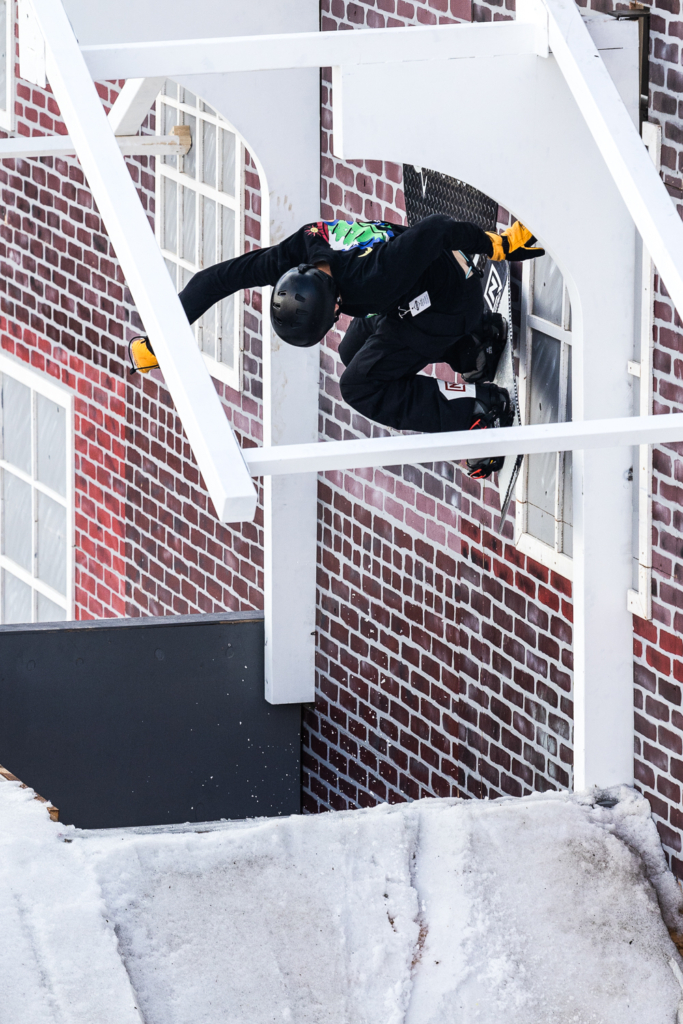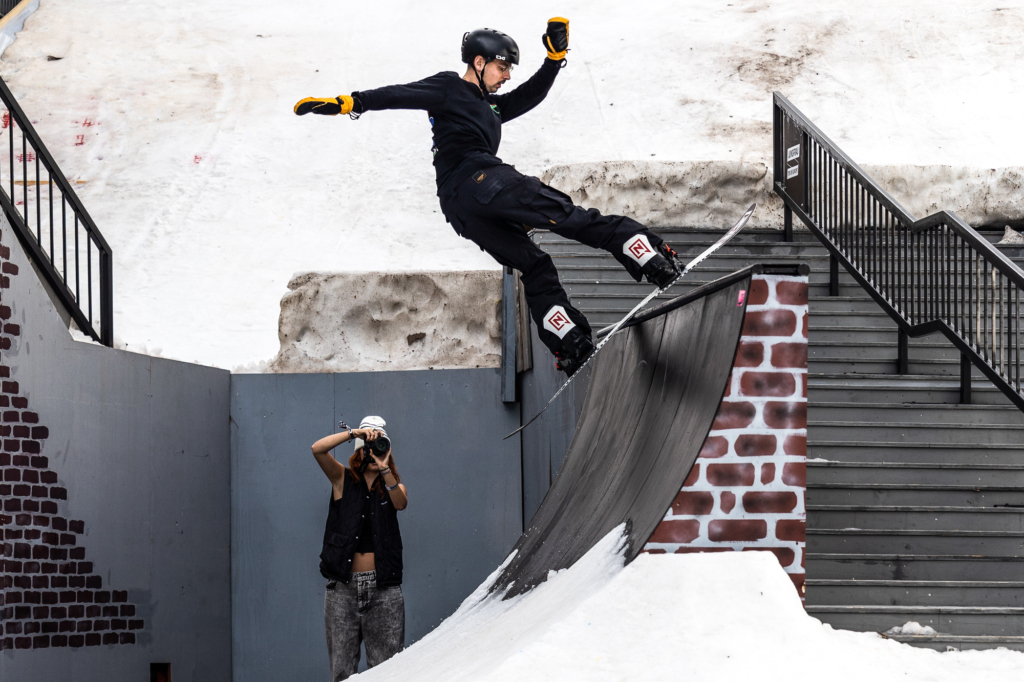 Was there anything else that made 2018 special?
I could never forget the American guy riding with his pants down who jumped directly on my face with his snowboard.
Were there any riders who particularly impressed you this time?
Everyone! The younger shredders and especially the female snowboarders can now do tricks that I'll never do. But if I had to choose one trick, it would be the "Gap SW 270 on" that Leon Gütl did on the down rail!
Respect to everyone!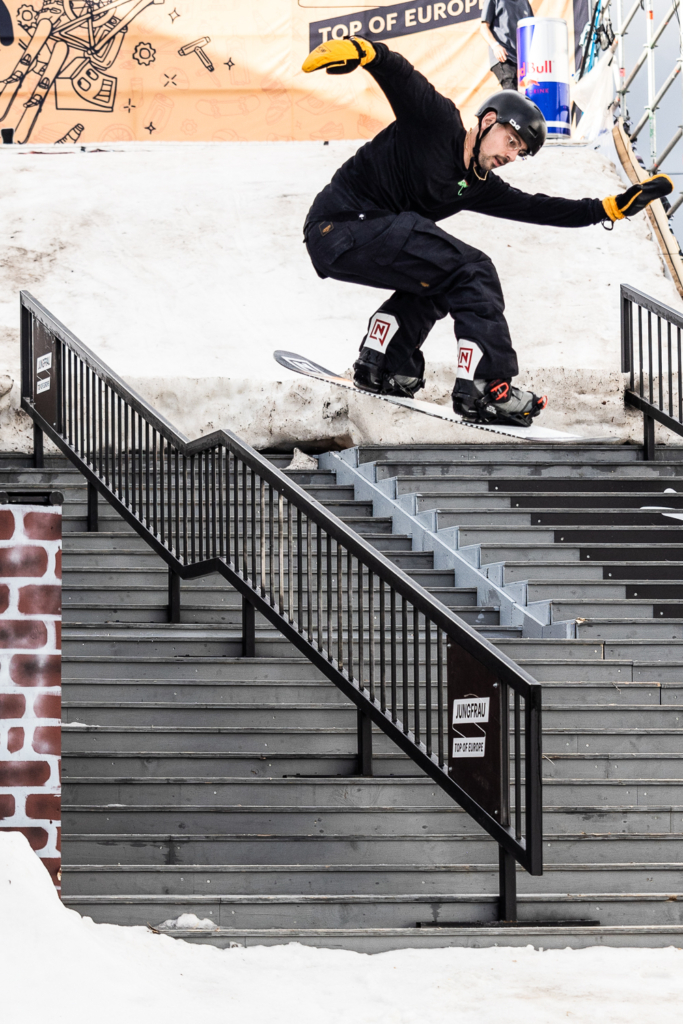 Did you have many friends in the audience?
Of course, since I grew up in Thun. It was great that so many old friends from the scene came out, and also nice to see that friends who have nothing to do with snowboarding were into it.
What was your highlight of the event?
It is nice when so many different sports and art forms are given a platform and thus promoted together. I'm convinced that many young people discover a passion for sports or art thanks to events like that. For me, it was exactly the same with Freestyle.ch in Zurich or Pray4Snow in Thun growing up. Unfortunately, both events have long since ceased to exist. But my personal highlight was that I was allowed to participate in a contest again after what felt like an eternity. This brought back a lot of great memories.
Who's the best the all-time best snowboarder from Thun?
For me, there are clearly two people who have done a lot for the scene and snowboard on world-class level: Moritz Thönen and Michael Schärer! But there are also other good riders like Kusi Matthis, Caro, Disu, Nils, Lars and many more! Shout out to everyone!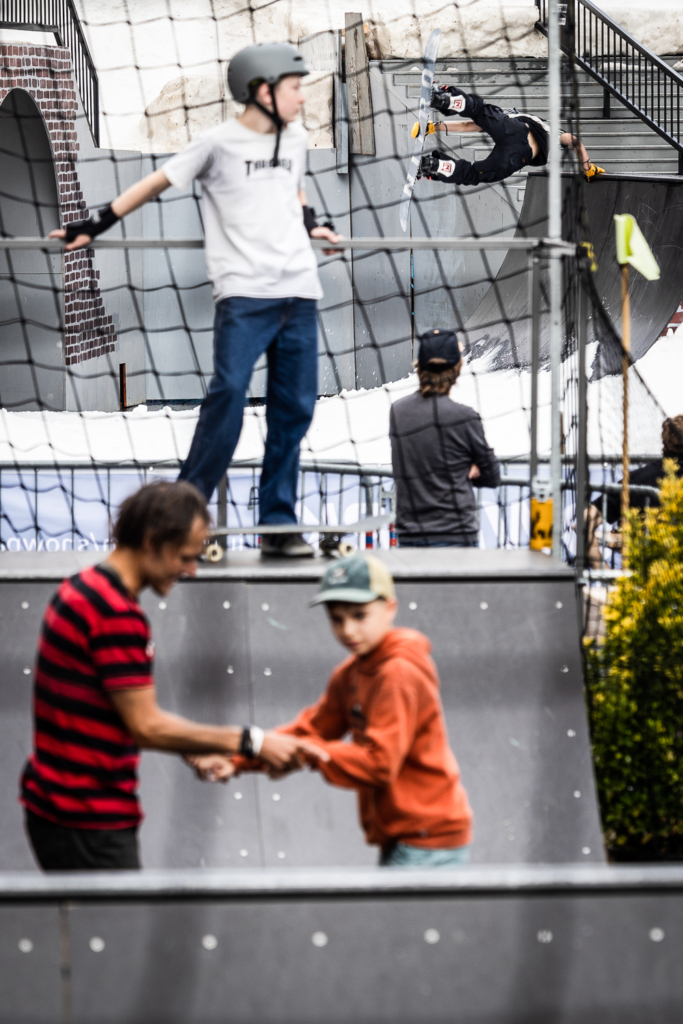 Any goals for the season?
Just riding more, having fun… and that we get enough snow.
Where will you be riding?
Most likely in the region: Grindelwald, Adelboden/Lenk, Schilthorn and in Eriz for the night sessions. Of course, it would also be great to ride in Laax again.
Thanks a lot for taking the time Simon! See you on snow!