Pierre-Charles Fayolle thought he was getting punked. Sure, he was stoked on the idea of riding in Nendaz with Jeremy Jones, but he hadn't even entered the contest, so how could he have won? It had to be an error or a joke… right? Well it turns out that PC has a very nice girlfriend who entered the contest on his behalf. As Jeremy said, "Might be time to make her your wife!"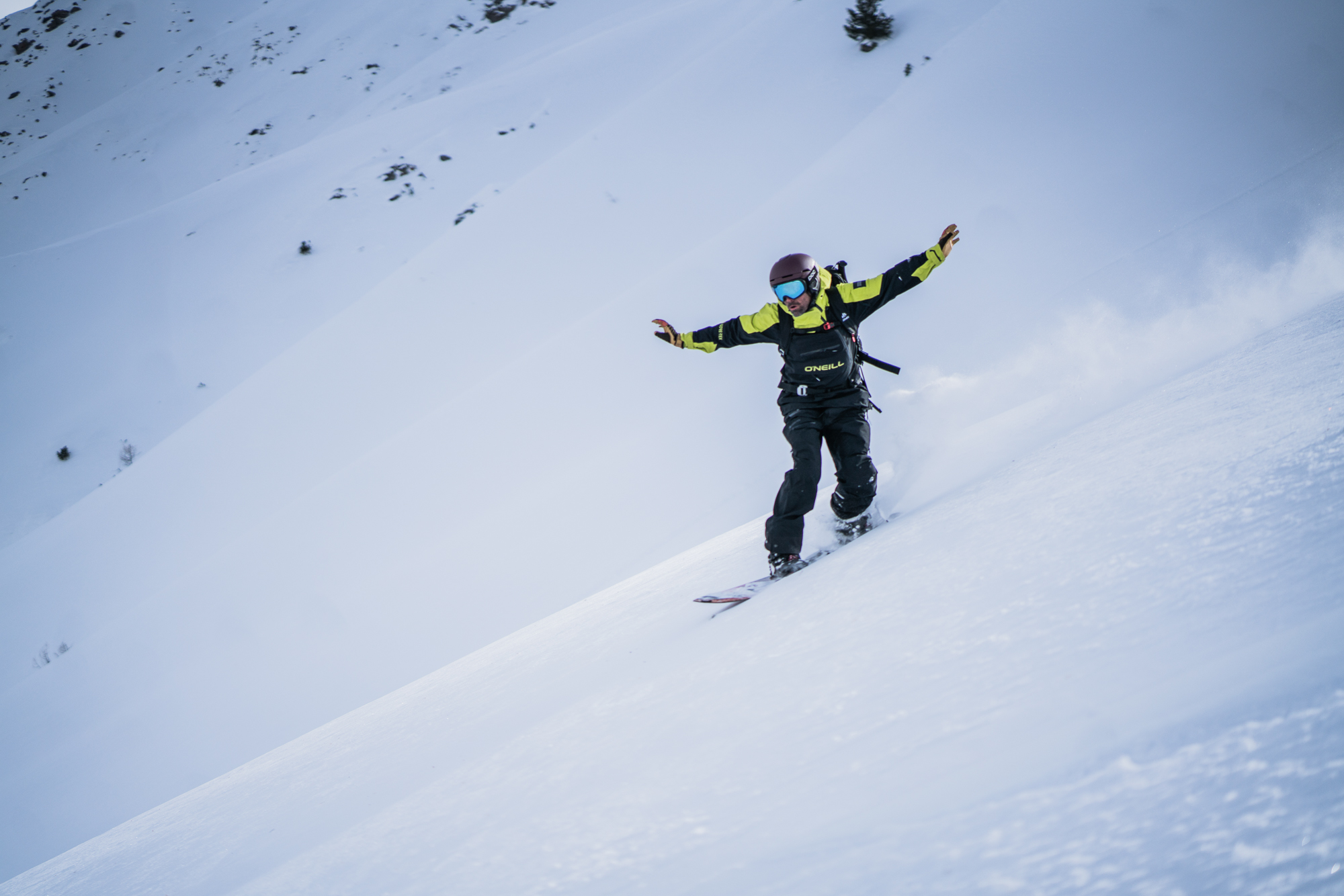 PC packed up his his splitboard gear and left his home in Geneva before dawn to meet us in the Neige Aventure parking lot, where the crew got ready for a big day. Local guide, Matthias Jordan had planned a morning full of boot packing and split boarding to bring us to a nice, safe north face called "Le Fou" (literally translated as The Fool). The snow was perfect and a bunch of floaty turns brought us back to the lifts, right in time for a late lunch and a few well deserved beers.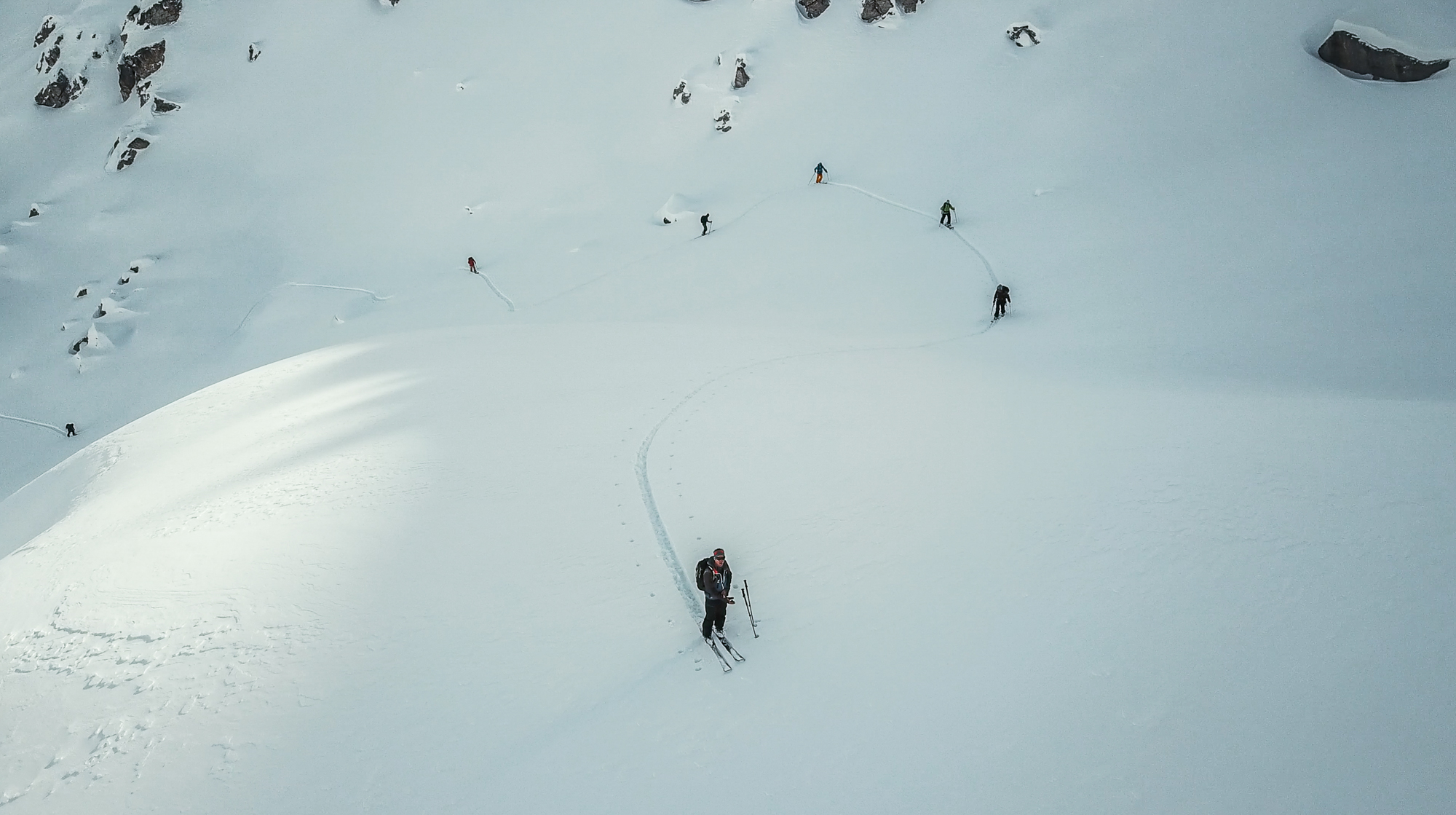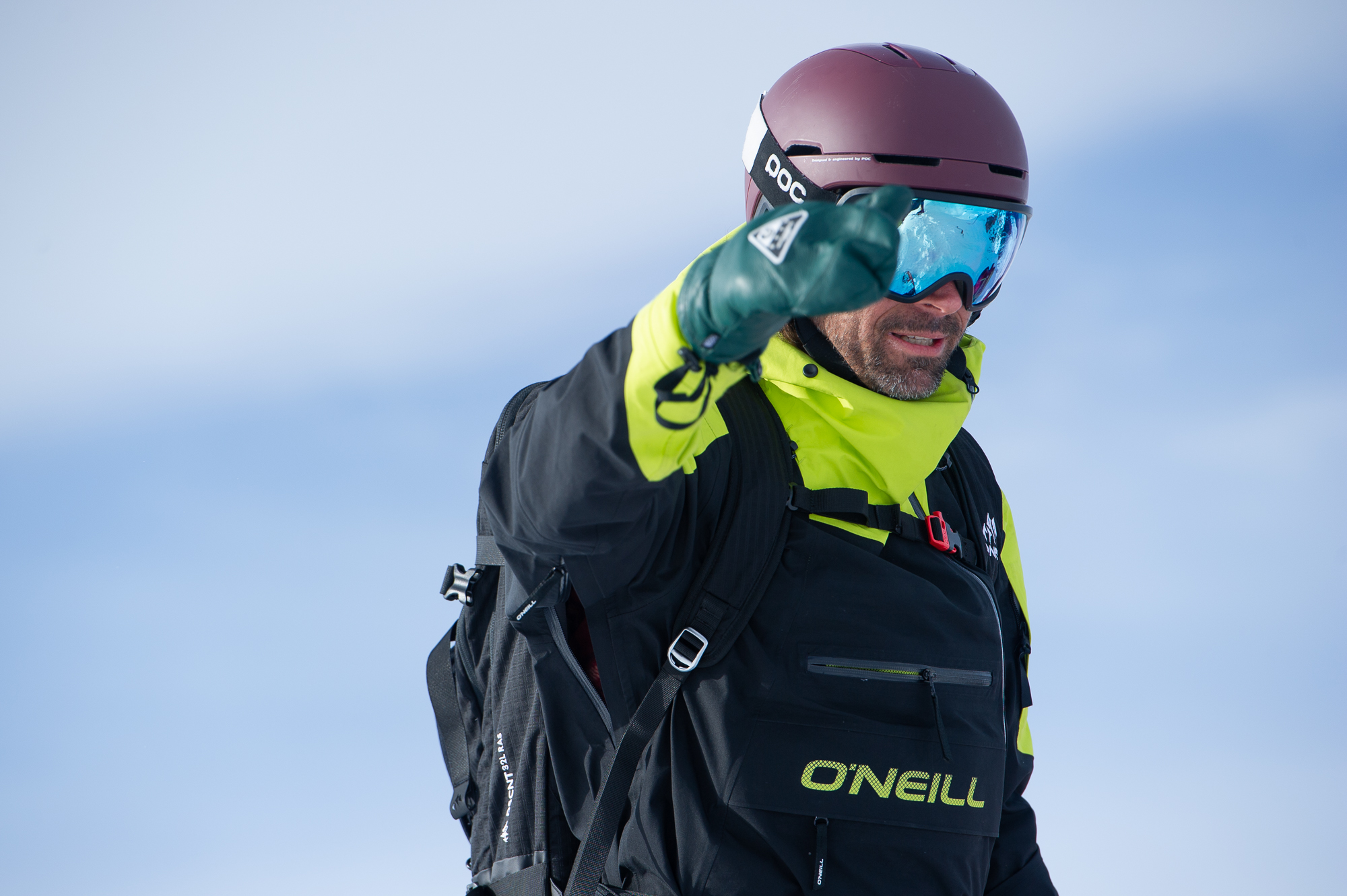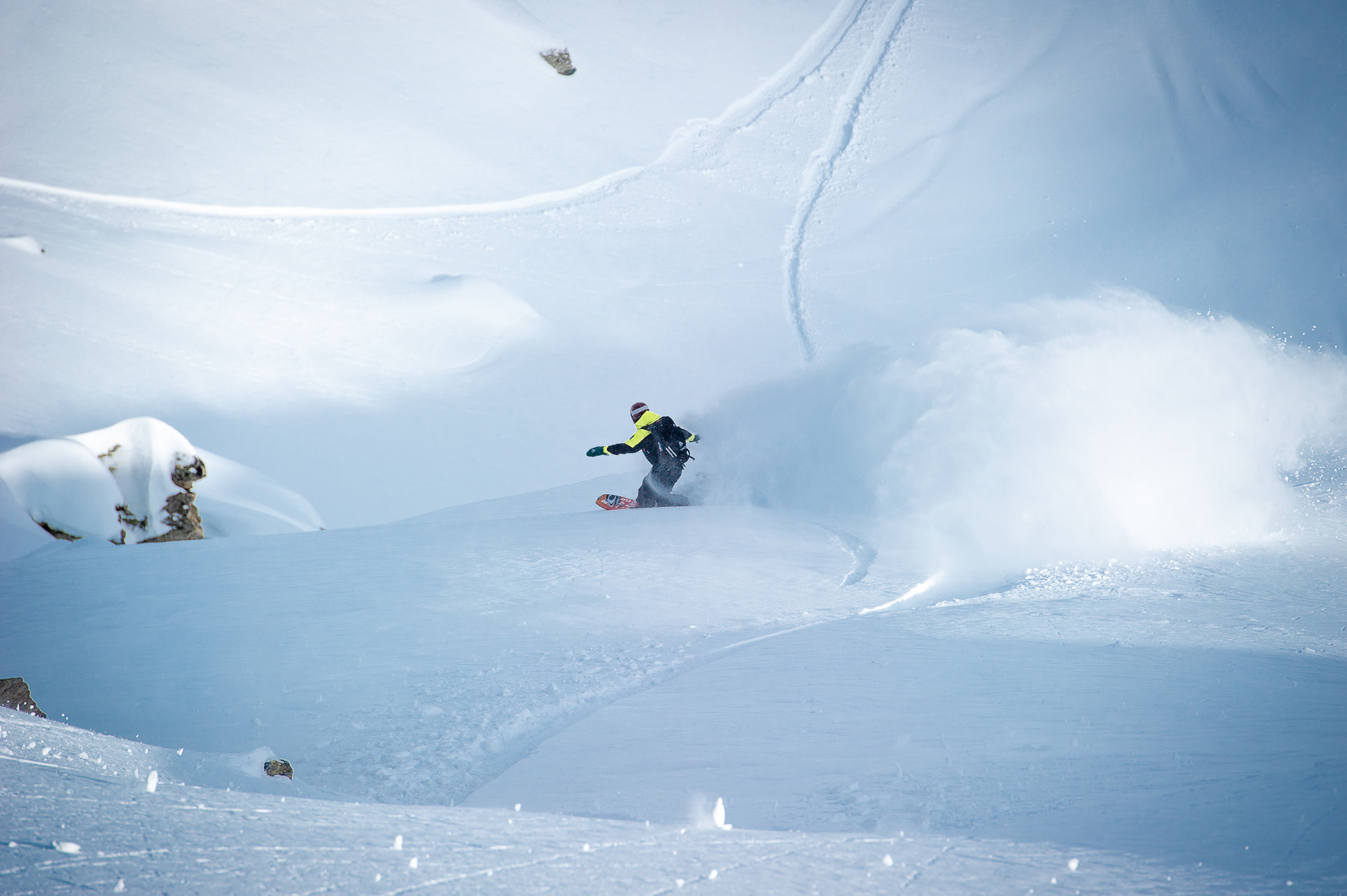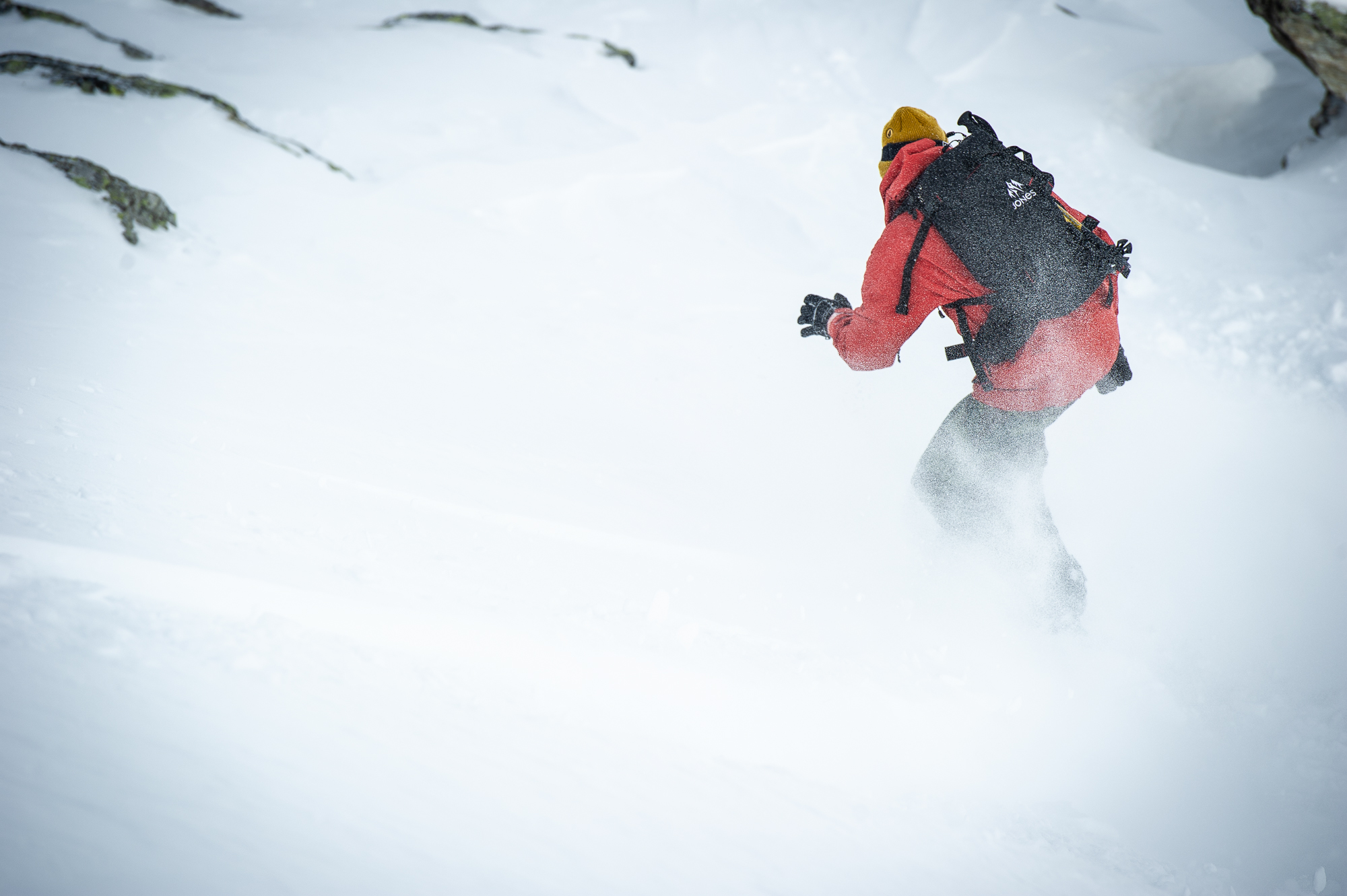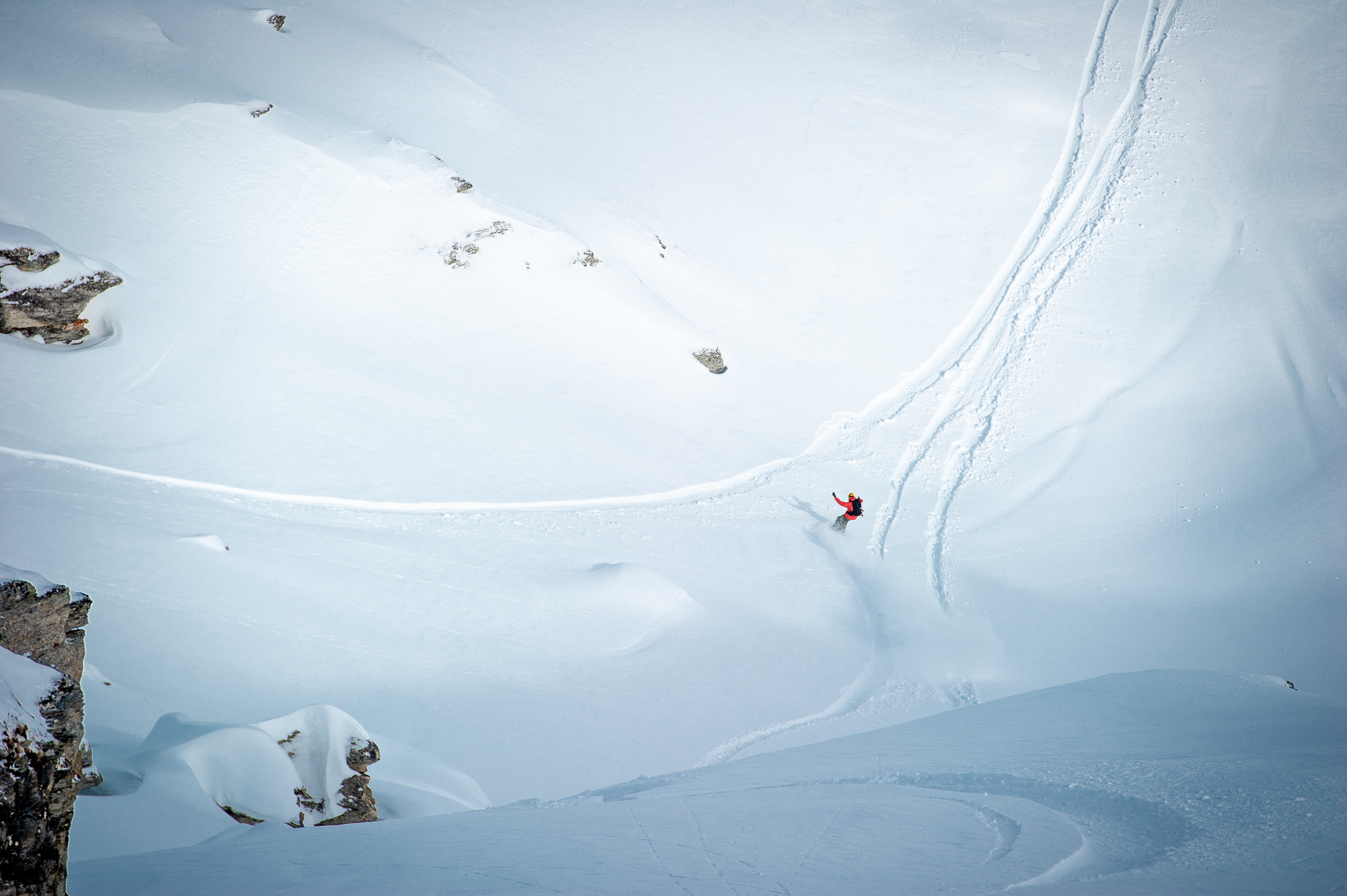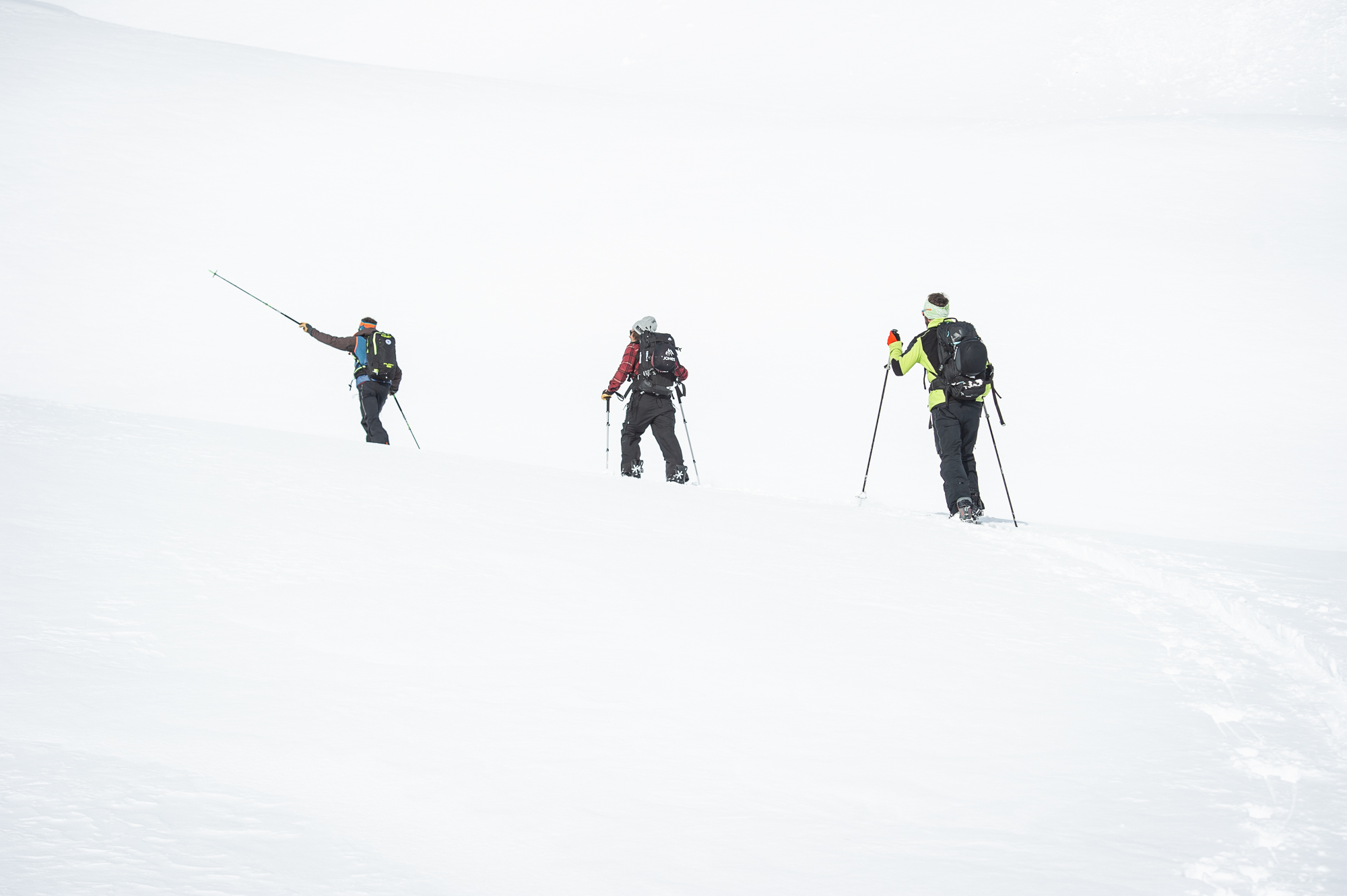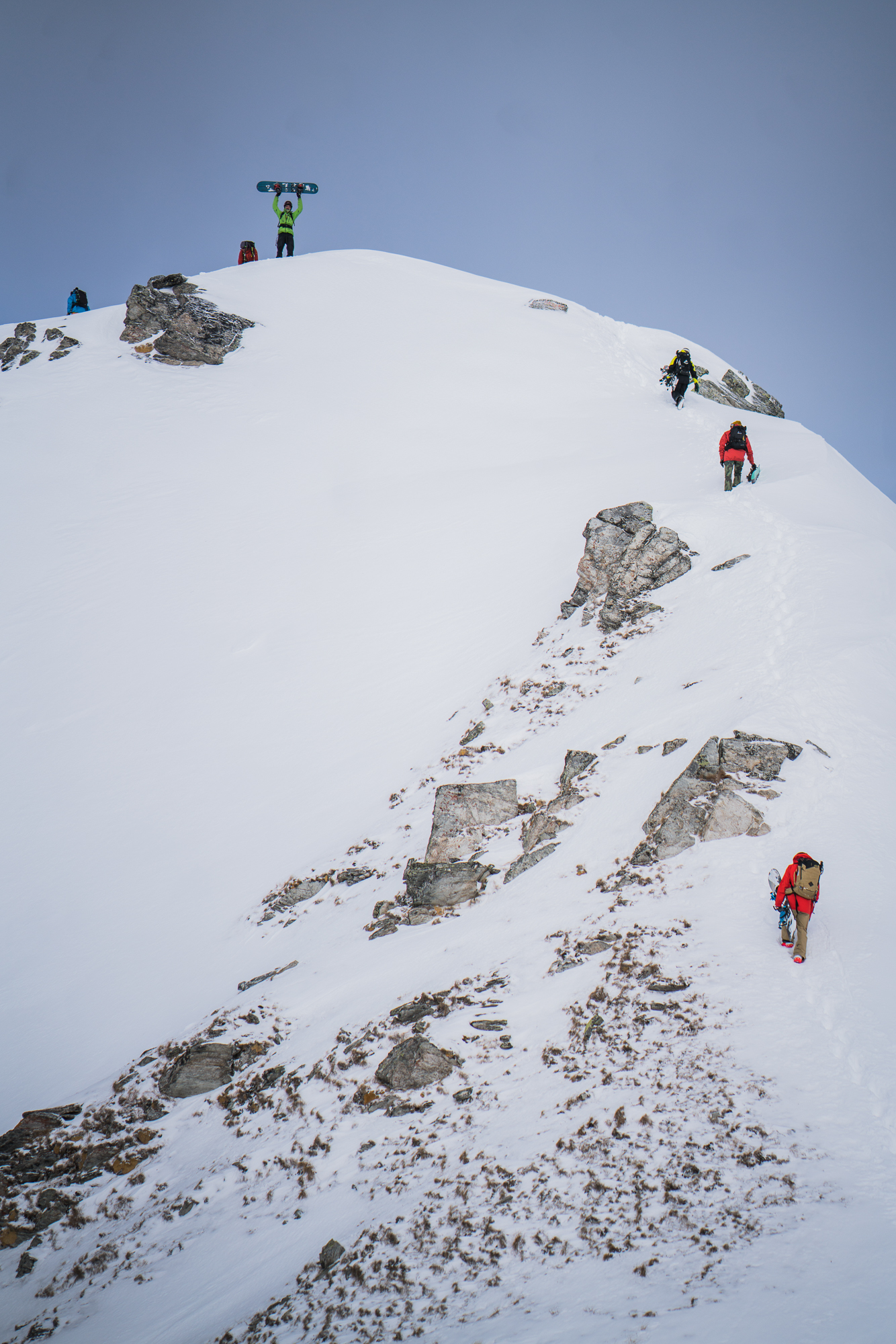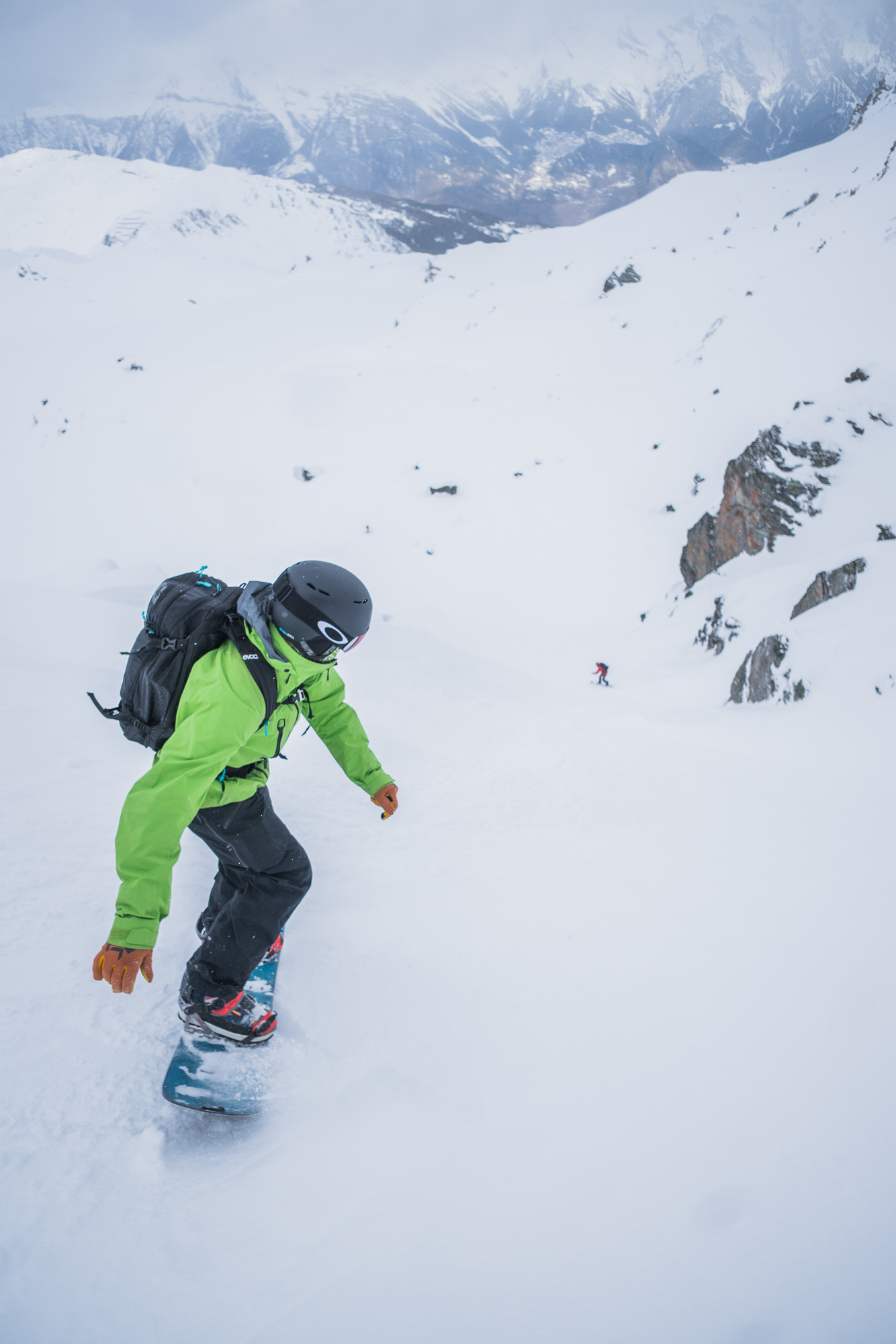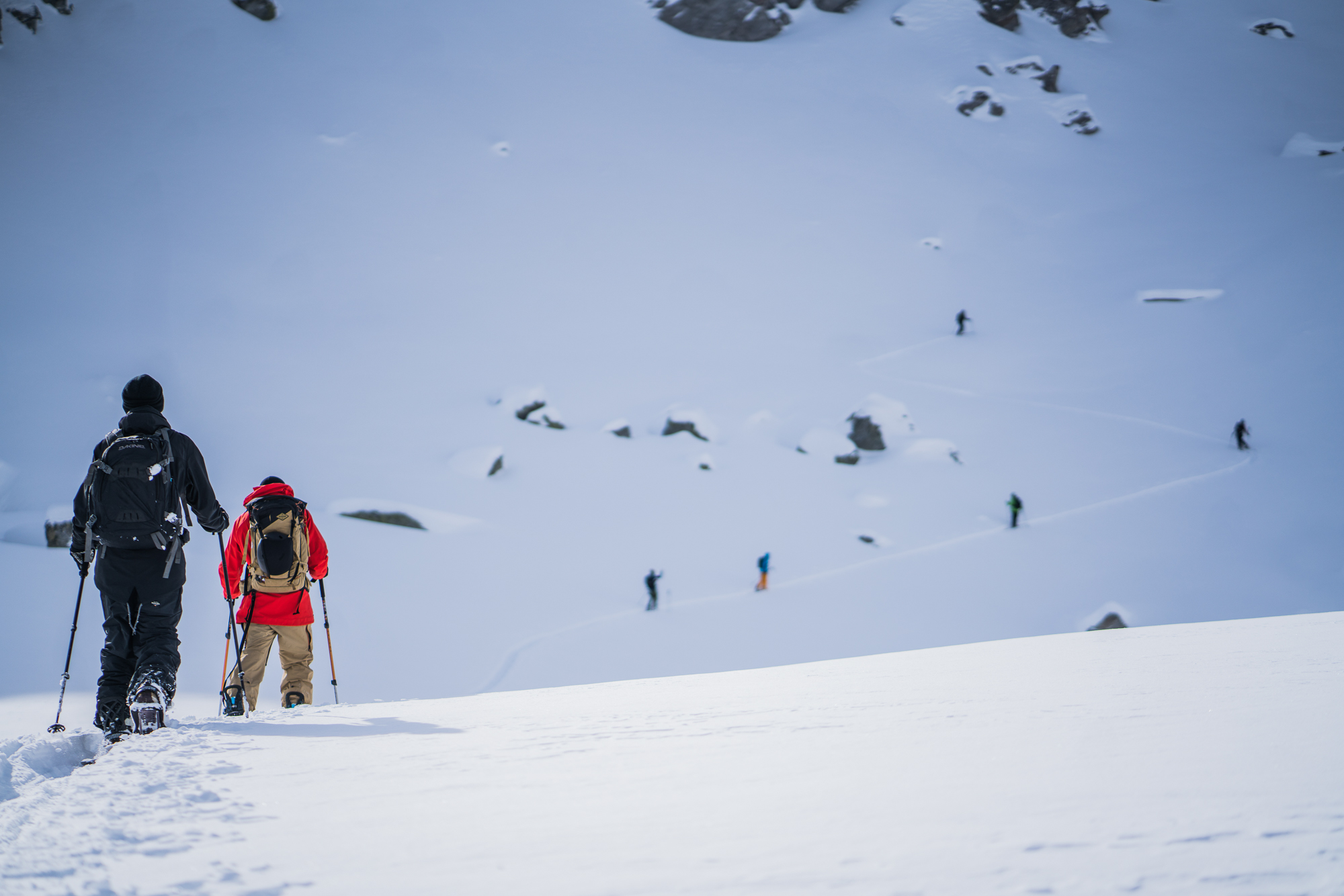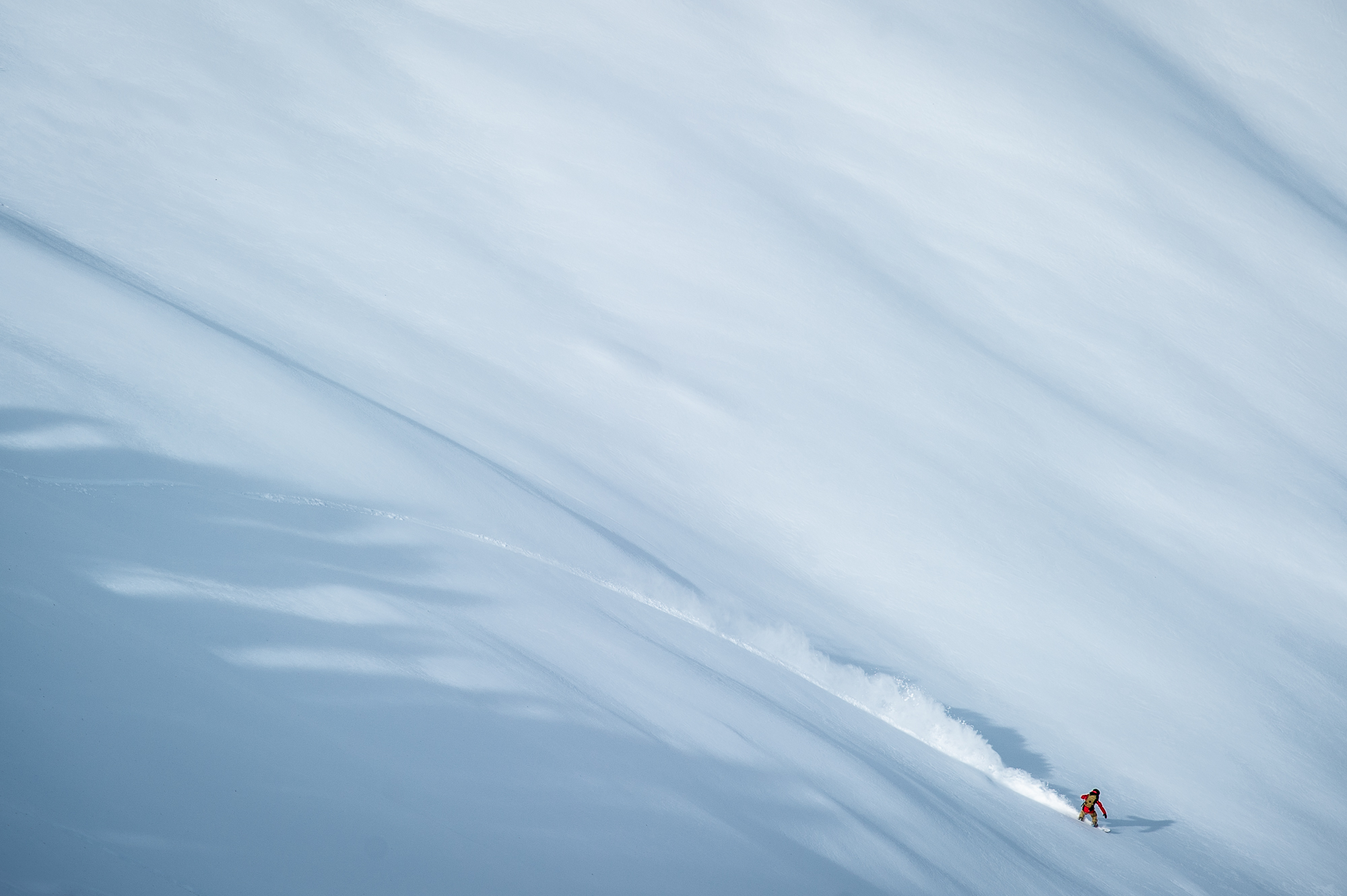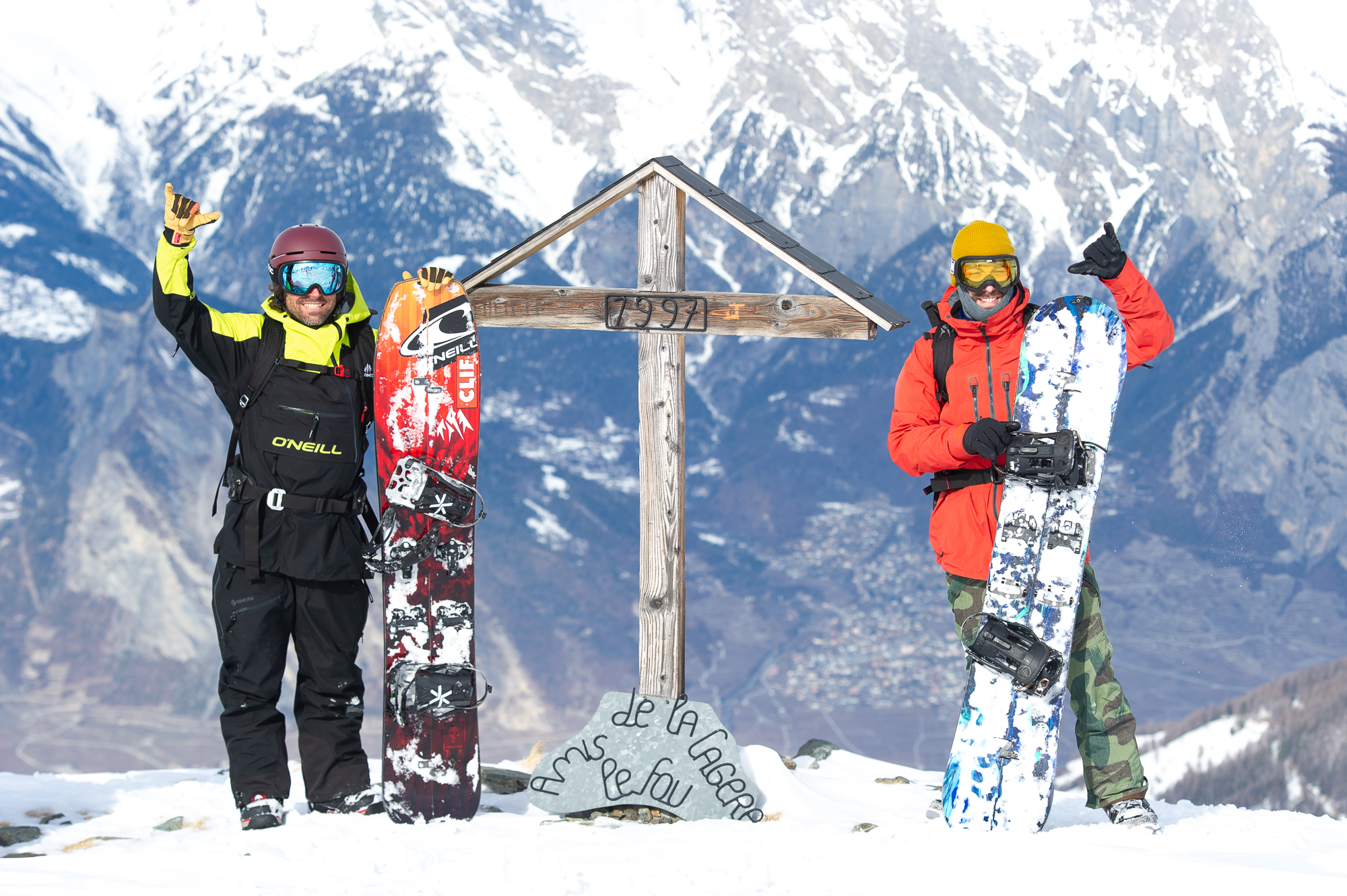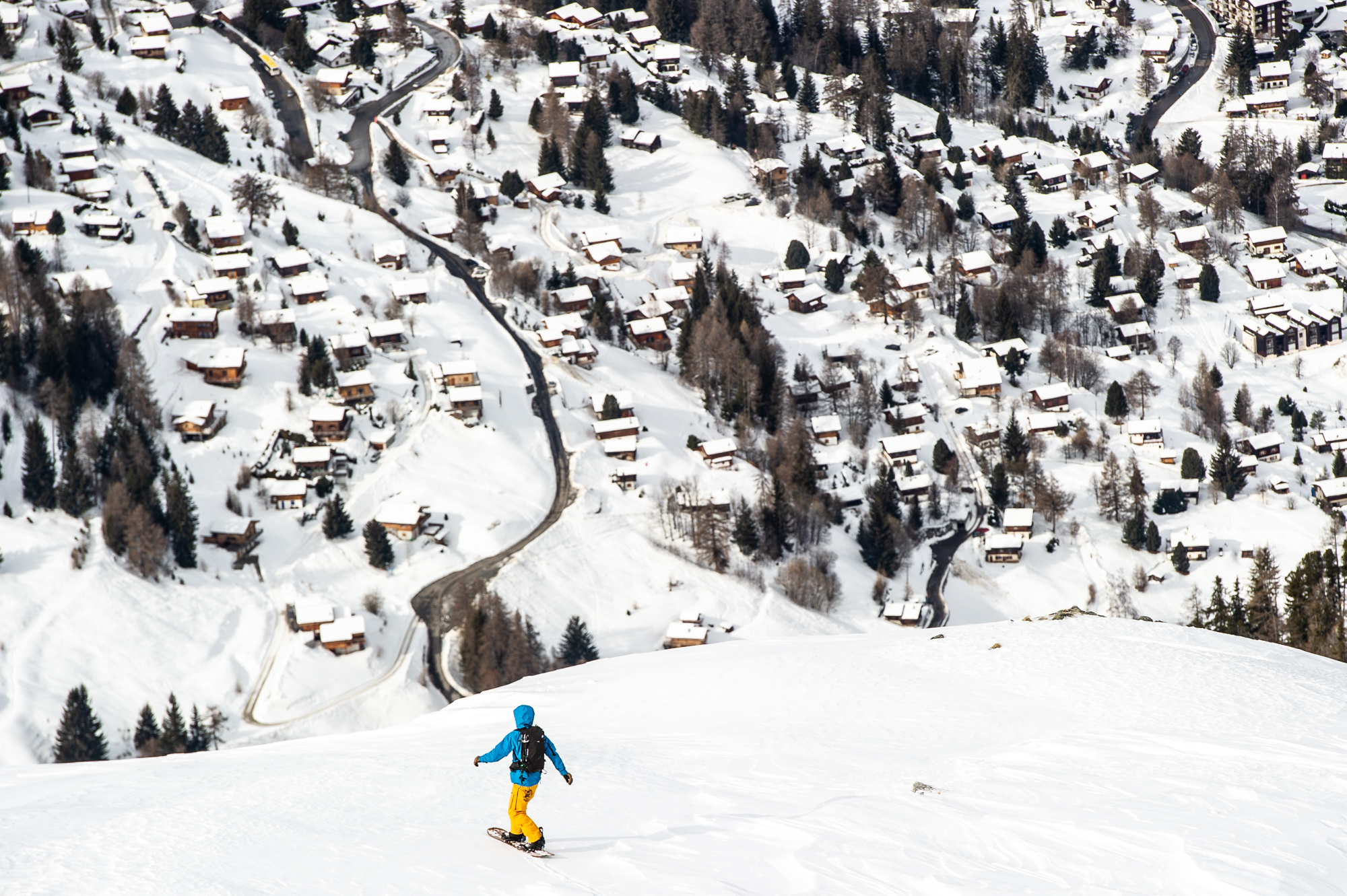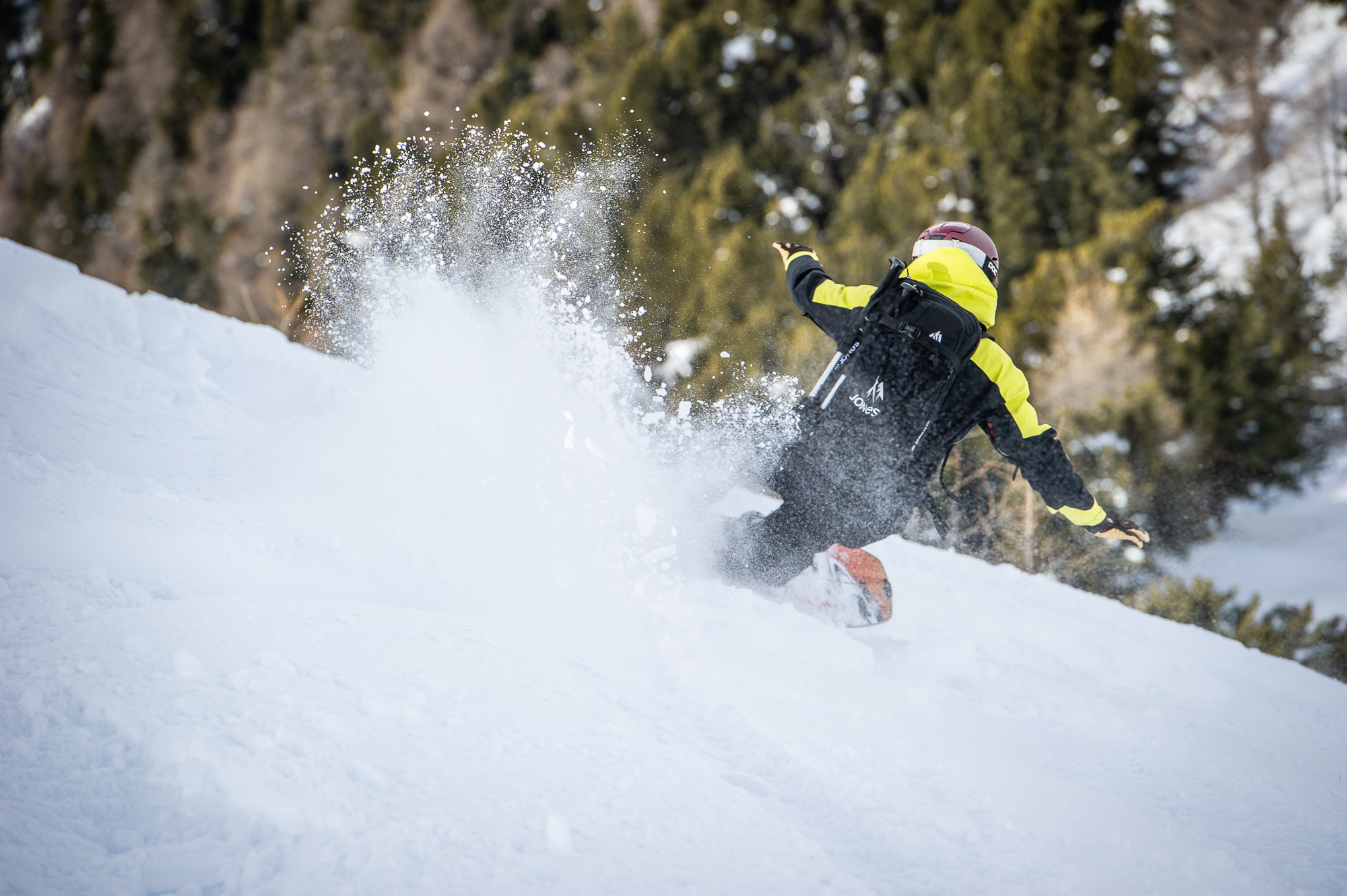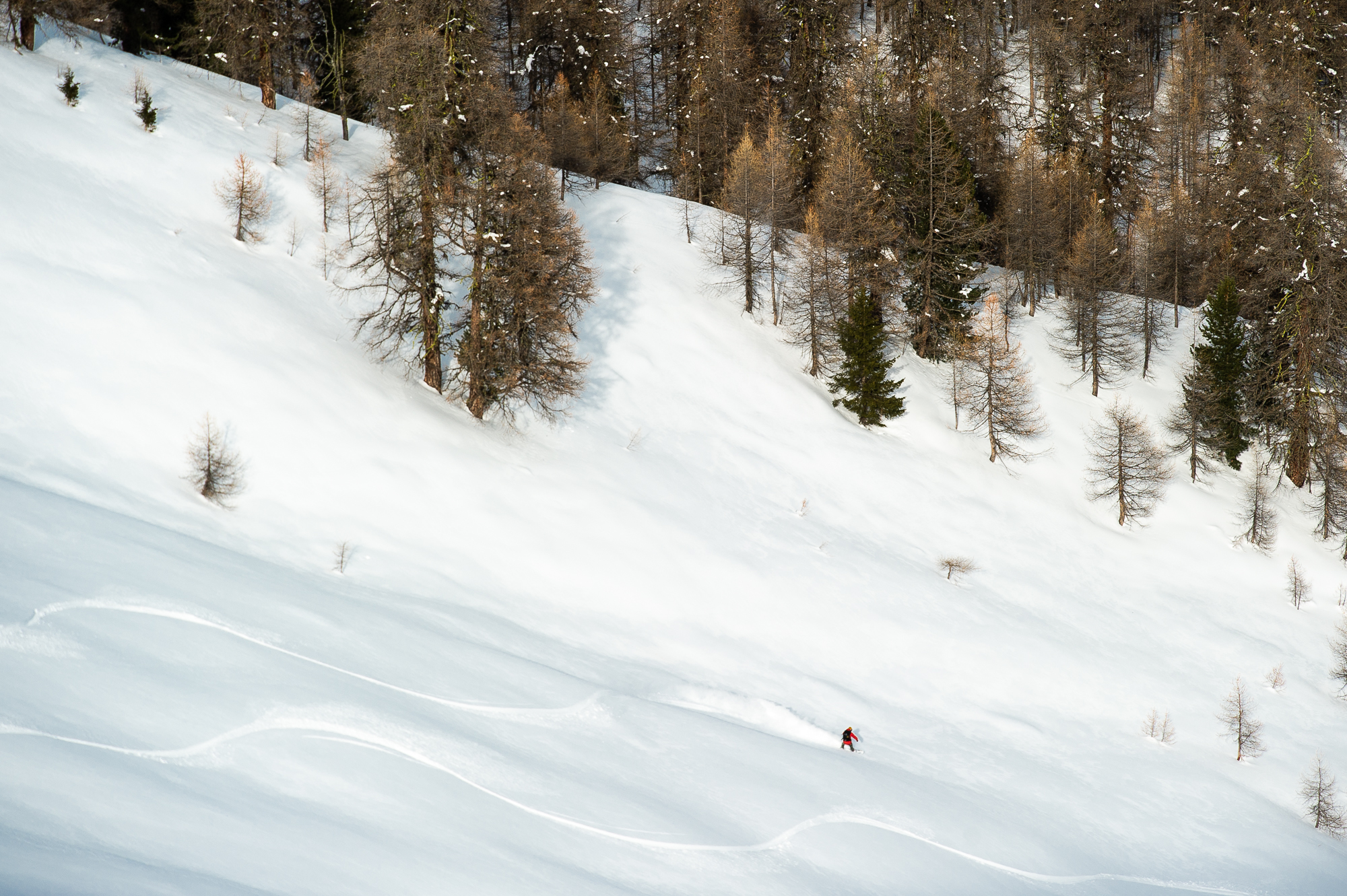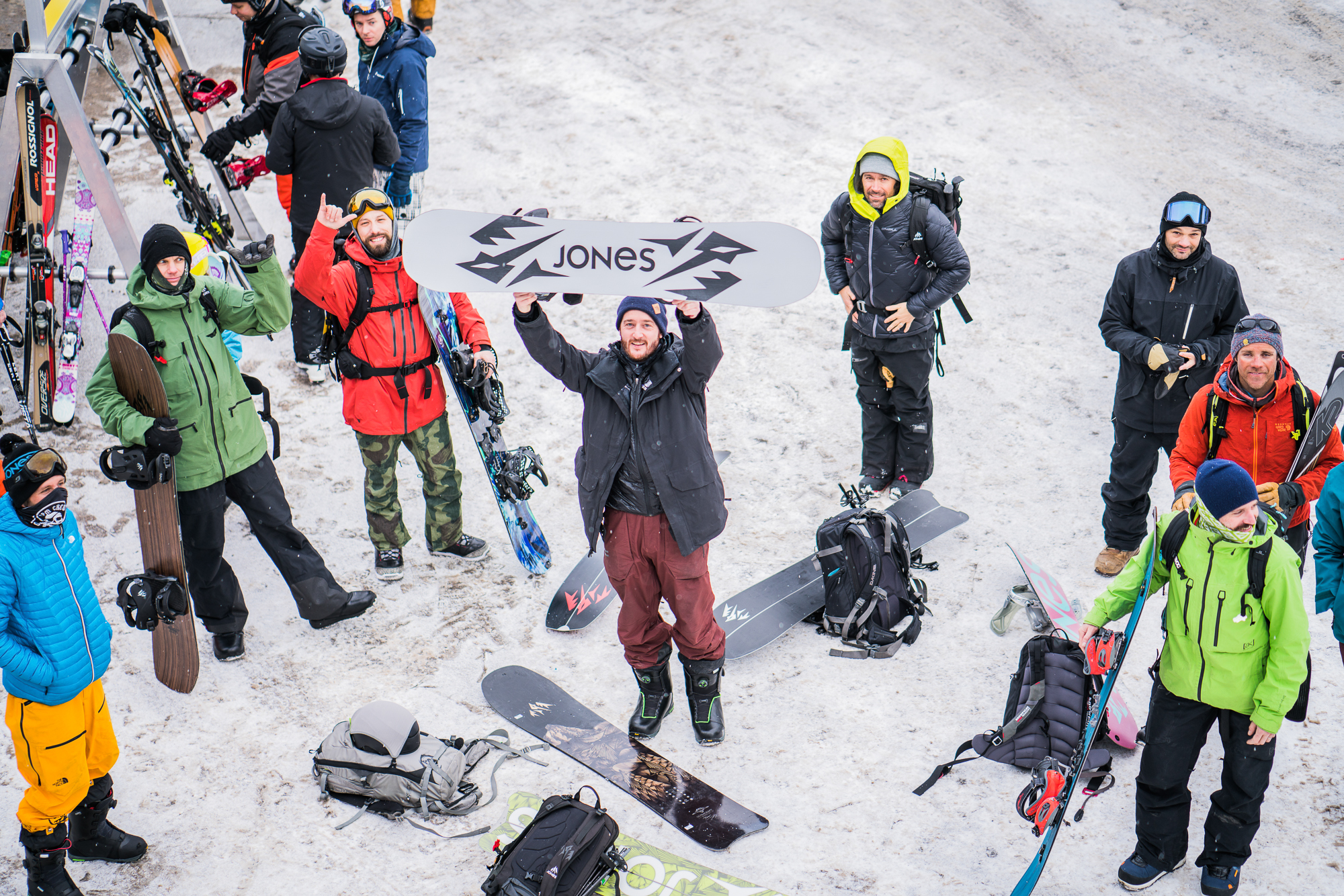 That early morning adventure was just the beginning of a memorable Jones Weekend, full of activities organized in partnership with the Neige Aventure / On The Mountain crew. Saturday night was a blast with a great live show, thanks to the coconut kings. There was still plenty of powder to be found on Sunday and that evening we enjoyed a casual apero, with movie screenings of the Life of Glide and a unseen edit that influenced Ode To Muir, Jones Snowboards' latest movie.
Throughout the evening, Jeremy explained why and how he produced those movies, as well as some of the ways that his perception of snowboarding has evolved throughout his 30 year career. We finished with a Q & A session that mainly focused on the important work that Jeremy is doing to help to combat climate change. As the apero turned to dinner, La Cantina restaurant did their part by contributing 10% of their sales from the evening to POW Switzerland.
Huge thanks to Jeremy and the Jones Snowboard crew for organizing an action packed weekend that allowed for many great connections with our local community. Thanks as well to Florian Bouvet Fournier for contributing photos to this story and the teams from Neige Aventure, La Cantina, Cactus Bar and Protect our Winters for making this an unforgettable weekend!