The Man We Need a Cam crew has been hard at work on their first street video this season and we're stoked to see what they come up with. To tide us over, they dropped a spring edit from Jeremy Bucher's home zone, the Gran Masta Park. Check it and then keep scrolling for a little interview…
Hey Jeremy, How did the Bisch Ume edit come together? 
Since my parents have a little apartment in Lenk, I'm always shredding GMP. I always wanted to do a park edit with Man We Need a Cam and the locals there, because the vibe in this park is incredibly good. The original plan was to be there for a whole week to film the video. Well, of course we didn't make it. In the end we only managed to shoot for only two days, but those two days were sick. Basically the idea of the video was to show that even though GMP may not have the best setup or infrastructure, they have the best vibe. Everyone is welcome and everyone is hyped on each other. That's what we wanted to show in the video.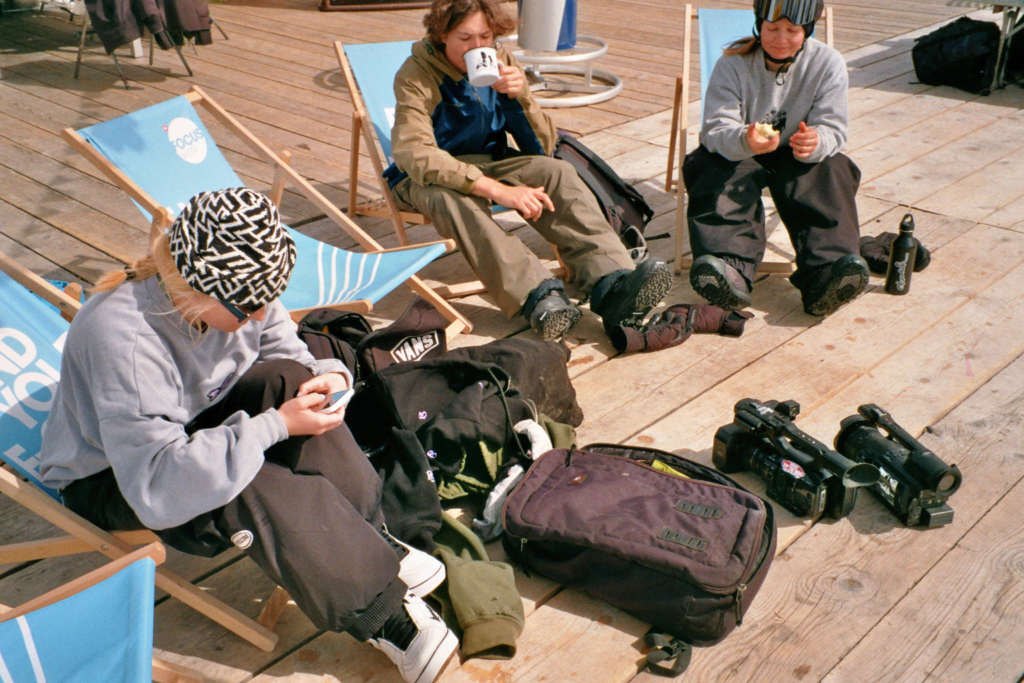 Any entertaining stories from those two days?
Livia and Eliot had a running joke. Every time they were next to each other, they said, "Eyo Bisch au da?" I don't know why, but it made us laugh every time. That's also why we called the edit, "Bisch Ume?"
What's the trick that you were the most hyped on?
That was for sure the swbs lip, 2 out on the waterfall from Andrin. He did that first try. That shit was crazy!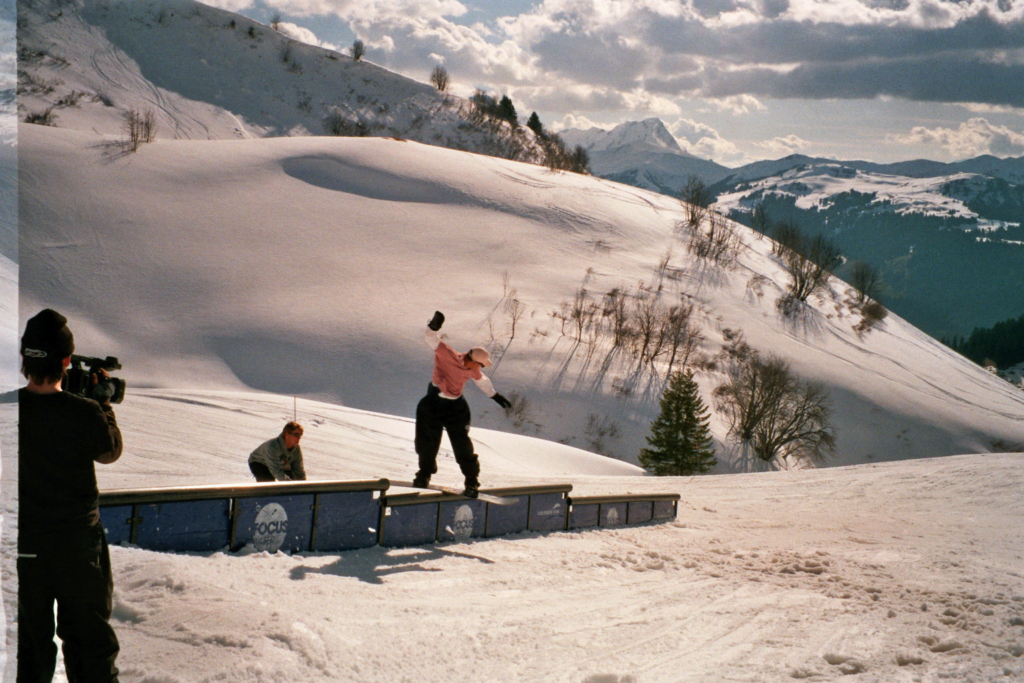 What was your favorite feature in GMP last season?
Definitely the waterfall. I think you can see it from the video because there are a bunch of clips on it.
What are your plans for the summer?
I definitely want to make some clothes with Eliot and the crew, and finish editing our street video that will come out next fall.
Yes… really looking forward to that! Anything else you'd like to add?
Thanks to you and all the other homies that made this winter so special and beautiful!