Because snowboarding is one of the best places to express creativity and style, on and off snow, we've been inviting young artists to pimp-up the issues of Whiteout, giving them carte blanche for the titles and illustrations. Aaron Schwartz agreed to guinea pig on the project and since then, Mike « Aemka » Knobel gave us a Munchster issue, Michel Kropf took a more raw, hand crafted approach and Virginia Fleming added her unique feminine touch. 
To celebrate these collaborations, we made ecological and fair trade T-shirts. Each piece captures the style of their creator: unique, fun and extremely limited! To mark their release in our web shop, we talked with our featured creatives about their projects, snowboarding and inspirations. First up, we're diving into Aemka's world.  
Hi Mike! Can you introduce yourself and tell us a little about how you got involved in collaborating with Whiteout?
I am Mike Knobel, also known as Aemka and I'm an artist and a snowboarder. I have been a part of the Whiteout family for quite a while and when Ahriel asked me if I was down for co-designing a whole magazine I was all for it.
We're so glad you were! Can you tell us the story behind the design of your T-shirt?
The shirt is basically the illustration shown on that cover, and I just embedded my "Munchsters" in a photo where the Rider was hiking through deep snow.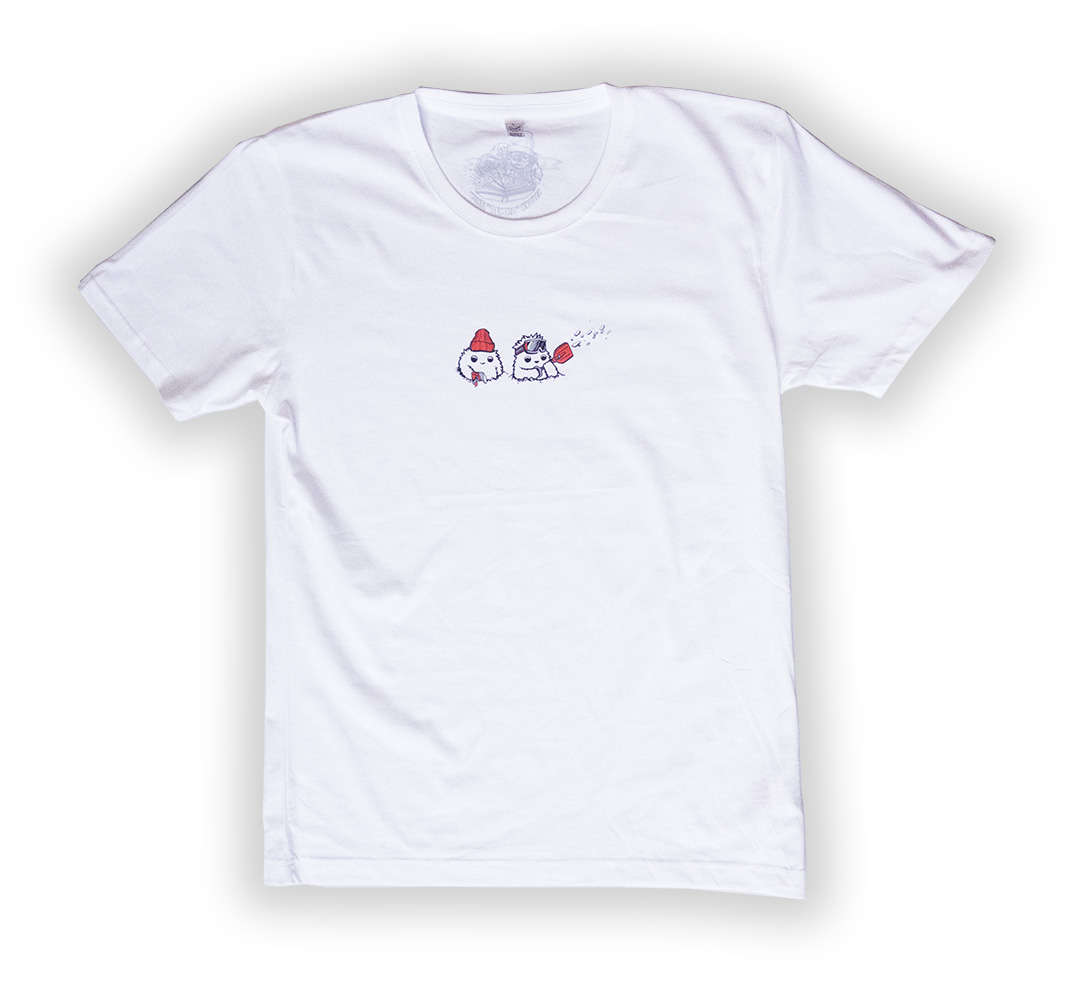 What riders do you feel have good style and are fun to watch?
I like creative riding, and replaceable "athletes" don't really catch my interest. In the end Snowboarding has evolved into a Sport and Sports are not really the best place to express creativity, still, there are some inspiring people out there nonetheless. I enjoy watching people who manage to find new angles of riding that haven't been seen before.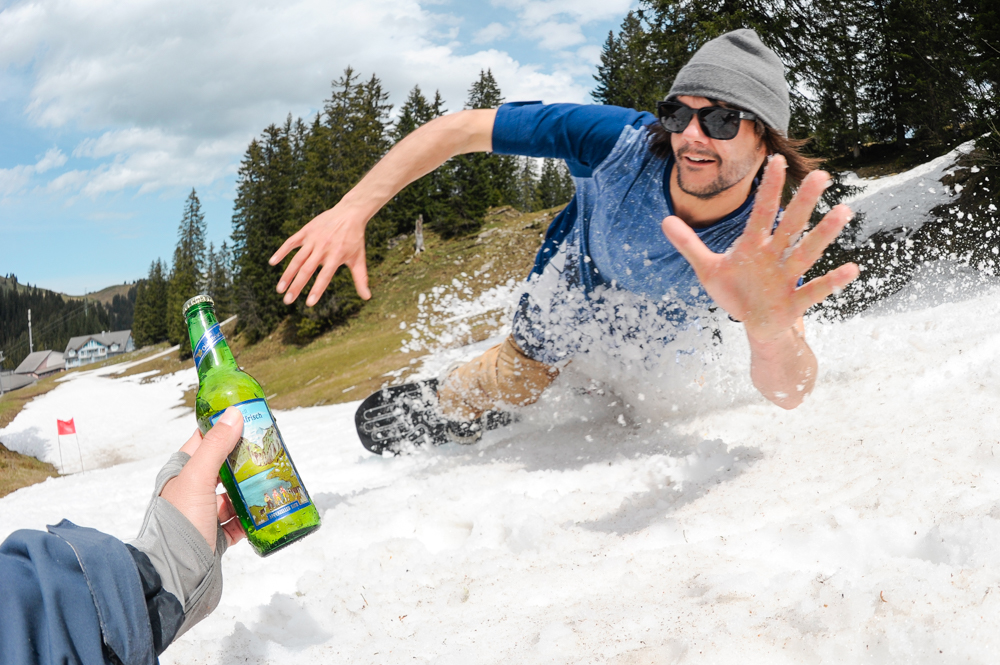 What are you stoked on in the snowboarding world these days?
Just going out there and enjoying the raw form of riding and the lifestyle of being out in the mountains. My "snowboarding world" I guess is just what I experience and I love snowboarding. I see a lot of people stuck in their nostalgic view, but I think that all doesn't matter because everybody is allowed to experience snowboarding as they want to. There is nobody really forcing you to do things you don't like except yourself, maybe money for some lol.
And outside of designing and snowboarding, what else are you into?
I absolutely love to make music, I am really obsessed with it and love the process of creating it. Basically, everything where I can express and create, I am into it.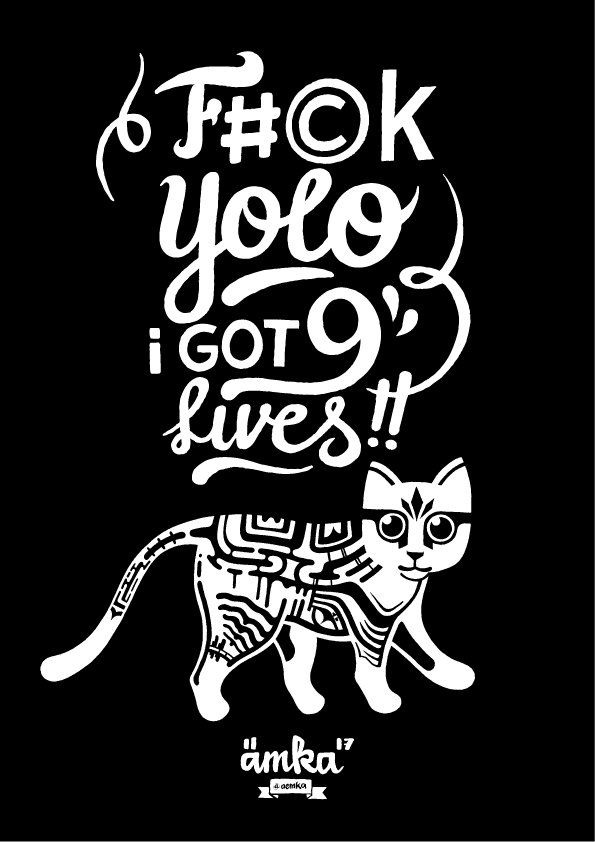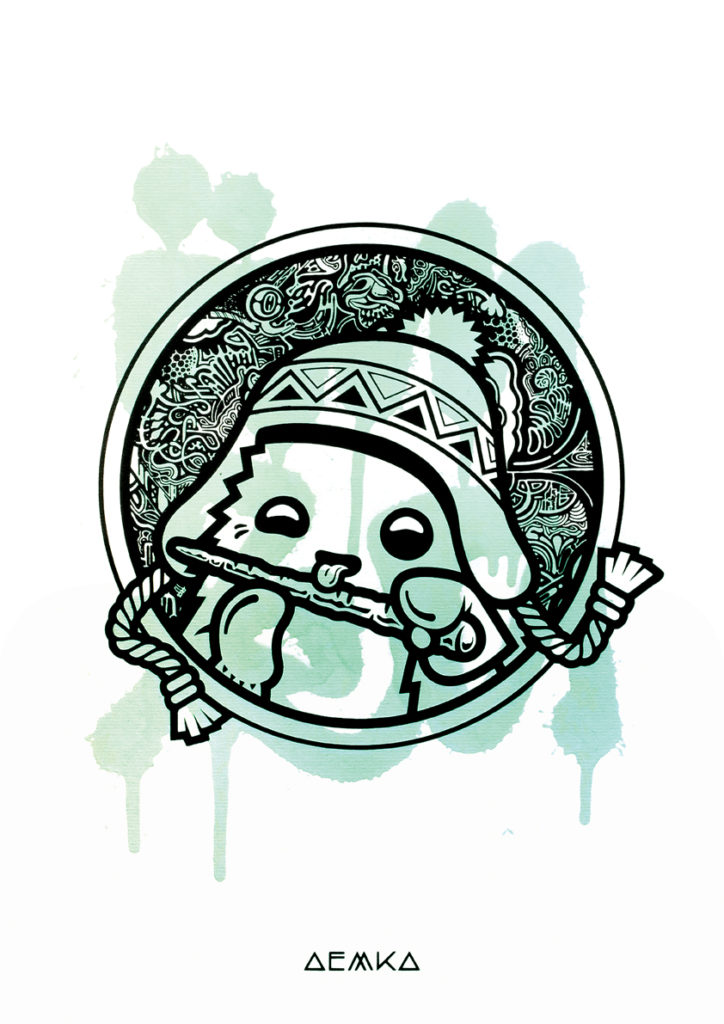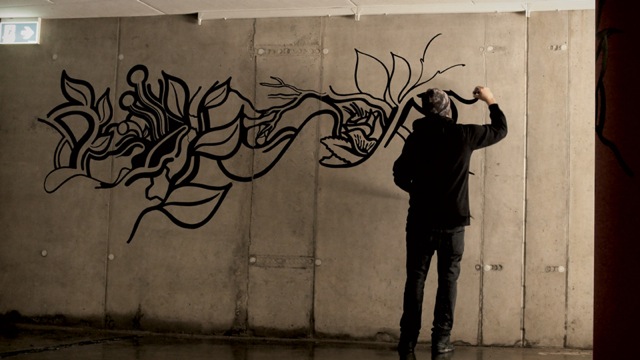 Anything else you'd like to add?
Bigups to Whiteout magazine and I hope you guys keep doing what you are doing.
Also check out my  "swiss artsy knife" movies.
Stay safe out there and don't forget to have fun!
Thanks Mike for your time and the collab! And thanks for the reminder about you movies. We'll be releasing number three soon, but in the meantime it's a good reminder to watch number two again.
If you like what we do and want to help keep it going, why not treat yourself to a Whiteout X Aemka shirt.