Have you met Virginia Flemming? This super talented designer from Engadin loves to ride, contributes to Whiteout and even helped design one of our shirts. That's why we figured that it was about time to check in with her for a little interview…
As always, you'll find our fair-trade, Swiss-made T-shirts in the shop!
Hi Virginia! Can you tell us a little bit about yourself? How did you get into collaborating Whiteout?
Hi! I am a Swiss – English illustrator currently living in the Engadin Valley. I moved back from London two years ago and Ahriel asked me if I wanted to create illustrations for Whiteout. I was immediately up for it, as I had been reading the Magazine for many years. It was definitely one of my most enjoyable jobs to date.
How did you come up with the T-shirt design? We're really happy with how it looks!
Thanks a lot! Creating a t-shirt design was definitely another highlight! At the moment my work is very much inspired by my surroundings. Mountains play a big role in my creations. I wanted to create something simple, yet still incorporating delicate patterns, creating something that not only portrays my style but also what Whiteout stands for.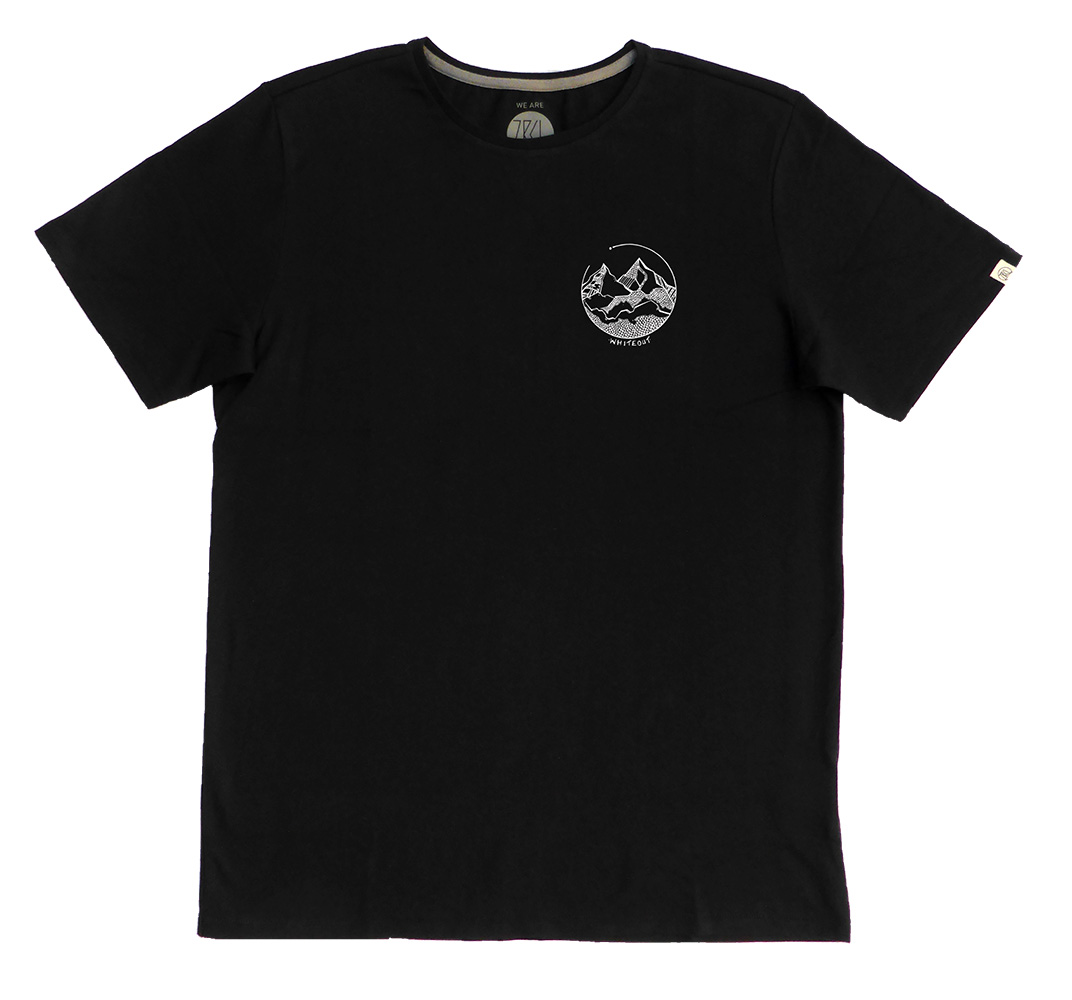 What are you up to these days?
I just completed a mural on the ceiling of the Roo Bar in St. Moritz. It was a challenging job, creating a painting in not the most comfortable positions. However, I enjoyed every minute of it! I hope to work on similar projects in the future, and of course also work on some of my own personal ones, while spending as much time as possible up on the slopes. Fingers crossed for some more awesome powder days soon!
Yes please! Besides the mountains, what influences your work?
There are a lot of things that influence my art. I usually get inspired at the most random times and places. It could be a pattern I see on the chair of a train or a piece of clothing or interesting shapes/structures I discover in nature, even while snowboarding! I am also very much fascinated by architecture. In a lot of my work, I like to combine organic forms with sharp geometric lines and shapes. In terms of artists that inspire me…I really like Zio Ziegler and Hieronymus Bosch. Both of the artist's eye for detail, symbolism and narrative style of work blows me away. Its all about the detail!!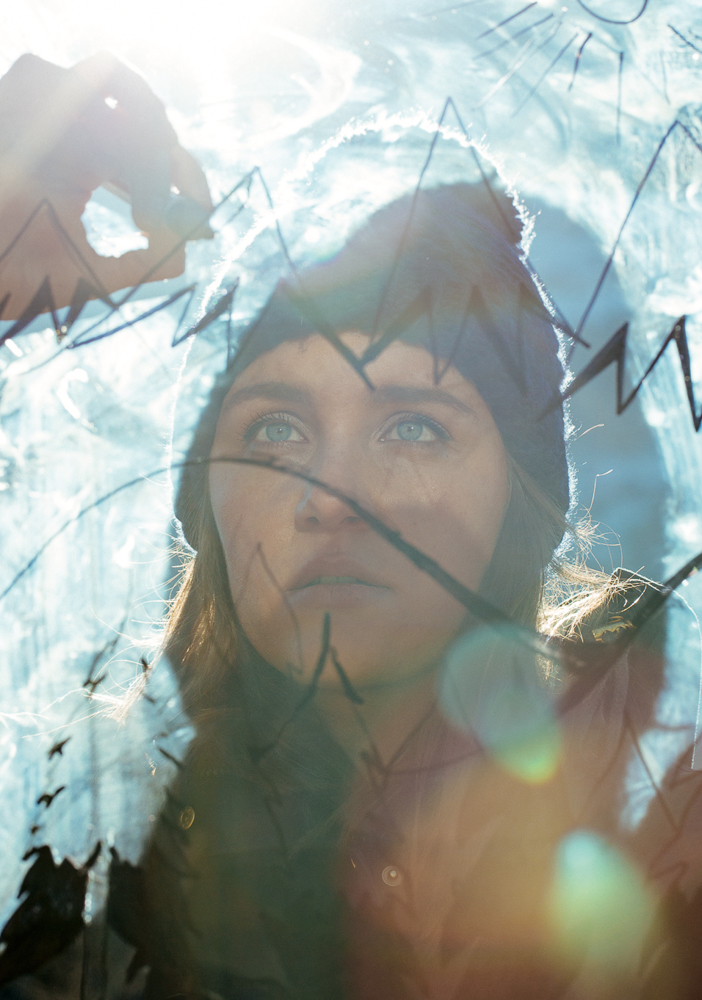 What are you stoked on in the snowboarding world these days?
Snowboarding is being one with nature, pushing your limits and being out in the beautiful mountains. It's for everyone. I am always happy to see young kids learning the sport but also the older folks giving it a go! Like I said before, there are no boundaries, no age limit, and no competition. Everyone can just ride the way they want!
Are there any riders in particular that you like to watch?
There are a lot of upcoming young talents and that is amazing! However, in my eyes, snowboarding does not have to be taken too seriously. I enjoy watching the local kids and their approach to the sport. There are some talented guys here in the valley.  They all have their own distinctive riding style and make everything looks so effortless and fun! That is how it should be! No limits, no fears, just going out and expressing their passion, being happy, creative on the slopes and just enjoying a good day up on the mountain with fellow snowboarders.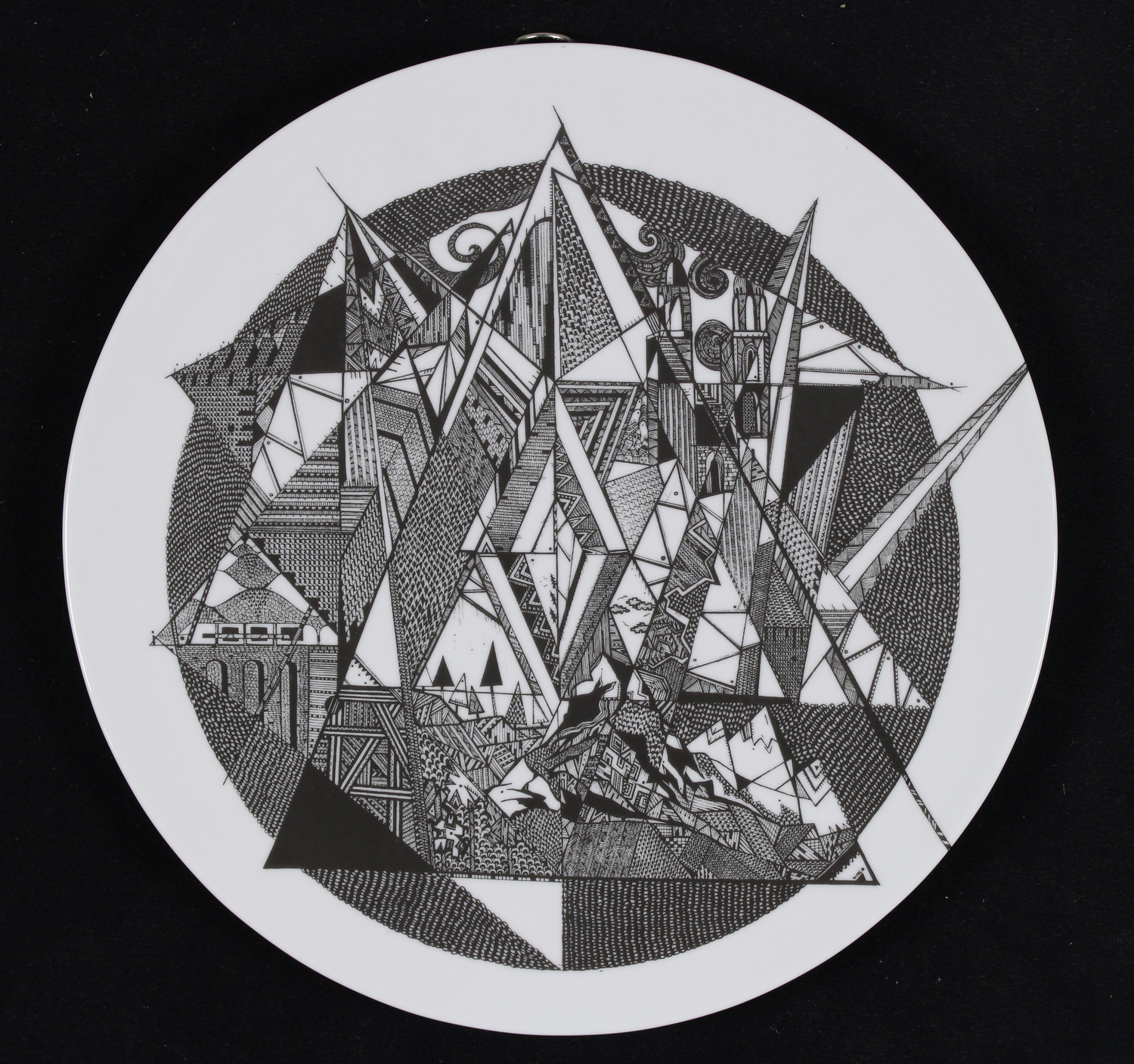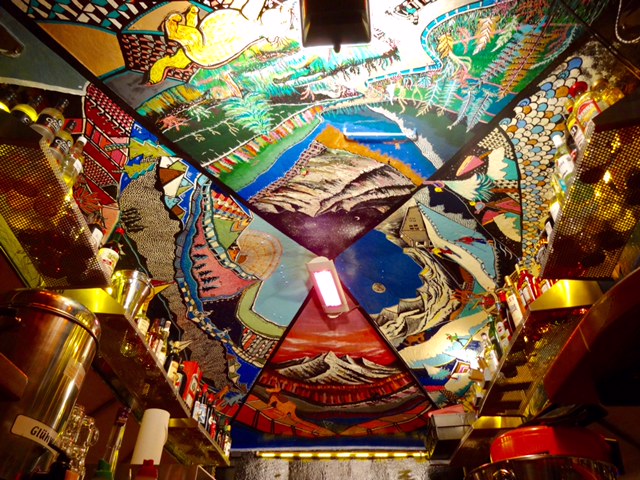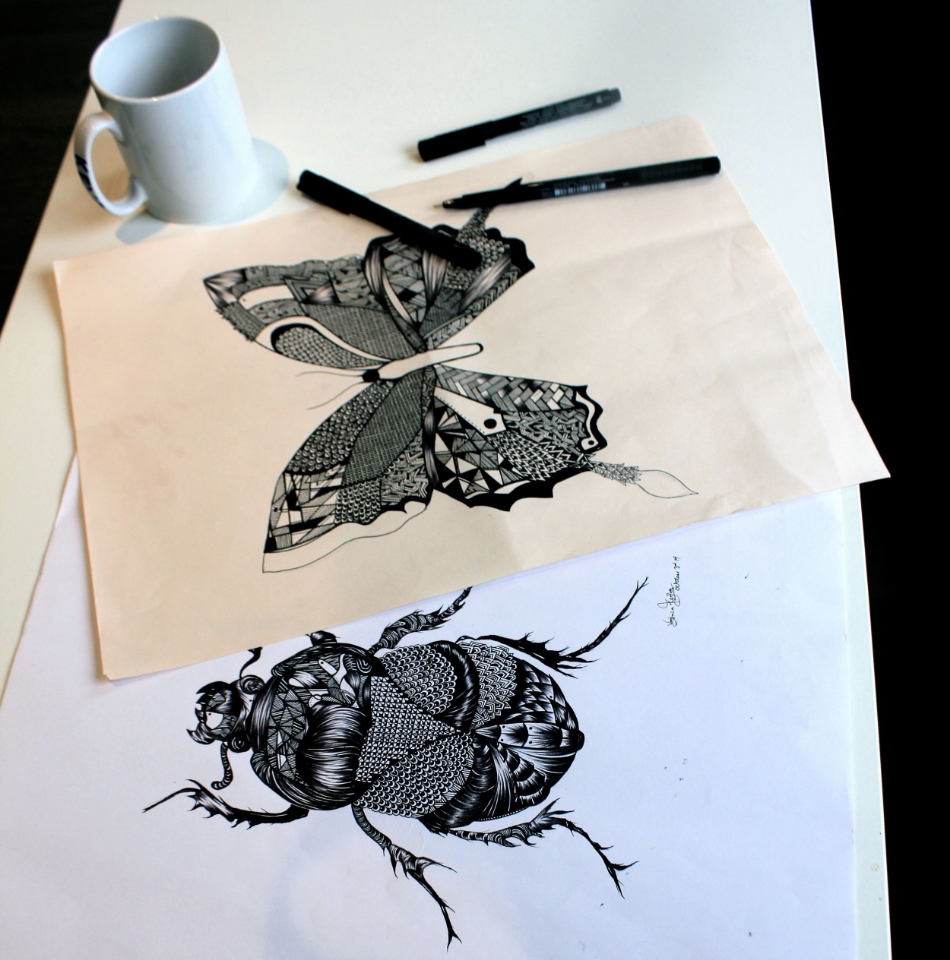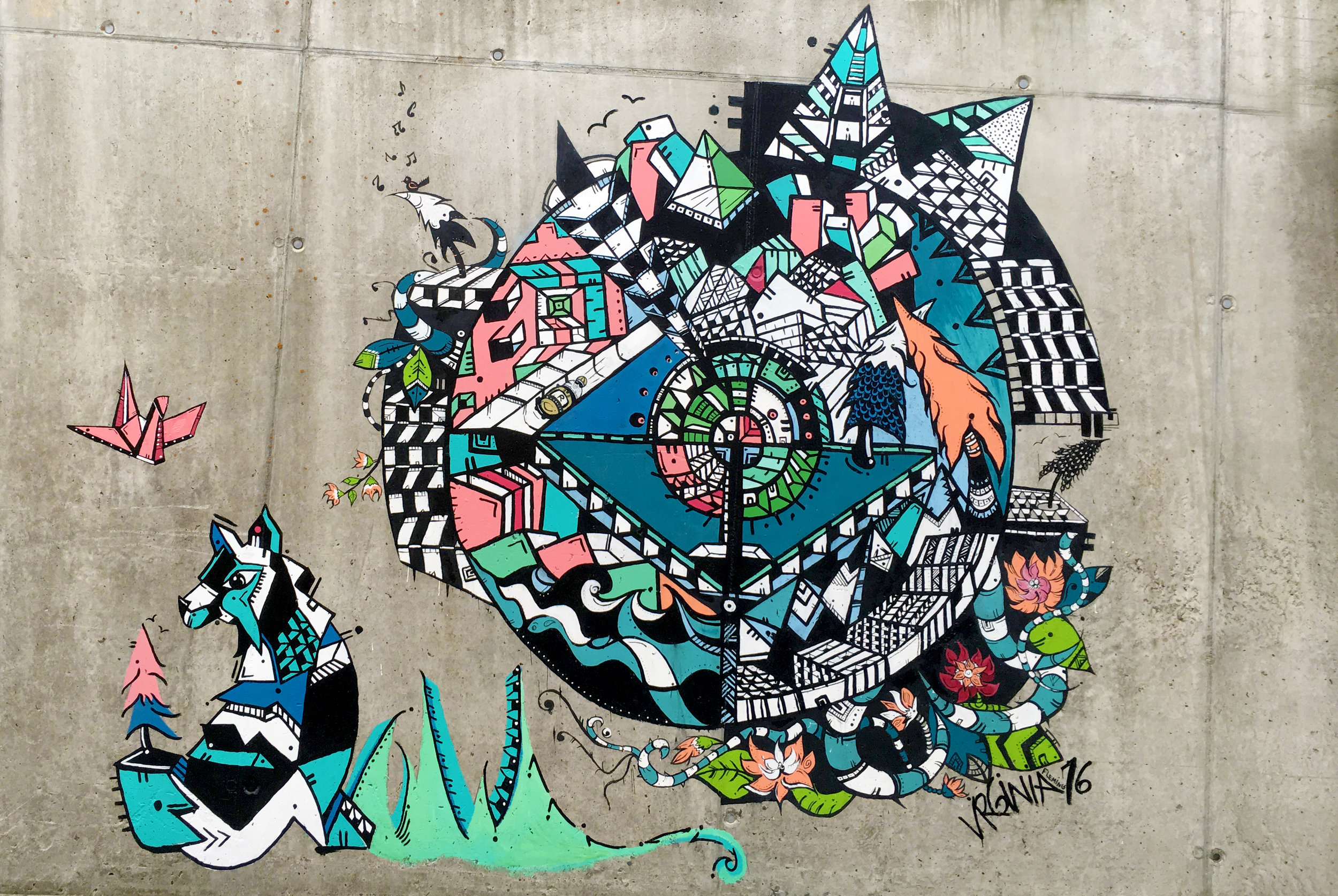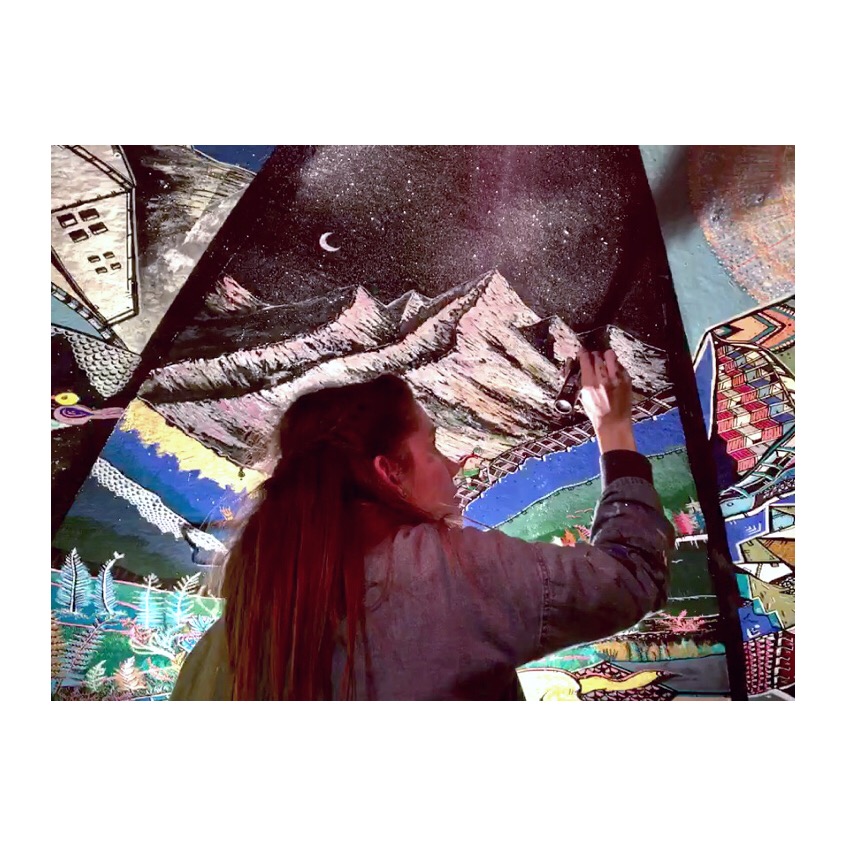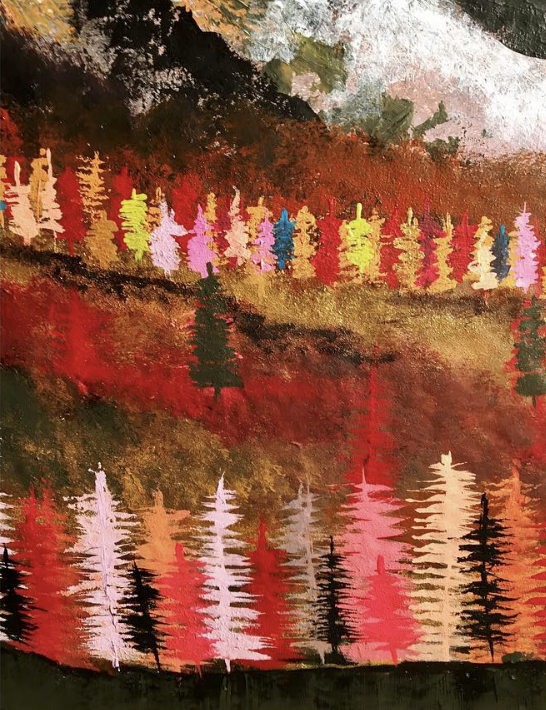 And outside of designing and snowboarding, what else are you into?
I love to create something every day. Of course, I also have other interests. I love spending time with my dog, playing the piano, walking out in nature or wandering through a city with no destination in mind, just listening to some good sounds and taking in the architecture and people surrounding me. Soon I will also be giving workshops at a local creative atelier. I am really looking forward to sharing my creative knowledge and working process with people of all ages.
That sound great! One last word before we wrap it up?
Thank you Whiteout for giving me this opportunity. Keep doing what you love! And hope for many more successful years to come.
Cheers!
Thanks Virginia! All the best for this winter!
If you want to see more of Virginia's awesome work be sure to check out her site. And if you'd like to meet some of the other designers we've worked with, have a look here.