It's become a bit of a tradition for Pascal Imhof to finish off his season in Austria with some shredding, photos and his yearly report from Volcom's annual banked blowout. And even though he didn't win it this time, we're stoked to see that his wife Murielle managed to keep one of the trophies in the family. Keep on scrolling for Pi's perspective on a epic event…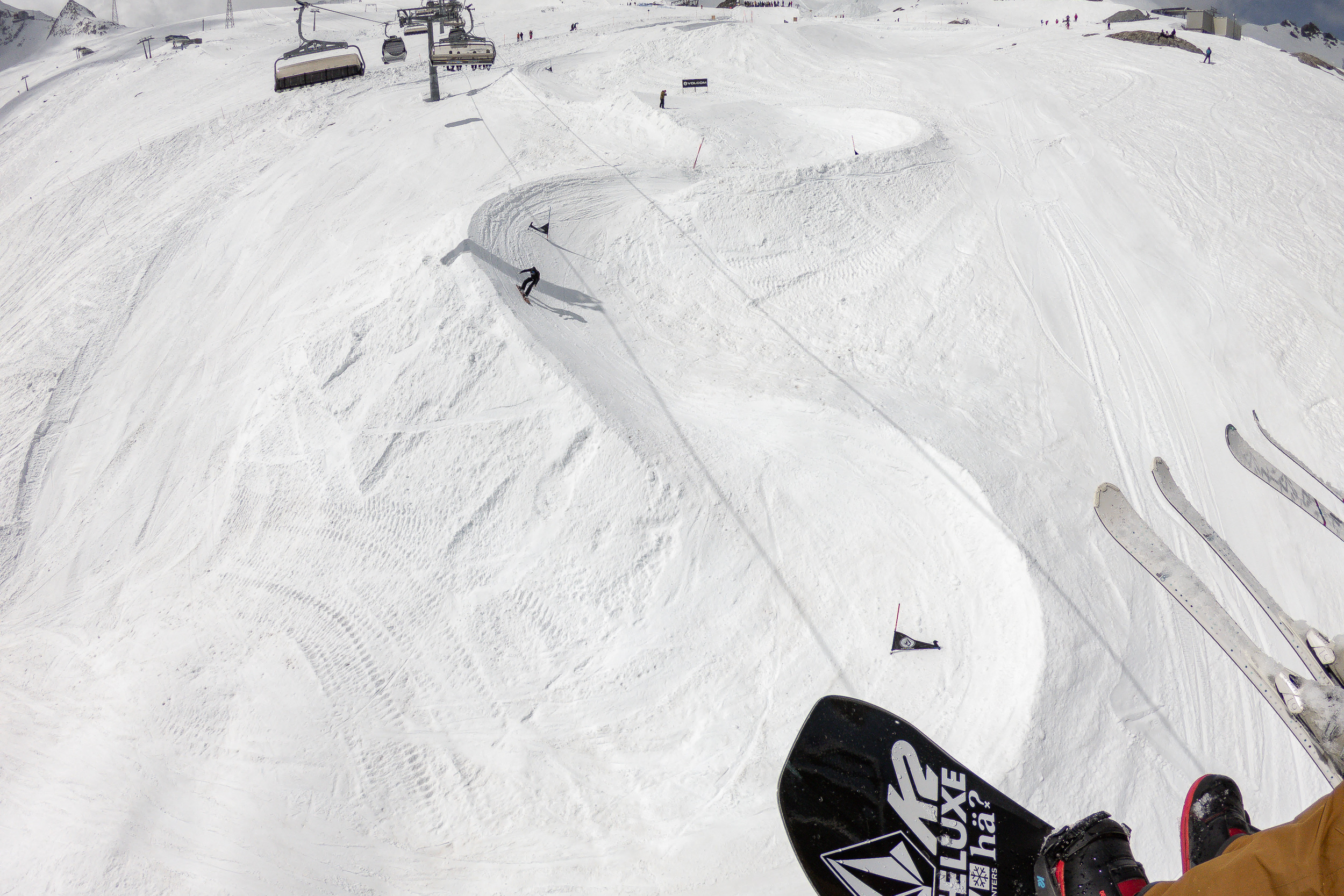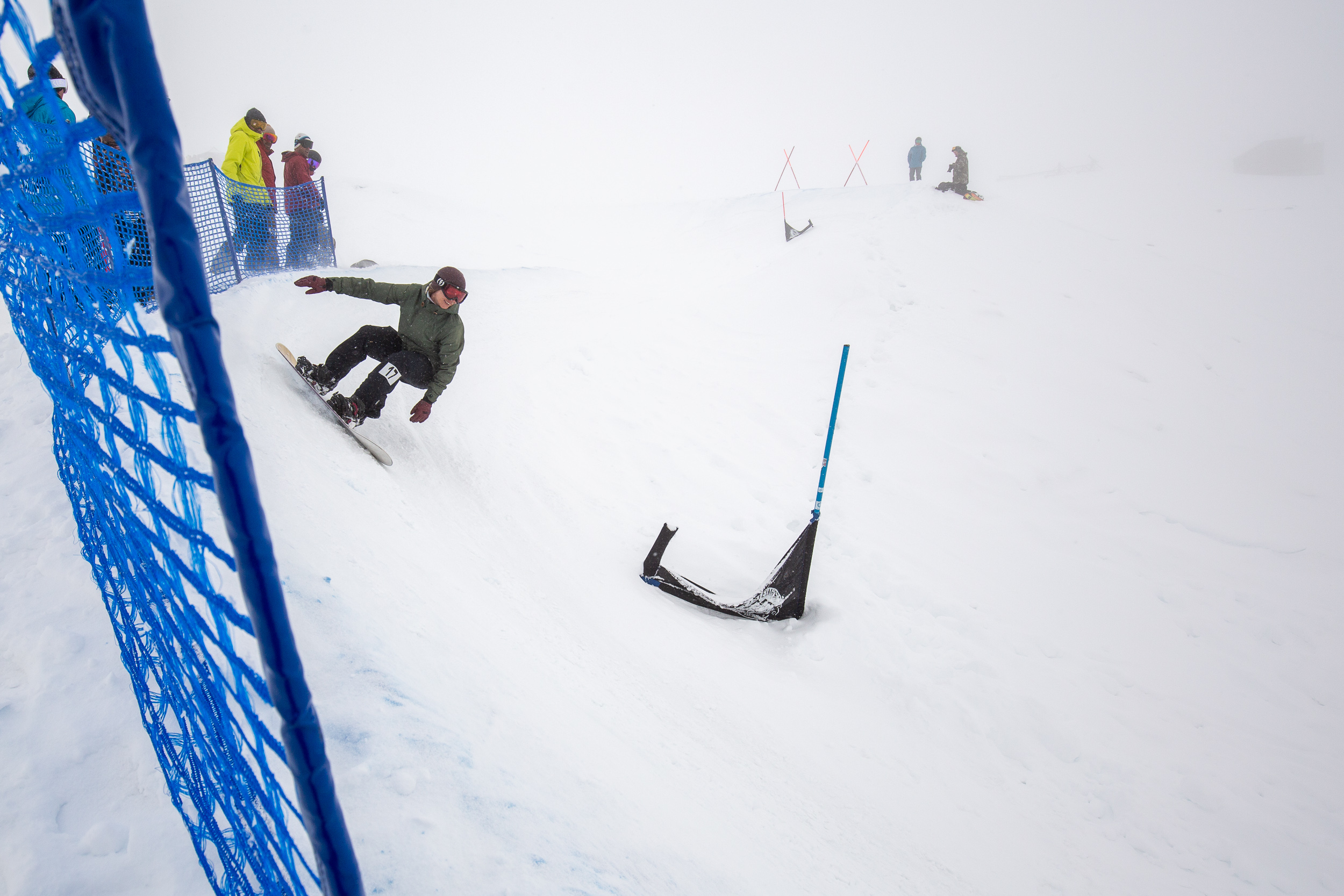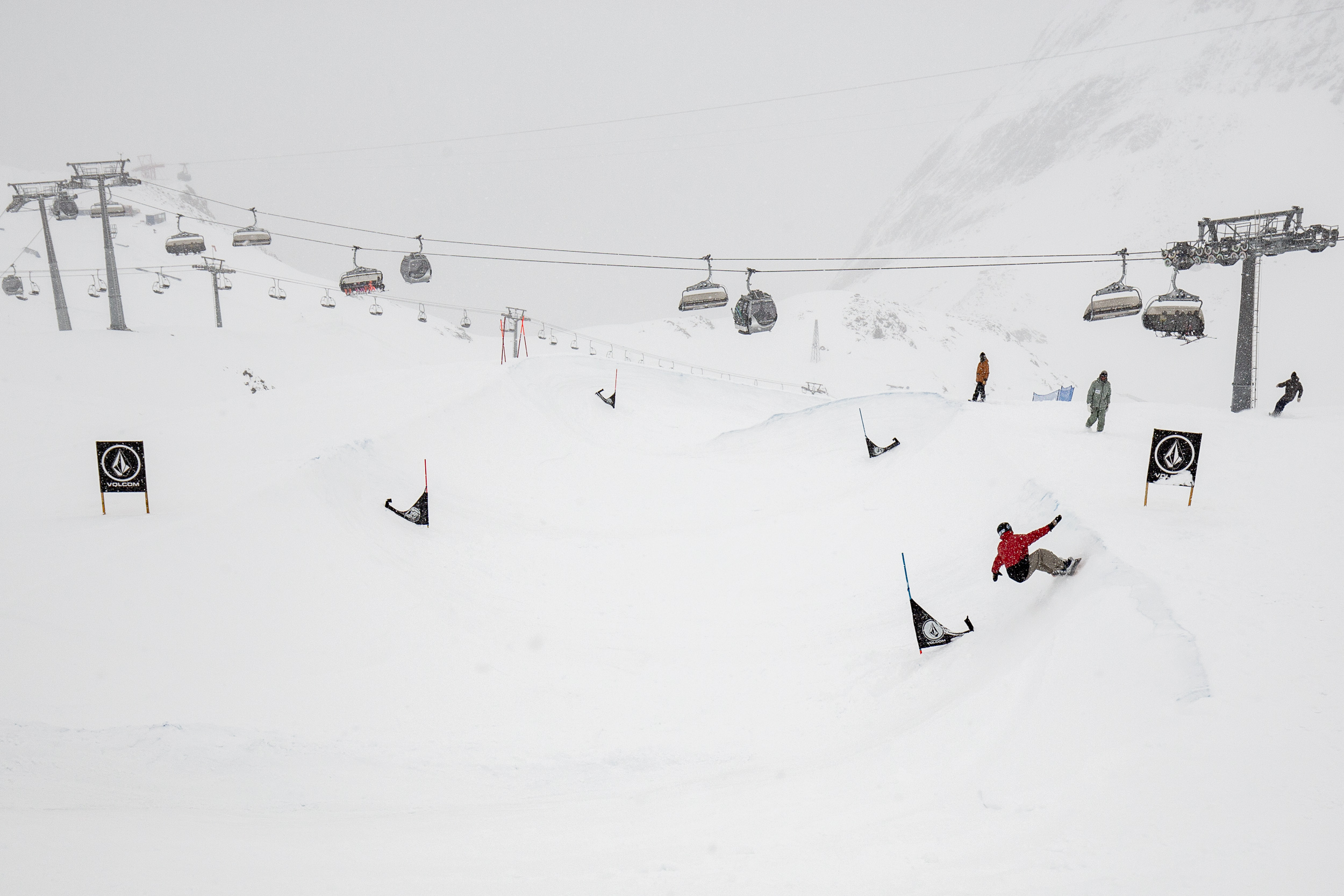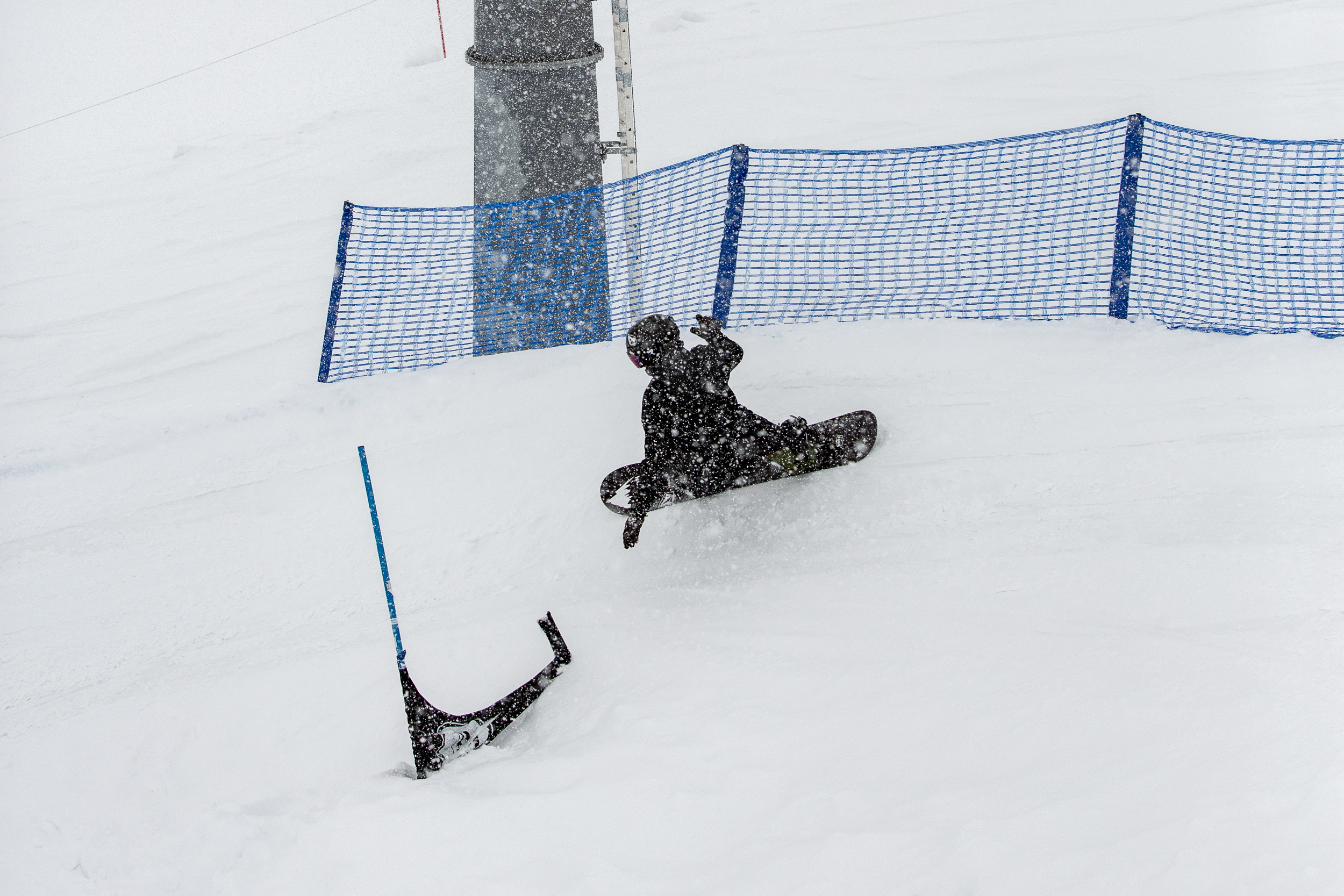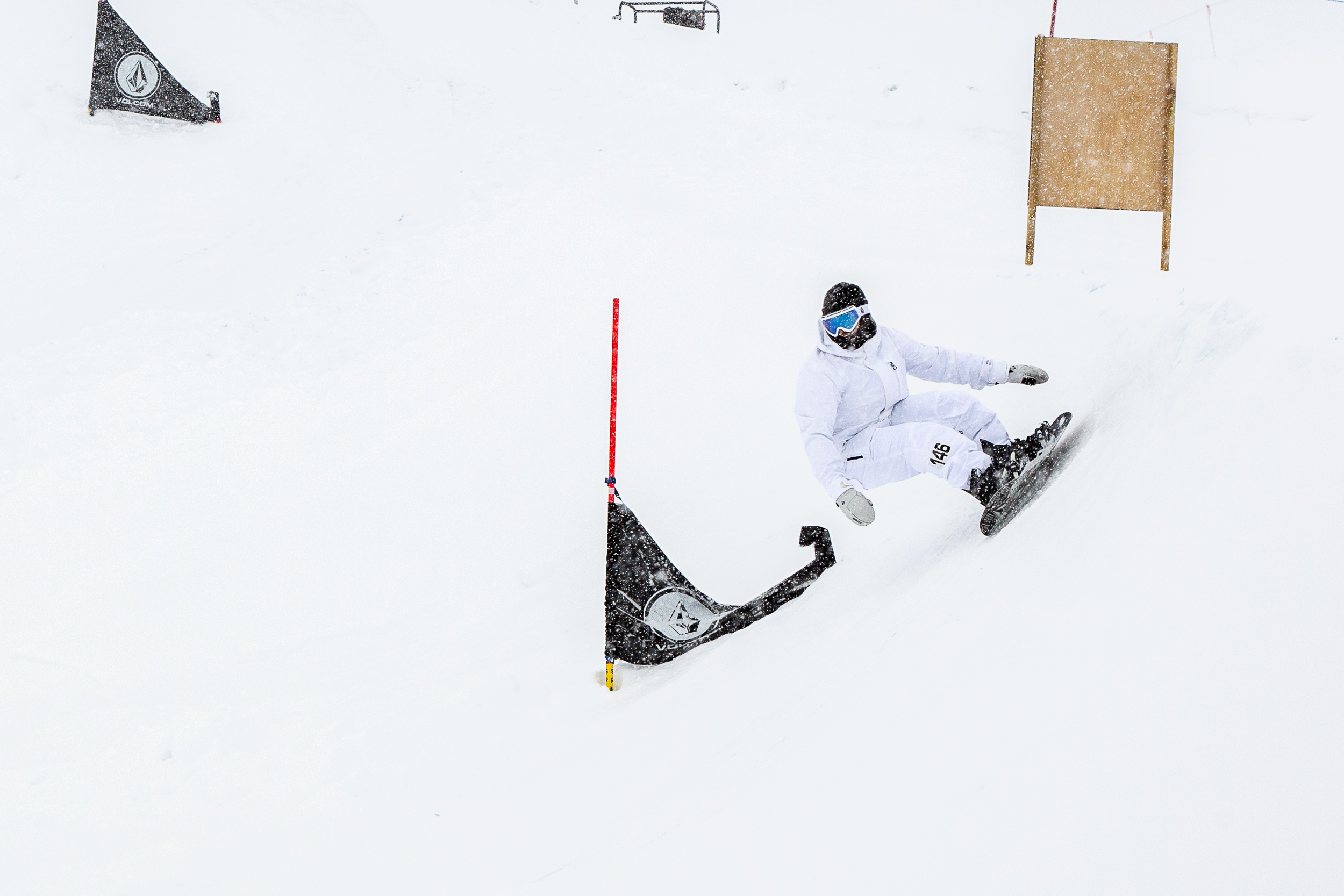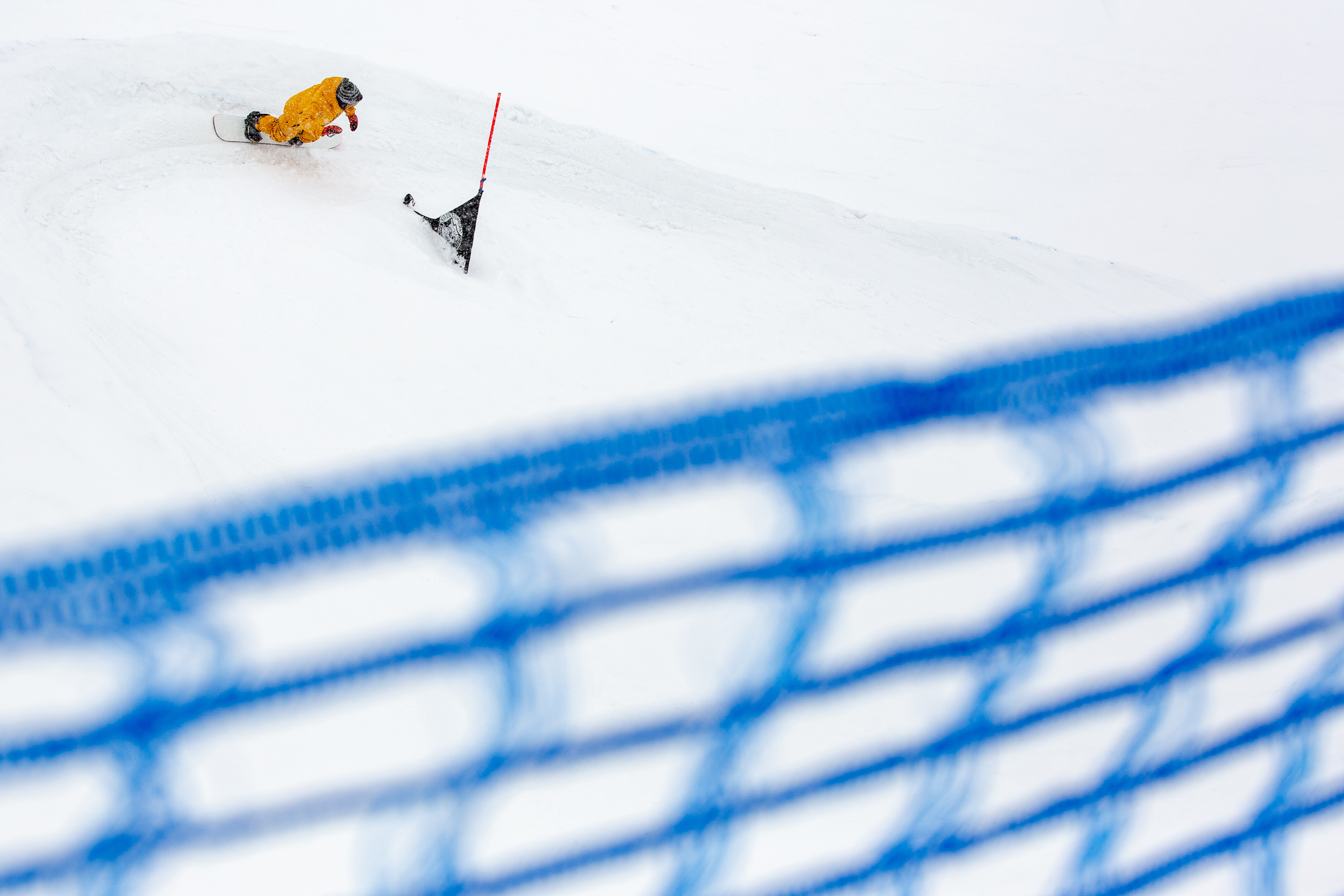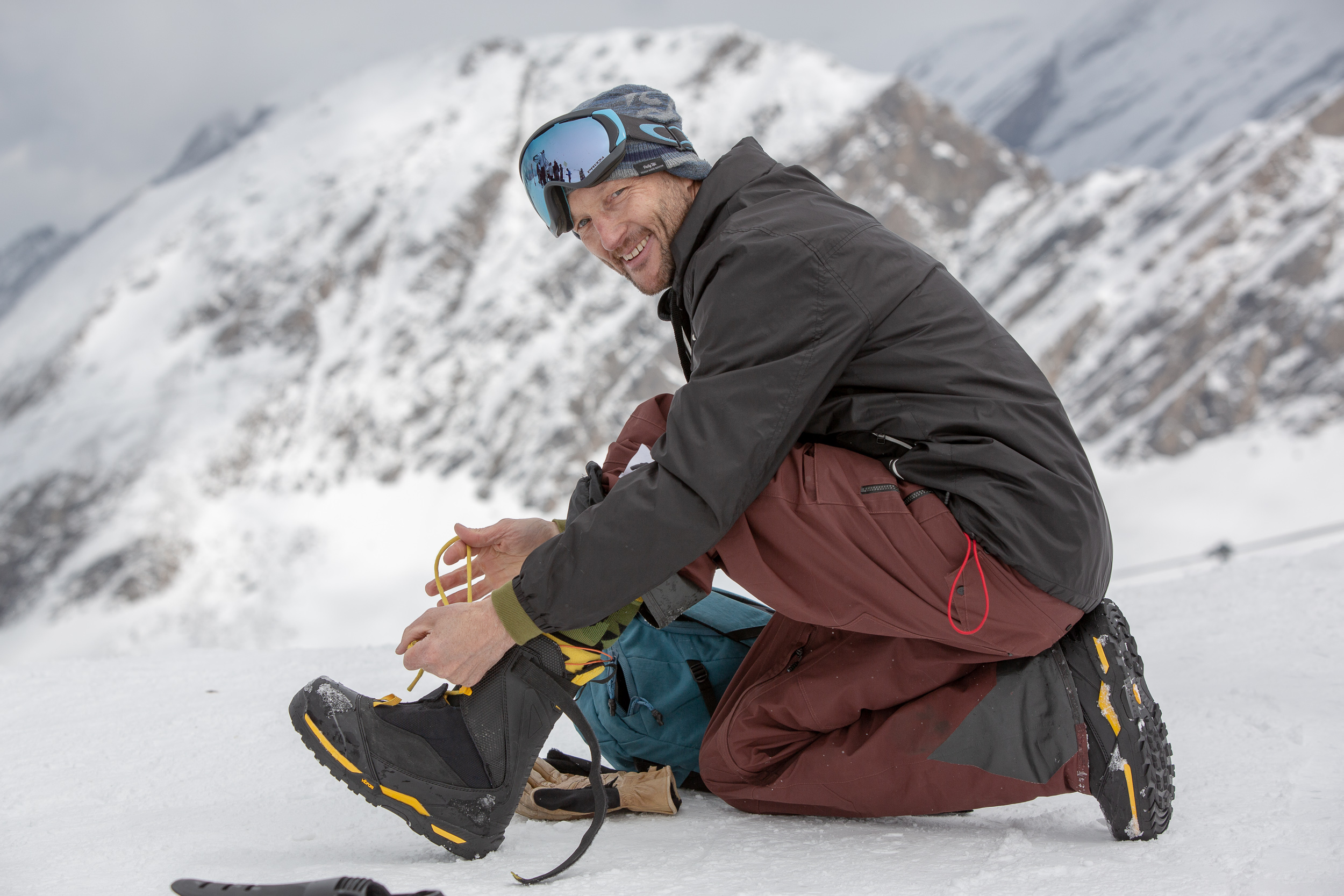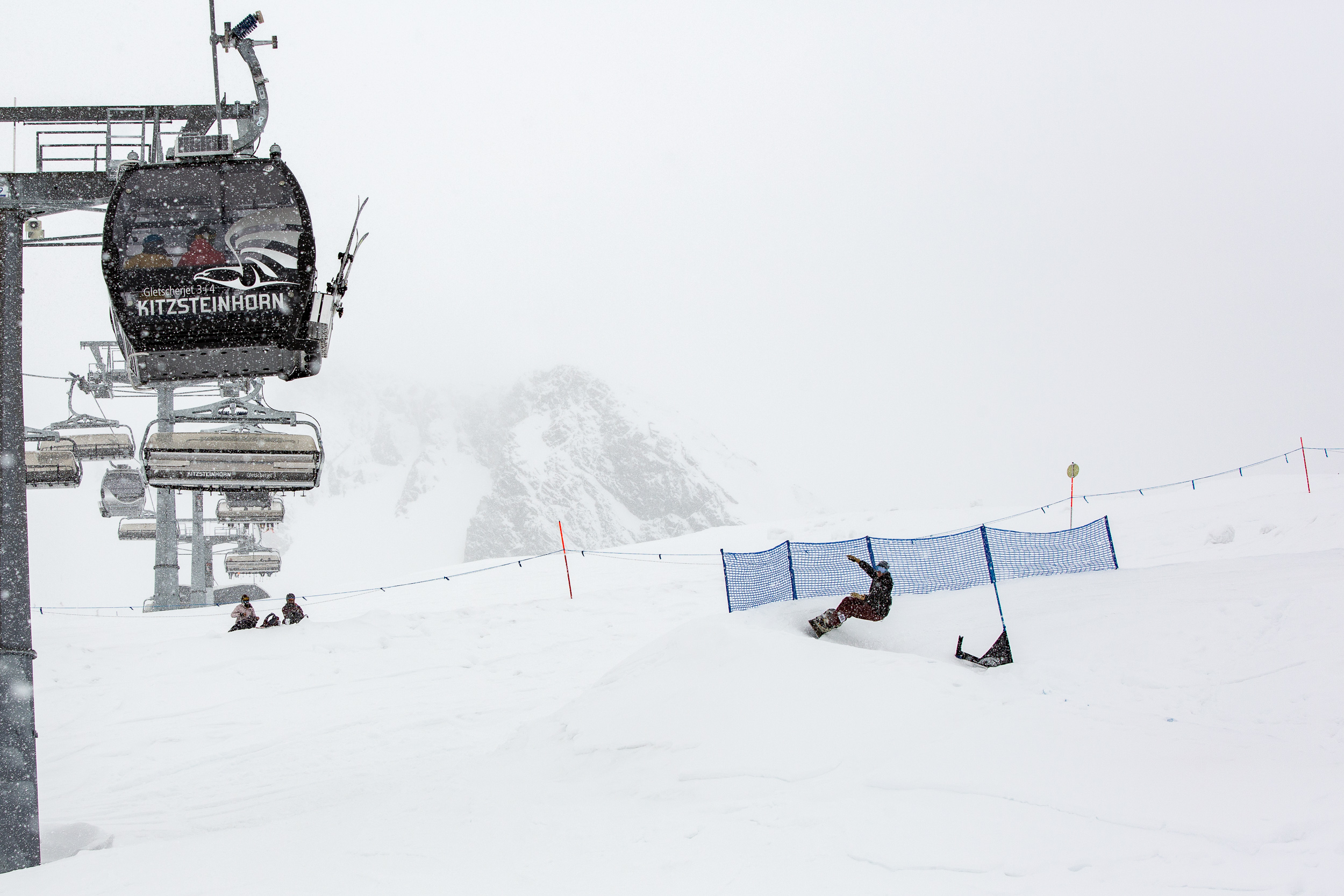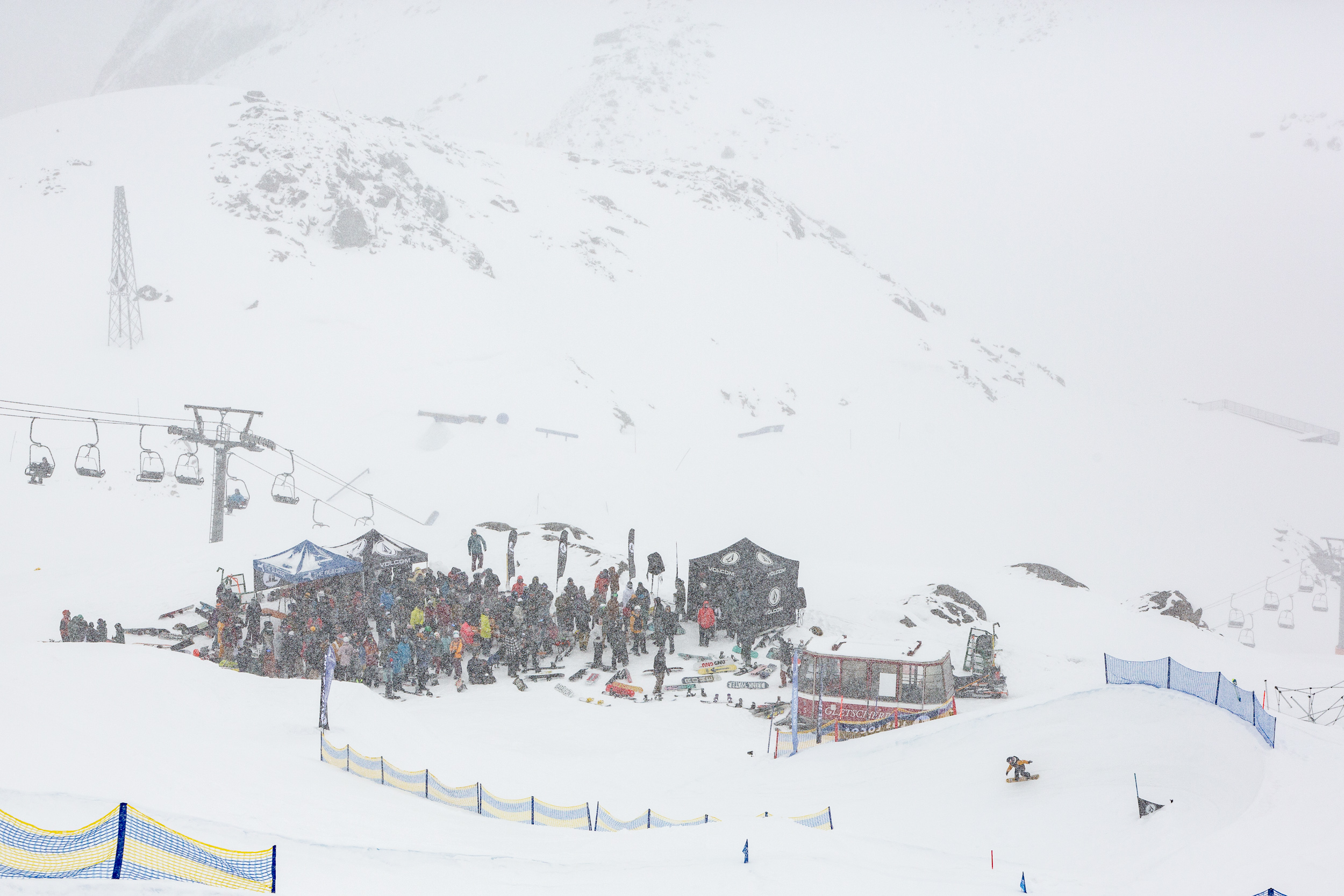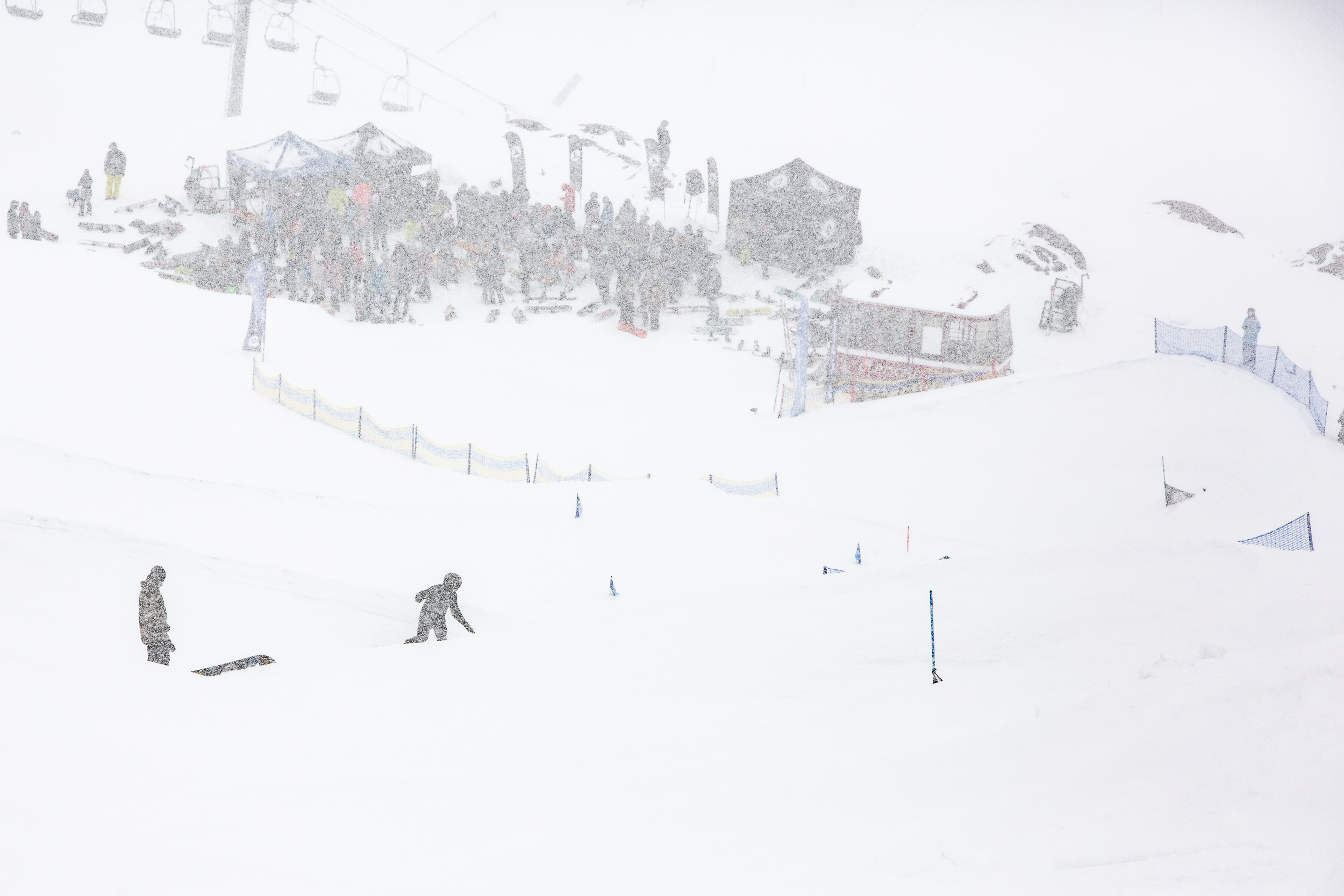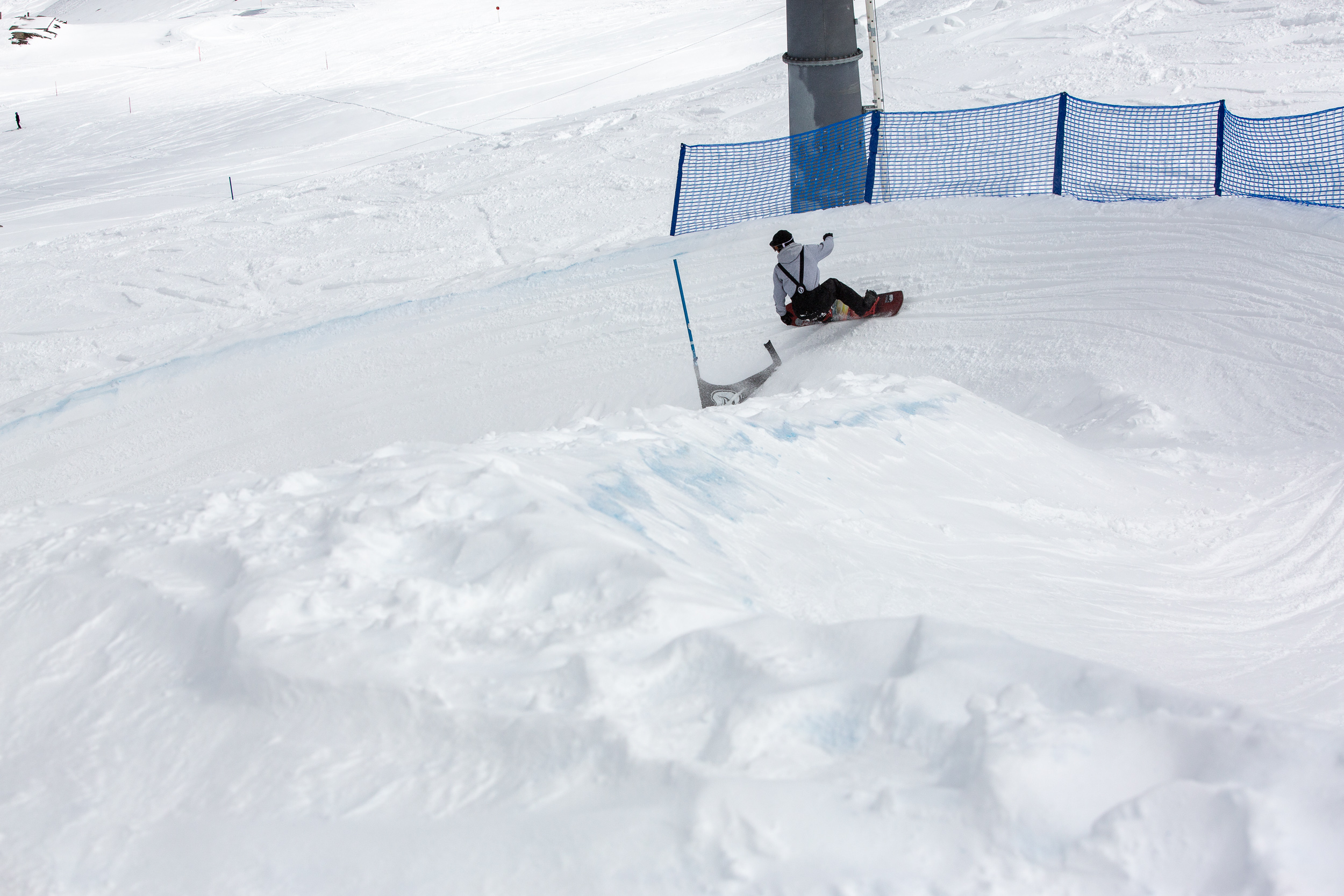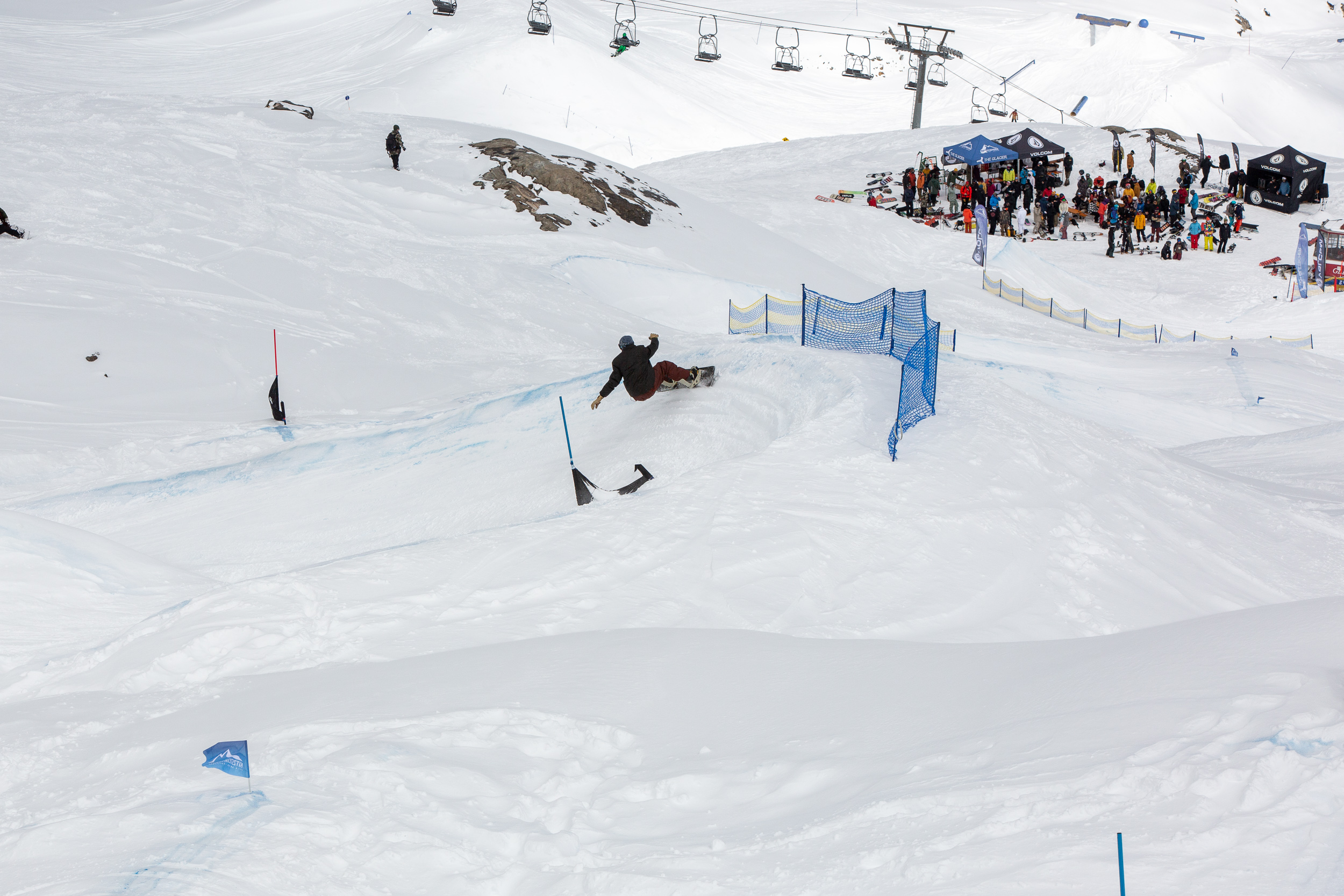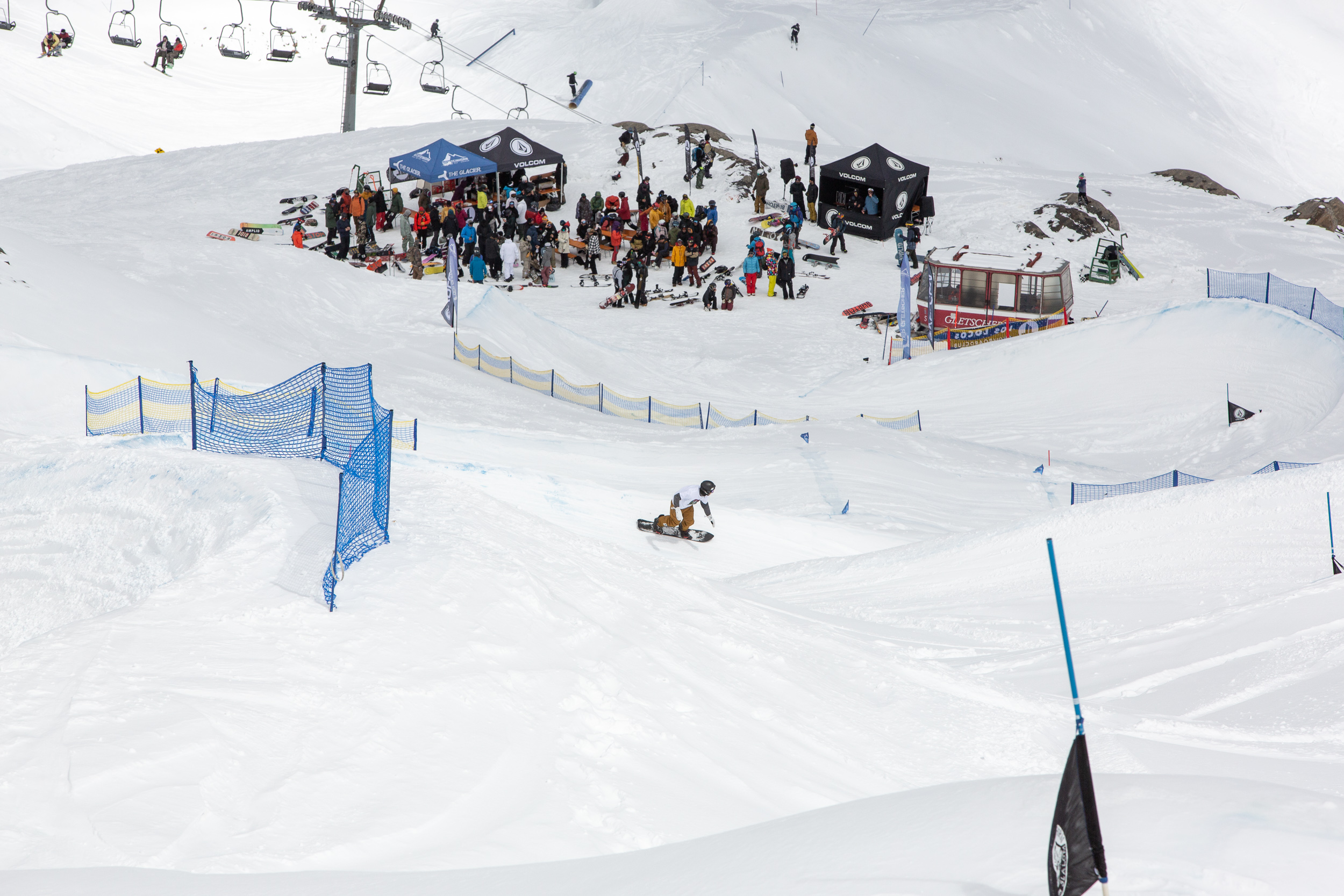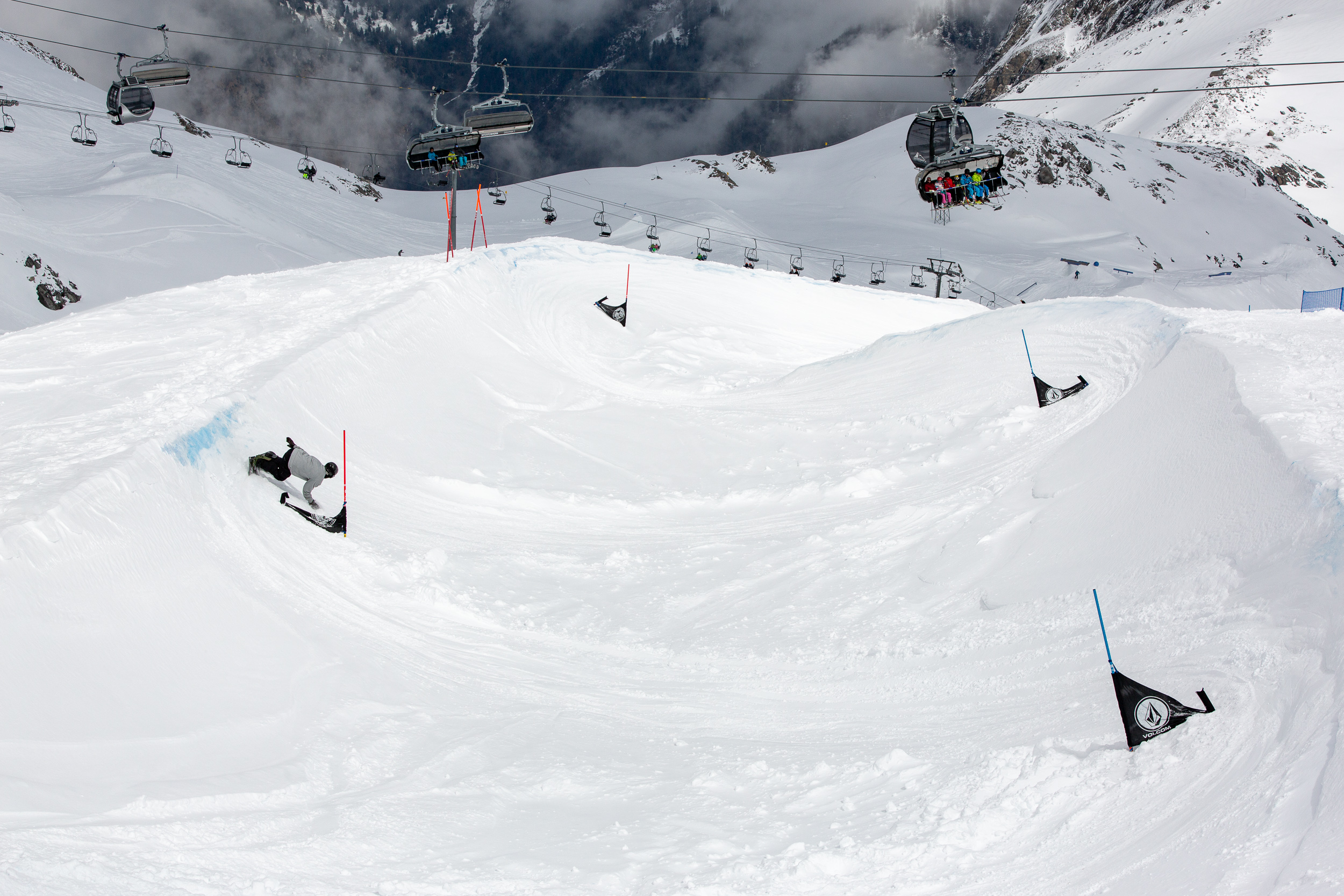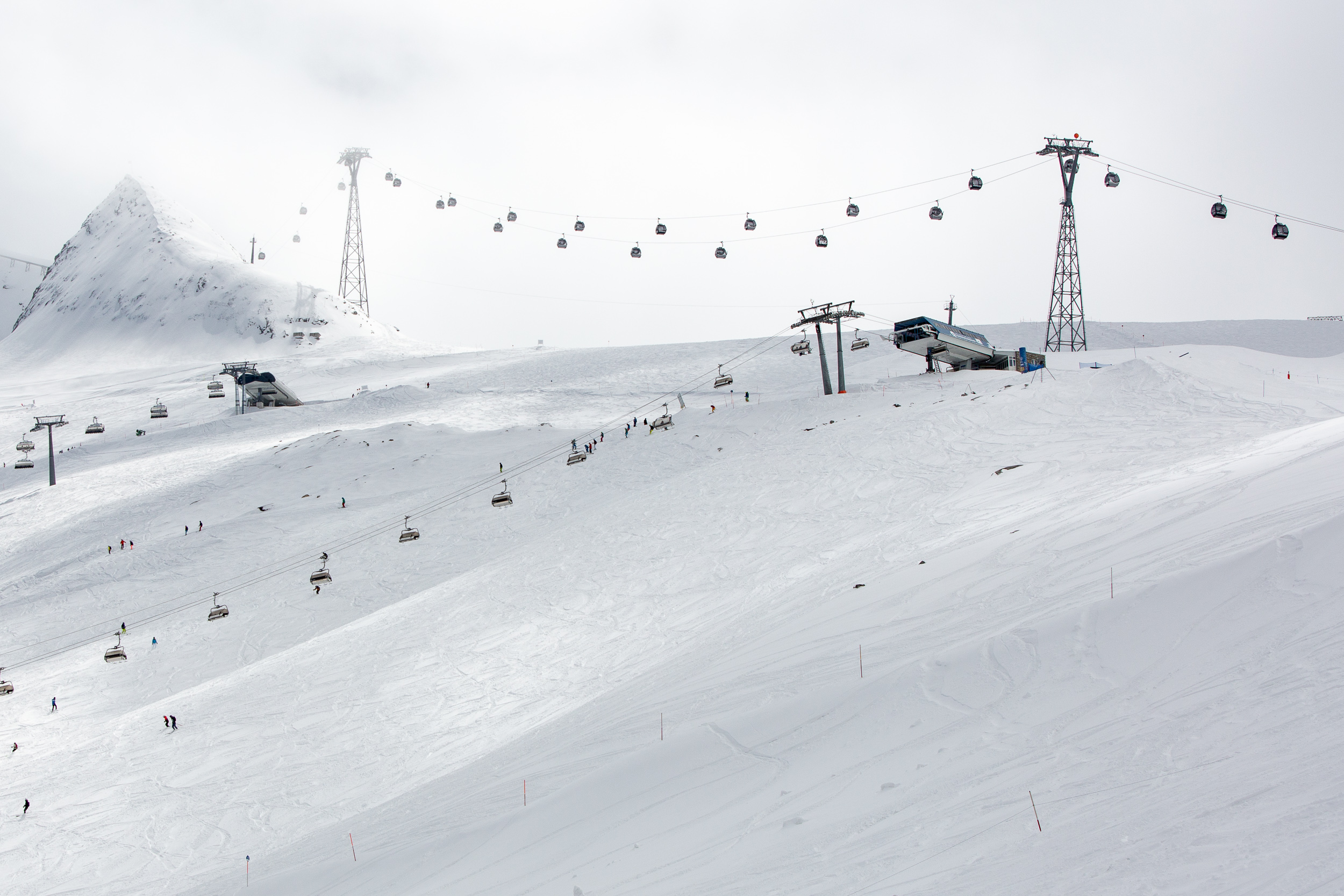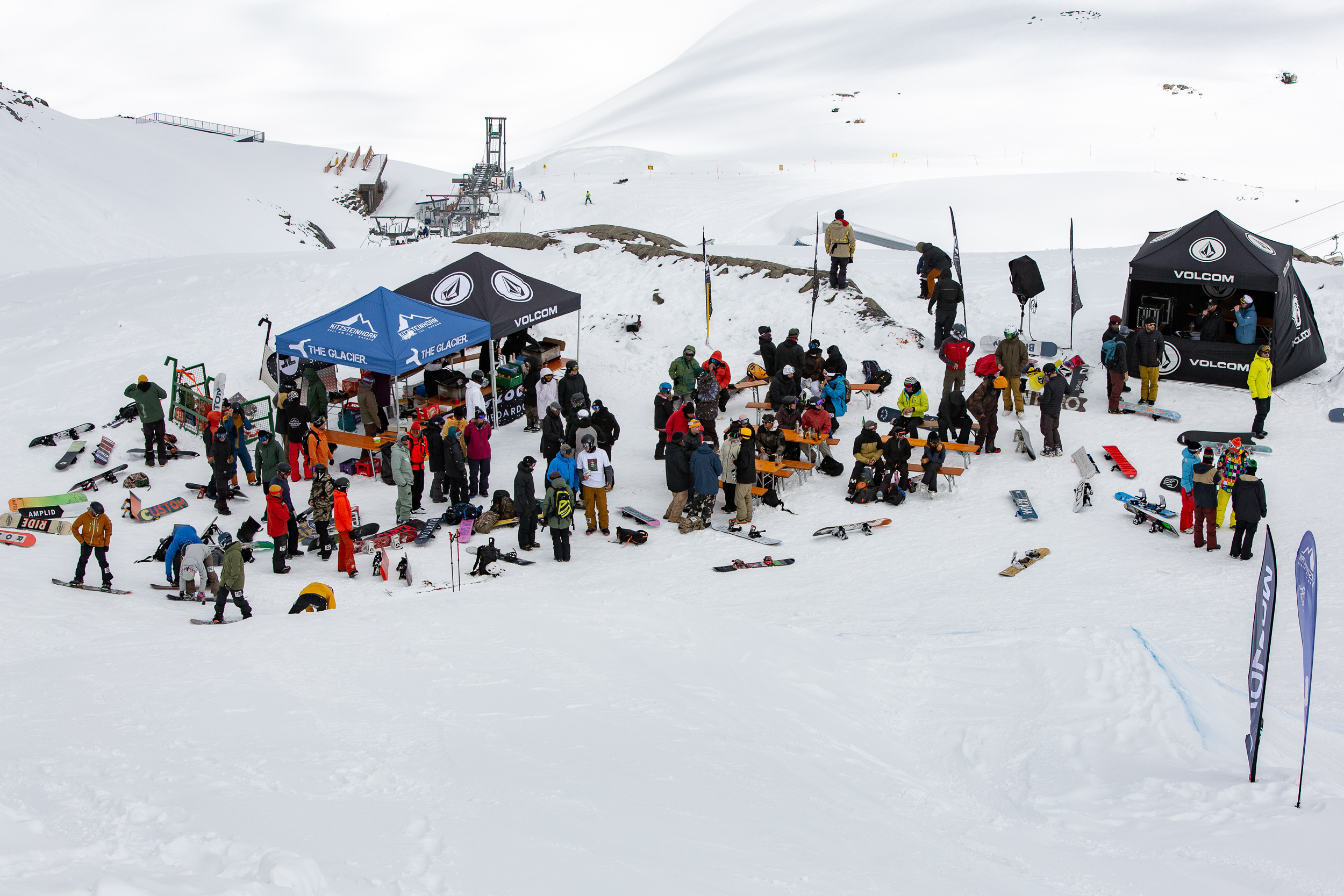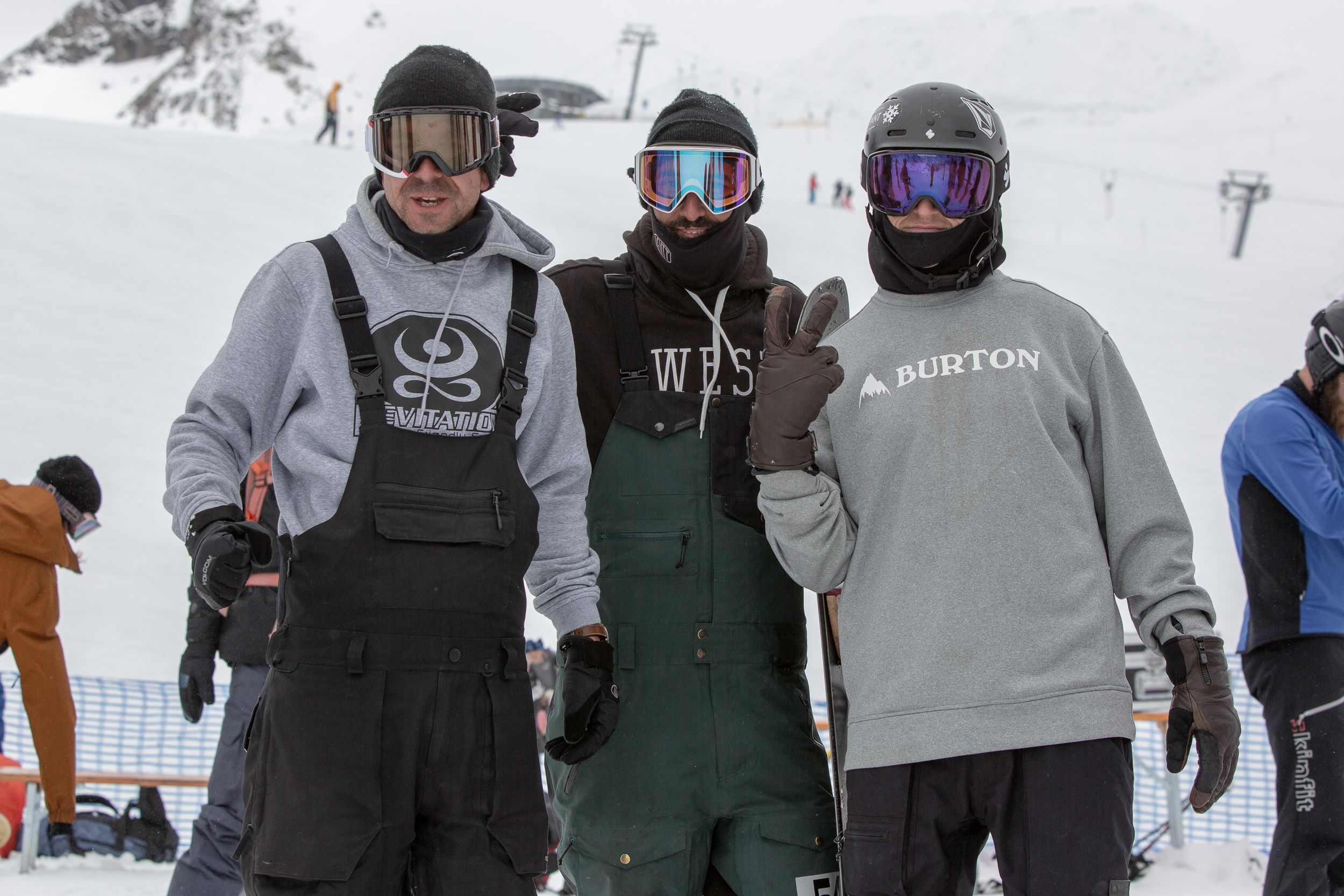 The weather forecast for the weekend of the Kitzsteinhorn Banked Slalom called for rain and snowfall for three full days. Nevertheless, our small Swiss crew drove all the way to Kaprun. Due to the strong Foehn, the sun surprisingly showed up on Friday for the qualification of the Open category. Meanwhile, we enjoyed some extra end of season laps in the very well shaped pipe and parks of Kitzsteinhorn.
Saturday, finals day, started with a classic whiteout™. Luckily, the weather cleared up for the second run and 125 snowboarders from all over the world enjoyed the very special atmosphere and tried to be fast and furious. Everybody seemed to be happy with the new, more challenging course design with an integrated mini pipe. Thanks for the good work, Kitz-shapers!
The legendary Volcom Castle Rock Out party at Burg Kaprun offered a rad setup with the finest concerts from Church of Mental Enlightment and The Shrine. What a night.
Lots of laughing all weekend long, digging out old stories, creating new ones, good food, some beers, and pretty much happy smiles everywhere. Even when in doubt, the trip to Kaprun/Kitzsteinhorn is always worth it!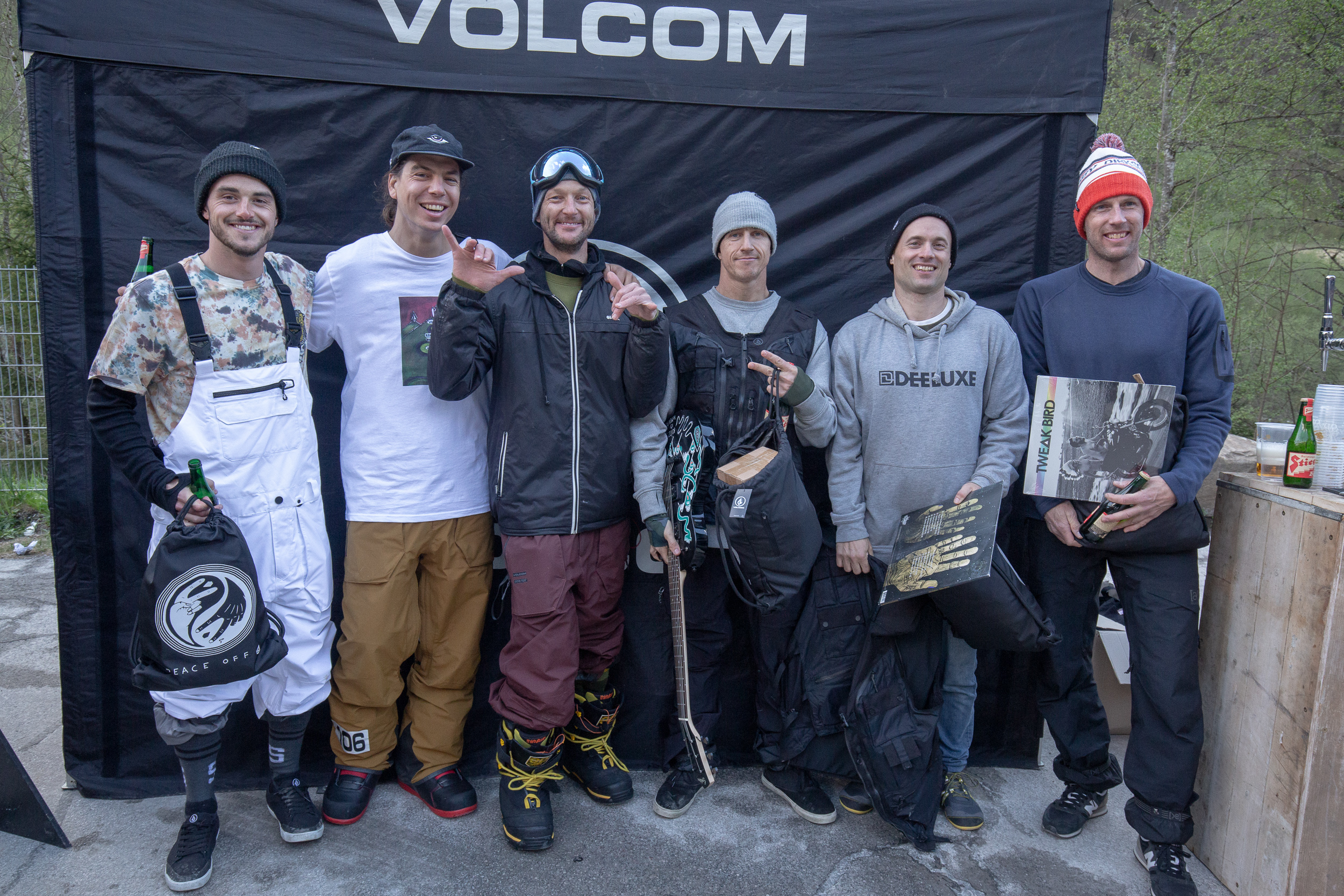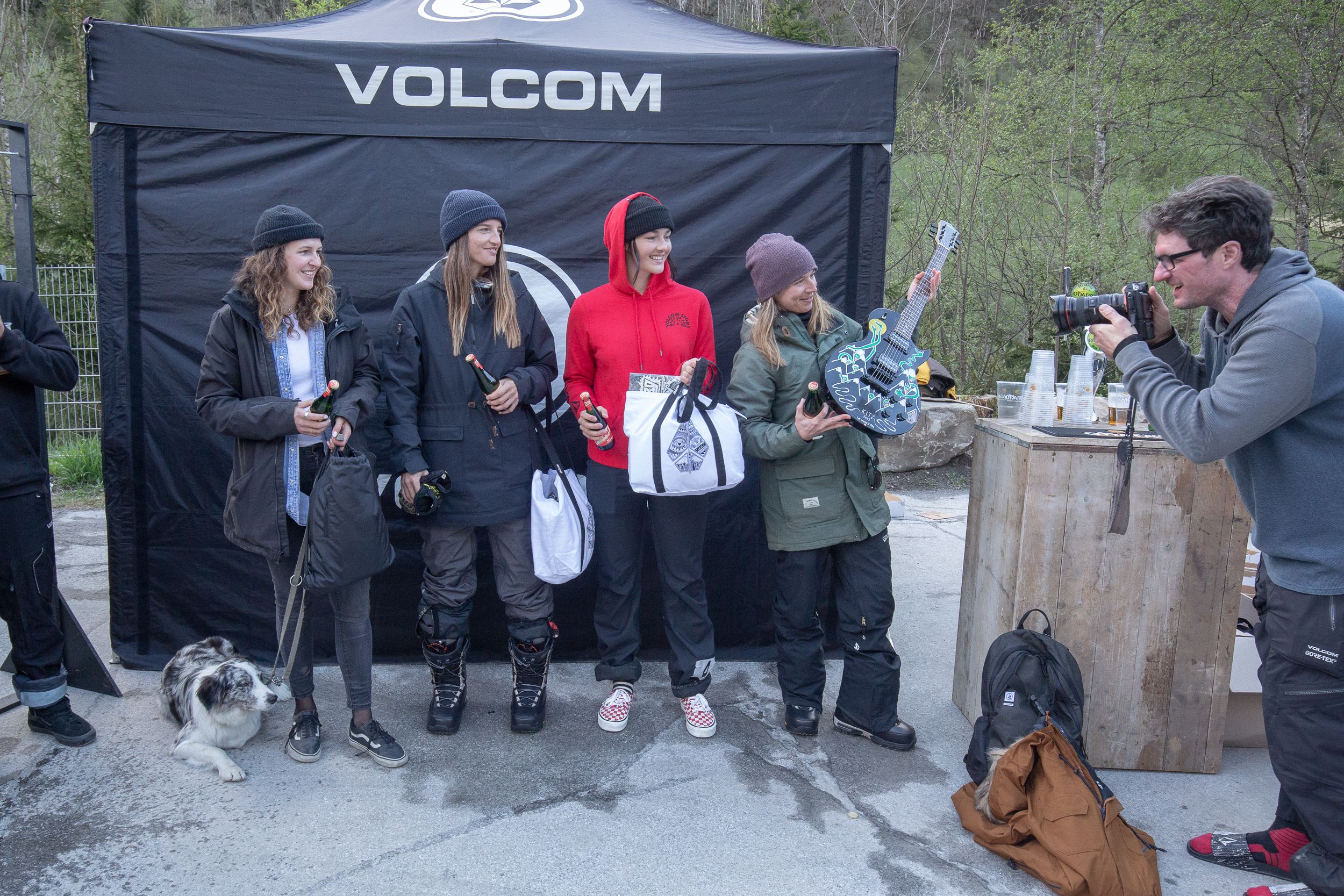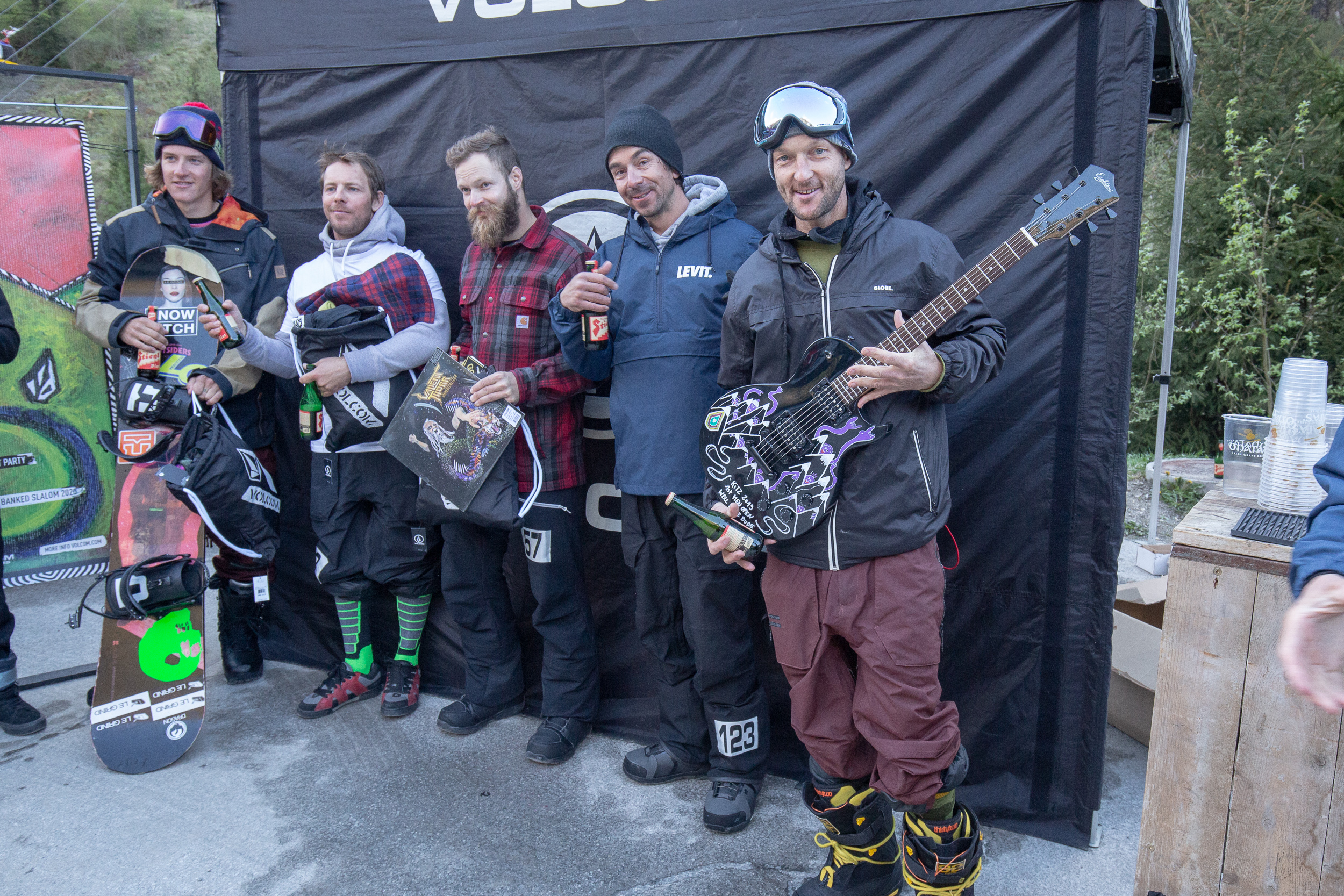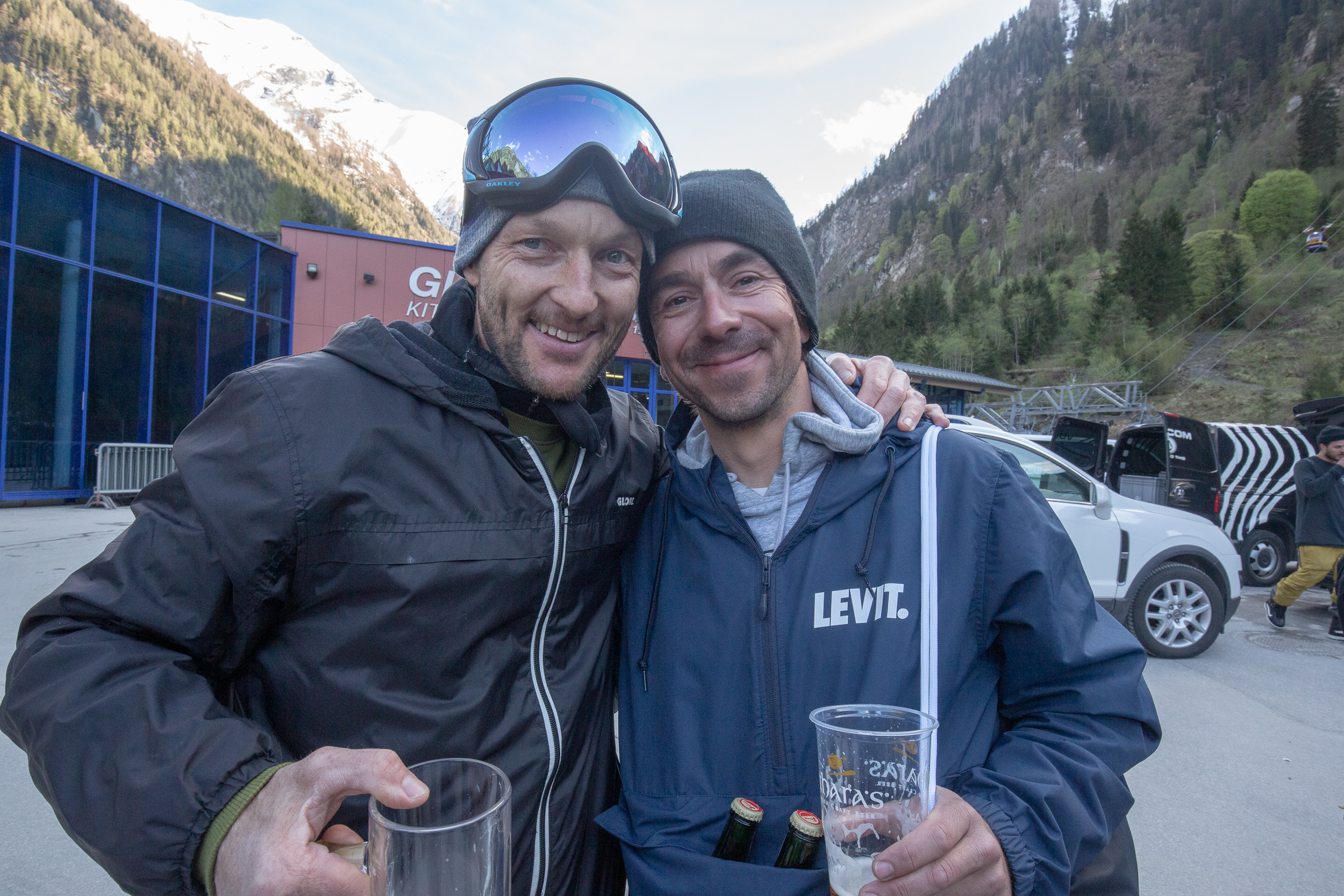 Pro Men
1. Terje Haakonsen
2. Tadej Valentan
3. Pontus Stahlkloo
4. Levi Luggen
5. Torgeir Bergrem
6. Pascal Imhof
7. Ludvig Biltoft
8. Elias Elhart
Pro Women
1. Murielle Imhof
2. Leilani Ettel
3. Lisa Filzmoser
Open Men
1. Reto Neiger
2. Bertrand Tourmeau
2. Rene Brunner
Open Women
1. Svenja Schallner
2. Maria Steiner
3. Sarah Bacher
Pi would like to thank Active by Leitners, Rosmarie, the best barman Andreas and the whole Kitzsteinhorn and Volcom Crews for another awesome season ender! And we'd like to thank Pi for yet another awesome report.