In this time of shortened seasons and social distancing, it's good to celebrate life's small victories. Reto Kestenholz told us that he'd been dreaming of shooting a wall ride on a frozen waterfall for years, so we thought we'd hit him up for a little interview and find out the story behind this unique photo…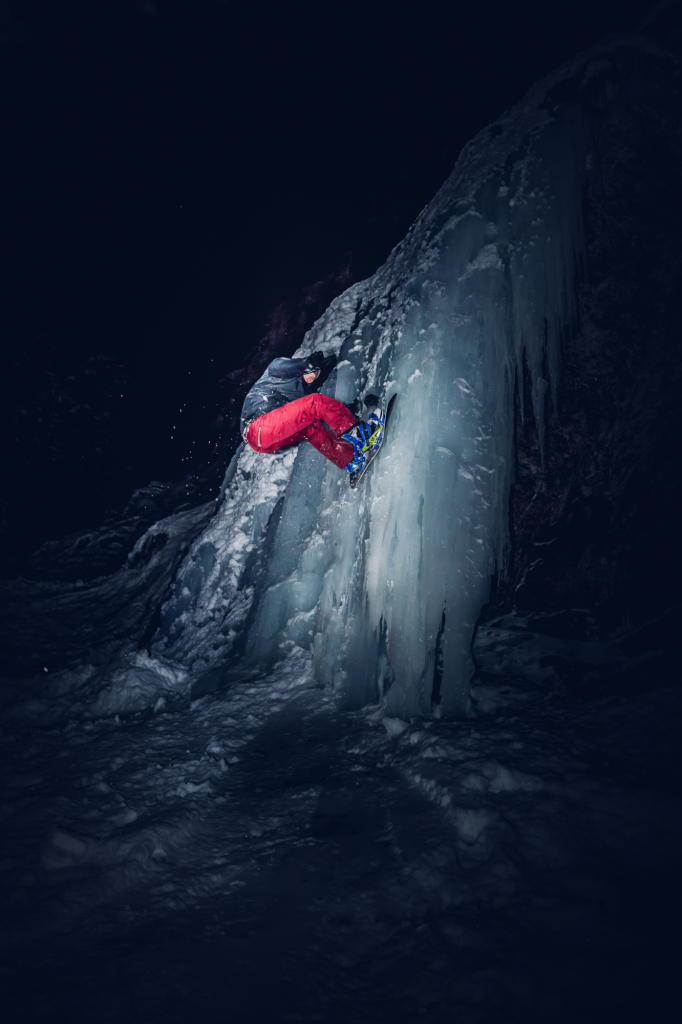 Where did the idea for the for this photo come from?
For almost a decade, I've had my eye on some massive ice-walls below Grindelwald. It's in a zone that's in front of the legendary Eiger's north face. On countless journeys there, I've tried to imagine how an ice wall ride could look. I've seen climbers train there on the coldest weeks of the year. But as far as I know, no one has ever fooled around with a snowboard in that zone.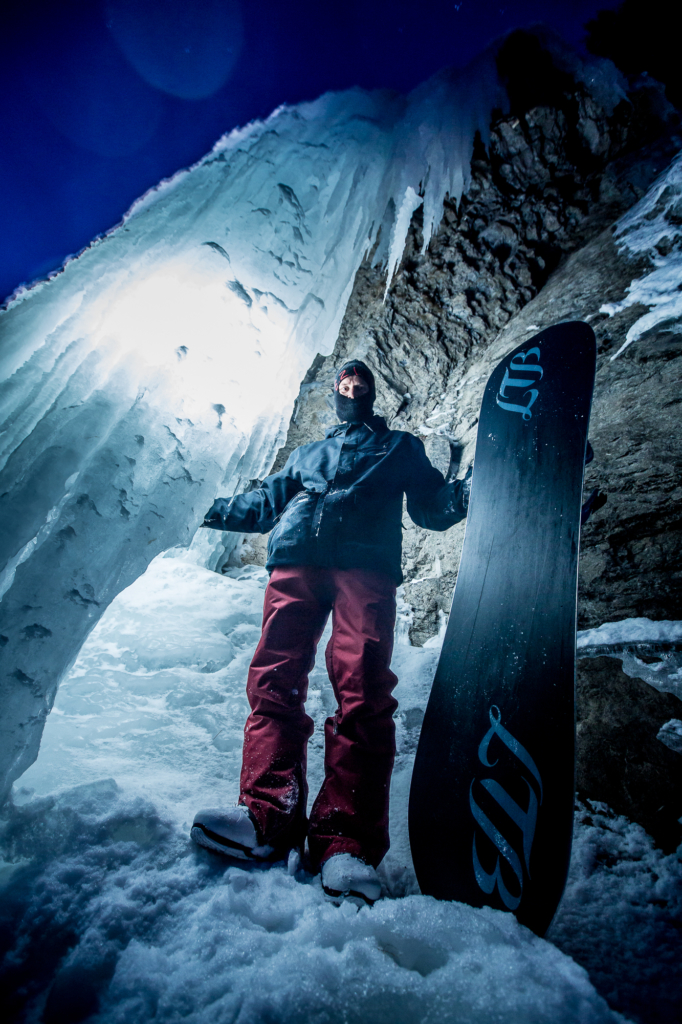 What were some of the challenges involved with that spot?
The biggest challenge is that the waterfall is pretty low altitude – only about 900m. So there are just a few days in an average season where you can find enough snow for an in-run and landing.
I brought my friend and photographer Petr Vecera to check it out, but on our first try shooting there we arrived quite late and the snow wasn't good enough to shape a solid take off. So the tiny transition broke on the first tries. But still, the idea of freezing some decent action on this difficult spot in an arty picture motivated us to return two weeks later for another try.
It worked out the second time around, but not without a few heavy slams, which don't get any easier as I get older. If you took too much speed, the drop got quite high and in the outrun there was a nasty bump that created some problems.
What does nailing a photo like this mean to you?
This is one for the family album. After almost 30 seasons of snowboarding there are still challenges calling to me in a magical way. These pictures in my head, that I'd still like to see frozen in time. So of course, it feels good to get some of those things crossed off of the bucket list.
If I get to live long enough to find myself in a retirement home, I'd like to be able look back from time to time on a little collection of shots like this — just to remind myself of that period of prolonged, happy youth that I spent connected to nature.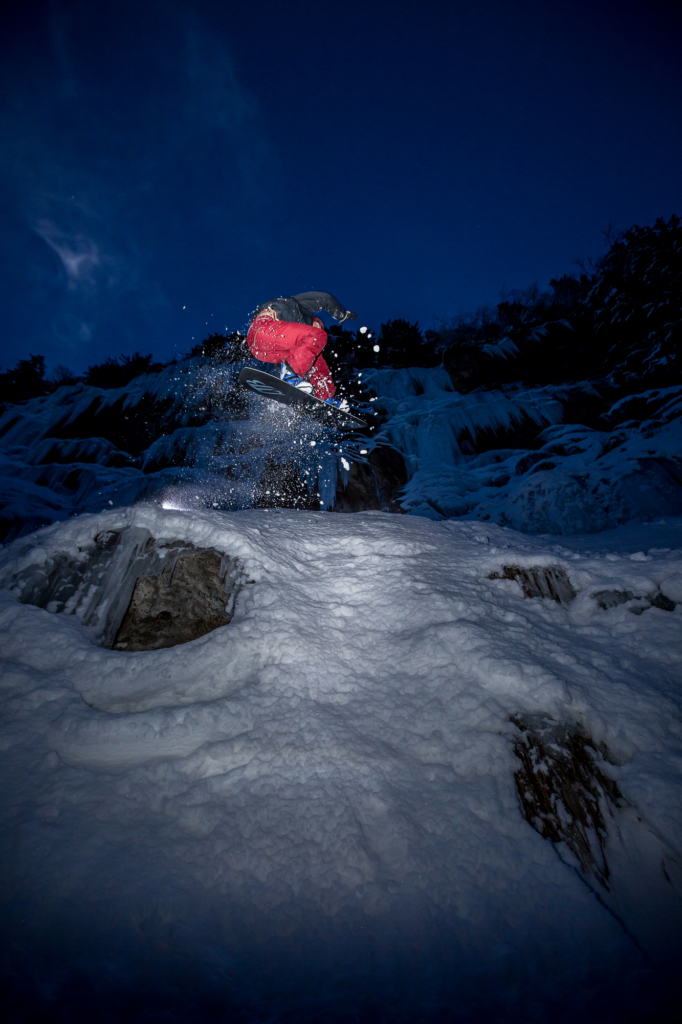 If it were up to us, they'd be on display in our national museums! But for now, I suppose this website will do… Anything else you'd like to add before we wrap this up?
There are several serious problems in the world, so sometimes I like to focus on these kind of games, and forget for a while all of the shit that's going on. Unfortunately, Grindelwald isn't really surrounded by glaciers anymore. The huge masses of ice melted away freakin' fast – within my lifetime of only a good 40 years. So please think about your ecological footprint when planning your adventures. In this case, it was pretty much as low impact as it can get since the spot is a three minute hike from the Schwendi station. Trains rule in Switzerland!
That's for sure! We're thankful to have such a good system of public transport and we're thankful to have guys like you out there putting so much work into spreading a positive message and inspiring the next generations! We're also stoked that guys like Petr are out there helping you to capture timeless images. We're looking forward to seeing what you guys come up with next!