Emilien has had one hell of a career. If you don't believe us, check the video edit that he just dropped, looking back at the past 20 years. We took the opportunity to ask him some questions about the highs and lows along the way, so if you want more old stories and wise Badouxisms, be sure to keep on scrolling…
20 years with Nidecker and Rip Curl is pretty amazing. How did you first get sponsored?
I was two time Swiss junior champion in half pipe and for the third title, the final was in Valais at home. All of my family was there and the media was waiting for my results. Between my first and second run in the final, I did a long meditation on a rock to find peace and inspiration for the next run. But when I came back to the pipe, the competition was already finished! So for number three, I got last place…
Every one was mad at me, except the guys from Rip Curl. They gave me my first contract, because at that time, they where looking for a freestyler who could travel for shooting around the world.
Funny… it seems like there was more appreciation for the loose guys back in the days. Who were some of the riders that you looked up to in the beginning?
I liked Romain De Marchi, because he was like a rock star, breaking the bar and the park on the same day. Also Jonas Emery, who was like my big brother. I loved and get inspired of the flexibility and style of Darius Heristchian. I was also impressed by Nicolas Müller and Fredi Kalbermatten, since we were competing a lot in half pipe for a few years.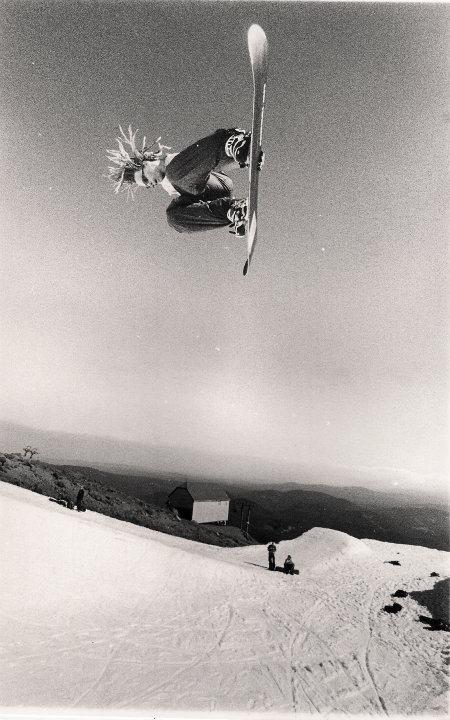 What were some of the things that made the snowboard community special back then?
It was the freedom. Riding the park with friends, trying new tricks in powder and in those days we looked very different from the skiers. Our lifestyle was riding every day and partying every night!
Can you share some of your highlights from the past 20 years? Let's start with your best trip.
My best trip was in India in 2000 with 3 freeriders. We were hiking in the Himalayas for ten days. I was a freestyler from the park and I discovered the real mountains with no lifts, no slopes… just powder. Only your legs can take you to the top. It was the best trip because of the life experience. India is a very powerful land, full of spirits with a lot of interesting people from different religions and backgrounds.
Wow. You don't hear much about people going to India anymore these days. That must've been pretty wild…
How about your best memory from a competition?
The final during the Verbier Xtreme in 2014. I was in the gate with the yellow bib trying to smile before my last run of the season. It's very intense when you realize that your dream can become true, the pressure is heavy, but it is a big satisfaction when the job is done. It took me 6 months to really realize that I was world champion.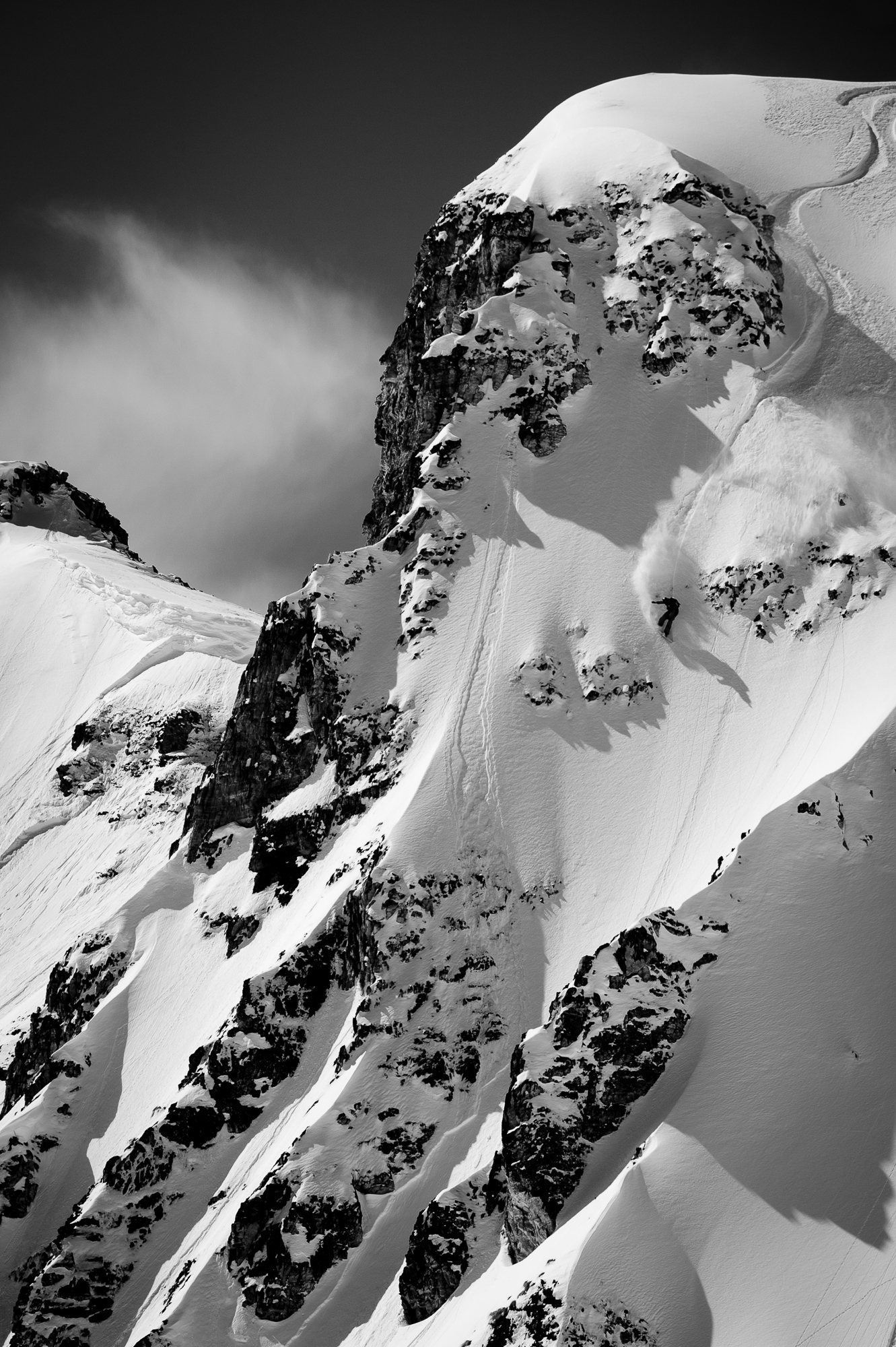 Yeah, that was amazing. Big respect for realizing that dream after all of those years as a freestyler and then coming back to reinvent yourself as a competitive freerider!
But let's continue with these superlatives… what was the best party that you can remember?
Our wedding in Switzerland one year ago…
A friend let us use a 15 million CHF chalet in the mountains and I invited all of my wife's Polish family to stay in for 3 days. All of my friends from the different eras of my snowboard career came to celebrate until the sun came up the next morning. 
Well, you only get married once! (hopefully)
How about the most impressive thing you saw someone else do on a snowboard?
I'll never forget Marco Siffredi. That guy actually snowboard the North face of Mt Everest.
If you could go back in time and relive one of the past twenty seasons, which would it be?
Probably the season when I had a big avalanche and an injury…. But at the same time, I learned so much from it that I prefer to keep this experience in my life.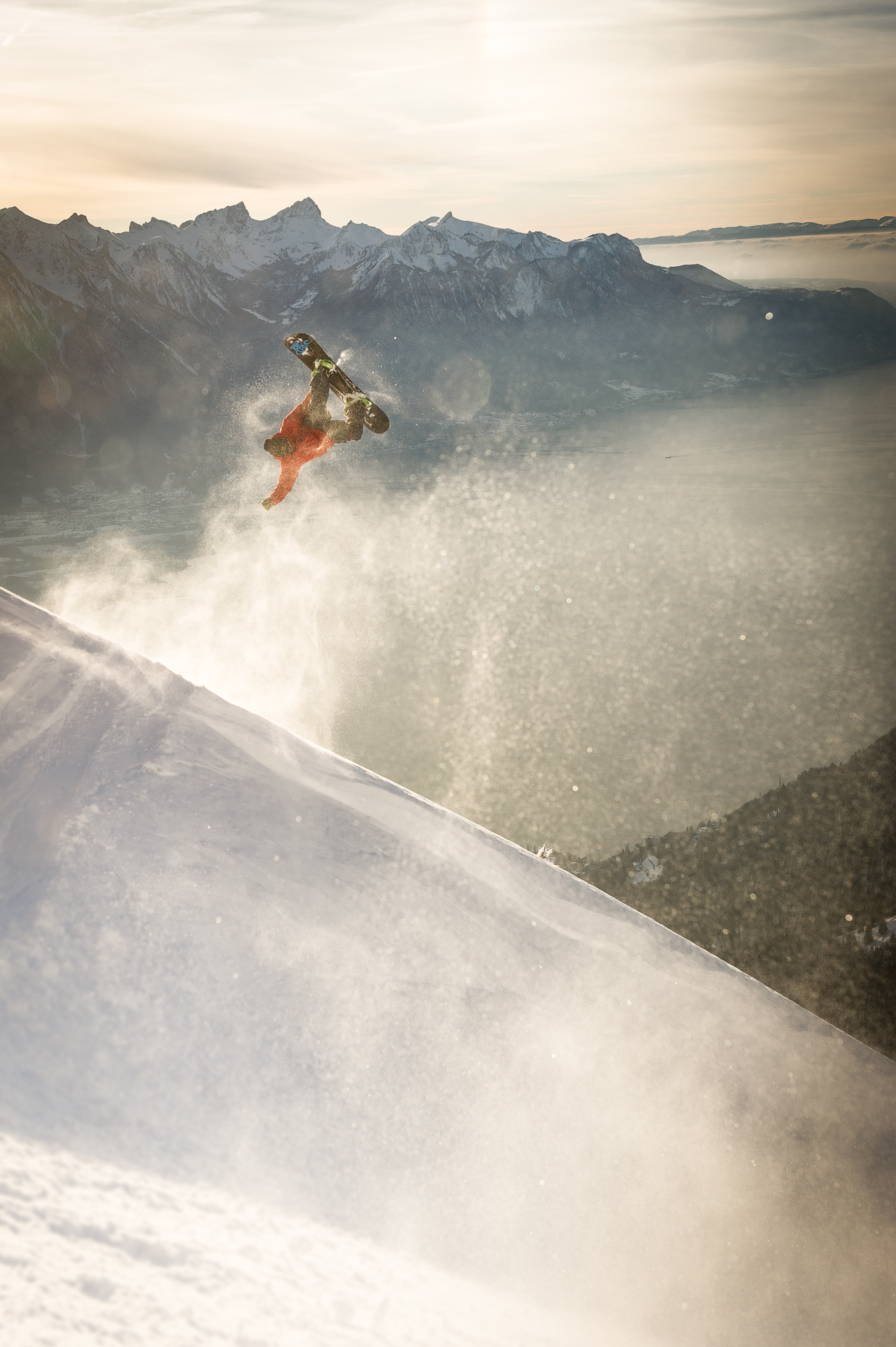 Well, the highs wouldn't be quite as sweet if there weren't lows as well.
What about your worst business decision?
I'm not a business man. I decided to invest in the enjoyment of my life and not in material possessions, or a fancy career, because the things you keep after death is the love you gave and received from people, and the experiences you had with them and yourself.
How about a biggest regret?
Living your life without regret is the key. Because every bad decision builds your life experience, and makes you smarter for the next time.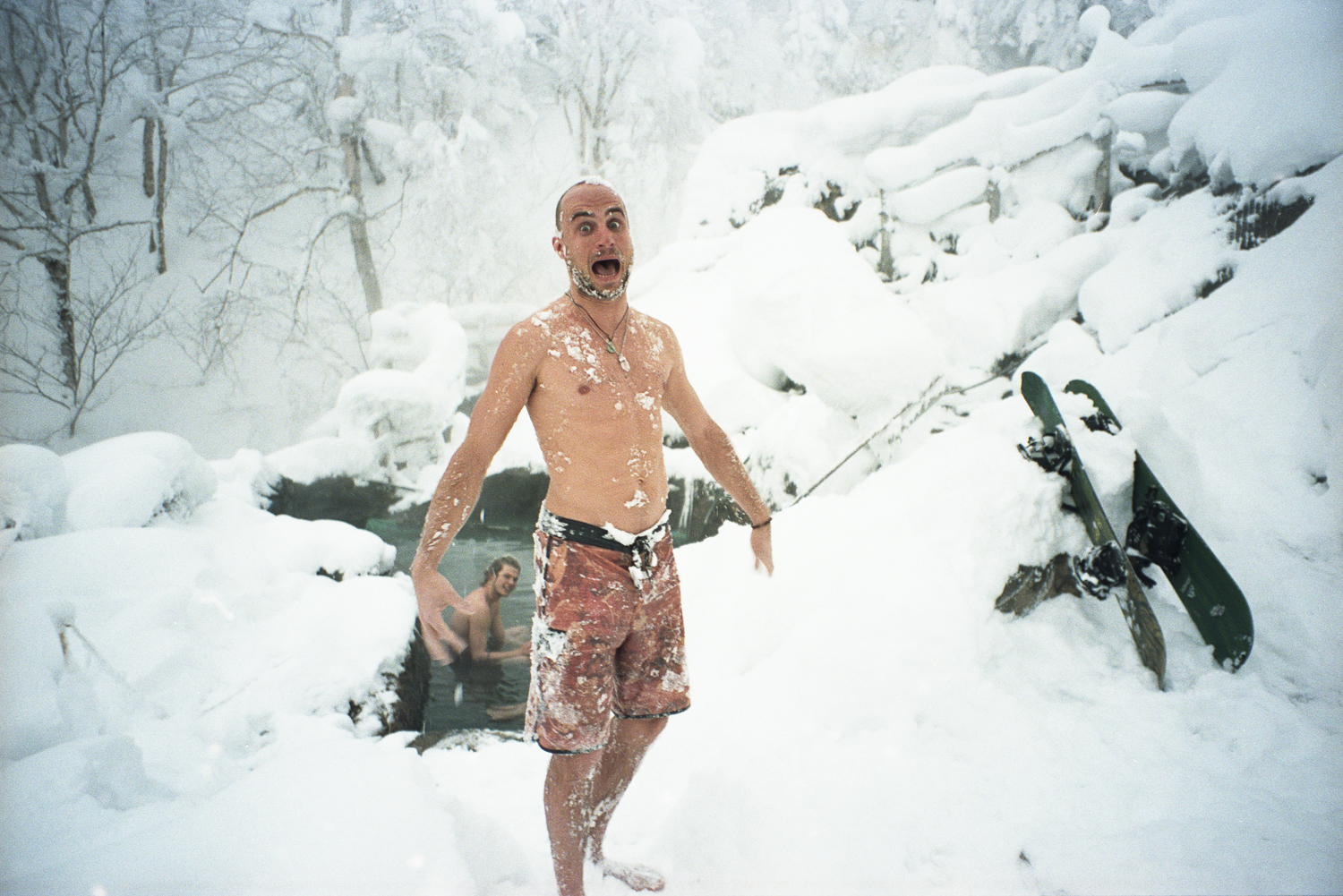 Wise words as always, Emilien! So what's your plan for this winter?
Now that I've stopped competing, I have a lot of time to ride and don't miss any powder days. Even on the days with bad snow, I've found a solution to still enjoy every day in the mountain. At the moment, I'm learning how to paraglide with my snowboard, and it's just a new world that has opened up to me.
Yeah, I see more and more people getting into that. Looks like so much fun! So is there anything else that you'd like to add before we wrap this up?
Thanks to all the people who help me in my career during the good times and as well as the hard times. Big thanks to the photographers, cameramen, friends, family, lovers, team mates and team managers with whom I've had such a great life experience.
Thanks to you, for the interview and this nice retrospective. We wish you all the best and are already looking forward to seeing what you will come up with in this new decade!