Try Days for next season's gear are coming up in Villars on March 4th and 5th, and Adelboden on the 11th and 12th. There is truly nothing like testing out the new tech for yourself, so we're looking forward to taking some laps with you at one of these events.
We took the opportunity to hit up our local dealers and distributors to ask them about the gear that they're really excited about. Limited to just one product per brand, each rep had a pretty tough decision to make. Here, (in alphabetical order) you can get a taste of some of the most interesting new products before they arrive in your favorite board shop this fall.
ARBOR : CANDLE RAIN
It was big news when Pat Moore joined Arbor to create new a collection called Candle. Featuring dual-radius nose and tail ramping, the Rain offers a powerful ride with less hang up und the perfect powder float. Try it out for yourself to see why Pat is so stoked on this new shape.
– Philipp Kunz for Arbor Switzerland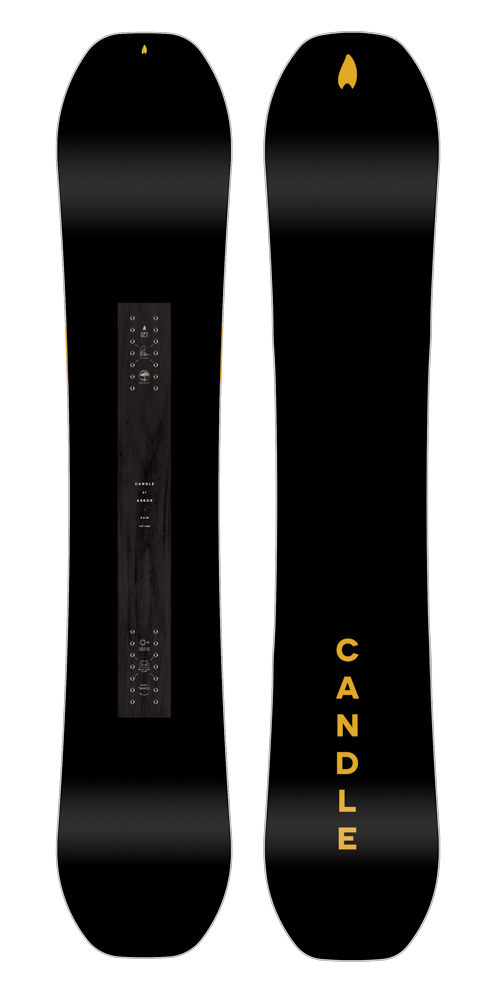 BATALEON : GOLIATH
The Goliath is the board that started the 3D base revolution. In this latest shape update we enhanced the Goliath's on edge capabilities without sacrificing anything that makes this board so fun to ride. The harmony of freestyle agility and freeride power is ideal for solid riders who want one board to do it all.
– Michel Hoffmann for Bataleon Switerland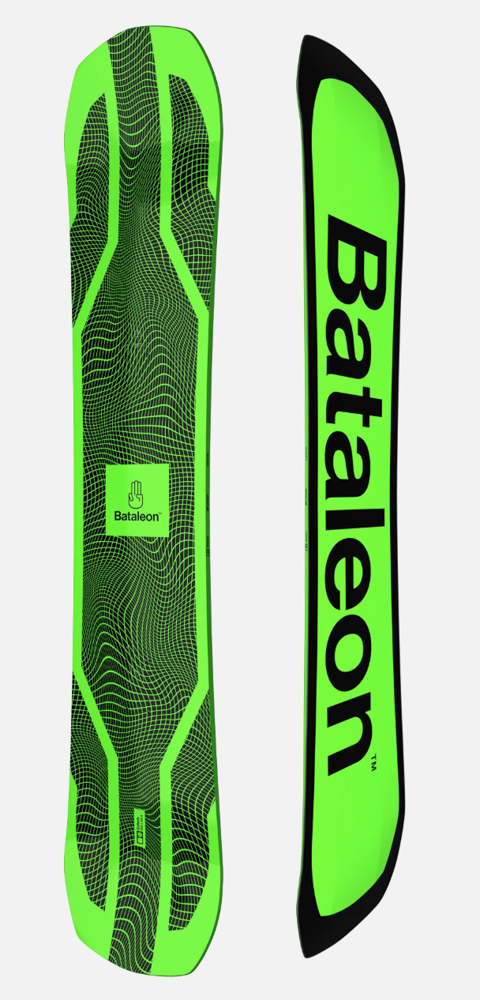 BURTON : GRIL MASTER
Before his passing, Burton was working on a board inspired by the creative riding of Marko « grilo » Grilc. He often referred to it as a « Dad Board » because he wanted something that was easy to ride and control in mellow terrain (riding with family), but charges hard when you have an opportunity for a solo more challenging run.
Try out your board of choice before buying it to make sure it is the perfect fit. Technology is ever changing in this industry and let's be honest, choosing the right snowboard can be confusing and overwhelming. At the Try Days you can talk to an expert who will give you tips and recommendations. And the best part is you can try it directly on the slopes.
– Anja Rauter for Burton Switzerland
CAPITA : SUPER D.O.A.
Bear witness to the technically supreme, supercharged, SUPER D.O.A. This game-changing super-snowboard has embraced the shaping and camber theory from one of the most successful and widely loved snowboards ever and amplified the construction for some serious fun. Designed for the intermediate and above all-terrain resort rider seeking the award-winning geometry of the D.O.A. series in a lighter, more energetic, and responsive chassis, the SUPER D.O.A. can help you go faster, edge quicker, and push yourself into new and exciting terrain.
– Mirco Hilber for Capita Switzerland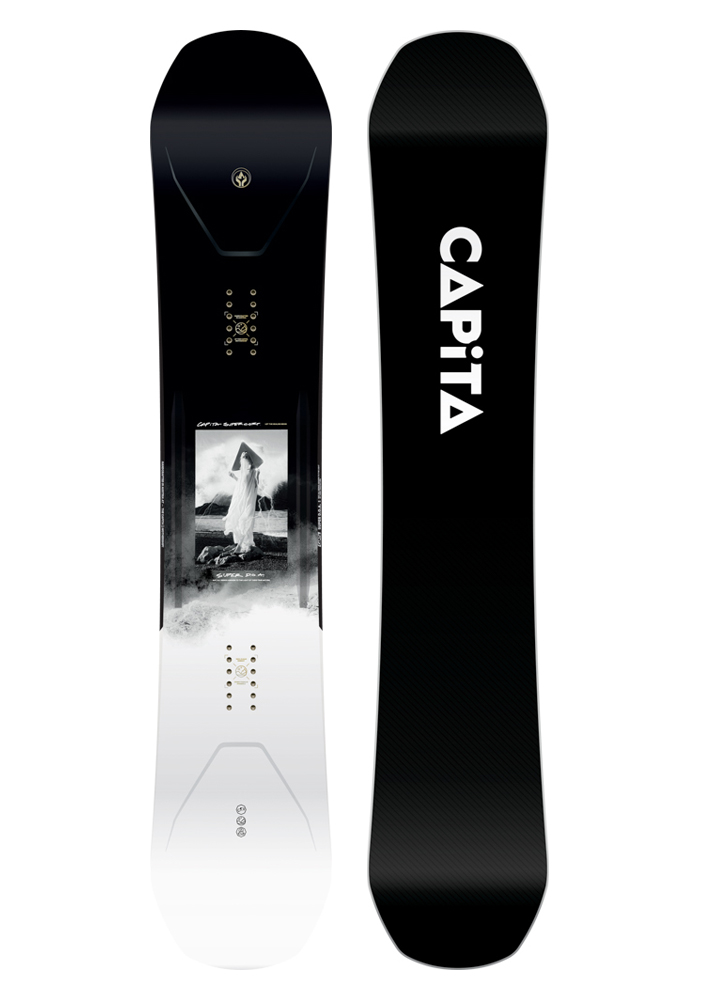 JONES : FREECARVER 9000
Jones goes one step further into the carving segment, already building very efficient carving boards throughout the range, 23-24 will be even more oriented into that direction introducing the Freecarver 9000 & 6000. You already trust Jones for those deep powder days and wonder how it performs on groomers? Give the Freecarver a go at the Try Days to see how well it carves on the pistes.
– Fabien Grisel for Jones Switzerland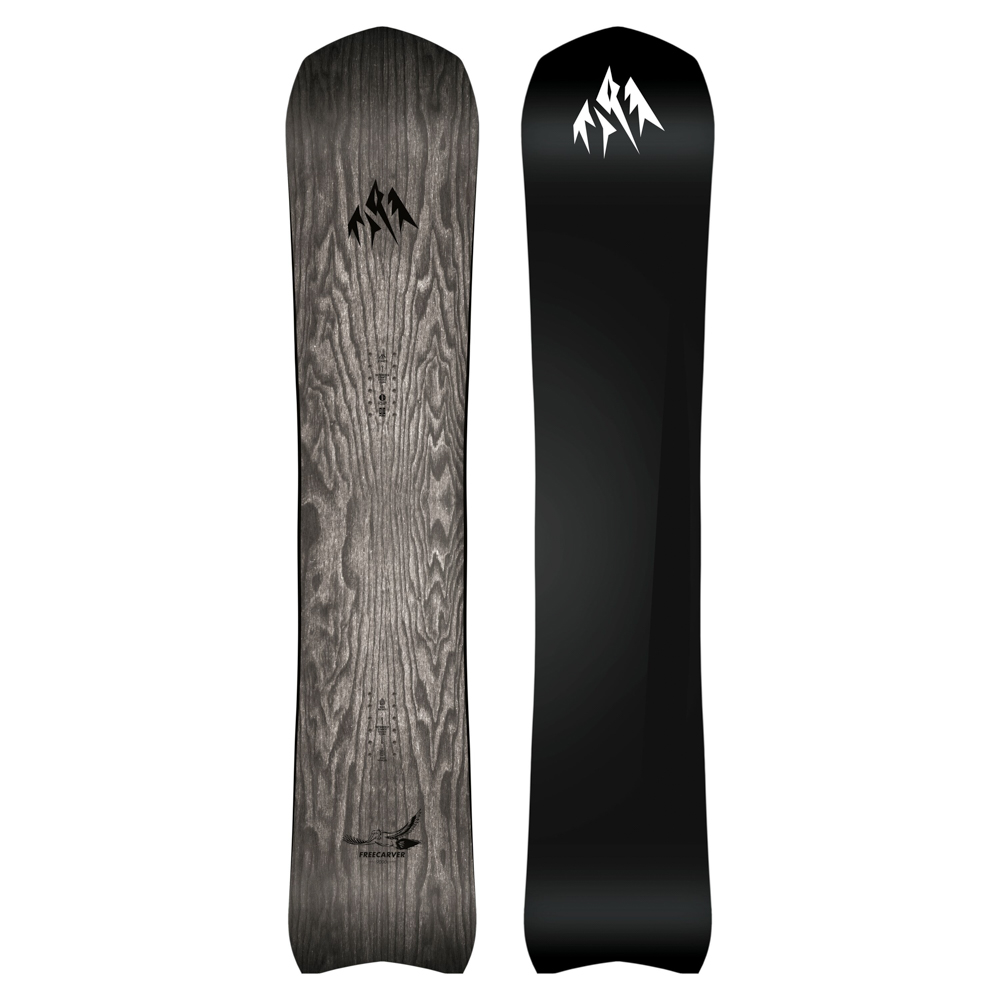 K2 : PROGRAM
The all new K2 Program is a castor oil based eco friendly binding, with an EVA Footbed made of sugarcane. This all mountain binding is for the rider who likes to ride a responsive and direct binding, with an Eco friendly background.
– Sacha Mertes for K2 Switzerland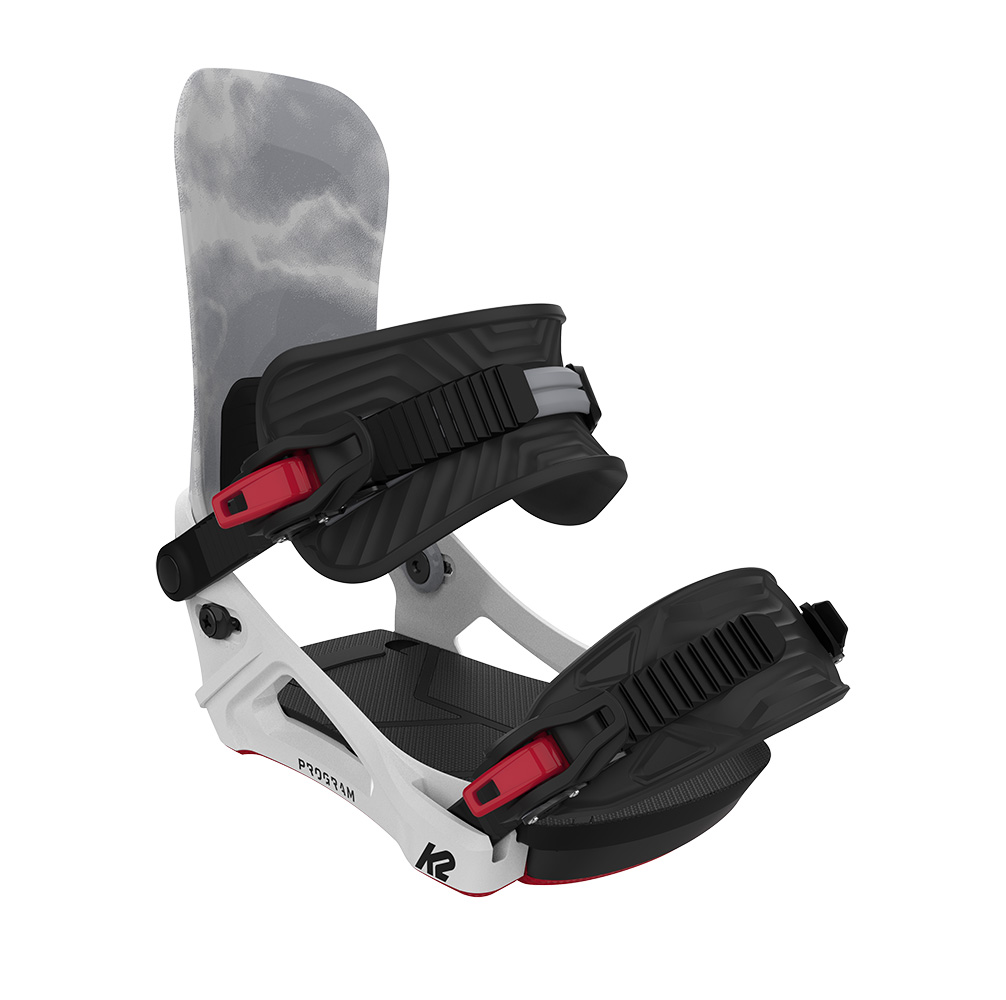 LIB TECH : T.RICE ORCA
The T.rice Orca looks like the absolute powder killer, but it is way more than that! The most versatile hybrid C2 rocker combined with the unique "whale tail", a tight carvy sidecut and a wide volume shifted directional shape makes this board perfect for whatever comes at you. Don't miss the opportunity to test it at the Swiss Snowboard Box Demo.
– Patric Rentsch for Lib Tech Switzerland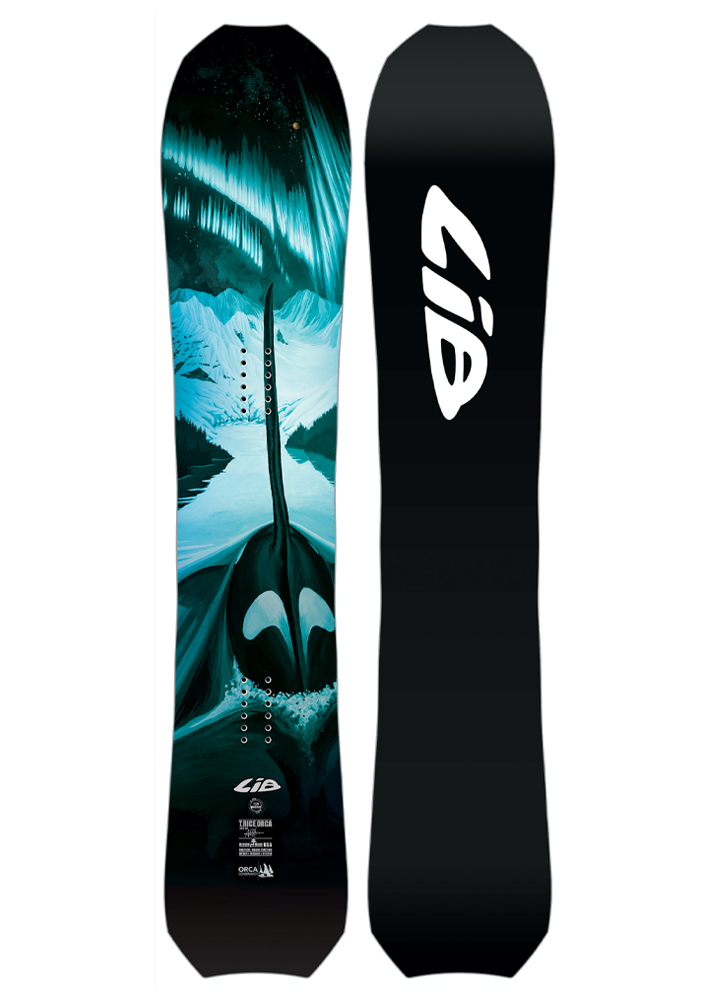 NEVER SUMMER : VALHALLA
Never Summer has always been known for powerful freeride boards, and the Valhalla takes it to the next level. A firm flex combined with one of the most innovative profiles in snowboarding — the Triple Camber Fusion — allows this hard charging board to hold an edge even in the iciest conditions.
– Ralph Sigrist for Never Summer Switzerland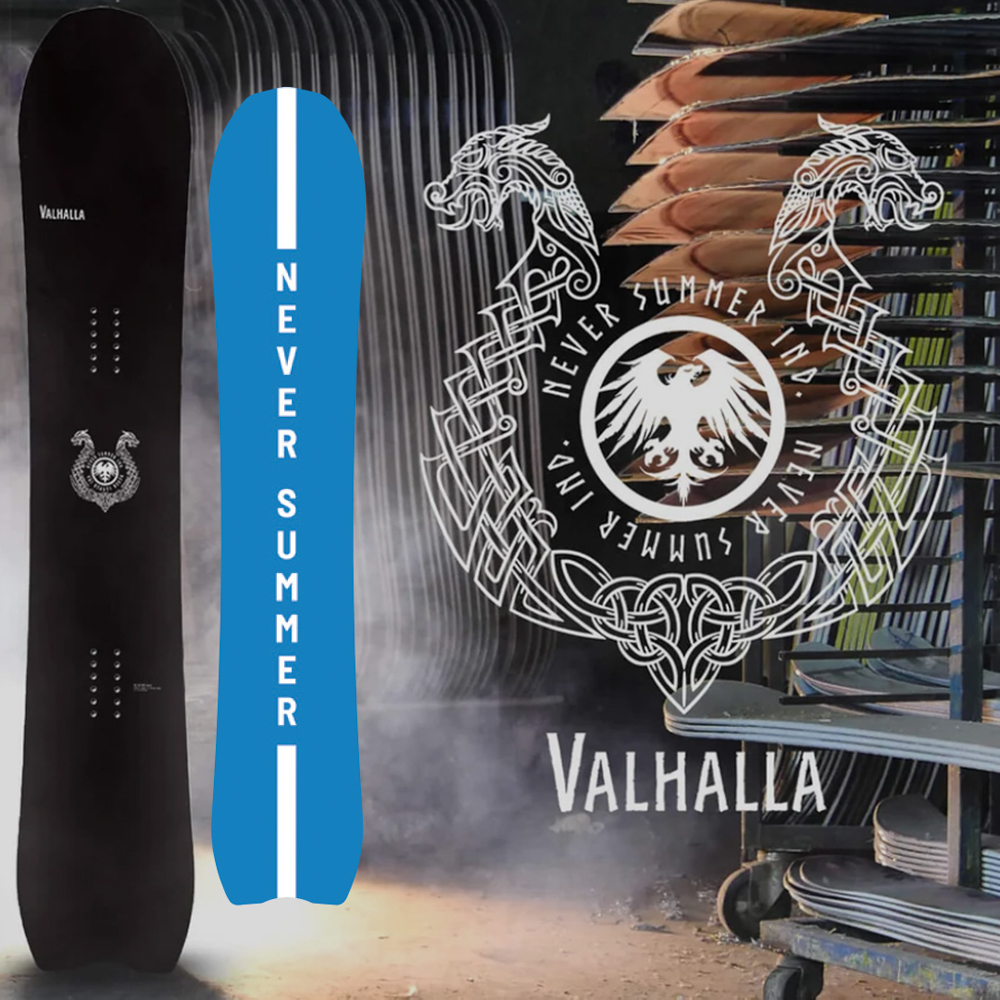 NIDECKER : SUPERMATIC
If you have any interest in snowboarding you probably have heard by now that there is a new binding system out there! Nidecker presents it's Drop In System, available on the SUPERMATIC: The first self-closing two-strap binding, which works with any snowboard boot.
What better way to make up your mind than coming to a snowboard test to give it a try, we will have plenty available in three different sizes, so do not miss that opportunity!
– Fabien Grisel for Nidecker Switzerland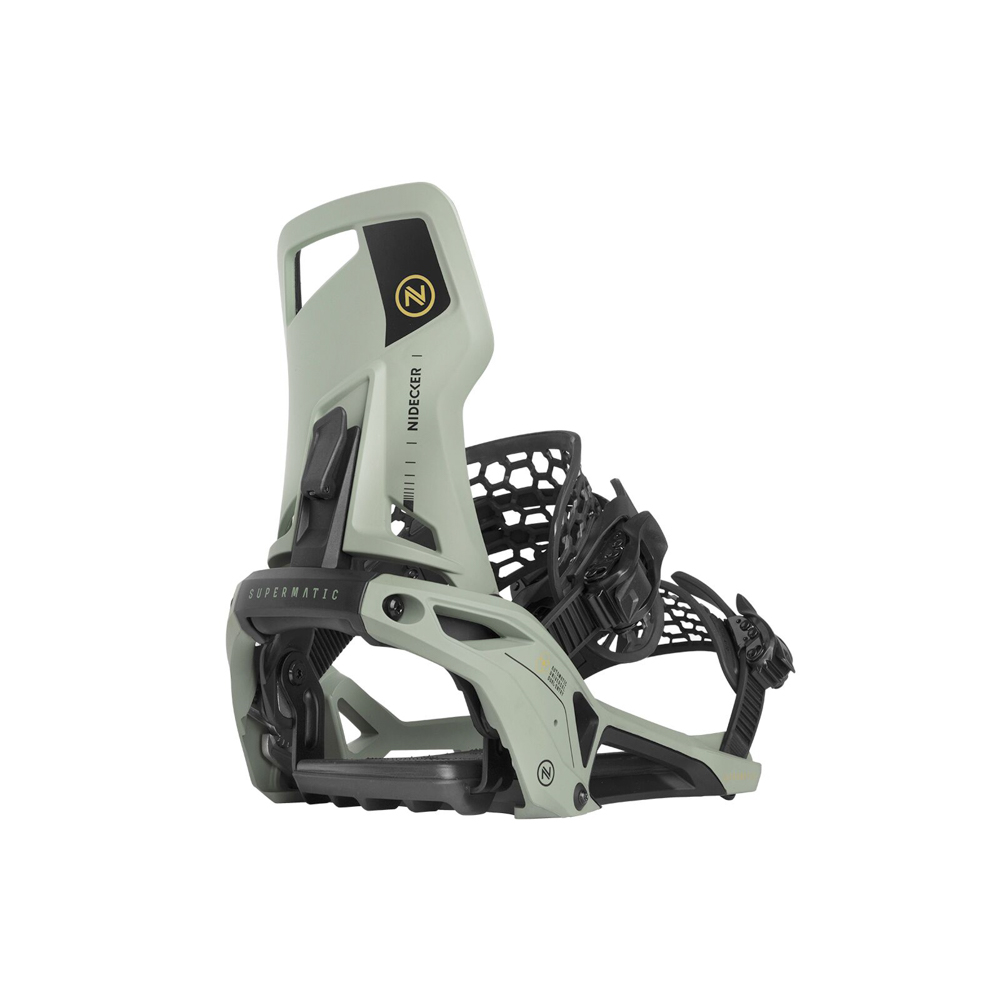 NITRO : TEAM PRO x MARCUS KLEVELAND
The Team Pro Marcus Kleveland snowboard is a board built to do it all at a level above the rest, similar to Marcus Kleveland's riding style. Make sure to give this Board a ride to feel what Marcus feels!
– Dominik Boeni for Nitro Switzerland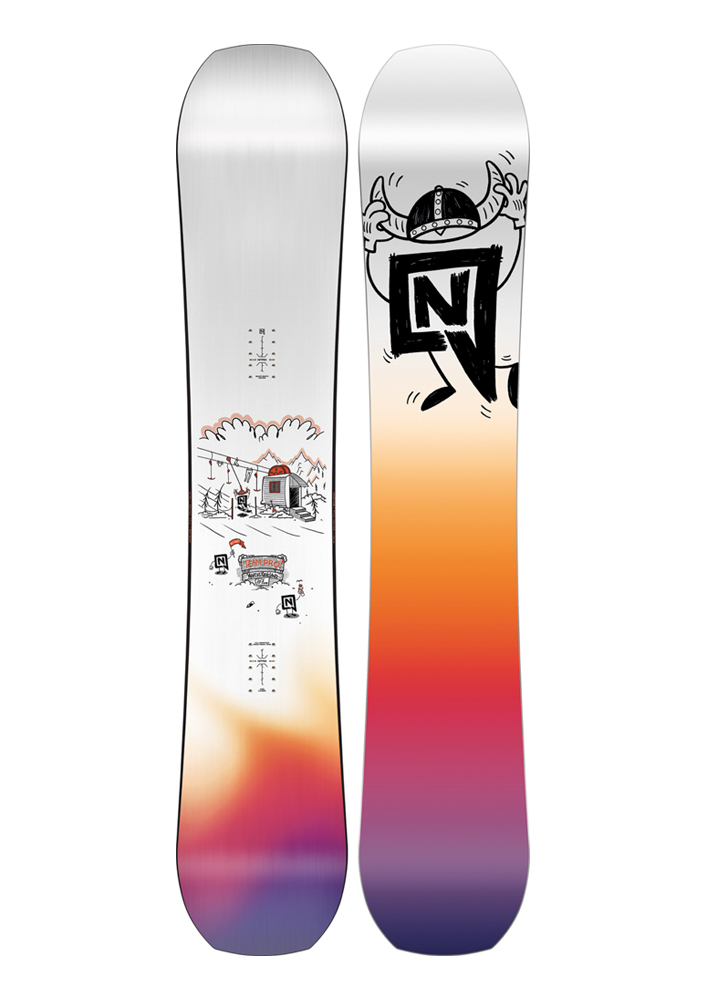 RIDE : DEEP FAKE
The all-new unisex Deep Fake is designed for stability and quick edge to edge control in all conditions. With a directional extra camber profile this board is built for stability and pop while giving just enough rise. Deep Fake features the brand-new Metal Slim Wall construction, increasing dampening, durability, and responsiveness.
– Sacha Mertes for Ride Switzerland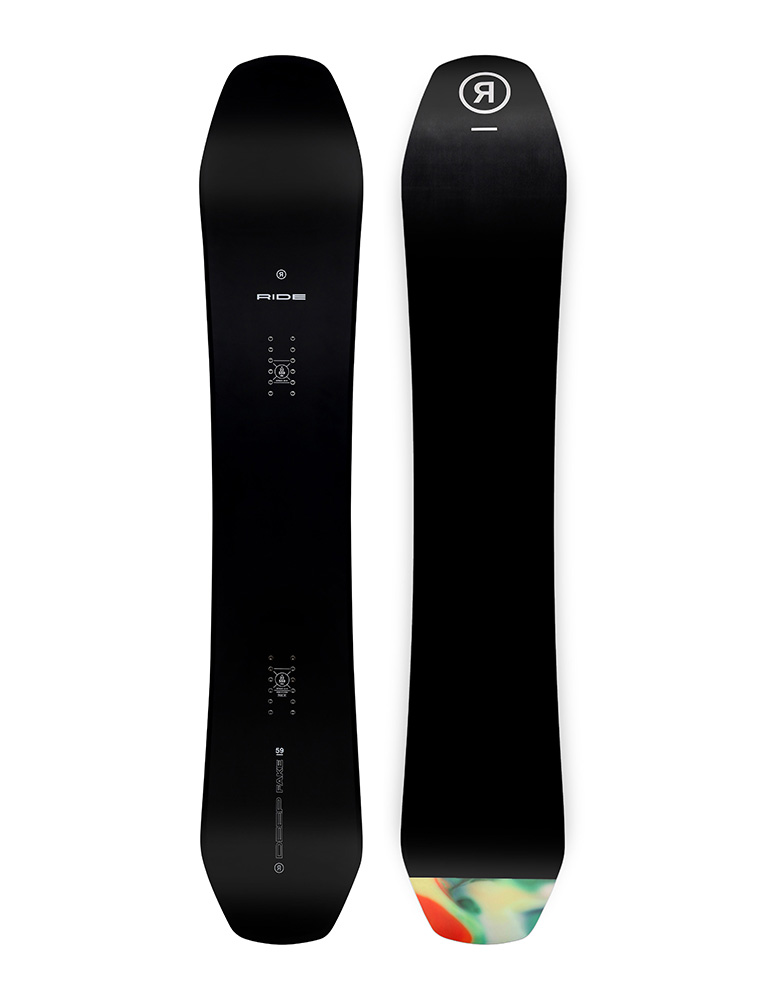 ROME : RENE-GADE
New for the 23/24 season, the Rene-Gade is Rene Rinnekangas' retro inspired pro model for all-terrain creativity. This powerful directional twin is hyper responsive whether tweaking through the park or sending sidehits at full speed. Truly a unique board.
– Michel Hoffmann for Rome Switzerland
SALOMON : HUCK KNIFE
Our flagship true-twin freestyle board, the Huck Knife was built for jumps, transition, and rails using our most aggressive camber profile and paired with a versatile flex for precise maneuvers. A steeper nose and tail design provides snap, response, and swing weight reduction while a long list of tech enhances pop and stability at high speeds. Try it, and you will love it!
– Simon Mur for Salomon Switzerland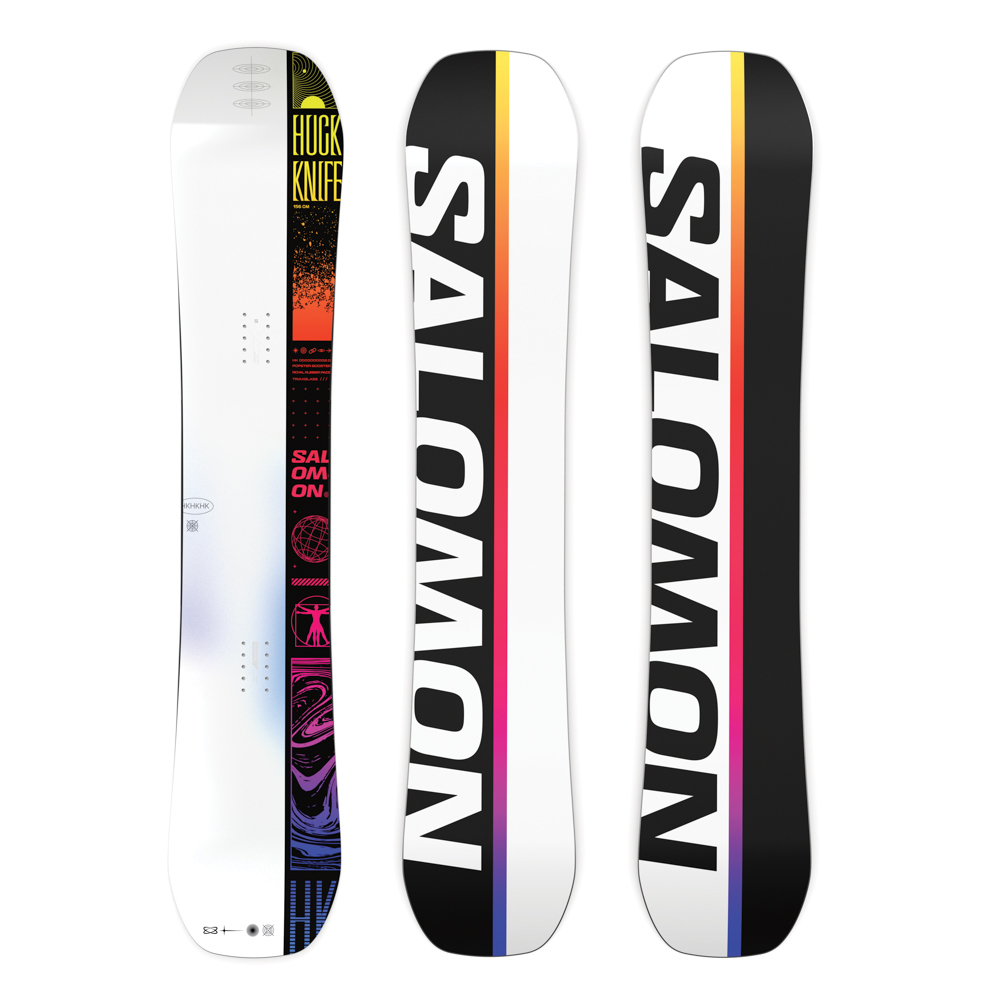 SIMS : BOWL SQUAD PRO
Are you looking for a familiar riding board to perform in all conditions? Or are you pushing yourself in the park and streets like SIMS Pro Cody Warble, and want predictable pop with smooth tip-to-tail flex? Either way, the pocket-friendly Bowl Squad is the ticket. Snowboard graphic by CODY WARBLE. DUSTBOX.
– Ralph Sigrist for Sims Switzerland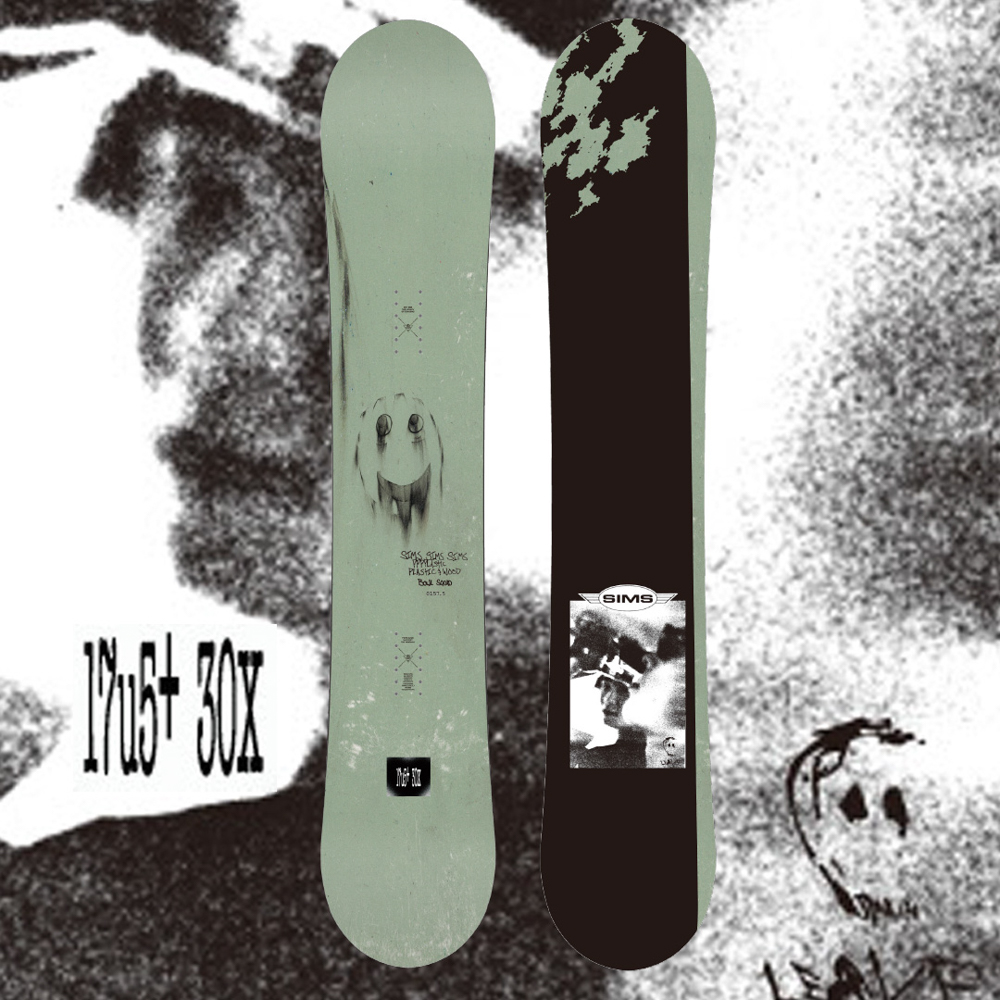 UNION : ULTRA 
Every component of the Ultra acts as a suspension system around your boots, loading and unloading with each movement as you snowboard. This is the future of freestyle snowboard binding design.
– Mirco Hilber for Capita Switzerland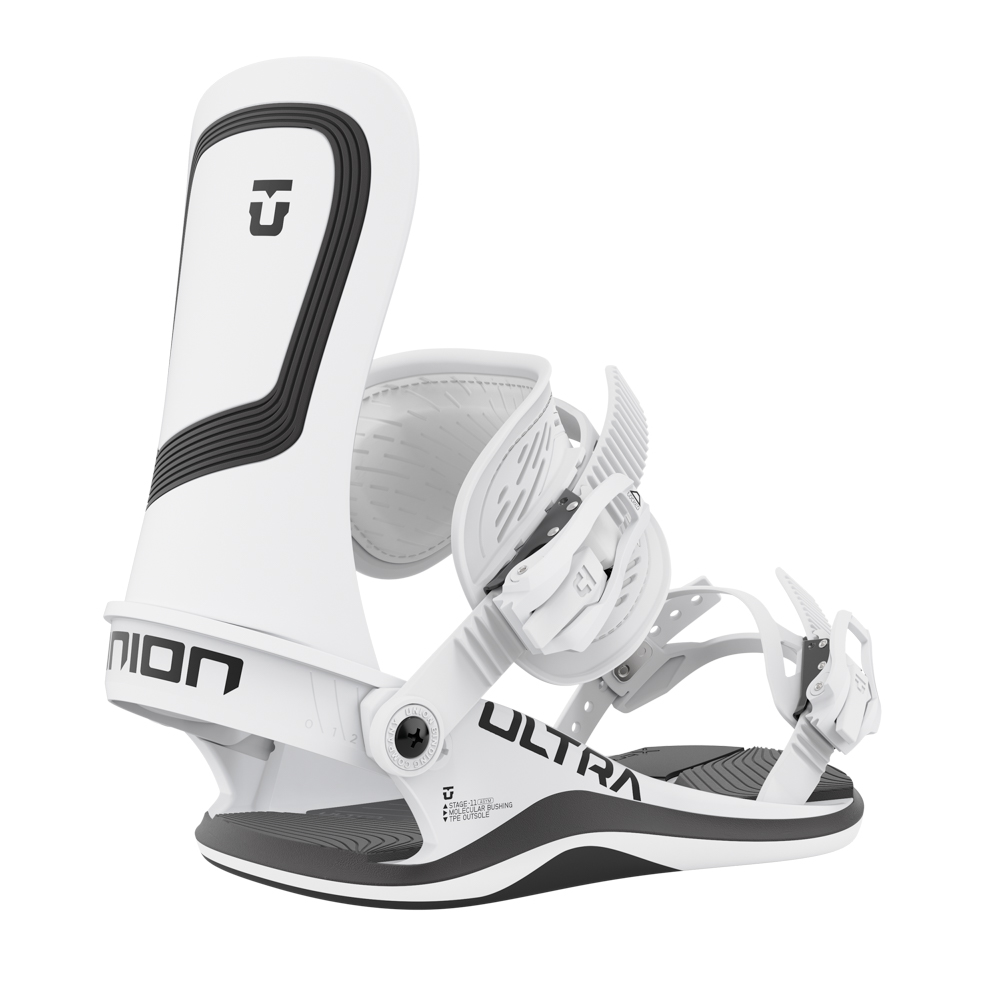 WEST : SALAZ LIO LTD
Meet our freestyle toy. Performant on paper but more importantly performant in the park. The bamboo core helps to give this board its character: light, forgiving and carefree. This year's edition features artwork by local rider Lionel Moerch.
We'd like to invite you to the Swiss Snowboard Box to test it. It's always the best to see for yourself and make your own opinion on a board. For sure you can get some ideas about a product from friends and friends of friends, but it's always best to get to test something in order to find what fits to your riding style.
Beware of what you read online from so called "official" buyer's guides. Those tests are most certainly influenced by the brands who invested the most into marketing. It's part of the business, but it won't help you find the best board for you. For that you need to come to the Try Days and see for yourself.
– David Lambert for West Switzerland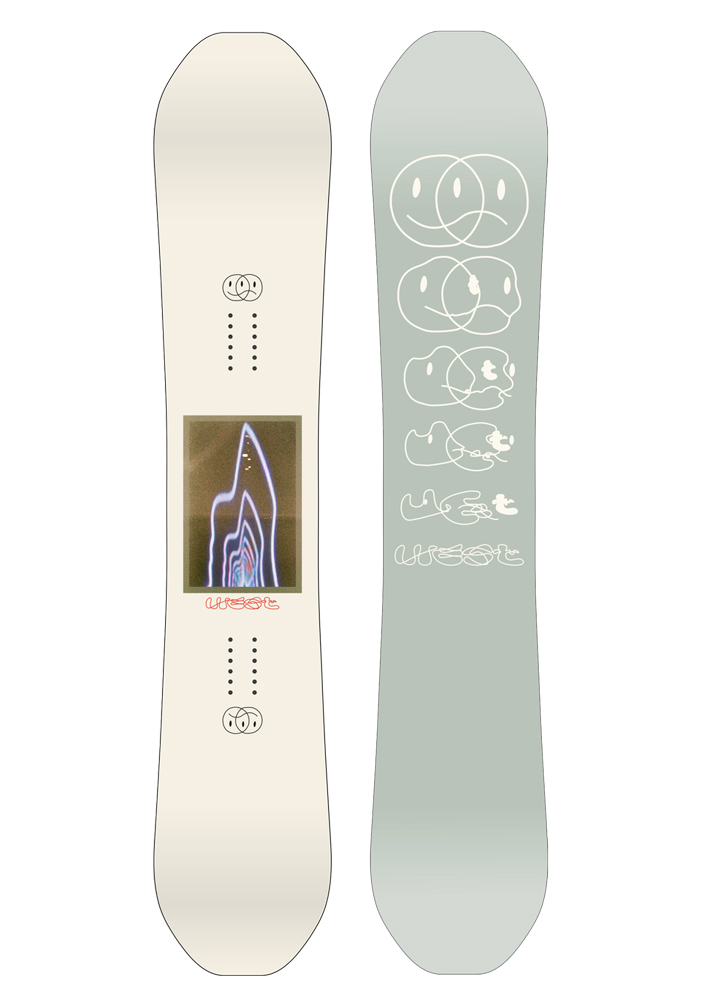 YES. : PYZEL
YES. partnered up with Jon Pyzel, one of the most famous surfboard shapers in the world. The result is an all-mountain performance board with a Tapered MidBite outline and Slamback inserts for big powder days. Twin construction makes it a true freestyle board when riding the park or pipe. Do you want to know how it feels to ride a snowboard build by a surfer? Come and check it out at the YES. booth during the Try Days.
– Fabien Grisel for YES. Switzerland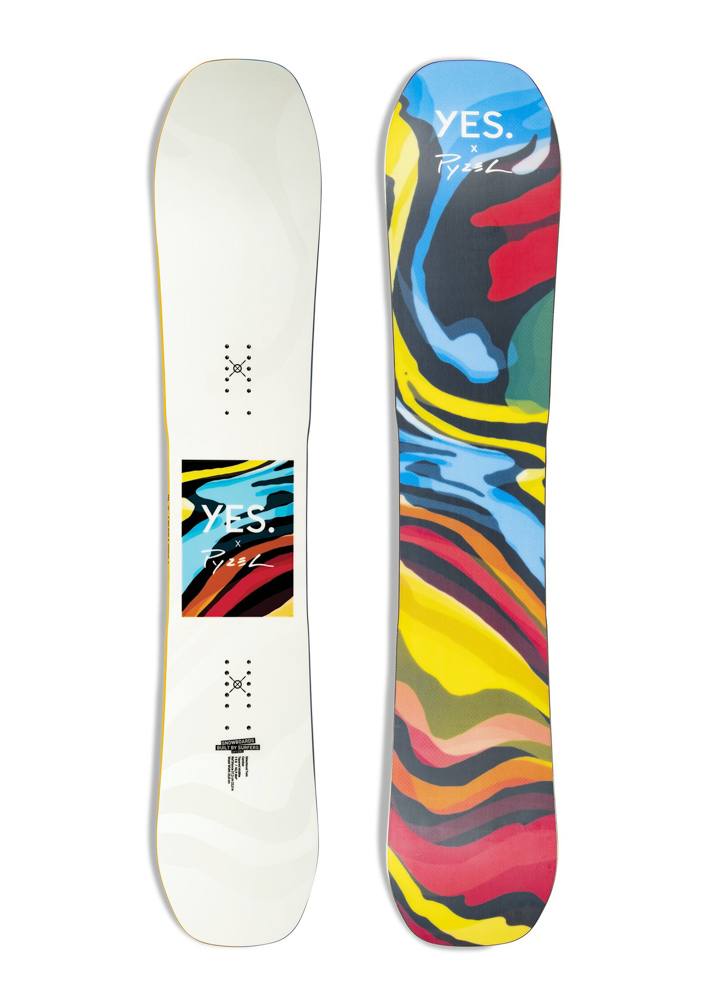 If you've got more questions about Swiss Snowboard Box's upcoming events be sure to check their website. And to learn more about the vision and history of the organization, check this story. Thanks to Henri Ravisé-Noël from McBoard in Villars for providing the drone shot of last year's event.
Happy testing!